Small Businesses SEO Strategy: How to Stand Out From the Crowd
There are so many businesses in every industry that offer similar products or services. If you want to stand out in your industry, then you need to use all the available tools at your disposal to improve your search engine ranking.
"Do you know who your competitors are?" Most business owners are clueless when identifying their competition, but in today's digital world, knowing what your competitors are doing online is essential.
You need to know which keywords you need to focus on so that you can gain a competitive advantage against your competitors. This means being able to identify the keywords your competitors are targeting and ranking for. You can do it with tools like Google Keyword Planner, Keyword Explorer, Google Trends, and Google Analytics.
What separates a small business from the rest? There's no single answer, but some fundamental factors will help you define your niche, position your business within your target audience, and attract customers.
1 – Find Your Unique Selling Proposition
Many small business owners fail to understand their unique selling proposition (USP). A unique selling proposition is the one thing you do better than anyone else out there. It is the reason you exist and why people should buy from you instead of the competition. It's the one feature of your product or service that no one else offers.
Your USP must be specific to your business and different from the competition. If you can't find a specific example, try brainstorming until you find one.
How do you find your USP?
1: Ask your clients
Start by asking your customers about their experience with your service. What do they like most about your service? What do they not like about your service? How could you improve? This will help you discover what you do well.
2: Brainstorm with your employees
Take a look at your business plan and think about how you could improve your business. Think about new products, services, and features you could add to your business.
Ask your employees to come up with ideas about ways you could improve your service. If your employees aren't aware of how your business works, you may miss a significant opportunity to improve your service.
3: Use surveys
Surveys are an excellent way to get the opinions of your clients and your employees. Survey them about what they like most and least about your service. These answers will give you insight into the areas you need to work on.
4: Conduct focus groups
A focus group is an interactive session where you discuss your current business practices with clients and try to get their feedback.
When conducting a focus group, invite a few clients who have had good and bad experiences with your service. Have them provide feedback about their experience and suggest how to improve your service.
5: Create a value proposition
Your USP is your promise to your customers. A value proposition is a statement that describes your business in plain English. It tells your customers why they should choose you over the competition. A value proposition is usually a one or two-sentence statement that defines your business and gives your customers why they should buy from you.
Here are some examples of what a value proposition might look like:
"Our company provides affordable online marketing solutions for small businesses."
"We provide customised solutions for your business needs."
"We make it easy for you to build a successful web presence."
What makes you unique?
When you think about the things that make you unique, think about your clients. Do they appreciate the uniqueness of your services? You're mistaken if you don't believe your customers will understand what you do. They already know, so ask them.
2 – Position Yourself as an Expert
There are many ways to increase your online presence, but one of the most effective is positioning yourself as an expert in a niche.
The key to building authority in your niche is to understand how to position yourself as an expert, whether in a market dominated by large companies or in a market that hasn't been touched by anyone yet.
When you position yourself as an expert in a market that has been ignored, you'll have a leg up over the competition who aren't aware of the market or customers' needs.
You may not be able to make big profits immediately, but the time spent positioning yourself as an expert will be worth it in the long run.
Why is it important to position yourself as an expert?
If you can position yourself as an expert in a market that hasn't been touched by anyone yet, you'll be able to charge more for your services.
Many people are hesitant to charge more because they don't know how to get clients.
If you can help them get the desired results, you'll be able to charge them more because they'll be able to afford it. You'll be able to charge more because you'll be known as an expert.
Many people fear charging more because they're worried the client will feel like they're being taken advantage of or charging too much.
But if you position yourself as an expert and can help them with the results they're looking for, they'll be grateful.
They'll remember your name and what you did for them.
If you position yourself as an expert in a niche that hasn't been touched by anyone yet, you'll have the opportunity to charge more.
This is because there aren't many other experts in that niche. If you can get your name out there and get clients, you'll be able to charge more than the competition.
3 – Build Brand Recognition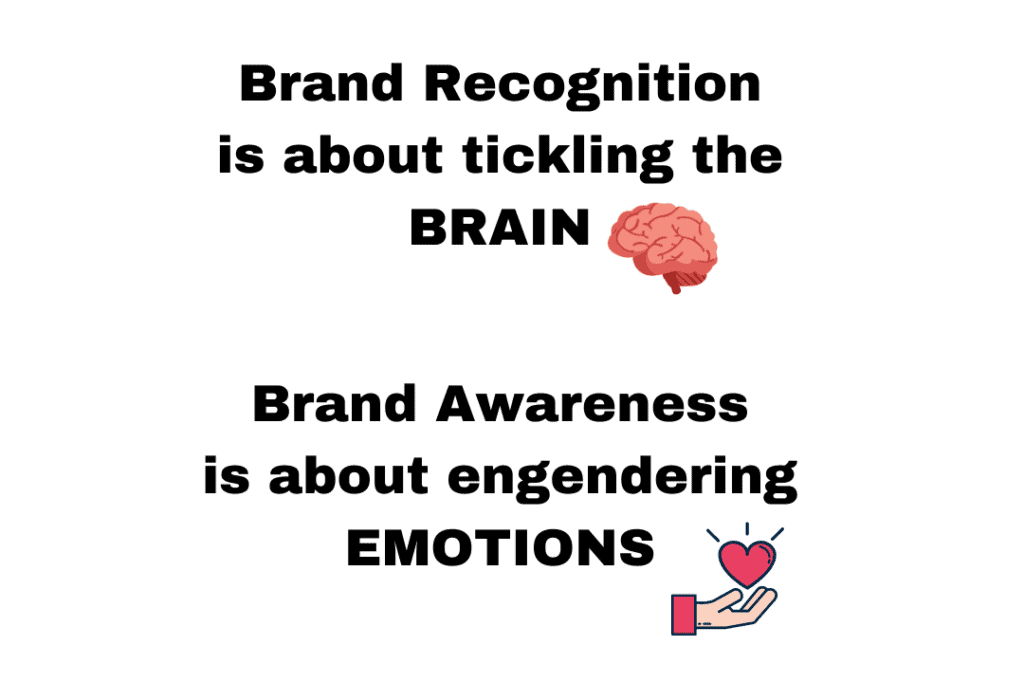 Building brand recognition is one of the first things people do when starting a new business. Brand recognition is the number one factor that influences potential clients. So if you want to make a good impression on customers and build a long-lasting relationship with them, you have to work hard to build brand recognition.
It's about making your products, services and company well known in your industry.
An SEO strategy is a crucial part of every online marketing strategy. It helps your website rank high on search engines. Once you have a high ranking on Google, people will visit your website. So if you want to get a high ranking on Google, you should optimise your website for SEO. It helps you improve the visibility of your website on search engines and helps you reach more customers.
It doesn't matter if you are a big or small business; everyone needs to make their business recognised. The most important thing is finding the right keywords for your business. Once you know what keywords to target, you can start using SEO tools to help you.
You need to find out what keywords your potential customers are searching for. You can use a Google keyword tool to find out the top keywords and use them in your website content. The more relevant and targeted your content is, the more likely you will get higher rankings.
4 – Understand What People Are Looking For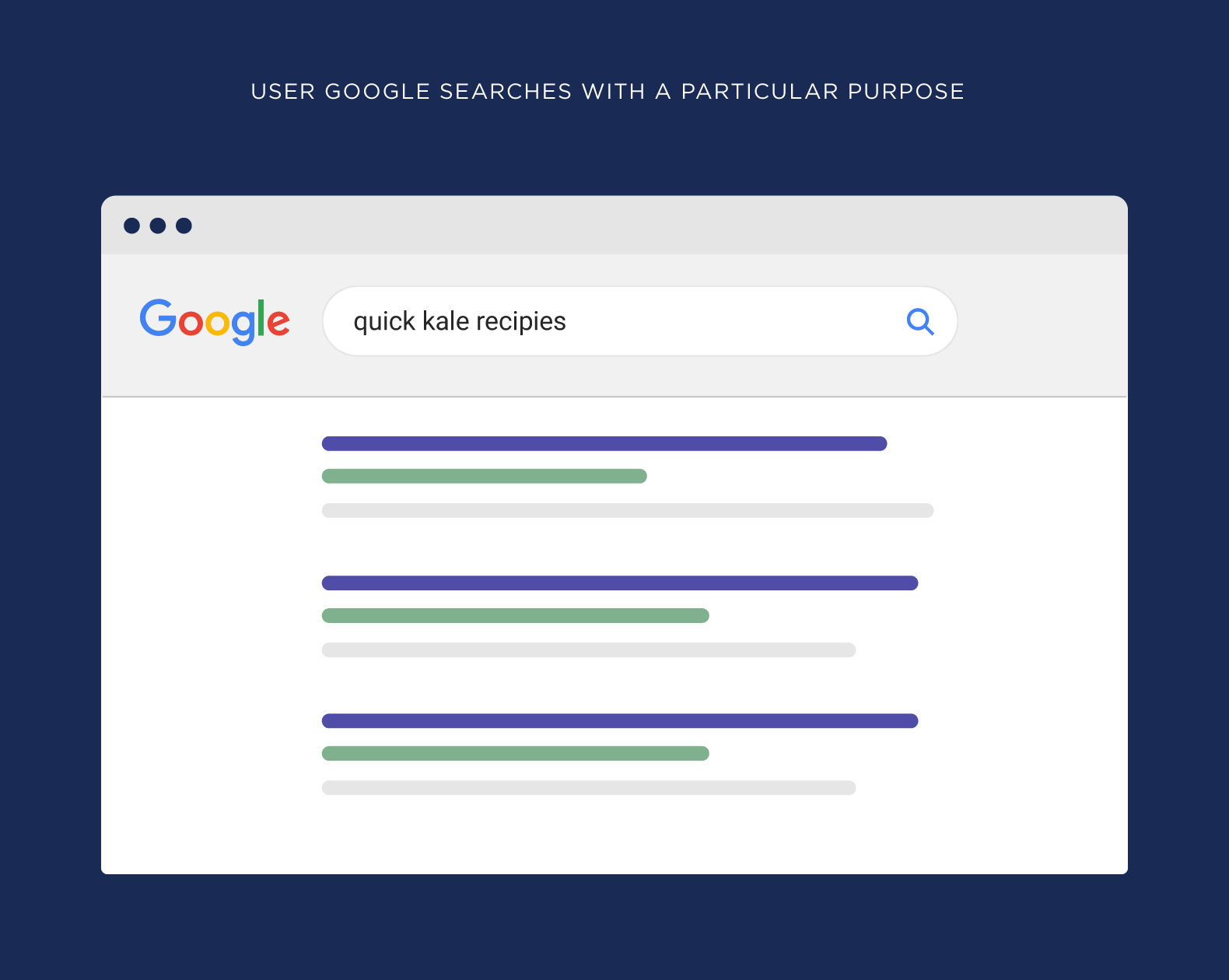 Most people new to search engine optimisation know that they should have well-written and optimised content. However, you must understand what people want to rank well on Google. So here are three ways you can do that.
1: Ask Your Audience
Asking your audience what they are looking for will help you understand what your audience wants. A survey can be an excellent way to collect this information. This allows you to find out what your audience is looking for.
You can ask them directly or ask them to take a survey. It is vital to get the survey results as soon as possible. It is easy to make a mistake and make assumptions based on data.
2: Analyse Your Competitors
Competitors can be an excellent resource for understanding what people are looking for. If you find out what your competitors are doing, you can try to outdo them. It may not be possible, but it is worth trying.
Analysing your competitors can give you insight into what people are looking for. You can use this insight to create more helpful content for your audience.
3: Listen to Your Customers
Listening to your customers is the easiest way to understand what people want. You will understand what your customers are looking for when you talk to your customers.
You don't need to spend much money to understand what people want. All you need to do is ask your customers what they are looking for. You can ask them questions like:
Where do you think you can find a particular product or service?
What do you think about this company or brand?
Who do you think is the best for your needs?
These questions will help you understand what your customers are looking for.
5 – Make It Easy For People to Find You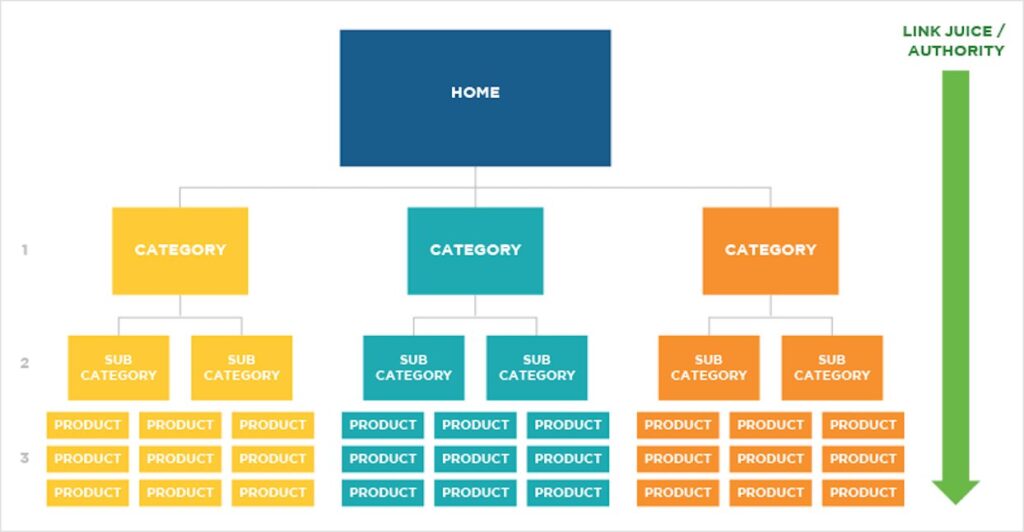 Many people may not realise that they can do many things to optimise their site and get them found in search engines like Google, Yahoo and Bing.
You can do many things to ensure your site appears in search engine results. Some of these things include:
Make sure your site has an appropriate domain name.
Have good titles and descriptions on your pages.
Be consistent in how you post and link to other sites.
Including a sitemap that tells search engines what pages are available on your site.
Make sure you use keywords throughout your site so search engines can easily find them.
Having a solid backlink profile.
Being active on social media sites like Facebook and Twitter.
Pay attention to the types of links you place on your site.
And finally, make sure you keep a steady stream of good content across your site.
I chose the SEO strategy because it is the best thing for small business owners to do when running their online businesses. This is a great way to generate leads and grow your business. But it can be challenging to figure out how actually to do it.
Here are some tips for making your SEO strategy easy.
Tip #1 – Have a Good Domain Name
A domain name is an address that you type into your web browser when you want to visit a website. This is important if you want to make your business look more professional.
Some businesses use the same domain name as their physical store, which is unnecessary. If you are unfamiliar with registering a domain name, you can purchase one from plenty of places.
When choosing a domain name, you need to choose something easy for people to remember and spell correctly. And don't go too generic because you might end up getting penalised by the search engines.
Tip #2 – Have Good Meta Tags
Meta tags are important because they tell search engines about your website. You can add them to your home page and other pages to help visitors find what they are looking for.
For example, if you sell books online, you could put the words "books" and "bookstore" in the meta tag so that search engines know it's a website selling books.
It's essential to keep the meta tags short and straightforward because more extended tags tend to get filtered out by the search engines.
Tip #3 – Post Consistently
Another vital part of an SEO strategy is consistency. You must update your site regularly with new content and make sure you post quality content.
Some people post once every few months, but that isn't enough. Posting once a week will take twice as long to get to the top 10. If you post every month, it will take you a year. You can post more often than this if you want, but you should still try to keep to this schedule.
6 – Engage with Customers on Social Media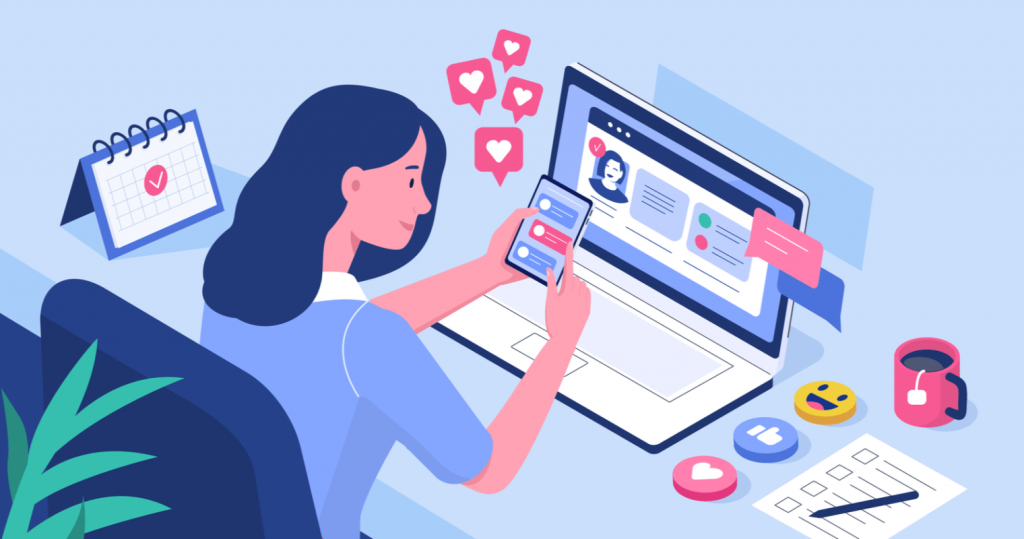 Commonly, you are doing Social Media Marketing (SMM) Strategy as a part of the content marketing strategy. In addition, there are many other marketing tools like Email Marketing, Content Marketing, Blogging, Influencer Marketing, etc.
The primary point is that social media is critical in customer engagement, particularly among millennials.
According to a survey by Insider Intelligence, 63% of adults aged 18 to 34 use at least one social networking site. Moreover, according to Forbes, 78% of marketers say millennials are more influential than any other generation. When you look at these figures, you realise the importance of engaging with your customers. To achieve this, you need to understand why SMM strategy is necessary. So, let's discuss these aspects in detail.
It provides instant customer feedback
Nowadays, most customers are connected through various social media channels. Thus, it is straightforward for businesses to communicate with them. Even a small business can do this by interacting with customers on Facebook, Instagram, Twitter, YouTube, Snapchat, Pinterest, etc.
However, this approach allows companies to engage with only specific groups of users. On the contrary, SMM strategy offers a 360-degree view of your customer. This strategy lets your company know what your customers think, share and like about your brand. With an SMM strategy, you can also understand your customers, their problems and their needs.
It increases brand recognition
When you build a solid reputation on social media, you can attract new customers. For instance, a study shows that 92% of people trust brands that they see shared on social media. It would help if you got a high engagement on your social media platforms. When you build a loyal following, you can also promote your brand, services and products to them.
It provides new sales opportunities
Another significant benefit of using the SMM strategy is creating new customer relationships. A customer usually trusts a brand which is visible on social media. You can attract more visitors if you get more followers and likes on your social media profiles. The same happens if you get positive reviews about your products and services. You can use this approach to provide a solution to your customers.
It helps in gaining customer's loyalty
In today's digital era, customer service plays a significant role in developing a brand. You must keep your customers satisfied. How you communicate with your customers can be the key to their loyalty. When you interact with customers on social media platforms, you can easily connect with them. This approach allows you to know their needs, wants, and expectations.
It improves customer retention
It is also possible to maintain a strong relationship with your customers. Once you build a good relationship with them, you can keep them engaged. In this way, you can retain your existing customers. It is also possible to gain new customers as well. The number of new customers increases when you engage with your customers.
It attracts new customers
This is a crucial part of your SMM strategy. You can attract new customers by getting more likes and followers on your social media accounts. This will help you in keeping your existing customers happy.
It increases online visibility
Another advantage of social media marketing is improving your online presence. You can also increase website traffic by creating attractive posts on your social media platforms.
7 – Use Video Content to Help Drive Traffic
Creating video content is not as easy as it seems. It requires a lot of planning, writing, filming and editing. However, if you invest some time into it, you can create videos that will help your website gain traction.
Videos are better than text because they can explain complicated subjects thoroughly. If you don't know much about SEO, you can create a video tutorial that explains different SEO strategies.
Here are the main benefits of using videos in an SEO strategy:
1: Increase your website's credibility
People searching for a particular product usually turn to the websites with the most authority. For this reason, you should always ensure that your website has credible information. An excellent way to achieve this is to create videos explaining topics you're not an expert in.
If you have experience in your area of expertise, you can create instructional videos that teach people how to use your products and services. This will increase your website's credibility and help it climb to the top of the search engine results.
2: Increase your website's traffic
You should create informative and exciting videos to drive more traffic to your website. You can create a video that talks about your services or products, or you can create a how-to video on something that you're not an expert in. These videos will help your website attract more people.
3: Help your website gain more exposure
When creating video content, you must consider how it can get the public's attention. An excellent way to do this is by creating videos about trending topics. For example, you can create a video on how to create a video on YouTube or create a video on the latest fashion trends. You'll get more views and likes when you upload these videos to YouTube.
8 – Create Landing Pages for Your Services
Landing pages are web pages on your website that you can use to collect leads, gather feedback and offer incentives to potential customers. The idea is that a visitor will arrive at the page after searching for information on a specific topic. The landing page can then provide the visitor with information, a form to fill in and an incentive, such as a free ebook.
The landing page is set up to ensure that the visitor fills in the form and gives their email address to you. You then send them the free ebook or other incentives. The visitor has now given you their details, and you can follow up with them at a later date.
Make sure your landing page is optimised
If you decide to create a landing page, optimise it, so it shows up in search results. Here are some tips to help you optimise a landing page:
Design your page to answer a question. If the landing page answers a question, the content should explain the answer and provide an easy-to-find link that takes the user directly to the answer.
Use clear language. Avoid using technical jargon or overly complex explanations.
Make sure that the page is visible to search engines. Try to make sure that the page appears at the top of a search result. You can link the landing page to a keyword in the meta description.
Make sure the page is mobile-friendly. If the page doesn't display clearly on a mobile device, the chances are that users won't click on it.
Include an email field. People who want to sign up to receive a newsletter, get a discount or find out about a special offer will expect to enter their email address.
Include a form. This can help you to collect more details about the visitor.
Have a call to action. Tell your visitor exactly what you want them to do and include a link that takes them straight to the action.
Include a video. A video can be a great way to attract visitors to your landing page.
When you've got a successful landing page, your SEO strategy will be on track to helping you to rank higher in the search engine results.
9 – Monitor Your Search Rankings and Make Changes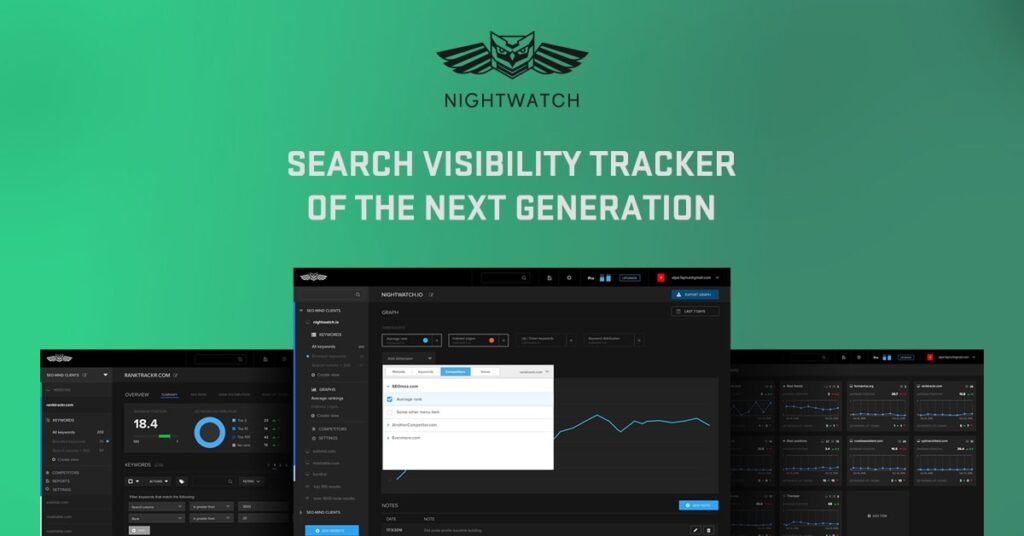 To be successful online, you need to focus on the big picture. So let's have a look at the whole picture. The most crucial aspect of your online strategy should be how you achieve ranking for your target keywords and phrases in the search engines.
As you know, we use Google Webmaster Tools, Bing Webmaster Tools, Yandex and other free tools to check the current status of your website. By doing this, we will see where you rank for your target keywords and whether there are any potential problems.
Let's get back to our question, saying that you need to know how to monitor your rankings. It means that you need to know whether the information on the pages of your website is up to date; that is, they match the results on the search engine's page. That's what you should do. In addition, you should monitor the positions your website occupies in the search engine's results.
So, what do we need to do to monitor our rankings?
First, you need to determine your target keywords and phrases.
Second, you should look at the results and the impressions that your target keyword has on the search engine's page.
Third, you should check your website's position in the search engine's results.
Fourth, you should check your website's ranking compared to other websites that offer the same product or service as yours.
Finally, you should check your website's rankings compared to the competitors' websites. This is what it means to monitor your search engine rankings.
The Importance of Monitoring
Monitoring is critical. After you have done all the checks that we mentioned above, you will see if there is any problem or if there is something that needs your attention. The problem may lie in your website, keyword, or search ranking. When this happens, you should do your best to fix it.
Monitoring can help you to find problems. If, for example, your rankings are decreasing and your traffic is decreasing, then you should ask yourself the following questions: Why do the rankings decrease? Why are the search engine's visitors decreasing?
Another thing to consider is that it is easy to use the search engine's page to check the number of visits and the amount of traffic on the websites that show the first results for your keyword. You will see that the number of visits and the amount of traffic on the first page of the search engine's results are not always reliable. Many factors can cause it, for example, the website's popularity, quality and the type of links.
So it would help if you took the effort to monitor your search rankings, checking them regularly and comparing the results with the numbers of the other websites.
What are the Results?
If you are interested in monitoring the results of your SEO strategy, you should start by knowing what the results are. So, what are the results? Well, they are the answers that the search engine gives you for your target keywords.
If, for example, you want to monitor the results for "SEO consulting" and you type it in Google, you will see that the results are shown in different colours. Yellow shows the websites that contain your keyword, blue shows the websites that contain your target keyword but do not provide your service, and purple shows the websites that contain your keyword and provide your service. It is the last result that interests you the most.
We also want to remind you that the results that appear on the search engine's page are only one of the results that the search engine provides.
10 – Optimise your Website for Mobile Users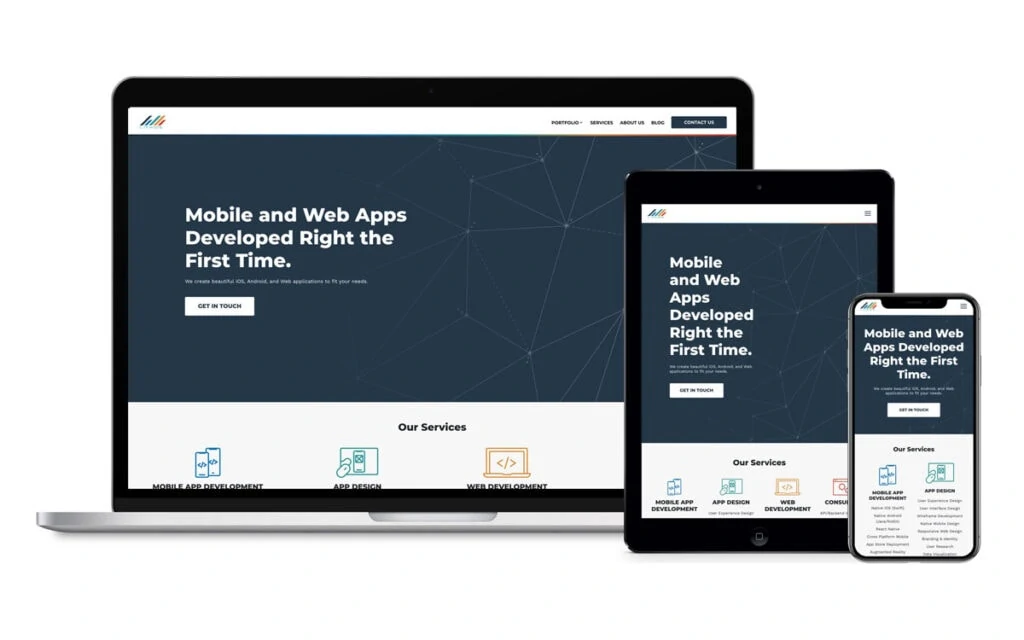 Small businesses have to deal with many challenges when creating a marketing strategy. These challenges include limited resources, a lack of knowledge and experience, and a lack of understanding of the best practices for SEO.
But if you understand how to optimise your website for mobile users, you can increase your site's traffic and conversion rate.
Mobile SEO is one of the most critical elements of an effective SEO strategy. Because people use smartphones and tablets more often than desktop computers, small businesses must have a good mobile SEO strategy.
Here are some tips to improve your mobile SEO strategy.
1: Create content that's optimised for mobile devices
When you create content for your website, you must optimise it for mobile. But how do you know what needs to be optimised? Start by thinking about your target audience.
What types of content would they find useful? What types of content are they most likely to access? Write your content based on these answers.
2: Optimise your website for mobile devices
Many different factors go into optimising a website for mobile devices. The first step is to make sure your website is responsive. This means that your website automatically adapts to any device. If it is not responsive, it looks terrible on mobile devices.
After making your website responsive, you should ensure it loads fast. This means that it doesn't have too many layers of complexity and uses the correct image sizes. This will make it load much faster.
The next step is to use images that are optimised for mobile. For example, you could use the smallest possible image sizes. Then, you can use HTML and CSS techniques to make your website look great on mobile.
Another critical step is to ensure that your website is accessible. This means that it is easy for anyone to use, regardless of their level of expertise. If your website has complex navigation, make it easy to navigate on a mobile device.
3: Add content to your website
You've now optimised your website for mobile users. The next step is to add content to it. This can include blog posts, infographics, videos, etc.
Make sure that your content is optimised for mobile. That means making sure that it uses the correct media, that it's optimised for mobile users, and that it's optimised for mobile search engines.
Conclusion
Small businesses need to have a solid understanding of SEO because the game's rules have changed. Many companies are finding that they need to create or redesign their site to compete with more prominent brands.
While larger businesses have bigger budgets and more resources, smaller businesses can find themselves behind the eight ball if they don't know how to keep up with the competition. The good news is that small businesses can still do an SEO strategy in a way that will help them compete successfully.
Sign up now and get FREE weekly tips on how to stand out from the crowd!