6 Effective SEO Techniques To Boost Traffic And Improve Sales
Search engine optimisation, or SEO, is one of the most crucial tools for any digital marketing campaign. It's one of the critical strategies for improving your Google search rating, driving website traffic, boosting revenue, and increasing conversions. SEO involves more than just optimising your website with specific keywords or phrases.
There are numerous components to SEO, including keyword ranking and website optimisation. To stay on top of the most recent trends and tactics, you might require the assistance of an SEO marketing business or agencies like funnels SEO. However, you can still significantly improve your performance with the following effective SEO techniques.
Why are SEO techniques Important?
SEO is a crucial component of any digital marketing strategy. With its ability to improve a website's visibility, SEO not only drives organic traffic but can also transform website visitors into clients. SEO can also help promote your business and establish a loyal customer base.
What Is Organic Traffic?
When someone visits your website organically, they do so after finding it through a search engine like Google. Most of the time, users are driven to a page on your website that responds to a search query or matches a keyword or phrase they entered into a search engine.
Search engine optimisation, or SEO, is the method used to create content more likely to be found on search. Although you need a comprehensive SEO strategy to improve your overall performance, some techniques can significantly improve results.
1 – Target Relevant Keywords
Any effective SEO strategy starts with thorough keyword research. If keywords are used strategically, you can create content that draws more visitors to your website. Finding your page's primary and secondary keywords is the first step in the right direction.
Your content's main goal is to use your primary keyword. Each page needs only one primary keyword. Ensure that your primary keyword is relevant to the topic of your page, your brand identification, and your services.
It is vital to support your topic with secondary keywords. Since secondary keywords help explain the content, you will likely have to use multiple keywords. Additionally, it would be best if you naturally incorporated them into your text.
2 – Create Quality Content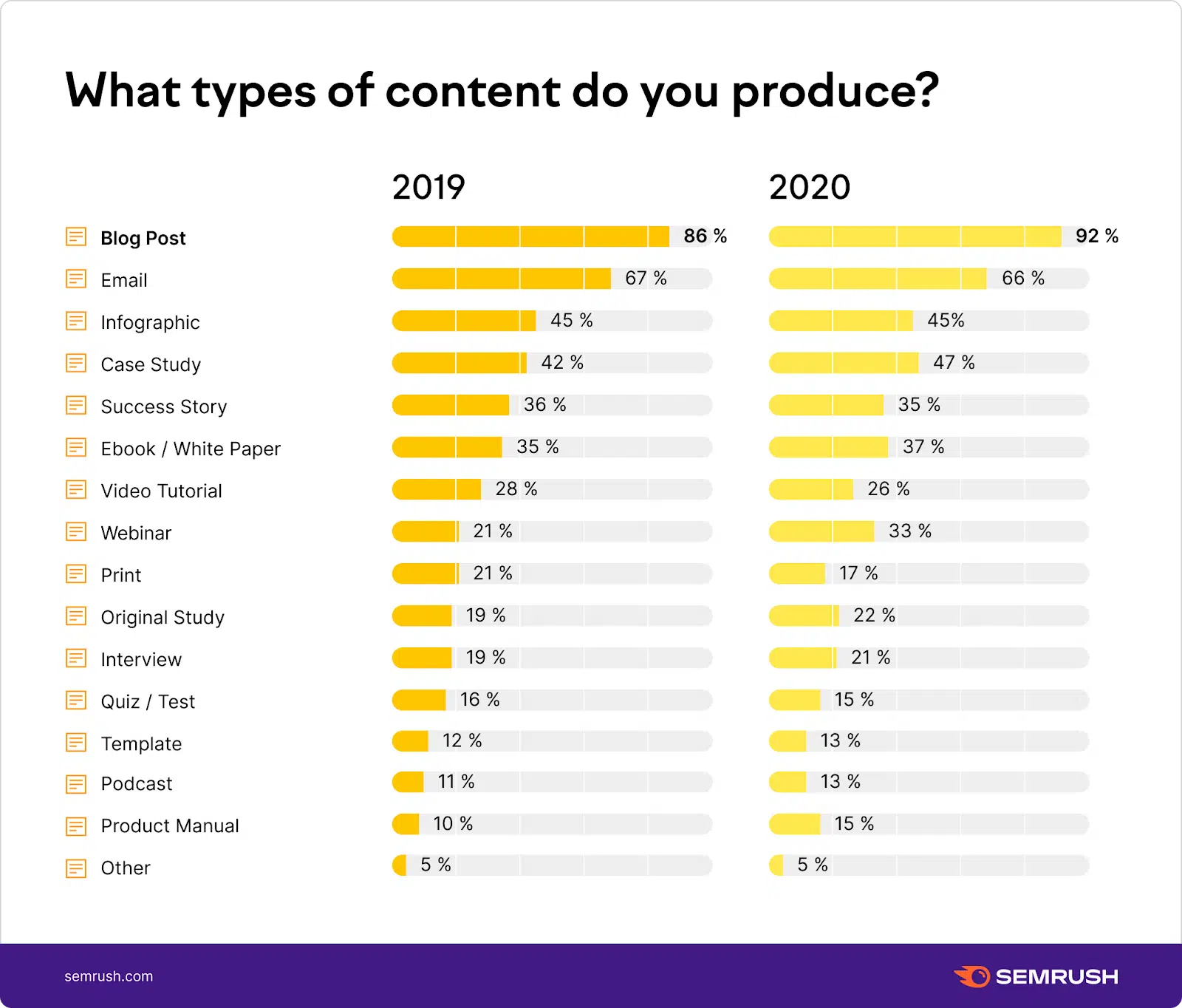 Using original material, you can establish a rapport with your audience by showcasing your skills and perspective. Additionally, you must regularly update your website. Websites with regularly updated information are given preference by search engines.
It is also vital to build valuable authority by creating off-site links. Search engines seek connections pointing to your website from other reputable websites, including social media platforms or frequently visited websites.
3 – Page Optimisation
The first thing your audience will ever see is your page title and meta description. A page's on-site meta tags should be optimised as content optimisation. Ensure the headline and page title adequately summarise the page's content.
Here are some things to keep in mind:
Your page title should only be 30–60 characters long.
Your meta description should not exceed 165 characters.
Include your targeted keywords.
Use a reasonable word count.
Ensure excellent readability
Make sure each page has a distinct title and meta description.
4 – Reduce Website Load Time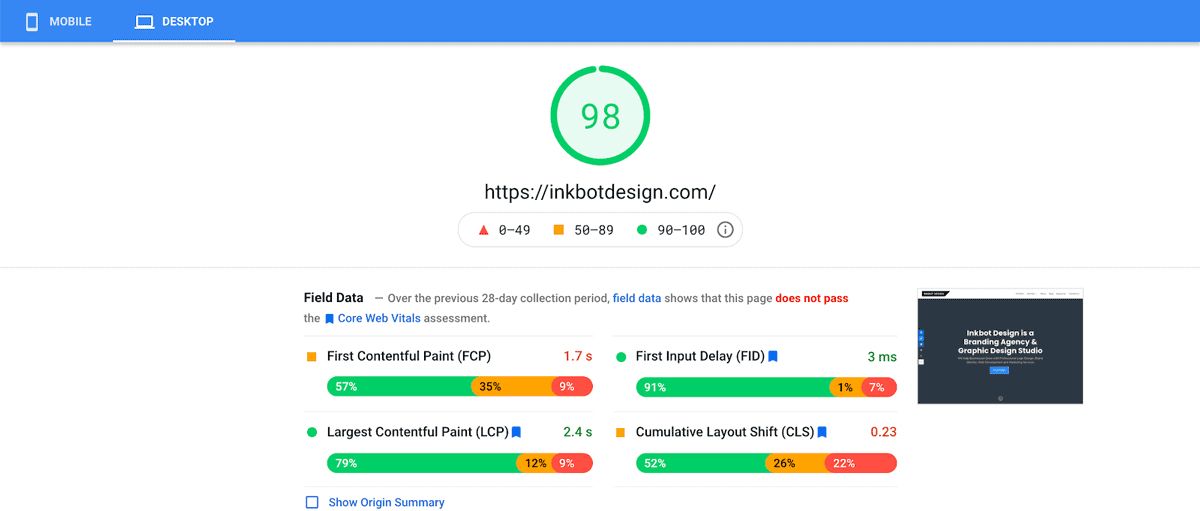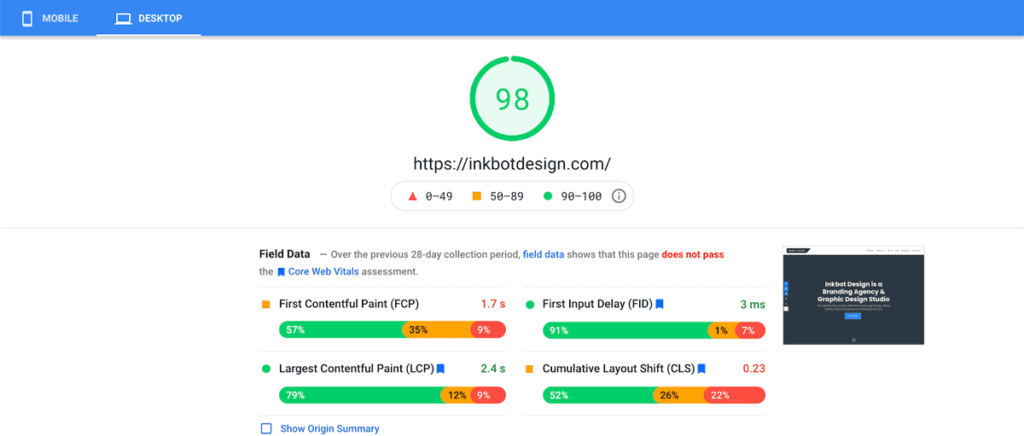 Not only does page load time affect user experience. Your SEO may be impacted by it. A study found that 53% of mobile users will leave a website if it takes longer than three seconds to load. You can use Google's Test My Site and Google PageSpeed Insights to evaluate the speed of your website. These tools provide comprehensive information on how to speed up your website. This may include replacing any slow-loading scripts or images.
5 – Optimise Images And Graphics
Images draw readers' attention to the products or services you wish to promote while breaking up long text passages. Because of their significance, you should optimise images. Reduce the size of your photographs to a manageable size as the first step in web image optimisation. Each image should not exceed 1 megabyte in size.
Make sure the Alt text for your images is accurate. The ideal character count is roughly 125. You can give them context by putting your photographs on your page next to the relevant text. Give descriptive titles and URL structures for each of your photographs.
6 – Analyse And Improve
You might discover more about powerful content distribution channels or develop fresh ideas for your content by looking at your rivals' websites. It would be best if you also employed analytics to track visitors to your website and blog. Ensure to update your material according to your customer's needs and identify the keywords they use to find you.
Final Thoughts
SEO is an ever-evolving tool that makes it necessary for business owners and marketers to stay updated. Spend time on the fundamentals if you want to keep up with these changes. Educating yourself on SEO is essential to keep winning and moving forward.