Everything You Need To Kickstart A Freelancing Career At Home
Many people lost their jobs because of Covid-19, as most companies worldwide were forced to shut down or reduce employees when the Government implemented social restrictions.
It was a big hit, especially to smaller businesses, since most of them did not have the capital to completely shift to a digital operation as most big corporations do.
The Covid-19 restrictions also affected the public transportations due to the limits, limiting commuters to go to places such as offices and schools.
With the sudden shift in economies, those who have lost their jobs were driven to look for high-paying remote jobs, and those who stayed with their companies were motivated to look for other income streams they could find on the internet because they may have realised how important it is to have emergency funds for health purposes. This urged people to try freelancing.
What is Freelancing?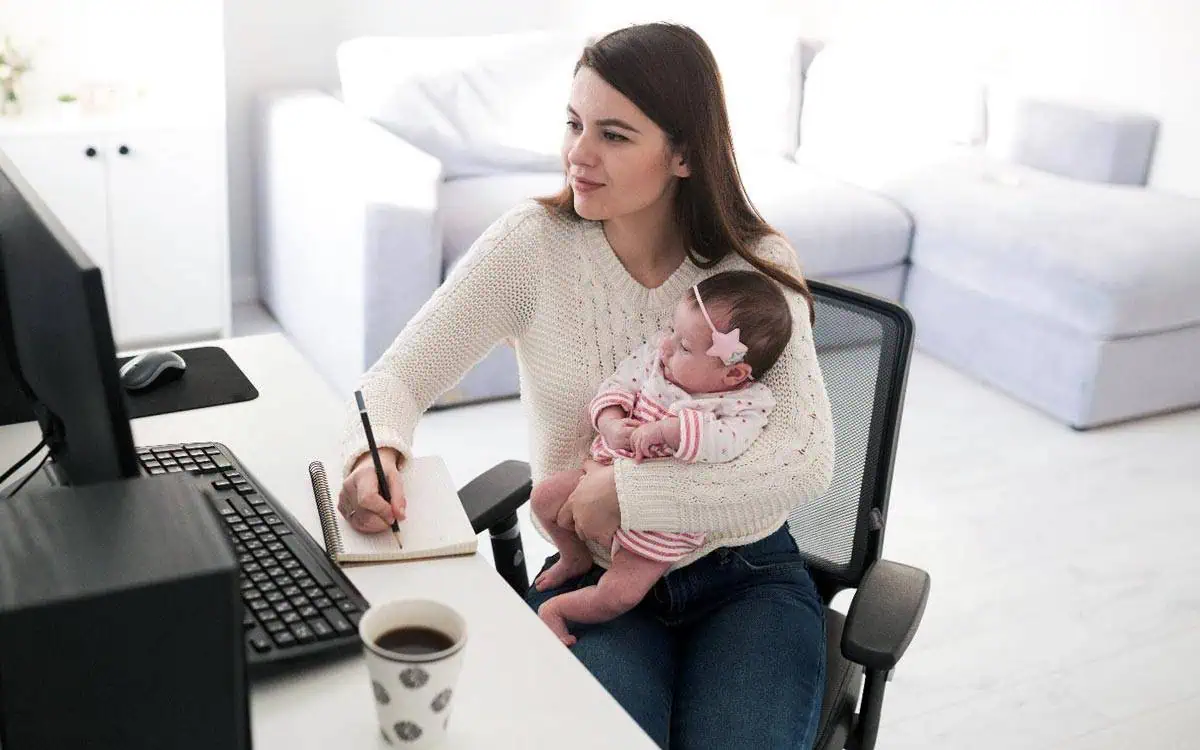 Freelancing has been existing even before the pandemic crisis. Still, the number of people who got interested in starting a career in freelancing has significantly grown since the peak of the pandemic because they saw the opportunity in it.
Freelancing can be anything you do on the side apart from your full-time work, and it usually focuses on the skills you have.
However, some people prefer working as freelancers full-time because they find that the pay is bigger than most 9-5 jobs, especially when they've established a good reputation and gained stable clients.
Most freelancing jobs are remote jobs from the states, which is probably one of the reasons why people prefer this more than their old local jobs because the pay they get is in US dollars.
Another reason freelancing offers a better substitute for most 9-5 jobs is that it is primarily remote and flexible work hours.
If you seek other freelancers' feedback, they will share how they have flexible working hours, which allows them to spend more time with their family while earning bigger than in their previous job.
I can think of why people with 9-5 jobs still outnumber freelancers because they are scared to venture into new opportunities.
Some have already acquired higher positions in their respective companies, which makes them already content with their salary. Pretty understandable, but that's going to be another story.
If you are one of those people who lost their job during the peak of the pandemic or you are looking for other ways to earn, then freelancing might be the answer to your prayer.
However, freelancing is more than just having fast and stable internet and a reliable laptop. The question you should be asking is, how do you start?
Watching other freelancers share their experiences with their freelancing career sounds easy, but once you are there and ready to start, you don't know how to do it. Don't worry; we'll help you get a list of things you need before venturing into freelancing.
Here is everything you need to kickstart a freelancing career at home:
1 – Research
If you are new to freelancing, you need to figure out what you will be doing, and research is one way to go. Research first what skills are common and in demand in freelancing so you can check if you have any of those skills.
It would help if you also researched how and where you can find clients; usually, there are Facebook groups and sites where clients go to look for someone who can do a job for them, so start there. You can read what they usually look for to check if some of their descriptions match your skills. For example, this job post on Lensa. You can go through such job posts and descriptions to get a better idea of the job role.
To help you get started, here are some of the famous sites where you can look for clients:
2 – Choose A Marketable Skill
Freelancing is a type of work where you offer people your skills to help them solve their problems and cater to their needs. Apart from experiences, skillset matters the most in freelancing.
You probably have several skills you can market to start a freelancing career; figure out those skills and choose a few that you can focus on. It's better to have previous achievements or certifications with your skills since it will be advantageous.
If you are good at writing, then use that skill. If you are good at administrative functions, find a client who needs someone to do their administrative tasks.
To give you an idea of what skills are highly in demand in freelancing, here they are:
Accounting
Bookkeeping
Social media marketing
SEO
Photography
Website content writer
Mobile Application developer
Content creator
Animation
Copywriting
Writing
Administrative skill
3 – Develop Your Skill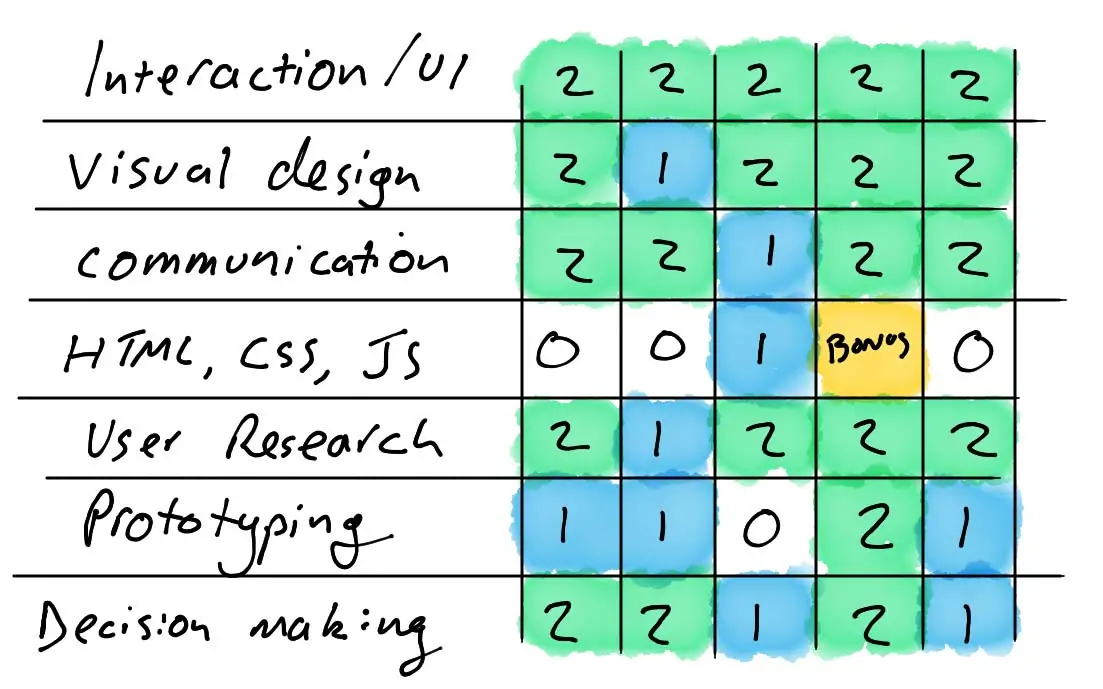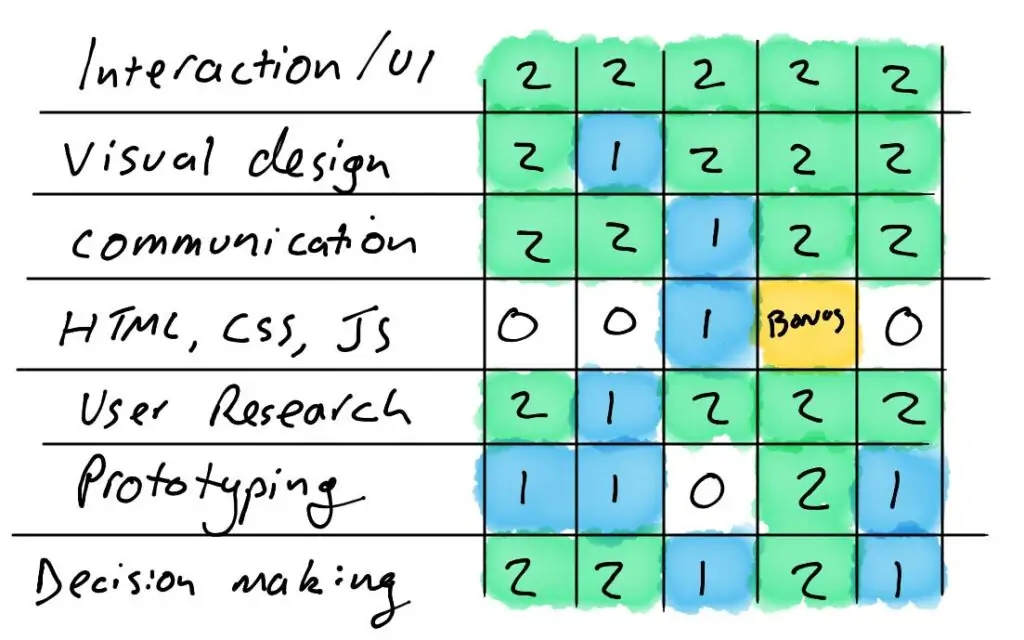 In freelancing, certification is significant because it legitimises your marketing skills.
Although some people have started their freelancing journey without certifications, it will be advantageous, especially now that the competition is challenging due to the high number of freelancers.
Here are ways you can do to polish your professional skills:
Train – to get certified for a particular skill, you need to get training to practice and apply that skill. Training could include attending workshops, enrolling in online courses, applying for a program, reading more articles and books about your skills, etc. As long as you gain more knowledge, you are training for that skill. It will be highly advantageous if you get certifications for your skills as they can be your competitive advantage when you are looking for clients.
Practice – practising your skills is another effective way to develop them. The more you practice, the more you improve and grow. You can practice by offering someone help with your skills. Some freelancers offer their services for free at the beginning so they can get feedback and have something to add to their portfolio.
4 – Prepare Your Freelancing Equipment
Since freelancing is primarily remote work, you need reliable equipment at home to provide your service to potential clients online.
Freelancing equipment is probably the part of freelancing where you have to invest a lot, but once you have established your career, it will be worth the investment as you may get double or triple what you've spent on equipment.
Most clients assess their freelancers' equipment to check if they have the requirement to do the job, so having the essential freelancing equipment is an advantage.
We have listed here the top equipment you will need as a freelancer:
Laptop: In freelancing, you need a top-notch laptop, mainly if some of the skills you will market involve photo and video editing and web or application development.
Sale
Bestseller No. 1
HP 15 Laptop, AMD Ryzen 3-5300U Processor, 8 GB RAM, 256 GB SSD Storage, 15.6-inch HD Micro-Edge Display, Windows 11 Home, Long-Lasting Battery, Fast Charge, 720p Webcam (15-ef2024nr), Natural silver
GET A FRESH PERSPECTIVE WITH WINDOWS 11: From a rejuvenated Start menu, to new ways to connect to your favorite people, news, games, and content—Windows 11 is the place to think, express, and create in a natural way
VIEW MORE, CARRY LESS – With its thin and light design, 6.5 mm micro-edge bezel display, and maximized screen-to-body ratio, you can take this PC anywhere and see more of your photos, videos, and projects
MICRO-EDGE DISPLAY – The barely visible bezel revolutionizes your 15.6-inch HD display by letting a larger screen fit into a smaller frame (1)
IMPRESSIVE GRAPHICS – Whether it's games or movies, experience high performance for all your entertainment with the AMD Radeon Graphics card (2)
MOBILE PROCESSOR – Uplift your performance and multitask seamlessly with accelerated power and efficiency thanks to the AMD Ryzen 3 5300U processor (3)
A fast and reliable internet service: the internet is crucial in freelancing, as you will be working using it. It would help if you have a fast and reliable internet connection for faster download speed and handle heavy-duty software that some of your clients will require you to use.
Most people prefer fibre optic internet as their internet service because it can reach 5,000 Mbps. Although you do not need that much, your network connection will be faster the higher Mbps you have. 50 to 150 Mbps is enough to work as a freelancer.
Headphones: some freelancers find their mobile phone's earphones enough to engage in conference calls with their clients, but an upgrade is always welcome. Noise-cancelling headphones are good to have if you live in an area with a lot of background noise; although it may not affect your client, it will still be helpful to get rid of background noises and focus on your meeting with your client.
Bestseller No. 1
Soundcore Anker Life Q20 Hybrid Active Noise Cancelling Headphones, Wireless Over Ear Bluetooth Headphones, 40H Playtime, Hi-Res Audio, Deep Bass, Memory Foam Ear Cups, for Travel, Home Office
Incredible Sound Loved by 20 Million+ People
Hi-Res Audio: Custom oversized 40 mm dynamic drivers produce Hi-Res sound. Life Q20 active noise canceling headphones reproduce music with extended high frequencies that reach up to 40 kHz for extraordinary clarity and detail.
Reduce Ambient Noises By Up to 90%: Our team of engineers conducted more than 100,000 tests in real-life scenarios to fine-tune Life Q20's 4 built-in ANC microphones and digital active noise cancellation algorithm. As a result, the hybrid active noise cancellation can detect and cancel out a wider range of low and mid-frequency noises such as cars and airplane engines.
100% Stronger Bass: Our exclusive BassUp technology conducts real-time analysis of the low frequencies to instantly strengthen the bass output. Double press the play button when listening to bass-heavy genres like EDM and hip-hop for an amplified listening experience.
40-Hour Playtime*: Up to 40 hours of non-stop playtime in wireless active noise cancellation mode (at 60% volume) is extended to an enormous 60 hours in standard music mode. A single charge gives you enough juice to listen to over 600 songs or soundtrack multiple long haul flights. And when you're in a rush, charge Life Q20 active noise canceling headphones for 5 minutes and get 4 hours of listening.
5 – Build Your Portfolio
Most clients who hire freelancers look for a portfolio, as it provides tangible proof of your skills and the services you have provided. It tells your clients that you can do what you told them you could do; it's a collection of proofs of your work.
Creating a professional portfolio can help you get more significant projects and more clients.
6 – Start As A Part-Time Freelancer
If you still have a 9-5 job, hold onto it. Freelancing may offer more significant opportunities than your current job. However, it is still a risk to submit a resignation when you do not have a backup yet, especially in today's time where it is hard to find a job.
Start your freelancing journey with baby steps. To know whether or not it suits you, start by doing part-time freelance jobs. You can test the waters while not losing your current job, so it's a win-win. Do not be abrupt with your decisions. Do it slowly but surely. Otherwise, you might lose your one source of income without thinking it through.
Laptop Specifications For Freelancing
We have mentioned how equipment is vital in freelancing, and in every freelancer's gear list, a laptop is the most crucial.
Of course, when we say top-notch, it doesn't necessarily mean you need to get a Macbook right off the bat, knowing how expensive it is.
You can work as a freelancer using Windows or any other processor as long as it has the following specifications:
Memory (RAM)
A Laptop's RAM is the measurement of its gigabyte capacity to know how much it can multitask. In simpler terms, the higher RAM you have, the better your computer can handle several Google Chrome tabs open while other applications are running at once.
In freelancing, you will not be able to work correctly if your laptop can only handle 2-3 Google Chrome tabs open before it crashes. It will slow down your progress with each task, which can turn off your client.
A good laptop for freelancing should at least have 8 to 16 GB of system memory. An 8 GB RAM is a good system memory for any freelancing field, and you can upgrade to a 16 GB RAM laptop when you already have the budget for it.
A 16 GB RAM can perform seamlessly without encountering any problem no matter how many Google Chrome tabs and applications you have opened at once; it can also handle any software update, which makes it a good specification for a laptop if you are looking for an upgrade to cater more significant projects.
SSD Storage
A laptop with an SSD may be relatively more expensive than those without, but it is helpful to most freelancers who need to install software for their clients.
A minimum of 256 GB storage capacity is enough to kickstart your freelancing journey, and if you need a higher storage capacity, go for a 512 GB SSD.
Processor
A laptop's processor is crucial to provide a smooth performance all day, and it's one of the laptop specifications you have to consider well as it goes together with the RAM.
The best processors for freelancers are AMD and Intel, and these are AMD Ryzen 5, 7, 9, and Intel i5, i7, and i9.
If you want to market photo and video editing skills, you need a laptop with an Intel i7 or Ryzen 5 processor. You can go with processors such as Intel Pentium, Intel Celeron, and AMD A-series for lighter freelance tasks.
Screen Size
The screen size should be one of the last things you need to consider in laptops, as it will undoubtedly depend on the freelancer's preference.
Most freelancers are okay with 13-inch laptops, especially those considering portability. But if you are primarily working at home and some of your client's tasks require a larger screen size to work better, you can go between 16-inch to 17-inch screens.
Sale
Bestseller No. 1
ASUS TUF Gaming A17 Gaming Laptop, 17.3" 144Hz FHD IPS-Type Display, AMD Ryzen 5 4600H, GeForce GTX 1650, 8GB DDR4, 512GB PCIe SSD, RGB Keyboard, Windows 11 Home, Bonfire Black Color, FA706IH-RS53
NVIDIA GeForce GTX 1650 4GB GDDR6 Graphics (up to 1615MHz boost clock)
AMD Ryzen 5 4600H Mobile Processor (6-core/12-thread, 11MB Cache, 4.0 GHz max boost)
17.3" Full HD (1920x1080) 144Hz IPS-Type display 512GB PCIe NVMe M.2 SSD | 8GB DDR4 RAM | Windows 11 Home
17.3" Full HD (1920x1080) 144Hz IPS-Type display 512GB PCIe NVMe M.2 SSD | 8GB DDR4 RAM | Windows 11 Home
Self cleaning dual fans with anti-dust technology to extend system longevity
Sale
Bestseller No. 2
Acer Nitro 17 Gaming Laptop | AMD Ryzen 7 7735HS Octa-Core CPU | NVIDIA GeForce RTX 4050 GPU | 17.3" FHD 165Hz IPS Display | 16GB DDR5 | 1TB Gen 4 SSD | Wi-Fi 6E | RGB Backlit KB | AN17-41-R8N5, Black
Go full throttle with the Acer Nitro 17 gaming laptop featuring the latest AMD Ryzen 7000 Series Processors and NVIDIA's DLSS 3 technology – whether playing casually or ranking up online. The picture-perfect 17.3-inch FHD display with 165Hz refresh rates provides an immersive viewing experience while next-gen cooling, a 4-zone RGB keyboard and NitroSense software let you take command of the playing field.
AMD Ryzen 7000 Series: Now featuring the AMD Ryzen 7 7735HS Octa-Core Processor delivering superior gaming performance where you need it most. With Precision Boost, get up to 4.75GHz for your high-demand games.
Beyond Fast: The NVIDIA GeForce RTX 4050 Laptop GPU is beyond fast for gamers and creators. They're powered by the ultra-efficient NVIDIA Ada Lovelace architecture which delivers a quantum leap in both performance and AI-powered graphics.
Bask in Visual Glory: With a lightning-quick 165Hz refresh rate, the 17.3" Full HD (1920 x 1080) display makes your game sessions fluid, unbroken, and unmatched. Now you can land those reflexive shots with pinpoint accuracy and minimal ghosting.
NVIDIA Advanced Optimus: NVIDIA Advanced Optimus is NVIDIA's graphics switching technology, which allows a laptop display to dynamically switch between the integrated graphics (inside the processor) and the discrete graphics (the NVIDIA GPU) without having to reboot
Bestseller No. 3
acer Nitro 5 Gaming Laptop, 15.6" FHD IPS 144Hz Display, 12th Gen Intel Core i5-12500H, GeForce RTX 3050 Ti 4GB, 16GB RAM, 1TB PCIe 4.0, Backlit KB, Thunderbolt 4, HDMI, Wi-Fi 6, Win 11 Pro
【High-Performance Processor】Power through your games and tasks with the Intel Core i5 12500H. This high-end CPU delivers exceptional performance and speed, making it ideal for gaming and other demanding tasks
【Ultimate Gaming Experience】Experience the power of the latest GeForce RTX 3050 Ti Laptop GPU (4GB GDDR6 VRAM). Built on the award-winning Ampere architecture, it features new Ray Tracing Cores, Tensor Cores, and streaming multiprocessors. With DirectX 12 Ultimate support, unleash your creativity like never before
【Immersive Visuals】Experience gaming at its best with our 15.6" Full HD IPS display. With a lightning-fast 144Hz refresh rate, enjoy fluid, uninterrupted, and unparalleled gaming sessions
【Perfect Cooling Effect】Our optimized thermal solutions work seamlessly to reduce heat and maximize airflow, ensuring optimal gaming performance for both the CPU and GPU within a compact chassis
【Multiple Ports Available】Connect your laptop with other devices. 3x USB Type-A, 1x Type-C, 1x HDMI, 1x Rj45, 1x Headphone/microphone combo
Conclusion
Freelancing is an excellent way to polish your skills while earning a hefty amount of money, but always remember that all good things take time.
Once you start, it doesn't necessarily mean you will make 5-6 digits of salary right off the bat. You need to work on it, gain more experience, and polish your skills better.
Before you jump into freelancing, ask yourself, "Is this something I see myself doing in the long run?" Your answer will help you determine if you are ready to do part-time or full-time freelancing.
Last update on 2023-09-24 / Affiliate links / Images from Amazon Product Advertising API