Follow These Writing Tips To Make Your Guest Post Viral
Tired of posting content, but the work is just not attracting visitors? Then you better need to put some effort into making the posts qualitative, engaging, and creative. 
We all want our piece of work to get viral. Getting viral means tons of people reading it and getting a good rank in the search engines. 
But that is not an easy output; even if we focus on these content writing tips, we still can't get the results as the posts we write are sometimes of very little use to the audience. 
People think that to gain more traffic; they need to create more posts. They start creating many posts but don't get the result. 
They spend plenty of hours constructing a guest post, then look out for the mistakes and correcting them, but still, every effort goes in vain. 
A spike in traffic is not seen. Nobody knows the "magic formula" of creating a viral guest post. However, there are specific content writing tips that you can follow to boost your chances. 
Check out these Viral Content Writing Tips
Relevant Content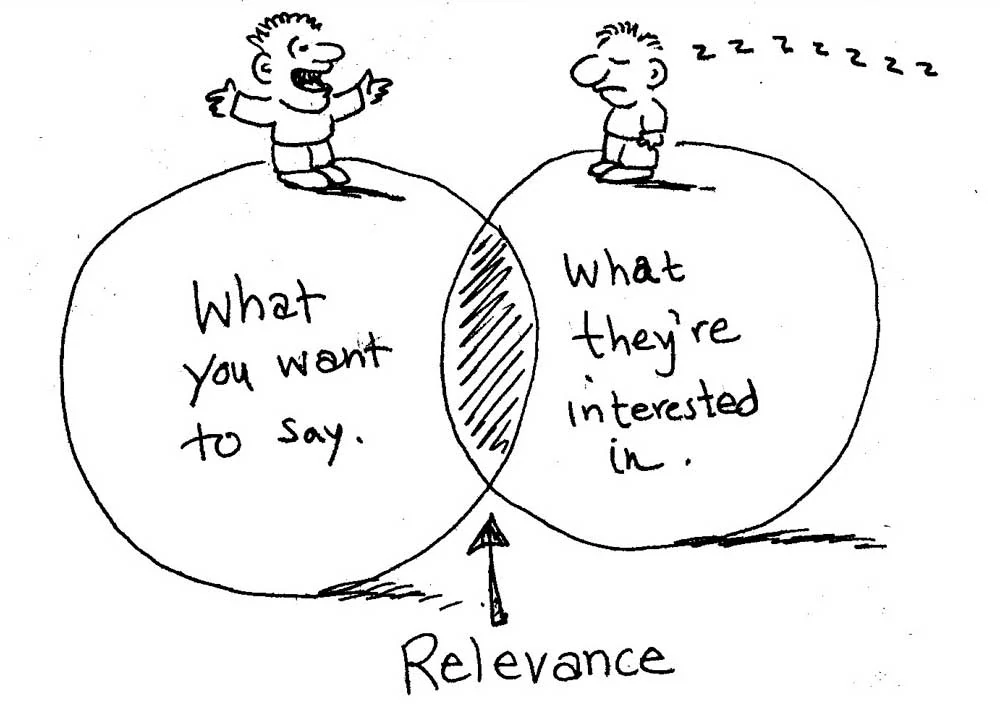 The content you create is to deliver a message over the internet. You need to utilise the platform to deliver the message appropriately. 
However, it would help to emphasise that you are addressing the query that most of your audience wants to resolve. 
When you write an article, you need to keep the focus on plenty of things. It is just not about writing factual information; it is more than that. 
It would help if you wrote in an appropriate language. The reader must directly understand the language you use. 
People will love your blogs more if you are writing familiarly. You need to write content that has the same relevance despite the geographical location. 
Most of the time, the thought comes to our mind to write an article universally. That is not the correct way. You need to set a target audience and write an article for the same. 
Pick out a relevant problem from the domain and express your viewpoints. This can prove to be a helpful way to gain traffic. 
Creating quality content 
Creating quality content is the primary thing that you need to put your focus on. Apart from other things, this one is a must-do thing. 
Our primary focus is to deliver the best content to resolve issues or inform people as content writers. 
It will help if you put focus on the readers. Understand your readers and see what they want. Moreover, you can also make use of past data to see the trends. 
Gut-based decisions are least favoured. Rely on the data, and it will give you fruitful results. 
Going with the trend 
Go with the flow! Refrain from picking outdated topics as outdated topics don't go viral! If you write anything flowing right now in the market, it will give you the spike you are aiming for! 
Specific tools can help you find the trending topics in the market. Google Trends is one such tool that is widely used. 
There are various options, such as sorting the data per country or even per category. Make use of such tools to get insights into the ongoing trends in the industry. 
Unique Content 
When you are writing content, do not copy the tone of the reference article! If you are writing on a specific topic and have already found it out in the market, refrain from writing on it. 
Writing the same thing, again and again, will not generate a spike in traffic. You need to be original and create unique content. If your audience finds new content, they will like it and share it over the web. 
This is how the post goes viral! Just keep searching for a relevant topic, and then when you have selected one, give your best in creating quality content. 
Emotion in your Article
Think as per the reader! If you are a reader and get an emotional touch from the article, wouldn't you love the piece of work? Of course, you would! 
Including an emotional feeling in the article, such as humour or wonder, can generate more interest from the user. As per the latest research, people find articles more interesting that contain a positive message. 
Knowing your competitors
Every business has its competition. No matter what product you are offering or even a service, you need to look for your competitors. 
You can use specific third-party tools like Ahrefs backlink checker to get a helping hand. When you search it through these tools, you will find that the readers love the articles that revolve around the people and creative ones. 
With these tools, you can sort the content and even look out for what your competitors are going out for. 
Be the reader
One of the best content writing tips is to be the reader. Look from the perspective of your audience to know better. If you fill the reader's shoes, you can craft the article more creatively. 
You can understand what they will like and what things will get exaggerated. You can also ask the audience directly what they will love to see. If you get emails from your readers, you can mail them to ask their preferences. 
This will even make them feel special. If you have friends, you can ask them for a neutral third-party opinion. It will give you insights from another angle that you might have missed out on. 
After you have fixed the domain, you can again ask whether you will like it or not. Asking the audience directly also makes them feel involved more and will give you an upper hand in spreading the article over the internet.  
What's more? You can also search for what your reader shares with the help of specific tools. You can analyse what they are sharing to get better insights. 
Using the tools, you can see your article is shared by whom, and subsequently, you can check what other articles they have shared. 
Purpose
Know the purpose of your writing. Generating traffic and followers is not the only thing that you should focus on. Your primary goal would be to develop your business such that more people buy your product or service. 
Write down your goal on a piece of paper, and then create the article to cover all the significant points around your goal. 
Optimising the Keywords
If you optimise the keywords appropriately, you will see a spike in the traffic. If the blogs rank well on the Search Engine Results Page (SERPs), you can receive quite a lot of organic traffic. 
Focus on the primary keyword. It is the driving segment of the article. Choose a primary keyword that is searched in large numbers while having low competition. 
Apart from the primary keyword, your article will be even more powerful if you include longtail and LSI keywords. 
Headlines
What's the first thing that a reader sees in your article, the headline! As the general saying goes, the first impression is the last! 
The headline is vital, and hence, you need to put effort into improving it as well. Make sure the headline is easy to understand and explains what the article is going to deliver. 
It is also vital to ensure that the title does not contain more than ten words. Note down 3 to 4 headlines and after you are done completing the work, choose the one from those headlines. Generally, headlines that make the reader curious are considered the best. 
There are different types of headlines as well. Following are a few of them:
Example: How to Guest Post? 
Example: 5 advantages of Guest Posts 
You need to select the one that suits the occasion the most. 
Making Data-driven choices
Data-driven choices work the best. It would help if you did not go for guesswork or gut feeling. If the data shows something, then you need to trust and rely on it. 
You can also use past data to make decisions. As we talked about headlines, you can use data for the same. 
If you do not have data, start collecting data from the users. You can also see what length of the article your audience likes. All in all, you must make data-driven choices as much as it is possible. 
Using Social Media at its best
The content that we publish getting viral without a share on social media is rare. Generally, when we write an article, we need to market it as well. 
If you have many followers on social media, you can utilise it to promote your blog. The more you share on these social media, the more people will read it. 
You can use Twitter, Facebook, Quora, etc., sites to share your work. This way, your post will get viral through social media websites. 
You can also see other people and how their content gets viral. Studying viral content helps you to pick specific points that you lack in your blog. 
You can extract valuable information from them. However, you also need to make sure that you only see the structure and not copy the exact things.
You can also keep social media buttons at the end of the article. Just after you have written the conclusion, you can put social media buttons to share the article. 
You can even ask the audience to share. It has been seen that when you ask your audience to share, you tend to receive more shares than usual! 
Connecting with the audience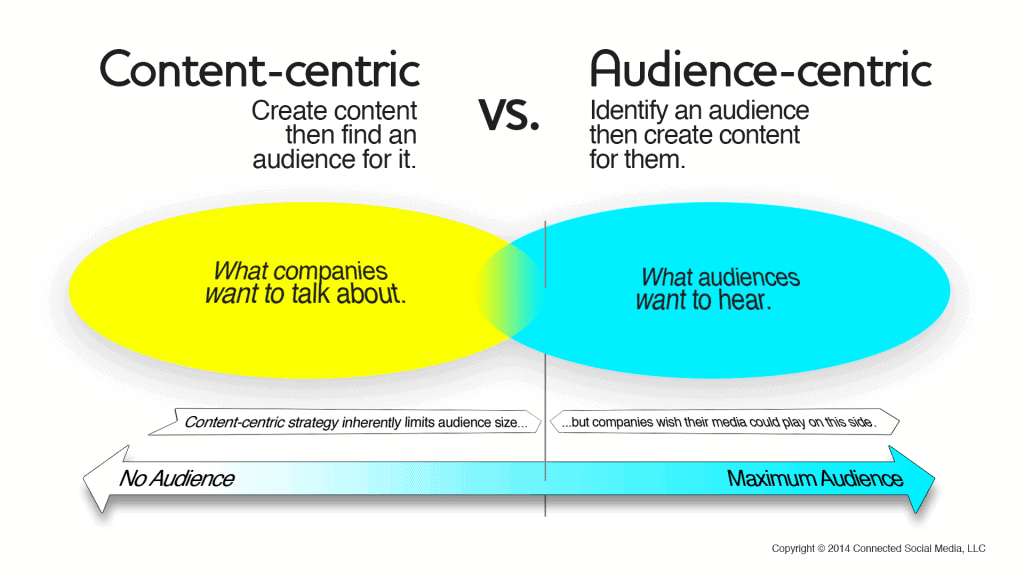 Don't just write for the sake of writing and getting links. Your aim should be to deliver the necessary information to the audience. 
Every article has three main things—an introductory paragraph, body, and conclusion. 
Write a powerful introduction that glues your audience to the article. Avoid using words that might create confusion. 
To conclude, the article is as vital as the opening paragraph. Conclude your article by putting your point of view and with a call to action. 
In Call-to-action, you can ask them to download the brochure (if any). Moreover, you can ask them to leave a comment in the comment box. This way, you can interact with them as well. 
In the comment section, you can reply to them. Stay connected with them and resolve their query (if any). 
This way, guest post blogs will help you develop authority in the industry. Soon, the audience will start considering you an expert in that domain. 
Images and Videos
Images are vital in any article. Visual content makes the interaction of the reader more in any blog. As per the latest data, more than 90 per cent of views are obtained if images are included in the article. 
But yes, you also need to ensure that the image types are appropriate. You just can not put any random images. Videos will even prove helpful in getting the shares. 
Any article that contains images and videos will be shared more often than the other ones. 
One more thing you can try is to create YouTube videos. In the video, you can explain the article and link it. All in all, use relevant images and try to use multiple images. All these things will help you to make your article viral.
In the author bio section, you write about yourself and your business (if any). Your author bio is the only place (in most cases) where the link to your website will be. 
If you aim to grow your business, the people will get redirected to your website from this link. Hence, write a clean and precise author bio. 
Keep it short and try to write so that the readers get curious about your business. 
Making Changes
Change is the only constant. You need to change and adapt to the situation. Do not hesitate to make changes. The more you create, the more you will know your audience. 
You will have to modify certain things. It is also vital to note that you need to keep your paragraphs short. If your paragraphs are too lengthy, it will be boring for the reader. Hence, try to finish the paragraph in two to three lines. 
Try dividing the information into multiple pieces. Do not just type it in one go. Dividing complex information into multiple smaller segments makes it easier for your audience to understand. 
Inform, don't mislead
You need to understand this carefully. There is an ample number of articles that have gone viral. Some of them were very quality content, while some were offending or misleading. 
You want to be famous as a genuine and authenticated person, and hence, avoid writing articles that do not have factual information. 
Researches have shown that people tend to trust you more if you include a reference from an authenticated site in your article. 
Building trust is essential for any business. If your audience trusts the information you provide, the chances are that they will trust you with the product or service as well. Hence, representing factual information in the article will help you to grow your business. 
Usage of Viral Marketing Tools 
Tools make our work easy. If we are using such tools, we can gain an advantage over other competitors. Manual work in this modern era is just not preferred. 
With the usage of these tools, we can increase traffic as well as automate certain things. Many people use conventional techniques to market their blogs. However, Marketing tools help us achieve the same in less time and effort.
Tracking the content 
After publishing an article, the work is not over. Every minute detail matters if you want to make sure your post gets viral frequently. 
Look out for the traffic and see how many people are visiting your site, how many people eventually had an interest in your product, and how many people purchased. 
As a beginner, it may seem challenging to do every task alone. Even if you have written an outstanding article, it may be possible that the right people have not come across your work. 
That being said, you need to be consistent and have patience. Hence, start developing the authority in the market by posting quality content. 
This was all about Content Writing tactics to make the Guest Post viral. You can also Hire Content Writers for fulfilling your requirements. However, you need to ensure that they are well-versed with various SEO strategies and content writing.
These content writing tips are not a guarantee but will boost your chances of making the article viral. We hope that the article has served its purpose and will help you get your posts viral! 
Linkpublishers is a Guest post marketplace where you can buy and sell guest posts. Check it out to boost your website by inviting quality guest posts and publishing guest posts written by your content writers on other top-notch websites.
Author Bio: I worked as a Digital Marketing Head at Link Publishers for two and a half years. I have been in this industry for the last six years. The majority of my work experience is with Medium and Large scaled Agencies.