Visual Content Marketing: Steps on Creating a Strategy
Right now, every prosperous business runs its blog to share information with the audience and get helpful feedback. 
A blog is an excellent source of content marketing, and if done right, its benefits may be even higher than assumed. 
This is the reason why all these businesses are presenting quality content. 
Factually, content marketing is three times more effective than paid search concerning leads and ROI.
Additionally, people are more likely to get familiarised with your brand through content marketing. 
More than two-thirds of Internet users dedicate time to reading about brands, and over 80% of them enjoy learning about companies through custom content. 
This is the primary reason why small businesses with blogs get 130% more leads than those that do not attach importance to content marketing.
Why Visual Content Marketing Is Significant
Visuals are the most crucial part of a marketing campaign. 
They are the main thing that attracts and retains your audience. 
They can improve your entire campaign and guarantee its success in the long run.
They stand out due to a splash of colour between the text. 
Also, they convey the emotion of your post, making it immediately apparent whether the information is serious or funny.
The main reason why visual content marketing is so beneficial is that our brain consumes visuals more effectively than any other form of content. 
According to the research, about 90% of the information transmitted to the brain is visual. 
Furthermore, the brain processes such data 60,000 times faster than textual data. 
Also, visual content marketing has x40 more chances to get shared on social media than other content types.
More than one-third of marketers consider blogging the most important form of content for their business. 
And visual content is the central part of their content marketing strategy. 
Additionally, 69% of marketers use blogging for marketing purposes, and 75% use visuals as the central part of the content. 
Generally, visual content marketing can provide you with x6 higher conversion rates than other marketing types.
Featured Image
Talking about visual content marketing, the first thing to start with is the featured image. 
It is even more significant when you publish blog posts primarily based on textual info, without any visuals. 
Besides, it is vital if you engage in social media marketing, too. 
This is the first thing users see when they share a link. Make sure it represents your brand and is memorable.
Which Types of Visuals to Include in Your Articles
Let's look at the types of visuals that may be the most appropriate for the text you publish. 
What visuals will be the most effective for your blog, and how should you use them according to your content marketing strategy? Let's figure it out.
Screenshots
Screenshots are perfect if you have to describe specific operations and processes performed on a computer or mobile device. 
"How to" guides are popular among internet users, and you can make them easier to understand with screenshots. 
People who follow directions accompanied by illustrations understand and perform more than three times better than those who follow the exact instructions without illustrations.
Graphs and Charts
People pay more attention to informative images than to decorative ones. 
What does it mean to you? To grab the users' attention, you need images that contain valuable information. 
Among such images are graphs and charts that help the audience better understand your numbers and statistics and comprehend and memorise them. 
Here is a detailed guide on creating graphs and charts in WordPress.
Photos
Consider using photos if you want to share a piece of certain information with your viewers. 
Travel blogs are what need inspiring visuals of various places they talk about.
If you cannot shoot your own photos or do not need anything else except generic visual representation, consider using stock images. 
However, remember that stock photos sometimes are called brand killers. 
This is because to survive in social media; the brand needs to be consistent. 
Stock visuals can be harmful in terms of branding. 
People tend to identify the pictures and videos with other campaigns that are not related to your brand.
If, however, for some reason, you need to use stock images, here are some options on where to get them:
Start with creating a budget. You can choose from several premium stock image services like Dreamstime or Stock Expert. However, note that you will have to pay for them.
If you do not have a budget, you can get your pictures from free sources. In this case, you must know that such images are not free of copyright. You get them for free, but you must credit the owner. It is essential to respect the copyright requirements for each visual piece you use. This is not only for eliminating legal problems but also because, in this case, viewers will acknowledge you as a professional.
Avoid simply taking images found with Google search. If you find the picture you would like to use via online search, try to find out who its owner is and ask them if they want to sell the usage rights to you or if they allow you to post it for free with credits to the author. 
Product Images
If you want to market specific products, you need amazing visuals to complement the descriptions or reviews. 
Choose between shooting your photos and asking the producer to provide you with theirs. 
If you ask producers to provide you with photos, make sure to get the best pictures possible. 
If you shoot them yourself, you should get the best possible technical equipment and do your best to find the most appropriate environment that fits your topic. 
One more option is hiring a professional photographer to do this job for you.
When designing your photo, you have to always begin with a goal in your mind. 
If necessary, you can look for inspiration. 
When you get some ideas, it is much easier to get started with your work.
Infographics
Infographics are probably the best option to help you market your blog successfully. 
An infographic's chances to be read are x30 higher than those of a text-based post. 
The primary purpose of using them is to make the complicated concept easier to comprehend. 
Plus, it gives you a chance to present a large amount of data very quickly. 
Furthermore, infographics can help you increase the blog's traffic. 
Factually, blogs that use them, specifically Writemypapers.org, get 13% more traffic than those that do not.
Flipbooks, Catalogues, Banner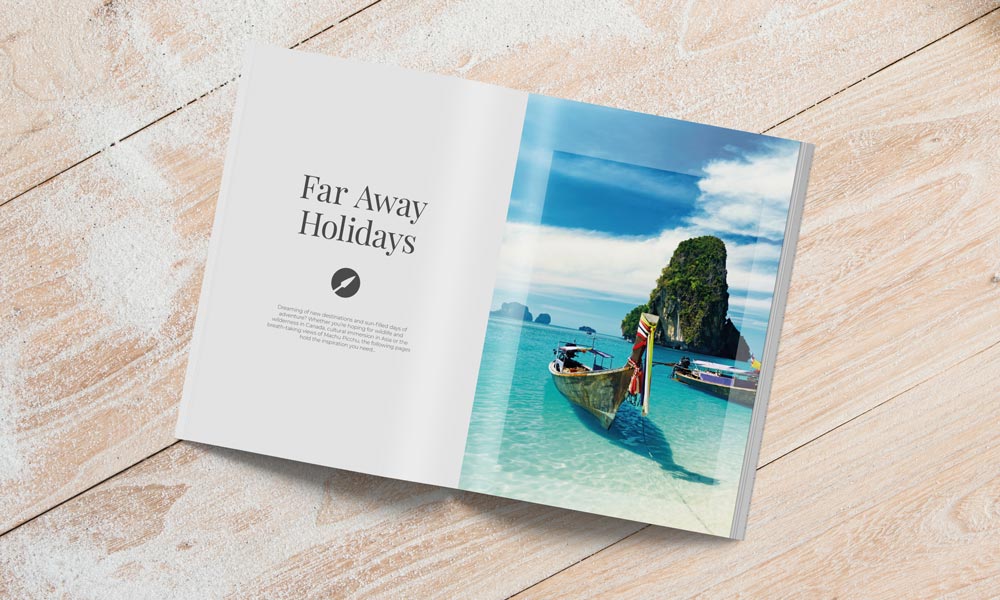 You can also post visuals and banners on other people's and companies' blogs to improve awareness attract more viewers. 
The banner must be attractive and grab the viewer's attention right away. 
It is always better to create banners in HTML5. 
HTML5 is a good option thanks to its cross-browser and cross-platform compatibility. 
In contradistinction to Flash, it is natively supported by all browsers, making it the better choice.
For example, consider using Bannersnack, an effective tool available online that allows users to come up with outstanding banners in just a few minutes and animate them. 
It produces HTML5 banners in seconds and features a multiplicity of templates to make it easier for users to get started.
Talking about flipbooks and product catalogues, you will need to use something another. 
One of the best online tools for this purpose is Flipsnack. 
This tool features an interface similar to Bannersnack's interface and allows users to create and save HTML5 flipbooks. 
This means all your files are accessible from any device and are responsive, which is vital for mobile users.
Videos
Videos are one more valuable part of a working visual content marketing strategy. 
All users like watching them, and, what is most important, they can convert leads into customers.
Let's look at RedBull as an example. 
This brand raised the video content to a new level in content marketing. 
We do not think you will create right away a video blog as popular as RedBull, but you may still want to use videos as a part of your visual content since they are trendy.
According to statistics, video content represents about 75% of the total Internet traffic. 
The same percentage of marketers have used this type of visual content in their strategy at least once. 
It is a perfect choice, keeping in mind that users who like to watch videos are x4 than those who like to read about the topic.
Use a Content Delivery Network (CDN)
If you want to engage and retain more viewers, you need speed. 
Speed depends not only on your hosting provider and your visuals' size but also on the way you get to worldwide viewers. 
You probably already know that local websites load faster than those hosted far away. 
This is where a CDN comes in handy. 
It can help you minimise the distance between your blog's content and its viewers by storing your web page's cached copy on a local server.
Optimisation for Google
Over the last several years, page load speed has become one of the main ranking factors in mobile search on search engines.
There are some things you can do to improve it. 
First, optimise your visuals so that they will load faster. 
You can use such tools as Adobe Photoshop or Affinity Designer before uploading the content to your server. 
Also, consider using a WordPress plugin like Imagify that allows users to optimise all the images in bulk without losing quality.
Once you do it, check with Google to find out how fast your website loads. 
Click on "Analyse with PageSpeed Insights" and check your website. 
You can also use a speed test tool like Pingdom or GTmetrix.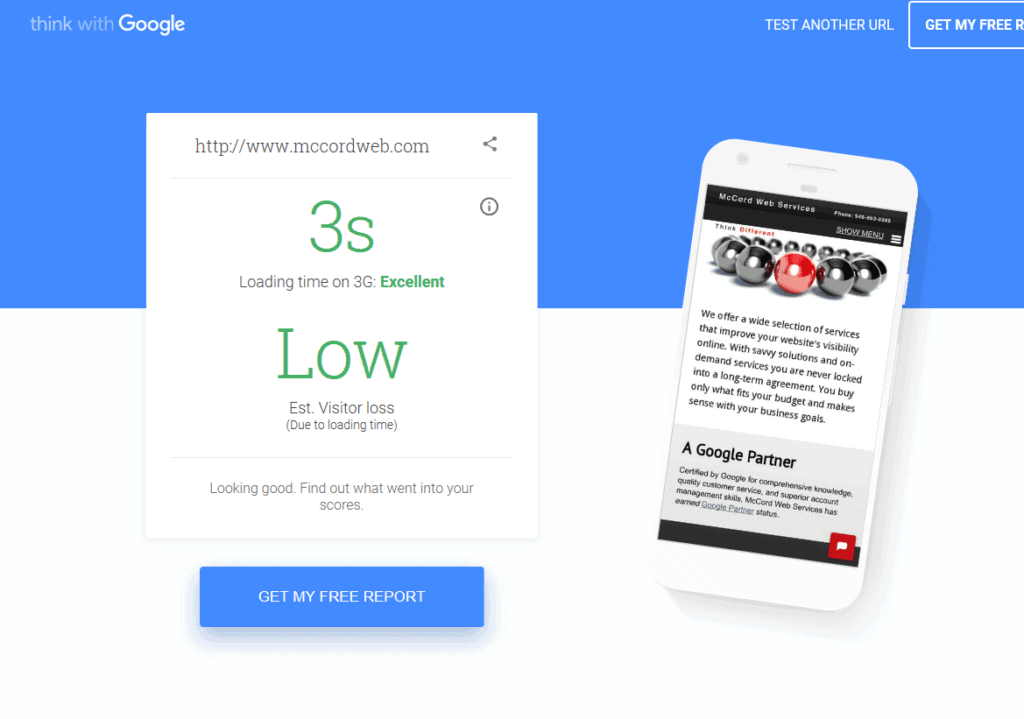 Keep in mind that the total load time is more significant than the scores.
One more crucial thing that you should consider when optimising the website for Google is your content's informational value. 
People are still using Google to search for information. 
It is very likely that if yours is valuable, users will share it. 
The chances are that they will use your visuals in their blog posts and backlink to you.
Therefore, when optimising your visual content marketing for Google and other search engines, you have to keep in mind these two factors:
The pictures' size. You must optimise them for speed. You have to make them as small as possible without losing quality.
Come up with unique visual content marketing that people may search for on Google. Amazing and valuable content attracts the audience, and they can also generate valuable backlinks to your blog pages.
Summary
Visual content marketing is crucial for any blog. 
It can even be decisive in your content marketing strategy. 
It must be chosen according to your audience and match your style and visual identity. 
We have shared valuable information on why visuals are important and what types are best for various content types. 
Additionally, we have explained that they are critical if you want to be a successful blogger or a content marketer.
Remember that all the small things, starting with the feature image and up to the visual contents presented in your blog, are significant.
Author Bio: Ester Brierley, a competent virtual assistant and a content strategist for Write My Papers, knows the secret for balancing freelancing and her full-time job as a QA Engineer in a software outsourcing company. As a seasoned content creator, she adores researching cutting-edge digital and lifestyle trends and sharing them in her writing pieces. Follow her on Twitter and Facebook.