SEO Best Practices: 5 Key Tips to Improve Your Website Ranking!
Are you a blogger and hoping to improve your website SEO performance? You have landed at the right place!
Making your website rank higher on Google's search page can be tricky, especially if you neglect the SEO practices.
Thus, we have developed our top 5 SEO best practices to help you garner the attention your website needs and deserves!
Top 5 SEO Best Practices
If you are hiring an SEO agency to optimise your website ranking, make sure the SEO agency features include the following SEO best practices crucial to your brand success. So let's get started!
1 – Work On Website Speed
We cannot emphasise enough the importance of improving website speed.
Why? Well, people have a brief concentration span, and you need to make sure that your website manages to load and capture their attention as soon as they visit your website.
The faster your page loads, the more time your visitor will spend on your page and look at everything you have to offer.
Also, website speed is a critical ranking factor for Google, and thus, the faster your web page, the better your ranking.
Google recommended page loading time is 1-2 seconds. Anything beyond this accepted threshold means lower ranks on the SERPs.
Let's share some tips to improve your website's page load speeds.
Optimise Your Media: This suggests that you need to compress your media files, including images, videos, audio, and so on, since they take a longer time to load. Also, ensure that you use the proper file formats for your media.
For instance, PNG formats are better for images or graphics as they contain more than 16 colours.
For photographs, however, the JPEG file formats would be more suitable.
Optimise Your Code: Apart from media file optimisation, you also need to minimise your HTML, CSS, and JavaScript files and the entire code. One of the best ways to do that is to optimise your website code, including commas, spaces, and other extra characters.
Also, try removing the unnecessary code comments, unused codes, and formatting that you won't need.
You will be amazed to see the drastic increase in your page load speeds!
Improve Server Response Time: Check your site performance and potential issues or risks, such as slow routing, slow database queries, lack of enough memory, and others. Fix them on time and ensure that your optimal server response time is below 200ms.
Reduce Redirects: Visitors experience multiple redirects daily, increasing their waiting time. Redirects occur when a page redirects to another page, making the visitor wait until the HTTP request-response process is complete.
Use Content Distribution Networks (CDNs): CDNs refer to the servers' networks that help to distribute the content load evenly. As a result, several copies of your website are stored across multiple data centres, enabling users to have faster and more secure access to your portal.
Leverage Browser Caching: You may have already seen the vast amounts of data starred in the form of cache in your web browsers. Typically, cached information includes images, stylesheets, JavaScript files, etc. Cached data ensures that your visitors don't have to reload your site every time they land on your portal, thus saving loading time.
Use Lightweight Themes: We often use visually attractive and vibrant themes to increase the site's aesthetic appeal. A simple theme with fewer colours and elements not only looks more elegant and professional but is also SEO-friendly. Heavy WordPress themes take a longer time to load, which, in turn, may increase your bounce rates.
2 – Make Your Web Page Mobile-friendly
Almost half the world's population, especially the younger generation, Google searches everything from their mobile phones.
Thus, if you want to capture a large portion of web traffic, you must ensure that your website is mobile-friendly.
This will help your target audience check out your page and your products or services on the go from their smartphones or tablets, primarily via different social media platforms.
Before sharing some tips, let's look at the stats.
According to Statista reports, the number of mobile users worldwide reached 7.1 billion in 2021.
Experts predict that the numbers will most likely rise to 7.26 billion by the end of the following year.
Further, in 2025, the numbers are expected to hit 7.49 billion!
We all know that Google is the most visited search website.
But did you know that the estimated Google search queries per second stood at 63,000, which suggests that around 5.6 billion searches are made every day on this popular search engine!
Also, an average person would do a quick Google search around 3-4 times every day.
Out of the total searches made on Google, 56% of web traffic happened on mobile devices in 2021. Optimising your website for mobile devices is the need of the hour!
Here are a few tips to help you make your site more mobile-friendly.
Choose a mobile-responsive template or theme and a simple web design.
Make your CSS and images more lightweight.
Eliminate unnecessary pop-ups and text-blocking ads as they might reduce the screen space.
Avoid using Flash.
Improve website speed.
Test your website's performance on different mobiles every day.
Change button sizes and their placements to simplify the interface and appearance on a mobile phone. Make the buttons large enough to make them easier to click.
Make it easier for your customers to find the information they need.
Use large and clear font sizes.
Offer your visitors an option to switch to the website view for better visibility.
Ensure all the autocorrect options are turned off when a visitor fills up a form.
Don't forget to include the Viewport Meta Tag. A viewport refers to the user's visible web page area. To ensure you have the right size, include this tag in each of your web pages: <meta name="viewport" content="width=device-width, initial-scale=1.0″>
3 – Work On User Experience
Working on user experience is one SEO practice that never goes out of style. Google has always chosen websites with better user experience to appear first on their search pages.
So make sure your audience is happy with your website, keep checking on them, ask them for feedback, and work on improving glitches to provide a seamless experience.
Here are some of the things you can do to provide a good user experience for your visitors –
Have a neat navigation system.
Keep a sidebar with links to relevant pages.
Keep a search bar.
Use subheadings.
Use small paragraphs.
Provide engaging and informative content.
Add images for better reference and understanding.
Avoid distracting visitors with annoying pop-ups or ads.
4 – Work On Keyword Research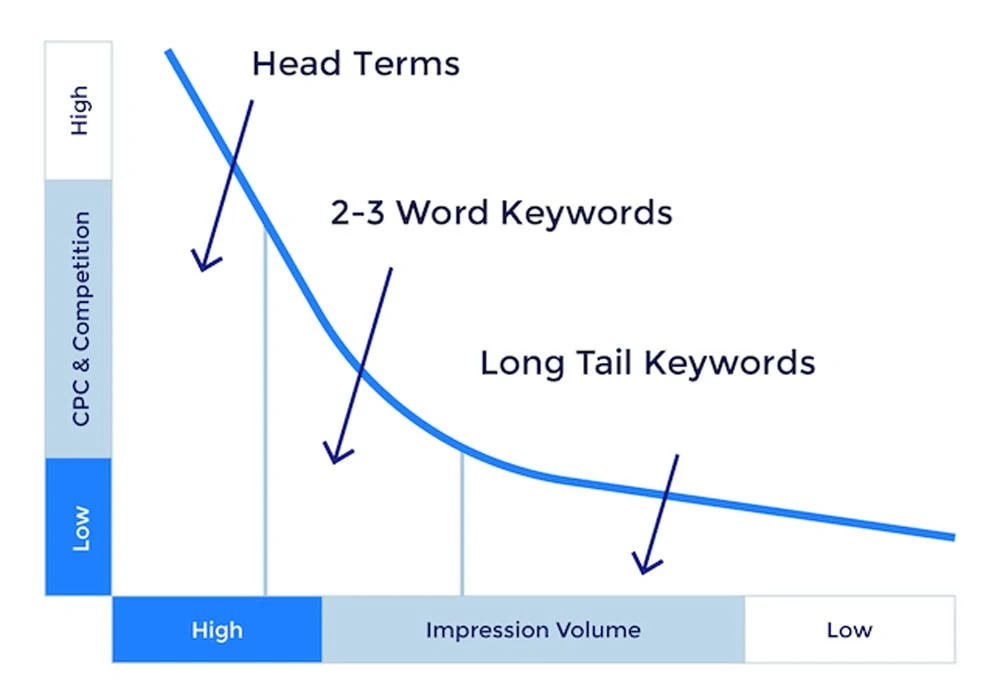 Keyword research is key to making your content appear on search results, and thus you have to keep searching for the best and most relevant keywords for your page.
Do not just stick to one applicable keyword – keep multiple of them, either related directly or indirectly to your page. This will help your page gain traffic organically.
To search for the right keywords for your website, you can try the following steps –
Study your niche and have a clear idea about your field of passion.
Discover trendy topics your customers are discussing or looking for in your niche.
Join different forums or networks on social media to build a community within your niche. Here you can find some out-of-the-box topic ideas to write on.
Define your goals and introspect some common questions like, "Who are you?", "Why are you different?", "What is your brand all about?" "What promises did you make on your website?", "What's the motto of your website?" and so on!
Learn more about the interests and demands of your customers. Try to know the search intent of the visitors.
Make a list of all the relevant topics that you think might interest your target audience.
Create a list of your main keywords before breaking them into sub-categories or secondary keywords.
Take the help of some professional keyword research tools like Google Keyword Planner, SEMrush, Answer the Public, Ubersuggest, Ahrefs Keyword Explorer, KWFinder, and others.
You can also research related search terms on Google and find similar other topics popularly searched every day.
For example, if you look up the keyword "running shoes", you can find similar other search topics lined up, such as "running shoes for men", "running shoes for women", "running shoes low price", "running shoes under 500", and so on!
This should give you more keyword or topic ideas.
Search for long-tail keywords once you have the main keywords, also known as key phrases. They are targeted towards a more relevant and drilled down audience group interested in getting further information about a specific topic.
Have a keen eye on what your competitors are doing. For instance, if a particular keyword has worked well for your competitors, then it's likely to work for you as well. These are called keyword opportunities that you can work on for increasing your search engine rankings.
A Pro Tip: Use your keywords sparingly in your content. Make them evenly dispersed throughout the content to avoid keyword stuffing – a factor that may affect Google rankings drastically.
5 – Use Topic Clusters
Topic cluster refers to a group of interlinked blog posts related to the main page. You should introduce topic clusters in all your blog pages if possible.
This will allow your visitor to get to know all the information you provide on various topics and thus, will lead them to spend more time on your page.
You can also use 2-3 blog posts instead of one giant blog post to illustrate any topic.
It will keep your reader engrossed and have them looking through your website, thus improving your site's user experience in the eyes of Google.
Topic clusters cover a broad subject area by publishing shorter subtopics for greater readability.
Shorter blogs also allow writers to focus on concisely providing more information without being too lengthy or monotonous for the readers.
Further, topic clusters also help to offer contextual support for multiple other pages or blogs within the same group or category.
What's more interesting is that shorter topic clusters will help you create more robust and more meaningful internal linking frameworks, thus allowing visitors and web crawlers to find your content faster and easier.
To create the most efficient topic clusters, try implementing the following –
Analyse and understand the different portions of a topic cluster for better structuring.
Perform a content audit to assess your website's content systematically. It helps to know the strengths and loopholes within your content strategy and the areas that need improvements.
Define your end goals.
Analyse the nature and the behavioural patterns of your target market.
Identify and strategise your topics and subtopics.
Conduct thorough keyword research, of course!
You should map your existing content to your topic clusters and build good connections between similar topics.
Identify any content gaps. Don't let your visitors do that for you. Otherwise, it would lead to a loss of interest among readers and higher bounce rates! So, fill these content gaps on time to increase your site's credibility.
Have a well-planned content strategy to ensure you don't digress.
Structure your content using the AIDA model – Awareness, Interest, Desire, and Action.
Optimise your content both for your human readers and the Google crawlers.
And most importantly, monitor your results closely. Use good analytical tools like Google Analytics or SEMrush to track the performance of your content strategies or campaigns. Identify potential issues or risks and fix them on priority!
If you are looking for a reliable SEO Company, you can check out Brainvire SEO Agency. They offer the best SEO services for bloggers, small and big businesses, and anyone willing to improve their SEO rankings!
Conclusion
Optimising your website to catch the attention of your target audience is pretty straightforward.
All you have to do is keep working on your website to make it attractive, user-friendly, and informative!
And with the help of reliable SEO experts and these SEO best practices mentioned above, we assure you that your website will take off soon! All the best!