What is Local SEO? How to Rank Your Business on Google
For any business looking to drive foot traffic and increase visibility, ranking high on Google's local search results is essential. 76% of consumers who search for local businesses visit a store within 5 miles, so claiming those coveted top spots for local SEO can lead to a massive surge in in-person customers.
But with more and more businesses optimising for local search, how can you ensure your company stands out on Google among the sea of competitors in 2024?
This comprehensive guide will walk you through my proven step-by-step blueprint for local SEO success this year. Whether you're looking to improve your existing strategy or are just starting with local SEO, you'll learn:
The fundamentals of local SEO and how Google's local algorithm works
How to optimise your GMB listing for maximum visibility
Ways to build localised signals like reviews, citations, and content
Advanced local ranking factors like link building and on-page optimisation
How to analyse and monitor your local SEO results
By the end of this guide, you'll have a customised game plan to boost your local authority and surpass the competition. With the right local SEO strategy this year, you can bring new customers to your door and take your business to the next level. Let's dive in!
Importance of local SEO for businesses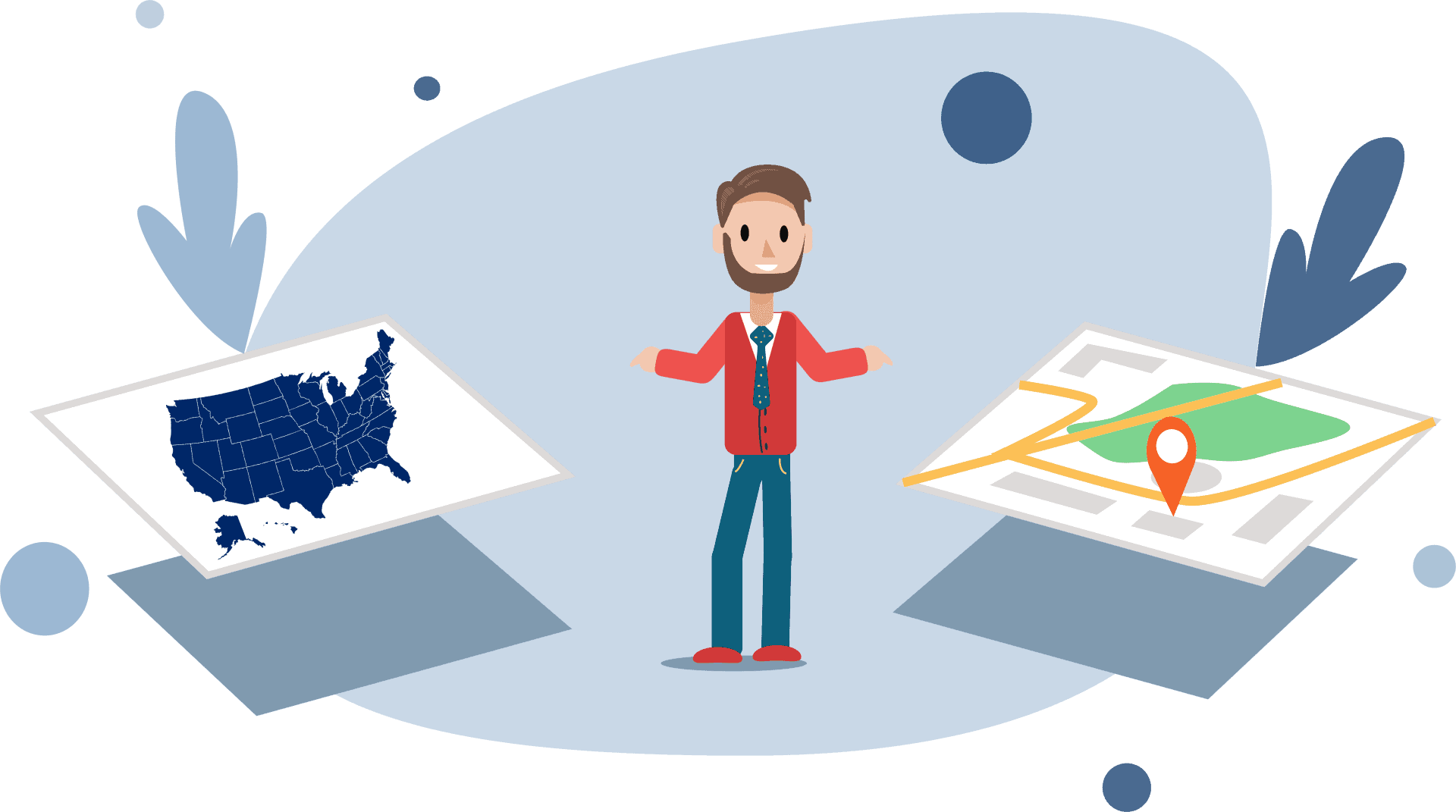 Local SEO is essential for companies to thrive in the digital age. It helps them to target a particular area and link with potential customers searching for nearby products or services. Smartphones and voice search are used more, so people often look for local businesses, making local SEO even more significant.
Optimising websites, Google My Business profiles, and online directories is part of a powerful local SEO strategy. This includes relevant keywords, exact contact info, and customer reviews – all improving online visibility and attracting more customers. This boosts organic traffic and increases leads turning into sales.
Besides visibility, local SEO also builds trust and credibility with potential customers. Seeing a business at the top of local search results or featured in online directories gives users confidence that the company is dependable. Ranking high also makes it easier to get info about the business fast.
Businesses should take advantage of local SEO immediately. In the competitive digital world, time is critical. By putting off or ignoring local SEO strategies, companies risk missing out on a chance to expand their customer base and broaden their market reach.
So, don't delay – invest in an in-depth local SEO campaign today! Utilise optimised keywords, revise information over platforms, watch customer reviews, and be one step ahead of the competition. Take action while others use local SEO strategies to get an edge over you – don't fall behind!
Factors that affect local SEO rankings
Factors that affect local SEO rankings are crucial for businesses looking to improve their online visibility. These factors include:
| | |
| --- | --- |
| Factors | Description |
| Website Relevance | It ensures the website's content is relevant to the local area and target audience. |
| Website Quality | Having a well-designed and user-friendly website that loads quickly and is mobile-friendly. |
| Citation Accuracy | Accurate and consistent NAP (Name, Address, Phone) information on directories, review sites, and other online platforms. |
| Online Reviews | Positive reviews from satisfied customers can boost credibility and improve local SEO rankings. |
| User Engagement | Engaging with customers through social media, blog posts, and other interactive elements can increase visibility and improve rankings. |
Additionally, having an active presence on local directories and social media platforms can positively impact local SEO rankings. Businesses must monitor and update their online information to ensure accuracy regularly.
Pro Tip: Encourage customers to leave reviews and engage with your online content to build credibility and improve local SEO rankings. If your Google My Business listing is a neglected garden, local SEO is the expert gardener who can make it blossom in the search results.
Optimising Google My Business listing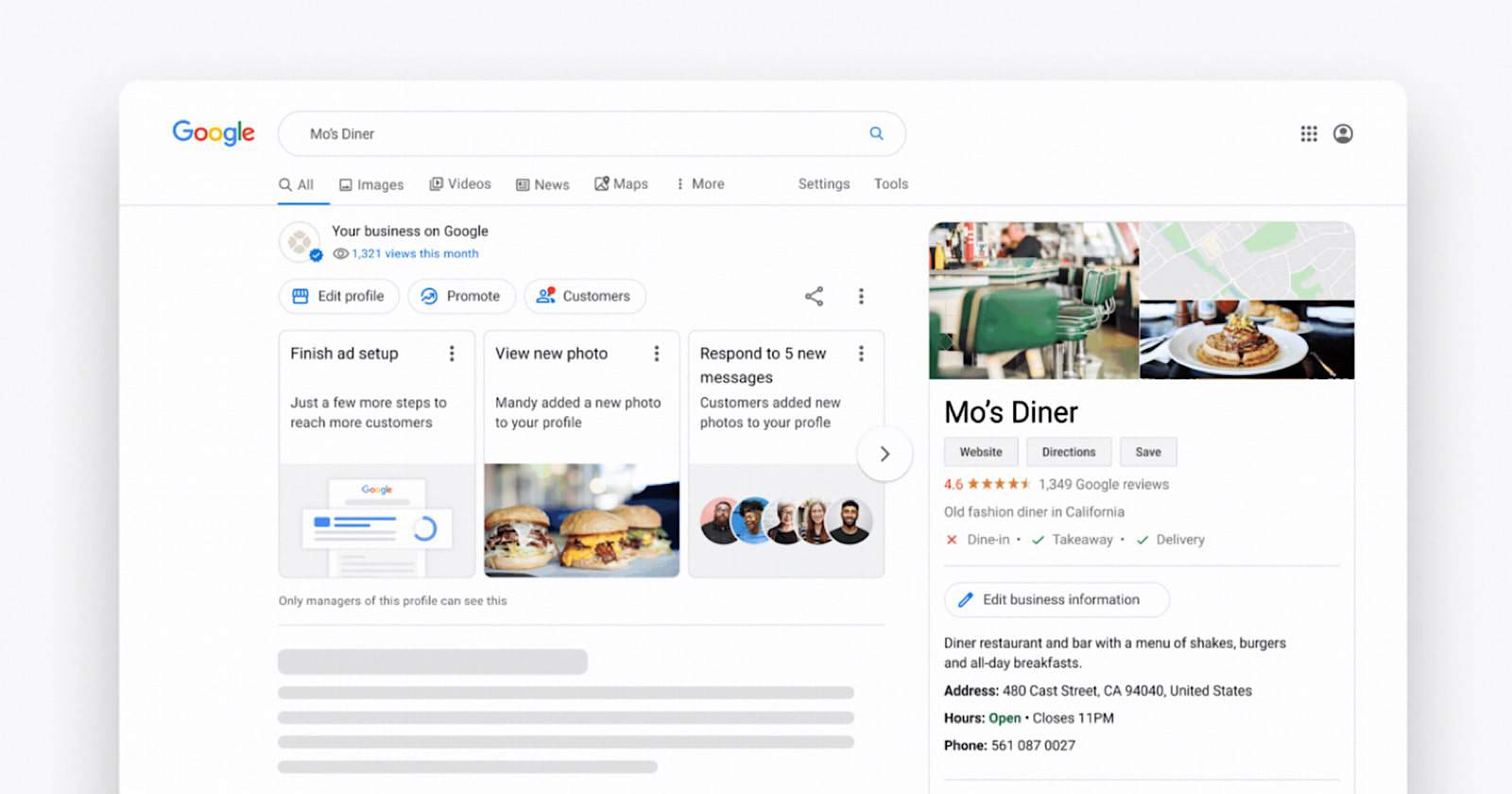 Optimise your Google My Business listing for local SEO rankings. Check that all info, like address, phone, and open hours, is accurate. Here's how to optimise:
Claim Your Listing
Accurate Info
Post Engaging Content
Verify your listing. Utilise relevant keywords. Encourage reviews. Add photos. Respond to customer queries. Include unique details, like missions or promotions, to set your business apart.
Suggestions:
Update posts with engaging content for new products, services or offers.
Use keywords in business descriptions and posts.
Ask customers to leave positive reviews.
Follow these tips to optimise your Google My Business listing. Consistent updates and customer engagement will help visibility, attract customers, and improve local SEO rankings. No complicated strategies are needed!
Building consistent NAP citations
NAP stands for Name, Address, and Phone number. NAP citations are listings or mentions of a business's NAP information across various online directories, platforms, and other sites.
Having consistent and accurate NAP citations helps search engines understand your business information and location. It helps confirm you are a legitimate, established business and improves your local SEO rankings.
Some key things to know about NAP citations:
Verify and claim listings on major directories like Google My Business, Yelp, and Bing Places. This helps increase visibility and consistency.
Use the same business name, address, and phone number across all platforms and listings. Avoid abbreviations, spelling variations, etc.
Focus on getting listed and verified on relevant local citation directories. This improves visibility and rankings in your target geographical location.
For accuracy, regularly monitor NAP citations on directories, review sites, and other locations. Update any outdated or incorrect information.
Encourage customers to use your accurate NAP details when leaving online reviews. This strengthens credibility.
Implement schema markup on website pages like "contact us" and "about us" to provide search engines with structured data about your business information.
Create a Google Knowledge Panel with consistent NAP details, directions, map embed, etc., to display prominently in search.
Use NAP consistency monitoring software to track inaccuracies and issues with listings. Then, rectify them.
If your business location or contact information changes, update NAP details everywhere. Don't leave old, inaccurate citations.
For multi-location businesses, ensure NAP consistency across all locations with unique details for each.
Obtaining positive online reviews
Positive online reviews are essential for successful local SEO. They work as social proof, influencing customers and search engines. To get great reviews, you must take strategic steps to improve your online reputation and boost visibility.
Ask customers to leave reviews: Reach out to them through emails or social media messages. Appreciate their patronage and request them to share their experience in a review.
Streamline the review process: Link your profiles on popular review sites. Or, make a specific section on your website for customers to submit feedback.
Offer incentives for reviews: Give exclusive discounts or rewards as an incentive to customers who write positive reviews. This will encourage more people to engage with your business.
Reply to reviews: Respond quickly to both good and bad reviews. Thank reviewers for their kind words and for addressing any issues raised in negative reviews.
Furthermore, optimising your Google My Business profile and providing top-notch products or services are critical to getting great reviews. This is the foundation of local SEO success.
Strategies for improving local SEO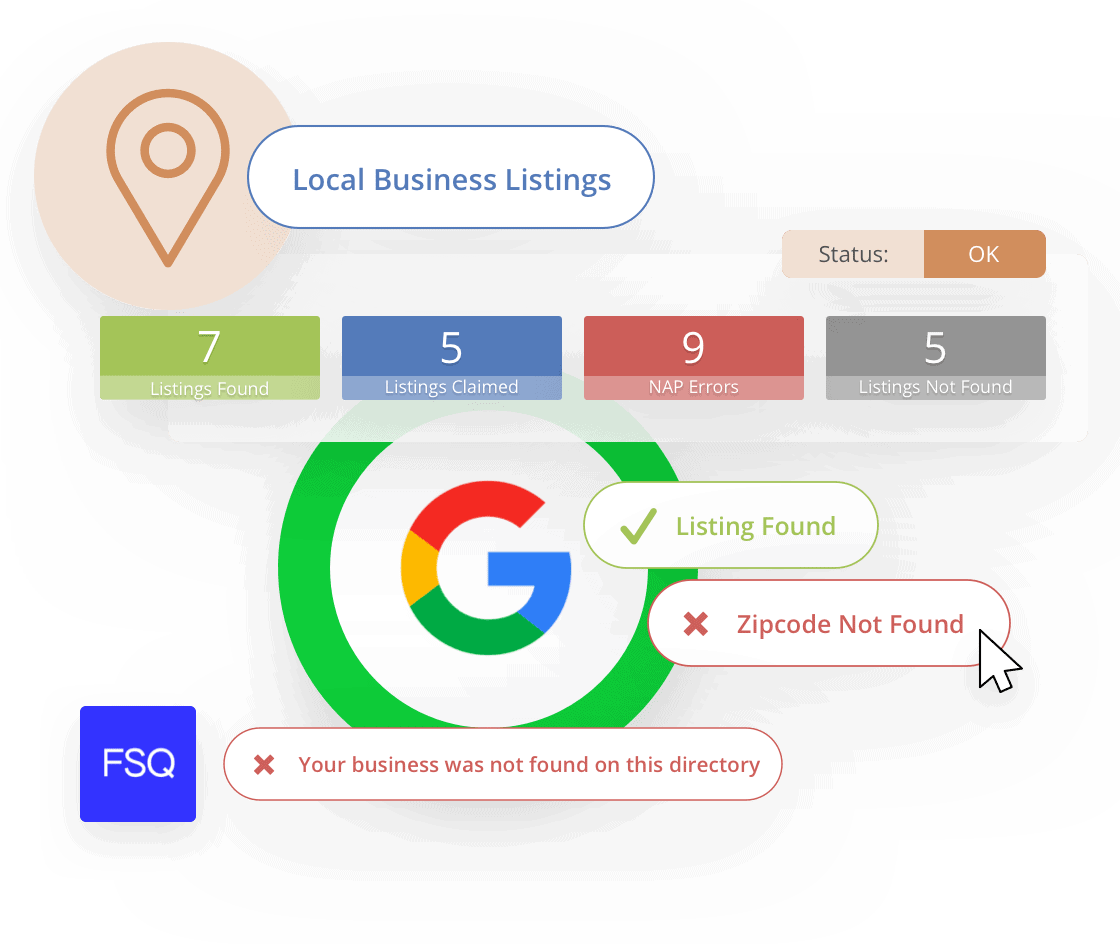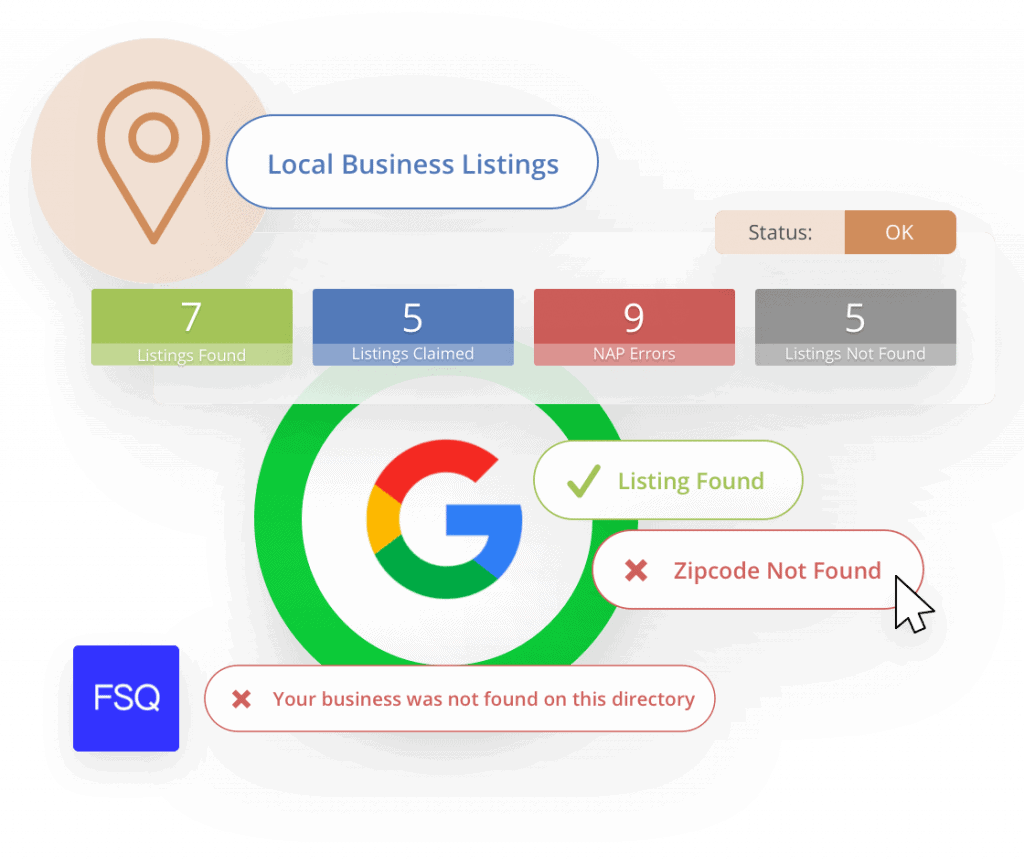 Strategies for improving local SEO are essential for businesses to enhance their online visibility in specific geographical areas. These strategies enable companies to target local customers and drive more website traffic effectively.
Optimise website content: Ensure your website includes relevant keywords, meta tags, and local information such as city names and addresses.
Claim and optimise your Google My Business listing: This helps make your business more visible in Google Maps and local search results.
Generate positive online reviews: Encourage customers to leave reviews on platforms like Google, Yelp, or industry-specific review sites, as they can significantly impact local search rankings.
Build local citations and backlinks: This involves getting your business listed on relevant directories and websites and obtaining backlinks from reputable local sources.
By implementing these strategies, businesses can improve their local SEO rankings and attract more customers from their target locations.
To further enhance your local SEO efforts, it is essential to monitor and analyse your website's performance regularly, track keyword rankings, and stay updated with the latest trends and algorithm changes in search engine optimisation.
Local SEO is a dynamic field that requires continuous effort and adaptation to ensure maximum visibility and success. Stay informed and proactive in your local SEO strategies to stay ahead of the competition.
According to BrightLocal's Local Consumer Review Survey, 86% of consumers read reviews for local businesses before purchasing.
Want to conquer the local SEO game? Aim for those local keywords like a mosquito seeking your ankles on a summer evening.
Targeting local keywords
Conduct keyword research to target local keywords. Find out the terms people in your target area use when searching for things similar to yours. Use tools like Google Keyword Planner or SEMrush to determine the most popular local keywords.
Put these targeted local keywords into your website content. Include them in page titles, headings, meta descriptions, and text. Be mindful not to overuse keywords, as this could create a bad user experience and lead to penalties from search engines.
Build backlinks from local websites, too. This increases your credibility and authority with search engines. Contact local businesses or organisations for guest posting or collaborate on community projects to get backlinks.
Tip: Remember to incorporate location-specific long-tail keywords. These words have lower competition but higher conversion rates. They attract those looking for products or services close to them.
Creating location-specific content
For better local SEO, content tailored to specific locations is essential. Use location-specific words and info to target the desired audience and appear more in local search results. Here's a quick guide to creating this content:
Research. Analyse competitors and identify keywords relevant to the area.
Optimise. Utilise location keywords in meta tags and URLs.
Create. Develop unique content for each location. Write compelling and informative articles.
Remember other vital aspects of creating location-specific content. Ensure all online platforms, such as social media profiles and directories, are consistent.
A great example of this is a London bakery. Struggling to get customers from nearby areas, they added location-specific keywords to their website and blog posts. This led to more visibility in search engine results and more foot traffic. Result? Increased sales!
Creating location-specific content is not only good for local SEO, but it also helps businesses relate to their target audience. By understanding the specific needs of different places, companies can drive more organic traffic to their websites and increase their online presence.
Building local backlinks
Identify local websites that are relevant to your business.
Reach out to their owners or admins and offer valuable content.
Leverage local partnerships for link-building opportunities.
Monitor and maintain links.
Foster ongoing relationships.
Utilise anchor text optimisation.
Encourage user-generated content.
Collaborate with local influencers.
Adjust your approach based on the evolving landscape of local SEO.
These steps and suggestions will improve your website's visibility in search engine results pages.
Tools and resources for local SEO optimisation
Tools and resources for local SEO optimisation play a vital role in enhancing the online visibility of businesses in their respective communities. These tools and resources are designed to improve search engine rankings, drive targeted traffic, and generate more leads and sales. Here are four essential tools and resources that can help businesses optimise their local SEO:
Google My Business: Claim and optimise your Google My Business listing to ensure accurate business information, including address, phone number, and hours of operation. Regularly update your listing with high-quality images and respond to customer reviews to build trust and credibility.
Local keyword research tools: Use tools like Google Keyword Planner and Moz's Keyword Explorer to identify your target location's most relevant and high-volume keywords. Incorporate these keywords into your website content, meta tags, and local business listings.
Online directories and citations: Submit your business information to reputable online directories such as Yelp, Yellow Pages, and TripAdvisor. Ensure consistency in your NAP (Name, Address, Phone Number) across all directories and local citations, as this helps search engines verify your business information.
Online reputation management tools: Monitor and manage your online reputation to maintain a positive image in the digital landscape. Tools like Google Alerts and social media listening tools allow you to track mentions of your brand, respond to customer feedback, and address any negative reviews promptly.
Apart from these tools, it's important to note that local SEO optimisation also involves other factors, such as website design, mobile-friendliness, and user experience. Businesses should create engaging and informative content, optimise website speed, and ensure seamless navigation for desktop and mobile users.
A recent study revealed that 97% of consumers read online reviews for local businesses, with 85% trusting these reviews as much as personal recommendations. This highlights the significance of maintaining a positive online reputation and actively managing customer reviews to attract more customers.
Google My Business: Where your local business listing gets more attention than your ex's social media posts.
Google My Business
Dive into the features of Google My Business!
We've got a table for you:
| | |
| --- | --- |
| Feature | Description |
| Business Profile | Create a profile that shows off your brand. Include photos, videos, and contact info. |
| Reviews and Ratings | Check, respond to, and build trust with customer reviews. |
| Local Listings | Make sure your business shows up in local searches. Have the correct address, phone number, and business hours. |
| Insights | See how customers engage with your listing. Use the data to make decisions. |
| Messaging | Chat directly with customers. Answer questions or give personalised help. |
Plus, you can use post updates, appointment scheduling, and Google Ads campaigns.
Pro Tip: Update your Google My Business profile often with exciting content. And remember to reply to reviews. It'll help your visibility, and customers will be happier.
Local citation websites
Popular local citation websites include:
Yelp (Domain Authority 94, Alexa Rank 119)
Google My Business (Domain Authority 93, Alexa Rank 1)
Facebook (Domain Authority 96, Alexa Rank 3)
Apple Maps (Domain Authority 92, Alexa Rank 45)
However, many niche-specific citation websites also cater to specific industries or locations.
For instance, a small restaurant in London used TripAdvisor, a popular travel and dining review website. This resulted in a considerable increase in bookings from tourists visiting the city.
Local citation websites are powerful tools for improving SEO. By optimising your listing on each platform, you can increase your online visibility, attract more customers, and grow your business. So remember to use these sites in your SEO strategy!
Local SEO tracking and analysis tools

Various tools and resources are available to track and analyse local SEO performance. These tools provide insight into website rankings, local search visibility, and competition analysis. Below is a table of powerful tools used in the industry:
| | |
| --- | --- |
| Tool | Description |
| Google Analytics | Offers data on web traffic, user behaviour, conversions, and keyword performance. |
| Moz Pro | Features like site audits, rank tracking, backlink analysis, and local listing management. |
| SEMrush | Allows keyword research, competitor analysis, site auditing, and content performance tracking. |
| Local Falcon | Focuses on tracking Google Maps rankings for businesses with multiple locations. |
| Whitespark | Optimises Google My Business profiles with citation building and monitoring services. |
Besides these popular tools, there are unique resources, too. For example, BrightLocal's Local Search Results Checker helps determine how your business appears in different locations. Plus, the Schema Markup Generator enables adding structured data to your website to improve search engine results. Pro Tip: Review their updates and new features to get the most out of these tools and resources. Keeping up-to-date will help you stay ahead of the competition.
Common mistakes to avoid in local SEO
Local SEO is a significant part of digital marketing; avoiding common errors can help your local search rankings. Here are 5 points to think of:
Neglecting Google My Business: Claim and improve your business listing on Google My Business to increase visibility and bring in more local customers.
Inaccurate NAP (Name, Address, Phone Number) information: Keeping the same NAP info on all online platforms is essential to make trust and reliability.
Forgetting customer reviews: Ask happy customers to leave positive reviews, as they're crucial for building your online standing and drawing in new customers.
No location-specific keywords: Put location-based keywords into website content to better reach local people searching for related services.
Not optimising for mobile users: Most searches are done on mobile devices. So, make sure your website is mobile-friendly for a comfortable user experience.
Furthermore, checking your local SEO performance with analytics tools can help you determine if there's anything to improve.
Finally, take advantage of the advantages of local SEO. Start using these strategies to enhance your online presence, attract more local customers, and stay ahead of the competition.
Future trends and developments in local SEO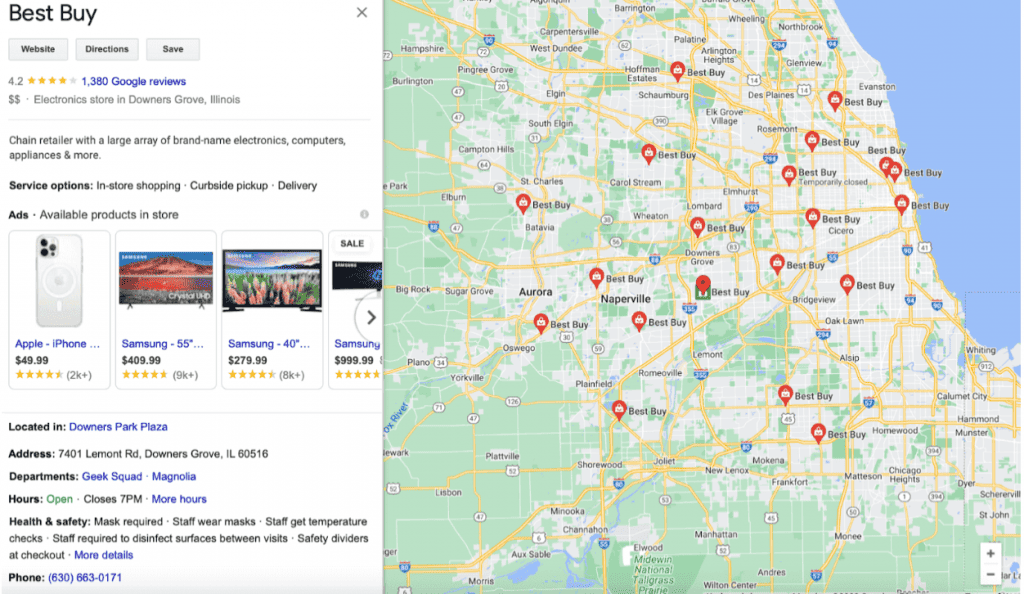 The digital marketing world is ever-evolving. Local SEO is essential for businesses to stay ahead. Here's a look at future trends and developments in local SEO:
Voice Search Optimisation – Optimise website content for spoken searches to reach more people.
Mobile-First Indexing – Make sure your website is mobile-friendly for better search engine rankings.
Hyperlocal Targeting – Aim for location-specific searches to connect with people in the same area.
Online Reputation Management – Manage and monitor customer reviews to maintain a positive online image.
Augmented Reality Integration – See if you can use AR in your local SEO strategies.
Google continuously refines its algorithms, emphasising relevancy and user experience. This means creating content that meets user intent.
Here's a story about local SEO. A bakery in a small town was having trouble with its online presence. Even though their treats were delicious, they weren't attracting customers from other areas.
They used local SEO. They added location-specific keywords to their website and created engaging content about the town's culture. They also asked happy customers to leave reviews.
The bakery appeared at the top of search engine results for relevant searches. This made more people notice the bakery and the footfall and revenue rose.
This tale shows how local SEO can make a big difference for small businesses. It helps them become successful in their local community.
Conclusion: the ongoing importance of local SEO for businesses.
Local SEO is ultra-important for businesses that want to succeed in the digital world. People rely on search engines to find local products or services. To attract customers, you must optimise your website and online presence for local searches.
To do well in local SEO, businesses should utilise specific strategies like creating and optimising a Google My Business listing. Also, use relevant keywords throughout your website. Plus, gather positive customer reviews. This helps with visibility in local search results. You may even appear in the "local pack". The top section of Google's search results page displays local businesses.
Also, ensure your business information is accurate and consistent across all online directories and platforms. This includes your name, address, phone number (NAP), business hours, website URL, and customer testimonials. This lets search engines understand your business better. It also builds trust with potential customers.
Mobile usage is constantly rising. So is local SEO's importance. Mobile users often search 'near me'. You can attract these users to your physical location with a solid local SEO strategy.
Voice search is growing with virtual assistants like Siri and Alexa. Optimise your website with natural language queries. This can increase your chances of appearing in voice search results.
What is Local SEO FAQs
What is local SEO?
Local SEO, short for local search engine optimisation, optimises your website and online presence to improve visibility in local search engine results. It helps businesses target local customers and increase their online presence within a specific geographic area.
Why is local SEO essential?
Local SEO is essential because it helps local businesses connect with potential customers in their area. When people search for products or services near them, the search engine results are usually customised based on their location. By optimising local SEO, businesses have a better chance of appearing in these search results and attracting local customers.
How does local SEO work?
Local SEO involves various strategies to improve the visibility of a business in local search results. This can include optimising website content with local keywords, creating and optimising Google My Business listings, building local citations, obtaining online reviews, and getting backlinks from local websites.
What are the benefits of local SEO?
The benefits of local SEO include increased online visibility in local search results, better targeting of potential customers near your business, improved credibility and trust among local customers, higher website traffic and conversion rates, and increased sales and revenue.
How long does it take to see results from local SEO?
The time it takes to see results from local SEO can vary depending on various factors, such as the competitiveness of your industry, the quality of your local SEO efforts, and the existing online presence of your business. Generally, seeing noticeable improvements in your local search rankings can take a few months.
Should I hire a professional for local SEO?
Hiring a professional for local SEO can be beneficial, especially if you lack the time or expertise to implement effective local SEO strategies. SEO professionals have the knowledge and experience to optimise your online presence and help you achieve better results. However, learning and implementing local SEO techniques is possible with the resources and dedication.