Digital PR vs Traditional PR: Which Is Best For Your Business?
You could have the most innovative, genius, outstanding product on the market—but it wouldn't earn your business a dime if no one knew it existed.
Enter the priceless value of public relations. Getting your business and its services and products in front of the public is the ultimate goal of PR and the way to survive in this ever-changing marketplace.
There are two main avenues in which to achieve this: digital and traditional public relations. 
As a business, it's essential to determine the best type of PR for your company so you can craft an effective strategy around it.
In this blog post, we will compare the difference between digital PR and traditional PR to decide which is best for your business.
Defining Traditional PR
Traditional PR can be defined as activities that create publicity or visibility for a company's product, service, brand name, image, reputation, etc., through the use of mass media—such as television appearances or newspaper articles about your product.
The traditional PR approach is centred on publicity and has been the dominant form of public relations for years. 
It involves cultivating an audience with promotional efforts, building relationships in the media industry, pitching journalists valuable story ideas, and securing coverage from major news outlets.
The focus is typically to get a positive mention somewhere—online or offline.
Modes of traditional PR might include:
Newspapers
Magazines
Television
Live Events
Radio
Traditional PR Pros & Cons
Like all things, there are good and bad sides to going the traditional PR route. It's essential to be aware of both before you dive into this long-time marketing strategy.
Pros
Traditional PR is costly and time-consuming, but that doesn't mean it's not powerful.
Building up the necessary contacts can take a while to get a story covered by major media outlets. Still, once you have them on board, they're likely to write about your company again when something new comes out — as well as continuing to send traffic back from their sites every day. 
Having a trusted face in the media that you can always turn to for coverage is invaluable in the longevity of your business.
Another benefit to traditional PR is that you're not limited to a digital audience. There are many avenues for traditional PR, such as television spots and newspaper ads, that can reach beyond the scope of what's available with online content alone.
While the virtual world is popular, a large percentage of the population isn't online.
Traditional media is useful when you need to promote some product or want more visibility on a particular issue. 
You'll find coverage in regional newspapers and national magazines like Forbes and The New Yorker, which will provide exposure that reaches a much wider audience than social media posts alone ever could.
It also has better longevity since most people won't see an article in those publications for the first time.
Traditional PR is also a great way to get more qualified leads, resulting in converting them into paying customers and allowing you to grow your business quickly. 
Traditional media outlets are still popular with consumers, so it's often easier to discover through this type of coverage than digital channels, especially if your demographic is older.
Cons
While traditional PR can make or break a brand—it can also break the bank.
Traditional PR avenues, like putting an ad out in the newspaper or creating a commercial, are expensive. And the expense becomes greater if you decide to hire a public relations person to manage that side of your business.
The average cost of hiring one press person will range between $40k-$80k per year; most companies don't spend this much money on marketing expenses because public relations are seen as an investment towards future revenue instead of a current revenue generator.
Traditional PR also takes more of your personal capital because you're typically trying to get coverage in publications unrelated to your industry—such as lifestyle magazines or newspapers with limited entertainment sections. 
Plus, there's no guarantee that they'll write about whatever new thing you're putting out even if they agree to talk with you.
The time and effort that goes into building relationships and getting into those traditional PR routes are sometimes too great for busy business owners to take on. 
It can also take time to see results, and you don't have as much control over what happens once the ball rolls.
Defining Digital PR
Digital PR takes the same ideas of traditional PR tactics—exposure, awareness, positive mentions, etc.—and magnifies them over the unlimited scope of the internet. 
No longer limited to local media sources, the internet's reach is global.
Going this route consists of creating profiles for your business across social media channels like Facebook or Twitter, blogging about updates in your company, and forming a relationship with other people online. 
The beauty of this approach is that once the content generates some buzz, traditional outlets will pick up on what you've been doing and start writing articles themselves based on those stories.
Digital PR can range from hiring an SEO company to local online reputation management for your business or emailing influencers with a pitch about your new product. 
It all depends on the size of your budget and what you want out of it. There are limited time, long-term, and monthly plans, which will help determine how much control you'll have over specific tasks like social media posting.
The focus for digital PR is going as viral as possible and building a robust and lasting community of followers online.
Modes of digital PR might include:
Digital Publications
Social Media
Blogs
Video Platforms
Digital PR Pros & Cons
Now that you know the basics of digital PR let's dive into the pros and cons of going down this marketing route.
Pros
Digital PR is an effective way of getting the word out about your company, products, or services. 
It's much more cost-effective and time-efficient than traditional PR because you can get coverage in blogs, articles, social media posts, and videos.
There are some significant benefits that traditional methods don't offer, like cost efficiency, more exposure potential than any other form of advertising combined per dollar spent, creative customisations based on individual needs rather than one standard plan for everyone (which makes them feel better connected), and total location freedom because digital PR can be done from anywhere.
In addition, digital PR is excellent at quickly targeting a specific audience link and is the way to go if you want your company's message to be heard by the right people.
If you're worried about not being able to reach as many customers, think again! 
Digital PR can very easily target people with different interests or demographics because it doesn't discriminate based on location like traditional PR does. 
By taking your marketing efforts online, you can reach people worldwide who might be interested in your business.
The best thing about digital PR is that it's relatively inexpensive, and you can do a lot of the work on your own without having to hire someone else. 
You can run ads on social media for as little as a dollar a day and even drive traffic to your business through contributing as a guest writer on a website, which is free and only costs you your time.
Unlike traditional PR, there's a lot more room to be creative in your marketing strategies when you go online.
And finally, digital PR is much easier to measure thanks to social media and search engine analytics.
Cons
As great as digital PR is, it has its downsides too.
It's not good at creating a long-standing impression as the goal is always to be instant communication about what you're currently doing or launching. When it comes to building relationships, digital PR is a short-term fix.
It's also not good at handling significant crises. If something goes wrong, it's very public (think United Airlines), and your reputation can sink FAST. 
Unlike traditional PR, you also have less control over your online reputation. When something negative happens on social media or blogs, that information can spread like wildfire with the click of a button on a link.
Thankfully as long as you're a reputable business, follow the rules and treat your customers with respect, that shouldn't be an issue.
The final con of digital PR is that it's harder to stand out because the marketplace is global. Even with the most effective marketing strategy, you still have a lot of competition. 
That's why so much of digital PR is focused on being unique and finding your own voice.
How Do You Figure Out Which Approach Is Best For Your Business?
Now that you've learned all the ins and outs of traditional and digital PR, it's time to figure out which route will be best for your business.
Your Target Audience Demographic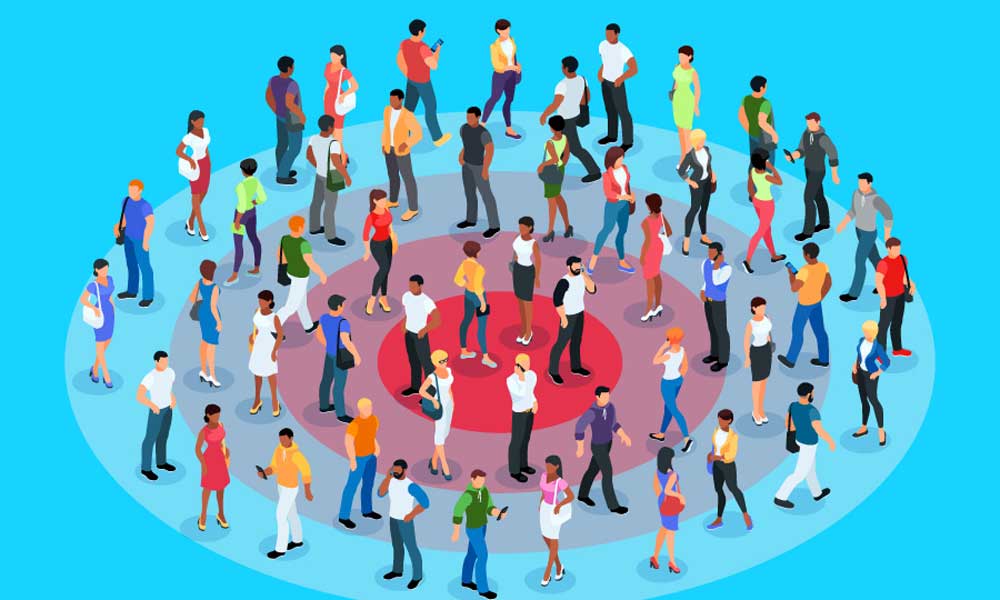 The first thing to consider is your audience. Determine whether your target demographic is located online more than offline (those born after 1980). 
You also want to figure out where they're getting their information from the most.
If your target audience is primarily online, digital PR will be the best route. 
If you're targeting a demographic that's hard to find on social media or blogs with large followings (those born before 1980), traditional PR might be better for you as it allows your business to connect with customers who don't use social media or blogs as their primary resource for information.
Traditional PR also has better name recognition in some markets, which might be necessary to customers.
Your Budget
There's no denying that digital PR is the more affordable option. Traditional PR can be costly, but it's typically worth the investment if you're a well-established company with an established customer base. 
If you're starting, then it might be a good idea to hold off on newspapers and commercials and focus on building your online presence.
The digital PR strategy has been proven to be more affordable than traditional media-based methods. Still, it's also essential to keep in mind that while they are different strategies and require different expertise, one is not necessarily better than the other.
It all comes down to your target audience and how they most likely consume information.
If you live in a rural area and your target audience is less technologically savvy seniors, traditional PR may be the best route for you. 
Suppose your business also has locations outside of North America where internet access can be unreliable or expensive. In that case, digital PR may be more appropriate because it's cheaper to implement and requires less expense.
Your Business Location
Another thing to consider is where your business is located. If you've got a neighbourhood gem lacking a social media following, traditional PR might be more effective for you since it'll allow your business to connect with the community. 
However, if most of your customers are in-and-out shoppers, digital PR is likely better suited for that demographic.
It's important to note that while digital PR is cheaper and easier to implement, it may not have the same power as traditional PR when trying to reach a demographic outside North America or for businesses without a solid social media following.
If you're uncertain of which route would be best for your business, consider how geographically
Remember: You Can Choose Both
Guess what? It's not necessary to make a choice one way or the other.
You can utilise both digital and traditional PR methods in your marketing campaign and see where they're most effective for you. By marrying the two strategies, you can have the best of both worlds.
So don't worry. There's no need to commit to one or the other! You can use digital and traditional PR methods in your marketing campaign, realising they each have their strengths.
Author Bio: Jason started freelancing in SEO back in college, sold his first agency, and now is founder of Zupo, which is an Orange County based SEO consulting agency helping construct powerful long term SEO strategies for our clients. Jason also enjoys multiple cups of tea a day, hiding away on weekends, catching up on reading, and rewatching The Simpsons for the 20th time.