How to Use Social Media Promotions to Grow Your Business
Nowadays, it is impossible to realise a truly successful business without social media marketing.
Yes, most people nowadays are present online and spend there much free time. What is far more critical is that people like to spend their free time online and work and resolve their daily business.
Digitalisation is everywhere. And social media marketing is more about an opportunity rather than challenges.
Do you want to know more about how to promote your business effectively and ensure its growth?
There is nothing complicated about arranging such campaigns and also about doing them effectively.
How Social Media Promotions Can Help You
Social media marketing is an effective tool to increase your productivity and ensure your business's better results. How may this be achieved?
You will find out a bit later. At the moment, I suggest you reviewing all potential benefits this activity may bring you:
1 – Boosted Brand Awareness
Yes, social media promotions may boost the recognition among customers dramatically. This approach is cost-effective and doesn't require much time.
Once it has been organised well, you may relax and screen the process only. That cannot last permanently, of course.
You need to enhance the process when this starts to be necessary. Sometimes you need to invest three-four hours per week only if everything is arranged well.
How this work boosted scheme works? You may ask your employees and partners to share some information about your brand.
As an outcome, many users view this content and get acquainted with your brand. This is only minimal effort and results. Still, the approach can bring far more results when the campaign is organised well.
2 – Increase your traffic
If you neglect using social media marketing, you will limit your target audience to the number of current users only.
So, these are people who already know about your service or have made some proactive effort to find it. Is that good? It is undoubtedly good. But that is not all. The results can be much better.
3 – Better Rankings
To make you visible, potential customers should notice you nearly at once. Businesses use social media promotions to ensure higher rankings in search engine systems and better results, respectively.
So, increasing rankings is highly important here as users will likely be lazy to look through the entire list for a long time.
If you have high rankings, you increase your traffic respectively. Different content can ensure these results.
This can be not only promos but also blogs in your articles, business information, case studies, infographics.
4 – Increase the conversion rates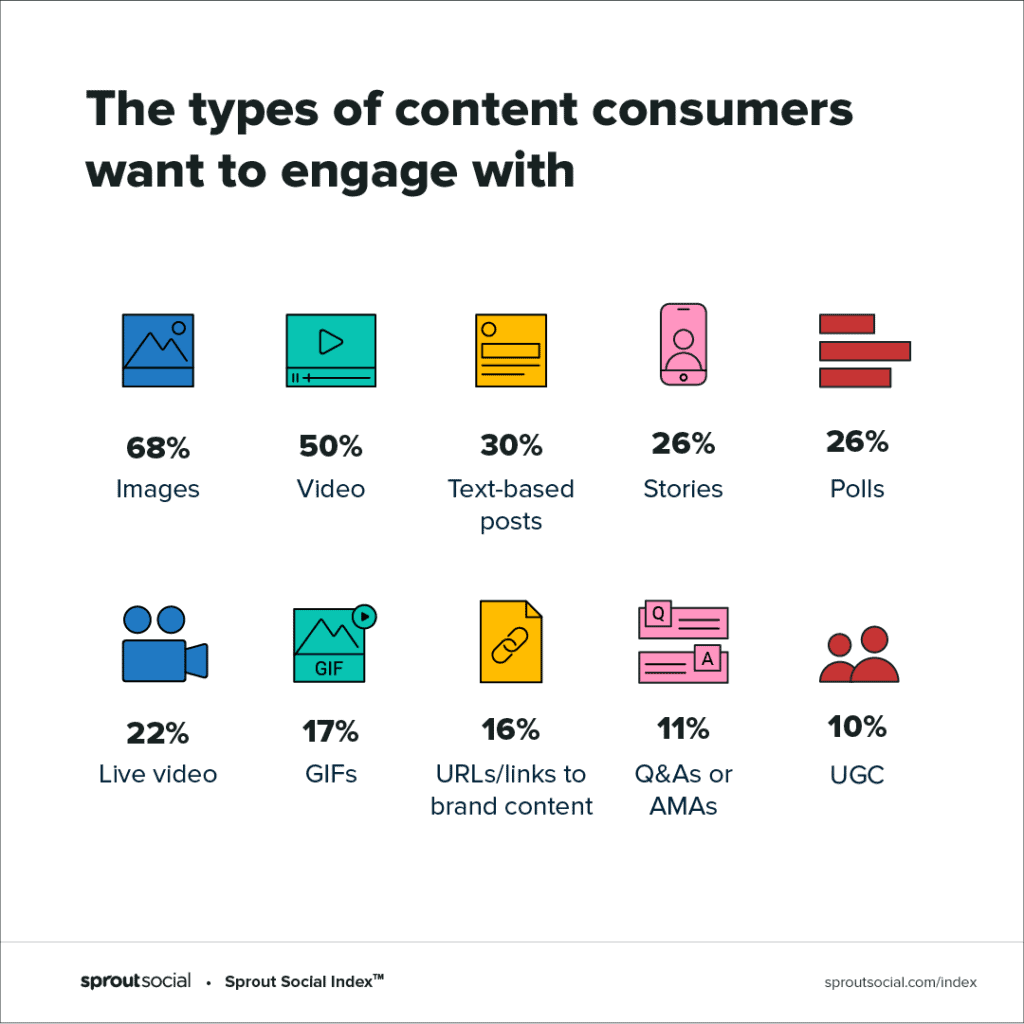 One of the most valuable arguments for using social media for business is that you can dramatically increase your conversion rates.
The more viewers your website or blog has, the more potential leads you can have also.
One of the critical points here is making your content attractive and exciting for the future audience. Sharing your content, commenting on it, or posting some good status updates can bring your extra business benefits.
Social media promotions can create a positive impression about your business and increase your sales significantly.
Your task here is to ensure an excellent impression for current and potential visitors.
5 – Make your customers more satisfied
Social media marketing enables you to hear the customers' voices and get more reliable info about their preferences.
The more you know about such preferences – the better results you can get and making customers more satisfied.
Personalised or at least customised offers are always better than general or automatic responses.
These things are interrelated. The more practical activities you have, the more loyal customers you can get.
Meanwhile, you gain new customers, and you should do this to enable you to present your brand authoritatively.
Take the effort to appear as a reliable partner who cares about its customers and always guarantees good deliveries. These are basic things for a successful campaign.
7 – Cost-effective manner of promotion
Will this approach exhaust your budget? That risk is far away from you. Effective social media promotions may significantly help you in decreasing your budget for business marketing.
You can create any profile for free; the costs for running campaigns are comparatively low.
If you want to increase your audience dramatically, you may need to involve influencers to share or advertise your materials. But, if you find the right person, this may be more than rewarding.
8 – Be more informed on how the market works
If you are present on the social media platform, you have a clearer view of things that your potential customers are looking for, their preferences, and your competitors' actions.
Having this info may help you dramatically with realising your own business goals.
9 – Become a proactive leading company
Most people are present online on social media platforms. So, you can take proactive effort and become a market leader thanks to social marketing.
Of course, you should have quality services or products to offer. Even if you have done everything perfectly, you still need to promote yourself to reach the desired business indicators.
Proactive, cheerful, and effective communication with your followers and customers can ensure true miracles.
Are You Looking for Good Ideas?
It may appear like a comprehensive matter on what are good giveaway ideas? The significant factor here is whether such ideas work.
Here are good and checked suggestions on using social media promotions to market your services or goods effectively.
These basic things can form an overview of how you should act to succeed. But, in any case, the solutions have to be personalised. So, we suggest you these points:
1 – Select the right platforms for your business
It would help if you were selective and don't overload your promotion plan.
Think about your target audience. Who are these people? Think about their age, preferences, education, and other things that may be relevant to you.
For instance, if you offer writing a personal statement to students, Instagram may appear a better place for promoting your service rather than Facebook.
2 – Organise the process
This aspect sounds to be obvious. Still, it is frequently underestimated.
Arrange your plan and divide it into separate parts. Create your calendar and use various apps to remind and organise yourself.
This will ensure your successful social media marketing. Never neglect such things, even if you are an extremely organised person.
3 – Make your campaigns engaging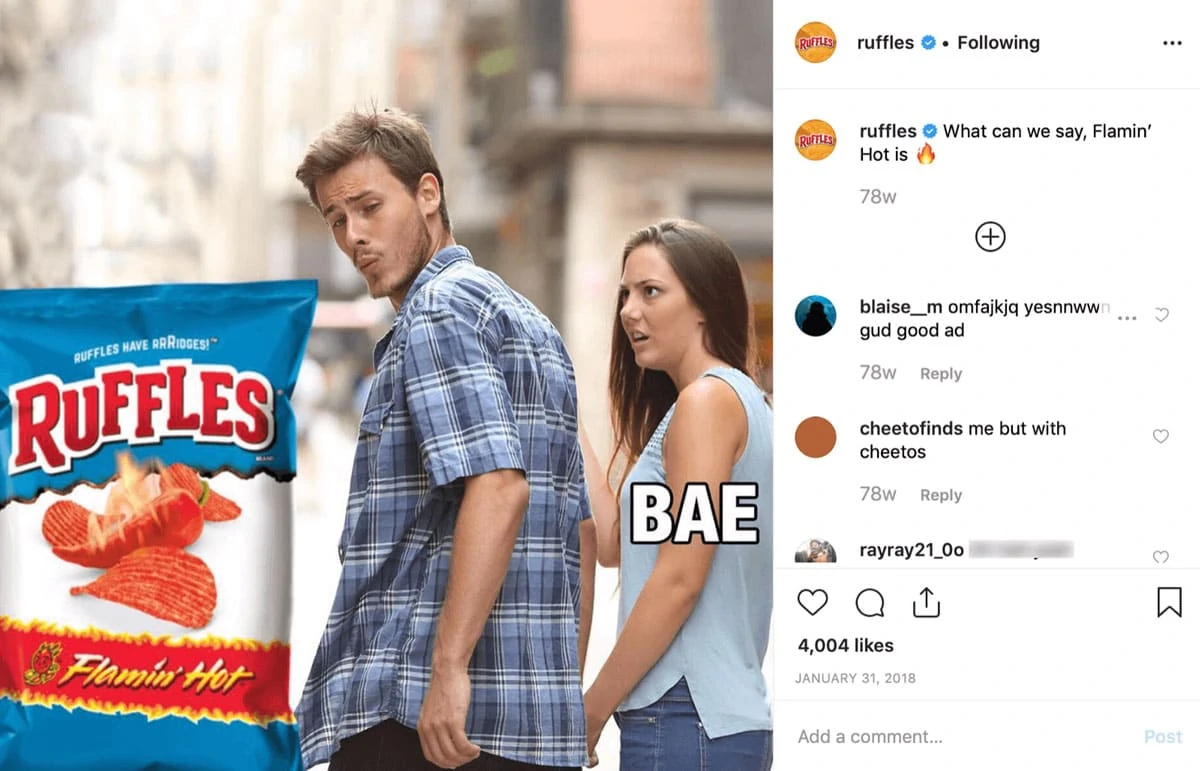 This becomes possible through a couple of essential things. The foremost is the essence of your campaign – what prizes and perks can you offer?
The next thing of the same importance is how you choose to interact with your audience.
Make your content engaging and enjoyable to read. Express each statement politely and cheerfully. Leave some room to intrigue your audience.
Adding exciting photos and video content is also appreciated for this purpose. It would help if you did everything that will potentially attract your possible viewers.
4 – Address all issues quickly
This aspect is related both to the internal organisation of the process and your customer's outer feedback.
If you see within the process that something is not going as you have anticipated, you should amend the strategy at once. Figure out the exact problem you have and address it promptly.
If you have specific feedback from your customers that can inspire you for better actions, amend your plan to get more results.
Yes, it would help if you were wise about that. But, never neglect this opportunity.
5 – Build your community
Orient your potential loyal audience and build a community. This is a place where you can reach the exact results you desire to get. This audience should be proactive, somebody who likes and shares your content.
If you ask people to do these things during a campaign, you can find these people only.
What is a secret in this case? You should always provide value. What may this be?
Think about your audience. This may be a device, trip, free services, and other things your followers can like.
Giveaway and Ways for Promoting It
If you have only an idea and want to present it, you need to develop an approach for ensuring the best possible results in this case.
The first question to ask yourself here is how do you promote a giveaway? Do you like those results you get? If you want to get more, here are helpful suggestions for you.
The easiest way for launching and promoting a giveaway is to make it engaging and well-created. Think about the main goal you want to achieve.
Determine concrete indicators you need to fulfil. For instance, you may want to become among the 3 first links in Google search, or you may want to increase your target audience for 10,000 active followers.
Create the most compelling description of your goods or services. Based on it, develop content that can engage and raise interest.
It should address issues your potential customers face and also be cheerful and easy to read or review.
Use ads for promoting your campaign. If your budget affords to involve influencers, indeed, do this.
Launch campaigns in time, for instance, closer to some holidays. All these things will ensure better results for you.
Find more ideas on how to promote your giveaway.
Instagram May Be a True Miracle for Your Business
Instagram is more about visual content. If you see this as the right place for promoting your activities, make sure you have bright and exciting content.
These may be pictures, engaging short videos. You can mix the description of your services and goods you offer with some things encouraging your potential audience, like quotes and good wishes.
Questions may also work very well. The same business you have determines the way how you promote a contest on Instagram.
Make your strategy tight to your business. That is a guarantee of your success.
About People Who Win
Participating in various contests and giveaways requires time. But, at the same time, energy-saving students prefer to devote their time elsewhere.
Do you want to cover more audiences and encourage many students to apply to your contests? There are tested suggestions for you.
Let's say you are organising a contest or giveaway on Instagram. In this case, try to think about it from your future follower's perspective.
What aspect can worry such a person most of all? Is that worthy of devoting free time? Does anyone win Instagram giveaways?
If you held such a competition for the first time, your strong point here is stating the precise rules of this contest. Please make sure they are concise and clear.
Avoid any overwordiness here. And the most important thing here is promising to fix the process of choosing a winner and sending a prize.
Why is this so important? That builds trust between you and your existing and potential audience.
If you treat such things as competitions responsively, you are likely a reliable partner to cooperate with. If you have promised some gift, the approach is the same. But, here, you may need to fix how you send this gift happily to a satisfied winner. This approach will add credits to your profile.
Even people who were suspicious or simply lazy about applying elsewhere will think about participating for the next time.
If we speak about winners, all your actions have to prove that winning a contest is more than possible, and you are ready to fulfil all listed requirements in full.
Arranging any contest or giveaways is a very promising and fruitful thing. If you have doubts about organising such an event, think about this social media campaign as another opportunity to communicate with your audience and gain positive emotions from that.
To say fairly, organising such events may take much effort. But, it is promising in any case as you involve an extra number of followers and subscribers.
It is hardly possible to imagine business growth in our modern era without acting effectively in social media networks.
Have you already decided what kind of campaign you would like to hold? Have you already chosen your anticipated prize? Imagine yourself as a future follower and arrange some social media promotions to make it beneficial.
Author Bio: Oscar Mitchall is a writer and editor at MeowEssay.com, based in LA. He is always ready to provide students with interesting, high-quality, and inspiring essay writing on any topic.