12 Ways To Do eCommerce Branding For a Business 
As the eCommerce business is expanding rapidly, you might be planning to get into there to make your business much more dynamic and advantageous. 
But what's awful, as a newcomer in the eCommerce world, your journey is not going to be smooth.
You will have to go through a long-term challenging process that you may have guessed already! And this is why you're here. The good news is that at least you've come to the right place.
In this article, you will get to know everything about eCommerce branding through which you can ascend to the modern. 
As you are reading this article right now, so many people are even spending money on branding for their eCommerce business. 
Even though they spend a lot of money, most are not getting the right way to move on. However, we are going to explain the 12 ways to do branding for an eCommerce business. 
So keep reading these ways with 'patience', precisely the thing most people lack to pay for eCommerce branding. Let's start with a clear definition of eCommerce at first. 
What is an eCommerce Brand?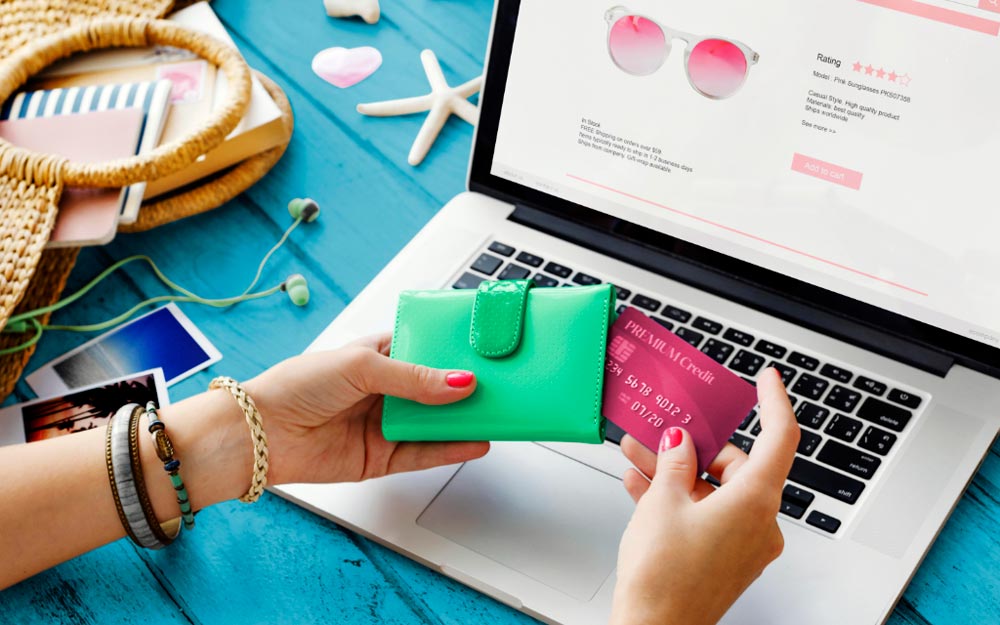 An eCommerce brand is a whole process to make a positive perception of business in the eCommerce world that expresses the commitment to the customers of doing something special so that they would rely on the company and become interested in getting their products or services. 
The Branding process has to be specially designed for eCommerce platforms. 
Initially, the process starts with creating a name, logo, and slogan. Some have a misconception about branding by considering only these three are the elements of branding. 
Online eCommerce branding means building the brand online a lot, including expressing the potential, values and endeavour to do something different.  
Why is Branding Important for eCommerce Business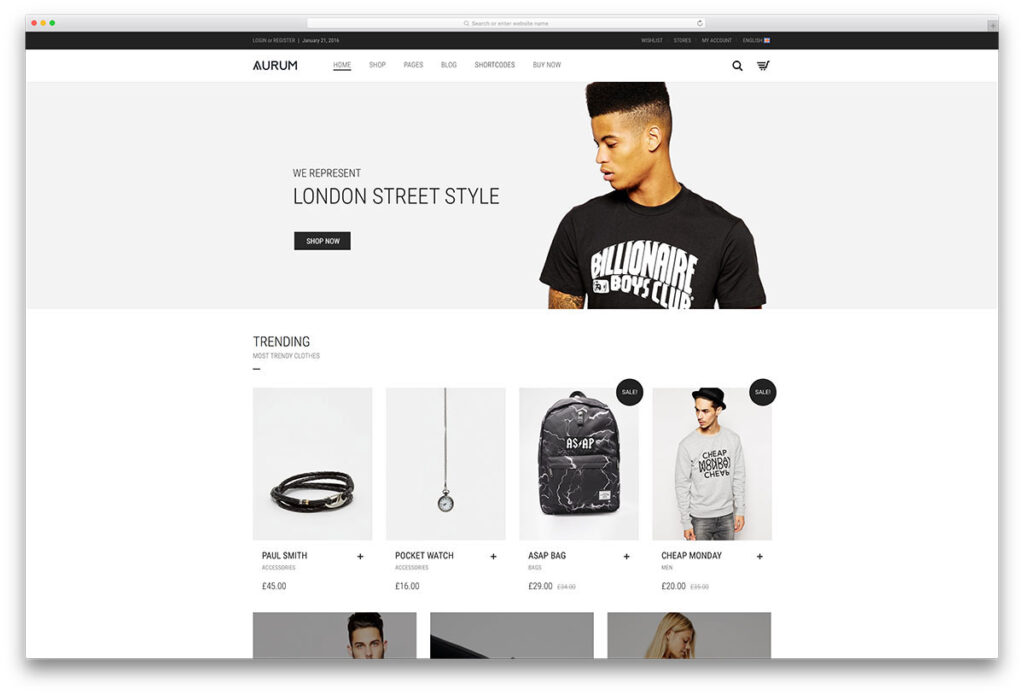 Before we get into the ways to do eCommerce branding, we want to make you understand in short why branding is essential for the eCommerce business. It will help you further to understand easily about eCommerce brands.
There would be no example easier than Apple! Yes, the largest ios smartphone brand in the world. 
You probably have already noticed how people loved to get themselves into the rat race to purchase the iPhone 11 & 12 series, amid the entire pace of the covid-19 pandemic situation. 
Despite having nothing new and extraordinary features, people spent their hard-won money to buy these phones without thinking twice.
On the other hand, many android companies are offering much more new things at reasonable prices. But still, Apple has their new sales record amid a very disastrous pandemic situation. 
This is the power of the brand and is why branding is so important!
How to Build an Ecommerce Brand
Now let us start to explain the 12 ways through which you will be able to build an eCommerce brand successfully. 
Though all the branding process is challenging, it can be done easily if you follow these 12 steps or eCommerce branding strategies.
Create A Brand Logo & Name
First of all, you need to get started with a brand logo and name. So you are required to create a good looking logo and name that express your potential and values to your target audience. 
This first thing will determine the success or failure of the branding mission. Creating a perfect logo and name can make the rest of the challenge manageable. 
When you hear the name of Pizza Hut, KFC, TATA, Microsoft, Apple, or these influential brand names, what can you see instantly? Ask yourself. 
Their logos come into your imagination, which drains all of your confusion. Because you know these companies are truly reliable, they won't breach any single of their terms and confusion.  
So you are supposed to create a brand logo and name that can make them unforgettable. To do this perfectly, you need to keep the following four things in mind carefully: 
Create a fresh, unique brand name and logo which has to be undisputed
The logo needs to mean something precious 
Text of your logo and names need to be eye-catchy
The product or service that you provide should be reflected by the name and logo
Create A Brand Slogan
Creating a brand slogan lets you strategically say something about your company. With a clear or even sometimes diplomatic tone, you can approach your behaviour with a simple slogan.  
For example, Subway says 'Eat Fresh', Apple says 'Think different. On the other hand, Google applied a diplomatic tone, `Don't be Evil'.
There are many brands like Walmart, KFC, Red Bull that got their popularity by the slogan.   
So all you need to do is create a memorable slogan and carries a significant meaning that supports your commitment to your customers. To do this, follow these things: 
It has to be clear and concise
Choose an informal tone; even it can be funny 
Your slogan has to be memorable
It needs to be appealing and fascinating to the target audience
Establish your Visual Content
Here comes one of the most significant and challenging parts: establishing your visual content. You need to present your company objectives like the products and services that you should match to the tone of your slogan. 
Once you meet this task successfully, the rest of things will become very smooth. So try to pay the closest attention to this section. 
So prepare hard to capture high-quality product photography and post-production design. 
There are many reputed photo editing companies like Clipping Path Studio. You can quickly get all the services like photo retouching, background removal, clipping path/deep etching, and shadow effecting. If you are running an apparel business, you will get the ghost mannequin service too.
Keep one thing in your mind carefully, presenting high-quality product images is the precondition to ride on successful eCommerce branding. 
Your products should look so realistic that the customers can feel the products as they cannot touch them physically from eCommerce sites. 
So if you can manage this step successfully, your eCommerce brand-building mission will be on the perfect track.   
Create an App for an eCommerce store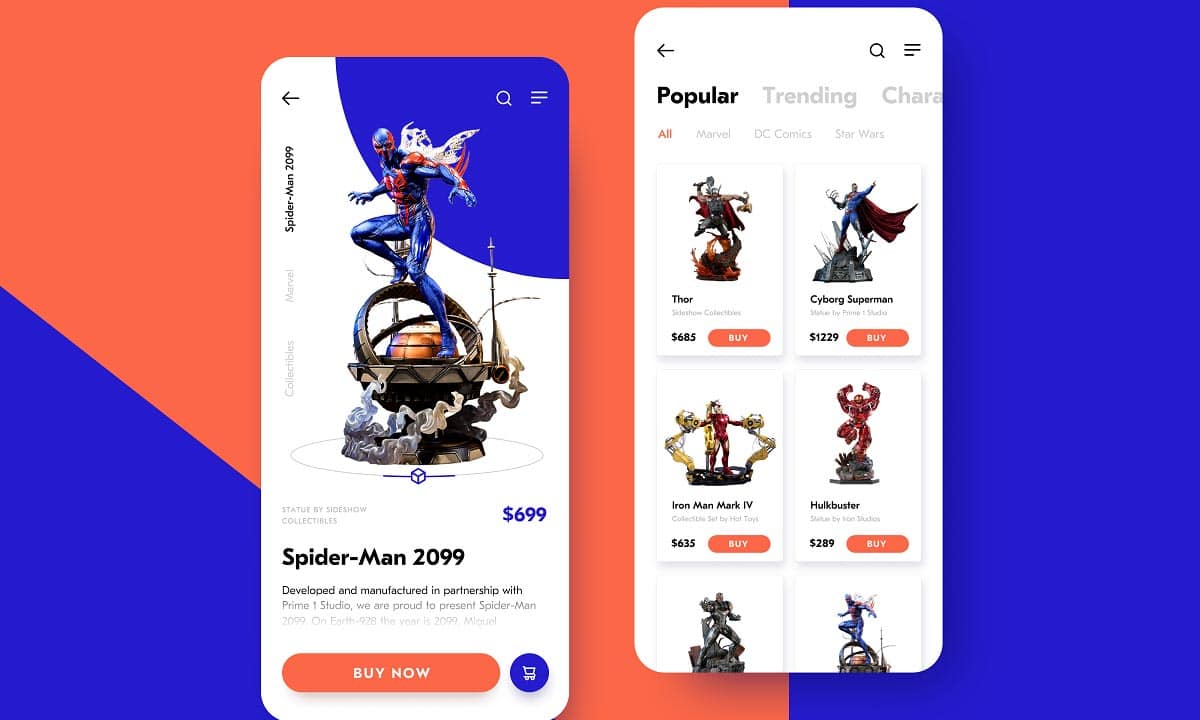 Around the world, people are now spending time enormously on their smartphones. This is a great idea to reach them, and the best way to do that is by creating an application for your eCommerce store. 
So you should design an easy and user-friendly mobile app with a smartphone-optimised website. 
This will help to build a relationship with our customers without any via which is so important. 
Creating an app also reflects your sincerity and upbeat approach that you are doing hard work to develop your business, and you are conscious about the customer services.      
Outline The Key Benefits Of Your Brand
Outlining the key benefits of your brand is the best way to explore why you are different from your competitors. 
Before this, you will have to do one more thing; you must be working to do something extraordinary and exceptional as you are craving to brand your eCommerce site. So that you can outline and promote those critical benefits to our customers.     
So, keep telling them the key benefits that no one is doing. It does help build a brand at the initial stage and is one of the best brand-building strategies.
Identify Your Brand's Target Audience & focus exclusively on them
Identifying your audience is another challenging but mandatory step for eCommerce branding. It would be best if you worked hard to reach your targeted audience. Otherwise, your efforts won't be successful. 
By targeting the audience of your business, you can keep the focus on them, which helps for eCommerce branding. 
By targeting your audience, you should try to know the following things which can be so helpful for branding your business.  
Try to understand their choice and preferences 
Try to estimate their affordability 
What type of advertisement do they like and let them get into buying mood  
Using Social Media Platforms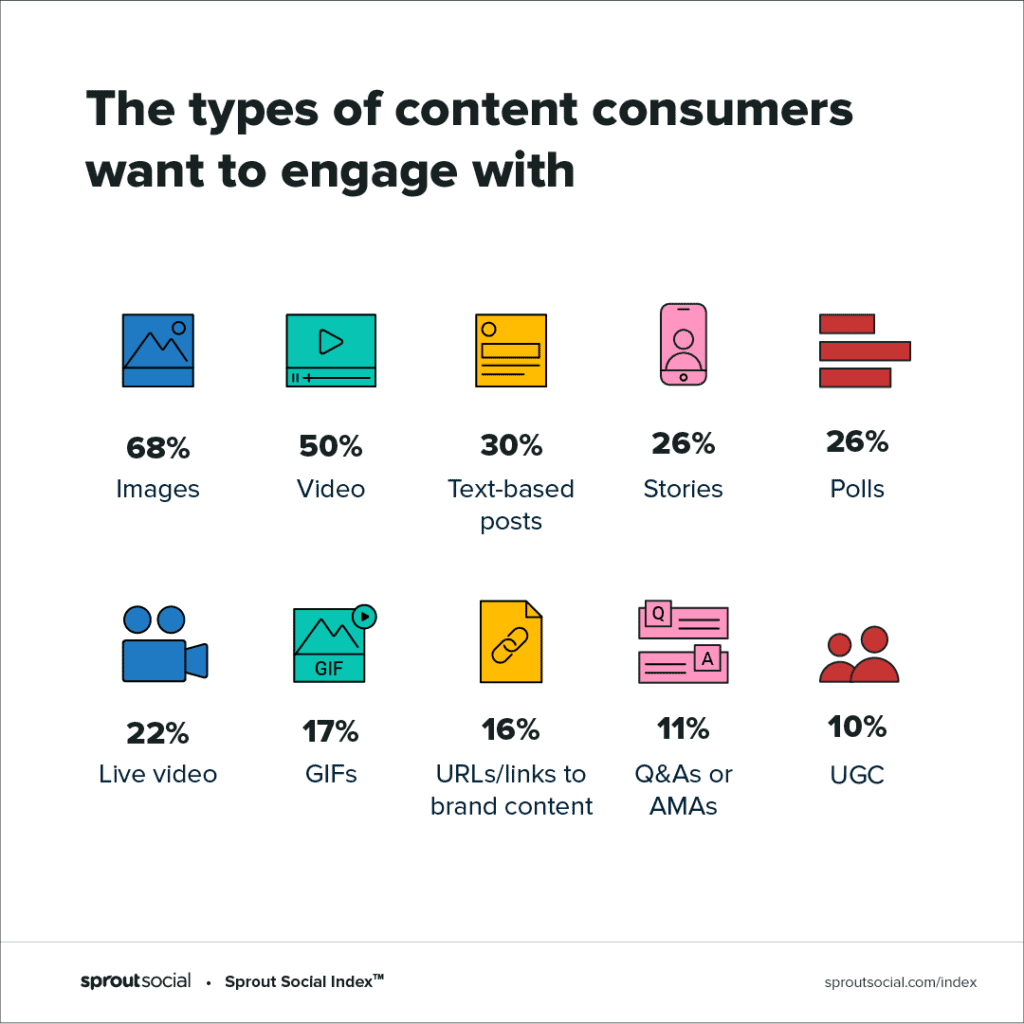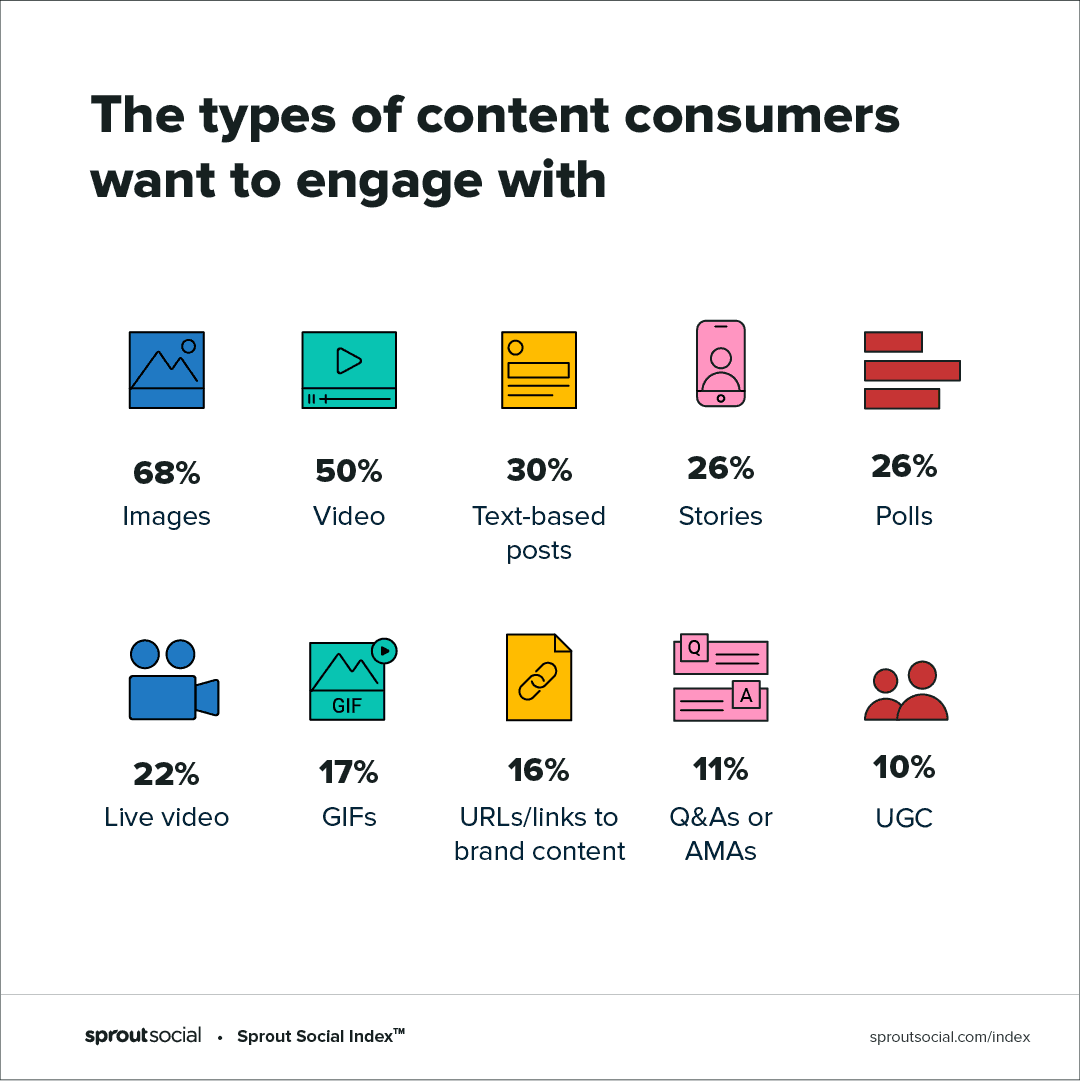 Now Social media is one of the most effective platforms where you can do eCommerce branding. Because marketers can quickly reach their customers through social media, you can use all the social media platforms for eCommerce branding. 
Facebook, Twitter, LinkedIn, Quora, or even YouTube channels are now vastly used for eCommerce branding.
By using all these social media, you can brand your company. These social media platforms also offer their digital marketing schemes. 
By now, you should at least try them as you are dreaming of an eCommerce brand. Here are some things that you should keep while using social media for branding: 
Always try to use eye-catchy and interesting caption
Mention your promotions
Post the objective or product photo
Tag your targeted customers if possible 
Try to avoid using too many links   
If you post any video, then try to keep its length 2 min.
Reinforce Authenticity 
Now we are talking about the most sensitive and crucial part of eCommerce branding. Take it seriously that authenticity and honesty is the main component of branding a company. 
At any cost, you will have to earn and reinforce the authenticity of your company. To do this, straightly expose the terms & conditions and stay loyal with every point stated.
Some basic things must be included in the terms & conditions so that your customers can be guaranteed of not being cheated by purchasing your product. 
So all of your policies are supposed to be clean and transparent. The things you must include in the terms & conditions are given below:
Payment method
Warranty/ Guarantee of the product 
Product return policy
Order cancellation policy
Except these, there are many things to include in the terms & conditions, which depends on what type of business or enterprise you run. 
So pay the greatest attention to this sensitive part so seriously. Otherwise, it will never be possible to create an eCommerce brand. 
Enhance Email Marketing 
In the age of modern technology, you should take full advantage of it. Many surveys say email marketing impacts are more apparently proved than any other way of digital marketing. 
It is happening because there is a vast number of customers and consumers who take email seriously. 
You can quickly tell your customers what different things you are doing and provide for them. You are supposed to inform them about the promotion campaign and discount offers by Email marketing. 
But to do this, there are so many reasons why you need to be careful. Otherwise, this strategy can be even disastrous for eCommerce branding. 
So follow these things to get the highest benefit of email marketing:
You should write up an email perfectly. Try to avoid all miss-spelling and grammatical errors. That can make a reverse impact.
The tone should be respectful, semi-formal, and jolly.
Your subject line and introduction have to be captivating & appealing. 
Try holiday-themed text at the subject heading.
Wishing your customers a happy birthday  
Keep following these things and grow up the email list to enhance email marketing. 
Improving Customer Service
Customer service is simply the signature of branding. You can't even think of eCommerce branding without improving the customer experience. 
Customers love to rely on brands because of the complete confidence of after-sale service. Not only that, they always remain so sure about getting any service at any time. 
So if you want to brand your company for the eCommerce market, there is no alternative to improving customer service. This is the last and most challenging issue that you will have to face for online branding.      
Don't worry; customer services aren't shaped up overnight. It is a developing process. So you will have to develop your customer service by heart and soul.  
By Sharing The Story Of Your Company
You might be thinking about why it has come to this list? We included this because of the brand-building strategy! 
By sharing your company's story, you will be able to get mentally attached to the customers and have the chance to do soft marketing of your company. 
This provides a soft hint to your customers that your business is growing and you are now just a little far away from becoming a leading brand.      
By Refining Your Marketing Strategies
Lastly, there is an easy piece of advice for you to refine your eCommerce marketing strategies. 
You always have to evaluate your running marketing strategies. Necessarily it would help if you kept refining the market approach by the demand of reality. 
You may have to shift your marketing strategies too!
Final words
In the end, we suggest you take all these tips seriously. We have said at the beginning that the most precious thing that you need for eCommerce branding is to be patient. 
If you can follow the steps with patience, you will successfully create an eCommerce brand. So keep trying to give your best effort.
Author Bio: Jacob Wyatt is the head of the Content Marketing Department at Clipping Path Studio, one of the best platforms providing photo editing solutions 24/7. He specialises in writing and marketing. He manages multiple tasks like fine-tuning content, optimizing content suitable for social media, eCommerce, photography, team management, and so on at a time given that he is the head of the department. Follow him on Twitter.