Vintage Logo Design Inspiration & Examples of Retro Logos
"Out with the old, in with the new." That's how the saying goes.
But what if these words aren't true? What if old is the real gold?
Those flapper dresses and beehive hairstyles never lost their charm, do they?
Modern marketing trends have indicated that retro logo designs are gaining popularity in the recent era.
These logos use nostalgic art deco to symbolise a time gone by.
With the right design tools and guidance, you can also create a retro-styled or vintage logo design for your business that creates a nostalgic effect for your targeted audience.
If you are looking for vintage design guide, you have come to the right spot.
To quench your thirst for vintage logos, we have gathered a few tips that might give you vintage logo design inspiration.
You might have come across modern logo design tips before, let's look at the flip side with the vintage logo tips now.
Design Elements to Consider Before Creating Your Logo
Colour
When selecting colours for your vintage logo design, it's essential to choose ones that will still give your logo a vintage feel.
Traditional colours associated with such designs are often natural tones, such as brown, beige, olive green, or even pale blue.
These colours often look faded just to give the overall logo a past look.
The trick is to use vintage colours, yet fit the identity of your brand.
Graphics
Decades ago, designers used to create geometrical art using a variety of simple shapes, from triangles to hexagons.
The vintage designs are mostly based on simple sketchy symbols.
On top of this, vintage logos are touched up with intricate patterns or textures to add up the layers.
Symbolising your own business in this way can give it a vintage feel.
Font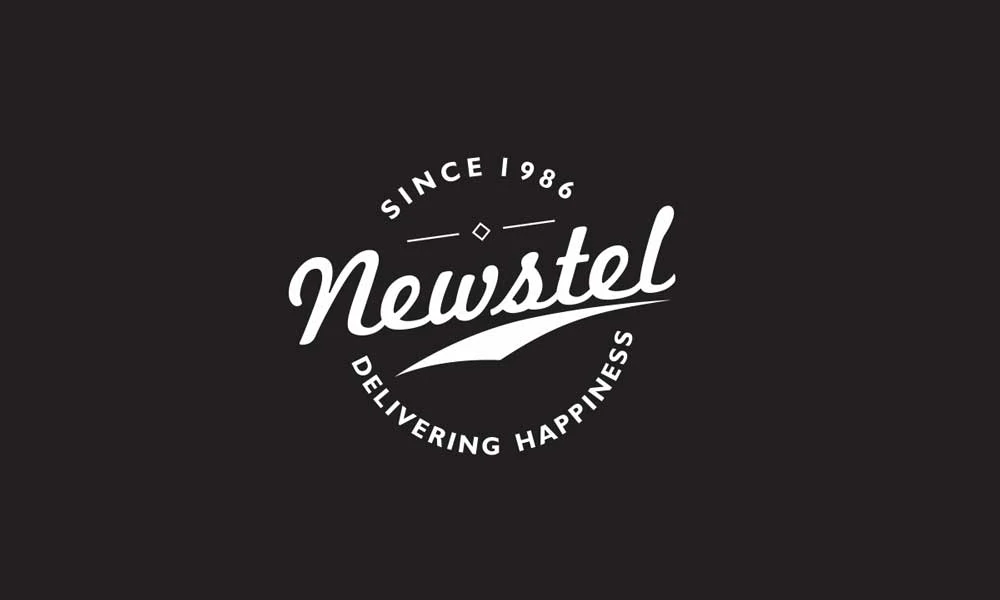 The font is one of the most important aspects of any design.
You can find many different font styles, from retro script to monoline, vintage wedding font to pixel typeface, to give your design a vintage feel.
Often retro logos will use a combination of block and slanted lettering to create a nostalgic impact.
Occasionally, vintage lettering echoes popular historical businesses such as saloons and bars.
Noise Effects and Animations
Modern technology has allowed businesses to make their logos multi-dimensional with sound effects and animations.
Using effects that embody the era that your design represents can make your logo design more dynamic and vigorous.
It's also another way to take a retro look and transform it into one that's modern.
Elements Associated with Retro Design
Hand Drawn Sketches
Hand-made art is always adored, be it scarves or pottery; retro logos are no exception.
Hand-drawn designs are perhaps one of the classic examples of retro logos.
This often involves including highly detailed, hand-sketched imagery that can fit well into the vintage aesthetics.
These styles give the design an authentic look and provide you with an opportunity for you to exhibit your artistic talent.
You can also search for more hand-drawn inspirations on the internet and get amazed by the artistic feel.
Scout Badges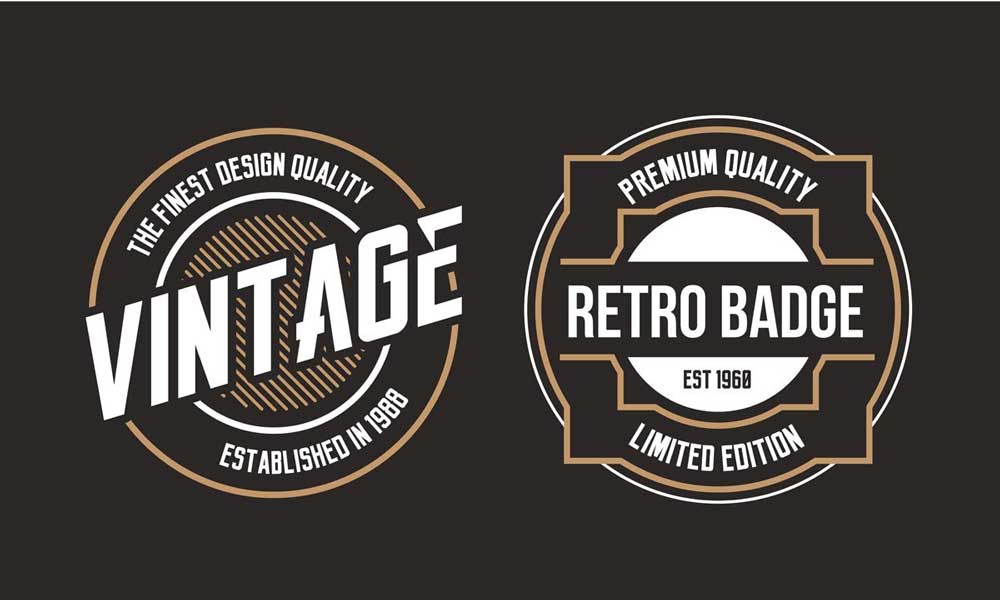 If you are not artistically inclined, making your logo look like a traditional scout badge can also have an impact.
Although the most common shape is circles, you can have fun with a variety of geometric designs like hexagons and diamonds.
If you want to keep your logo compact, this retro style is the right pick, as it won't need much space.
These logos are simple, attractive, and artistic in their own way.
Floral Backgrounds
Sometimes, vintage designs may seem more masculine because they're often used by companies associated with tools, cars, and nature.
This does not mean that if you sell feminine products, you should drop the idea of having a vintage design.
Using bright floral patterns in your logo can give it a feminine edge, catchy look, fun detailing, and retro-like persona.
Classic Textures
Patterns and textures are also often associated with retro designs.
One of the most common examples is making your logo look like a stamp.
Other than this, giving your logo a brushed look or even making it look like denim can be creative ways of adding a unique touch to your design.
Polaroid Photos
If you are not into the floral look, but you still want to use faded imagery in the background of your logo, you can always use a blurred polaroid.
This is a great way to keep the colours of your logo monotone so that it is not too busy or bright.
It also has more of a modern feel, while still dating back to an earlier era, particularly the early 2000s.
Space Age Iconography
Have you seen the movie The Incredibles?
In the end credits, the animators used a retro art style that is reminiscent of the 1950s.
The blockish, simple Industrial imagery is effective because it is easy to create, but it is bold.
Using the same sort of geometrical Avant Garde imagery can echo in your own logo.
It emulates classic comic book examples that can give your logo a vintage feel as well.
Different Retro Styles To Consider
Since vintage logos are differentiated from other logotypes based on visuals, getting the visual style right is essential.
Here are a few of the main retro styles that you can choose for your logo.
With the right balance between vintage elements and modernism, you can come up with a logo that looks vintage, instead of outdated.
Victoriana
Inspired by the Victorian period that spanned around 60 years, Victoriana style offers a wide assortment of decorative styles.
In the present-day era, designers can use circus style fonts, heavily textual designs, or military objects like uniforms or medals to portray Victoriana-styled vintage logo.
This chalkboard design created by Dana Tanamachi is an excellent mix of Victoriana and modern style.
Steampunk and Retrofuturism
Having roots from Victoriana style, the steampunk design style mostly portrays the 19th-century industrialism mingled with post-apocalyptic cultural references.
This style refers to the fictional work dated as far back as the 19th century.
It gives a bizarre and unique twist to the overall style.
You can create a steampunk-inspired design by using cogs, rich colours, and metallic textures.
Retro Futurism, similarly, portrays how people in the past saw the not-so-distant future.
Do you remember The Jetsons cartoon?
It was a fictional cartoon series based on a utopian future.
It portrayed the imagination and fantasies related to floating cities and personal robots.
In retro-futurism style, these imaginations are used as art pieces.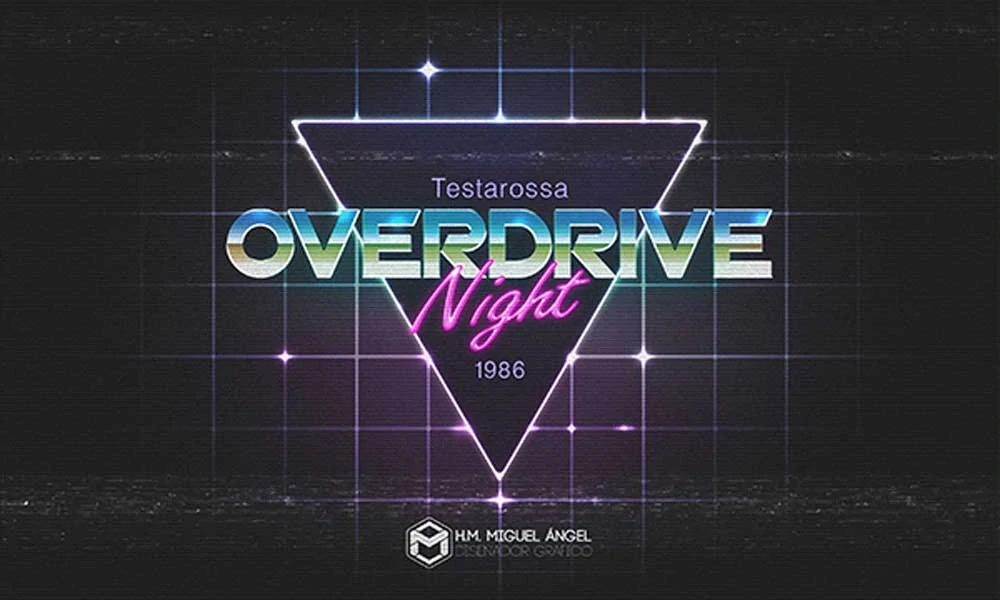 Letterpress
One of the oldest printing techniques known to humankind, letterpress style has an engraved colour effect.
Thanks to the scratchy effect, the designs get a hand-drawn look, which makes these designs a perfect collection in the armoury of vintage style logos.
These days, artists have been using digitised letterpress effects to mimic the look on the computer digitally without having a specialised printer.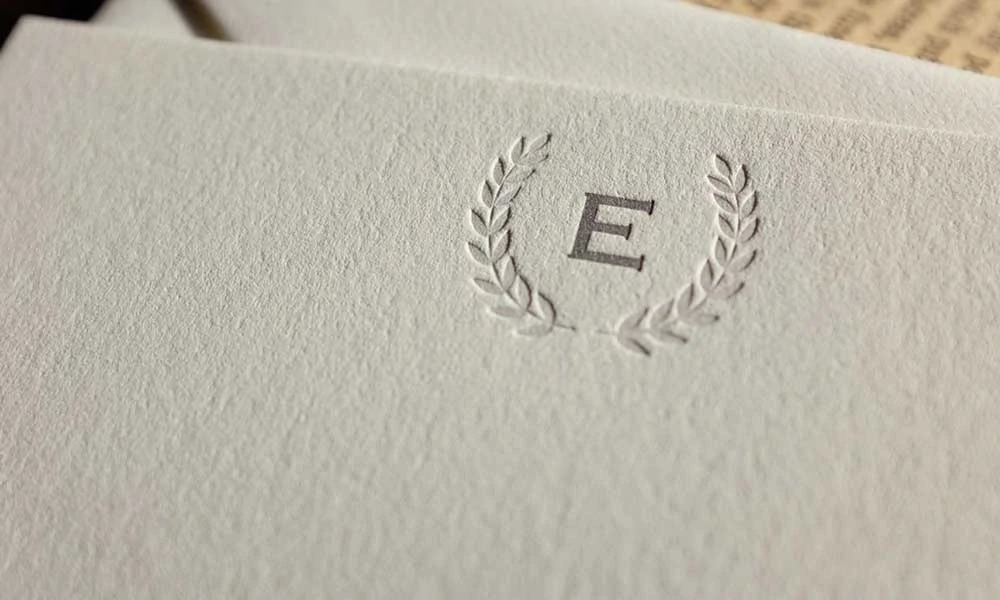 Baroque
Centred upon details and ornaments, this 17th and 18th-century style comprises of exaggerated and detailed decorative elements such as shells and plants.
You can seep your design out into this design by using ornate fonts and French orders.
Gothic
Popular in the medieval period, the Gothic design style encompasses decorative and architectural styles.
At present, the Gothic style portrays the dark, natural atmosphere of the buildings in the Gothic era.
You can give your design a Gothic look by using an old calligraphic font.
How to Put It All Together?
Using a program such as Adobe Illustrator allows you to create your retro logo design without having to hire a designer.
Deciding on your design elements can make the process easier.
It is all about researching the identity you are trying to reflect and embodying this in your logo design.
Decide on A Plan
Before putting the figurative pen to paper, you need to decide on what sort of brand you are trying to represent.
This is the point where you pick out your colours, graphics, and fonts.
It is vital that your design choices still fit with your visual brand identity, even if you are going for a retro look.
At the end of the day, you are still trying to appeal to a specific target group.
During your planning stage, you should even consider sketching your logo design plan.
This will help you with your dimensions when you want to make it digital.
Vintage and Retro Logos may not be for every Brand
Your retro logo is supposed to be fun.
When potential customers look at your design, it must grab their attention so that they remember it long after seeing it.
Part of its effectiveness is the nostalgia it creates.
Whether your image is more 50s Diner or Wild West, it should make customers long for a time gone by without compromising your company's place in a modern era.
With all types of design, it takes a lot of trial and error.
Try to research different styles and examples as much as you can.
It might even take a few sketches before you find the one that is perfect for your business.
Once you step into the vintage side of the graphics industry, you will be blown away by how artistic things can be.
Are you ready to turn the past into the new future?
Vintage Logo Design: Yay or Nay for Your Business?
You might not appreciate the term, but we could say that the best marketing is emotional blackmail.
To get your customers to buy your product, you need to trigger some emotions, and one of the most popular choices for companies all over the world is nostalgia.
In the past decade, more and more businesses are opting for vintage logo design in the hopes that they will evoke some money-spending urges in people, but is this effective?
What are some of the benefits and dangers of utilising a vintage logo design nowadays? Let's take a look.
Why vintage?
Before we delve into the actual benefits and potential problems with nostalgic marketing, let's discuss the very concept of using nostalgia.
Why is that such a potent emotion that it can inspire people to spend their hard-earned cash?
How does it work?
Nostalgia ties a specific object, smell, sound or something else to an old memory and immediately invokes all of the feelings we had at that point, mashing them into a compelling sensation.
Most marketing companies try to capture this emotion by finding something that seems specific to a particular period.
The funny thing about nostalgia, however, is that it is not constricted only by what you have experienced.
You can also be nostalgic about something you never actually got to see.
Robin Marantz Henig from Psychology Today notes that:
"The music that was popular in your youth seems to be the music you recall most vividly – and most nostalgically – for the rest of your life. However, so is the music that was popular in your parents' youth. In other words, you are nostalgic for music that was being played before you were born – nostalgic for a time you did not even live through."
So, nostalgia brings back memories of the "good ol' days" regardless of whether you have experienced them.
It sounds a bit weird, but it works, and most experienced marketers know this all too well.
The Power of Nostalgia
OK, we understand the concept of nostalgia and what it usually entails, but why is it so powerful?
Where does it draw its strength from?
Well, the secret lies in the fact that most of our good memories from the past are idealised representations of real events.
If we could return to those moments, we would probably be surprised by how different they are in our mind.
In his 1992 paper, Alan R. Hirsch states:
If one defines nostalgia as a yearning for an idealised past, the bittersweet nature of it becomes more evident. One can never return to this past, it never indeed existed. Moreover, the present reality, no matter how good, can never be as good as an ideal – which nostalgia has created. Thus the saying "you cannot go home again."
All right, all of this sounds a bit depressing, but let's look at some ways this psychological trick can help (or hurt) your business.
How can a vintage logo design benefit your brand?
1 – Making a Connection
One of the first and most obvious benefits of using nostalgia in your branding is making a connection with your customers.
Now and then, you should remind your returning customers why they love your products and utilise nostalgia to show them that they have already made a good choice in the past.
In 2013, Microsoft released a blatantly nostalgic and suggestive marketing video where they introduced the new Internet Explorer by looking back at the '90s.
The video shows various things from the '90s humorously and interestingly and manages to include in the compilation their often ridiculed, simplistic and outdated internet explorer with its famous, old-school logo design.
The most critical part was their slogan "You grew up, so did we."
Interestingly, as you can see below the actual video, there is a link towards a page called "Browser You Loved to Hate."
This is an excellent example of how even some bad memories can become good through a nostalgic filter.
What can your business learn from this?
It does not matter whether your company or a product was loved or hated in the past.
A vintage logo design will show your customers that you have already made a connection at some point and that is all that matters.
2 – Time-Saving Option
Vintage design can also be a great way to save time and resources in your marketing campaign.
The fact that consumers recognise your old logo means that they already know what your company has to offer and don't need to be re-educated.
Overall, it saves you time and money and works mainly on the strength of your product.
Coca-Cola, for example, does not need to tell their customers anything about their products because they assume that everyone already knows.
At the end of the 19th century, they created the famous logo design written in cursive and have remained faithful to it for many years.
Now and then, the company offers limited edition, nostalgic retro bottles with the vintage logo that became famous in the '50s and '60s named "red disc" that features a bottle and the company's name.
This works great not only for the nostalgic reasons but also because some believe that Coca-Cola tastes better from a glass bottle.
The company does not want to disprove those rumours.
What can your company learn from that?
Sure, Coca-Cola is a huge company, it can now do any advertising, and it will be effective as long as people hear about it.
However, even smaller companies can use previous experience and remind people of their presence with a simple logo change.
3 – Following the Trends
All this being said, one of the reasons why companies choose a vintage logo design nowadays is that it is popular.
Vintage design is all the rage right now, and if you are not following that trend, you could be missing out on some significant exposure.
It seems like some of the best logo designs are the ones that try to capture that vintage look.
Take Kodak, for example; a famous company founded back in 1888.
Back in the days, the company's name was synonymous with photography, and their red and yellow logo was hugely recognisable.
Of course, a lot has changed in photography in these past few decades and the digital cameras they were so famous for ceased to be profitable.
They changed their business after near bankruptcy in 2012 and opted for a new direction that now even includes cryptocurrencies.
In 2016, the company decided to rebrand and use their legacy to attract new customers.
They recreated their vintage logo design from the 1970s and brought back their famous colour scheme.
Again, what can you take from this?
Choosing a retro style does not mean that you are not looking into the future.
The fact remains that the vintage style is somewhat popular right now and your company could benefit from this logo redesign.
Of course, you should try not to be too pretentious or sleazy in your design, or it might backfire.
4 – At All Cost
Of course, you do not have to follow the trends at all cost and risk losing the established brand you already have just because it is popular.
Take Instagram, for example.
Quite recently, they changed their famous logo depicting an old-school camera with the word "Insta" on it and turned it into a simple, purple design more appropriate for the modern understanding of a camera.
In a way, they went against the popular nostalgic trend, and it paid off.
Print Mag notes:
Instagram's continued success and the generally positive reception its redesign received suggests that not all brands benefit from, or require, an active link to their past.
What can you take from this?
Always be critical.
Analyze your own company and think whether it is a good idea to go retro or not on your logo design.
You have to think about your target audience and their perception. Ask yourself – is it me?
Problems with Young Brands
We have already mentioned the benefits of choosing a retro logo, but are there also some drawbacks? Of course, there are.
What happens when you do not have an older logo option to revert to?
What if you own a young company that doesn't have a rich history behind it but still wants to follow the vintage logo design trends?
Well, this is a dangerous path for any business.
You have to know the difference between making a homage to another period and carelessly pretending you are something you are not.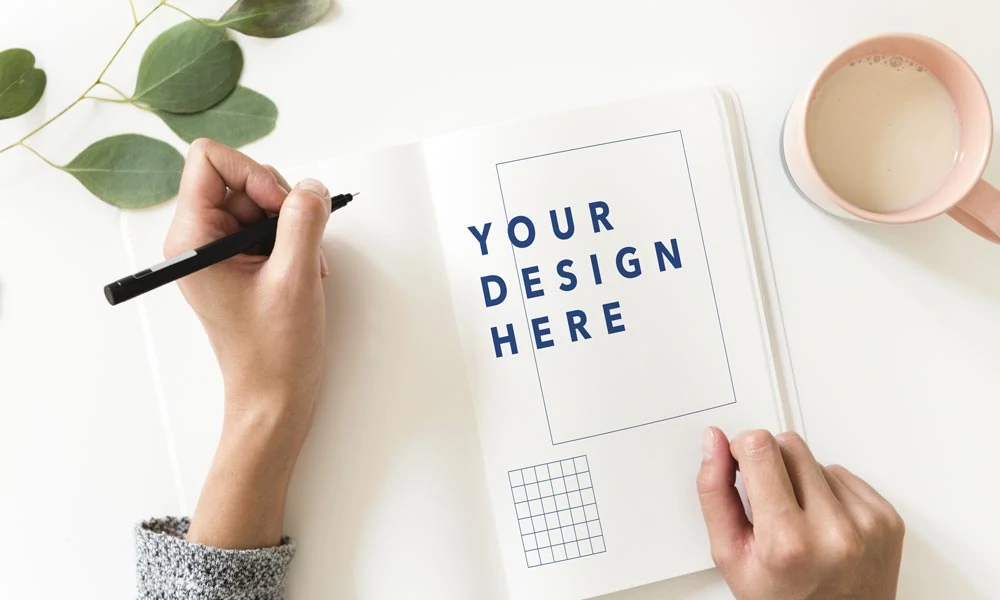 In the end, let's summarise everything so far.
There is no doubt that nostalgia has a powerful effect on the potential consumers, but you have to know how to use it.
One of the most critical aspects of creating a vintage logo design is that it allows you to connect with your old consumers and reminds them why they chose you in the first place.
Besides that, if they recognise the logo, the consumers probably already know a lot about it, so you do not need to spend some extra time and effort to present your products to them.
If nothing else, vintage design is worth following only because it is popular right now and might help you get in on the action.
That being said, there is no need to follow the trends at all cost.
Think about your company, your branding and your products.
Will they look good in a retro fashion?
Not only that, but do you also have the right to reminisce about the good old days?
Were you around at the time?
If you do not have the answers to these questions, perhaps it is best not to risk it and follow your own path.