11 Crucial eCommerce Branding Strategies You Should Implement
Branding is a technique for building a name and image for your business. It's the connection that links you to your customers. It recognises your brand while letting it thrive and grow in new environments.
Effective eCommerce branding strategies enable you to connect deeply with your customers, increasing overall sales and enhancing customer loyalty. It also helps ensure consistent messaging with accurate results on all platforms.
Branding acts as a guarantee to your customers that you'll deliver on your eCommerce business's claims. Efficient branding creates sales and additional revenue for your business. You'll make money depending on how you design your marketing strategies and distribute them to your customers.
It's an excellent opportunity to tell your customers and prospects who you are and what your brand stands for. To ensure a good branding strategy, know your target audience, be consistent, offer value, and create a solid unique value proposition. This article describes eleven crucial eCommerce branding strategies you should implement.
Web design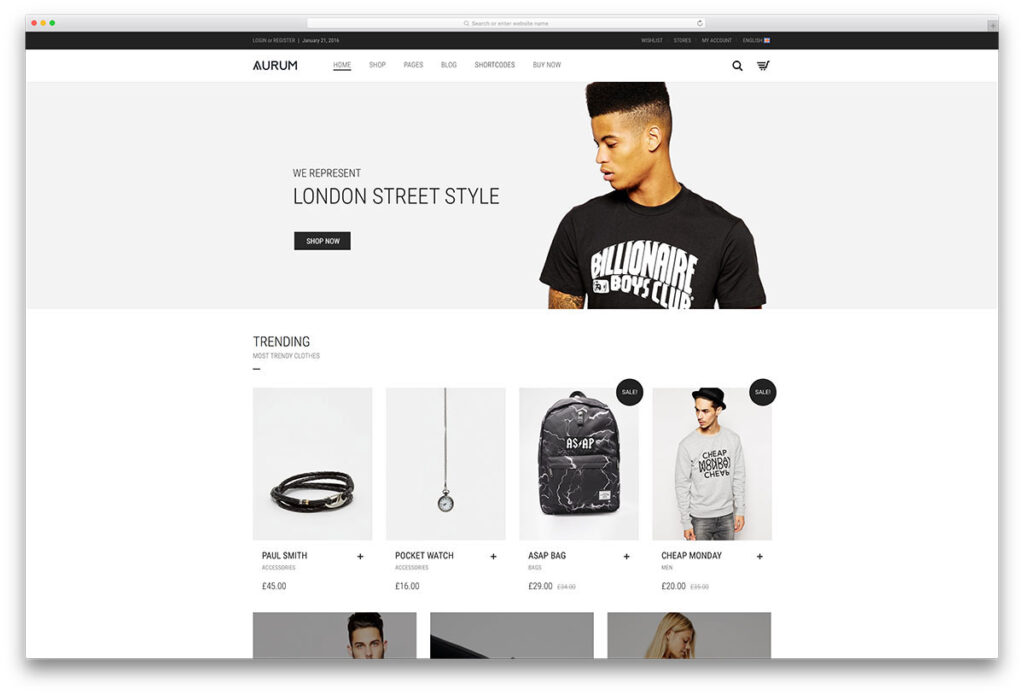 Successful branding can get you clients and help you keep them. Web design is an excellent way to build a brand appropriate for your audience. Colours are crucial for your website design because they evoke people's subconscious and their emotions. If you're looking to create interest and excitement when customers and prospects see your brand, discover the colours to help you achieve that.
Note that different cultures have varying interpretations of the same colours. So, if you're serving an international market, only use universally favourable colours where possible. Considering the emotions you want to evoke in your audience whenever they come across your brand, finding a web design can help you do that. Web design consistency is vital if you want your customers to remember your brand.
Ensure every website page uses the same formatting, colours, personality, emotions, and graphics. Users should see uniformity throughout your site. Consider hiring web design professionals like Bizango to help you design a clean and beautiful website that shows you're at the top of your industry while letting you win new customers.
Brand packaging
Before your customers see or experience your products, branding is the first impression of your business. Brand packaging represents your brand's identity, making it a crucial touchpoint for building a connection with your customers and an essential eCommerce experience extension. Branded packaging is an efficient way of differentiating your offering in the highly populated digital space.
Investing in unique packaging creates a significant advantage for helping your brand stand out while wowing the customers. Adequate branded packaging can help enhance your digital marketing strategy, create a memorable experience for your customers, and help with brand identity. When creating branded packaging, think of your brand's story, including values, personality, and the mission behind the brand and how you can incorporate it into your packaging. You can add your brand colour, logo, and other elements.
Website personalisation
Website personalisation involves customising your website's overall experience for every visitor. It depends on data gathered from previous site interactions and demographics relating to your target audience, including their location, browser language, online behaviour, and devices used.
Personalised websites result in higher conversion rates and deliver an improved ROI. They help businesses understand their customers well and tailor their messaging. Personalised CTAs are a branding feature to enhance user interaction, encourage them to spend more time on your site, and empower you to convert these users into loyal clients efficiently.
You can use website personalisation for content recommendations, contextual messaging, product recommendations, and predictive navigation. Tailor-made CTAs can adapt depending on whether users visit the site for the first time. Additionally, you can modify them based on a user's time zone, location, and browser language.

Storytelling is an excellent brand-building element that helps you emotionally connect with your audience. When crafting a story for your brand, consider your business's beginnings and tell it as honestly as possible. If your brand is already established, think of how it has evolved from the start to where it is today. Before sharing your brand's story, mould it to ensure it's consumable.
Write down your story with all honesty and share it with your audience. When telling your brand story, be consistent by telling it the same way every time. It's crucial to tell your audience why you're in business. Tell them that your product or service can solve a problem they have. Prove to them that your product or service is better than the competitors.
Know your customers
Your business and branding aspects revolve around your customers. So your branding should appeal to them because they're the basis of an effective eCommerce branding technique. Using Google Analytics, your competition and survey can guide you to know your customers, including their age group, where they reside, their interests, gender, job title, education, language, relationship, and more.
This information can help you anticipate their wants to establish clear brand messaging they resonate with. Reaching them on the correct platforms and with a suitable logo and web design can help ensure an effective branding strategy.
Find your unique value proposition
Knowing your brand's value proposition makes your brand stand out from the competition. It forms your branding strategy's basis in the future. A clear and concise unique value proposition (UVP) can help you ensure you're positioned for success. Your UVP should reinforce your brand's spirit, summarise your brand's differentiators, and guide your marketing, strategy-building, and branding efforts. It should also spell why customers should purchase from you, not your competitors.
While your UVP should entail the unique benefits your brand offers customers while differentiating you from the competition, it isn't a tagline, slogan, or strategy to position your business in the market. It aims to ensure that it is differentiated, compelling, sustainable, and credible over time.
Your brand's value proposition should comprehensively explain the particular benefits customers anticipate from products or services, your ideal customer's identity, the problems your products or services solve or the situations they improve, and why the customers should work with your brand.
Create relevant, informative content
Most customers and prospects search for information about a product or service they're interested in. Content marketing effectively creates a strong relationship with your customers. Effectively implementing this strategy can increase visibility and improve brand awareness. Creating relevant, valuable content adds value to your brand, making it easy to get noticed by your audience.
Content marketing allows you to use content to improve your branding strategy and enhance recognition, loyalty, and business value. To enhance branding with your content, create informative, valuable content that can help you reach a wider audience. You can improve visibility and brand awareness using content bundles, guest blogging, and interactive content.
Use email branding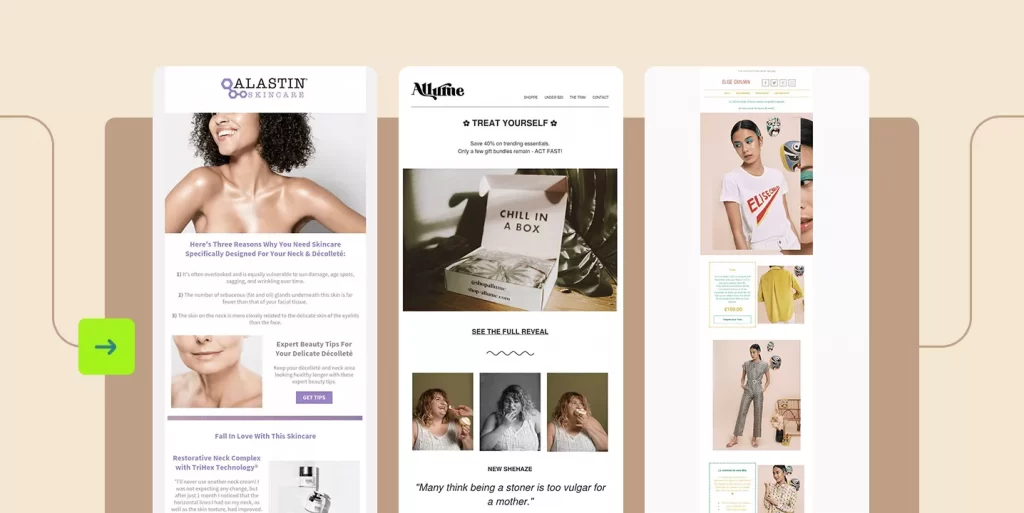 Email marketing is an effective tool for increasing brand awareness while boosting recognition. Email branding involves linking the brand plus its symbols with your business's email campaigns, including logo, mailing address, colours, fonts, signature, and images, to ensure a recognisable brand, enhancing its awareness and value.
Branded emails show professionalism, creating a great first impression. Since these emails are easily identifiable, they improve brand trust. Email branding boosts the reliability and security of your brand and your contacts' loyalty.
A clear and visible logo in every email you send promotes your brand, adding to specific campaign initiatives or product promotions. Uniformity, corporate identity, and personalisation elements contribute to your brand's awareness growth via email marketing. Leverage email branding techniques to grow your brand.
Display feedback clearly
Focusing on what your clients say concerning your e-Commerce business, products, and service is a powerful brand-building technique. This is precisely why customer feedback shouldn't be overlooked on your website pages and beyond.
The reviews past clients leave can affect the purchasing decisions of other customers. Replying to your customers' comments can also be great for your brand. Handle negative reviews diligently by offering to get to the bottom of the affected customers' concerns.
Social media presence concerns how visible, and active your brand is on social media. An active social media presence helps you nurture engagement with your loyal audience. It involves posting regularly, understanding your audiences' needs, and being proactive to build trust, grow your following, and increase engagement.
To boost your brand's social media presence, choose suitable platforms for your business, develop an objective-oriented social media strategy, and create a memorable visual identity.
You should also set a unique tone of voice that speaks to your brand and be proactive with community management. Consider building a consistent posting timetable and harnessing social SEO principles to boost your organic search. Set KPIs to track and measure your social media strategy's success and use the results to increase your social media presence.
Ensure consistency
Interacting with your customers via consistent aesthetics and brand voice is a significant step toward allowing consumers to know your eCommerce business. Once they know you, they'll identify with your brand and its purpose. Branding consistency makes your business feel dependable while increasing its recognition. This builds consumer trust, increasing conversions, sales, and revenue.
Endnote
Branding is a powerful way for online businesses to increase brand awareness, recognition, trust, and sales and enhance brand identity. Consider implementing these eCommerce branding strategies in your plan to boost growth.