Strategic Branding: Guide to Brand Strategy
What is strategic branding? As a business owner, you may be wondering what all the fuss is about. 
However, if you have just started a new business venture, or trying to revamp an old one, it is vital that you understand strategic branding. 
Before you can figure out everything, you need to put a clear strategy regarding branding strategy. 
Once you understand the concept behind the whole game, it will better equip you to make decisions that will yield the results you want for your company.
Strategic branding is a method to make your brand more recognisable, appear professional and convey your message directly to your core audience in a clear and focused manner. 
There are many theories on building brand awareness, but these theories are more or less useless because there are no concrete rules to follow when making these concepts a part of your marketing campaigns. 
Therefore, the key to strategic branding is to consider your clients, their needs, problems, and goals and then think of ways to address these issues in the best and most effective way. 
It would be best if you had a strategy to ensure that your efforts are not going to waste.
How does strategic branding apply to small businesses? 
In general, most successful small businesses have great brands. This is because they can build strong reputations in their respective industries. 
The key here is being able to distinguish yourself from your competition. 
When you do this, you give your customers reasons to choose your brand over your competition.
Strategic branding design is the process of coming up with brand identities by first building your personality and positioning on the customer's mind. 
You do this by identifying your unique selling proposition (USP), identifying your industry partners, identifying your target market, building brand awareness and defining your brand values. 
You then need to come up with a catchy graphic motif or logo. These are the leading brand elements.
Once you have established your brand vision, building a reliable and effective branding system becomes more manageable. 
The branding system should be anchored on your ideal brand concept and should include all the steps you have taken so far. 
It should also be comprised of all the promotional measures that you have taken so far. 
The brand identity system should then complement a comprehensive website that incorporates both visual and corporate identities.
The website is a powerful marketing message medium because it allows you to impact potential customers and gives you a chance to engage your business owners directly. 
One of the primary purposes of the website is to build trust between you and your business owners. 
For this reason, the design of the website needs to be done carefully and creatively. 
In addition to the website design, another factor that can significantly affect your branding strategy is the copywriting techniques that you intend to use for the site.
While the traditional forms of advertising such as radio, television and print advertisements still have their advantages, they have many disadvantages. 
Online marketing has, therefore become more prominent in the last few years. 
For this reason, social media has become a vital tool for business owners who want to get wider exposure for their brand name or product. 
Social media allows you to connect directly with your audience and provides an easy platform for you to interact with your customers. 
A strong social media presence is one of the most effective strategies that a company can take to strategic branding.
A professional branding designer can help you develop a strong brand identity. 
A good branding designer will provide you with a compelling marketing message, effective graphic design and attractive design elements. 
A branding designer has the expertise to understand your goals, objectives, target market and potentials of a specific business. 
If you want to improve your business identity, choose a reputable branding agency company today.
How a Strategic Branding Agency Can Help You Promote Your Business Online
Strategic branding agencies can help your business or brand to achieve the level of success you want. 
They work with the top clients to design and launch an image that appeals to the masses. 
Brands need to work hard to differentiate themselves from the competition. 
A social media campaign can help you do this, but only if it is planned well. 
Top clients have a lot to gain by working with a professional branding agency because they will get more exposure online. 
Branding agencies can increase the visibility of your brand on the internet and create high-quality customer relationships.
A professional branding partner will work with your creative team to design a unique marketing strategy for your brand and draw attention to it. 
If you are a clothing manufacturer, you might choose to partner with a branding firm that works with sports teams such as the Golden State Warriors, L.A. Lakers or San Francisco Giants. 
This firm would likely focus on promoting your brand during popular sporting events. 
A popular way of promoting a product is to create a unique logo for your brand and then use it on marketing materials, websites, and advertisements. 
The strategic branding agency you hire will work with your creative team to create the best graphics, artwork, and logos specific to your identity.
You can also build marketing strategies around an Instagram account. This platform has millions of users who post pictures daily. 
Social networks are a great place to interact with your customers and create new connections. 
A strategic branding agency can help you promote your account on Instagram and help you brand the account with images related to your products or services. 
Using an Instagram account to promote your brand can draw more customers to your website or Instagram page.
Brand identity is critical for any business.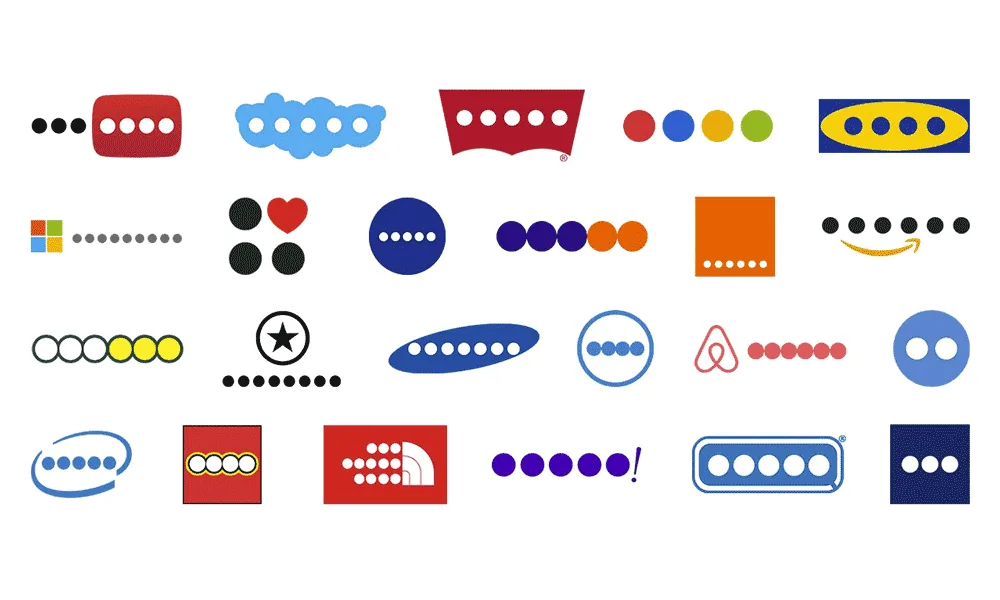 Without a strong brand identity, consumers will not buy your products. 
Therefore, it is critical that you work with a professional branding agency to create a robust logo design. 
A good logo design will help consumers recognise your brand identity. You want to create a logo design that looks professional, but is still fun and exciting for your target market to remember and identify with. 
Once you have a brand identity established, you can start working on marketing strategies.
A great way to brand your product and services is to develop a visually appealing identity through an attractive logo design. 
Your graphic design firm can help you create an effective logo design that will help you brand your product. They will work closely with you to determine what type of logo you need to have. 
You want your visual identity to appeal to your target market. 
A successful marketing strategy combines colour, fonts, and graphics that make your brand and logo stand out from your competitors.
Colour and font placement are essential when creating a visual identity for your brand. 
Your graphic design firm can help you make sure that your colours are appropriate for your brand and that your font is easy to read. 
Branding your products and services using a rugged brand identity design also helps consumers remember you and your company.
Social media has taken the world by storm, and social networks such as Instagram have become an excellent way for people to communicate with their friends and family. 
The Instagram platform is one of the top in terms of daily active users. Businesses need to join Instagram and use it to promote their products and services. 
The strategic branding agency you work with will ensure that your brand identity design is appropriately integrated into the Instagram account. 
They will also work on other social networks, ensuring that you gain brand recognition through your online marketing efforts.
In today's society, visual images are more important than ever. 
Social media has allowed us to connect with our friends and families across the globe. 
Businesses need to join the digital age by promoting themselves through Instagram, Facebook, and other social networks. 
A professional team from a branding agency will ensure that your brand identity is incorporated into this powerful platform and helps you to target potential customers.
The Benefits of Strategic Branding Management
Strategic branding refers to a wide range of activities to make the brand more identifiable and relevant for a particular target audience. 
Strategic branding management involves gathering, analysing, and giving information concerning strategic plans for specific purposes such as corporate strategy, marketing strategy, institutional strategy, public policy strategy, cultural strategy, and governmental strategy. 
Additionally, strategic branding also involves identifying potential threats, risks, opportunities, and other factors that need to be considered. 
This brand is developed through an interactive process involving:
The creative team.
The marketing team.
The finance team.
The sales and service teams.
The research department.
Other key personnel.
Creating a strategic branding management plan involves many interrelated activities. 
These activities include defining and creating a brand image, choosing a brand style, developing and promoting a brand promise, building and sustaining a positive brand image, communicating key messages, identifying and creating a vision, improving the quality of customer experience, improving the customer's awareness, offering value-added services and products, and many more. 
Many activities focus on financial aspects such as establishing and maintaining a financial brand, improving cash management, financial messaging, and financial goals and objectives. 
These activities form the foundation of a strategic branding management plan.
Brand Strategy
Another activity included in the strategic branding management process is developing a brand strategy, which is concerned with identifying several critical milestones and the development of brand equity or reputation. 
These milestones may include product or service developments and milestones like consumer reach and acceptance, financial goals, and market saturation. 
Identify Brand Equity
One of the most critical tasks in this stage is to identify the brand equity or reputation that has been developed, where it is strong, where it is weaker, and what needs to be done to either fix or improve it. 
The brand equity or reputation is then used as a key performance indicator for the company and monitors and optimises the brand's performance across all marketing channels.
Build Brand Reputation
The final activity in the strategic branding management process involves building a strong brand reputation or equity. 
This involves maintaining a consistent and clear message, continuously building on the strengths, managing the weaknesses, and defining and monitoring its growth. 
It is essential to manage the brand through the entire value chain. Branding is a continuous process, which is why this stage is critical.
For example, you could list your brand in a business directory to help gain traction from their large traffic base.
Communication in Branding
Just as important as building a strong brand is communicating the right message to people's right set effectively, it is equally imperative for companies to have an effective and efficient mind-share branding management process. 
The entire purpose of mind-share branding is to enhance the power of the company's message and its brand's ability to be perceived and remembered by consumers. 
To effectively convey the correct message to the right set of people, the branding team needs to work with each element within the organisation. 
This allows the different departments to understand and align their activities and create one cohesive mind-share. 
There is no better way to strengthen your brand than to work with all of your various departments to develop a consistent strategy and vision.
A company's ability to stay on top of the trends in the marketplace is critical to its continued success. 
When a company has a powerful and consistent brand message, it is far more likely to be perceived as one that stays atop the desired rankings in search engine results. 
The idea of a powerful and consistent brand strategy makes emotional branding strategy one of the most critical elements of any company's success and profitability. 
Emotional branding is simply a means of using language, images, or a symbol associated with your product or service to create a feeling within your audience. 
For example, you can use a fire hazard image whenever you provide a safety message to your potential clients. This provides your audience with the necessary context to understand and avoid any danger when using your product or service.
Another meaningful way that branding can be useful is through innovative branding methods. Innovation branding is the act of coming up with new ways to market or promote your products or services. 
In the case of technology, this might mean creating a television commercial that features revolutionary new products or technological advancements that your company has introduced. 
In other cases, it may merely mean coming up with a witty slogan that people can relate to and make fun of. 
Innovation branding is a crucial part of branding, which allows you to distinguish yourself from the competition and establish your place in the marketplace.
Finally, there is mind-share branding. 
Mind-share branding is an effective branding method that focuses on developing an environment that encourages sharing ideas and information amongst a small group of followers. 
These followers are called fans, followers, or community members. 
A powerful mind-share branding strategy will allow you to connect with a group of people who share the same vision for success, thereby encouraging creativity, collaboration, and teamwork within your organisation. 
In short, it encourages members to view the world as one whole, instead of separate and unequal.