8 Tips For A Great Branding Strategy Presentation
Technology is a big part of companies' operations these days. There's hardly any business that doesn't use tech tools or software to complete various tasks.
One of the most used tools in the business world nowadays is presentations. They are used at every stage and for every type of information that needs to be shared with others.
With a professional layout and engaging content, the presentation can play an enormous part in promoting a brand and sharing an important message.
Sharing information on your branding strategy is undoubtedly something that requires tons of work and exceptional presenting.
In this article, you will learn eight tips and tricks for creating a fantastic branding strategy presentation in no time!
1 – Use ready templates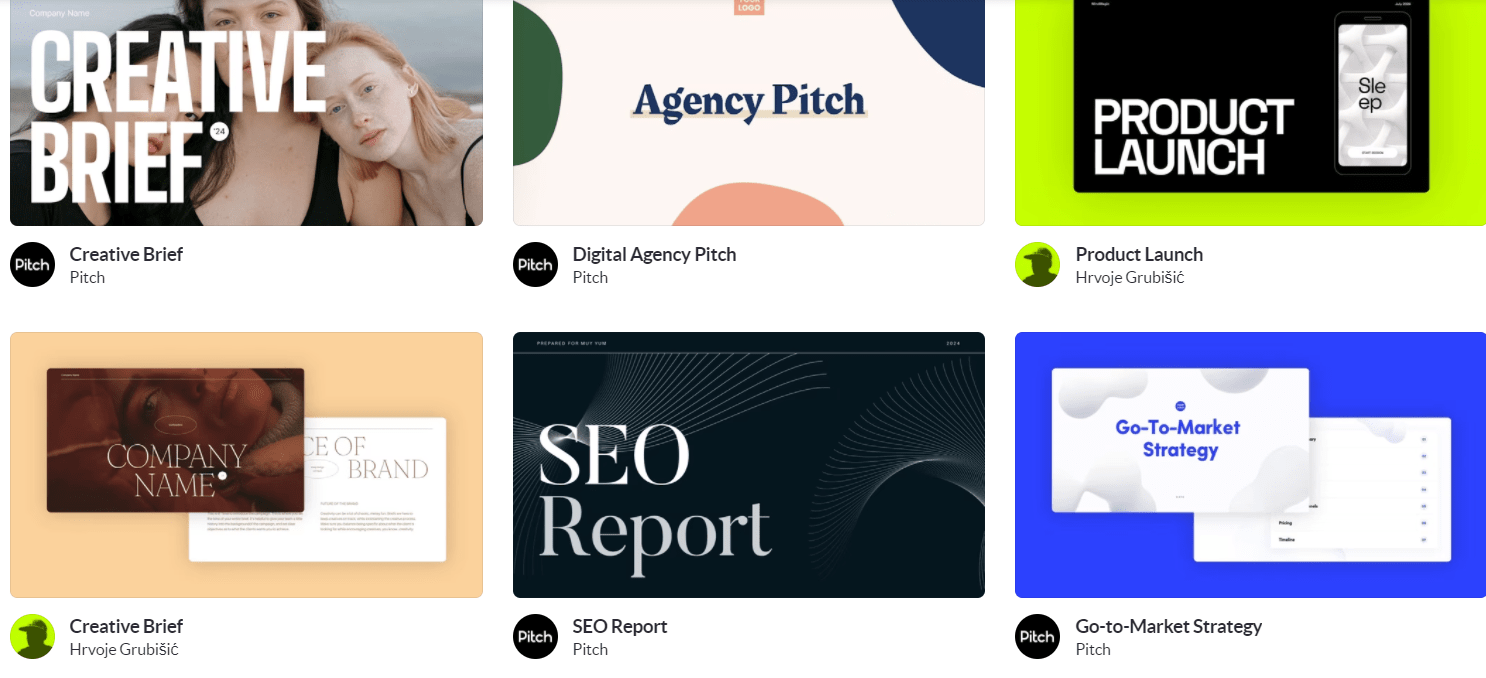 Research shows that 65.7% of presenters do their own presentations.
Considering how busy business people are nowadays, it's hard to imagine them spending hours designing and writing the content for every presentation they need to make.
What is their secret?
Their secrets are ready presentation templates that they customise to meet the business' needs.
Many are available online and, while most will appear too generic, some excellent platforms offer truly professional templates.
Pitch presentation templates are one of business people's favourite choices – this is a simple-to-use platform full of professional and quality templates that you can tailor in no time.
The design of your presentation is the thing that makes the first impression and has a massive effect on how successful your presentation will be.
Therefore, your first step should be to find the most professional, beautifully designed, and eye-catching template.
When you pick one, focus on the overall appearance. You'll get a chance to customise the colour scheme, font, visual language, and more – all to fit your corporate identity.
Once you've created a consistent, elegant design, you're ready to move to the following tips.
2 – Give it a personal touch
In the business world, presentations are so frequent; most come across as very dull.
Since this is a critical presentation that should showcase your branding strategy, it is your job as its creator to make it unique and appealing.
One great way to do this is by adding personal elements and appealing to your audience's emotions. It is only such presentations that are remembered vividly by the listeners.
This might be the hardest thing of the entire presentation-making process.
To appeal to the audience emotionally, you need to know what they know, want, and how they want to receive the information.
So, how can you create a mind-blowing story that evokes people's emotions?
There are plenty of ways to personalise content in your branding strategy presentation.
You can use jokes and stats, your own stories, stories of others that entertain and motivate, and more. Or, you can go the old-fashioned, marketing way – appeal to people's pain points.
For starters, you need to consider who your audience is. This will tell you which are their pain points.
Once you do this, the rest will be easy – you can swoop in and show them the solution to their problems or a guide on how they can get things done.
Here is an excellent example of Oli Gardner's CRO presentation that tackles the audience's pain points:
3 – Try the '20-minute rule'
Have you heard of the 20-minute rule? When people are busier than ever, it is your job to keep your presentations concise and, most importantly – short.
People are pressed for time, so you should tailor your presentations to last a maximum of 20 minutes as a rule of thumb.
Many studies show that people's attention span lasts for around 15 minutes. This gives you little time to share tons of important information, and you still have to do your best to keep them engaged with the content you're providing.
Indeed, you don't have to limit yourself to this amount of time, especially if you have much information to share.
However, even if you decide to make the presentation longer, you don't want to leave the critical information in the final slides!
4 – Don't go short on slide count
Even though you should stay on the point and keep it short, this doesn't mean that your branding presentation should have a few slides.
The more slides, the more effective your branding strategy presentation will be.
People in meetings and conferences have short attention spans.
Remember – these are people with many obligations and work tasks, so it is your job to keep them focused on the strategy you're presenting.
To fight the low attention span, you should keep things moving. What better way to do this than by presenting them a slide-rich branding strategy presentation?
Instead of spending 5 minutes discussing the information on each slide, use several slides while talking.
Larry Kim, a popular presenter, once covered 130 slides in 40 minutes only!
5 – Know what truly 'belongs' in your professional presentation
Business presentations are somewhat of an art. Suppose you want to build one for your branding strategy. In that case, you'll need to condense some meaningful content in it – including the business plan, model, marketing strategies, finances, and more – all in a single presentation.
This list of W questions should help you tackle this part:
Answer the Who part – who's involved in the branding strategy presentation
What are the services and products that you should be branding
Where will the work take place, as well as where you'll be branding
How includes all your goals, mission statements, and visions
Why is it important to do all of the above?
On top of this, it's essential to include the following in your presentation:
Any advantages that your brand has
Any disadvantages and ways to resolve it
6 – Use high-resolution images and videos
Don't you hate it when you come across blurry and pixelated images and videos on your phone or desktop? Imagine looking at such images on a massive screen during a presentation.
This might be the biggest mistake of presenters – not considering how their images will appear on a big screen. Something that looks great on mobile might look devastating and blur on a presentation.
Images and other visuals can significantly impact your audience. These are a great thing to include, but only if they are high-resolution and relevant to the presentation.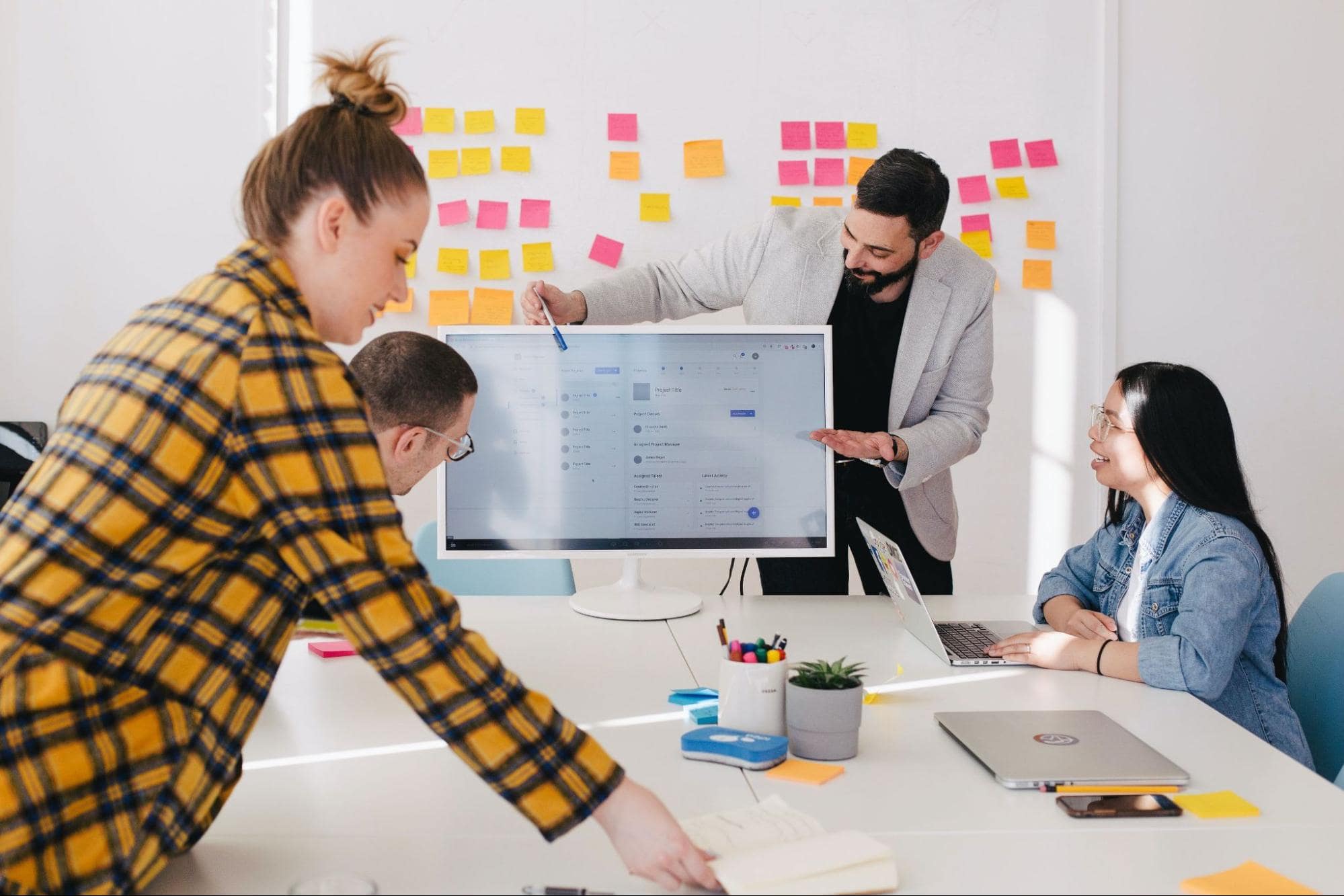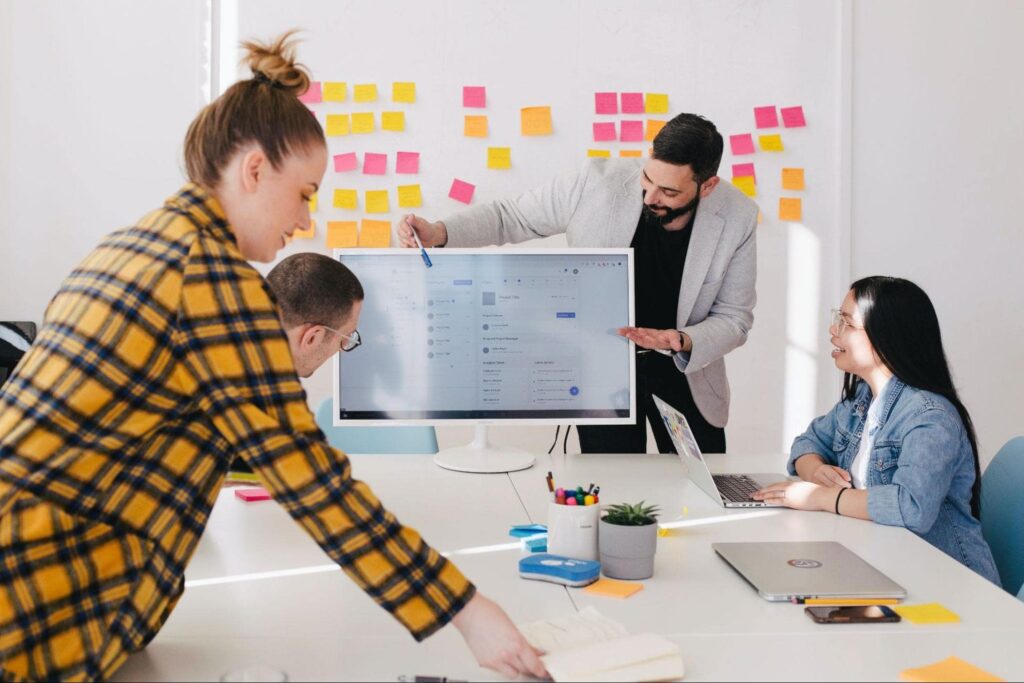 You are talking about branding, something that requires impeccable planning and flawless execution.
Data is more critical in business presentations than anything else. Going broadly about your company's missions and goals won't achieve anything significant. So, don't be afraid to share actual, accurate data.
Too many numbers can become annoying, but your branding strategy presentation is nothing more than a slight motivational push without stats and data.
Most presentations we see today consist of the main text. Some include sprawling content and bullet points and some images to make things more interesting.
This is all-important, but stats are more essential to your business strategy presentation than basic, general guidelines.
Make this a rule – half of your slide should be general information and guides, while the other half should be actionable data, numbers, graphs, charts, and more.
8 – Use humour, but wisely
Just because this is a serious branding strategy presentation for business circles doesn't mean that it shouldn't include humour.
Humour is one of the best ways to engage and entertain your audience, and there's perfectly professional humour that you can use in presentations.
A joke here and there will surely make things more fun for the people who must implement your branding plan.
Humour gives presentations 'a facelift', especially if they are full of actionable data, stats, and tons of information that make them overwhelming.
After providing tons of critical data that might overwhelm and tire listeners, throw in a joke, do some witty wordplay, insert a meme or some GIFs to entertain them.
While jokes and humour are acceptable even in these circles, this doesn't mean that you should go overboard with it. It should appear natural, not forced.
Time to put these tips to good use!
If you want to get your brand out there, teach people about it, and increase your revenue, you need a good strategy.
More importantly, you'll need people to implement your plan and put that strategy into action.
This depends on your team and your ability to share the idea and mission with them. That's where presentations come into the picture.
Good thing, you can find plenty of tools to help you with this endeavour – many of which come at a very cheap cost.
Then, you'll need to dedicate some time and effort to make the branding strategy presentation top-quality.
Since this is one of the critical presentations for your business success, put extra hard work into it. If you do and it turns out to be great, the result should be excellent!