7 Tactics for Building a Valuable and Memorable Brand
Price alone is never a reason for a customer to purchase a product. 
Instead, their purchase is rooted in beliefs they hold for a particular brand; that belief could be social, political, religious, or anything else. 
More and more consumers are making a belief-driven purchase; they will either prefer your brand to others, avoid it, switch it, or boycott it based on their personal convictions. 
Not delivering a valuable and memorable brand that matches your consumer's belief is going to make your brand vulnerable to even the tiniest of storms and easily forgettable as well.
Irrespective of the fact whether your brand offers the highest of quality or the cheapest of prices, the above stands true. 
Therefore, it is highly essential that you work toward creating a brand that can withstand whatever comes it's way — be it the mightiest of the catastrophes. 
So here are a few tips that can help you achieve just that.
1 – The Key: Customer-Centricity
The key to opening the door to a valuable brand is customer-centricity. 
Whatever decisions you make, they should be around your customers. 
Whatever you offer to your customers, make sure it is what they want, not what you presume they want.
Kering SA, a French luxury brand, is known as the second most sustainable company in the world. 
Its workings are entirely contingent on its three pillars, which are part of its 2025 sustainability goals. 
Those goals are to play a positive role in its impact on the planet; team up for the cause of its employees, distributors and customers and generate innovative ideas for future generations. 
Kering completely changed its digital strategy at the end of 2018 to deliver an uber-personalised customer experience. 
Via the new and simplified approach, it has a complete view of their customers. 
Moreover, its employees utilise an in-store app to check stock availability in real-time. 
The app also enables them to offer highly personalised services throughout the entire buyer journey. 
2 – Build a Cult
To do that, you will have to target a niche. 
Discover a set audience who are passionate about a specific idea, create a brand around that passion and then target your product/service to deliver on that passion, and communicate that passion via a consistent marketing strategy. 
Apple's Steve Jobs was obsessed with forging a mind connection with his customers. 
Jobs created an innovatively designed and consumer-friendly product, which, unlike Android, offers a sense of exclusivity to its followers. 
Moreover, its Apple stores provide a fantastic experience that serves as the final link to the connection between the brand and customers. 
For customers, an Apple store is that home of a good friend where they have a fun-fuelled and enjoyable experience.
Apple successfully ticks off all of the key major consumer values in terms of satisfaction elaborated in The New Rules of Marketing & PR – customisation/personalisation, the steady and instant flow of new products/services, community-like lifestyle, economical luxury, and demand for the experience.
Once you create a loyal following, your customers certainly would not worry about prices rather the details and quality. 
In fact, they would pay extra to purchase from your brand. Besides, they will also remain impervious to the machinations of your competitor. 
3 – Hang Out Where Your Customer Hang Out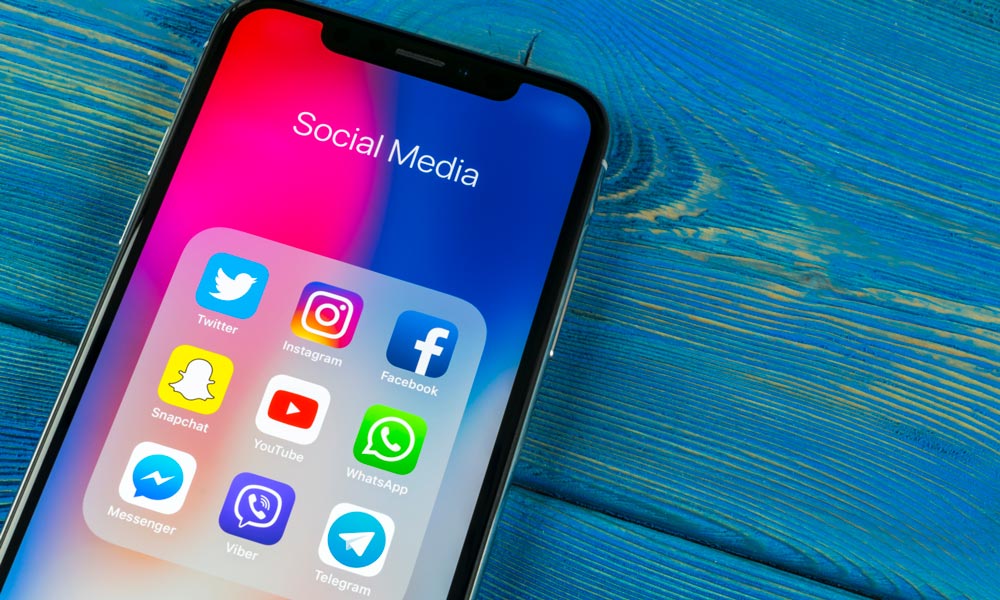 While you are starting out, your customer is not going to come to you, and why should they? 
They don't have a reason to. 
So, it is your job to go to them and engage them, which will later give them an incentive to come to you. 
In this era, where high-speed internet has made our lifestyle increasingly digital, your average consumer can be seen on at least one of the social media platforms. 
So you better go there and create a space for yourself.
There are a few tactics to achieving that: 
Chanel and Stevo, who manage How Far From Home, began to hide emojis in their travel photos creatively and asked their followers to find them. 
Hence started the slew of engagement on their weekly game, which managed to attract over 167,000 followers on Instagram.
4 – Survey Deeply and Thoroughly
As stressed before, your brand should revolve around your customers. 
For you to do that, you need to learn what your customer wants. 
Developing buyer's personas, surveys, interviews, and focus groups are one way to go about it, but pay attention to customer reviews on your website, the app store and social media account, or organise online polls. 
Listen to what your customer has to say; you will get valuable insights over how to go about improving your product or service. 
Also, listen on to the conversation among your customers; it may provide a whole new level of insights. 
IKEA is rumoured to sell around 3 million pieces each day. 
Courtesy of its dedication to customer research, IKEA sends design experts to the homes of its customers to learn about their needs, wants and demands. 
Then embeds the findings in its entire content strategy, including its more than 50-year-old catalogue.
5 – Go For Simplicity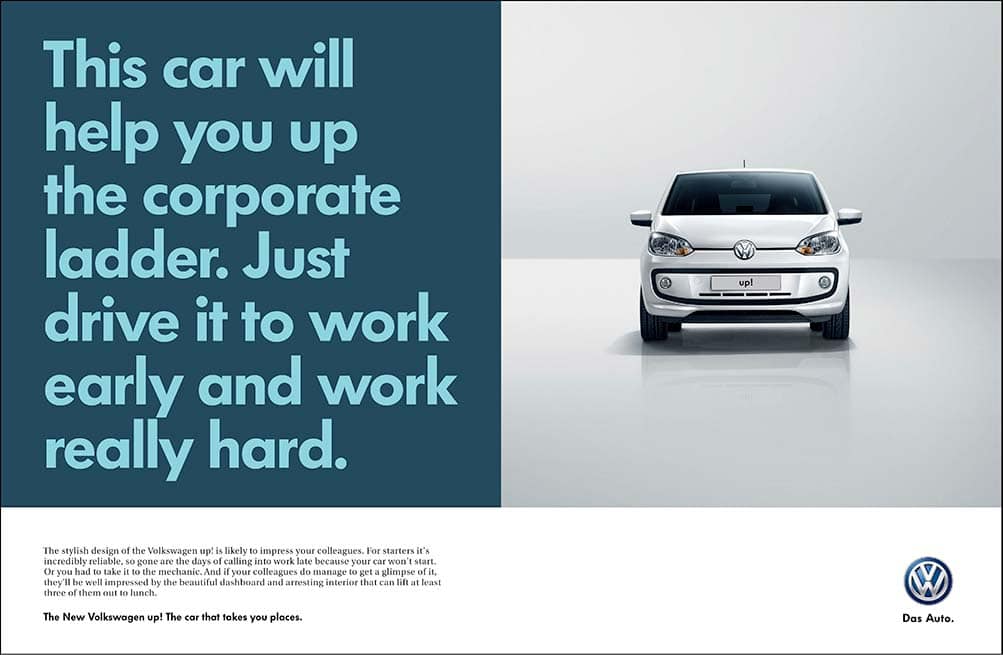 Your product provides convenience, affordability, variety, quality and a dozen other benefits. 
But how are you going to advertise all those benefits? 
Undoubtedly, your marketing message is going to end up cluttered, and on top of it, it is only going to end up befuddling your customers.
As per Siegel+Gale Global Brand Simplicity Index, 63% of consumers are willing to pay more for a brand providing more straightforward brand experience and 69% are more likely to refer a brand due to its simplicity. Therefore, go simple.
Take the most important benefit from your product and sell it in a direct, more uncomplicated, and unapologetic manner. 
Innocent drink's simpler "Please buy smoothies" billboard created a memorable impression that no-frills and bows accompanied with it could have made. 
Volkswagen's newest print ad encapsulated the benefits of its latest car in two sentences, which were refreshingly direct and incredibly witty: "This car will help you climb the corporate ladder. Just drive it to work early. And work really hard." 
We doubt that an ad with a person succeeding in his/her career after purchasing Volkswagen would have been that effective. 
6 – Be Brave and Bold
Not when employing sex appeal – everyone is bold then – but in whatever industry you are in, be it food, car, health, and so on. 
Shocking your audience with your boldness ought to get you noticed and make you hard to forget. 
Not many brands employ this tactic as it is quite risky.
It will either stupendously skyrocket your brand or drag it through the mud.
So caution must be exercised when you attempt to be bold in the way you tell your stories and in your interaction with your audience. 
In 2016-2017, Wendy's brand name was on everyone's lips, not because of its food, but because of its witty, bold yet wholesome comebacks on Twitter. 
It all started when Wendy's social media manager, Amy Brown, was annoyed at an incredibly dumb Tweet directed towards Wendy's. 
Without much thought, she wrote back a snarky reply. 
From then on, things escalated quickly, and that one tweet went viral. 
People wanted more, so Wendy's, with the help of Brown and her team, gave it to their audience. 
On the other hand, Burger King created an ad featuring an actual picture of Burger Kings' restaurant on fire due to their flame-grills use and boldly emphasised upon the lengths it will go to deliver flamed-grilled burgers to its audience. 
7 – One Brand Voice
Which tone you employ to communicate with your customers is dependent upon your industry, company, its vision, and audience. 
There are tons of brand voices to choose from, such as authoritative, friendly, professional, humorous, conversational, informative, and so on. 
So choose one brand voice, which will be uniquely associated with your brand and will resonate with your customers. 
Infuse that voice in every message you send; in your blog posts, social media statuses, website and everywhere else. 
Diverting from it all the time or in one channel or other is only going to develop a confusing reputation for your brand. 
Which in turn will weaken your chances of developing a secure connection with your customers.
Virgin America consistently adopts a friendly tone throughout different channels. 
On a conclusive note
Your brand is your reputation, so take care of it; one taint, and it may get hard to remove it. 
Building a valuable brand is not a piece of cake, and it does not happen overnight. 
Keep working towards it; be sure to remain consistent in communication and experiences across different platforms, and one day, you will reap the rewards for it in the form of a positive and long-term relationship with your customers.
Your Guide to Building a Memorable Brand
Do you have an innovative idea that you want to share? 
If you have the energy and passion of an entrepreneur, you may be able to grow your idea into a large corporate entity in the mould of Facebook or Apple. 
However, even if you have the technology and infrastructure at your disposal, it's still important to understand that audience impressions and feedback drive business growth. 
For this reason, building a memorable brand is as integral as having all the right tools and the right amount of resources for building a business. 
Why Branding Matters
You probably know how important branding is, but it's still worth noting that not all enterprises see the value of crafting their own identities. 
Nonetheless, an article from Entrepreneur.com maintains that brands drive engagement and bring businesses closer to their markets. 
In other words, it's your brand that empowers your audience into doing actions that will also benefit your business. 
Also, branding shapes how audiences respond to the products and services you offer while bridging the gap between your business and the needs of your market. 
A report from the Content Marketing Institute finds that 77% of marketers attribute business growth to solid branding. 
An article from Adweek, meanwhile, says that 91% of consumers are more likely to purchase something from an authentic brand. 
We can continue about how branding nurtures loyal customers, but it's easy to see why most companies in the B2B industry are concentrating much of their resources and efforts on branding. 
5 Ways to Develop a Brand that Matters
Brand-building is an investment in itself, so businesses need to make the most out of it. 
It all boils down to creating a brand that develops a sense of attachment among your customers. 
You already know what it takes to create a brand identity for your business, so here's a guide to help you create a brand that your audience will return to.
1 – Aim for authenticity
Branding your business means creating a unique identity, one that lets your audience know that you are not like the others. 
The challenge lies in the fact that there is no single formula for creating a successful brand. 
Fortunately, there are some principles that you need to follow to develop a brand that's fresh.
To start, you can form an emotional connection with your audience by relating your personal experiences to how you decided to set up your own company. 
Different entrepreneurs have different stories to tell, so use yours to create a brand that can stand on its own. 
Talk about how you wanted to solve a particular problem, found the inspiration for a product, and gathered the resources you needed to put your ideas into practice.
Human interest stories are also great for appealing to potential customers. 
For this, you can ask existing clients to give reviews or testimonials, highlighting how your brand has helped them solve a particular issue or problem. 
Real stories do more than promote your brand; they also add to the brand's authority and its ability to connect with their audience. 
Another way you can create an authentic brand is to offer the market a new and revolutionary product. 
People respond positively to innovation, so when you come up with something fresh to sell, your brand identity becomes attached to the concept. 
Remember, there is no established formula for establishing authenticity. You have to be resourceful and draw ideas from your creative wells.   
2 – Focus on customer experiences
It's easy to get attached to a brand if it fulfils your needs. 
Providing exceptional customer service is what made the world's oldest brands successful. 
Consumers trust businesses that offer quality solutions and provide answers over companies that place less emphasis on customer needs.
Microsoft finds that more than 96% of consumers say effective customer service plays a significant role in developing brand loyalty. 
This number might seem like an exaggeration, but the fact that one-third of customers would instead switch brands after experiencing bad customer service is telling. 
It's for these reasons that you need to put a value on your customer engagements over anything else. 
There are a few ways you can make this possible. 
To start, you'll want to set up omnichannel processes that allow customers to ask questions or request a resolution to a technical issue through chat, email, or phone. 
Making your brand accessible across multiple channels and devices lets your audience know you are eager to help them fix urgent issues like billing errors, defective products, delayed deliveries and more. 
An omnichannel approach can also cultivate positive impressions about your brand. 
Even if it's costly and tedious to set up, enhancing customer experience across different devices can benefit your brand in the long run.
3 – Let the visuals do the talking
While providing excellent customer service is a crucial factor for brand-building, coming up with strong visual cues is just as necessary in your digital marketing arsenal.
The typefaces you use or what tone of voice you want for your brand messaging is all-important. These things are grounded in psychology. 
Different fonts create different effects, so picking the right one is not just a matter of aesthetics. 
Canva points out that using serif fonts for your logos or marketing collaterals like infographics, case studies, and the like convey a sense of authority. 
Sans serif fonts, on the other hand, give your brand a more playful and creative personality. 
Aside from fonts, creating the perfect logo for your brand is also crucial. 
There are logo design rules you need to follow to create a memorable representation of your business. 
So, opt for a more straightforward design and one that is easily identifiable in the same manner as brands like Under Armor, Audi or Google.
Taking time to design a great brand image helps audiences know you are a cut above everyone else in your market. 
You have to put together a brand kit that includes symbols that are meaningful to yourself and your audience. 
4 – Personalise your messages
We discussed delivering exceptional customer service to your audience, but how do you go about making your brand personable to customers? 
Making your audience realise they are valued helps you to tap emotional triggers that drive engagement, action, and loyalty. 
To achieve this, you will want your brand to communicate in a more personal tone and manner. 
Personalising your messages — whether it's a blog, a newsletter email or a chat invitation — goes a long way in building rapport. 
Addressing individual customers by their first names seems basic, but it lets them know you are always looking out for their best interests. 
The best way you can personalise your audience engagements is to create personas and determine where your prospects are in their journey towards a sales conversion. 
That way, you will know the right kind of content to deliver to the right people. 
The idea here is to analyse customer behaviours and determine the kind of content that triggers the biases and taps into the preferences of individual prospects. 
This is a lot to take in, but the brand-building process for especially small business involves the use of data that provides an understanding of the types of messages an audience wants to hear. 
Using this perspective, your brand is in the best position to drive long-lasting relationships with your audience. 
People still buy from people, so it helps if your brand can connect with customers in meaningful ways. 
Whether you are engaging them through chat or sending emails about special offers, your audience needs to feel that their needs are placed front and centre.
5 – Get out of your comfort zone
While it's true that there is a science in developing an effective content marketing and brand-building strategy, some measure of success is found in being bold enough to try something new. 
Successful brands are almost always the ones that break conventions and embrace experimentation. 
It's when you take risks that you can create a unique identity for your business. 
With that being said, the key to creating a memorable brand doesn't lie in how well you follow the rules. 
Instead, it is how you go beyond the usual and provide your market with something new that helps you build a brand that's recognised everywhere.
Gather inspiration from personal stories and observations and try to package these through your brand. 
While it's healthy to follow specific trends, you still need to incorporate a part of yourself in the identity you want your business to have. 
Authenticity is born out of a willingness to follow your creative impulses. 
The sooner you realise that, the better it is to use the other approaches in this list to create a memorable brand. 
Branding is not just about plastering your name on your products or coming up with a digestible tagline. 
It's about creating valuable relationships between your business and the audience that props it up.