5 Marketing Strategies for Forward-Thinking Businesses
61% of marketers say their number one challenge is lead generation. 
But despite that, many businesses are still stuck in their ways in terms of the types of marketing strategies they are willing to embrace.
And that's a shame when you consider just how many unique opportunities there are to market all types of businesses online. 
No matter the size of the company or even the budget, there's always a simple and effective way to attract the very best clients.
With that in mind, let's look at some of the most effective marketing strategies forward-thinking businesses should embrace for the best results.
Build an App
For most businesses, building an app can seem like an unnecessary expense. 
Developing an app can be very expensive and time-consuming, and understanding the benefits of having an app isn't easy without doing more research.
However, apps can be practical tools for keeping customers engaged, allowing you to personalise interactions and increase demand for your services or products. 
And it's never been easier to develop apps than it is today. 
Using an app builder, you can create a robust app using an intuitive and simple dashboard that doesn't require any coding. 
You can forget hiring expensive development teams and overseeing lengthy projects; the app can be designed and launched quickly, allowing you to take advantage of the powerful features you implement.
Today's leading app builder solutions come with a range of powerful features and plugins that can provide almost any functionality you could need. 
Some of the key features you could consider include video integrations, drip notifications, task managers, coupons, events, to name a few.
You can also add custom features that expand your app's functionality if you need unique capabilities that are less common. 
There are also various customisation options to make the app match your brand image.
With an app, you can retain the attention of your customers and engage them on their devices. 
This way, you won't have to rely on them to come back to your website and drive sales through the app itself.
So, even though apps are still only making their way into the marketing strategies of smaller companies and firms, the businesses that will be more willing to adopt the technology will gain the upper hand over their competition, which is a great position to be in.
Take Advantage of Local SEO
Most businesses have at least a vague understanding of SEO and its importance. 
But few take the time to figure out what type of SEO strategy would make the most sense in their situation. 
The key thing to understand about SEO is that it's only as effective as the targeted leads that it brings in. 
You can get thousands of visitors to your site, but that won't matter unless those visitors want to buy your services or products.
And for most smaller businesses and firms, focusing on local SEO will make the most sense as marketing strategies. 
Unlike traditional SEO, local SEO offers unique advantages for companies based in a specific location, as these types of searches typically produce local and relevant leads.
A good example is local SEO for lawyers, one of the most potent approaches law firms can use. 
Since paid ads for law firm services are costly, remaining profitable while running them is a big challenge.
However, if you can optimise to rank for local SEO keywords, you can bypass the need to buy clicks and can get targeted and relevant traffic to your site free of charge.
But what are the key aspects of generating high-quality leads using local SEO?
Well, the first part of the process is selecting the right keywords. 
On the one hand, you want them to be relevant, but it's just as important to think about whether you can realistically rank for them.
Instead, it might make more sense to go with long-tail keywords tied to specific locations. 
These keywords will usually have less traffic, but they will also have less competition, and each person typing in the query will be looking for the types of services you offer.
If you want to make the ranking easier, you will also need to have a responsive and fast website that adheres to the Google Webmaster Guidelines. 
You'll also need to create an appealing, relevant, and informative website that instils trust and guides people to take action.
Build a Social Media Presence
There are more than 80 million businesses that use the tools provided by Facebook to grow their audience. 
And many more using other social media platforms with equally powerful results. 
And that's not surprising.
Suppose you still aren't actively pursuing social media as a central part of your marketing strategies. 
In that case, you are missing out on a compelling opportunity to expand your reach and build a solid online brand.
Billions of people use social media every day, and the most popular platforms are designed to help businesses nurture organic and genuine relationships with their customers. 
When you have a large following on social media, you don't just gain access to people you can engage on demand but can also provide a boost to your sales whenever you need it.
But what are the critical steps of successful social media marketing strategies?
Well, the biggest key to success can set clear goals. This may sound surprising, but most companies don't know how to set results-oriented goals and end up with unfocused social media marketing strategies that don't serve a clear purpose.
So, whether it's followers, engagement, clicks, or sales, you should know precisely what you're aiming to achieve with each step in your campaign.
It would help if you also spent time researching your audience to understand their demographics, interests, and social media browsing patterns. 
That's the only way to ensure that the content you create is relevant and timely.
Finally, understand the social media landscape in which you want to operate and conduct thorough competition research. 
Then, as you grow your social media presence, adjust and tweak according to your performance.
Create Video Content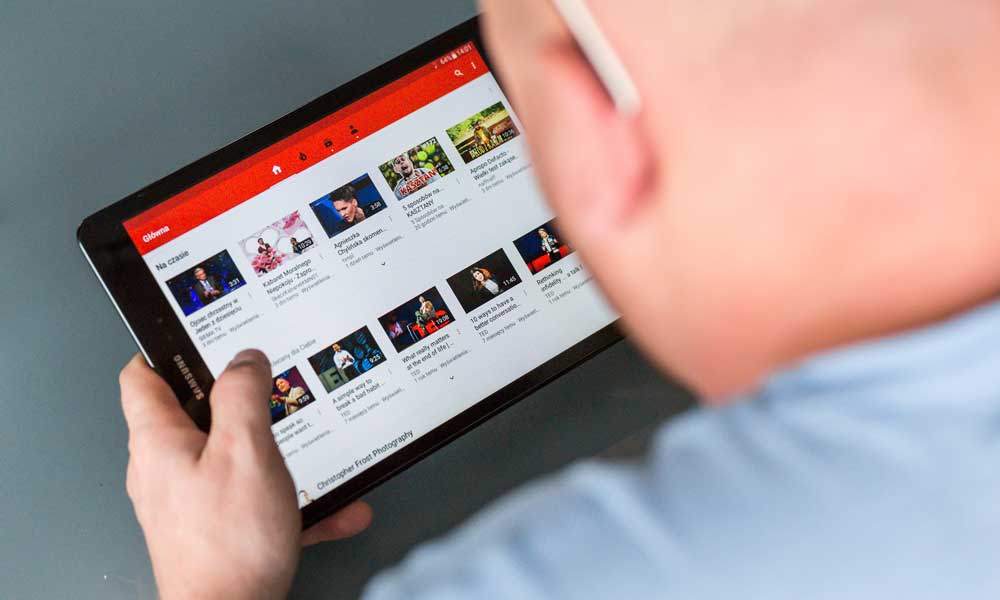 54% of consumers want to see more videos from the brands they support and like. 
And when you consider how engaging video content can be, it's easy to see why many people prefer it over articles or other types of content.
However, many companies are hesitant about creating more video content since it can take a lot of effort and preparation that most businesses don't have. 
And then, there's the fact that for high-quality video content, someone will have to get in front of a camera, and that's not something most people enjoy or want.
Despite these challenges, video marketing is too powerful to ignore, so forward-thinking companies should embrace it if they want to excel in their market.
With some simple video marketing equipment, a bit of creativity, and a willingness to educate your audience, you could gain a new medium for engaging your best buyers while showcasing the unique voice of your brand.
No matter what type of company you run, you can always find relevant topics to cover in your videos. 
Whether it's answering common questions, creating how-to's, or even reviewing your products or services, you will find that a significant percentage of your audience prefers video.
And since few other companies are willing to create videos, you will instantly separate yourself from others and will receive a significant boost to your traffic. 
You can also leverage the same video content on social media, further boosting engagement.
Systemise Referrals
The best leads you will ever receive won't come from typical marketing approaches.
No matter how good your sales funnel is, no marketing approach can compete with having someone recommend your company.
That's because when someone gets you a referral, you can leverage the trust that the person's recommendation carries, making it much easier to sell your services and gain trust.
Therefore, you should make it a priority to get as many referrals as possible. 
And the best way to do that is to create a referral program that incentivises people to recommend your company to others.
The good news is that creating a referral program isn't difficult. 
There are many referral marketing software solutions you can choose from, and they will make setting up the specific parameters and tracking referrals very easy.
And the rewards you provide don't have to be huge either. 
Some companies opt for commissions since they can be the most attractive incentive to your current customers. 
But if your customers are happy with you, they might be glad to recommend you for a more symbolic reward like a small discount or a coupon.
Final Words
A business is only as successful as it can attract new leads consistently. 
But with marketing strategies continually evolving, it's easy to fall behind the current trends and see your lead generation streams dry up.
Luckily, if you're willing to invest in new approaches and get creative, you will remain a step ahead of your competition and earn the reputation of a forward-thinking innovator in your field.