Why a Brand Agency Is a Great Investment for Businesses
Brands must be developed, designed, marketed, and sold like all things that require marketing. Branding is designing and developing a product, service, or organisation's name, logo design, slogans, taglines, and other visual identity elements.
In today's world, agencies are becoming increasingly crucial for creatives and brands alike. But many people still have the misconception that agencies are a luxury. While some companies might need bigger budgets to afford the cost of running an agency, plenty of creative individuals can do fantastic work for a reasonable price.
I've been a brand agency owner for nearly 20 years. I've seen brands take off and fail, and I've seen great brands succeed and fail.
I know that many big agencies need to do their jobs better, and they're not working on the right brands for the right clients.
I decided to share what I know about branding because everyone needs to understand that it's a vital part of your business.
This is why a brand agency is an excellent investment for business owners.
4 Reasons Your Company Should Invest in Branding Design
Build Brand Identity and Recognition
A brand identity or logo is essentially the identity of your brand. It is how customers view your company, product, service, organisation, and people.
A brand is defined by its attributes and characteristics. This definition is how a customer will see your brand. For example, when you think of "Nike," you think of a brand that stands for athletic performance. You think of a company that produces quality athletic footwear and apparel, a brand known worldwide for its quality and value.
To build a brand, you must start with the brand definition. It is essential to define your brand because it will determine the type of brand building that will take place in your business.
Here are some considerations:
What do you stand for?
What are your values?
What do you want to be remembered for?
How will you communicate?
What are the core messages you want to convey?
How do you want your products to look?
What is your vision of the future?
What is your culture?
How do you want your staff members to act?
How do you want your staff to communicate?
What is your philosophy or approach to service?
The purpose of any brand is to create a unique and memorable impression on customers that they will carry with them after they leave your business.
Brand building involves a combination of branding techniques and tools.
In your marketing plan, identify the techniques and tools to help you develop your brand and build awareness. For example, if your company is based on customer service, you may offer an award for the best customer service. If your company offers the best products, you may offer a contest where customers can design their logo or product.
To develop your brand, you should go beyond your marketing plan and engage your staff in discussions and brainstorming sessions. Ask for feedback from your employees on what they think your company's strengths are and what makes it unique.
Ask yourself questions such as:
What does my company mean to me?
What are my customers' impressions of my company?
What is my company's mission statement?
What are the qualities I hope to be known for?
What is my company's identity?
What are my company's core values?
What is my company's purpose?
What are my company's visions for the future?
Remember that the quality of your brand is as important as your products or services. Customers are more likely to buy from a company they like and trust, which respects their needs.
Developing your brand is challenging, but it's worth the effort.
Establishing Your Company's Differentiators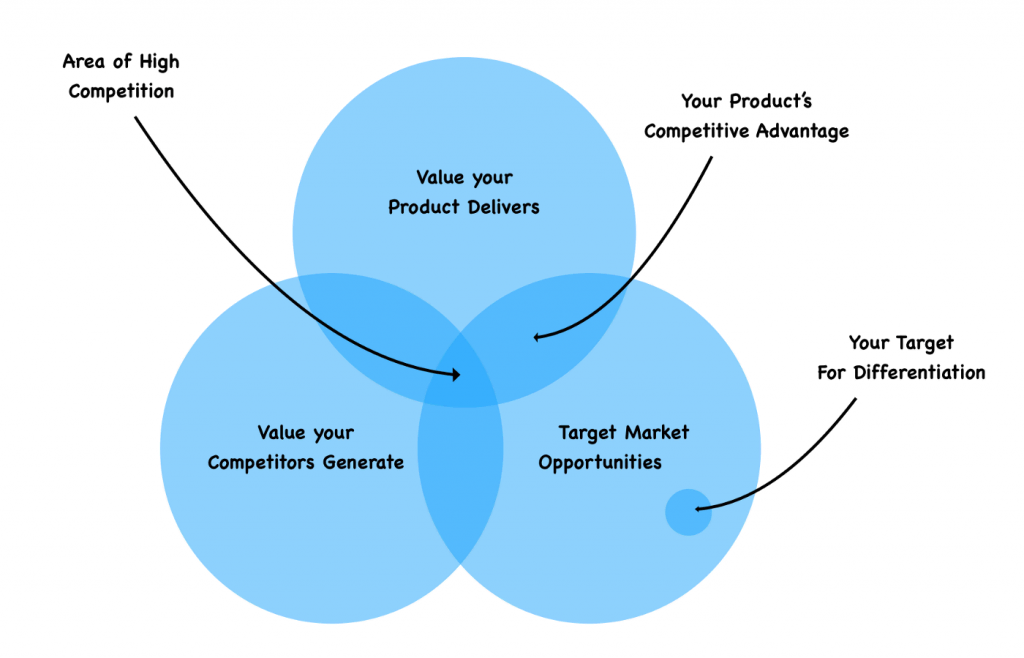 A Brand Agency needs to develop a strategy for marketing its products. That strategy should be based on the brand's differentiators. A brand is the company's name, but the company is the set of actions and services your company provides.
Differentiators are the things that make your company unique and differentiate your brand from your competitors. Differentiators might include:
Better quality or service
More convenient services
More innovative services
Better customer service
Better prices
More environmentally friendly services
More ethical services
Your brand agency must decide what differentiators are essential to your customers.
Once you identify your differentiators, they need to be developed into a brand strategy. A brand strategy identifies how you will communicate your differentiators to your target audience and how you will deliver on them.
When you plan your strategy, you'll need to consider how you will communicate these differentiators to your target audience through your website, social media, advertising, direct mail, or any other marketing medium.
Makes Your Business More Effective
When a business hires a brand agency, they create an image that positively represents your brand. They do this by creating a look and feel that is consistent and unified across a variety of media, such as social media, digital, print, and broadcast.
A brand agency is responsible for creating the look and feel of a brand so it can be consistently delivered to audiences. This includes everything from creating logos and typography to setting a tone of voice.
Brand agencies understand that branding is about more than just design. Branding is about creating an impression on the customer. The logo, typeface, and colour scheme should reinforce the message that the brand is trying to communicate.
To create a positive impression, a brand agency must understand how a person sees their business or brand. They need to understand how customers process information and how they might react to a product or service.
For example, if your business is focused on providing services to children, highlight aspects of your brand that are playful and lighthearted. On the other hand, if your business is focused on selling products to adults, you may want to use images that show your brand as sophisticated and professional.
How to Select a Brand Agency?
The first step when choosing a brand agency is to ask yourself a few questions. Do you already have a visual brand? If so, is it effective? Does it seem to represent you well, or does it fall flat?
Do you know what your brand stands for? Is it unique? Is it something that you can convey to the public? If you don't know what your brand stands for or isn't unique, consider hiring a brand agency.
Why Should I Hire a Brand Agency?
A brand agency can be a great asset to your business. The first benefit is that it will bring a new perspective to your marketing and branding efforts. It's important to understand that your brand is the result of a long series of decisions, and the people that created your brand were also the ones that designed the logo, typeface, and colours.
If you hire a brand agency, they can offer you a fresh perspective. They'll be able to look at your brand and understand what you are trying to communicate.
They'll also be able to look at the brand from different angles, which can often help you identify issues and problems with your brand.
In addition, a brand agency can create compelling images attractive to your target audience. The images they create will be more memorable than what you produce.
They can also produce images that will look great on various devices, from mobile phones to television screens.
Brand agencies are also highly skilled at understanding the psychology of how a consumer might respond to your brand. They'll be able to look at how consumers process information, what they believe, and how they react to certain products or services.
Brand agencies are also experts in creating compelling messages that are consistent across different media. Brand agencies are often called upon to create a brand's look and feel across various media.
How a Brand Agency Makes Your Business More Effective?
How a brand agency makes, your business more effective depends on your business goals.
For example, if you want to increase sales, a brand agency can assist you in creating an effective online presence. They can also assist you with social media content, a great way to get your message out to your customers.
If you are looking to attract new clients, a brand agency can help you design a logo that is eye-catching and simple enough to convey your message effectively.
If you want to enhance your company's reputation, a brand agency can help you create compelling images highlighting your brand's strengths.
How to Evaluate a Brand Agency?
A brand agency can be an excellent resource for your business. However, it's essential to evaluate the value of a brand agency.
You should be able to determine whether a brand agency is a good fit for your business, and if it's a good fit for your business, you should know what to expect.
You should be able to gauge whether a brand agency will be a positive influence on your business or whether they'll create noise that's going to distract from the work you need to do.
The best way to evaluate a brand agency is to speak to them and see what they can do for your business. Get a feel for their creativity, ability to understand your business and communication skills.
Increase Your Business' Profitability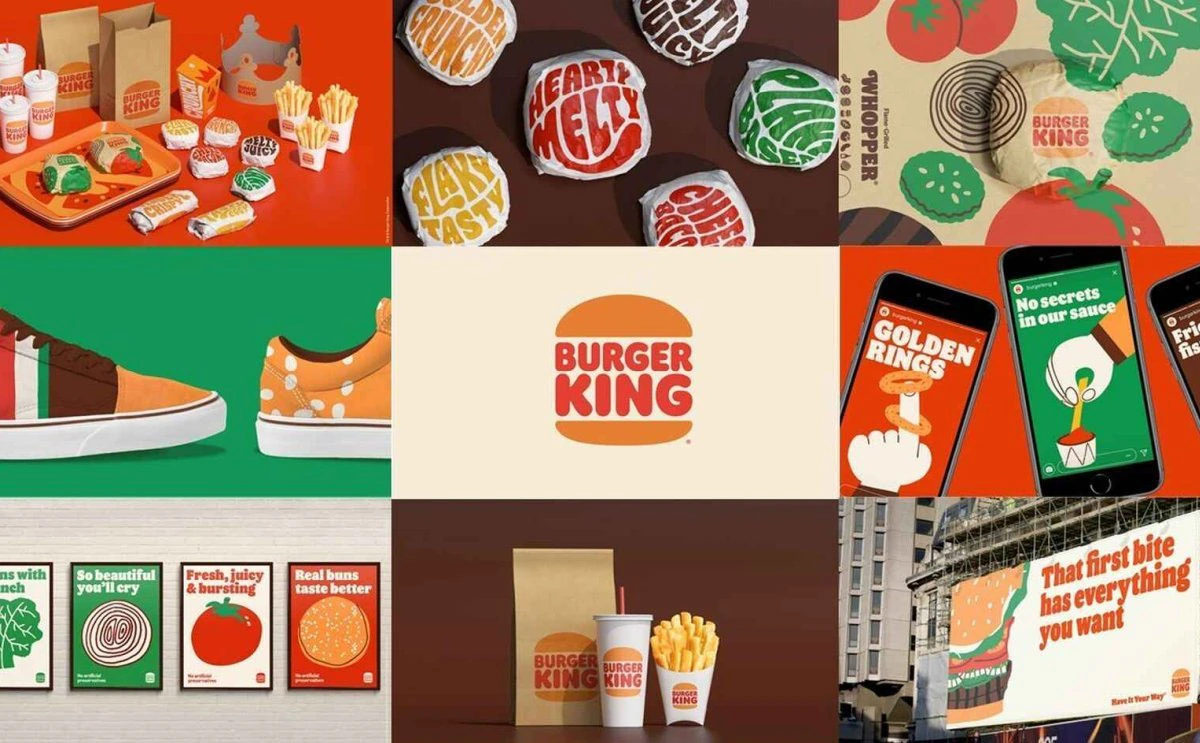 A brand agency can help boost your business's bottom line. We work hard to ensure that your company receives the most relevant marketing strategies and creative advertising ideas to drive more visitors to your site and turn them into buyers.
One way to do this is to increase the number of leads you generate. While SEO may be one of the top ways to attract visitors to your website, Google also rewards companies with strong brand recognition. Creating campaigns that reinforce your company's brand can encourage more users to share your content and take action.
Here's how we can help you grow your company's profits with creative ad campaigns:
1) Content Marketing Campaigns
A content marketing campaign increases your social media presence and establishes your company as an industry leader. Your customers can learn more about your products and services by sharing informative and exciting content.
This strategy has proven to be one of the most effective ways to increase sales. A 1975 study from the Harvard Business Review found that companies that invest heavily in content marketing experience greater profitability and increased profit margins.
2) Display Advertising Campaigns
Display ads are an inexpensive way to reach a large audience. Unlike content marketing campaigns, display ads allow you to target specific groups, such as demographics and interests.
You can target people by location, device, and even time of day with display advertising. This allows you to reach the right audience at the right moment, increasing the odds of generating leads and converting them into buyers.
3) Email Marketing Campaigns
Email marketing is a cost-effective way to maintain relationships with current and potential clients. Sending regular email newsletters and promotional emails helps to build trust and create positive associations between you and your customers.
It's important to understand that email marketing isn't just about selling products or services. The content of your emails can have a significant impact on your company's success. Ensure your email content is engaging and educational rather than promotional or salesy.
4) Lead Generation Campaigns
Lead generation is one of the most popular methods of generating leads. If your company doesn't have a lead generation system, this strategy can help increase your company's revenue.
You can find qualified leads by targeting potential customers with customised messages using email, social media, and other marketing tools. Once you have a steady stream of leads, you can hire a telemarketing company to contact your leads directly and convert them into buyers.
5) Video Marketing Campaigns
Video marketing is one of the most effective ways to engage and retain your audience. People are more likely to share videos than text or images.
You can use videos to promote your products or services. Create short videos that explain your products or show how they work. Upload these videos to your company's social media sites to share them with your followers.
Using a video marketing campaign, your company can increase its online visibility, build brand awareness, and generate more leads and sales.
Incorporate Our Services to Boost Your Company's Profits
When working with a branding agency, you can benefit from our expertise in creative advertising campaigns, social media marketing, email marketing, and lead generation.
These techniques will help your company establish a strong brand, grow its customer base, and generate more revenue. Contact us today to learn more about how we can help boost your company's profits!
Final Thoughts
Brand agencies are underrated. While they don't come cheap, they can be very effective and provide much value.
When it comes to marketing, the big difference between a brand agency and a traditional ad campaign is that a brand agency works with businesses.
As a result, you can see the results of the work you're paying for. You also know they will do it quickly and with great attention to detail.
That's why a brand agency is an excellent investment for any business looking to take its marketing to the next level.
Click here to learn more about how a brand agency can help you grow!
FAQs
Why do I need a brand agency?
Your brand agency will help you manage your brand, develop and execute your marketing strategy, and provide ongoing support.
What does a brand agency do?
A brand agency creates and manages a company's image. It makes sure that the company's products and services are consistent. It also ensures that the company's name, logo, and website are consistent.
What kind of services does a brand agency offer?
A brand agency will help you with all aspects of your business, including your logo, website, and marketing materials.
How do I know if I need a brand agency?
You need a brand agency if you have a business idea and want to grow your brand. A brand agency will help you understand your brand's meaning and how to communicate that to your target audience.
What does it mean to have a strong brand?
A strong brand is something that people associate with you. Your brand is the essence of who you are. It's the message that you are sending to your customers.
What's the difference between brand and marketing strategies?
A brand strategy focuses on the overall impression a brand makes, while a marketing strategy is focused on specific activities that can help a brand.
How do I choose a brand agency?
There are several things to consider when choosing a brand agency. First, you want to ensure that you work with a reputable agency. You also want to ensure that the agency has experience in the industry.