7 Brand Building Tips That Can Make You A Millionaire
Brand building is establishing and maintaining a recognisable and strong brand identity for marketing your company. To represent your brand, you can use a logo, website, business card, etc. Your brand is what your customers perceive you as being, whether that is true or not. It's also what others see when they encounter your company.
Most entrepreneurs, small business owners and business owners don't realise there's a vast difference between creating and building a brand. Building a brand can be a complicated task. There are so many different aspects that need to be considered. Most entrepreneurs don't even know where to start when it comes to brand building. Today, I will teach you how to build a brand that can become a millionaire.
I don't want to waste your time, and I don't want to give you anything that doesn't help you succeed. That's why I will reveal my secrets to building a brand that can make you a millionaire.
You see, many people try to get rich by using the same old tricks used for thousands of years. But the problem is that they're not working anymore because they've become outdated.
Instead, you need to understand the psychology of humans, and you need to understand the psychology of brands. If you do, you'll find that you can create a brand that has the power to make you a millionaire. Today, I will show you how to build a brand that can make you a millionaire.
But first, let's look at some things you won't like about how the rest of the world does things.
What Is Brand Building?
Brand building is creating a unique identity that represents you and your company. It can be as simple as deciding whether or not to use a specific colour scheme on your website or as complex as creating a unique logo and choosing the colours to represent your business. A great brand should tell its prospective customers precisely who you are and why they need to work with you.
Brand building is one of the keys to long-term success. If you're looking to build a strong brand, you must start by getting to know whom you want to attract and how they identify with your company. This information will give you an understanding of the branding your business needs to accomplish its goals.
To build a great brand, you must first understand the qualities of a great brand. Here are the top 5 qualities that define a great brand.
Consistency – Consistency is what makes a brand memorable. People tend to remember the things they hear, see, smell, touch, or feel over the things they read, watch, taste, or think. Consistent branding helps people remember who you are and what you stand for.
Reliable – Reliability is the opposite of inconsistency. Consistently delivering your promises is what makes your brand reliable. If you make promises you don't deliver, your brand will lose value and trust.
Passion – Passion is what drives a brand. Passion is contagious. When you're passionate about your brand, you share your passion with your audience. That's why brands are often the most recognisable ones.
Quality – Quality is what distinguishes a brand from the rest. Consumers choose brands that deliver the best products, services, and offerings.
Trust – Trust is the foundation of all relationships. Trust is the ultimate goal you should strive for as a brand owner. Without it, your brand will never grow.
What Are the Benefits of Brand Building?
Once your brand is clear and well-defined, it's easier to make decisions that affect your business and keep you on track. A clear brand is more effective than a vague one, so the sooner you get to work, the sooner you'll see results.
Brand building is ongoing, so you must constantly look for ways to improve and evolve your brand. If your brand isn't working for your business, it's time to change it.
Are There Any Drawbacks to Brand Building?
There are some downsides to brand building. For one, it can be expensive. You may need to invest in marketing materials, professional development opportunities for your employees, or advertising campaigns to bring your brand to the attention of new and potential customers. If you're doing it right, your brand can also be a liability, so it's essential to protect it.
Brand building is a never-ending process. As you grow and expand, your brand needs to grow with you. You need to stay on top of trends and changes in your industry, and if your brand is outdated, it could put you at a disadvantage.
How to Build a Brand, not a Business
1 – Research your target audience and your competitors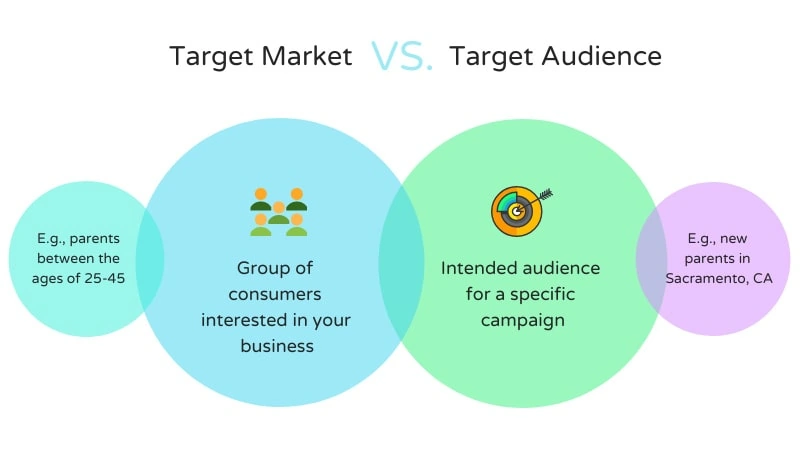 When thinking about brand identity, it's essential to consider your brand's target audience. Not all companies create products for everyone. Some focus on particular groups, such as senior citizens or parents with young children. Knowing your target groups will help you decide what products to create and what messages to convey.
The same thing applies to your competitors. A lot of companies out there focus on one specific audience. It might be beneficial to know your competitors if you plan to sell products to a particular group, such as seniors. This knowledge can help you decide better what to offer and how to differentiate your brand.
When it comes to brand building, this type of information is essential. Who are your competitors? How do they market themselves? What products do they offer?
In the next section, we'll answer two more questions.
How Do I Find My Target Audience?
The first step to finding your target audience is to do some research.
Start by defining your target market. What is it you're trying to reach? The answers to these questions can help determine what groups your brand appeals to.
Are you targeting a niche market? Is your audience young adults or seniors? Is your product aimed at men or women?
Do your demographics change throughout the year? For example, do new people buy your product more frequently than people familiar with your brand?
If you don't know the answers to these questions, take some time to think about your target market. Use social media to gather feedback and see what groups your audience members belong to.
Next, find the best ways to reach your target audience. This means understanding what people are buying. Do people purchase online? Do they buy in stores? What channels are they using?
Once you've discovered what people are buying, it's time to learn more about your competition. Where are they targeting their audience? Which channels do they use? What products do they sell?
Sale
Bestseller No. 1
How Do I Find My Competitors?
The second step to brand building is learning about your competitors.
This includes knowing who they are and what they offer. Find out where your competitors operate and where they're getting their products from. Learn what products they offer and what messages they convey.
To begin, check out the websites of your competitors. Visit their Facebook pages, Twitter accounts, and Instagram feeds. See their products and messages and whether they are similar to yours.
After that, read some customer reviews. Look for the most positive reviews on your competitors' sites. These reviews can give you a glimpse into the customers' experiences with your competitors and their products.
Don't forget to visit the websites of other businesses you know about. What is the first thing they say about themselves? Do they have a blog or a FAQ page? If so, read through it.
You can also find your competitors through online surveys. Go to online survey sites, like Zonka Feedback, Survey Monkey or Qualtrics, and conduct a simple search for your competitor's brand. Read through the results and note any interesting details.
Finally, look at your competitors' advertising campaigns. What images or slogans do they use? How are they promoting their brand?
Use the information you gathered to craft your message. Consider what your target audience wants from your brand. Then, take that information and create a compelling brand that stands out.
2 – Pick your focus and personality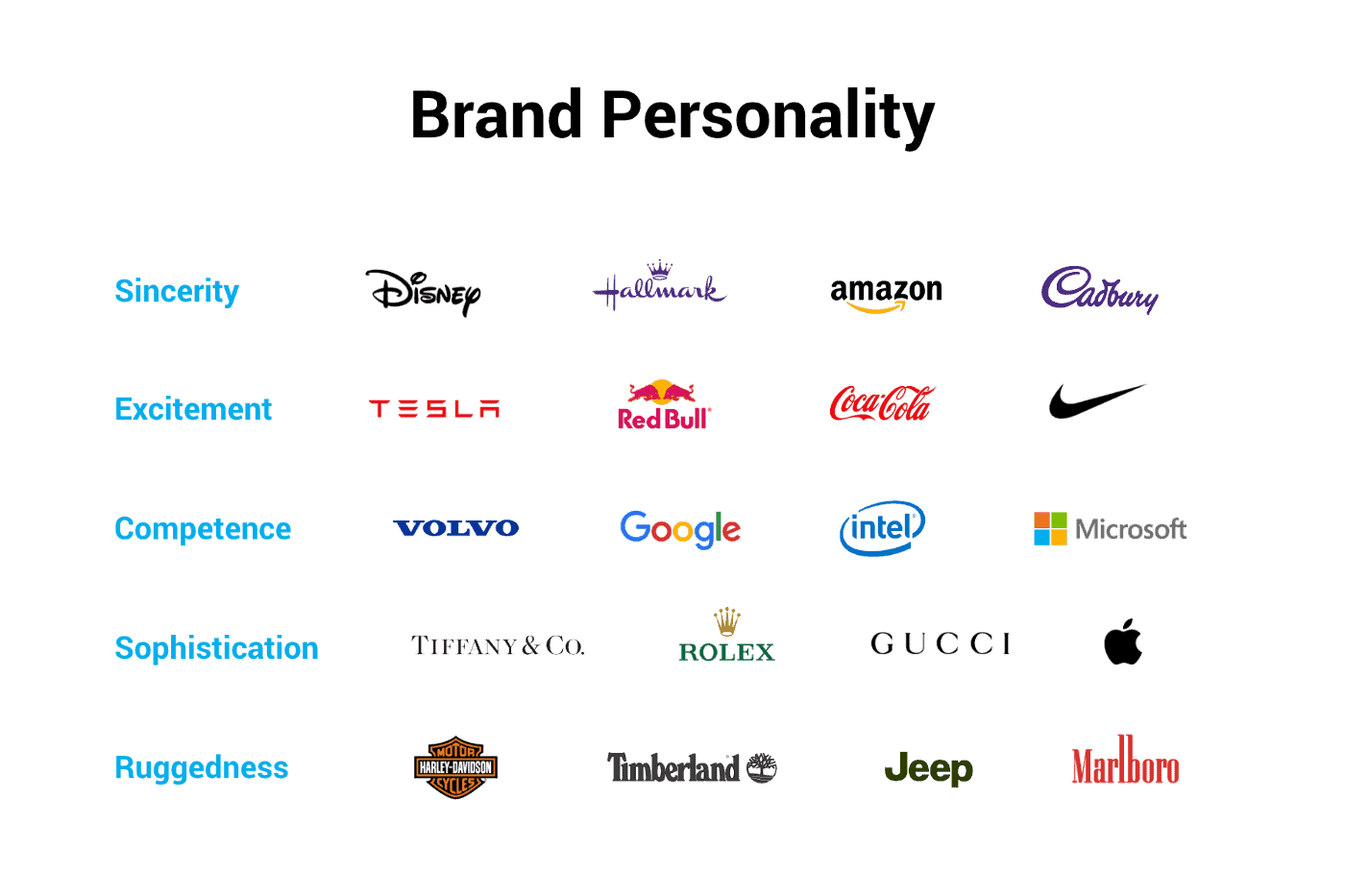 Focus and personality play an essential role in how your business is perceived, whether or not you intend it to be.
When branding, it's crucial to establish a core set of values that will guide your business. These values can inform how you approach certain situations or issues affecting your brand.
So why do so many brands focus on a particular part of their product or service rather than all? Why are some companies perceived as innovative and cutting-edge while others are seen as old-fashioned and conservative?
Focusing on the parts of your product that are most interesting to you or your target audience is excited about helps you stand out from competitors and creates a positive impression among consumers.
In contrast, focusing only on the parts of your product or service that make you the most money may result in a dull, boring brand since customers often look for the most efficient or practical solution.
Your values and personality are reflected in your branding. When you focus your brand around one specific thing, you create a niche, which helps you identify and differentiate yourself from other brands.
How do you decide which area of your brand to focus on?
Begin by identifying what it is that makes your business unique. Think about the kind of company you want to be in and what values will define your brand. Then, examine the benefits of each area and how they will make your business more effective and appealing to customers.
For example, if your business is a personal care brand, your values may include being environmentally friendly and helping people feel and look beautiful. You may want to highlight your commitment to these values, perhaps through statements like "Our products are crafted with the utmost care and attention to detail" or "We're dedicated to serving customers who appreciate our premium products and services."
As another example, if your business is a restaurant, your values may include providing healthy, nutritious meals. You may want to emphasise this in your branding by highlighting the fresh, healthy ingredients used in your recipes, your emphasis on wholesome, sustainable food, and your menu changes weekly to ensure that every customer receives the freshest, healthiest options available.
Now that you have identified your core values and decided which areas of your business to emphasise, it's time to consider the personality aspects of your brand.
Your personality can affect the way your company is perceived and the impressions your customers receive, especially if your business is new or relatively unknown. People's first impressions of your company are based on their experiences with similar businesses.
If your brand is described as warm, friendly, and caring, people will likely form a favourable impression of your company. If your brand is cold, unfriendly, and unfeeling, people may find your company unappealing and turn to your competitors.
Understanding that your brand's personality is developed by how you communicate with your customers and the information you share with them is important. Understanding your values and personality can help your brand be as strong and positive as possible.
3 – Choose your business name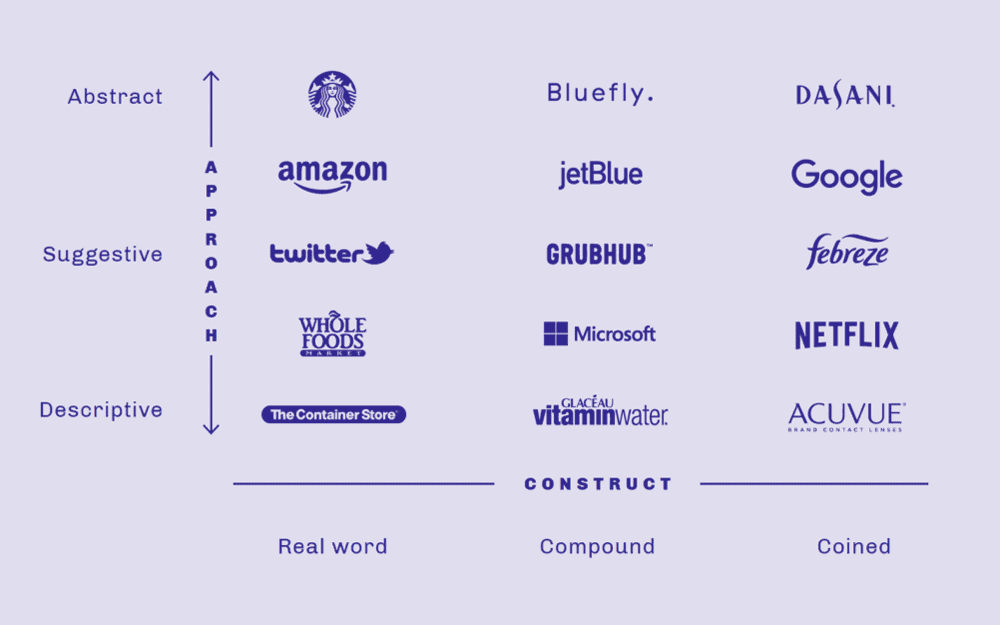 It is a fact that there are many types of businesses in the market and many companies out there with different products and services.
On the other hand, businesses should always work hard to grab customers' attention. You can never go wrong when you start your business. You need to ensure that you provide quality products or services, which is the critical factor for your success in the business.
When working with a brand, it is necessary to consider how your customers want your company to be perceived by your customers. For example, you can use your company's name as a tagline, which will act as your logo and attract clients. Your tagline must be catchy and exciting, so your customers will remember it.
Another thing you have to do is to get creative when it comes to choosing your brand name. When you are thinking of the best business name, there are various aspects that you should look into.
Your company name mustn't clash with your competitors' names. This will cause you to lose your competitors' customer base, eventually losing your business's customers.
Sale
Bestseller No. 1
Here are some tips that you can use when you want to choose a business name.
1 – Find something that is catchy
Your customers will only remember a business name if it is catchy and easy to remember. Many people are looking for an exciting business name. They are the ones that will decide whether they will purchase your product or service. You must ensure that your business name will attract the customers' attention.
2 – Trademark it
Different companies use a trademark to identify their goods and services. You can make your business name a trademark by using it as a tagline. When a company uses its business name as a tagline, it helps market the products or services.
3 – Make sure that it is unique
When you are creating your business, you must consider how you can make your business unique. You have to ensure that any other business is not already using the name you are choosing. This way, you will be able to create your brand image.
Your company name must be unique to stand out among your competitors. It would be best to make sure that the name you choose for your business is not used by anyone else.
4 – Think about your customers
When choosing a business name, you must consider your customers. This way, you can come up with the perfect business name.
5 – Make sure that it is short
When creating your business, it is vital to make sure you choose the right name that is not too long. Many companies choose long names, but this is not a good idea. You need to make sure that you are choosing a business name that is short and easy to remember.
6 – Use the right keywords
You must make sure that you choose a name with the right keywords. You should include a keyword that is related to your business. You should include the keyword "shoes" in your business name if you sell shoes.
You must choose the right business name so that it can attract the attention of customers. You must include the right keywords so customers can easily find them.
4 – Write a slogan
Slogans are powerful tools that can help you build your brand and attract attention in the media and online. But writing a great slogan takes a bit of thought and practice, so knowing the basics is helpful before you start.
First, brainstorm ideas. Brainstorm in whatever way works best for you, whether by hand or paper, in the shower or the car.
Next, pick the best idea and refine it until it's perfect. Remember, your goal is to be memorable, and you want to avoid anything that doesn't accurately portray the essence of your product or service.
Once you have the perfect slogan, write it on paper, type it on a computer, or create a simple logo.
Now, please test it out! See how your target audience responds to it and how it feels to your senses, such as hearing, sight, and touch. Make sure you understand how you will use it concerning other messages.
After you've tested the slogan, it's time to use it.
Use it on your website, social media platforms, and business cards.
Share it on your blog and email newsletters.
Write it on promotional material.
And don't forget to include it in your advertising.
What makes a great slogan?
Many things make a slogan great, but brevity is one of the most critical aspects. If your slogan is too long, it will lose effectiveness, and your audience won't remember it.
A great slogan is also memorable. It should be short and straightforward, and it should reflect your brand and your personality. Keep the following things in mind:
It should be unique. A slogan that's too similar to others on the market may be perceived as unoriginal, which could hurt your brand.
It should focus on your strengths. A slogan that focuses on your weaknesses is less effective and likely to annoy your customers and prospects.
It should evoke an emotional response. People remember slogans that invoke positive feelings, such as love, happiness, or joy.
It should be visual. A slogan should incorporate a simple graphic element. Think about the images you associate with your brand, and use them to make your slogan.
It should be easy to remember. Use your target audience's names, words, or images to give your slogan a memorable, catchy sound.
Try not to say too much in one sentence when writing a slogan. Instead, say, "Be Happy" or "Give Good Service," and let your audience infer what that means.
Make sure your slogan is clear and concise. Don't use jargon, buzzwords, or jargon-laden phrases.
If you're having trouble developing a slogan, consider hiring someone to help. Your slogan can have a tremendous impact on the success of your business and marketing, so take the time to do it right.
5 – Choose the look of your brand.
When looking to buy a new brand, you may feel overwhelmed by the choice of options. Which one should you go for? This is an important decision, and you need to consider your preferences.
Let's first look at how brands are created. A brand combines three components: the product, the brand name, and the design. Your product is the thing you want to sell – a book, a smartphone, or a pair of sneakers. The brand name represents your product's logo, tagline, or symbol. The design is the packaging, marketing, and advertising surrounding your brand and communicating its value to customers.
When choosing a brand, you should ask yourself the following questions:
What is my brand's identity? What is it about? What does it stand for?
How do I communicate my brand to customers?
Which aspects of my brand are the strongest?
The brand is the key to success, and the way to determine your brand is to define it based on how consumers perceive it. By defining your brand, you'll know how it works for your customers and where to focus your efforts. Once you've determined your brand, you'll need to figure out how you want to communicate it to customers.
It's important to remember that you're not just selling your product; you're selling your brand. That's why you must consider your brand in the market context. For example, if your target audience is teens, you must create a design that appeals to them. If you're thinking about creating a brand for your children, you'll need to consider the experience you want your brand to provide.
Bestseller No. 1
Consider your brand's identity.
You're likely to think of your brand regarding the product you're designing. However, this isn't the only aspect to consider. You're designing your brand. Think about what your brand stands for and represents and how you will communicate it to customers.
Brands comprise the words you choose, the images you choose, and the way you present your products. A strong brand will help you stand out from your competitors.
Brands are made up of words, images, and design
There are four ways to build a brand.
First, you can make your product distinctive. You can make it different from your competitors' products or offer something that's never been offered.
Second, you can uniquely offer your product. You can use the product's features to differentiate it, such as offering your product in a sleek, compact package.
Third, you can make your product memorable. You can use the product's name, colour, shape, or design elements to make the product stand out.
Finally, you can uniquely offer your product. How you present your product can make it memorable, like using your product to showcase a particular feature.
6 – Design your brand logo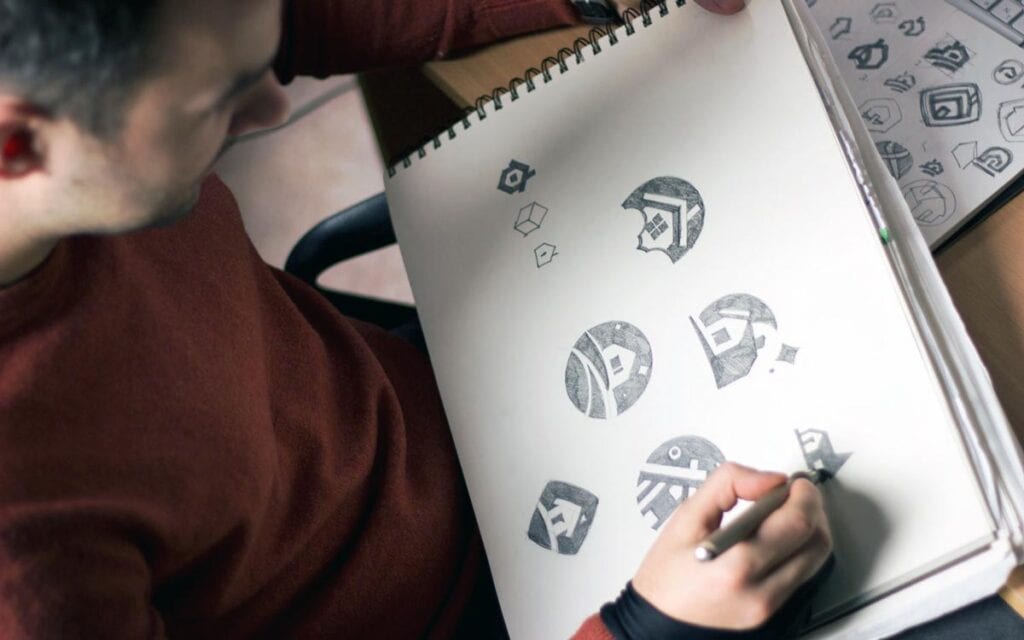 Many people have trouble deciding on a particular logo style for their company. What are the different ways to go about creating a unique logo? This article will explore several ways to create a memorable brand identity and help you choose a perfect look for your business.
1 – Research the type of audience you want to reach.
When thinking about your logo, you must understand whom you're designing it for. Do you need to ensure your logo fits your industry's standards, or do you want something that stands out from the crowd?
Start by finding out who your ideal customer is. Then, consider the type of person you want to attract:
Are they young or old?
Are they male or female?
Do they work outside of your office, or do they work in a cubicle?
How educated are they?
Are they in the market for a small business or a large corporation?
How much do they spend?
Once you know your audience, research your area's design trends. Read magazines, blogs, and online reviews to find out what companies are doing to stand out.
2 – Do your research on famous logos.
Once you've determined whom you want your logo to represent, it's time to look at some examples of similar logos. Find a few logos that capture what you want your brand to represent. Consider how the colours, fonts, and shapes complement each other and how they convey the desired message.
Look for similar logos you admire and think would look great on your product or website. For instance, take a look at the logos for some of the biggest brands in the world:
Apple: Apple logo is simple and iconic. It's an obvious choice for consumers and a smart move for businesses that want to appeal to the largest audience possible.
Boeing – The Boeing logo uses simple black lines with the company name in yellow and red. This logo is known for being bold and straightforward.
IBM – The IBM logo is a simple blue logotype created in bars. In the 1980s, this logo was associated with the business world's most powerful computer.
3 – Keep your logo simple.
Your logo will be one of the first things that pop into people's minds when they see your brand, so make sure it is effective. Simplicity is a highly effective way to communicate your brand's purpose.
The key to keeping your logo simple is to focus on the most important details. Do you want to emphasise a specific colour or font? Ensure to include the details that will help your audience understand what your brand stands for.
Consider the colours of your logo. If you're trying to create a specific mood or brand identity, it's essential to ensure that your logo's colours are consistent with your branding. For example, if you're selling a luxury brand, you may choose a specific palette of primary colours such as yellow and blue. However, a more neutral approach may work better for a business that sells products that aren't inherently luxurious.
Sale
Bestseller No. 1
4 – Don't underestimate the power of negative space.
The easiest way to keep your logo simple is to eliminate unnecessary elements. While the shape of your logo does help it become memorable, it's unnecessary to create an overly complex logo.
Negative space refers to the space not occupied by any objects or symbols. For example, the space above the "i" in the Apple logo is blank, which leaves room for the logo to be remembered. However, the space below the Apple logo is filled with lines and arrows, which detract from the overall effect.
Keep your logo simple by removing unnecessary elements and focusing on your brand's central ideas.
5 – Incorporate a symbol.
For a business that wants to represent a more sophisticated brand, incorporating a symbol can help. Symbols can be a powerful way to represent a brand's personality. However, you don't want to overdo it. Too many symbols can make a logo confusing or unattractive.
If you're trying to convey a particular emotion or feeling, then using a symbolic symbol can help. Consider using a symbol that represents your brand's values or mission. Many successful businesses use an animal or a flower, such as an eagle or butterfly. Other popular symbols include letters, shapes, or numbers.
7 – Apply your branding across your business
Brand building requires the creation of a brand, which is typically done through the use of brand guidelines. These brand guidelines tell your employees and vendors what the company looks like, how it operates, and how it should behave.
This is the first step towards brand awareness and establishing a solid reputation, but branding should never stop there. When you apply branding across your business, it's important to continue it long after the brand guidelines have been created.
A common mistake businesses make is failing to implement branding in their marketing materials. This includes things like:
Business cards
Advertising campaigns
Website content
Email signatures
Every aspect of your company needs to reflect your brand. Even though the brand guidelines are the first step towards that, it's important to continue applying the branding throughout your business. Implementing a consistent brand across your marketing material is the best way. Here are some ways to implement the branding across your business:
Have a signature on all emails and invoices
Include the company logo and slogan on all business cards and signage
Use the same fonts, colours, and images in all advertising, email, and website content
When developing your brand guidelines, create a visual for each element representing your brand. This includes:
Your logo
Your colours
Your font
Your company name
Even if your brand guidelines are well-written and easy to understand, the people within your business should always follow them. If your employees are unaware of your brand or unsure of the purpose of an item, it's essential to educate them about the brand guidelines so that they're using them correctly.
It's also essential to include your brand guidelines in any new items you create. A standard for marketing materials will establish a consistent identity throughout your business and provide a better customer experience.
Branding is an integral part of running a successful business, but it's not the only part. Branding doesn't just stop at your front door. Your business needs to be visible to your customers and those you're trying to sell to.
Use the branding you've established throughout your business to make your brand stand out and provide a better customer experience, regardless of your industry.
Evolve your brand as you grow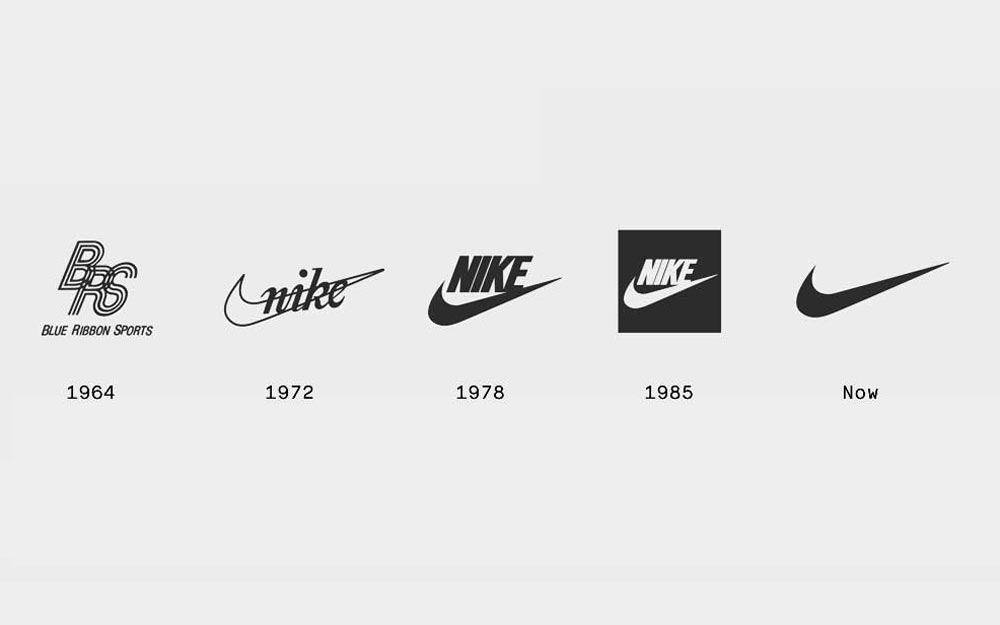 Brands are only as strong as they are well known. But how do you stand out when you are new? You start with your knowledge base and then build customer trust. How do you create trust? Well, you need to tell a great story.
I'm excited to share some insights I've learned during the last decade as a branding strategist.
1 – Focus on your audience and tell a story
Before creating a brand, you need to know who your customer is. If you don't know, ask. This is where research comes into play because you will fail at brand building without knowing your audience.
Once you have your customer in mind, you must know what she wants.
This means that you need to understand her needs and wants. This is where product management comes in. You need to know what your product will do for your customer. What problem does it solve? How is it different from what's already available? This is a process called "product development."
After you have done all this research, you need to create a brand identity for your product. Here is where the story comes in. It would help if you told the right story, which is why your customers must know you before you become famous. So what makes a good story?
2 – Keep your message simple and true
Many businesses are very proud of their brands, but if you look at the logos, they are often hard to read. If you want to connect with your customers and tell them your story, make sure it is easy for them to read.
Use simple, friendly, and straightforward language. Use simple words you can identify with rather than technical jargon your customers won't understand. Make it relevant, and be authentic.
3 – Tell your story over and over
It's a mistake to think that your brand is unique. Brands are like actors; like any actor, your brand needs to work the same way.
What is your story?
Who are you?
What is your product?
How is it different from others?
What problem does it solve?
What do you stand for?
How do you connect with your customers?
It would be best if you were consistent in your messaging. Tell your story over and over again.
How do you know that you have a good story?
Bestseller No. 1
4 – Create a memorable brand experience
When your customers engage with you, they want to feel special. When you tell your brand story, you must ensure your customers remember the experience.
This means that you need to offer something unique to your brand. This could be the story behind your product, a great price, or a particular service.
How do you make sure that the experience is memorable?
Make sure that you make the customer feel special.
Make it relevant to the customer.
5 – Think about your brand on all levels
When thinking about your brand, don't forget the customer experience. You need to consider the customer's experience because that's the only way your brand will succeed.
This means you must look at your brand from every perspective. You need to ensure that the entire experience is the best.
So, for example, if you are a restaurant, you need to think about the experience of the customer and the experience of the server, the hostess, the chef, the chef de cuisine, and the manager.
The same goes for your online brand. It would be best to consider how the site looks, how it is navigated, and how your brand story is presented.
6 – Focus on the future
Your brand story needs to make sense for the future. Think about the future state of your brand. What will you be in 10 years, 20 years, or 100 years? How are you going to change, evolve, and adapt?
For example, if you are an auto manufacturer, you must consider your brand's future state. What will happen in the next ten, twenty, or hundred years? What are you going to change?
This makes your brand more relevant in the future. It's the same as when creating a brand strategy for a product.
Conclusion
You see, you can't be everything to everyone.
I'm not saying you shouldn't try to be everything to everyone. If you're passionate about something, you can quickly go above and beyond to reach out to people who need it.
That said, there are some things you should only consider doing if they will truly benefit you and your clients.
You'll find that if you're constantly jumping from one thing to another, you'll never get anywhere. And if you're going to be working from home, you need to be laser-focused on what you're doing.
Want to read more about brand building? Subscribe below to get the free newsletter.
Last update on 2023-12-01 / Affiliate links / Images from Amazon Product Advertising API