26 Top Tips for Writing Social Media Posts
One of the best ways for brands to reach customers worldwide is through social media. Different social media platforms have other users, rules, and even algorithms. The best aspect is that determining which techniques work best for specific social media networks doesn't require a lot of trial and error.
It's still crucial to keep an eye on your posts to determine which ones get the most interaction. However, you don't have to start writing influential blogs from scratch. You can adhere to the guidelines set forth by powerful brands. So, if you are planning to make the most out of your social media content, see more tips that we have provided below to help you with it:
26 Top Tips for Writing Social Media Posts
The 26 best tips for writing posts for social media platforms are:
Use Casual Tone
The most successful social media marketers know that social media pages shouldn't be perfect replicas of company websites. You must maintain a casual and comfortable tone on Facebook, Instagram, and Twitter, even if your business is serious. Instead of writing and posting in an overly official and promotional manner, do so to build relationships.
Keep in mind that individuals use social media to interact with brands outside the bland corporate-speak of brand websites and to connect with friends. Keep your principles in mind while communicating to your target audience in their language. The tone of your brand needs to come through in your posts. Your company's "Why" story and market niche impact your brand's voice. You must maintain this tone at all times.
Conduct Research Properly
Even the most talented authors must adjust their writing for the target audience. How else can you satisfy them if you don't know what they need? You risk losing your audience's interest if you don't do your homework and consider their viewpoint. Before modifying your content to add solutions, you must first construct a persona for your audience that includes details about their motivation, interests, desires, lifestyle, values, and issues.
Content writing for social media becomes relatively more manageable when you are aware of all aspects. The research will also make it simpler to write in an understandable style and provide evidence to support your ideas. Data is fun for everyone as long as the numbers are easy to understand.
Keep Your Competitors in Check
Observing what your rivals are doing is another easy-to-use but powerful tactic. What topics do they post about? What subjects are they discussing? What hashtags do they employ? What strategies are they employing to engage the target audience?
For instance, does Facebook or Instagram do better with their content? You can gain insight from your competitors' platforms' social media approaches. You may also observe a competitor's trials and errors, which will help you learn from them and steer clear of any faults they may have made. Then, you can apply various marketing and branding techniques to fulfil your goals.
Keep It Concise and Clear
Instagram, Twitter, and Facebook are not the venues to post in-depth analyses or case studies. Even using the entire word count is not required. While the recommended length for a Facebook post is 40 characters, some of the most popular postings include only 11 words and use images and videos to reinforce points. Online environments are known for their split-second evaluations and prompt conclusions.
People appreciate their free time. You must show that you are not wasting their time if you want them to pay attention to your updates. Write for an eighth-grade readership. It entails avoiding jargon and utilising concise, simple-to-read paragraphs with headings, lists, and bullets.
Examine Your Output
Your fan base is expanding. Your conversion rates are through the roof. You frequently get DMs and comments from devoted, passionate customers. Your ideas are on fire. Yes, life is good. No! Yes, the present situation is favourable, but do you understand why? What produced these outstanding outcomes?
While being fortunate is fantastic, recognising why your material performed well (or not) will help you develop repeatable procedures for effective campaigns. Try:
Conduct a regular social media assessment.
Uploading content at various times and on different days.
Include a CTA That Isn't Overly Promotional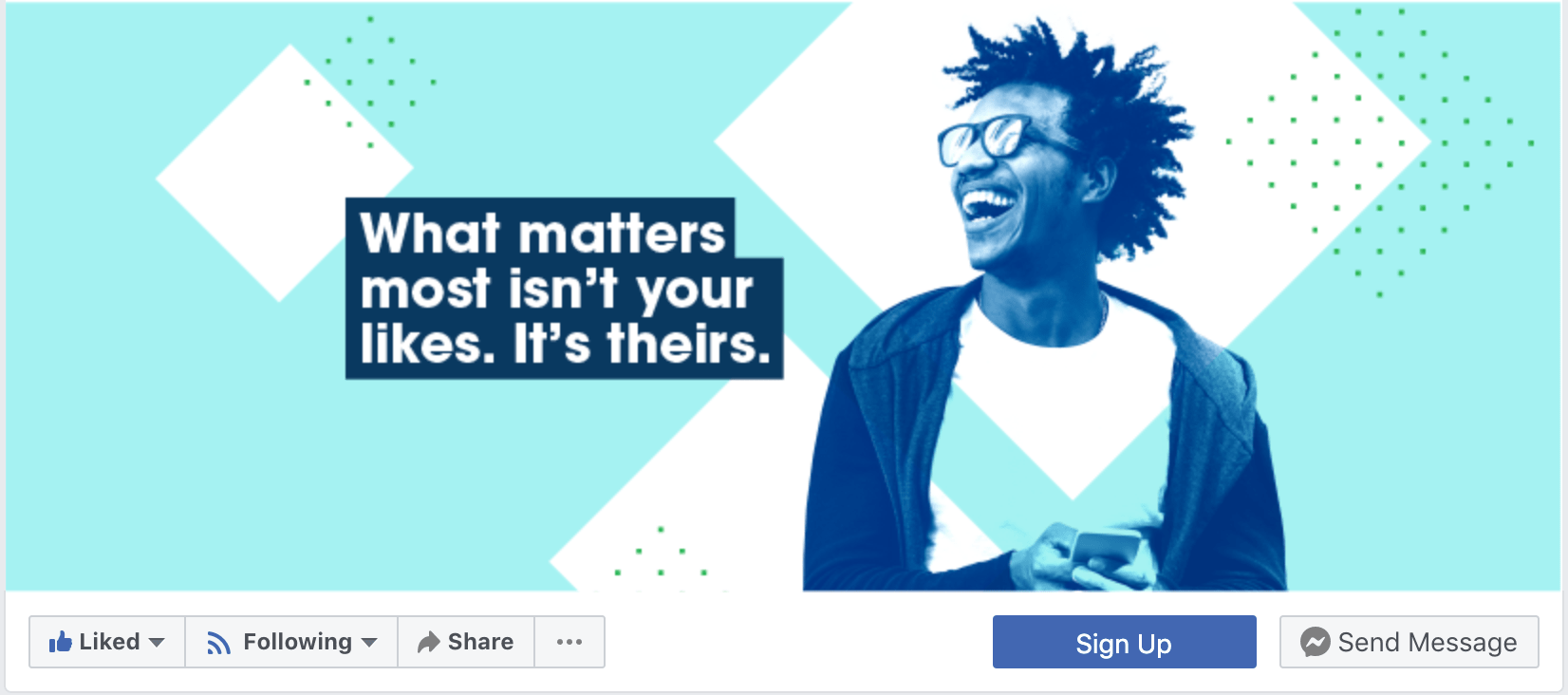 Excellent social media postings include a call to action but aren't overtly promotional. After reading your post or watching your video, you want your audience to "like," "share," "Subscribe," "comment," or "participate in a discussion." You don't want to appear unduly promotional, though, as that could lead people to believe you are doing it for other reasons. Your CTA should always be considered while posting.
An engaging topic and a call to action are the first elements of a clever social media post strategy. Use concise and direct CTAs, such as "subscribe for more" or "watch now!" 
Produce Error-free Content
Your spelling and punctuation must be flawless, regardless of whether you represent a light-hearted brand, frequently use acronyms, or aim to appear as informal as possible. Grammar and spelling errors give the impression that you are not as careful as you claim to be.
Even if your content is top-notch, readers will wonder why you failed to proofread it. Use spell checker software sparingly to fix your grammar errors. The tool's name gives it away; it just performs spell checks. Before posting, it would be beneficial to have your writing and editing done by native speakers. Use a native speaker to check your words before going live if you're trying to reach an audience that speaks several languages.
Insert Compelling Captions
Even posts on the top items in the world need compelling captions to stand out amid the social media noise of competitors, influencers, and celebrities. A caption is a heading or brief description that appears with a post and serves to pique interest. It is the primary motivator for participation.
A fantastic caption could be hilarious or wise, depending on your brand. Shorten the phrases and include a link to your blog or the product page. For emphasis, use forceful language.
Post When It Is Appropriate
The timing of posts is just as crucial as content size requirements. For each industry, there are optimal times and days of the week to post. To get this correct, some trial and error may be necessary. Researching and trying various post frequencies is crucial if you start with social media management.
This can assist you in figuring out the best days to receive the most views and interactions, as well as when your audience is online. The ideal days and times to post on social media will probably be recommended if you utilise Meta Business Suites or another social media content management tool; this can offer you a head start.
Punctuation Rules Aren't Necessary to Be Followed
Posting on social media is not the same as writing a college thesis, even if you are a skilled writer. Every social media platform has its algorithms, best practices, and posting strategies. You may need to stray from some punctuation conventions to fulfil your articles' length and message requirements.
Block capitals, for instance, can be used to incite excitement on Facebook without coming across as rude or argumentative, unlike when they are used in SMS or email. To express excitement, you can also utilise exclamation points. You can omit some words, abbreviations, and punctuation on Twitter without violating the word limit.
Mix Several Content Types
Video is the most potent type of material on most social media sites. However, the most effective social media efforts use a range of posts, including images, infographics, gifs, emojis, memes, blog posts, press releases, links, and more. Videos and photos help people remember information by conveying much information in a short amount of time.
Also, use hashtags. Hashtags are particularly significant on Twitter, Instagram, LinkedIn, and Pinterest. You have a choice of both well-known and industry-specific words and phrases. Your information is made searchable, shareable, and fashionable by them.
Make Your Content Available in Advance
Don't be a Melvin of the Last Minute when writing social media posts. A recipe for burnout is coming up with material before you post it. Planning your social media material allows you to produce high-quality content, logically organise campaigns (both organic and paid), and solicit team input and participation. 
You may quickly bulk upload and schedule up to 350 posts at once or create material on the fly. See how Hootsuite can assist in streamlining your workflow.
Follow the Brand's Voice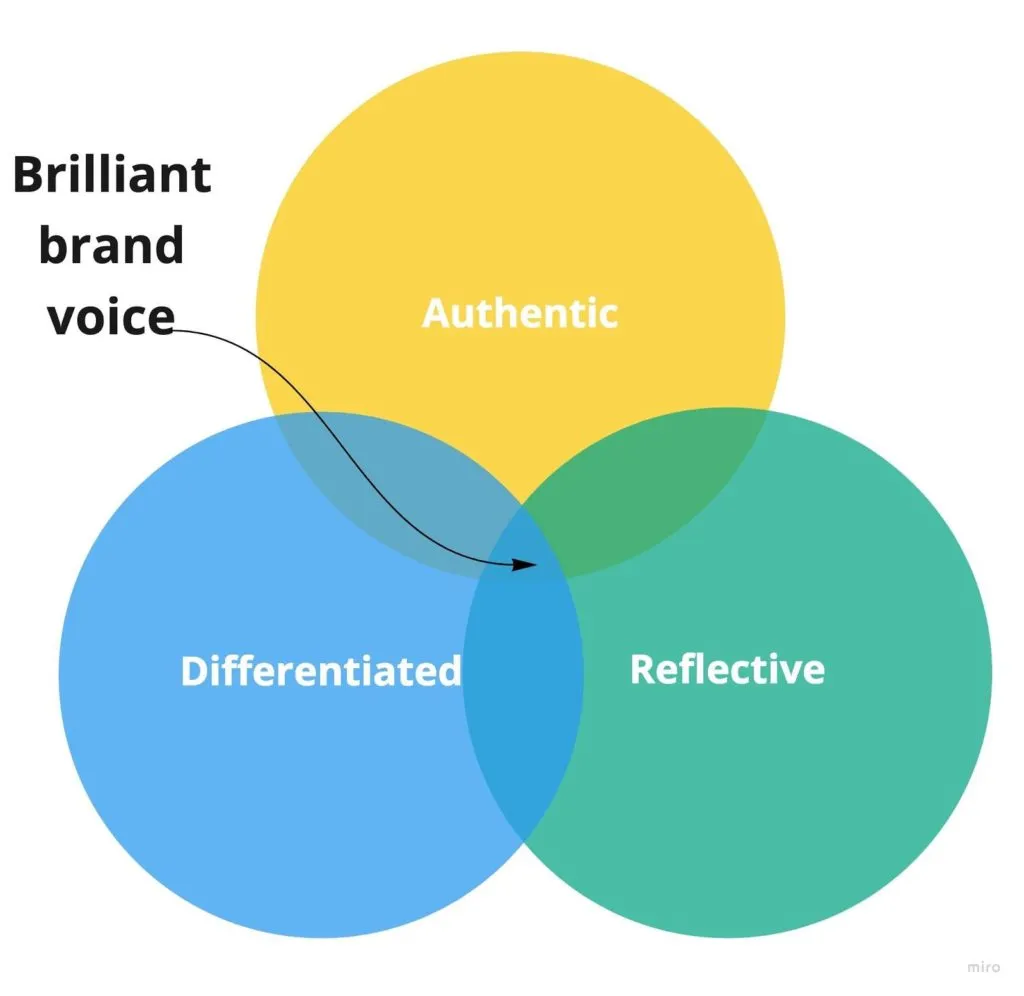 It's time to establish a brand or tone guide if the company for which you are producing content doesn't already have one. Is the brand whimsical and enjoyable? or bluntly serious? You can aid content consistency throughout the website and social media by addressing the tone and personality of postings in a brand guide.
Colour schemes and fonts that a social media manager should use while posting is other elements you can include in a brand guide. Creating a brand guide can help prevent issues by outlining the standards to be followed while producing content. The brand voice must be clear for the brand guide to succeed.
Ask for Opinions from Your Audience
While social listening is great, you should also try to engage your audience directly. Inquire about their thoughts and ideas or ask amusing questions about them.
You can request responses in the form of comments, provide a link to an online survey from your social media profiles, or run a quick poll on Twitter or Instagram Stories. If you provide your clients with the ability to express themselves, you can automatically satiate their needs.
Develop a Social Media Strategy
Content planners are tools that social media managers use to schedule posts for the coming week, month, or quarter. This way, everything is set up, and if changes are required, they can edit a post and maintain organisation across all platforms. Although it's crucial to schedule posts in advance to maintain contact with followers, the plan should be supported by a solid social media strategy.
Business objectives and the available individuals managing the platforms should be the foundation of any social media strategy. It's helpful to develop a standard operating procedure for posting procedures and instructions for answering comments and direct messages to make things simpler for anyone in charge of maintaining social media platforms.
Utilise Beneficial Platforms for Creating Social Media Content
Social media managers and content marketers can make better use of their time by using a tool for creating social media content like Canva. Working smarter rather than harder is the goal. When making posts, these platforms frequently offer imaginative themes and concepts that you can personalise to your preferences. They are beneficial for straightforward entries, like quotes or questions.
You may enjoy the holidays with your followers by using their simple holiday post templates and making minor adjustments. Try the top Canva alternatives if you want to try out a few more social media content platforms before settling on one like Snappa, VistaCreate etc. 
Cross-Post to Many Platforms, But Make Changes
A content strategy is not when a Facebook post is automatically retweeted on Twitter. Of course, you can and should reuse content across several platforms, but the key term here is repurposing. Turn the article's main points into a Twitter thread instead of just posting a link to it on all of your social media profiles.
Make a YouTube video with a script based on the blog post; in the video description, include a link to the article. To encourage your followers to read the article in its entirety on your website, stand in front of your phone and record an Instagram Reel while pointing to various text sections.
Accept Social Listening
Social listening is free, in-the-moment market research despite sounding like fancy marketing jargon. Essential listening searches social media platforms for references to your brand, products, rivals, particular keywords, or anything else you wish to scout for. Modern techniques can assess brand emotion, identify logos in photos, and more.
It gives you the inside scoop on what customers think of your business or the qualities they want in a product. But knowledge on its own is insufficient. It would help if you used it in practice. Keep an eye out for daily questions about your sector or requests for suggestions on social media with your AI, then join the conversation with a comment or retweet.
Yes, interaction and promotion play a significant role in why you use social media, but at the end of the day, social media is all about pleasing your customers. Although you may have an email address and a 1-800 number for customer support, 70% of your consumers prefer to settle problems on social media.
Do you wish to go beyond? To assist clients who haven't even contacted you, combine social listening with a customer service mentality.
You Should answer DMs and Comments Quickly
In addition to tagging you in a post, customers are contacting you or leaving comments on your social media posts with customer service inquiries. It is easy to miss those crucial remarks, especially if your postings attract hundreds of comments. How, then, can you be sure that you notice them and react? With the help of Hootsuite's consolidated inbox, order the confusion.
It gathers all messages and remarks from the social media platforms you have connected to. You can organise and expedite your responses by seeing threads for DMs and comments and assigning conversations to particular responses. 
Use a Chatbot to Expedite Routine Queries
Customer service is crucial, but it can take much time when most of your clients have the same questions, like "Where's my order?" "I have a warranty claim to make." Fortunately, technology has advanced to save time. The workload of your customer service personnel can be reduced by 94 per cent by deploying a chatbot to respond to straightforward, FAQ-style questions.
Review the recommendations from industry experts in the step-by-step social media strategy guide to find out how to improve your online visibility. Get the guide now for no cost! Chatbots like Heyday may provide 24/7 rapid, personalised assistance and automating general queries. Customers can check the status of their orders or inquire about product availability in just a few minutes.
Plan your Crisis Communications
There is a difference between a few unfavourable remarks and a full-fledged PR catastrophe. Regardless of whether the criticism you face is justified or not, it would help if you had a crisis management strategy in place:
Who will take the lead on your team's response?
What will be your reaction?
Will you announce it to the public?
Will you reply to each remark individually, or will you refer readers to a written statement?
Will you alter the rule or practice that has enraged people? If so, how will you make that known?
Having a strategy in place is great, but ideally, conducting your daily operations ethically, responsibly, and inclusively can prevent situations like this.
Utilise Pictures and Video
Use images, graphics, and videos to help illustrate stories wherever you can. Visual imagery may frequently explain a tale more swiftly and succinctly than text alone, in addition to being more engaging. In social media posts, an image or video can stand alone while still delivering your visitors the whole material.
Keep in mind that using video, in particular, might help you engage your audience more deeply. People respond well to video because it helps them relate to you more personally.
Conduct a Performance Analysis
Monitor the activity on your social media profiles 24/7! Measuring performance in real-time and producing actionable insights that are precisely targeted to maximise outcomes when tailoring your SMM strategy is beneficial. In addition to creating monthly performance analysis reports quantifying the benefits of your work on your accounts.
It keeps you motivated to perform better and create good-quality content. Also, check how your competitors perform to apply the latest and most beneficial strategies. You can hire experienced professionals for that purpose.
Construct a Content Calendar
You may maximise the benefits of your efforts to create digital content by planning your content mix across social media channels using a social media content calendar. An updated blog post can receive social media attention.
Using your content calendar, you may schedule when to post the relevant Facebook post, TikTok, and Instagram Reel. You should include your continuous content requirements in your content schedule. Therefore, you can employ a personalised content calendar for that.
Think About Inventive Ideas
Take some time to write some ideas on the whiteboard, whether you're a one-person business or have a sizable social workforce. (It doesn't matter if the whiteboard is literal or metaphorical; what matters is that you compile all of your thoughts in one location.)
Everyone on your team has different personal and professional experiences using social media that will influence their expectations and suggestions for content. All of this information is brought into your shared brain trust when people are free to share, where it may develop into high-quality social content campaigns.
Conclusion
You can create compelling social media posts by following the guidelines mentioned above. You do not need to look to spend a significant amount when it comes to the promotion of your content. Just stay familiar with these innovative techniques and ace it up.
Author Bio: Pearl Holland is an experienced content creator who crafts well-researched pieces on diverse topics. Her creative expression and passion for producing awareness-generating content make her one of the best writers.