How To Create A Killer Website Design
You have only a few seconds to hold attention, create fascination, and convince visitors to stick around, read more, or act.
Ready, go!
Too late; your time is up. By the time you have read this, your customers are gone.
Your website is your virtual first impression. Your website design aims to attract, educate, and persuade visitors to navigate to other pages to learn more about you. If your website design is not unique, nothing else matters. Visitors will come and leave before they even start to scroll, and your company will be in the virtual dust.
Considering it's a do-or-die situation for your business, it is always better to consult top web designers who could guide you with cohesive design strategies that could help you build a killer website design to attract new visitors, share your products and services and, more importantly, build your brand in less than 10 seconds. Every. Single. Time.
In a world where netizens have more than 1.8 billion websites they can undoubtedly visit, you need to make sure your web design is not just a pretty face.
Use web design's best practices to ensure your visitors perceive your firm nicely. Hence, their chances to remain on your website and learn more about your business increase.
Experts in the business world have found that netizens judge your website based on visuals alone, and if your website doesn't do much for your visitors, they will leave.
Look at this revealing data:
75% of visitors will evaluate your credibility based on your website design and visual design.
Visitors take 0.05 seconds, yes, 50 milliseconds, to form a first impression of your website design.
About 38% of visitors will stop interacting with a website if they find your website poorly designed and unresponsive.
Consciously or unconsciously, we react to visuals and are naturally drawn to a good website design. It is also why well-designed websites convert better than inadequately designed ones.
Learn how to design a killer website by yourself. Let's dive in.
Navigation is a vital aspect of website design. It would be better to keep the choices as clear and straightforward as possible to allow your visitor to navigate your website quickly, making it easier for the user to decide where to go.
Attempts should be made to restrict the number of options to less than seven or better to categorise the options on the web page.
2 – Use responsive design
People will access your website from various equipment, from a smartphone, tablet, laptop, or desktop. The website design should be accessible and navigable on all devices. A responsive design will work on all platforms.
A good, responsive web design will ensure your website is adjustable to your user's browsers and screen sizes. In short, ensure the browsing experience is the same for every visitor, whether from a smartphone or a laptop.
3 – Using visual elements
Just as an eye-catching visual keeps visitors engaged, so do the websites with graphics and photos.
Adding valuable and relevant photos and graphics throughout your written messages will add visual interest to your website. Visuals immediately draw users' attention and will likely keep them hooked through your website pages.
The relevancy of graphics and images to your brand and content is crucial. Avoid using stock photos as they are generic.
You can work with a graphic designer to create customised graphics and infographics to incorporate exciting visuals. Images of your products, workplace, and staff will connect your visitor with your business. It will be a stamp of authenticity for your visitors.
4 – Reduce Image Size
You should select high-quality and high-resolution images for your website. It will improve the downloading speed of your website as well.
As per MachMetrics, a website speed monitoring company, a website's ideal loading time should be within three seconds. However, the majority of the website's loading time is much slower. A slower-loading website will harm your brand image and business.
Reducing the size or compressing the image without reducing the image's resolution will reduce the loading time.
5 – Use White Space Wisely
White space gives your website room to breathe visually. The area ensures the website does not look overcrowded. It will naturally allow your visitors to stay on the website longer.
Unfortunately, you'll find plenty of cluttered website designs all over the internet.
In addition to extreme mistakes, you'll also find the more subtle ones, such as improper margins in padding, haphazard image and copy placement, and other elements.
6 – Add Social Media plugins
Adding a social media plugin to your website will help you gain easy followers. You can add various Social media platforms to your website like Facebook, Twitter, Instagram, Pinterest, Snapchat, etcetera.
Incorporating social media into the website design is very easy. You can keep them virtually anywhere you want but according to your website ascetic and theme, like in the header, navigation, footer, and other webpages.
Adding these buttons makes it easier for your visitors to check your social media accounts and connect with your brand on various online platforms. They can follow you for your updates, enquire and ask about your products — potentially expanding your chances of visitors returning to your website.
If you publish new articles regularly on your blog linked to your website, consider adding share buttons on various social media platforms, making it easy for your visitors to share your content on their social media accounts.
This is one of the efficient and straightforward elements needed in your web design. It effectively reaches more potential customers and will boost your digital visibility.
7 – Minimalistic website design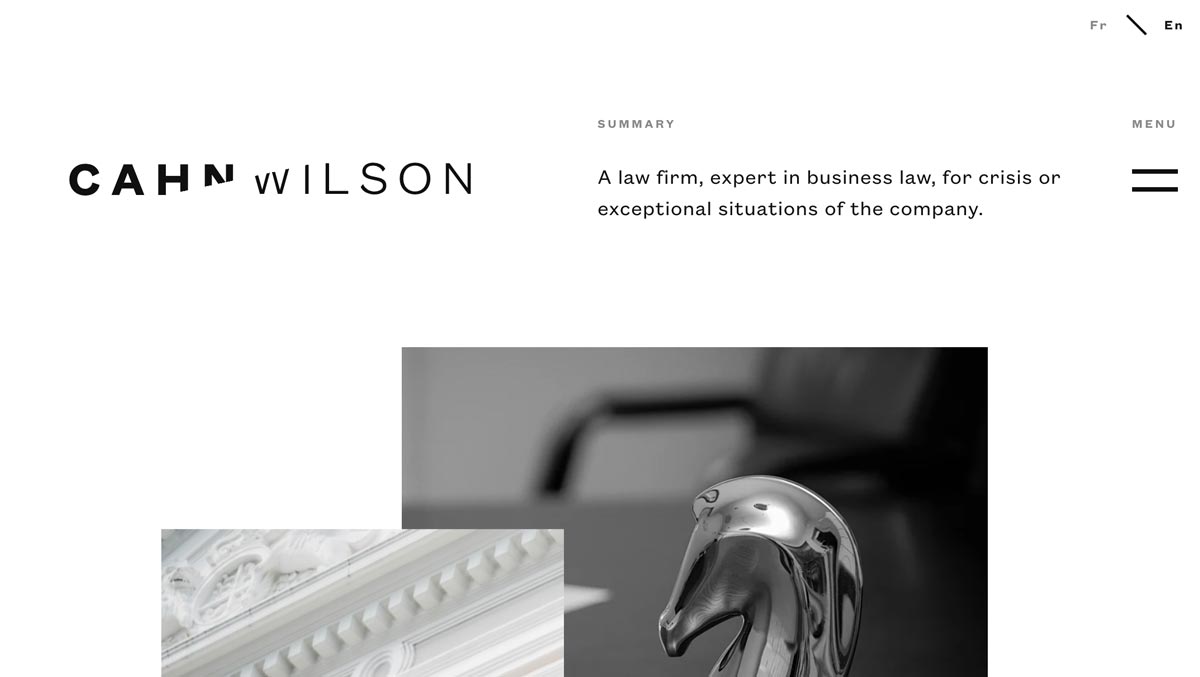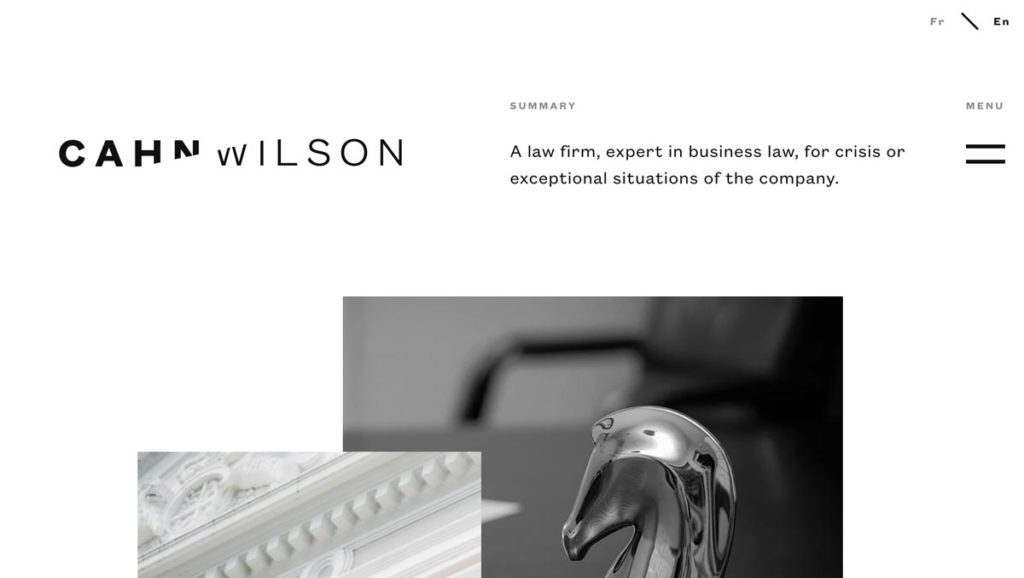 Minimalism has gained popularity and is still trending, in sync with modern website design practices. A minimalist website downloads faster, needs fewer resources, and often takes less time to develop than complicated designs.
Plus, your website will look professional, neat, and impressive.
Minimal web design has lesser elements, but it is not easy to create one. You must balance by fulfilling all essential elements of the website, making it attractive, and keeping the design clean for your visitors.
According to a study by EyeQuant, clean design results in a low bounce rate on the website.
The best-known example of minimalism in web design is Google.com. Since its beta offering in the 1990s, Google has prioritised neat user interfaces. Its homepage is designed entirely around its search function, and any noise on the website is filtered.
8 – Reflect on Trustworthiness
If your website experience to the visitor reflects what you have been striving for with your company, then your credibility automatically goes up. In other words, the visitors' trust in your brand increases by experiencing your incredible website design and performance.
Being honest and transparent about your service and product is the best way to improve your trustworthiness. Your website homepage should be up-front in showcasing your value and vision to your visitors. Let your visitor quickly know what you do.
Another way to increase trustworthiness is by listing your price clearly on your website. Link your price page with the homepage. In this way, you are not forcing your visitor to contact you to learn more about the prices of your service and products.
9 – Write clear and robust CTAs
Call of action (CTA) directs the visitors to become your customers. The website journey of your visitor should end with clear directives that will align with their interest.
Including relevant CTA on your web page will nudge your visitors to the next step they have to take. A clear message and direction on the website will allow your visitors to act. Please direct them to another page, or they can sign up for an email and share contact details so your sales team can reach your potential customer.
Laying a clear CTA pathway on your web design is vital to giving your business the power to generate leads — visitors into customers.
10 – Heatmaps
The heat map is a data visualisation or activity visualisation that shows where the visitors are clicking, scrolling, and moving to another page on your website. The 'heat' part from the head map comes from the colour scale, which shows different colours on the activity area of the website.
Colour scale: Blue depicts cold parts of the website, and red shows the popular (hotspot) parts. A heat map will give you feedback on where visitors spend more time on your website.
It will track visitors' mouse movements, and you can identify potential spots on your website.
With heatmap information, you can:
Optimise your website design by using heatmap data. Heatmap allows practical tests on your website with actual data. You can use this element to improve the design and attract visitors to the less popular area.
You can improve CTA placement on the website. Placing the CTA on the location that receives the most eyeballs will increase the likelihood of action by the visitor.
You can quickly redefine the navigation of the website. You can keep a tab on your navigation buttons to see if they work effectively.
With a heat map, your website improvements will be data-driven.
11 – Optimise Your Website SEO
All the hard work on your website needs to get back to SEO. Only adding keywords on your webpage is not enough. You must keep improving your content by targeting specific subjects to build your site authority vis-a-vis your business.
For example, the landing page for an eCommerce design website will focus on some aspects of your webpage. They are:
How easily your visitors can navigate your website.
Performance and looks of your website on a mobile phone.
The most important text on your website will be the headline. It gets the most done for your website.
Using words and phrases that have a good ranking.
Linking your website link to other web pages.
12 – Create an XML sitemap
Creating an XML sitemap will make search engine crawlers monitor and analyse your website's content. It will show bots the location of the pages on your website, including when the page was last updated, the frequency of page updates, and the relationship with other pages on your website.
A sitemap shows Google that your website does not have repetitive or duplicate content; otherwise, it can damage your SEO rankings. However, while designing your website, many elements factor into Google ranking too.
Apart from a few points mentioned above, there are a few more aspects that you can use to improve your website. These elements are:
Domain: The domain name or URL link are consequential to your brand's Google rank. The critical element is the keyword used in the domain name, how old your domain name is, and the domain extensions like .com, .org, .gov, .net, etc., versus nontraditional extensions.
Site Quality: Your website must have helpful information for visitors like these important pages: "About Us," "Contact Us," how frequently you update your website, easy navigation, SSL certificates, fewer website crashes, etc.
Backlinks: The frequency at which your website gets linked to another website is a backlink. It is an essential factor for ranking well on Google. The number of linking pages, the website's authority, the quality, and whether these links come from .edu or .gov domains. It helps build your domain credibility.
Wrapping up
Website design is critical. Your web design choices will reveal whether your website is a success or a failure. Period.
Remember, every website design is a work in progress.
You can improve every website design. You can use this list as your guide to making essential improvements to your website design. Every suggestion on this list is backed by data and research related to web design principles.
Do not get overwhelmed; start slow and steady. Implementing relevant design suggestions will not happen overnight.
It does not matter if your web design is brand new or your website has been like this for decades. Your web design will improve if you put the work in and continuously fine-tune your website, and then without a doubt, you will have the edge over your competitors.