7 Recommendations for Remote Product Managers
Being a product manager is a challenging career, but doubly so if you're working remotely. Distance doesn't have to make you and your team members distant, in any case.
With attention to key performance indicators, technology, and communications, the remote product manager can excel, producing exceptional results for companies.
Remote Product Management
The use of virtual teams is a trend that has accelerated in growth during the 2020s. Global management and international markets have necessitated team members in different countries or hemispheres. 
Shifting to remote work was considered a benefit before the pandemic shutdowns. 
Today, that flexibility is considered a necessity. With the right technology, communication strategies, and management skills in team building, a product manager may become more productive remotely than when the manager and team were in the exact location.
Remote product managers may have team members in these configurations:
Fully Remote
Each member works from separate offices in different cities, states, or countries in this type of team.
Fully remote team members may work from home for public health reasons or improve work-life balance. 
Hybrid
Some employees work in a centralised location in hybrid teams, while other team members work remotely.
Flex
Flex team members can work in a centralised location or remotely, and they may alternate days or weeks in which they work in remote locations.
Advantages
There are advantages for remote product managers and their teams, companies are finding. These include:
Increased productivity due to reduced distractions
Reduced stress
Reduced turnover
Access to the world's top talent
Reduced cost, since you may not require office space
Challenges
Remote product managers must focus on communications and scheduling issues they may not have considered when working at the office. These include:
Setting schedules
Building accountability
Different time zones
Creating a company culture remotely
7 Recommendations for Remote Product Managers
Keeping remote product managers' advantages and challenges in mind, we have seven recommendations for remote product managers to make the most of their far-flung team.  
1 – Focus on the Goal
Keeping a virtual team aligned, focused, motivated and working in concert toward a shared goal is one of the biggest challenges facing remote product managers.
To keep their team focused on the same goal, the remote product manager should ensure each team member clearly understands the product, goals, and each person's key role.
A remote product manager should consider small details such as including a call to action on the site when launching new products is the case.
2 – Build Accountability
Once team members understand the remote product manager's vision and goals for the product, they need to be clear on what they should be doing and the deadlines for their work.
This can be orchestrated through shared documents, spreadsheets, and special software designed for project management and collaboration. 
A dashboard arrangement where management and team members can share real-time information is ideal.
3 – Respect Team Members' Time
If virtual team members work in different time zones, perhaps very different ones, remote product managers' key move is to schedule work and meetings, taking those time zones into account.
An 8 a.m. meeting for some might be 6 a.m. for others. Finding that sweet spot of time that works well for everyone is essential for morale.
Zoom or WebEx meetings can ramble if they're not run with a plan. 
A day or more before a scheduled meeting among remote team members, a remote product manager should email employees an agenda for the meeting along with supporting documents.
Setting a time limit for meetings will keep them running efficiently and effectively. 
Explicit instruction from the remote product manager also respects virtual team members' time since it allows them to do their jobs better and meet expectations.
In remote management, the manager and team members may feel they are overcommunicating. That's a good development as the manager builds communication protocols.
4 – Virtual and Visual
Remote product managers may communicate with team members by instant message, email, or text message, but those messages can be misinterpreted.
Working face to face can be a more effective way to communicate, so savvy remote product managers will make time to talk with each team member virtually for clear communication.
5 – Rapid Response
Your remote team will need answers and information from their manager quickly. That is why remote product managers must respond quickly to emails, calls, and instant messages. 
A virtual team's progress will be at a standstill until they receive direction from the remote product manager.
6 – Create a Common Culture
Ideally, virtual team members will still feel they work in the same company as the central office. 
Creating that culture for remote team members is challenging, but you can do it.  
A remote product manager should be sure to share information about company news with those in remote teams.
You should distribute employee newsletters to them and include them in employee recognition. These steps will help employees working remotely feel like they are a part of the company culture.  
7 – Celebrate Wins
Remote product managers should recognise all their employees' teamwork and achievements, especially those who work virtually. 
High-fives might be challenging to deliver in person, but a simple thank you or a virtual toast to reaching a meaningful goal will create enthusiasm for the future.
Excelling in Remote Product Management
Remote product management has its challenges but also its victories. Pulling together a remote team of employees and building a culture of achievement among them is gratifying and fulfilling. 
Building and managing a team remotely is a valuable skill in today's marketplace. 
Demand for experienced remote product managers is increasing across industrial and economic sectors.
Shifting to remote product management can be done successfully through excellence in communication and monitoring progress.
These recommendations will prepare remote product managers to build their teams and reach their objectives. 
4 Tips for Choosing the Perfect Product Manager
Finding the perfect product manager is a difficult task that can be made much simpler by looking for creative, passionate, and personable candidates.
Creative product managers are excellent problem solvers and great at creating an image of the product in their minds. 
Doing so will unify the vision for the executives while providing a clear picture of the development teams.
You will want a product manager who can describe things in myriad ways and use their knowledge to develop new strategies or roadmaps. 
To find a creative and available product manager, you may have to look past the paper and examine the person. 
Here are four tips for choosing the perfect product manager:
Sale
Bestseller No. 1
1. Look for creative product managers
Creativity is hardly ever heard, but mostly what you need from product managers.
While you may look for a host of technical skills, you also want to ensure that a product manager candidate is a lateral thinker capable of engineering innovative solutions to complex problems.
Creativity is an essential skill for top product managers. They use their creative and curious minds to gather data, analyse, and advise executives. 
Without a creative mind, product managers cannot navigate the innumerable difficulties concomitant with product development.
In addition, creativity is a great trait that is rather infectious. A creative product manager can inspire creativity in others, boosting team morale.
2. Don't just read their resume
What do you learn from resumes? You learn how well a candidate can write one.
Sure — you'll be able to glean a few precious details, such as work experience and education. But what else can you learn from it?
Unfortunately, resumes are just a piece of paper; they don't reflect a product manager candidate's personality type, work ethic, or management philosophy.
Dive deeper into the product developer's experience before making judgments based on their CV alone. Use the resume as a starting point, not as a barometer.
3. Ask them about past mistakes
Product management is not a science; it's an art.
As of yet, there is no way to account for every single variable or vacillation in the market. Furthermore, there's often no way to prevent road bottlenecks, bugs, and other bumps.
As such, great product managers are adept at finding and fixing large and small mistakes. 
Product managers shouldn't be skittish about making mistakes, nor should they defer blame.
Instead, they should be open about past mistakes (as mistakes are inevitable) and provide you with explanations about how they remedied them and what they learned from them:
4. Have product manager candidates meet the team
Ask a third party to weigh in on your decision before offering employment.
Have your team meet product manager candidates before setting anything in stone.
Your team can help you assess how well a product manager fits the company culture, the candidate's communication style, and the viability of their management philosophy.
Conclusion
The resume may not reflect the product manager's creativity or fit within your team. 
This is genuinely about the cultural fit and if the product manager will cause friction or difficulty.
Unfortunately, like most industries, development is a human business that requires plenty of interpersonal skills to navigate effectively. 
Newer or younger product managers may not have the work experience or education like vets might, but they could be the perfect cultural fit for your development teams.
A product manager that can flow within the development process with the developers is arguably more valuable than someone who reads well of paper.
To gauge such a personality, one must first test their honesty and humility. 
Ask them about mistakes in the past and how they fixed the issues to gauge their disposition and, ultimately, their fit.
Do not be shy about asking other professionals in the field to help you decide on the right candidate. Often, someone who has been around product managers for a while can spot the differences between good product managers and difficult ones. 
Finally, gauge the product manager's efficacy, meet the development teams, and see how the developers respond.
These tips will ensure that you find the perfect product manager in no time flat.
How to Perfect Your Product Design Skills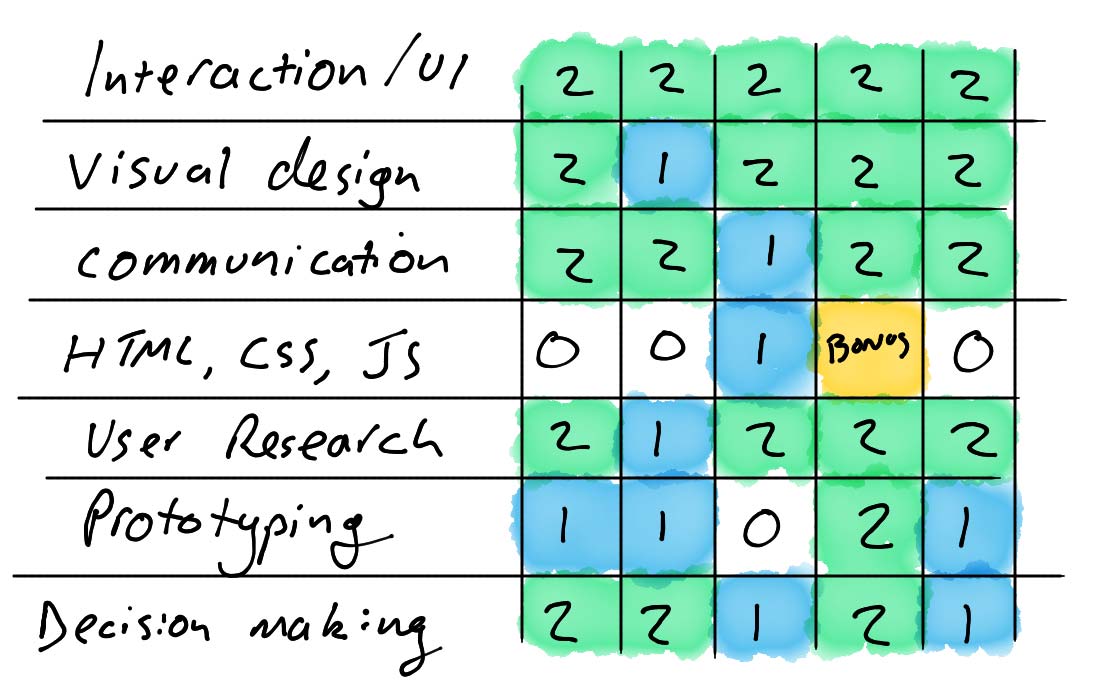 Product design is equal parts art form and technical science.
It requires a deft understanding of the product's market while staying ahead of the trend on a technological level.
As such, it remains a sought-after position in which only the most skilled excel. To get ahead of the pack, there are a few things every hopeful product designer should do. 
Perfecting any craft is about practising and often practising, particularly in front of your peers and trusted confidants.
Work as hard as possible to make a beautiful portfolio website that demonstrates your skills with the tools of the trade.
Firstly, do your research. Product design is about understanding a wide variety of subjects in enough detail to make something attractive and practical.
Do your research
Before you bring a pen to paper, you may want to spend a few weeks on edification.
The best way to approach design is to research your market, customer, and competition. 
Ask yourself questions like:
What is your competition doing?
How do they approach product design?
What designs are best suited for your target market?
How are people engineering behaviours through their product design?
How do you promote engagement through your design?
What can be done to make your product more appealing than the competition?
It would help if you answered all of these questions (and a few more) during your research.
While it may seem unnecessary initially, your research will inform your design process, improving it in innumerable ways.
Last update on 2023-12-09 / Affiliate links / Images from Amazon Product Advertising API