Graphic Design Skills You Need to Start a Career in Design
A graphic designer needs the skills to understand various design processes and tools. They are responsible for working with content to create visual images and layouts. This includes creating print and web designs and user interface designs for websites and mobile apps.
In addition, graphic designers must be familiar with typography, illustration, and page layout. They are also expected to be creative and problem-solving.
Whether you love or hate it, graphic design is one of the most sought-after fields. If you're interested in making money from designing, you must develop the skills needed to succeed in this industry. We're going to look at some of the skills you need to master to kick-start your career in design and ensure you're on the right track.
Design is a field where anyone can become a professional. It's probably one of the most accessible career paths to get into if you want to earn an excellent salary. Graphic designers work with everything from logos to brochures to websites and beyond.
The good news is that you don't need to be a pro to start designing. You can learn how to design from scratch. It's a skill you can master in a matter of weeks.
On today's topic, we'll talk about the skills you need to start designing professionally. We'll cover everything from the basics, like creating a logo, to the advanced skills you need to get a job as a graphic designer.
What Skills Do Graphic Designers Need?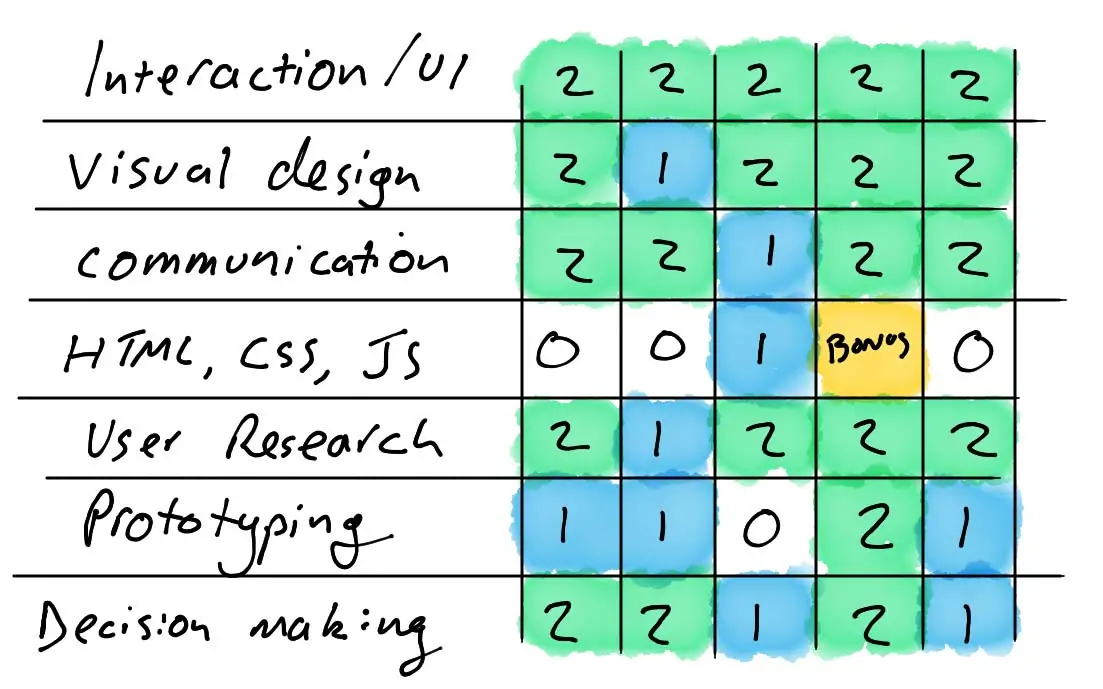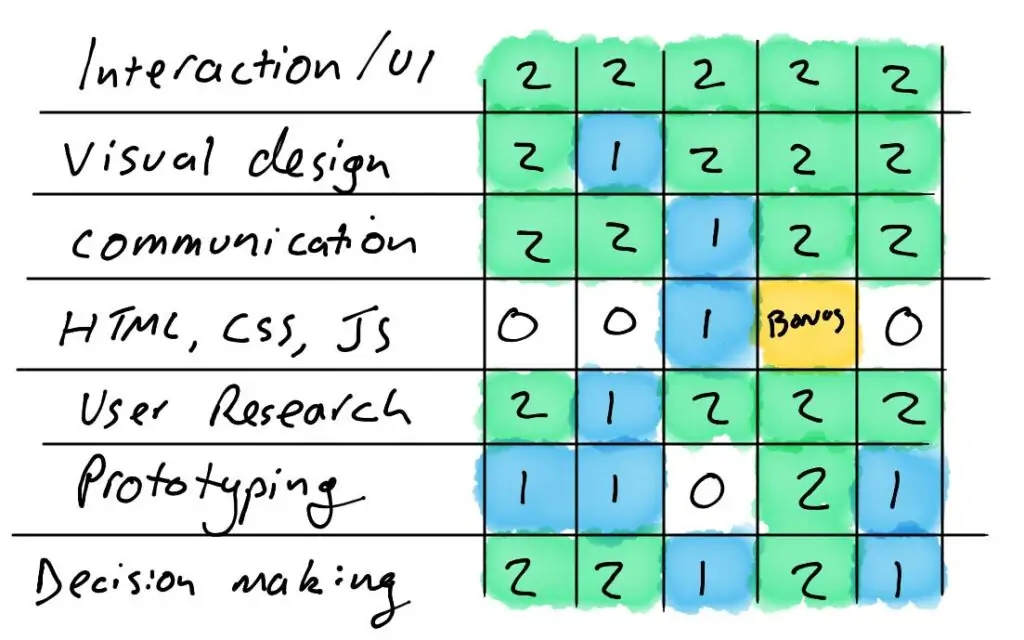 When we think of graphic design, our minds probably go to magazines and billboards, but graphic designers do much more than create attractive advertisements. They work behind the scenes to help spread the word about the products, services, and organisations that inspire them.
Graphic designers work with everything from large corporations to startups, helping them to convey information and connect with customers through print and digital media. They design websites and logos, create illustrations and animations, write copy, and manage social media marketing.
This article will examine how graphic designers can get started and what skills they need to succeed.
Graphic Design Basics
First, let's take a moment to talk about graphic design basics.
Sale
Bestseller No. 1
Graphic Design: The New Basics
Lupton, Ellen (Author)
English (Publication Language)
264 Pages – 07/14/2015 (Publication Date) – Princeton Architectural Press (Publisher)
A Graphic Designer's Role
Understanding graphic design helps to know a little about its role in society. A graphic designer's job is to create images and text that inform, entertain, and inspire. That means they might be responsible for designing logos, brochures, book covers, websites, and other items used to promote business and nonprofit organisations.
Although you can use graphic design in any industry, it is more often associated with communications such as magazine articles, books, newspapers, and websites.
Skills a Graphic Designer Needs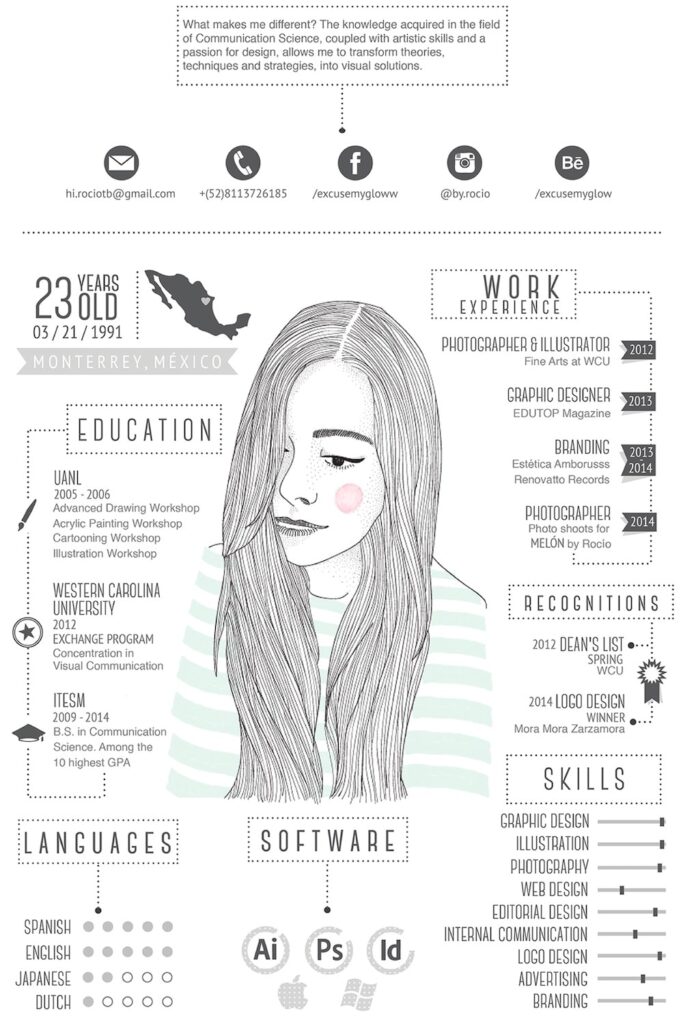 Designers are responsible for creating compelling images that connect with consumers. Their goal is to make their audience want to learn more about the organisation or product they're promoting and to share that information with others. In the process, graphic designers must possess many valuable skills in almost any career.
Here are some of the essential qualities of a successful graphic designer:
Problem-Solving Skills
When faced with challenges, a designer should be able to use their problem-solving abilities to think creatively and develop solutions. This skill comes from experience and practice.
Creativity
To be a good designer, you'll have to be creative. Creative people tend to have a unique vision, a knack for innovation, and an eye for design.
Observational Skills
One of the most critical skills for a graphic designer is observation. If you can see something that you could improve, you're more likely to come up with ways to make it better.
Critical Thinking
You must evaluate creative ideas to determine whether they are feasible and practical. A graphic designer must understand that not every idea is good or valuable.
Logical Skills
The ability to use logic and reason are critical skills for a designer. Whether creating a graphic design or writing copy for a website, it's essential to distinguish between facts and opinions.
How to Become a Graphic Designer
As a graphic designer, you may decide to enter the field from a technical or artistic background. You may start as a company designer or work for yourself.
You may choose to be a self-employed graphic designer or a freelancer. If you work for a company, your first step might be to attend an entry-level program, such as a graphic design program offered through a community college.
It's important to note that graphic design is constantly evolving. So, even if you choose to be self-employed or work in-house, you may want to keep your options open by taking courses at local colleges and universities.
If you're looking for inspiration, check out the types of graphic designers you can hire to help your business grow.
Technical Skills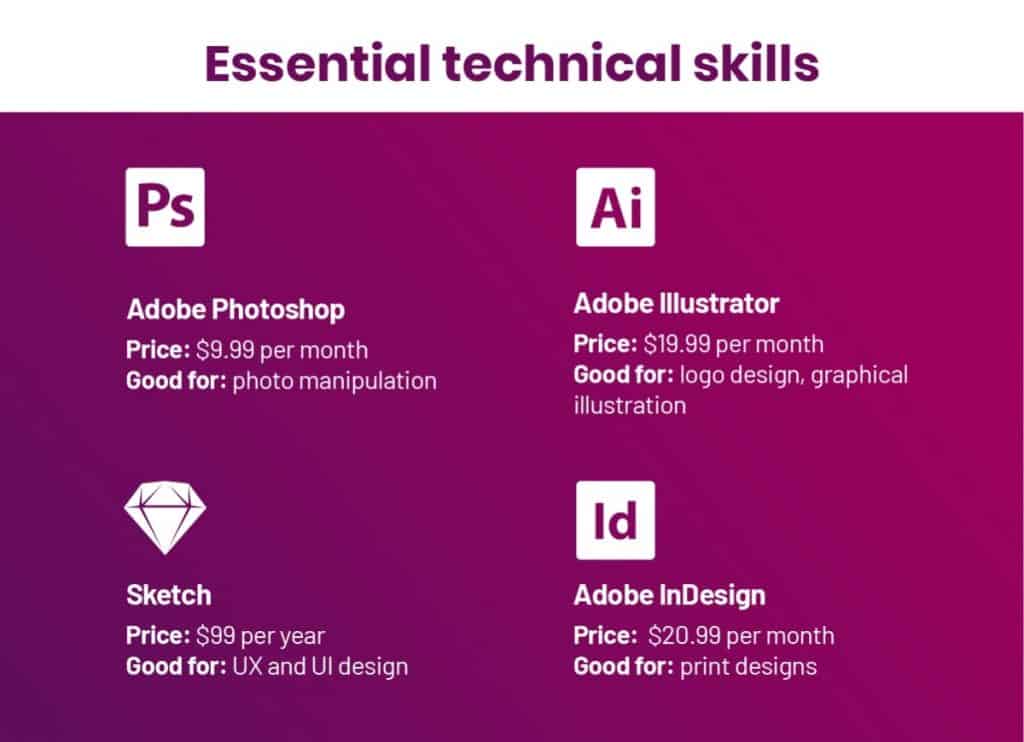 The graphic design job is often described as "artistic," but it doesn't mean that it isn't technically demanding. Even the most skilled designer needs a foundation of technical skills to do their work well.
Graphic design can be a combination of art and technology. It's often used to convey messages or ideas through visuals, requiring a firm grasp of many aspects of design. So while designers aren't necessarily required to know how to program or code, they'll still need to know how to create visual elements using software programs like Photoshop, Illustrator, and InDesign.
To help you learn about what kind of skills are necessary for graphic design, here are some basic skills you should master:
Graphic design is a multidisciplinary field, so it combines several different kinds of skills.
Know What You Want to Create
Before beginning any creative project, ensure you understand what the final product should look like. Knowing the desired outcome can be challenging, and it may take several iterations of trial and error before creating something you love.
One of the biggest challenges of graphic design is communicating visually. The most effective communication happens when the graphic designer and client are on the same page. This means knowing exactly what message you want to convey and why. It also means taking the time to research your audience, so you know what they expect.
Incorporate Technology
Once you have a concept for what you want to create, it's time to move forward. You can use software programs like Photoshop and InDesign to create visual elements that you will combine into the final piece. If you're looking to build something custom, you'll need to learn how to create digital prototypes to test out different designs on your own.
This is where knowing your tools can be helpful. For example, Adobe InDesign is excellent for editing text, images, and graphics. And you can use Photoshop to create the elements used in InDesign and other types of graphics, like logos.
Manage Your Time
You'll often need to manage your time and priorities as a designer. In some cases, projects may come in fast, so you'll need to be able to respond quickly. But there are also cases in which projects will take a long time, so it's essential to plan accordingly.
When working on a project, it's good to set aside time to focus on one element at a time. This will help you get the most out of your time and ensure you're not overextending yourself.
It may help to break down your project into phases. For example, you may want to start by working on the typeface first.
If you find that your ideas are coming more easily to you after taking time off, it's a sign that you may have been working on the project for too long.
Bestseller No. 1
Graphic Designers Need a Strong Foundation of Technical Skills
The graphic design process is often considered to be an artistic one. But the reality is that it also involves learning and using many technological skills.
While you don't necessarily need to know how to code or create your website, other aspects will be helpful in your work. Some of the most common skills are outlined below.
Photoshop
Photoshop is a popular software program for creating and editing photos, logos, and other graphics. It is designed to be intuitive for anyone who has worked with computers, but it's possible to learn everything you need to know in just a few short hours.
Illustrator is a vector-based graphic design program that lets you create images using straight lines rather than shapes. Vector graphics are typically more straightforward to use than pixel-based ones. They also tend to be more versatile, which is why they're used in everything from creating maps to posters and logos.
InDesign
InDesign is a popular page layout and publishing tool that allows you to create and edit documents such as brochures, magazines, and newspapers. It's also easy to use and can be set up in just a few minutes.
Soft Skills for Graphic Designers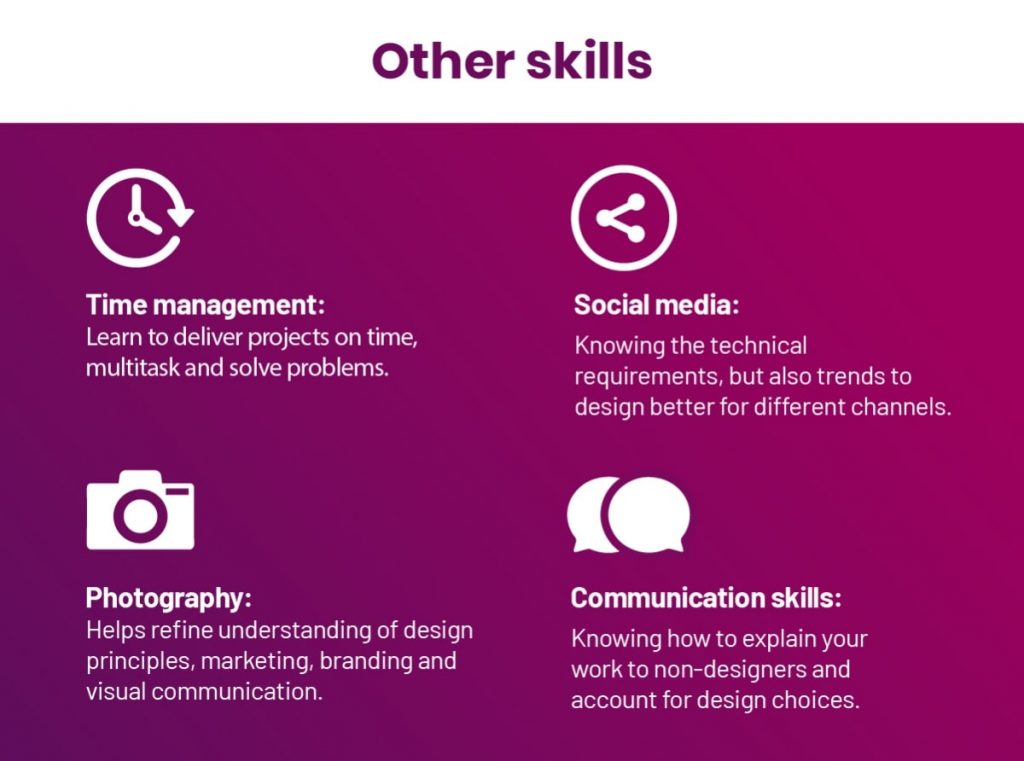 Soft skills are the non-technical skills required to succeed in a graphic design career. These include communication, organisation, teamwork, problem-solving, and creativity. Job seekers should be mindful of the soft skills they've developed through education and experience when looking for work.
Soft skills are essential in any field. However, graphic designers must develop a unique set of soft skills to succeed in the profession. They need to be adept at communication, problem-solving, and creative thinking. They must also possess good organisational skills to manage their projects and keep their work neat and orderly.
Communication skills are essential to graphic design. Whether collaborating with clients, coworkers, and peers or speaking to potential employers, your ability to communicate effectively is key to your success. If you're uncomfortable speaking in public, find someone to practice with or ask a friend to critique your delivery.
Design is all about communication. Communicating visually is key to developing high-quality graphic designs. When you're designing, keep the following tips in mind:
Focus on a simple layout with clean, consistent colours and fonts
Use the appropriate typography for your design
Stay organised and don't overdo it
Show, don't tell
Think about where your audience will be
It would help if you also thought about problem-solving and creative thinking.
Problem-solving is a necessary skill to thrive in graphic design. You must be able to work with your team to create a design that meets their needs while working within the constraints of a budget and timeline.
Creative thinking is the most critical skill to master in graphic design. Creativity is the ability to come up with original ideas. This includes thinking of unique ways to convey messages to an audience, whether on a billboard, website, poster, or other media. Creative thinking is vital to understanding your audience and what they value.
Can I Be a Graphic Designer If I Can't Draw?
Everyone has strengths and weaknesses. You must determine which areas you need to work on and then focus on them.
If drawing is your worst subject, don't worry. You can still become a graphic designer. What matters is that you are comfortable with drawing, which means getting to a point where you don't have to think about it.
It doesn't matter what medium you use, whether a pencil, paintbrush, marker or other materials. The important thing is to be comfortable with drawing, which comes with practice and patience.
Many people assume that drawing is a learned skill, but there is no need to be creative if you've never drawn before. It takes practice to develop a basic understanding of how things work. Once you understand what you're working with, it's easy to begin producing results.
What's the Difference Between a Graphic Designer and an Illustrator?
Graphic designers create visuals, such as logos, websites, and ads, that make a specific point or idea come to life. They use various methods to convey that message, including line, shape, colour, and texture.
Illustrators focus on the details of a piece of art. They draw what they see and use a combination of lines and colours to communicate a specific idea. For example, an illustrator might create a picture representing a car with lines and shapes suggesting the wheels, a hood, and other parts.
Which Is Better?
It's a matter of preference. You may prefer the freedom that comes with being an illustrator, and that's okay. Some illustrators even prefer to be called artists or artists-illustrators.
Some of the skills involved in designing and illustrating are similar, so both positions are equally demanding and offer plenty of opportunities. However, graphic design requires a higher degree of artistic ability than illustration, and some graphic designers prefer to call themselves illustrators.
As you continue to work on your artistic skills, you may decide that one of these fields suits you better than the other.
Sale
Bestseller No. 1
Conclusion
There's no question that graphic design is one of the most in-demand fields in the world right now. Companies are always looking for talented designers who can help them create outstanding visuals for their websites, apps, and other forms of media.
And if you're looking to start your career in graphic design, you'll find that you need more than just a portfolio full of unique designs. You'll also need a few critical skills you can develop over time.
So what are those skills? The answer lies in your personality and your interests. You see, graphic designers are often highly skilled artists. They are passionate about creating beautiful images that capture people's attention.
So how do you get started? The first step is deciding if you're interested in graphic design. You can also check out these courses to help you learn the basics.
If you're looking for a new job, you should start learning graphic design skills immediately.
Last update on 2023-09-24 / Affiliate links / Images from Amazon Product Advertising API