Top 5 Best Career Paths for Creatives
Choosing an appropriate career path after your education can be challenging.
This is particularly true for creatives, who are more interested in a career they love than one that offers high pay and abundant job opportunities. 
With that in mind, below are some of the common career paths chosen by the innately creative.
1 – UX Design
Because creativity is a source of innovation, it is something that businesses seek out and usually value very highly.
UX/UI design is the process of infusing creativity into digital products.
To understand where creativity in UX design originates, it is first necessary to understand the importance of creativity in UX design from a larger perspective.
Few people recognise how UX design differs from marketing design.
Understanding where creative ideas emerge may help product owners promote creative processes in their teams. 
In UX design, creativity entails making it easy for users to perform things in an app and biasing their behaviour toward specific results.
Therefore, a good user experience results from UX designers being able to develop creative solutions to user problems and influence user behaviour. 
2 – Graphic Design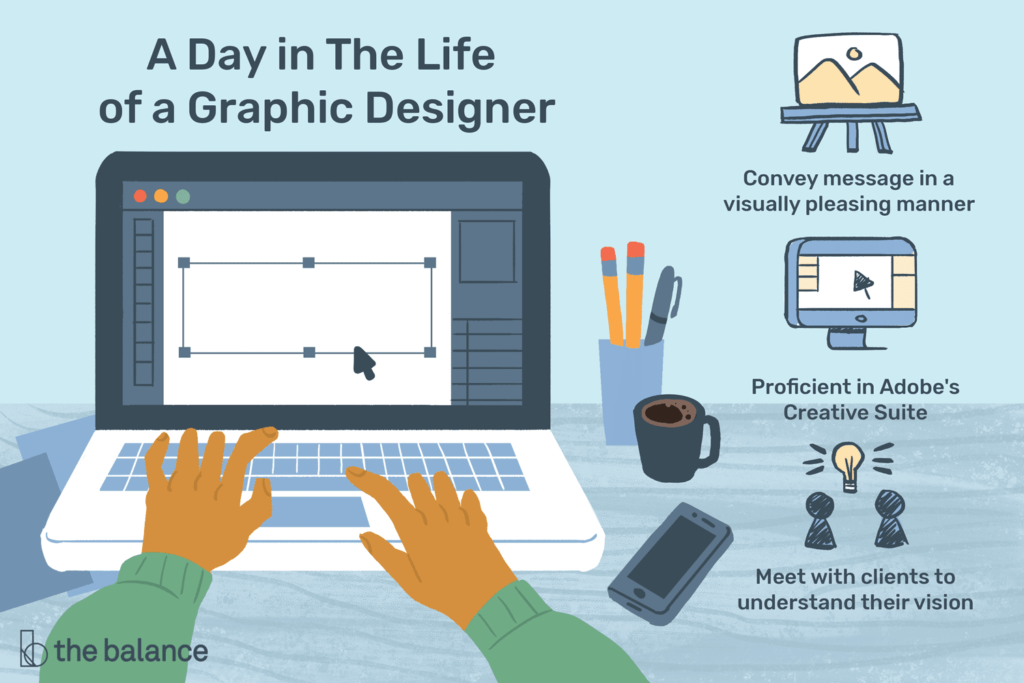 Graphic designers have a significant impact on how we view our surroundings.
Thousands of instances of their art may be seen everywhere, even in your own house.
These designers motivate us to purchase goods and services, visit a website or download an app, read a magazine, or communicate with businesses on social media.
Graphic design integrates art, technology, and marketing techniques to create a single unique product. 
A job in graphic design may be a good fit for you if you have solid artistic capabilities and are at least slightly technically knowledgeable.
Graphic designers work with a wide range of companies and organisations.
These digital artists work on website/app design, product packaging, corporate branding, ads, brochures, and point-of-sale materials, generating digital and printed art forms.
3 – Product Design
As a product or industrial designer, you'll have the chance to make a difference in the lives of people all over the world.
Consider this: Almost every product on the market today began as a creative concept. Your shoes, smartphone, automobile, smart speaker, espresso machine, dining table, and green superfood smoothie maker were all designed. 
There is considerable overlap between art and product design.
Product designers are generally involved in all parts and phases of the product design process, including concept creation and research, materials procurement, model development, prototyping, testing, product refinement, and manufacturing.
From concept to market, it takes a lot of time and effort, and product designers are there at every step.
Other vital parts of the product design and manufacturing process that these specialists are involved with include product safety, product utility, regulatory concerns, and environmental effect.
4 – PR Manager
The voices behind the brands are public relations specialists.
These social media professionals interact with customers, write product and service stories, collaborate with influencers, manage the distribution of brand information to the media, and act as business spokespersons.
Public relations experts are divided into two categories: those whose job is to defend the brand during a crisis and those whose duty is to promote the brand by creating free publicity (also called "earned media").
Depending on the company and job description, these jobs may overlap.
Writing and pitching stories to the press, drafting press releases, attending a press conference, meeting with editors, analysing website traffic generated by published news and articles, and monitoring social media listening tools to see who's talking about the brand are all examples of what PR managers do in their day-to-day professional lives.
5 – Social Media Manager
Compared to other marketing channels that have been available for decades, social media as a corporate marketing medium is still relatively young.
In reality, businesses are just now realising how powerful social media can be as a marketing and communication tool.
All over the world, billions of people use social media, with a large number using it to do product research. This mix of millennials, gen x, gen z and baby boomers.
This massive pool of eyes and ears represents one of, if not the most important marketing opportunities for companies across industries.
The need for skilled social media workers continues to rise as more organisations make social media a vital aspect of their marketing plan.
Social media managers were practically non-existent 15 years ago. However, the job search engine Indeed currently lists thousands of jobs in the United States, including "social media."
Conclusion on Career Paths
Creative career paths have a terrible reputation for being low-paying.
A frequent myth is that those who want to pursue artistic activities will struggle to make ends meet for the rest of their life.
And while it's true that some creative types get paid less than those in more technical or scientific industries, the above career paths provide a good balance of in-demand, well-paid jobs and the ability to put your creativity to use.