10 Important Skills Every UX Designer Must Have
Graphic design intends to attract viewers and enables them to understand information easier. 
It also establishes a brand, making it recognisable everywhere just by using design elements consistently and effectively.
Experience is one of the most critical aspects of design. 
Good experiences increase the brand's chances to be remembered and customers to return for it more in commerce. 
Experience is as important as the product itself because a good experience will always influence a customer's final decision. 
To design for User Experience is to consider the comfort and the ability of a product to maintain customers and audiences. 
UX makes users feel comfortable about a website, a web service, an eCommerce shop, or a mobile app. Thus, UX designers must have enough empathy and equip themselves with analytical and technical skills. 
Skills Every UX Designer Must Have
To begin with graphic design, there are certain things to learn and advice to take. Here are ten tips you can consider to help you learn graphic design and become a good UX designer.
1 – Research Skills
Research is a skill that everyone needs, and much information is needed in UX design. Whether it's a website or a mobile app, you'll need a lot of knowledge and testimonies from reliable sources to pull off a great design system.
Knowing many tools and services that can help throughout the design process is also very important. Tools can save time and enhance output quality. 
Prototyping and wireframing tools, collaboration, time management, and design software are essential for UX designers. It reduces the time of labour and the amount of work that needs to be done. 
Besides that, it would help if you learned of the current design trends and what types of interfaces people are more engaged with. 
You don't need to enrol in a course to learn all these. At the very least, you must adjust to the inevitable changes of preferences of web and app users, and that can all be gathered with enough research skills.
2 – Collaboration Skills
It's important to understand that you can't expect to know everything to do everything. 
There's so much that goes into UX design that it would be challenging to try to do it yourself. Working together with a team is essential, especially in big projects. 
Collaboration is what makes the process of designing a system manageable and even enjoyable at times.
It's understandable to think that collaborating can be daunting. But you can rest assured that you will reap better benefits when working with a team.
Aside from that, you can learn more and possibly see better perspectives from other graphic designers. 
3 – Empathy with Users
UX design seeks to empathise and assume the role of the user and client. It is visualising the structure of the web or app pages and imagining the possible challenges that users might encounter in the future.
The better you understand the problems that users have, the better you will deal with said problems. 
Placing yourself in someone else's shoes can be challenging, especially since there are different kinds of people. However, empathy doesn't mean you have to try all kinds of shoes and design all kinds of solutions.
The truth of the matter is that you can't please everybody. This is where research comes into play, as research will show you the critical problems users have. 
By focusing on the big problems you address, you eliminate 90% of most users' problems.
4 – Interaction Design Skill
In the principles of design, it is crucial to be aware of which parts to emphasise. You want to design a tool that works as well as it looks. When it comes to aesthetics, it's best for one not to overdo it.
Designs that apply too much art can be hard to understand. Therefore, a UX design must be 'just enough.' It would help if you kept it at a minimum. 
It's wise to remember that design must primarily serve a function above anything else.
The easier it is to use your design, the better. It should be straightforward and not labyrinthine in appearance. It shouldn't have too many confusing features. 
How well you understand your users make your interaction design easier. If it takes a few seconds for your user to figure things out, then you've pretty much figured it out.
5 – Coding & Programming
Coding is as essential as knowing your users; through coding, you're translating the instructions on how your design will interact with your users into a digital code. 
To be a UX designer is to be a jack of all trades. The more you know, the easier your job will be and the more desirable you'll be in the market as skills matter.
Most professional UX designers have a background in engineering or at least received training in the course. 
You don't need deep knowledge of coding. Knowing the basics and understanding the languages like Javascript, HTML, and CSS are often more than enough. 
Basic knowledge in said languages will gain you the perspective needed for design.
6 – Analytical Skill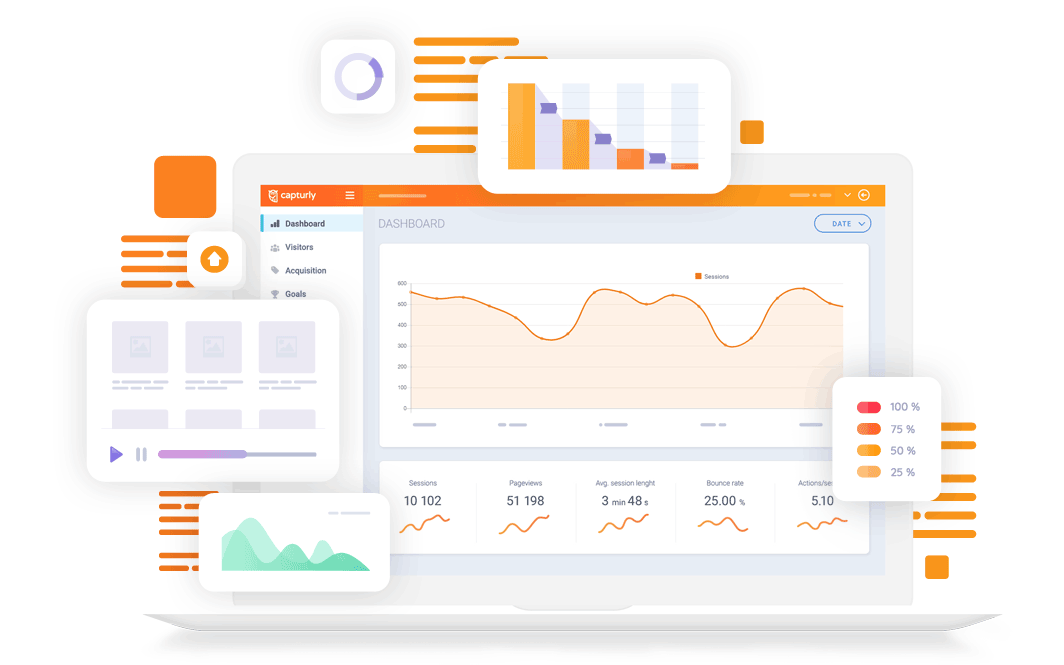 Analytics is what one hopes to get after research. This is the information you need to understand further how your design works with your users. 
Numbers and information are what you'll be needing to know how the technology works with people. 
You have to understand, some people want to use technology, and those who don't care for it.
The best design would be one that caters to everyone. Those who don't care much for technology usually think that they will never need it anyway. 
However, if you can design something friendly enough for everyone to use, you've succeeded. 
Analytics can solve all of these problems, as it provides the estimations and statistics you need to design your device. You also need to test your product, and you need feedback. 
Analytics will help you determine which areas in your design need improvement, as you can give questionnaires to your users for you to review later.
7 – Communication Skills
Communication is the most critical aspect in UX design, as communication is the bridge between you and your users. Through your design, you will convey the message that you want your users to understand.
Imagine public speaking without having to face an audience. This is how communication works in UX. 
You're reaching out to a vast crowd of people without having to see their faces. This may be a little tricky to work around, but always remember that the more concise and articulate your message is, the better. 
You don't need a vast vocabulary to communicate, but it does help to know the right words to deliver.
Communication is also crucial when working with a team. As mentioned earlier, working with a team is better than working alone, as long as you communicate with them clearly and honestly.
8 – Being Resourceful and Passionate
It would be best if you worked on projects that you're passionate about. It's going to be very difficult to work on something that doesn't inspire you. 
Enthusiasm and passion will lead you to create many beautiful things. It doesn't take an expert graphic artist or designer to love design. 
It doesn't matter what you do professionally; it will make you more desirable to the companies you apply to if you have more skills on your resume. 
Passion is what got you started, and it is what will keep you going.
9 – Being Observant

Designers must value originality and authenticity, but it's never wrong to harvest inspiration and find a new perspective from others' works of art. 
There are many sites where you can find design inspirations from. The simplest of all would be Pinterest. 
Pinterest stores billions of images shared by and curated by pinners, and many are designers. 
You can specifically look for design inspirations through their search engine, and you will find many various designs that may influence your new project. 
On the other hand, sites like Dribbble and Behance were explicitly made for designers and are a great source to research fresh and trendy ideas and inspirations about UX design. 
You can also get some inspirations from our previous design works. 
You will find huge collections of graphic designs, from simple logos and banners to complex UI/UX designs on these sites. It also enables you to share a relationship with a large, passionate community of designers.
There are different kinds of learners: visual, auditory, verbal, etc. However, to improve your methods further, being observant is the key. 
One must observe how different illustrations, icons, and infographics are placed and put together by graphic designers. This is so you can learn how designs are formed and created.
After observation, analysis is needed to understand why and how such a design works and looks visually satisfying. 
Finding out how the combination of colours, the placement of elements, space, hierarchy, etc., can help you improve delivering messages through visual communication and attract attention.
10 – Not afraid to hear criticism and willing to improve. 
By now, you've probably already made something. You may hate it, you may love it, but personal opinions can only remain one thing: personal. 
Time to put your work out there. Don't be afraid of feedback. 
As mentioned earlier, graphic design is everywhere; you're bound to find a group or two for fellow graphic artists and designers, both amateur and professional. 
Ask for their opinions; you can either post your work or share it privately. You will meet one or two trolls in a realistic context that will spew nonsense to try to hurt you or mess with you. 
Pay no heed to them, watch out for criticism on the technical details of your work, make recommendations with a grain of salt. 
Your Turn…
A lot goes into being a UX designer. Not only do you have to know how to use the tools of the trade, but you also need research and communication. 
UX designers are the pedestals upon which the world of the technology industry is built upon. 
This profession is in demand, and even if you're not applying to be a UX designer, the skills it comes with are sought after by many companies. 
This makes you shine brighter than most professionals as you have the most diverse skill set.
The tech industry is constantly growing, giving young designers more opportunities to learn the necessary skills to hone to make it out there. Through a mixture of research and practice, you can be the best UX designer in no time. 
It's never easy at the start of a journey. To learn graphic design is no exemption. However, it is the most crucial start; learning the right things at the start of your training eliminates the possibility of absorbing the wrong information, whatever your field. 
It is essential to align your passion and interest with your unique style and projects. If you're interested in logos and brands, try designing small icons and such. 
Don't be afraid to take on challenges; it is where opportunities lie. As mentioned earlier, the more skills you have in your resume, the better.
As you're starting, you will be intimidated by those in your newfound community of graphic designers who are professionals or even veterans in the field. 
Don't forget that everyone started as a beginner too. Nobody starts as the best, even those who are considered the best in their respective careers. 
As the saying goes, you don't get to Carnegie Hall if you don't practice.
Author Bio: Jenn Pereira is an experienced product designer and online marketing specialist. She loves to take photos, create art, design web and apps, and write content about creative marketing, growth hacking, technology, and startups. She co-founded EasyBlogThemes.com, a community dedicated to bloggers to grow and inspire them on their blogging career or journey. She is currently working full-time as a Lead Marketer at Removal.AI – a diversified platform for eCommerce and photo editing.