Top 5 Career-Boosting Plans to Execute
2020 gave us many lessons to learn from, and the one crucial thing we discovered is that employment is temporary.
At the onset of the Coronavirus pandemic, millions of people lost their jobs, and the chances of various industries being revived seem futile. So, what did we get from all that?
Well, for starters, it has become crystal clear that self-employment is the way to go and a fool-proof way to protect yourself from an unforeseeable future.
Having a backup source of income gives you financial security, and with that, you can easily stretch your branches to explore other business opportunities.
This post explores the critical methods used by successful self-employed people to progress in their careers while attracting and retaining more clients than their competition. 
Why should you consider starting a side business?
Many people shy away from starting their side businesses.
However, from what we've witnessed in the last couple of months, it would be prudent to have one. Why's that the case?
1 – It is a source of extra income.
The one thing we all agree to as humans is that no money is enough money. Even if you're earning a six-figure salary, you'll still want more.
Having a source of extra income is probably the main reason people start side hustles, and even if you are still employed, you still have the liberty to create one, as long as it conforms with your employer's policies.
2 – The security factor
People lose jobs, and the cost of living isn't going down any time soon. The best way to secure your financial future is to have a different source of income.
3 – You get to monetise your talent (or hobby)
Did you know that talent pays? If you have something that you like doing, you can always make some money out of it.
If you love reading and writing, you can start your blog and monetise it. If you enjoy cooking, why not open a restaurant?
4 – More personal freedom
Once your business picks up, you'll get to enjoy more personal freedom that you would not have otherwise received while employed.
Unlike most people who work as they have to, entrepreneurs work because they want to – they enjoy their work.
You also get to pursue your dreams and leave a legacy.
5 – Gaining confidence as a leader
Being employed isn't all that bad, but you may need to have had hands-on leadership experience to get to a comfortable senior position.
In a traditional setup, even in upper management, our primary role is to follow – be it supervisor instructions, brand guidelines, etc.
There is more to running a business than what we are told.
Learning how to lead other people is an invaluable skill that will boost your confidence and give you a considerable advantage in your professional and personal life.
Boosting your career – getting started
As you plan to embark on a new venture, it would be a grave mistake to go in without a solid plan.
Succeeding in a continually changing workplace requires a robust career management plan, which is mandatory if you wish to gain maximum success.
Continually improving your skills and mastering your knowledge by exploring new study opportunities and doing consultations for admissions are examples of consistent improvements that will enhance your career and be vital for its sustainability.
Furthermore, boosting your business's growth is crucial to remain relevant and competitive, regardless of its industry.
To jumpstart growth, one needs to focus more on their target market, their internal approach, and of course, their competitors.
To get started, here are a few essential factors to consider before starting your new career:
1 – Set goals
Setting your goals and objectives is an essential part of your career management plan.
Here, you choose what you wish to achieve while according timelines of every step.
These can be used as an ongoing planning tool, which you'll use to ensure that your business moves forward, and you will also know what to check and how to measure success.
You need to set SMART goals (Specific, Measurable, Achievable, Relevant, and Time-bound).
For instance, one of your goals can be to increase traffic to your blog within six months to ten thousand unique visitors.
This is a specific goal that is measurable, relevant to your business and is also time-bound. With a good marketing strategy in place, this goal is achievable.
2 – Monitor trends
With the rise of technological dependencies on almost all job industries, changes in a global landscape will significantly impact your business.
To ensure that you remain relevant, you should monitor and stay current on your industry and local community trends and issues.
3 – Conduct competitor analysis
Running a business today is quite challenging, and it is not easy to operate a business when you face stiff competition, more so from more established companies.
Before delving into the world of whatever industry you wish to join, it would be prudent to conduct competitor analysis by checking out their products (or services) and understanding their business model.
This will help you to know exactly where you stand in the market and whether you may need to go back to the drawing board to rethink your entry, or maybe you are ready to give it a shot.
Conducting successful research needs you to perform a S.W.O.T. analysis and measure your business strengths and weaknesses, the opportunities and threats.
You'll get to understand where you are better compared to the competition, what opportunities you can take advantage of, and what threats you need to rethink.
You can use many other methods to get started with your career, but these three will have you going in the right direction.
Have you already launched your business? Let's now dive into the top career-boosting plans to execute in 2021.
Top 5 career-boosting plans to execute in 2021 and Beyond
Business trends keep changing, so you should align your modes of operations with the new structures.
Here are the top five career-boosting plans that you need to execute to make your business successful in 2021:
1 – Build a website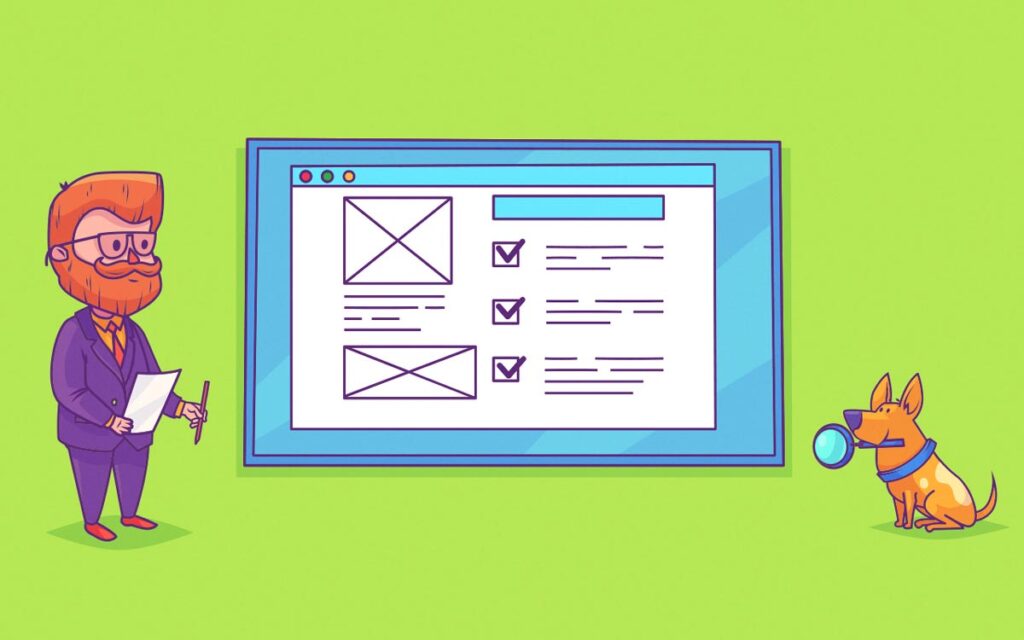 Any business without a functioning website in this era is doomed for failure.
Everyone is now online, and whenever they need to scout for any services or products, they would key in the target keywords on their search engine browsers (such as Google).
If your business lacks online visibility with a website, you need to get one as soon as possible.
Building a website is no longer as complicated as it used to be before.
There are far fewer coding expectations, thanks to new generation no-code website builders.
Some of the examples you can explore are Unstack, Squarespace, and Webflow.
You can also use other less complicated builders such as Wix.
However, using such no-code website builders might have you dealing with numerous limitations, so it would be advisable to go through their abilities before settling on one.
Website design is increasing in importance for all types of businesses and professionals.
Although 64% of small businesses currently have websites, many are outdated and unresponsive.
Some of them aren't even optimised for mobile use, yet more than 50% of website traffic is generated from mobile devices.
Before you hire a web developer, ensure that they consider optimising your website and make it interactive with the visitors.
You should consider the type of content you publish on your website, taking into consideration conversions.
Your landing page should be able to clearly explain in a nutshell what you're all about, what you do, and what you could do to help them solve their problems.
If you're running a service business, you might as well showcase some of your previous work to build customer trust in you.
Do not forget to state how potential clients would contact you if they wanted your services.
With a good, responsive website in place, you still have much work to do.
Being on the internet is one thing but being found by potential clients is another. Enters Search Engine Optimisation (SEO).
It would help if you got professionals that can optimise your website for search engines, such that your target page ranks higher in the search engine results pages (S.E.R.P.s).
2 – Learn about and start blogging
As you create your website, you should also learn and start blogging.
Whether personal or for business purposes, having a blog is a sure-fire way to boost your authority in the industry and become the go-to source of information.
Furthermore, having a blog section with well-optimised content is another excellent way of boosting your ranking on the S.E.R.P.s (search engine result pages).
Whenever someone wants to find out more about a particular product and service and have a relevant blog post with useful answers, Google will show your content on the results page.
You can also use this chance to create a converting call-to-action message in your blog posts to attract more customers.
Today, over 3.6 billion social media users make this one of the largest online platforms ever.
Your career or business will greatly benefit if you promote your brand online through social media.
Whenever people want to shop for something, especially if they are searching for goods, they would do so on social media.
If you're running a business, you can attract new clients while still retaining your return customers by having a personalised communication system with them.
Depending on your work line, you should put more effort into developing and growing your social media presence and interacting with your audience by creating relevant, engaging content.
The social media platforms to go for solely depend on the nature of your business.
Although it would be nice to have a presence on the majority, if not all, of them, you should consider the returns that your business will get.
If your target audience is millennials and Generation Z, you may opt for platforms such as Instagram. 
The older generation may be more active on Facebook, whereas baby boomers are more active on Twitter platforms.
Furthermore, depending on your business's nature – what you want to sell to the people, your choice of what platforms to invest in matters a lot.
For example, a professional service or one that deals with B2B marketing would benefit more from LinkedIn and not Instagram.
At the same time, a catering or fashion business would thrive better with an active Instagram account.
4 – Listen to and create podcasts
Podcasts were a lot popular when the trend was started but faded away shortly after other digital social media platforms began to take shape.
However, a few years towards the end of the first decade of the 21st century, podcasting became more popular.
Starting at about 22 million listeners in 2006, we currently have over 75 million listeners in the U.S. alone – and counting.
There are many types of podcasts that you could listen to to help grow your career.
Some will offer business insights, discuss trends, forecasts, etc. If you'd like to have a piece of the cake, you can also start your podcast.
Starting your podcast isn't as hard as many believe. All you need is to have relevant content lined up and the right set of podcasting equipment to get you going.
5 – Learn extra skills and get certified
If you're searching for a job or a client, in the case of self-employed individuals, listing your certifications and skills would help bump up your resume and make you more noticeable by hiring managers.
The certifications you list to act as 'evidence' of the experience you claim to possess. 
If you lack the relevant certifications, do not worry as there are several accredited websites and organisations that you can get such certificates – for free!
If you are wondering which online platforms could be best for you, there are some sources of free certifications that you can subscribe to, such as Thinkific, Teachable, and even LinkedIn.
If you have some free time to spare, you can work on making your CV appear more impressive by adding such certifications to your list – you'll end getting noticed better by potential employers.
Takeaway
Starting a business is not as hard as it is portrayed to be, and neither is it straightforward.
However, if you need professional help you can check out the best business plan consultants available around you or across the world. 
Whichever career path you choose, you still have to put in much work to ensure that you get recognised as an industry leader.
The five critical career-boosting plans to execute: building a website, creating an active blog, boosting social media presence, listening & creating a podcast, and learning new skills are fool-proof ways to stay ahead of the competition.