Top 8 Tips for Streamlining Client Communication
Every design agency or freelance designer knows full well how difficult and complicated client communication can be.
More importantly, the fate of the entire project lies in that very same communication.
Clients often aren't sure about what they want precisely, while designers try their best to understand clients needs.
Also, there's also the case of running into a client who refuses or avoids communicating with you, as well as paying you for that matter.
However, those are clients that are best avoided in the first place.
When both the client and their intentions are on the spot, but there's no line of effective communication, both the deal and the relationship can be ruined in an instant.
Most times, designers will misinterpret clients needs and waste time and resources creating something a client did not ask for.
On the other hand, sometimes a client will not understand the changes you have made and might think that you are trying to fool them over.
In any event, it is imperative that both parties are on the same page and that they have a mutual understanding so that the project can proceed as planned and eventually become successful.
Here are a few tips for designers for streamlining client communication.
What exactly is streamlining client communication?
What streamlining means is simplifying the process to make it faster and more efficient.
In this case, it is client communication that requires streamlining.
Simply put, you are eliminating unnecessary steps, using modern techniques or some other approaches to make communication faster, more efficient and reliable.
It helps both you and your clients to understand each other better.
What's more, it helps you reach an agreement that will suit both sides best, in a faster and more efficient way.
Furthermore, the streamlining process also helps with clearly defined goals, the scope of the projects and deadlines.
That way, everyone knows what his or her responsibilities are and can become much more productive.
Create a client communication plan
Communication negotiations should be included in project discussions.
In the same way, you are trying to gather as much information about the client's needs as you can, you should also strive to agree on the communication plan.
For instance, both sides need to agree on how will they communicate and how often, as well as which communication channels they should use.
What's more, they need to agree on the frequency of updates and timeline for approvals.
It is imperative to help your client understand that when you send a draft for approval, the project cannot continue until the selections are approved.
Therefore, clients should not delay too long.
Otherwise, the project or a milestone will not be completed by the end of the deadline.
Also, you must determine the clear deadlines and the amount of time required for the project's primary objectives to be completed.
This may often look like playing tug-of-war with clients, as they sometimes have unrealistic expectations.
Set up an update schedule right away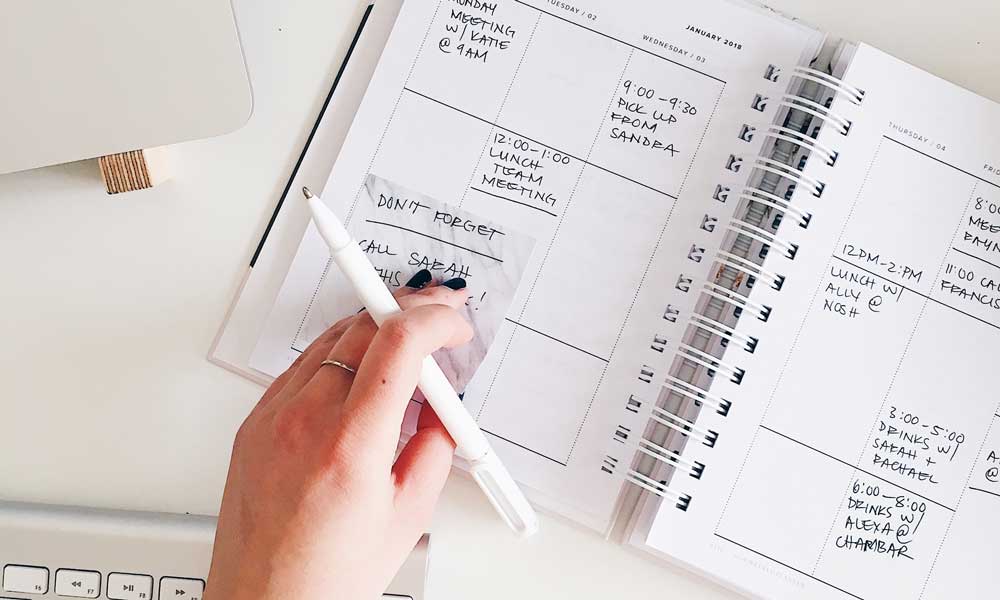 If you want to ensure your client communication is streamlined right from the start, you should implement an updating schedule right away.
That way, you can send out updates about the progress of the project to your clients.
Even if the client has not asked for such updates explicitly, you should update them regardless.
After all, it is in your best interest to keep clients in the loop and ensure their satisfaction.
For instance, it is a good idea to set up a KPI dashboard early on.
That way, you can create well-designed reports for your clients that will explain to them the progress of the project and what you have accomplished so far, in great detail.
It is of the utmost importance to have continuous communication with clients at all times because it helps maintain your relationships and prevents any information from becoming lost in the process.
Make sure you understand the client
Clients often have difficulties expressing themselves about their needs and expectations.
Most of the time they require specific functionality for their website that will drive a particular action.
For example, they might need features that will drive sales, improve exposure or means to improve the overall experience and satisfaction of their website visitors.
That is why it is essential for you as a designer to be courteous and patient until you have gathered all the information about the client's needs and demands.
This task is often more difficult than it sounds, but it is in your best interest to know everything your client requires.
After all, the more understanding you have, the better you will be able to deliver a finished product.
Moreover, if your clients have trouble expressing themselves, try to help them along.
You can design a questionnaire about various features.
Just make sure those features are by the nature of your client's business.
Make sure your clients understand you
Designers are industry professionals, but sometimes forget they are communicating with colleagues most of the time.
When you communicate with clients using jargon and technical terms, there's a good chance they will not understand you.
Sure, using jargon will make you sound more professional and knowledgeable, but consider it from the client's perspective.
To them, you may sound like you are just trying to hide your incompetence by using technical words.
Instead of creating confusion, make sure your clients can understand you.
Simply put, don't try to impress them using fancy terminology.
Instead, try to avoid jargon as much as possible and focus on communication using layman's terms.
That way, your clients will be able to understand you better, and they will be more open and willing to communicate with you.
Be more open and specific
One of the significant parts of the projects is involving clients in the progress.
Clients will have to review, revise and approve the design before the project can continue.
To make that part of the communication more efficient, make sure you are specific about what you want from the client.
For instance, if you are sending a regular update without any notes on what should clients focus on, you will not know for sure if they agree with the design or not.
Instead, give clear instructions to clients about what you want them to review and why.
As mentioned before, your clients may have trouble understanding the technical aspects of the project.
Therefore, if you send them a screenshot of the design without any explanation or notes, they might not have a clue what changes you have made or if you have implemented something new.
Being specific helps remove ambiguity and establishes a more relevant and efficient line of communication.
Most importantly, it helps avoid unpleasant situations where you discover that client did not approve of the changes you have made, and you have wasted hours and recourses on nothing.
Avoid email if possible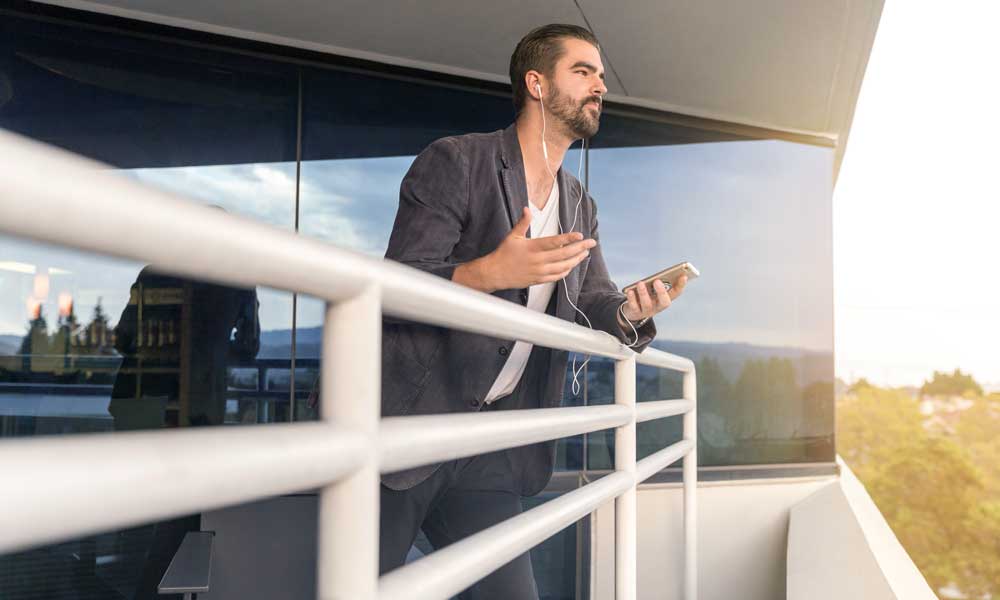 Emails are accessible means of communication, but they might not prove to be very useful when trying to streamline communications.
The main reason is that inboxes can quickly fill up to their maximum capacity, which can lead to email being missed out on or even deleted by accident.
Both you and your clients are undoubtedly very busy.
That means you probably receive hundreds of emails daily.
Email from a client or vice versa can get misplaced, and that can lead to complications.
For instance, one party may believe that the other one is ignoring them.
This can lead to unwanted delays in the project and may slow down the whole process.
Moreover, delivering bad news or tailoring complicated questions merely is not meant for email.
Discussing something back and forth takes time and complicates things, whereas you are trying to keep things simple and fast.
Instead, speak with your clients and determine some other means of communication.
For example phone calls, a face-to-face meeting or chatting over communication software, such as Slack, Skype or some other channel.
Establish a channel for file sharing and storage
Exchanging files is one of the most critical aspects of client communication.
The more seamless the process, the better the understanding will be.
Sending drafts, mockups and other files to your clients for revision is essential to ensure that project can continue on schedule.
Luckily, modern technology has provided tools that can make file sharing and storage fast and reliable.
For instance, Google Drive, Google Docs or DropBox are good examples of tools you can use.
The best feature about using such tools is that they allow files to be managed by multiple people at once.
This is a beneficial trait, especially if you have to go through changes made to your clients to help them understand the differences better.
What's more, you can edit files to showcase specific parts of the design and allow them to leave comments on each section.
That way, your clients can review the updates instantaneously, while you explain the features that are implemented.
Furthermore, all files are kept safely in the cloud, which means there's no risk of data getting lost and that they have backups in case something goes wrong.
Streamlining client communication for designers is more crucial than ever.
Ensuring that projects are completed on time and in the right manner means you will have room for more projects.
That way, your business will flow smoothly, and you will not have to turn down clients because you got stuck on a single project due to failure to communicate with the client.