10 Things Creatives Need to Understand About Marketers
Marketers and creatives often face challenges in collaborating.
Individuals on either side of the divide have a laundry list of complaints about those on the opposite side. 
This article looks at ten things creative need to understand when working with marketers to help bridge the divide and ensure your marketing campaigns' success.
Why Do Marketers and Creatives Clash?
Due to the nature of their work, marketing and creative teams need to work closely together. 
However, just because they have to work, side-by-side does not necessarily mean that these two teams work well together.
Many factors tend to cause friction between marketers and creatives in professional settings.
A lot of the most significant sticking points between them come down to poor communication. 
Here are some of the reasons why these two teams struggle to work together: 
● More than 60% of marketers state that design teams don't follow creative briefs or ask questions to clarify expectations. 
● Over 70% of marketers feel that their creative teams don't follow a transparent process, so they are in the dark until delivering the final product.
● On the other hand, less than 30% of creatives agree that marketers issue valuable and timely feedback.
● Even fewer creatives (20%) think marketers give clear, complete, and comprehensive briefs for new projects. The majority state that their top challenge working with marketers is the lack of detail on their creative briefs.
As you can see, there are many reasons why marketers and creatives experience dissatisfaction with each other. 
A study from MarketingCharts reveals that 36% of respondents believe that relationships between creatives and marketing teams have improved significantly in the past year. 
Bridging the Divide is Critical to Success
Briefing external partners are always tricky when deliverables are somewhat subjective in nature. 
That's why it's no surprise that creatives working with marketers often experience a wide range of challenges, such as:
● The volume of demand for creative work
● The speed at which creatives are expected to work
● The lack of effective communication between both teams
● Stretching the original scope of a project
● Marketers leaving vague feedback
● Designers submitting final designs that disregard the creative brief
● Not providing enough information at project kickoff
● … and so on.
A divide between the marketing staff and creative staff is harmful to everyone's success.  
This can manifest negatively in an organisation, so it's essential to improve understanding between the two to build a strong collaborative relationship that will lead to better success.
As with all other relationships, building a strong collaborative relationship takes time. 
It requires a commitment to nurture and maintain the relationship.
Using the tips outlined below, you can help bridge the divide and improve the working relationship between both teams despite the challenges inherent in their collaboration.
10 Things Creatives Need to Know When Working With Marketers
Marketers and creatives can work well together. 
They don't have to struggle to get content right. 
Here are ten things to keep in mind when working to bridge the creative divide.
1 – Marketers are Data-Driven
Unlike in creative spheres, marketing success often comes down to data. 
Marketers test, measure, tweak, improve, and then do it again to optimise brand communications according to customer information gathered from various tools like LinkedIn analytics tool, Facebook analytics tools, etc. 
They use this customer data to predict everything from their needs and desires to their future behaviours to acquire more customers. 
Although this insight is invaluable in developing personalised marketing strategies with the best possible ROI (return on investment), this characteristic also impacts marketers' decisions regarding creative projects. 
Creatives need to understand data-driven marketing and possibly implement a data-informed approach to their content creation strategies to improve its marketing accuracy and effectiveness.
2 – Campaigns Often Run on Tight Deadlines
Deadlines for marketing campaigns can be very crucial. 
Creatives need to be clear with marketers from the start about how long materials they are requesting realistically take, rather than just blowing deadlines. 
While it can be frustrating as a creative to work on tight deadlines, this is the reality for most marketers.  
Marketers tend to run their department with campaigns.  
When a campaign is scheduled to kick off, that date is shared with executives across an organisation, and if it doesn't meet that deadline, marketers have to explain why.
This can be a little different for creatives who are used to sending in a project, gathering revisions, and resubmitting the project at a later date.  
3 – Transparency Prevents Frustration
Marketers often cite a lack of transparency as one of the most frustrating things about working with creatives. 
If not tackled effectively, this can produce adverse outcomes. 
If problems are anticipated, a transparent process should be followed to prevent frustration. 
An excellent way to handle this problem for web designers, as an example, is to look for software that allows you to build a page quickly and easily, but also allows the marketer to collaborate and adjust things on the fly with a few clicks of the mouse.  
There are many types of website builders out there, but this review of Thrive Themes examines one of the better resources out there.
Another way of handling this is simply through better communication.  
As a creative, it's encouraged to overshare with the marketing staff when it's appropriate.  
Don't hesitate to show working drafts or mock-ups of your intention as a creative.
Doing this, along with potential colour schemes, will help the marketing team visualise the final product and make revisions as you create the content instead of revising everything once a draft is submitted. 
4 – Communication Matters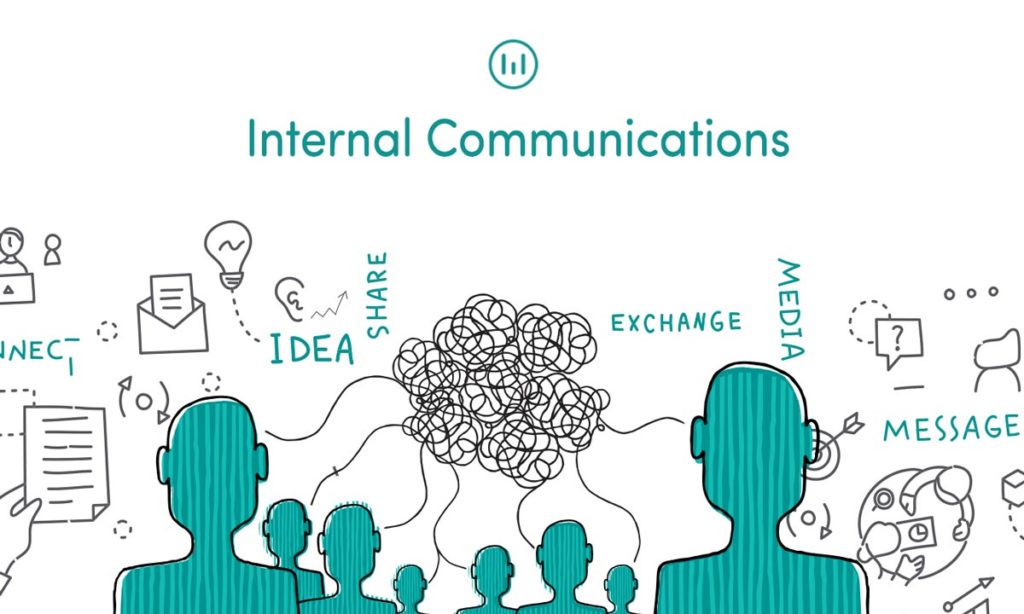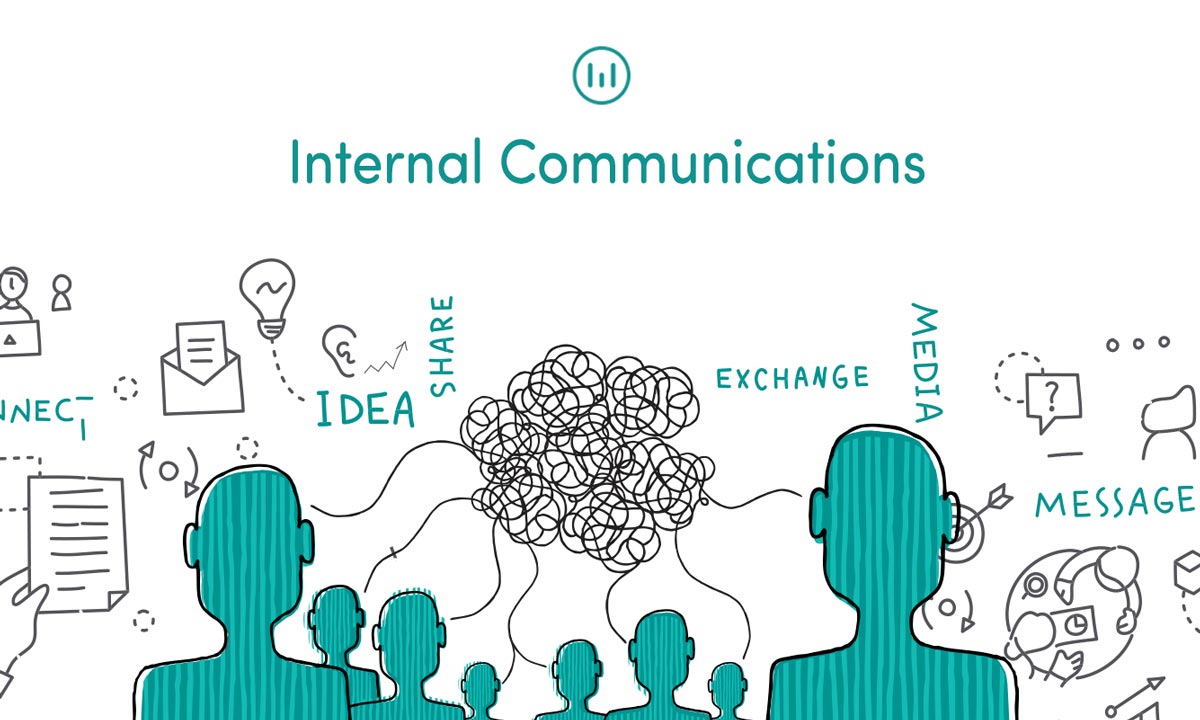 Simply put, the best way to prevent conflict, manage expectations, and get a successful outcome is to have consistent communication from the start of a project and throughout. 
There are many areas where marketers and creatives clash, but there are also many areas where they agree. 
The trick to achieving successful collaborative relationships is to improve communication between both teams. 
This includes: 
● Timely and actionable feedback
● Asking questions for clarity
● Being transparent about anticipated problems
● …and so on. 
5 – Make Your Scope Clear
Scope creep is an issue cited by 39% of creatives as one of the most significant friction sources when working with marketers. 
Many creatives don't believe that marketers are good at staying within the initial scope. 
One of the best ways to avoid scope creep is for creatives to make their work scope clear and draw boundaries. 
This can be challenging when working in an environment with agile principles for projects and development, making it even more important to define scope clearly.
6 – They Need to Learn Your Processes
Marketers may not always understand what it takes for a creative to put a project together. 
Keep in mind that they typically see the final project and not the project's progression it took to get there. 
That's why it's essential to clearly explain the creative process and everything required for the project's success. 
This includes: 
● Time
● Funds
● Direction
● People
● Software
● …and so on. 
Explain your work, and if a strategic coworker asks you to do something that you know isn't going to work, it is your job to explain to them why.  
You also may want to consider lobbying your company to pay for an online marketplace to take courses in subjects you think may be beneficial for the marketing team. 
 Careful to not make them sound inept by making this suggestion, but help high-level managers understand why it's a requirement to succeed as a company.
7 – ROI is King 
As previously mentioned, marketers are data-driven, and as such, they will assess all projects based on getting good ROI, and how this can impact projects. 
Understanding that perspective is vital for creatives if you hope to improve collaborative relationships with the marketing team. 
Creatives understand that marketing is all about engaging with customers and prospects on an emotional level. 
However, sometimes it pays to challenge assumptions. 
For instance, you may expect the audience to behave in a particular way, only to be surprised to discover that the data shows an entirely different picture. 
This is where it pays to partner with data-driven marketers so you can self reflect on your creative work. 
As an example, affiliate marketing is one tactic (among many options) that YouTubers use to make money on YouTube.  
Due to this, they may create videos that are products reviews or unboxing videos.  
Boring?  
Absolutely! 
But these can also be very lucrative.
If you're working with a marketer who focuses primarily on YouTube, they may have a video idea that seems bland and boring to you.  
However, this may be the perfect video topic from a marketers perspective because it will deliver a significant ROI.  
Keep this in mind with the content strategy they present to you. 
8 – Guidelines and Briefs Have a Larger Purpose
Less than 23% of creatives believe that marketers brief projects clearly, while only 18% believe that marketers are good at sticking to the brief.
Creative briefs or guidelines developed by marketers are usually done with specific factors in mind. 
Marketers cite creatives ignoring guidelines as a friction point. 
Completely disregarding briefs can be a significant source of friction. 
Still, a great way for creatives to find a middle ground is by discussing what guidelines are flexible or learning the reason behind them. 
To improve, creatives need to focus on the briefing process and understand that guidelines and briefs have a larger purpose (including consistency in the marketing messaging and overall brand identity). 
Creatives should either follow the brief or ask questions to understand it better.
9 – Feedback Should Go Both Ways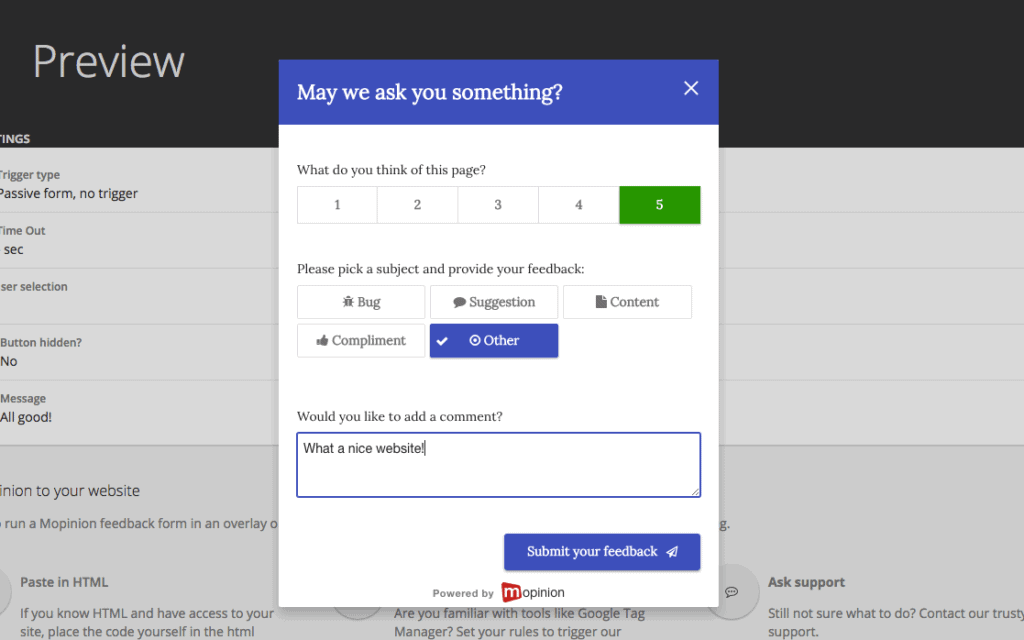 Both marketers and creatives cite lack of feedback (on projects, briefs, etc.) as a source of frustration in their mutual collaboration. 
Better feedback on both sides will lead to an improvement in collaborative relationships. 
Fewer than 30% of creatives state that marketers are good at providing feedback on a timely and consistent basis. 
One of the best ways to deal with this problem is for creatives to ask for feedback on projects if they do not receive it. 
Creatives should also give feedback to marketers if they are giving ineffective direction or have unrealistic deadlines.
10 – You Are Working Towards the Same Goal
Flawed process and communication can lead to a somewhat "tribal" mentality where teams feel divided and like they are working against each other or "beat" each other. 
Both marketing and creative teams are working towards the same goal in the best way they know how. 
Both teams can get along. 
So rather than banging your head against the wall with frustration, do your best to understand the perspective of the other team, with a firm understanding that you are both working toward the same goal. 
This will help you in your efforts to build, nurture, and maintain strong working relationships.
Summary
As you have seen, when it comes to the challenges faced by creatives and marketers, some major communication issues go both ways. 
The good news is that there are ways to improve collaborative relationships for better success. 
Just keep in mind the ten things outlined above, and you'll be well on your way toward creating a more satisfying collaborative relationship between your creative and marketing teams.
Are there other things you would like to add to our list of the things creatives need to understand about marketers? If so, let us know in the comments section below!
Author Bio: Ron Stefanski is an online business expert and marketing professor who has a passion for helping people create and market their own online business. You can learn more from him by visiting OneHourProfessor.com.
You can also connect with him on YouTube or Linkedin or in his Facebook Community.