Freelance Survival Guide – Is SEO Enough to Compete? 
SEO continues to develop and acquire reputation amongst companies of all sizes, and as company giants make the most of it, freelancers may feel suffocated. 
What they don't know is that with specific methods and practices, entrepreneurs and freelancers can compete on a similar degree as more prominent firms who have more budget and experience.
While it is indeed possible to rank, it's not a secret that you won't be able to compete with giants like Forbes or Huffington Post at the early stages. 
Sadly, for those of us who work hard to create quality content for our audience, these websites can outrank us easily just through web authority.
Depending on the query, they have a spot pretty much guaranteed on the first page of Google due to the hundreds of thousands of high-quality backlinks, buyer base, social proof and a massive quantity of articles; freelancers do nonetheless have an opportunity to survive and grow in this kind of biome.
The reality is that smaller companies in each business will always face a competitor with more experience or budget. They have invested a lot of time and resources to get there, and it has paid over the years. 
Thankfully, search engine optimisation does not have to be a thing of numbers. If you manage to nail the user intent, target the right topics and invest your time smartly, you will be able to take a portion of the pie just for you.
Like what you hear? 
Hi, my name is Nicolás and thanks to inkbotdesign.com, I will bring you today four ways in which freelancers like you and me can. 
If you happen to have a question related to the article, please leave it in the comment section or check if I haven't answered it on my website/SEO podcast.
1 – Focus on Long-Tail Keywords
If you think you will be able to rank for the brief, highly searched two-word keywords associated with your brand or niche, please look for a glass of water and gently pour it on your face.
Creating the best article possible of specific search intent is something you should always be working on. Besides that, proper on-page SEO is needed if you want to 100% per cent guarantee or article is worth publishing.
The problem is that even when you create the best article in the entire search results for a particular keyword, there a numerous SEO factors that can help or avoid your website in the ranking process:
Domain authority, the reason why every 500-word post from HubSpot seems to destroy your 3000-word guides
Page rank, although SEO experts can manipulate this.
The quality of the pages linking to your competitor's URL (location, niche, authority)
Feedback from user collected from statistics such as short clicks, bounce rates, and many more
Fortunately, these large companies might not be focusing on longer particular keywords because they sound like a bad investment. 
After all, these long-tail keywords I want you to target will usually have less than 500 monthly searches. 
Keep in mind that the term long tail keyword does not mean keywords with 3-6 words, but keywords that receive small amounts of monthly traffic —There's a particular use of long-tail keywords under the name of KGR keywords, you can find out more about them here.
Utilising a long-tail key phrase method gives freelancers and new entrepreneurs the chance to compete and excel at specific topics users are searching for online.
While it is not a rule, long-tail keywords are usually longer keywords that will even be full questions or sentences. 
For example, a long tail for "WordPress Theme", a highly searched query, could be "Best WordPress Theme for Freelancers from LA". 
There is a lower number of competitors in the latter.
If you, as a freelancer, wanted to focus on "WordPress Themes", you will probably be doomed to the sixth or seventh page of Google where only crawlers and scrapers get to. 
You would be essentially missing business opportunities by following a vanity metric such as search traffic.
I call it a vanity metric in this example as you'd be ignoring the searcher's buyer journey, search intent and other essential factors, and get puppy eyes from a significant search volume number.
Many great tools can help you along the process of finding long-tail keywords for your articles.
You can go the easy route and play around with Google's autocomplete, skipping metrics altogether, or you could go the professional way and use something like Ahrefs. 
One last tip and is something I had to both write an article and record a podcast episode on because I can't stress this enough, is to focus your article on a long-tail keyword, but don't get too hooked up in keyword density.
Write high-quality, unique content material, and more extended and related phrases will naturally appear inside the text.
2 – Focus on Your Business's Location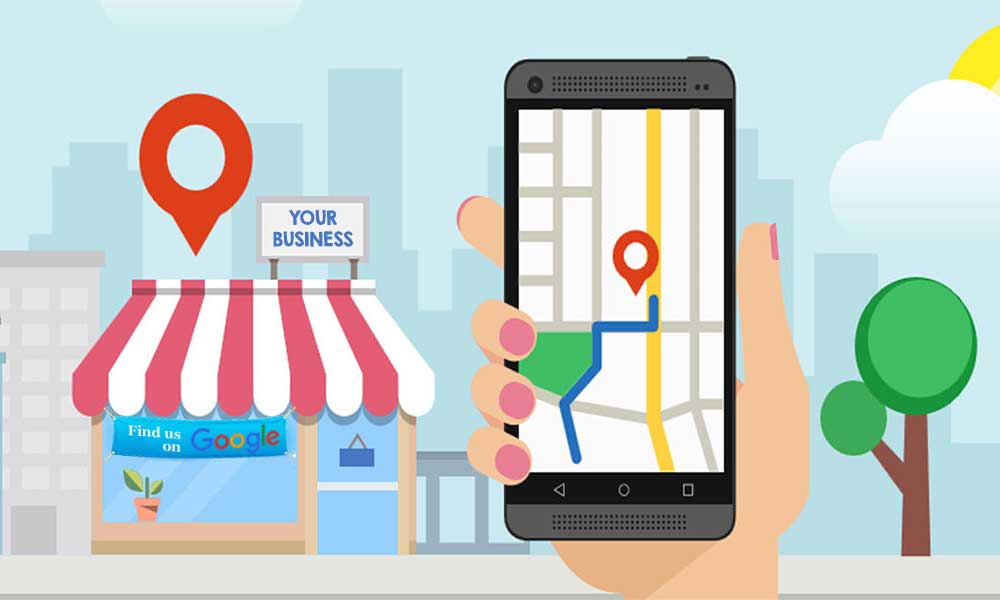 Native search is vital when it comes to local SEO. This means that freelancers and entrepreneurs ought to give attention to potential local customers and address their concerns. 
Small firms are more likely to rank in search engines like Google if they focus on a selected city or area, instead of trying to rank first for the entire country.
Think about it as "sacrificing" a nationwide reach but guaranteeing your local area.
If you must be in every corner of your country, consider creating region-specific content that aims to rank in that area. There are several methods to enhance your local presence in both SEO and real life, including:
Going to local events – Enterprise expos, gala's and different occasions where companies can promote themselves are excellent for freelancers who want to make a name for themselves in their city (it can even get you a backlink!). Not solely can firms show the world who they are, but they will also create relationships that could benefit both parties in the long run.
Focusing solely on extremely relevant local content – Instead of writing about global events that newspaper with overwhelming authorities are covering, freelancers can profit from producing a consistent number of locally related articles. As I stated before, following this long keyword approach will help you to outrank more prominent companies who seemed to be unreachable in the search rankings. 
Get Local Citations and Reviews – Web sites like TripAdvisor, Google My Business and Yelp are vital in search engine rankings nowadays, as companies with higher buyer evaluations on these websites often experience significant boosts in local results. Utilising Yelp stickers and different means of requesting opinions out of your viewers can encourage new clients to leave reviews and future customers to solve any doubt regarding your company's quality. I recommend you read the website's policies as some review sites are against direct incentives in exchange for reviews.
3 – Choose a Specific Buyer Persona or Niche
Small companies might feel the urge to use as many keywords as they can to describe every single service they are offering. 
However, more significant firms will in all probability have a lot of the generic short tails already covered and unreachable. 
That is why companies need to focus on a distinct segment if doable. 
For example, if your small business focuses on web design, try to perform keyword research and see the different segments that are interested in this industry. 
You may find that many lawyers are looking for web design services, if that's the case, creating "web design for lawyers" articles will be a better idea than not getting any traffic from articles focusing on web design.
Note: Hubspot has a 12 min read article which goes more in-depth into the concept of buyer persona and how to define it, I highly encourage you to take the time to read it and identify yours.
4 – Grow to be an Authority in Content Planning
Publishing articles on current topics regularly is an effective way to increase your authority in your niche. 
Although, do not take this as an encouragement to become a news site nor one of those automatic websites which scrape internet content and publish it as their own. 
What you should do instead, is staying up to date in niche-related topics that are not being covered by others. This is one of the most overlooked techniques to set up your brand as an authority. 
Individuals can be more inclined to share content material from an individual that helps them regularly. 
As long as it's unique quality content, people won't care if it's an e-book, podcast, video, blog post or a webinar.
In the world of content creation, both for businesses and individuals, the number one priority is to produce the highest quality content for a particular search query, at fast as possible. 
Some big companies get around with creating 10.000-word pieces of content once a month.
This is a great tactic, but if you are a freelancer who barely has an online presence, dividing those 10.000 words into six pieces of content may be a better approach depending on your niche.
My advice regarding this topic is to sit down with your favourite keyword research tool, and writing tool (Excel or Google.) Think about how your product or service can help your buyer persona, then start running different searches to find those decent volume, low competition keywords.
Sure, a detailed process can take one or two days, but it is possible to guarantee a year's worth of content in those two days if done correctly.
Author Bio: Nicolás is an SEO freelancer who spends his spare time studying, writing, and teaching others through his podcast, Frugal SEO, how to drive traffic to their websites without spending a single penny in the process. You can follow him on Anchor as FrugalSEO, or you can reach him at seoforablog@gmail.com.