3 Ways Marketers Can Turn a Saturated Market Into a Profit Zone
The saturated market is a myth. The truth is that many markets are highly fragmented, with millions of businesses competing for the same piece of the market. The trick is finding the gaps in that market, where there are no competitors, and filling them.
This article is for the marketer tired of seeing other companies come and go, only to find that their idea is starting to lose steam. This type of marketer has spent the last six months trying to find out what consumers are looking for and then spending the next six months trying to build a product that fits the mould.
So, when you're finally ready to move forward with your product, you start having doubts. You begin to wonder whether or not your product is essential. You start to wonder why your competitors are still in the game while you're struggling to make your business profitable. As a marketer, there is no need to worry. You can use three proven methods to turn a saturated market into a profit zone.
While the term "saturation point" is typically associated with advertising, it also applies to the marketing of products.
1 – Create Products That Fill a Need
As a business owner, it is essential to be aware of the marketplace and understand what people need and how to provide solutions. Market research is the foundation for any successful business venture.
To create products that fill a need in a saturated market, you must thoroughly know the marketplace and your customer base. To make this happen, there are several ways to conduct market research, which can be costly.
There are many methods you can use to identify what your customers want. The best method is to use a survey, but it's not always feasible. In this case, you can look at other ways to find out what they want.
One method is to read the reviews of competitors' products on review sites, which allow users to post comments about their experiences with a particular product. This is a great way to understand people's problems with your competitor's products.
Another method is to talk to your customers directly. Asking customers for feedback on products and services can be one of the most powerful ways to gain valuable information on the market. You can also interview current and potential customers and ask them what they want. This research can give valuable insights into your customers' needs.
Another method is to analyse your existing products and services. Think about what you're offering and why your customers bought from you. By analysing your existing products and services, you'll be able to come up with new ideas and innovations that will help you sell more and improve your existing products and services.
Finally, you can also spend some money on market research if you have the money. Market research can help you create new products that are more profitable than your current ones. Market research can also help you understand how to provide better service.
You must know what your target market wants and what problems they have. You can then create products that meet those needs and solve the problems in your market.
2 – Use Social Media to Create Buzz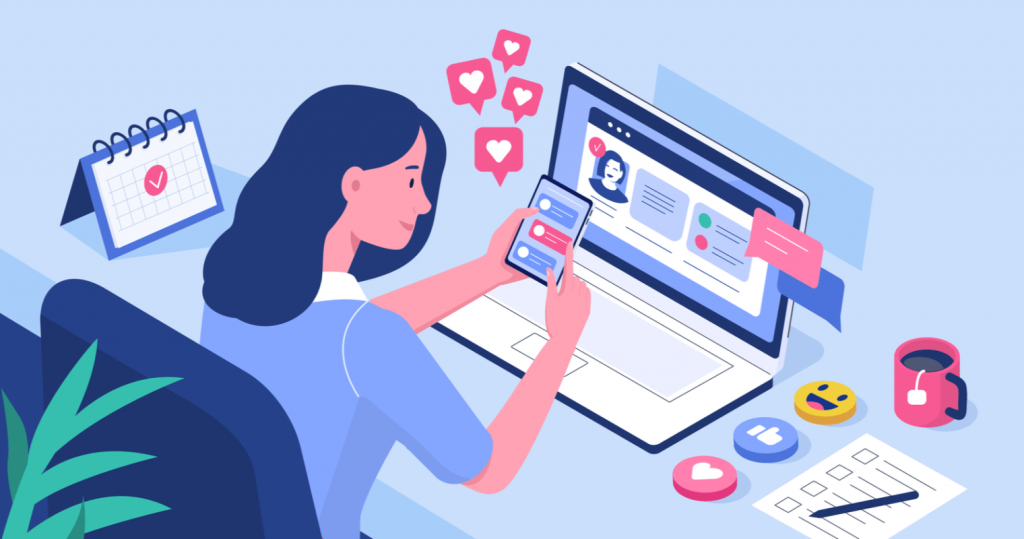 Buzz marketing differs from traditional advertising because it allows companies to target customers using social media platforms. The use of social media to build buzz means that companies don't need to spend a considerable amount of money on traditional media advertisements.
In a saturated market, companies use social media to connect with potential customers by building buzz. By creating a positive image online, companies can reach their target audience through social media sites. They also get the opportunity to interact with their existing customer base.
Social media is also beneficial for companies because they can easily track customer interactions. It helps them to understand the needs and wants of their consumers. Social media provides companies with an opportunity to provide free services to customers. This allows them to retain the interest of existing customers and gain new ones.
Benefits of Using Social Media to Build Buzz
You can use social media to create a buzz around a brand or a product. Some companies use social media to promote their products, such as Facebook and Twitter. Companies like Nike and Apple use social media to build a buzz around their brand.
For a company, social media is also beneficial for its customer base. Social media users can connect and exchange information. In addition, they can share ideas, which can lead to a positive effect on their business.
Creating buzz through social media also helps a company to keep up with the competition. A company that wants to stay ahead of the game should always look for ways to improve customer service. A company providing excellent customer service makes customers trust the brand.
Social media platforms such as Facebook, Twitter, YouTube, Instagram, and Snapchat offer great potential for creating brand awareness. Finding the right platform for a company that wants to build buzz is easy.
3 – Create a Content Marketing Strategy That Works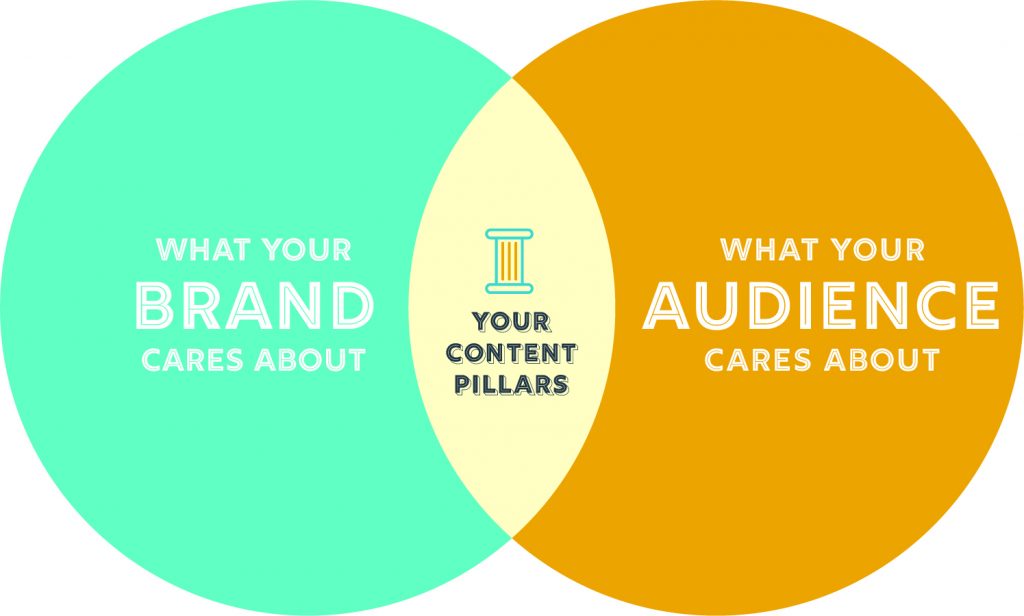 In recent years, content marketing has been one of the critical success factors for companies of all sizes. Content marketing aims to create valuable content that can attract potential customers and build your brand.
As the number of digital content creators continues to grow, the amount of information available to consumers is exploding. But most marketers fail to realise that there's no such thing as too much content because the consumer has limited time and attention.
So if you want better results with your content marketing strategy, you need to know how to create a content marketing strategy that works in a saturated market.
The following is a quick summary of what you need to do.
1: Know your audience
Now, it is time to understand who your audience is. You need to identify the kind of customers you want to attract.
What kind of company are you targeting?
Are you trying to sell products or services?
Do you want to provide information?
You should ask yourself all these questions because only after you find out what kind of audience you want to target will you be able to develop a successful marketing plan for your business.
There are two primary audiences: your target audience and those who visit your website. The first group is the one you want to attract to your business, while the second is a more passive audience that you should keep an eye on.
It would help if you also considered whether you are dealing with a potential customer or a potential prospect. A potential customer is actively looking for a particular product or service. On the other hand, a potential prospect is someone who has shown interest in buying your product.
2: Do your research
Next, you need to do your research. You should know your audience, what kind of content they like, their concerns, and what makes them engage.
By understanding your audience, you can provide valuable information, solve their problems, and build a relationship with them.
3: Get to know your competitors
After doing your research, it's time to analyse your competition. You'll find out what kind of content they are producing, their goals, and their strengths and weaknesses.
With all this information, you can use it to your advantage and create a unique content marketing strategy.
4: Know your products and services
You must clearly understand your product or service and what makes it different from others. You should also know what your customers and prospects expect from you.
This will help you create a content marketing strategy that stands out from the rest.
5: Make it personal
Your content must be personal. It would be best if you wrote like you talk and talk like you write.
It's okay to share a little about yourself but avoid self-promotion. If you're talking about yourself, it should be done positively.
6: Use visuals
Use images, videos, infographics, charts, and other visuals to make your content more attractive.
A picture is worth 1,000 words. So make sure that you include some visuals with your content to boost its chances of success.
7: Be honest
Be truthful and authentic. Don't be afraid to share your opinion, and don't exaggerate or lie.
If you don't know something, don't make it up. Let your readers discover your expertise on their own.
8: Write for humans
People consume content differently. So you need to write content that appeals to different audiences and devices.
Use keywords, titles, subheads, and bullets. Break down your content into chunks.
Conclusion
Today's saturated market is an excellent opportunity for marketers because it presents them with the opportunity to create something entirely new or something that has never existed before. This is the chance for them to step outside the box and break new ground.
The problem is that when you're standing at the crossroads of something entirely new, you may not know where to go. And that's okay. Take some time to explore the different possibilities. Think about how you might approach it differently. What would you do if you were given a blank canvas? Where would you go?
Don't lose out on your chance to be profitable in a saturated market, and signup for our mailing list.