Top 7 Tips for Optimising Product Design
Product design is no simple task. 
It requires that designers have a comfortable understanding of complex software and industry standards. 
To start, designers must know at least one of the dominant photo and video editors. 
But how do you know which tools to use? How do you know whom to hire?
A practical design cycle will lead to guaranteed success, but only if there is an adequate leader. 
To that end, you should highly consider hiring a product manager to lead the charge and guide the development process. 
But when and where do you need a manager? Will it help your company?
Here are four tips for optimising product design.
1 – Use the right tools
The product design process can be extremely challenging. 
Great product design is essential for a product's success. 
Whenever you're making software, hardware, or something in between, you're going to need the right tools to arrive at viable product design.
What are the right tools? It depends on what kind of product you're making. 
One way to find the best tools for your industry is to do a competitive analysis. 
What is the competition using to draft up projects? Are they using AutoDesk? Are they leveraging Adobe products like Adobe XD for wireframing?
Do a bit of digging to see what successful product designers are using in your industry. 
Likely, they will also use project management software like Jira, but don't stop there. 
Look for every tool they use to go from draft to prototype.
2 – Get a diverse team
Great minds think alike. Great teams challenge each other. 
If you have a team of product design experts, you won't get the results you need. 
A diverse team helps you build a well-rounded product design. 
Get marketers, techies, experienced product managers, and artists to collaborate on your product design. 
You may be surprised how these seemingly disparate backgrounds can create a cohesive and dynamic product.
Tools are certainly not everything; the human element matters as much as the technical. 
Make sure that your product team is diverse, not just of origin, but of thought and talent. 
However, finding the right candidates can be tricky sometimes, and that's why you need a freelance designer hiring guide to provide you with all the tips to look for. 
When the pieces of a product are all flowing together across a diverse stream of talents, then you have a significant development team on your hands. 
3 – Have a product manager lead the charge
Many startups fail to hire experienced leadership. This is a significant risk. 
The majority of startups fail to turn a profit and end up closing their doors within a year or two. 
Startups should be wary and have a solid strategy for managing risk.
Product design teams benefit from having experienced product managers at the helm. 
Product managers can help with research, marketing plans, consumer data, and task delegation. 
They can order the creative chaos that is product design without sucking out the spirit of the project.
Every company should consider leveraging product designers, even if they can only afford them on a part-time or freelance basis. 
Although finding and hiring a suitable candidate might seem extremely difficult, companies looking for this type of candidate should read a product manager hiring guide in advance. 
It will help them be prepared by knowing what to look for, what questions to ask, and thus, they will quickly find product managers with various skills in leading a team to MVP, research ideation, go to Market Plan & Execution, and more.
Even with tremendous and diverse talents, a team typically has a hard time being productive without a product manager. 
Product managers create expectations and milestones that help to guide the development team down the most optimal path. 
Product managers ask the teams questions about where they think they can shine and in what capacity to ensure that the development teams remain content and efficient. 
In a similar vein, you should ask your audience and customer base what they would like to see in a product. 
This can be quickly done through your social media pages by posting polls that will provide you with data about what your audience likes or dislikes. 
4 – Ask your customer what they want
One of the most immense missed opportunities: talking to customers directly. 
Every business should adopt an agile approach, rapidly prototyping product designs to test them, and measure overall progress.
However, no company should limit the amount of feedback they get on a product. 
A service like SurveyMonkey makes it possible to test an idea out on your target customer immediately.
Besides, customers should receive invitations to alpha and beta testing (if applicable) and provide their honest feedback. 
Adobe and Sketch are two great examples of such technology as they demonstrate the power to edit products and their outward-facing design inside their respective applications. 
Autodesk is an excellent example of a modelling tool that is used by the biggest names in the industry to create accurate models with precise controls. 
Product designers who have familiarised themselves with this software will have a much easier time designing anything and everything. 
Surveying your potential audience will give you the indicators you need to design a practical and appealing product. 
You can use your already existing fan base to poll for information or use a surveying service, like SurveyMonkey, to establish a target goal for the developers. 
Optimising product design is about involving skilled developers and managers while keeping your customer in mind.
Mastering product design is complicated. 
Building a connection with users is hard; they've got many products vying for their attention. 
With superb product design, however, you'll be able to stand out among the noise.
Product design is an art form and a science. 
It requires the nuanced eye of an expert designer with the technical prowess of a software engineer. 
The principles of product design are vast, and each product designer will follow their principles, but there are a few things that every product designer considers. 
Regardless of the designer, the user always comes first when designing. 
The only point of any of this is to create a product that resonates with the consumer while still carrying out its primary function with excellence and ease. 
Making the user your priority can be tricky, however, so we've provided some guidance to help you get a grip on product design.
Here are the three most essential principles of product design:
5 – The user always comes first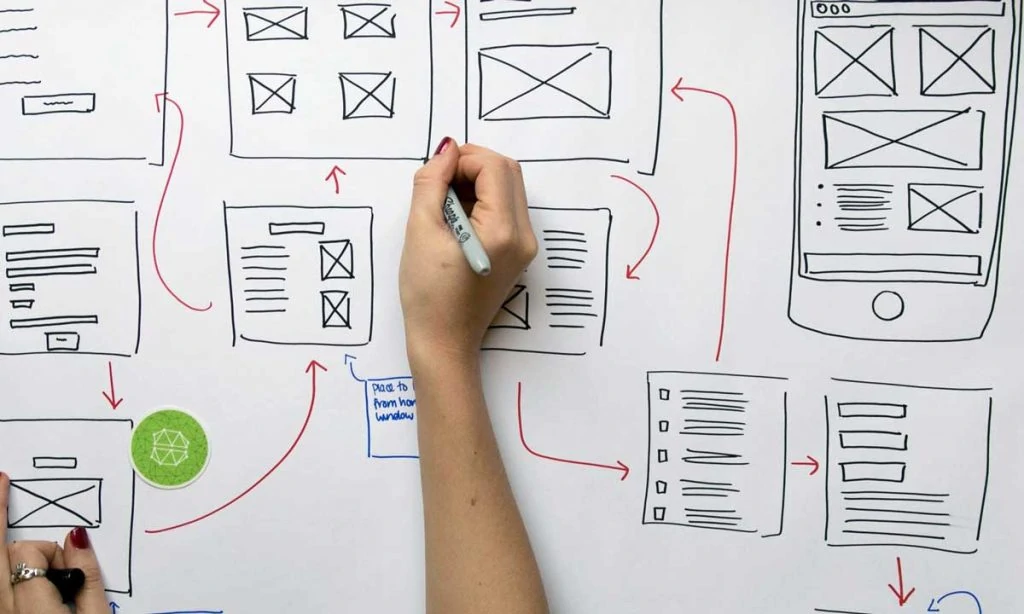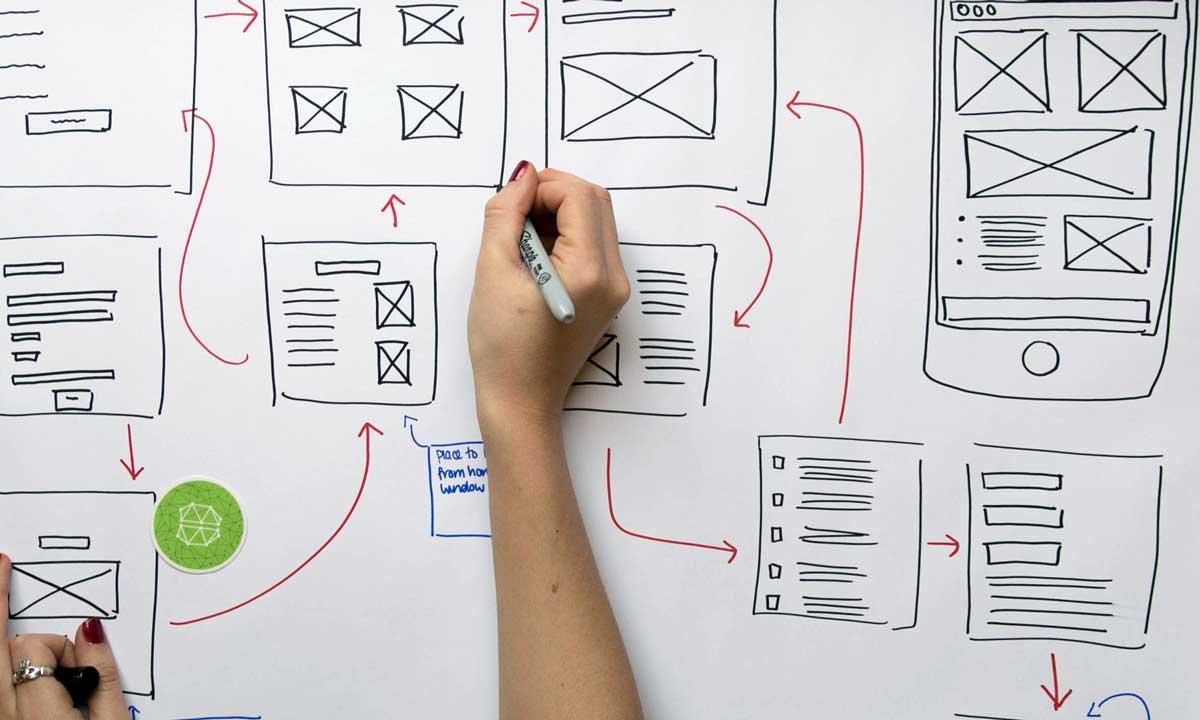 The user is the most critical part of product design. 
While other companies are swept away by their fanciful ideas and frivolous features, customer-focused companies dominate the market. 
It's very easy to slip down the slippery slope of abstraction. 
We may abstract so much that we alienate the product from the user, eliminating the usefulness of the product.
Masterful design is something the user doesn't notice. Everything fades into the background because the product is so intuitive, easy-to-use, and pleasant. 
The user never has to think about the underlying design. 
Think of Google. It's immediately apparent what you must do—a blank page with a massive search bar. 
There's a limited risk for user error, making the user feel smart, appreciated, and capable.
6 – Design behaviours, not products
When you're designing a product, it isn't easy to imagine its final version. 
You and your team can easily get lost in the details. 
It's always best to zoom out when you can't see the forest for the trees. 
Ask questions about behaviour (rather than features) like:
How will people interact with my product? 
How often will people interact with it? 
What motivates the customer to buy my product?
How does my customer feel after using my product?
How can I encourage customers to come back? 
How do I encourage customers to tell others about my product?
7 – Ask customers what they want
It is essential to ask your customers what they want directly. 
See how they respond to certain features or design choices to gauge which things work and which things do not. 
Unfortunately, many companies today show too much greed or ego to get face to face with their customers, and they always pay for it. 
Use surveys to find out what they want. 
Incentivise completing surveys through giving prizes, cash, or customer reward points. 
If you're releasing a software product, invite users to a closed beta, and get direct feedback. 
Or ask for people to engage with you on social media. They are sure to give you a piece of their mind. 
If necessary, get a consultant familiar with product management to help you if you don't know where to begin.
Designing the product is an exercise in attempting to understand most people at once, and if someone is lucky, they might get it right. 
Understanding the end-user and why they are using your product will help you to understand the real value of the product you're designing. 
To that end, designers must remember to design behaviours and not just products. 
When thinking of an application or its marketing, good product designers will first envision its use. 
When is someone using the product? Why do they need it? Why would they come back or buy another? 
These questions can mean the difference between a good idea and a hurtful one. 
Knowing what the customer wants should then lead to direct questioning of your product. 
What is interesting? Why would people love it? How would people use it? 
These are all critical questions to consider before designing the product. 
A product is only as useful as it is made to be. 
To avoid making duds, listen to people around you who have been around the block and know the industry. 
Good product designers do everything they can to make sure that the product has a good foundation, regardless of method. 
Following these design principles will make it so that your products are hits from now on.