We all are seeing and experiencing different work cultures.
Some people are the employed by others, and some are self-employed.
Some go to the office, and some are working from home.
From any of such categories, one thing is standard which anyone would expect, that is PRODUCTIVITY.
Our lives stop when we are not productive!
Unproductivity robs the sense of accomplishment, a sense of self-worth, and self-development.
In many cases, it leads to:
Poor health,
Low self-esteem,
Lack of hope,
Confidence issues, etc.
Unproductive people always give a fantastic excuse regarding their laziness.
It is that famous quote from Bill Gates, "Hire a lazy person to do a difficult task because a lazy person will find the easiest way to do it."
My argument is that how are you going to learn anything if you are that much unproductive to get up and do SOMETHING!
There is always one debating question around increasing productivity.
Some of the most useful 'boosts' to grow it are – healthy work culture, awesome work environment, cool colleagues, and enjoying your job!
However, what if you are self-employed, work from home, or working on your own?
There is a bunch of articles and videos on the internet regarding this.
Working on your own is trending.
Here, I am going to talk about a few strategies to increase productivity while working on your own.
I am giving some tips and tricks, which may help you to increase your productivity.
BTW, these tricks are well approved, as I, being an isolated writer, did such experiments on myself, and got great outcomes!
Before you start reading, just remember one thing – "We are what we repeatedly do. Excellence, then, is not an act but a habit."
1 – Follow a routine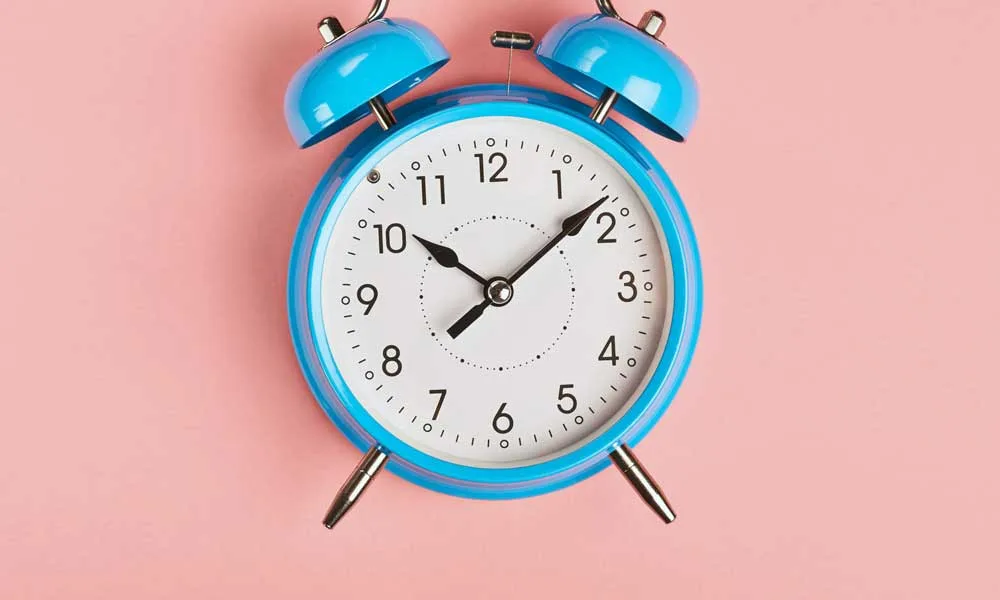 A study shows that if you follow a particular routine, you can be more productive.
That is why most of the corporates are using same working shifts for their employees.
You know it is said that if you eat at one particular time, you should follow that particular time every day, as it is good for your digestion system and there are many benefits regarding that.
If you are working from home, follow such patterns too, and note down the results.
2 – Dress up
It is okay not to dress up formally.
I mean come on, there should be a few advantages NOT going to any offices right?
However, yes, make sure that you wear something good, comfortable, and clean.
It will help you in increasing productivity.
If you do not want to bath than it is okay – but you should wear fresh clothes.
It will make you feel refreshed, and you can revive your working mood again.
Change every day!
3 – Take breaks
If you are working in isolation, you should take certain intervals.
Our mind and body feel tired if we consistently work.
One study suggests that we should take 15 minutes breaks in every 90 minutes of work routine.
Sitting in one position for a long time can make you feel tired.
Planned relaxation is much more efficient for your productivity, so have some water or juice and relax for some time.
The Pomodoro Technique can help you.
This unique technology uses a timer to break down your intervals and working minutes.
4 – Give yourself a deadline
Decide one deadline for each task.
To follow that period, make one accountability chart.
When you follow some diet, you create a table and list out your meal timings and consumed food items. Right?
Just like that, make a productivity chart, in which you should note down the working hours and in front of that make out the list of completed tasks.
By following this habit, you will able to evaluate your work quickly and will be able to complete your tasks on time.
5 – Find similar people
Try to look out for 'your' kind of individuals – who are either working alone or doing some similar tasks like you.
Also, find some co-working space.
When you find same alike people, you feel energised, and as you become social for some time, it will reduce your boredom and loneliness, and you will be more productive.
Atmosphere matters you know!
6 – Try cafes or parks
If you do not find any coworking space or any like people, try any park or coffee shops and manage to go out once or twice a week for work.
Fix your social life outside of work.
It will keep you updated, and you will feel more fulfilling.
Plus, you will also get some positively changed environment.
It is useful for increasing productivity.
7 – Prevent eye-straining
If you work in front of computers or some electronic devices for much time, it can cause eye-straining, and eye straining can cause headaches.
It is time to lose such bad habits.
However, you know that you can trick your mind in this matter?
I have read this in one book that if you want to prevent eye straining, you can use the rule of '20-20-20′.
It is like – After every 20 minutes, you should focus on an object which is 20 feet away for 20 seconds.
That can help your eye muscles to be relaxed.
8 – Stretch, stretch and stretch
No darling, don't stretch your highest capacity of work, you may become ill.
Here, I am talking about mild body stretches.
It can relax your muscles, and you may feel less tired.
You can also go out and walk.
Gentle exercise helps in your blood circulation and filling oxygen to your brain.
One study shows that going for a 10-minute walk can boost energy for up to 2 hours.
9 – Stay connected
Plan regular phone calls, video calls, online meetings, etc.
When you are working in isolation, it is necessary to stay connected with the outside world.
Otherwise, you will feel unwanted.
Ultimately, it will affect adversely in the matter of your productivity.
Phone or video calls are preferable than the emails or texts.
10 – Keep the lights on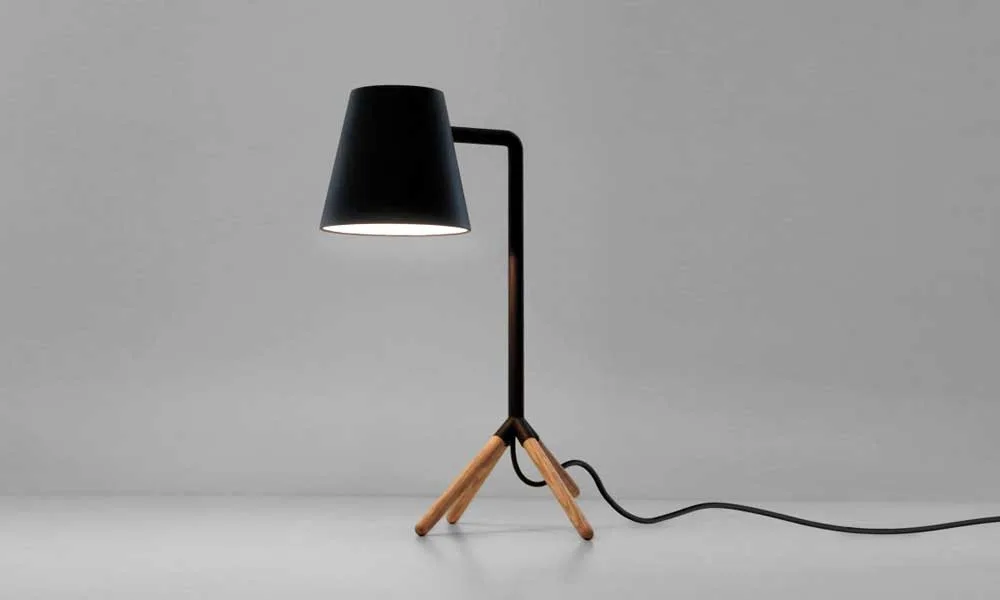 It seems a tiny thing but can affect drastically on your productivity level.
Turn on the lights.
Working in brighter rooms increases alertness.
Don't work in your dark corner.
Shine always, and keep your working area bright.
11 – Stop Multitasking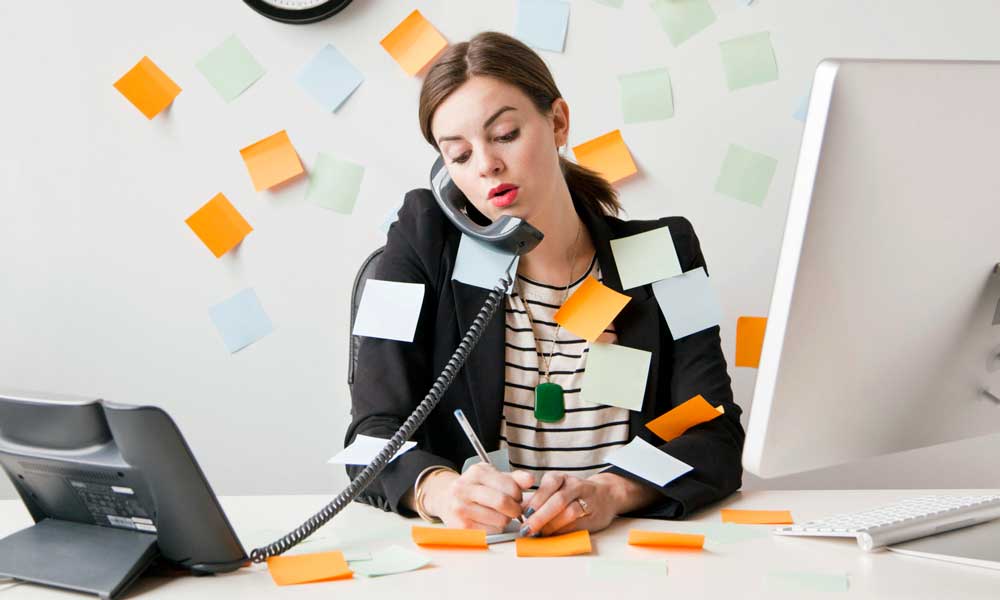 A study suggests that multitaskers are less productive.
So stop multitasking and complete one task at a time.
Moreover, at that particular time, don't think about the other pending tasks.
If you want to minimise your tension, focus on the hardest task, and complete it first.
It will lower your mental pressure by 50%.
Meanwhile, you can also do online mind mapping to visualise your ideas, and can make an action plan.
12 – Use Pen and Paper
Research shows that the act of writing has been linked with cognitive thinking.
So I suggest you have a pen and a diary.
Write down your thoughts regarding your mind, mentalities, heart, dreams, designs, logos, presentation, etc.
List out your ideas and plan accordingly.
Write about your work, values, culture and do self-actualization.
You may seem it silly, but it will help you to be positive about you, even when you are isolated, and that will undoubtedly increase your productivity.
So these are the few ideas to increasing productivity, even if you are working in isolation.
You can also take a nap in between if you are sure about yourself that you will wake up in the predetermined time.
One another idea is to take caffeine break.
Drink a coffee and take a power nap for 15 minutes, because it takes 15 minutes to get affected by coffee.
Just don't forget to set a bunch of alarms and WAKE UP!
Some PROS of working in isolation
Psychologists argue that if you are working in a group, there are always some of the people available, who always avoid work and let others do the same.
If you are working solely, you know your particular responsibility, and there are no other confusions and disappointments.
You do not need to share and discuss your ideas or the way of working with anyone.
When you work in a group, the matters often listen with the passive attitude, which is quite irritating.
Psychology suggests that working in isolation may give best results as there is no fear to look stupid in front of some bunch of people.
HOME… Home is the place where the heart is!
Undoubtedly, it gives tremendous comfort, but it may work negatively on the productivity.
Plus, there are many chances to get bored when we are alone, and so we can easily distract our mind, behave cranky sometimes, and at last give up.
So guys, think rationally.
If you want, you can increase your productivity.
Most people say that it is related to willpower.
Yes, they are right!
But the issue with our mind is that the willpower of an individual may be high, but mind always finds some short cuts and reasons not to be active when we are tired, bored, or lonely.
Lastly, I want to conclude this article with my favourite thought, "Stay on your game and keep going for your dreams. Because the world needs that special gift which only YOU have."
Author Bio: I am Shailee Sheth. I am a tech freak, designer (love 2D animation BTW), and an aspiring writer. I write about productivity, social media, and IoT. I have a broad interest in creative fields, such as web marketing strategies using top video scripting for animations, photography and videography, etc.
---
If you wish to discuss how we can develop your brand or provide graphic design for your product or business, email us: [email protected]
Inkbot Design is a Creative Branding Agency that is passionate about effective Graphic Design, Brand Identity, Logos and Web Design.
T: @inkbotdesign F: /inkbotdesign
---