Working at Home: Embrace the Freedom and Boost Your Productivity
Have you ever dreamt of trading in your lengthy commute, uncomfortable business attire, and rigid 9-to-5 schedule for the comfort and convenience of your home? Let me tell you, it's not just a fantasy — it's a reality for a rapidly growing number of professionals.
Now, get this: A 2022 study found that remote workers saw a productivity boost equivalent to a full day's work. Yes, you heard that right! Working from home is not just about staying in your PJs all day (although, let's admit, it's a sweet perk); it's also about optimising your work-life balance and skyrocketing your productivity levels.
And here's another fun fact for you: according to a report from Upwork, by 2025, 36.2 million Americans will be working remotely, an increase of 87% from pre-pandemic levels. So, whether you're considering freelancing or are already deep in the game, you're in good company!
So, let's dive right in. This article will be your ultimate guide to embracing the freedom of working at home and mastering the art of productivity outside the traditional office setting. We're about to discover together how to turn your home into your productivity paradise. Buckle up; it's going to be an exciting journey!
The Advantages of Working at Home
Working at home brings numerous benefits that significantly improve your quality of life and work performance. Let's explore some of the advantages:
1.1 Flexibility and Freedom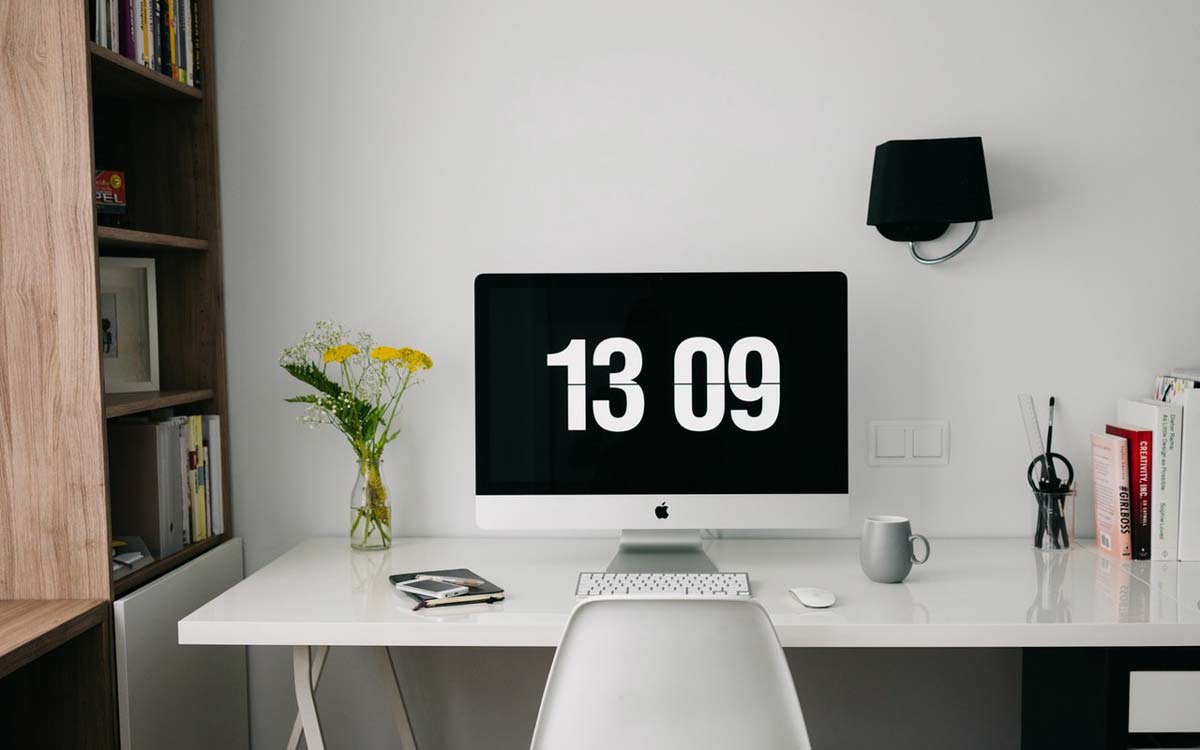 Working from home has become increasingly popular, and it's no wonder why. One of the most fantastic perks is the incredible flexibility it provides. Imagine having the power to design your schedule, select your preferred work environment, and wave goodbye to the tiresome daily commute. It's like unlocking a new level of freedom in your professional life.
You can tailor your schedule to suit your unique needs and preferences when you work from home—no more rigid 9-to-5 constraints. If you're a night owl who thrives in the late hours, you can schedule your work accordingly. Conversely, if you're a morning person who enjoys tackling tasks bright and early, you can start your day with enthusiasm. The flexibility to work during your most productive hours allows you to optimise your output and make the most of your creative and focused energy.
But it doesn't end there. The beauty of working from home lies in the freedom to create your ideal work environment. You can curate a space that inspires and motivates you, surrounded by the things that bring you joy and fuel your productivity. Whether it's a cosy corner in your living room, a dedicated home office, or even a picturesque spot in your backyard, the choice is yours. Setting up your work area how you like can significantly enhance your overall work experience.
Remember the incredible perk of eliminating the dreaded daily commute: no more rush hour traffic jams or overcrowded public transportation. Instead, you can trade those stressful hours for more valuable time for yourself. By eliminating the commute, you gain extra hours to spend on activities that truly matter to you. Whether pursuing a hobby, spending quality time with loved ones, or simply enjoying well-deserved relaxation, you can make the most of your newfound time.
And here's the icing: working at home has significantly boosted job satisfaction and contributed to a better work-life balance. In a survey conducted by Owl Labs 2022, 80% of respondents reported higher levels of job satisfaction when they had the flexibility to work from home. This satisfaction translates into a happier and more fulfilled work life, spilling over into your personal life. By having the freedom to balance your professional and personal responsibilities in a way that suits you best, you can experience greater harmony and fulfilment across all aspects of your life.
Working from home is the perfect fit if you're looking for a flexible work arrangement. With the ability to set your schedule, create your ideal work environment, and bid farewell to the daily commute, you can embrace a newfound sense of freedom and productivity. And remember the immense benefits it brings to your overall job satisfaction and work-life balance. It's time to unlock the true potential of working at home and discover the joy of a flexible and fulfilling work experience.
1.2 Increased Productivity
Do you know what's fascinating? Contrary to what most people think, remote workers tend to be more productive than those working in a traditional office setting. It's not just some random claim; there's solid research backing it up. A Stanford study uncovered something remarkable: remote employees experience a whopping 13% increase in productivity. That's no small feat!
One of the primary reasons behind this productivity boost is the absence of office distractions. Just think about it. You don't have to deal with impromptu meetings or interruptions from chatty colleagues when working from home. You can focus on your tasks with fewer disruptions, allowing you to dive deep into your work and make substantial progress.
But that's not all. Working remotely also offers another fantastic benefit: creating a personalised and comfortable work environment. Picture yourself in your cosy space, surrounded by familiar and comforting elements. You can set up your desk just as you like, with your favourite pictures, plants, or even a quirky bobblehead collection. This personalised setup not only enhances your concentration but also boosts your creativity. It's like having your little oasis of productivity.
And guess what? The advantages of remote work go beyond just productivity. According to a Gallup poll, remote workers are a remarkable 21% more likely to be engaged than those working on-site. It makes sense if you think about it. You feel greater control over your schedule when you can work from anywhere. This autonomy fosters a stronger connection to your work, leading to increased engagement and a genuine passion for what you do.
So, all those sceptics who believe remote work is just an excuse to slack off? Think again. The evidence is clear: working remotely can supercharge your productivity, allowing you to excel. With fewer distractions, a personalised work environment, and heightened engagement, it's no wonder that remote workers are thriving and accomplishing great things.
1.3 Savings and Cost-Effectiveness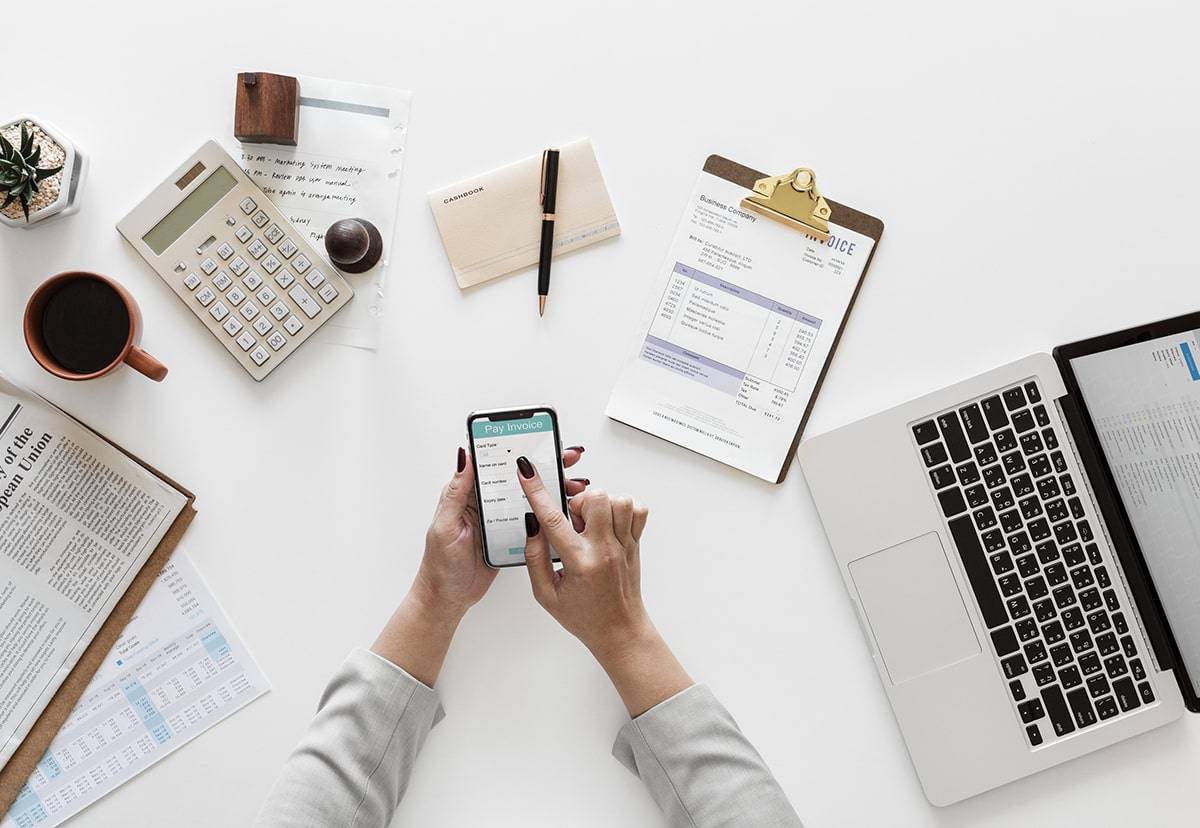 Working from home can be a game-changer when saving money for employees and employers. Just think about it: as an employee, you get to cut down on many expenses that can add up over time.
First, commuting expenses are a thing of the past when you work remotely. No more spending a fortune on gas, public transportation fares, or wear and tear on your vehicle. Your wallet will thank you for that! And let's remember parking fees, those pesky little charges that seem to eat away at your paycheck. With remote work, you can say goodbye to those too.
Another way you save money as an employee is by ditching the fancy work attire—no more splurging on expensive suits, high heels, or dry cleaning bills. You can trade those formal outfits for comfy pyjamas or casual wear; nobody will bat an eye. It's all about being comfortable and saving those hard-earned dollars.
But wait, there's more! When you work from home, you can prepare your meals instead of relying on pricey lunches at restaurants or takeout. Think about it: no more spending a small fortune on sandwiches, salads, or that daily dose of caffeine from your favourite coffee shop. You can whip up a tasty and cost-effective meal right in your kitchen. It's not only healthier but also friendlier to your wallet.
Now, let's shift gears and talk about how employers benefit from remote work in terms of saving money. According to a study, businesses can save an average of $11,000 annually for every employee who works remotely half the time. That's a significant amount that can be put to good use elsewhere!
Employers can reduce overhead costs by allowing employees to work from home. Consider all the expenses of maintaining a physical office space: rent, utilities, maintenance, and office supplies. These costs can eat into a company's budget. But with remote work, many expenses become a thing of the past.
Now, what can employers do with all that money they save? Well, the possibilities are endless. They can reinvest those savings in employee benefits like health insurance, retirement plans, or additional training opportunities. It's a win-win situation because not only does it help employees, but it also boosts employee satisfaction and loyalty.
Moreover, the saved funds can fuel business expansion and growth. Whether investing in new technologies, expanding into new markets, or hiring additional talent, having that extra financial flexibility can make a difference.
Creating an Efficient Home Office
Setting up a dedicated home office optimises your productivity and creates a conducive work environment. Here are some critical considerations for designing your workspace:
2.1 Choosing the Right Location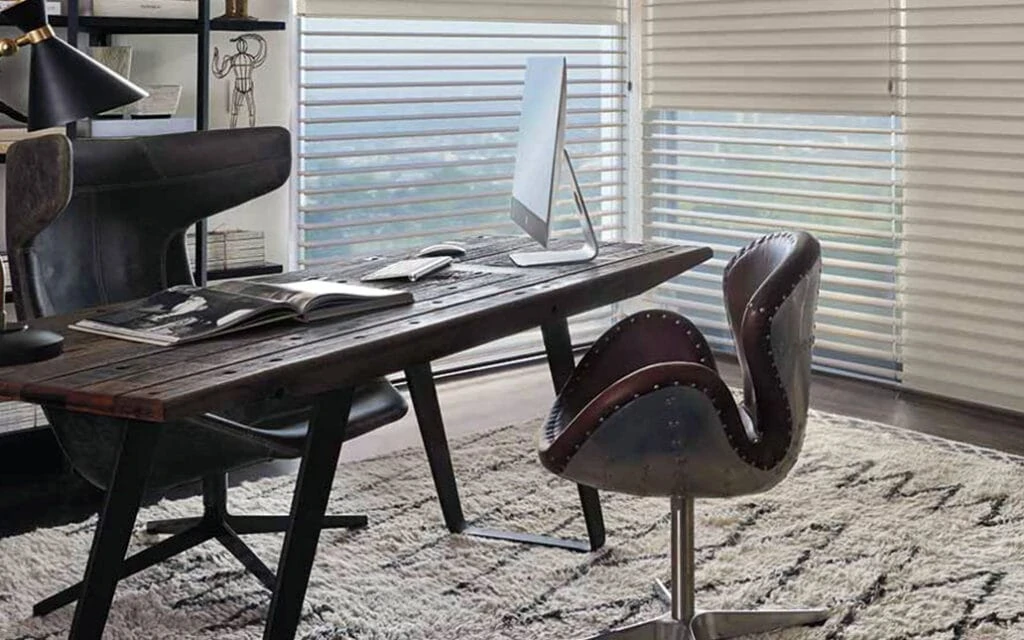 Finding the perfect spot for your home office is essential! You want to create a workspace that maximises your productivity and keeps distractions at bay. So, let's dive into some key factors when selecting the ideal location.
First and foremost, finding a space that minimises distractions is crucial. After all, you want to create an environment that allows you to focus and concentrate on your work. So, watch for areas in your home away from high-traffic areas or noisy rooms. This way, you can minimise interruptions and stay in the zone.
Another important aspect is to prioritise ample natural light. Sunlight not only brightens up your workspace but also has numerous benefits for your well-being. It can boost mood, increase energy levels, and even enhance cognitive function. So, look for a spot with a window nearby, allowing you to soak in that glorious sunlight while you work.
Of course, privacy is essential when it comes to your home office. Having a designated area where you can retreat and focus without interruptions is critical. Ideally, choose a room with a door you can close when you need to concentrate. A door creates a physical boundary between your work area and the rest of your living space, helping you establish a clear separation between your professional and personal life.
Having a separate room with a door lets you signal to yourself and others that you're in work mode when you're inside. It's like a visual cue reminding you to stay focused and dedicated during work hours. It can also help maintain a healthy work-life balance by allowing you to physically step away from work when you need a break or when the workday is over.
Remember, your home office is your sanctuary for productivity, so take the time to find the best location that meets your needs. You'll create a work environment that sets you up for success with minimal distractions, abundant natural light, and a touch of privacy.
2.2 Ergonomics and Comfort
Investing in ergonomic furniture and equipment is crucial for your health and productivity. Think about it this way: you spend significant time sitting at your desk, typing away or working on various tasks. So, why not make that experience as comfortable and beneficial as possible?
Picture this: you're sitting in a chair that adjusts to your body's needs, supporting your back and promoting good posture. Doesn't that sound like a dream? Well, it doesn't have to be just a dream! With an adjustable chair designed with ergonomics in mind, you can turn that dream into a reality. By providing proper support to your back, neck, and shoulders, these chairs help reduce the strain on your body and prevent those pesky aches and pains that can arise from prolonged sitting.
But that's not all! Let's remember the desk you use day in and day out. You deserve a desk that suits your needs perfectly, and that includes having an appropriate height. Imagine having a desk that's too high or too low for comfort. It can lead to all sorts of discomfort and even potential health issues. Investing in a desk that allows you to maintain a neutral posture and keep your arms and wrists properly aligned significantly reduces the risk of developing repetitive strain injuries and other related problems.
Now, let's talk about the unsung heroes of the ergonomic world: the keyboard and mouse. These seemingly small and insignificant peripherals significantly affect your overall comfort and well-being. An ergonomic keyboard minimises stress on your hands and wrists by placing them in a more natural and relaxed position. Likewise, an ergonomic mouse ensures that your hand and wrist movements are smooth and comfortable, reducing the risk of strain and fatigue.
When you combine all these ergonomic elements, you're creating a workspace that prioritises your health and productivity. By investing in adjustable chairs, desks at the right height, and ergonomic keyboards and mice, you're taking proactive steps to minimise the risk of injuries and discomfort associated with long work hours.
So, why settle for less when you can enhance your work environment and, ultimately, your quality of life? Your body will thank you, and your productivity will soar. Don't underestimate the power of investing in ergonomic furniture and equipment—a small change can make a difference in your daily work routine.
2.3 Organisational Systems and Storage
Let's talk about the importance of maintaining an organised workspace. Trust me; it's a game-changer for staying focused and efficient. When your workspace is organised, you can find everything you need quickly, which means less time wasted searching for misplaced items.
One of the first things you can do to keep your workspace in check is invest in storage solutions. Shelves, cabinets, and desk organisers are your new best friends. They provide designated spots for your office supplies, documents, and equipment. With these storage options, you can say goodbye to the chaos of scattered papers and tangled cords. Instead, you'll have a tidy space where everything has its place.
You might be wondering why all this fuss about organisation is so important. Well, let me tell you: a clutter-free environment promotes mental clarity. When your workspace is clean and tidy, it's easier for your brain to focus on the task. You won't be constantly distracted by the mess around you, which can increase productivity.
Imagine this: you sit at your desk, and it's clear, with just the essentials within arm's reach. You can sigh in relief, knowing that piles of random stuff do not surround you. Your mind feels calmer, and you can start your work with a fresh mindset.
Not only does an organised workspace benefit your mental state, but it also helps to reduce distractions. With a clear workspace, fewer visual distractions compete for your attention. Your eyes can focus on the task before you rather than getting pulled in different directions by clutter. This laser-like focus can significantly improve your productivity and help you accomplish your goals more efficiently.
2.4 Technology and Connectivity
Oh, remote work – a world of freedom and flexibility, right? Well, not quite. While it certainly offers incredible opportunities, it relies heavily on a couple of essential lifelines: reliable technology and a stable internet connection. Trust me; you wouldn't want your connection dropping during a vital video conference or your computer crashing when you're about to hit that crucial deadline. So, let's ensure you're well-prepared for the remote work adventure.
First things first, let's talk about your internet connection. The bridge connects you to the vast world of remote collaboration, so having a high-speed internet connection is crucial. I'm not saying you need to have the fastest connection in the world, but a solid and stable one will do wonders for your productivity. You don't want to wait for files to upload or watch the buffering icon spin endlessly while your work piles up. Consider checking with your internet service provider to ensure you have a plan to handle remote work demands.
Next up, your trusty companion: your computer or laptop. You'll spend countless hours on it, so ensure it's up to the task. A functional machine with enough processing power, memory, and a reliable operating system is essential. You want to avoid dealing with lagging applications or frozen screens constantly. Take some time to ensure your hardware is in good shape and can handle the demands of your work. If it's time for an upgrade, consider investing in a machine supporting your remote work needs.
Now, let's talk about software and tools. Depending on your job, you might need specific software applications or online tools to carry out your tasks efficiently. Please list the tools required for your work and ensure you have them readily available on your computer. Watch for any updates or new features that could enhance your productivity. Staying up-to-date with the latest versions can save you from potential compatibility issues or missing out on valuable features that make your work easier.
Data backups are a remote worker's best friend. Imagine losing all your hard work and essential files due to a computer crash or accidental deletion. It's a nightmare nobody wants to experience. That's why setting up backups is crucial. Consider using cloud storage services or external hard drives to regularly back up your work files. You'll know that your data is safe and sound even if something goes wrong.
Remote work is about adapting to new working methods; technology is your sidekick. So, take the time to set up your technology infrastructure properly, ensuring you have a reliable internet connection, a functional computer, the necessary software, and robust data backup measures in place. With these lifelines securely in your grasp, you'll be ready to conquer the remote work world and embrace its flexibility.
Mastering Distraction Management
While working at home offers many advantages, it also presents unique challenges when managing distractions. Here are some effective strategies to stay focused and minimise interruptions:
3.1 Establishing Boundaries
When working at home, it's crucial to have open communication with your family members, housemates, or anyone else you share your living space with. Trust me; it can make a difference in maintaining focus and productivity throughout your workday.
So, one important thing to do is to have a heart-to-heart with your loved ones about your working hours. Let them know when you need to engage in your work thoroughly and when you'll be available to spend time with them. Setting clear boundaries can help minimise interruptions and create a more harmonious living and working environment.
Start by explaining the significance of your designated work hours. Help them understand that you need uninterrupted time to concentrate on your tasks and meet your professional obligations. It's not just about being physically present at home; you're working and need to treat your workspace with the same respect as in an office setting.
Once you've had that conversation, establish some ground rules together. For instance, you can agree on specific periods during the day when you'll be focusing on work, and during those times, ask them to avoid unnecessary distractions. It could be something as simple as refraining from loud activities or keeping the volume down on the television or music.
Of course, emergencies and urgent matters can arise, and flexibility's essential. Let your family members or housemates know they can approach you when necessary, but emphasise the importance of distinguishing between genuine emergencies and everyday matters that can wait until your work hours are over.
It's also worth exploring ways to create physical boundaries in your living space. Set up a designated work area where you can concentrate without constant interruptions. This could be a separate room, a corner of the house, or a specific desk or table. When you're in that space, it's a visual cue to others that you're in work mode and should not be disturbed unless necessary.
3.2 Creating a Daily Routine
Having a solid daily routine is like having your secret weapon to maintain discipline and consistency in your work. It's all about finding that sweet spot to harmonise with your natural energy levels and make the most of your day. By establishing a schedule that caters to your needs, you can strike a perfect balance between productivity and self-care.
First things first, consider your energy patterns. Are you an early bird who springs out of bed with the sunrise, or do you thrive during the calm of the evening hours? Take a moment to reflect on when you feel most alert, focused, and motivated. This self-awareness will be invaluable in crafting a routine that maximises your productivity and overall well-being.
Once you grasp your energy rhythms, it's time to design your daily schedule. Start by allocating specific time blocks for different activities. Consider dedicating uninterrupted periods for focused work, where you can dive deep into complex tasks and let your creativity flow. You can make progress and accomplish meaningful results during these dedicated work blocks.
Of course, remember to give yourself some breathing room. Regular breaks are essential to recharge and maintain your productivity levels. Whether it's a short walk, a stretch session, or simply taking a moment to relax and unwind, these pauses in your day will do wonders for your mental clarity and overall well-being. Remember to appreciate the power of stepping away from your desk and allowing your mind to rest and rejuvenate.
Now, let's remember meetings and personal activities. They're an integral part of your routine too! Make sure to carve out specific time slots for meetings, whether they're virtual or in person. You can ensure you're fully present and prepared for these collaborative sessions by giving them a dedicated space in your schedule.
And last but certainly not least, don't neglect personal activities that bring you joy and fulfilment. It could be anything from pursuing a hobby, spending quality time with loved ones, or engaging in self-care practices. Deliberately setting aside time for these activities, you're nurturing your well-rounded self and maintaining a healthy work-life balance.
3.3 Digital Detox and Mindfulness
You wouldn't believe how crucial it is to embrace the idea of digital detox and mindfulness in today's world! It's like a breath of fresh air amidst the constant flood of digital distractions. Trust me, taking control of our devices and minds can make a difference.
First things first, let's talk about those pesky notifications. You know, the ones that pop up every few seconds, vying for your attention? It's time to show them who's boss! Take a bold step and turn off those notifications, or at the very least, customise them to minimise interruptions during your precious work hours. Believe me; your focus will thank you for it.
Now, let's delve into the enchanting realm of social media. It's a double-edged sword. While it keeps us connected and entertained, it has this sneaky way of gobbling up valuable time. So, here's the deal: set some boundaries and limit your social media usage during work hours. You'll be amazed at how much more productive you can be when you're not falling into the infinite scroll trap.
Digital detox alone will only work wonders if we actively cultivate mindfulness. My friend, mindfulness is like a superpower that helps us navigate chaos gracefully. And guess what? There are numerous mindfulness techniques to choose from, but let's focus on one that's gained quite a reputation: meditation.
Meditation is like a mini-vacation for your mind. It's all about finding a quiet spot, closing your eyes, and gently shifting your attention inward. As you focus on your breath or a chosen object of meditation, you'll notice thoughts and distractions come and go, like clouds drifting across the sky. Through regular practice, meditation helps improve your ability to stay present, enhances your concentration, and even reduces stress. It's a win-win!
Don't worry if sitting in silence isn't your cup of tea. Mindfulness isn't just about meditation. It's about being fully present in whatever you do. You can infuse mindfulness into your daily activities, whether savouring a cup of coffee, taking a mindful walk in nature, or even just pausing to appreciate the beauty around you. The key is to engage your senses and bring your full awareness to the present moment.
Achieving Work-Life Balance
Maintaining a healthy work-life balance is crucial for your well-being and job satisfaction. Here are some tips to strike the right balance when working at home:
4.1 Prioritising Self-Care
It's crucial to make self-care a top priority in our lives. We often get caught up in our busy routines, but it's important to remember that taking care of ourselves is vital for our overall well-being.
So, let's break it down. First and foremost, remember to take regular breaks. Our bodies and minds need moments of respite to recharge and rejuvenate. Whether it's a short walk outside, a quick stretch, or a few minutes of meditation, these breaks can help us refocus and maintain our productivity throughout the day.
In addition to breaks, incorporating exercise into our daily routine is critical. Physical activity keeps us fit and releases endorphins, those magical hormones that boost our mood and reduce stress. It doesn't have to be an intense workout—anything that gets your body moving, whether it's a stroll, a dance class, or even playing with your pets, can do wonders for your well-being.
Another essential aspect of self-care is nourishing our bodies with nutritious meals. Eating a balanced diet rich in fruits, vegetables, whole grains, and lean proteins gives us the energy and nutrients needed to thrive. Of course, indulging in our favourite treats is fine, too, as long as we maintain a healthy balance.
Sleep, oh glorious sleep! Adequate rest is often underestimated but oh-so-important. During those hours of shut-eye, our bodies repair themselves, and our brains process and consolidate information. Strive to establish a consistent sleep schedule and create a peaceful sleep environment that promotes relaxation. Prioritising sleep allows us to wake up refreshed, alert, and ready to tackle the day.
Let's discuss engaging in activities that help us relax and recharge. We all have different ways to unwind and find joy, so it's essential to identify what works best for us. Maybe you have a hobby you love— painting, gardening, playing an instrument, or even solving puzzles. Dedicate some time to these activities that bring you a sense of fulfilment and happiness.
Furthermore, spending quality time with loved ones can be incredibly rejuvenating. Surrounding ourselves with the people we care about can provide comfort, support, and laughter. Whether it's a heartfelt conversation, a fun outing, or simply enjoying a meal together, these connections nourish our souls and remind us of the importance of human connection.
Lastly, remember to pursue your interests. Explore what sparks your curiosity and passion. It could be learning a new language, delving into a subject you've always been fascinated by, or taking up a creative endeavour. Engaging in activities that align with our interests and values allows us to tap into our inner joy and create a sense of fulfilment.
4.2 Social Interaction and Networking
Working at home can be quite a solitary experience at times. Something about being in the comfort of your own space can make you feel disconnected from the world. But fear not! Many ways exist to combat that isolation and keep those social connections thriving.
First and foremost, staying in touch with your colleagues, friends, and professional networks is crucial. After all, they're the ones who can bring a much-needed dose of human interaction to your day. So, why not schedule some virtual coffee chats? Imagine sipping your favourite brew while catching up with a coworker or a friend. It's like having a mini-get together without leaving your desk.
Oh, and speaking of staying connected, have you considered joining online communities that revolve around your field of interest? These communities can be a goldmine of like-minded individuals who share your professional passions. Not only will you be able to engage in meaningful conversations with others who understand the ins and outs of your work, but you might even forge some valuable professional relationships along the way.
Imagine being part of an online community where you can bounce ideas off one another, seek advice, or share your experiences. It's a fantastic way to nurture your professional growth and keep yourself abreast of the latest industry trends. Plus, you never know who you might meet. That one connection could lead to exciting new opportunities or collaborations that you would have never encountered otherwise.
Maximising Remote Work Productivity
To make the most of your remote work experience, here are some additional strategies to boost your productivity:
5.1 Goal Setting and Prioritisation
Starting each day or week with a clear set of goals and priorities is essential. Doing so lets you stay focused and make the most of your time. So, let's dive into a few practical tips to help you achieve your goals and stay on track.
First, breaking down larger tasks into smaller, more manageable steps is critical. It can be overwhelming to tackle a massive project all at once, but you can approach it with a clearer perspective by breaking it down. So, grab a pen and paper (or open your favourite to-do list app) and start jotting down those smaller steps.
Imagine looking at your list and seeing all those tiny steps waiting to be crossed off. Feels pretty good. That's where a to-do list comes in handy. Creating one helps you keep track of your progress and gives you a sense of accomplishment as you check off completed tasks. Plus, it's a great way to visualise your workload and stay organised.
However, remember to set realistic deadlines for yourself. While it's great to aim high, setting unrealistic expectations can lead to frustration and demotivation. Consider the time and effort required for each task and allocate your resources accordingly. Setting realistic deadlines allows you to maintain a healthy pace and motivate yourself.
And let's remember the importance of staying motivated. Celebrate your progress, whether treating yourself to a small reward after completing a task or acknowledging your achievements to boost your morale. You can also find ways to stay inspired, such as seeking support from friends or colleagues, listening to motivational podcasts, or reading success stories.
5.2 Effective Communication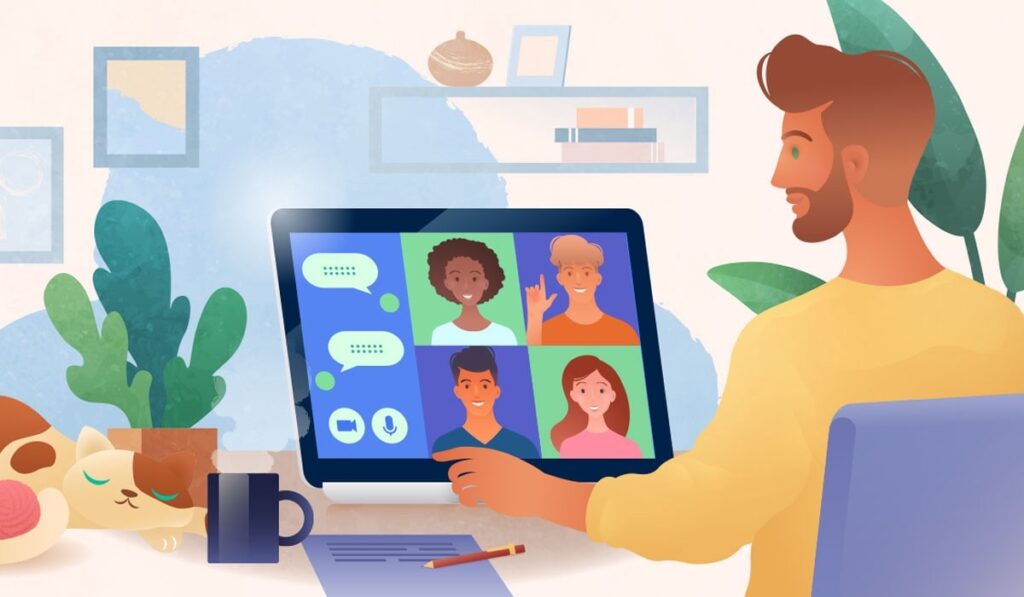 When it comes to remote work, keeping up effective communication is crucial. It's all about staying connected, even when physically apart from your colleagues and clients. Luckily, we have various communication tools to bridge that gap.
First and foremost, video conferencing is a game-changer. It brings face-to-face interaction to your screen, allowing you to have meaningful conversations and maintain a sense of personal connection. Whether it's team meetings, client presentations, or brainstorming sessions, video conferencing tools enable seamless real-time collaboration. Plus, seeing each other's expressions and body language helps foster better understanding and stronger relationships.
Instant messaging is another invaluable tool for remote communication. It's like having a virtual water cooler where you can chat quickly, share updates, and ask questions on the fly. Platforms like Slack or Microsoft Teams provide instant messaging features that allow you to create dedicated channels for different topics or projects, making it easy to keep conversations organised and accessible for everyone involved.
Project management software is necessary to keep everyone on the same page and ensure efficient workflow. These tools offer a centralised hub where you can assign tasks, track progress, set deadlines, and collaborate on documents. With features like file sharing and version control, project management software streamlines teamwork, prevents miscommunication, and helps you stay organised amidst the remote chaos.
Remember, communication is a two-way street. It's not just about updating others on your progress but also actively seeking input, feedback, and clarification. Regularly connect with your team, share task updates, and ask questions when needed. Proactively contacting your colleagues and clients keeps everyone informed, builds trust, and fosters a collaborative atmosphere.
It's easy to feel disconnected when working remotely, so it's essential to over-communicate rather than under-communicate. Share your wins and challenges, celebrate milestones, and express your appreciation for the efforts of others. By maintaining open lines of communication, you can overcome the physical barriers of remote work and create a cohesive and supportive virtual work environment.
5.3 Continuous Learning and Skill Development
Thanks to the vast array of online courses, webinars, and workshops, you have a world of resources at your fingertips.
Imagine this: you can now unlock a treasure trove of knowledge and skills from the convenience of your laptop or even your smartphone. These virtual platforms offer courses covering various fields, from marketing and programming to leadership and communication skills. The options are virtually limitless!
These online resources allow you to expand your horizons and deepen your expertise in your chosen field. Whether you're looking to master a specific software, improve your project management skills, or gain proficiency in a new language, online courses can provide the knowledge and tools you need to excel.
Furthermore, continuous learning is a powerful way to stay ahead in a fiercely competitive job market. As industries evolve and new technologies emerge, remaining updated with the latest trends and developments is crucial. By investing in your professional development, you demonstrate your commitment to growth and adaptability – highly valued by employers.
You can enhance or acquire new skills with online courses, webinars, and workshops. You can learn at your own pace, tailor your learning experience to your specific needs, and access a wealth of resources from experts in the field. These platforms often offer interactive elements, such as quizzes, assignments, and forums, allowing you to engage with instructors and fellow learners, fostering community and collaboration.
5.4 Regular Performance Evaluation
When working at home, assessing and improving your performance is essential. Take the time to evaluate various aspects, such as your productivity, time management, and the quality of your work. Doing so, you can identify areas needing improvement and make necessary adjustments to enhance your overall performance.
Think of it as an ongoing process of self-reflection and growth. Consider how effectively you're managing your time and accomplishing your tasks. Are there any specific areas where you could be more efficient or organised? Reflecting on these aspects can help you fine-tune your work-from-home routine and maximise productivity.
Feel free to seek feedback from your colleagues or supervisors. They can provide valuable insights and perspectives on your work. Reach out to them and ask for their observations or suggestions on improving. Their input can shed light on blind spots you might have missed and help you make the necessary adjustments.
Remember, working at home requires self-discipline and self-motivation. Actively monitoring your performance allows you to stay accountable and ensure you're meeting your goals. It's an opportunity to learn and grow in your remote work environment continuously.
Keep an open mind and embrace the flexibility of working at home. Experiment with different strategies and techniques to enhance your performance. For example, setting specific daily or weekly goals increases your productivity or creating a dedicated workspace helps you maintain focus. Adapt and refine your approach as you gain more insights into what works best for you.
Regularly evaluating your performance helps you improve and demonstrates your commitment to delivering high-quality work. It shows your colleagues and supervisors that you are dedicated to your remote work and actively seeking ways to enhance your effectiveness.
Conclusion
Working at home offers an exciting and flexible alternative to the traditional office environment. By embracing the advantages, creating an efficient home office, managing distractions, maintaining work-life balance, and maximising productivity, you can thrive in your remote work journey. Remember to adapt these strategies to your unique needs and preferences and continuously refine your approach to achieve optimal results. So, seize the opportunity, embrace the freedom, and unlock your full potential in remote work!
Last update on 2023-09-22 / Affiliate links / Images from Amazon Product Advertising API