Home Office Ideas For Freelancers Working from Home
An office is crucial for an individual's work ethic and productivity level. A freelancer's level of productivity could come down to the practicality of their home office design.
Freelancers and anyone working from home should consider a broad range of DIY home office ideas to build the most appropriate working environment.
When someone discusses a home office layout, they immediately think of the furniture inside the room.
However, the layout is the arrangement of the furniture in the room, combined with the available space on the floor to place the furniture.
This will create the most efficient space for a freelancer or anyone working from home to increase productivity and work effort.
In this article, I will predominantly inform you about the extensive range of home office ideas that freelancers, or anyone working from home, should consider to choose and design the most appropriate work environment.
Top Home office ideas for freelancers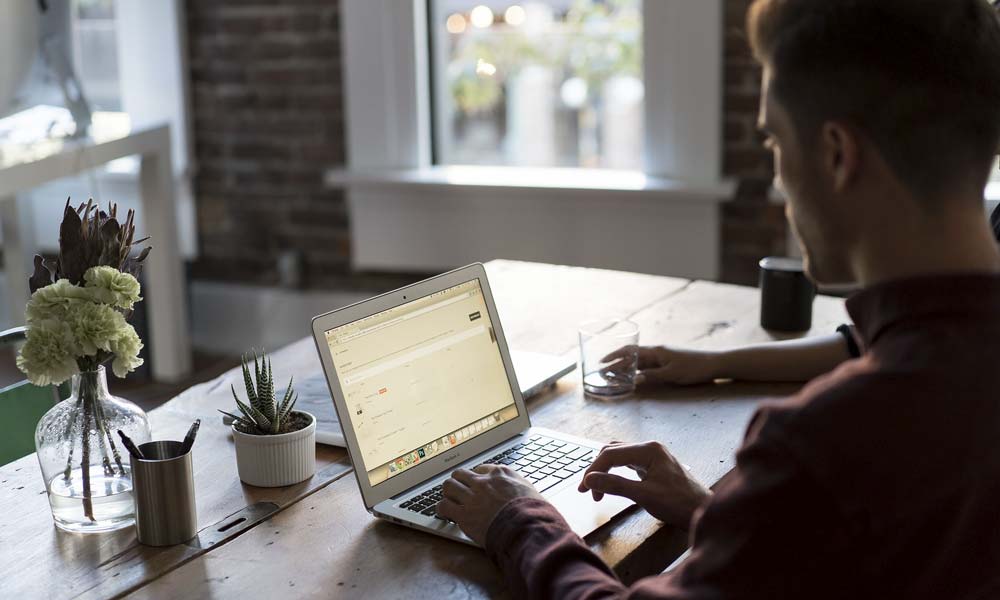 In particular, anyone working from home is less likely to require a complex studio layout since, in most cases, they don't have much personnel, so the office equipment needed is usually not a lot.
When choosing the best home office equipment, freelancers must consider the cost and the efficiency of their workspace design.
Freelancers will have a more fixed amount on a home office budget than large companies that can afford to provide furniture for their many employees. For this reason, freelancers should seek the best for their money.
When a freelancer works from home and is considering designing a home office setup, they can be sure that it's easy to convert pretty much any part or room of their house into a workspace.
The basic requirements to create a home office are a comfortable chair, a cabinet or a shelf, and a desk, which one can buy for a little. A freelancer on a tight budget could consider buying second-hand furniture.
Second-hand office equipment can often look as good as new, and with a personal touch, it can make it feel new.
One thing that is particularly common to do is to convert the home basement into an office. Because let's face it, what else is one's basement being used for?
A basement home office setup provides a freelancer with a closed layout design, which is out of the way from the rest of the home.
Using the basement for a workspace ensures that one doesn't need to shift the living room or spare room into an office. As a result, the living areas can be kept to their usual self.
For one who wishes to spend little money on home office ideas, an old dining table and a set of shelves can be combined to make a two-person workstation for next to nothing.
Turning a small part of the bedroom is also a common way of creating a home office setup for freelancers. But it often depends on how small or large your bedroom is.
If one's bedroom doesn't have much available floor spacing, then a bedroom wouldn't be the best idea because the furniture and office furniture needs to fit in a small space.
That said, a relatively small desk can take centre stage, while the bedroom closet can be turned into a reading nook, so not much furniture is needed to create a reasonable home studio.
Stunning wallpapers and a tufted leather loveseat can be added to provide an atmosphere to the home office. Storing file boxes high on the shelves also frees up much floor space and makes the room look even more prominent.
Pictures and other simple decorative, such as plants and lamps, can ensure to give the freelancer's home office is the final touch to making it complete.
For homes where the rooms have pretty big closets, it is always possible to carve out space for an ample workstation.
Even the smallest house space can be turned into fantastic home office ideas. A functional office can be created with well-placed wood shelves and a sleek chair. Keeping everything in the office neatly organised makes the room look even more spacious than it is.
It is also practical to have a tidy and organised workspace because it increases an individual's level of productivity. For this type of office, one can add draperies to keep all business matters out of view when work is over.
The home office ideas that would be considered the most idealistic are using the less-used rooms in the house as a home/work environment.
For example, a guest room can be turned into a multipurpose room, making it a guest room and office combination. Guests will only occasionally be staying in the guest room, so rather than giving the room no purpose when guests aren't staying around, make it a home office!
An excellent idea for home office equipment is custom shelving and custom desks, which can provide plenty of space to spread out while working.
A less used room also provides a conducive environment for working since there are no interruptions from other home matters while working.
Furthermore, freelancers or anyone working from home can operate from small office spaces since they're likely only working alone.
With this in mind, the small space they need will allow them to design the office to their advantage to make the room intimate and comfortable for themselves.
Designing an office is something that a freelancer can do alone, keeping the price down. A home office idea for a freelancer or small business only needs a simple network plan since few employees are involved.
As already mentioned, there are some instances where a freelancer can create an office out of old dining room tables or shelves they already own.
Next, all left is decorating, personalising the space, and picking any accessories for it, such as plants or artwork.
When freelancers are looking to create home office ideas, they should consider a simple, closed office layout since it enables them to efficiently handle their clients that come into the studio to discuss work matters.
The layout should allow just enough space to hold at least two clients in the office simultaneously. This means the workstation should have more than one chair for the clients to sit on.
The arrangement of the office equipment is also crucial since it highly determines one's impression of the business. Home-based offices are simple to make for freelancers.
Closed office layouts are the most suitable for small businesses working from home or freelancers themselves working from home.
It is also seen that in choosing an ideal office layout, one has to consider the cost-effectiveness and the space available.
This is regarding the price and size of office furniture. Freelancers are less likely to have a lot of money and space when designing an office than large businesses, which must be carefully considered to choose the best office design.
Above all, it is often just nice for freelancers to feel proud and happy with the space they work in, and putting a personalised stamp on the home office can make work fun, keeping one motivated and creative.
How to Create a Productive Home Office Setup
Whether you work in a separate building or a spare bedroom, your workplace design influences the quality and speed of your work. This is especially true when it comes to tasks which require focus.
Studies examining productivity have shown that the physical space in which people work has the most impact on their ability to focus.
In addition, improving workplace design can increase productivity by 20 per cent. Unfortunately, many people do not put much thought into the layout of their workspace.
However, if you were going to design or redesign your workplace with productivity in mind, here are a few things you could try.
Use Colour Wisely
It's been proven that different colours affect our state of mind. For example, yellow has a relaxing effect, while blue has been shown to increase productivity and create the impression of professionalism.
This doesn't necessarily mean that all of the walls in your office should be blue, but it wouldn't hurt to include blue in your overall colour scheme. Of course, you have many more options if you work in your own space.
You don't have to rely on studies to tell you which colours you should use. Instead, you can depend on your tastes and experience to select colours that you find to be energising and lift your mood.
The use of Lighting Should be a Significant Factor
Unfortunately, when most home offices are designed, light is one of the last things to be given consideration. This is true when it comes to both design priority and budget.
This is why many office spaces are lit with harsh lighting. The results of bad lighting can be headaches, difficulties with visibility, and poor mood. Poor lighting design can also result in shadowy spaces.
If you can change the lighting in your home office, try to use bulbs that mimic natural lighting. Then, provide each area with its source of light that can be adjusted for brightness and placement. Finally, if they are available, encourage open blinds to let in natural light whenever possible.
Find Ways to Mitigate Noise
For some reason, the trend in small offices seems to put everybody in bullpen-style areas with no way for anybody to block out the noise other people make. While this design may be budget-friendly, it isn't conducive to productivity.
Starting a practical work session with conversations and other noise around you can be nearly impossible.
If you are designing a working space, and cannot afford to provide everybody with an enclosed workspace, consider adding a few private work areas for yourself or other employees working on tasks that require focus.
If you are working from a home office, consider purchasing a machine that produces white noise or wearing noise-cancelling headphones to cut out distracting sounds while you work.
Air Quality Should be Considered Part of The Design Process
Poor air quality can result in stuffy, stale air. That creates an uncomfortable work environment for anybody, but it can be challenging for people who are asthmatic or prone to upper respiratory infections.
Poor air quality is directly attributed to increased sick time and lower productivity levels. Fortunately, fans, air filters, and open windows can help immensely.
If windows cannot be opened, it might be a good idea to invest in an air filtration system that works as part of the HVAC system.
Another option that works well in an office building or home office is to use live plants to clean the air and produce oxygen.
Individual Work Areas Should be Comfortable and Customisable
One of the most important considerations when designing a personal or company work environment is providing comfortable tables and chairs for you and everybody else in your office.
Of course, the only way to accomplish this is to provide adjustable chairs to accommodate personal preferences and varying heights and weights.
If possible, also have desks or tables that can be adjusted for height and allow employees to have a say in how their workstations are configured.
For example, some employees may be willing to sacrifice drawer space to have more space to move around and work. Others may wish to have their computers positioned to look out a window.
If you are working on your personal office space, remember to follow the ergonomics tips here. You might also consider investing in wrist rests and other tools to make work areas more comfortable.
Do Your Best to Keep The Room at a Comfortable Temperature
If you only have to consider, this isn't much of a concern.
Purchase fans, heaters, or in room air conditioners, if need be, to keep your home office at a temperature that is optimal for your productivity.
Unfortunately, it's not so easy to maintain a comfortable temperature in an office with multiple people. However, you might want to experiment with turning up the thermostat if you've habitually kept it below 70 Fahrenheit. In many cases, warmer rooms increase productivity.
Keep Clutter to a Minimum
Too much clutter creates a kind of visual pollution that many people find to be distracting. This is so bothersome to some people that they find it nearly impossible to work productively in a chaotic environment. That's not the only problem.
In a workplace with several people, clutter can also create resentment when those who keep neat work areas and contain their possessions in their work areas become irritated with those who do not. To some extent, problems with clutter can be mitigated with policy.
However, it is also vital to create a work area for each individual that provides them with plenty of storage space.
It may also help to create segregated work areas so that departments that tend to produce a lot of clutter, e.g., marketing departments, aren't mixed in with departments that are more involved in heads-down tasks such as data entry.
Use Smells to Boost Mood and Increase Productivity
Because it is too difficult to determine which smells are universally appealing and offensive to others, using scents in a shared office space isn't a good idea.
However, if you work from home or have an enclosed office space, you can use scents such as citrus, pine, and cinnamon to improve focus and alertness and to help prevent you from feeling sleepy.
Peppermint and lavender can be used to improve your mood and relieve stress.
If you don't like the smoke from burning candles or incense, you might consider options such as scented wax melts, sachets of dried herbs, or essential oils.
Provide Varying Work Areas For Productivity And Morale
No single workspace is appropriate for every task you or your employees will undertake.
The ideal space for collaboration will not be a functional space for individual work requiring high levels of concentration. Because of this, it is a good idea to provide a variety of work areas.
For example, you might want to create a couple of open areas with big tables for collaborations, a few smaller enclosed conference rooms, and quiet work areas for people working on tasks requiring focus and concentration.
For home office ideas, have a few alternative work locations outside your home at local cafes or parks.
It is also a good idea to provide some variety to keep yourself and others upbeat and motivated.
Why not add a few couches or even an outdoor work area for people who might like to work outside during beautiful weather?
In addition, consider adding kitchen areas, break rooms, and other similar spaces. This will allow people to escape their work areas during breaks and lunchtimes.
It will also make it fast and easy for employees to get a quick bite to eat or drink without having to leave the building.
Conclusion
Focusing on these home office ideas is no waste of time.
If you create a well-designed workspace for yourself and the people who work for you, the result is happier, healthier, and more productive employees.
If you have a home office setup, don't discount the importance of a comfortable work environment. Your health and morale are vitally important.
Top 10 Essential Home Office Ideas
Contributor: Diana Beyer is an experienced creative director passionate about writing. Her purpose is to share some value among interested people. Apart from work, Diana likes travelling and reading. Personal motto: "Do one thing every day that scares you". You can contact her through Twitter.
Last update on 2023-09-23 / Affiliate links / Images from Amazon Product Advertising API