Home Office Ideas For Freelancers Working from Home in 2020
An office is the most crucial thing for an individual's level of work ethic and productivity. A freelancers level of productivity could come down to the practicality of their home office design.
There is a broad range of DIY home office ideas which freelancers, as well as anyone who works from home, should take into consideration to build the most appropriate working environment.
When someone discusses a home office layout, they tend to immediately think of the furniture which will be placed inside the room itself.
However, the layout is the arrangement of the furniture in the room, combined with the available space on the floor actually to place the furniture.
This will purely be to create the most efficient space for a freelancer or anyone working from home, to increase their level of productivity and work effort.
In this article, I will predominantly inform you about the extensive range of home office ideas that freelancers, or anyone working from home, should consider as a way of choosing and designing the most appropriate work environment.
Top Home office ideas for freelancers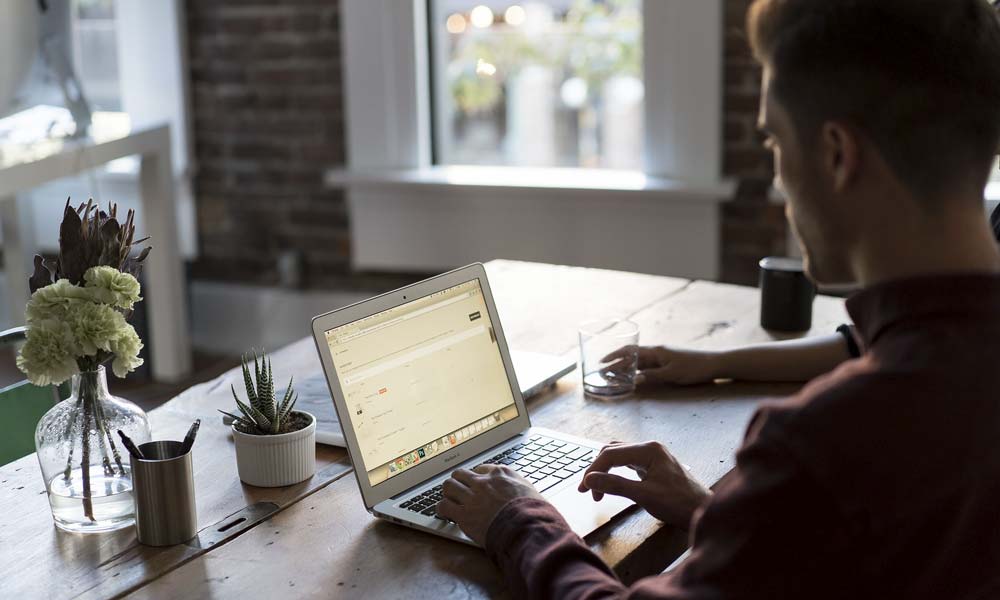 In particular, anyone who works from home is less likely to require a complex studio layout, since in most cases they don't have much personnel, and so the office equipment needed is usually not a lot.
When choosing the best home office equipment, freelancers have to consider the cost and the efficiency of their workspace design.
Freelancers will have a more fixed amount they can afford to spend on a home office budget, as compared to large companies who can afford to provide furniture for their many employees. For this reason, freelancers should look to get the best for their money.
When a freelancer works from home and is considering designing a home office setup, they can be sure that it's easy to convert pretty much any part or any room of their house into a workspace.
The basic requirements that one needs to create a home office are a comfortable chair, a cabinet or a shelf, and a desk, which one can buy for not a lot of money. A freelancer on a tight budget could consider buying second-hand furniture.
Bestseller No. 1
Simple Deluxe Task Office Chair, Black#1
ERGONOMIC DESIGN: Having a chair with lumbar support is especially necessary for all-day working and studying. This ergonomic office chair will not only help to sit at correct sitting postures but also help relieve stress and reduce fatigue after long-time sitting. The curved backrest design line up with the human body's spine natural curve to provide low-back support.
COMFORTABLE SEAT: Several detail designs to provide long-lasting comfort. Ergonomic armrest with suitable height to allow users to put hands on top to relax. High-density sponge seat with sufficient seat depth to reduce pressure on the user's hips. Breathable mesh back and seat allow airflow to help users stay cool during a long time studying.
ADJUSTABLE HEIGHT: With 2.75 Inches adjustable seat height, this office chair can be adjusted from 33.5" to 36.25" to match with your home or office desk. Pneumatic controls make our office chair easier to raise or lower - simply pull up the lever and adjust the seat at your desired height.
QUALITY MATERIAL: Product equipped with heavy-duty metal base and casters that can support up to 250 lbs. These 360-degree swivel caster wheels enable silent and smooth sliding while never scratch on your hardwood floor.
EASY ASSEMBLY: Include a straightforward, 5-step installation instruction to help you quickly assemble this office chair. All necessary tools, hardware, and spare parts will be provided. We recommend not to tighten the screw until all screw lined up with the holes, and tight the screws firmly before using.LLT NOGTOX
Second-hand office equipment can often look as good as new, and with a personal touch, it can make it feel like new.
One thing that is particularly common to do is to convert the home basement into an office. Because let's face it, what else is one's basement being used for?
A basement home office setup provides a freelancer with a closed layout design, which is out of the way from the rest of the home.
Using the basement for a workspace ensures that one doesn't need to shift the living room or spare room into an office. As a result, the living areas can be kept to its usual self.
For one who wishes to spend little money on some home office ideas, an old dining table and a set of shelves can be combined to make a two-person workstation, for next to nothing.
Turning a small part of the bedroom is also a common way of creating a home office setup for a freelancer. But it often depends on how small or large your bedroom is.
If one's bedroom doesn't have much available floor spacing, then a bedroom wouldn't be the best idea because of the furniture, as well as the office furniture, needs to fit in the small space.
With that being said, a relatively small desk can take centre stage, while the bedroom closet can be turned into a reading nook, so not much furniture is needed to create a reasonable home studio.
Sale
Bestseller No. 1
Ameriwood Home Parsons Desk with Drawer, White
The simple Ameriwood Home Parsons Desk with Drawer will be your perfect home office accessory
The single drawer will hold all of your small office supplies while the spacious desktop is perfect for your laptop and paperwork
2 people are required for this simple assembly. Assembled dimensions: 30"h x 39"w x 19.7"d
The beautiful white finish gives this desk a high end look for an affordable price
This Parsons Desk is constructed of laminated particleboard and MDF for a long lasting build
For decoration purposes, stunning wallpapers and a tufted leather loveseat can be added to provide an atmosphere to the home office. Storing file boxes high on the shelves also frees up a lot of floor space and makes the room look even bigger.
Pictures and other simple decoratives such as plants and lamps can ensure to give the freelancers home office that final touch to making it complete.
For homes where the rooms have fairly big closets, it is always possible to carve out space for an ample workstation.
Even the smallest bit of house space can be turned into fantastic home office ideas. With a few well-placed wood shelves and a sleek chair, a functional office can be created. Keeping everything in the office neatly organised makes the room look even more spacious than it is.
It is also practical in having a tidy and organised workspace because it increases an individual's level of productivity. For this type of office, one can add draperies as a way of keeping all business matters entirely out of view when work time is over.
Sale
Bestseller No. 1
The home office ideas that would be considered the most idealistic are using the less-used rooms in the house as a home/work environment.
For example, a guest room can be turned into a multipurpose room, making it a guest room and office combination. Guests will only occasionally be staying in the guest room, so rather than giving the room no purpose when guests aren't staying around, instead make it a home office!
An excellent idea for home office equipment is custom shelving, as well as custom desks, which can provide plenty of space to spread out while working.
A less used room also provides a conducive environment for working, since there are no interruptions from other home matters while working.
Furthermore, freelancers or anyone who works from home can operate from small office spaces, since they're more than likely only working alone.
With this in mind, the small space which they need will allow them to design the office to their advantage, as a way of making the room intimate and comfortable for themselves.
Designing an office is something that a freelancer can do alone, keeping the price down. A home office idea for a freelancer or small business only needs a simple network plan, since few employees are involved.
As already mentioned, there are some instances where a freelancer can create an office out of old dining room tables or shelves which they already owned.
Next, all is left to do is just decorate and personalise the space – as well as pick any accessories for it, such as plants or artwork.
Bestseller No. 1
Live Succulent 4" Othonna Capensis Ruby Necklace, Succulents Plants Live, Succulent Plants Fully Rooted, House Plant for Home Office Decoration, DIY Projects, Party Favor Gift by The Succulent Cult
LICENSED GREENHOUSE GROWN PLANTS: Have confidence in ordering from a CA Licensed greenhouse succulent and cactus Nursery. Succulents bring a colorful addition to your home with the benefits of minimal watering and low maintenance to fit your busy lifestyle.
SIZE: Succulents come in 4"-6" pots ( Depending on your desired selection from above) fully rooted in soil. Plant measurements will vary as different species grow in different ways: for example, some grow wider, shorter, taller, trailing etc.
TRACKING DELIVERY: Please keep track of the package once shipped to ensure it is received when the carriers delivers and isn't left out longer than it needs to as this may cause damage to your plants. Plants should immediately be taken out of the box upon delivery and Lightly watered if soil is dry. Always keep your plants away from direct sun and only keep them in partial sun/shaded areas.
IMPORTANT INFO TO CONSIDER: Succulents may vary from pictures shown as they are living plants and grow differently throughout the year. Most Succulents leaves are very fragile and occasionally may fall off during transit. If your plant is missing some leaves upon arrival, just know they will grow back and most of the time pretty fast so there is no need to be alarmed.
UNIQUE GIFTS: Everyone loves receiving succulents as a gift, from moms and dads to grandma's and grandpas. Our succulents are sure to put a smile on anyone's face no matter the person or occasion.
When freelancers are looking to creating home office ideas, they should consider a simple, closed office layout, since it enables one to efficiently handle their clients that come into the studio to discuss work matters.
The layout should allow just enough space to hold at least two clients in the office at the same time. This means that the workstation should have more than one chair for the clients to sit on.
The arrangement of the office equipment is also crucial since it highly determines one's impression of the business. Home-based offices are simple to make for freelancers.
Closed office layouts are the most suitable when it comes to small businesses working from home or freelancers themselves working from home.
It is also seen that in choosing an ideal office layout, one has to consider the cost-effectiveness and the space available.
This is regarding the price and size of office furniture. Freelancers are less likely to have a lot of money and space when it comes to designing an office, as compared to large businesses, and this is something that needs to be carefully considered to choose the best office design.
Above all, it is often just nice for freelancers to feel proud and happy with the space that they work in, and by putting a personalised stamp on the home office can make work fun, keeping one motivated and creative.
How to Create a Productive Home Office Setup
Whether you work in a separate building or from a spare bedroom, your workplace design influences the quality and speed of your work. This is especially true when it comes to tasks which require focus.
Studies examining productivity have shown that the physical space in which people work has the most impact on their ability to focus.
In addition to this, improving workplace design can increase productivity by 20 per cent. Unfortunately, many people simply do not put much thought into the layout of their workspace.
However, if you were going to design or redesign your workplace with productivity in mind, here are a few things that you could try.
Use Colour Wisely
Bestseller No. 1
Bluetit Flower Wall Art Prints Flower Market Poster Set of 6 Flower Market Prints UNFRAMED Colorful Floral Wall Decor- 8 x 12 inch
TIPS: These wall art prints do not include framed,and the poster size is W 8 x L12 inch, so if you need to put it into the framed, we recommend A4 size framed.
BRIGHT YOUR LIVING ROOM: The beautiful colors and abstract nature of the posters make them the perfect addition to every bright living room,will ensure that your home is full of modernity and colorful while blending with the other decorations of the room.
NEVER FADE: Our abstract canvas wall art pops off the wall with rich texture, color, and detail, the minimalist Shape Line painting is on the highest-quality cotton canvas that will hold their beauty for years,Our paintings are created using oil canvas, the clear printing will never fade, and we can ensure that each color is beautiful and there will be no color difference.
STRONG COLORS: The flower market posters with colorful and abstract styles, It has a strong sense of color impact. Suitable for the decoration style with personality or gentle decoration.
DIY YOUR HOME: Hanging a large framed piece of artwork on a single blank wall in your bathroom will instantly alter the look of any area. To create a beautiful focal point of your previously ignored area for your bathroom wall decor, maybe you are looking for an abstract painting, nature photography, and graphic prints, yes, We offer a unique selection of posters, prints, and wall art in several sizes for your picture wall.
It's been proven that different colours have different effects on our state of mind. For example, yellow has a relaxing effect, while blue has been shown to result in increased productivity and to create the impression of professionalism.
Now, this doesn't necessarily mean that all of the walls in your office should be blue, but it wouldn't hurt to include blue in your overall colour scheme. Of course, if you work in your own space, you have many more options.
You don't have to rely on studies to tell you which colours you should use. Instead, you can depend on your tastes and experience to select colours that you find to be energising, and that lift your mood.
Use of Lighting Should be a Significant Factor
Bestseller No. 1
Small Table Lamp for Bedroom - Bedside Lamps for Nightstand, Minimalist Solid Wood Night Stand Light Lamp with Square Fabric Shade, Desk Reading Lamp for Kids Room Living Room Office Dorm
✪CHOICE FOR BETTER LIFE-The Cord, Socket and Plug of Aooshine bedside table lamp are UL listed. By giving products the listed, you don't have to worry about the material problem. This Nightstand lamp comes with ON/OFF switch control, easy to install and use.
✪MINIMALIST DESIGN-The elegant sleek look of this table lamp elevates the aesthetic of your home, an open-top cloth shade of beige linen hovers over a petite black base of solid wood. The size and the design make this accent lamp a splendid accoutrement for guest cottages and professional offices alike.
✪Comfortable Glow-Our small desk Lamp creates a nice and comforting feeling in the house when spending time with your family as the linen fabric shade softens the light. Not dimmable.
✪VERSATILE-With E26 universal standard base(Bulb not included), this minimalist rectangle table lamp is best for bedroom, living room, baby room, office, coffee table, college dorm, cafe, bookcase in your library or den. This night stand lights is also a great gift for your family and friend.(Please note: The max watt of the bulb is 60W).)
✪BUY WITH CONFIDENCE-Having adhered the most demanding quality control procedures. Any problems, please tell us directly, and we will provide best service as we can.
Unfortunately, when most home offices are designed, light is one of the last things to be given consideration. This is true when it comes to both design priority and budget.
This is why many office spaces are lit with harsh lighting. The results of bad lighting can be headaches, difficulties with visibility, and poor mood. Poor lighting design can also result in shadowy spaces.
If you can make changes to the lighting in your home office, try to use bulbs that mimic natural lighting. Then, provide each area with its source of light that can be adjusted for both brightness and placement. Finally, if they are available, encourage open blinds to let in natural light whenever possible.
Find Ways to Mitigate Noise
Bestseller No. 1
Anker Soundcore Life Q20 Hybrid Active Noise Cancelling Headphones, Wireless Over Ear Bluetooth Headphones, 40H Playtime, Hi-Res Audio, Deep Bass, Memory Foam Ear Cups, for Travel, Home Office
Incredible Sound Loved by 20 Million+ People
Hi-Res Audio: Custom oversized 40 mm dynamic drivers produce Hi-Res sound. Life Q20 active noise canceling headphones reproduce music with extended high frequencies that reach up to 40 kHz for extraordinary clarity and detail.
Reduce Ambient Noises By Up to 90%: Our team of engineers conducted more than 100,000 tests in real-life scenarios to fine-tune Life Q20's 4 built-in ANC microphones and digital active noise cancellation algorithm. As a result, the hybrid active noise cancellation can detect and cancel out a wider range of low and mid-frequency noises such as cars and airplane engines.
100% Stronger Bass: Our exclusive BassUp technology conducts real-time analysis of the low frequencies to instantly strengthen the bass output. Double press the play button when listening to bass-heavy genres like EDM and hip-hop for an amplified listening experience.
40-Hour Playtime*: Up to 40 hours of non-stop playtime in wireless active noise cancellation mode (at 60% volume) is extended to an enormous 60 hours in standard music mode. A single charge gives you enough juice to listen to over 600 songs or soundtrack multiple long haul flights. And when you're in a rush, charge Life Q20 active noise canceling headphones for 5 minutes and get 4 hours of listening.
For some reason, the trend in small offices seems to be to put everybody in bullpen style areas with no way for anybody to block out the noise that other people are making. While this design may be budget-friendly, it certainly isn't conducive to productivity.
It can be nearly impossible to start an effective work session with a bunch of conversations and other noise happening around you.
If you are designing a working space, and cannot afford to provide everybody with an enclosed workspace, consider adding a few private work areas for yourself or other employees that are working on tasks that require focus.
If you are working from a home office, consider purchasing a machine that produces white noise or wearing noise-cancelling headphones to cut out distracting sounds while you work.
Air Quality Should be Considered Part of The Design Process
Sale
Bestseller No. 1
Gaiatop USB Desk Fan, Small But Powerful, Portable Quiet 3 Speeds Wind Desktop Personal Fan, Adjustment Mini Fan for Better Cooling, Home Office Car Indoor Outdoor (Blue)
Classic Design & Small Size - Classic design and more compact, less than 8 ounces, take up small space. It is very suitable for home, car, office, outside or traveling.
Quiet Operation -The fan is very strong and the noise is less than 50dB even when a strong wind is provided. At work and rest, this is a good friend who is quiet and comfortable for you.
Three-Speeds Setting - Low/medium/high-speed setting. Press the power button repeatedly to adjust the appropriate fan speed. The third gear with variable speed design provides you with more choices in different temperature environments.
Adjustable Wind - We have taken into account your various needs, the fan head can rotate vertically from 0 to 30 degrees, providing the most suitable angle wind to quickly cool you down.
High Compatibility USB-powered - Gaiatop small desk fans, powered by USB to save energy and are compatible with PC/laptops, mobile power supplies, AC adapters, car chargers, and other power supplies that support USB. (Note: This fan does not have a battery)
Poor air quality can result in stuffy, stale air. That creates an uncomfortable work environment for anybody, but it can be particularly hard for people who are asthmatic or prone to upper respiratory infections.
Poor air quality is directly attributed to increased amounts of sick time being used and lower levels of productivity. Fortunately, fans, air filters, and open windows can help a lot.
If windows cannot be opened, then it might be a good idea to invest in an air filtration system that works as part of the HVAC system.
Another option that works well in an office building or home office is to use live plants as a way to clean the air and produce oxygen.
Individual Work Areas Should be Comfortable and Customisable
Bestseller No. 1
Office Chair, Ergonomic Mesh Home Office Computer Chair with Lumbar Support/Adjustable Headrest/Armrest and Wheels/Mesh High Back/Swivel Rolling (Black)
【Ergonomic Design】 - This ergonomic office chair with adjustable headrest and lumbar support is deigned to fit your body curve and ensure you to sit comfortably. The computer task chair can support up to 300 pounds.
【Comfortable Performance】 - The padded seat, made of high density shaping foam and covered with a breathable mesh fabric, is making this piece of furniture great for relaxing during your busy working days.
【Multi-functions Mechanism】 - This mesh office chair has many adjustable features to ensure you to find a good seat position. The headrest and the seat could go up and down, the backrest could move forward and back,all-round care for your spine health.
【Breathable Material】 - Desk chair is using high-density sponge cushion,that is more flexible than before.Our office chair with professional headrest, well-made armrests and lumbar support offers a great comfort when you are up to work or study both, at home or in the office.
【Easy Assembly】 - The Office chair comes with all hardware & necessary tools, can be installed within 15 minutes,It can be quickly installed at home by yourself.We also have a professional customer service team, so if you have any questions, please do not hesitate to contact us. We are always with you.
One of the most important considerations when designing a personal or company work environment is providing tables and chairs that are comfortable for you and everybody else in your office.
Of course, the only way to accomplish this is to provide adjustable chairs to accommodate personal preferences and varying heights and weights.
If possible, also have desks or tables that can be adjusted for height and allow employees to have a say in how their workstations are configured.
For example, some employees may be willing to sacrifice drawer space to have more space to move around and work. Others may wish to have their computers positioned so that they can look out a window.
If you are working on your personal office space, remember to follow the tips on ergonomics that are located here. You might also consider investing in wrist rests and other tools to make work areas more comfortable.
Do Your Best to Keep The Room at a Comfortable Temperature
Bestseller No. 1
Amazon Smart Thermostat – ENERGY STAR certified, DIY install, Works with Alexa – C-wire required
Smart upgrade - Amazon Smart Thermostat is an easy way to switch from a traditional thermostat and help reduce energy usage.
Save money - After purchase, Amazon will send you an email with details about rebates that may be available from energy providers in your area. Explore rebates above.
Save energy - According to EPA estimates, ENERGY STAR certified thermostats save an average of $50 on yearly energy bills.
Automatic comfort - Alexa can do the programming for you, updating the temperature to keep you comfortable.
On-the-go control - Let Alexa set the temperature, or set it yourself from anywhere with the Alexa app.
If you only have yourself to consider, this isn't much of a concern.
Simply purchase fans, heaters, or in-room air conditioners if need be, to keep your home office at a temperature that is optimal for your productivity.
Unfortunately, it's not so easy to maintain a comfortable temperature in an office with multiple people. However, you might want to experiment with turning up the thermostat if you've made a habit of keeping it below 70 Fahrenheit. In many cases, warmer rooms increase productivity.
Keep Clutter to a Minimum
Too much clutter creates a kind of visual pollution that many people find to be distracting. This is so bothersome to some people that they find it nearly impossible to work productively in a messy environment. That's not the only problem.
In a workplace with several people, the presence of clutter can also create resentment when those who keep neat work areas and contain their possessions to their work areas become irritated with those who do not. To some extent, problems with clutter can be mitigated with policy.
However, it is also vital to create a work area for each individual that provides them with plenty of storage space.
It may also help to create segregated work areas so that departments that tend to produce a lot of clutter, e.g., marketing departments aren't mixed in with departments that tend to be more involved in heads-down tasks such as data entry.
Use Smells to Boost Mood and Increase Productivity
Sale
Bestseller No. 1
YIKUBEE Essential Oil Diffusers, 500ml Diffusers for Essential Oils Large Room,Home, Aromatherapy Oil Diffuser with Cool Mist
🧊【LARGE CAPACITY & COMPACT SIZE】This essential oil diffusers has a larger 500ml tank that you don't have to refill as often. And it has only palm-sized, very easy to carry and move anywhere.
🕕【LONGER RUN TIME】Our aromatherapy oil diffuser has a unique low-output mode that can run for up to 12 hours. And it also has a strong fog mode, which greatly enhances the moisture in the air.
😍【EASY TO USE AND SAFE】The difusor essential oil built with a smart control system. You can use it very easy with remote control or 4 timer setting. And when time's up or water runs out, it will auto shut-off.
✨【FRAGRANT LIGHT】Our diffusers for essential oils large room included 14 different light combinations.The calm night light with super quiet offers a comforting glow,help you and your child sleep easily.
🛌【BEST PARTNER FOR PROTECT HEALTH】The defusers using advanced ultrasonic diffusion technology to atomize essential oils to help you breathe better. Especially when the air is dry, in allergy season, or when sick,it will be your essential part of beautiful life .
Because it is too difficult to determine which smells are universally appealing, and which are offensive to others, it isn't a good idea to use scents in a shared office space.
However, if you work from home, or have an enclosed office space, you can use scents such as citrus, pine, and cinnamon to improve focus, alertness, and to help prevent you from feeling sleepy.
Peppermint and lavender can be used to improve your mood and relieve stress.
If you don't like the smoke that is produced from burning candles or incense, you might want to consider options such as scented wax melts, sachets of dried herbs, or essential oils.
Provide Varying Work Areas For Productivity And Morale
There is simply no single workspace that is appropriate for every task that you or any of your employees is going to undertake.
The ideal space for collaboration is not going to be a functional space for individual work requiring high levels of concentration. Because of this, it is a good idea to provide a variety of work areas.
For example, you might want to create a couple of open areas with big tables for collaborations, a few smaller enclosed conference rooms, and quiet work areas for people who are working on tasks that require focus and concentration.
For some home office ideas, have a few alternative work locations in your home, or even outside of your home at local cafes or parks.
It is also a good idea to provide some variety to keep yourself and others feeling upbeat and motivated.
Why not add a few couches or even an outdoor work area for people who might like to spend a bit of time working outside during beautiful weather.
In addition to this, consider adding kitchen areas, break rooms, and other similar spaces. This will give people the chance to physically get away from their work areas during breaks and lunchtimes.
It will also make it fast and easy for employees to get a quick bite to eat or drink without having to leave the building.
Conclusion
Focusing on these home office ideas is no waste of time.
If you create a well-designed workspace for yourself and the people who work for you, the result is happier, healthier, and more productive employees.
If you have a home office setup, don't discount the importance of a comfortable work environment as well. Your health and morale are vitally important.
Top 10 Essential Home Office Ideas
Bestseller No. 1
Everlasting Comfort Office Foot Rest for Under Desk - Ergonomic Memory Foam Foot Stool Pillow for Work, Gaming, Computer, Office Cubicle and Home - Footrest Leg Cushion Accessories (Black)
Feel the Difference with Our Memory Foam Foot Stool: Kick up your feet and enjoy the soft, supportive comfort of 100 percent pure memory foam. Using your own body heat, the under desk foot rest softens and conforms around your feet for total comfort while working, gaming, or traveling
Hard Flooring is Harsh on Feet, Our Foot Stool Under Desk Fixes That: The flat ground creates unwanted pressure points on your feet, legs, and hips. Get pain relief and proper support by lifting your feet onto our comfortable under desk foot rest
Office Foot Rest Promotes Optimal Circulation: Sitting at your desk with your feet planted flat on the floor can lead to numbness and discomfort in your legs and feet. Our foot rest under desk elevates your feet which improves circulation, and keeps pain away
Tall Foot Rest Encourages Proper Body Alignment: Your feet and legs should be angled so that your hips, back, and shoulders are aligned. With our footrest for under desk, your feet are lifted into the correct position for optimal comfort
Foam Footrest Shaped for Arch Support: Our teardrop shaped ergonomic foot rest is designed to contour to your foot's natural arch, reducing discomfort and fatigue in this often forgotten area of the body
Bestseller No. 2
Non-Slip Desk Pad,Mouse Pad,Waterproof PVC Leather Desk Table Protector,Ultra Thin Large Desk Blotter, Easy Clean Laptop Desk Writing Mat for Office Work/Home/Decor(Dark Pink, 31.5" x 15.7")
Anti-slip Back Side: Suede material used for the back side for slip resistance. Soft and will not easy to slide around when you use. PLEASE NOTE THAT THIS PAD IS SINGEL SIDE USE.
Easy to Clean: Durable PVC leather for the upper use side, just use cloth to wipe it, very easy to clean, wet cloth would be prefer if there are too much dirt on the mat.
Wide Surface Usage: Size of 31.5" x 15.7", large enough to accommodate your laptop, mouse, and keyboard.Surface can be used as a mouse pad, comfortable resting surface for your hands while writing, typing or using the mouse.
Protect Your Desk: Waterproof, oil-proof, protect your glass/wooden desktop from scratches, stains, and spills.
Great choice of Mouse Pad: No unpleasant smell, tasteful synthetic leather adds elegance to your workspace. If your desk mat from us had any problems, we will provide corresponding solutions to reduce your shopping worries.
Bestseller No. 3
YSAGi Multifunctional Office Desk Pad, Ultra Thin Waterproof PU Leather Mouse Pad, Dual Use Desk Writing Mat for Office/Home (35.4" x 17", Grayish Lavendar+Cinnamon Buff)
Dual Side Usage: Different color in each side, same material for all the mat, special design to use in both side, 2 in 1 desk pad, just turn it over and you can utilize it
Easy to Clean: made of heavy-duty and durable PU leather, just use cloth to wipe it, very easy to clean, wet cloth would be prefer if there are too much dirt in the mat
Wide Surface Usage: Size of 35.4" x 17", large enough to accommodate your laptop, mouse, and keyboard
Protect Your Desk: Waterproof, oil-proof, protect your glass/wooden desktop from scratches, stains, and spills
No Need for Mouse Pad: No unpleasant smell, tasteful synthetic leather adds elegance to your workspace. Surface can be used as a mouse pad, comfortable resting surface for your hands while writing, typing, and using the mouse
Sale
Bestseller No. 4
SUPERJARE Dual Monitor Stand Riser, Adjustable Length and Angle Screen Stand, Desktop Stand Storage Organizer for Laptop Computer/TV/PC/Printer- Black
PATENT PENDING DESIGN - The stand riser comes with 3 separate units! You can move it to whatever angles/ positions you need! The length of the monitor stand ranges from 23.5" to 36"! PLUS: Extra Metal parts and pre-drilled holes can secure the three pieces together to prevent the side board from sliding out. NOTE: A screwdriver is required for the assembly process
ERGONOMIC HEIGHT - The height of the inner board is 3.15" and two side boards are 3.94" high! It will elevate your monitor to eye level! In this way, it would correct your posture, relieve your neck and back discomfort during your working time! Though it seems not that big of a deal to lift your monitors, your back and shoulders may feel so much better
PREMIUM QUALITY CONSTRUCTION - This desk top shelf is made of P2 Particleboard, constructed according to California's Composite Wood Products Regulation, which means that this piece of furniture will positively affect your life without negatively affecting the environment
THICK BOARD - The board is durable enough to hold monitor laptop computer/ TV/ PC, printer, speaker,Xbox One, PS5! Match some pure and fresh plants or ornaments on it to display your personality! Meticulous process and flat surface will satisfy your strict quality demand too
ORDERED & EFFICIENT - It can hold 2 monitors! when you need multiple computers to work together, it may be an ideal choice! Three storage space is underneath the rack! You can organize some office supplies to keep your items in order! All will be in order too
Sale
Bestseller No. 5
Leather Desk Pad Protector,Mouse Pad,Office Desk Mat, Non-Slip PU Leather Desk Blotter,Laptop Desk Pad,Waterproof Desk Writing Pad for Office and Home (Black,31.5" x 15.7")
PROTECT YOUR DESK:Made of durable PU leather material, which protects your desk from scratches, stains, spills, heat and scuffs. It also gives your office a modern and professional atmosphere when you put it on your desktop. Its smooth surface will make you enjoy writing, typing and browsing. It is perfect for both office and home.
MULTIFUNCTIONAL DESK PAD:31.5 x 15.7 Inch Size is large enough to accommodate your laptop, mouse and keyboard. Its comfortable and smooth surface can be work as a mouse pad, desk mat, desk blotters and writing pad.
SPECIAL NON-SLIP DESIGN:Special Cork suede design for back side,increase friction resistance with the desktop,Non slip.The friction resistance is increased by 70% than that of double-sided leather.
WATERPROOF AND EASY TO CLEAN:Made of water-resistant and durable PU leather, this desk pad protects your desktop from spilled water, drinks, ink and the other liquid. Easy to clean, just wipe with a wet cloth or paper.
ONE YEAR WARRANTY:We are dedicated to providing our customers with high quality products and superior service.. If you are dissatisfied with our product, we can offer you a new one or 100% money back. A good gift choice for your family, friends and yourself.
Sale
Bestseller No. 6
BEVA Power Strip Tower Surge Protector Flat Plug Desktop Charging Station with 9 AC Outlets 4 USB Ports Switch Control, 900 Joules, 6.5 ft Extension Cord for Office and Home, Dorm Room Black
【POWER & CHARGE ALL IN ONE】A single multi outlet extension cord with 9 AC outlets and 4 USB ports to power many appliances at the same time, like your computer, treadmill, speakers, tablets, phones, pc, lamp and other devices in your office, home, etc.( USB charging port output: 5V 3.1A )
【SMART HIGH SPEED USB CHARGING TOWER】USB charging output is 5V/3.1A, which could offer 4 ports running at the same time, and fast charging usb port with smart IC technology can auto-adjust charging rate to give your usb devices a safer and faster speed charge.
【DESKTOP TOWER DESIGN】Vertical tower design and 4 sides of sockets provides enough space for each outlet and usb port, saving more space and cleaning various cords in your home and working area comparing with traditional power strips. And this multiple plug outlet has flexible 6ft extension cord to reach anywhere you want.
【SWITCH CONTROL AND SURGE PROTECTOR】One mechanical switch controls the power of AC outlets and USB charging ports. Overload protection protects your laptops, speakers, printers and other electronic appliances against unexpected surges and spikes. Choose BEVA Charging Station, Choose Superior Safety.
【BUY WITHOUT RISK】BEVA USB Charging Hub, over-current, electrical short-circuit and overload protector USB charging port protects your smart device; 18-month warranty, and friendly customer service.
Sale
Bestseller No. 7
Everlasting Comfort Seat Cushion Pillow for Office Chair - Sit Longer, Feel Better - Butt, Tailbone, Back, Coccyx, Sciatica Memory Foam Cushions - Computer Desk Pain Relief Pad
Simple Solution to Your Uncomfortable Chair Problem: Made with pure memory foam, our pressure relief seat cushion uses your own body heat to adapt to your curves, giving you the support your current office chair lacks
Work In Total Comfort, Not Pain: Hard seating surfaces lead to pressure points in your lower body; with our seat cushion for office chair it cradles your bottom, reducing pain and fatigue in your lower back, hips, and sciatic nerve
Effective Tailbone Pain Relief Cushion: Designed with an ergonomic "U" shaped cutout, our office chair cushion suspends your coccyx above hard seating surfaces, relieving pressure and improving posture
Made with Certified Safe Materials, Unlike Other Seat Cushions: In our commitment to providing you with high quality items, our memory foam office chair cushion has been tested by OEKO-TEX to earn their coveted STANDARD 100 label; meaning every component of our butt cushion is certified safe and harmless for human health
Fits All Types of Seating: Add our chair pillow to your list of favorite work from home accessories, its large size (17"x14"x2") fits all types of chairs around your home, office, and car
Sale
Bestseller No. 8
Bestseller No. 9
K KNODEL Desk Mat, Mouse Pad, Desk Pad, Waterproof Desk Mat for Desktop, Leather Desk Pad for Keyboard and Mouse, Desk Pad Protector for Office and Home (Purple, 31.5" x 15.7")
PROTECT YOUR DESK Made of durable PU leather material, which protects your desk from scratches, stains, spills, heat and scuffs. It also gives your office a modern and professional atmosphere when you put it on your desktop. Its smooth surface will make you enjoy writing, typing and browsing. It is perfect for both office and home.
TOUGH DURABLE MATERIAL & DOUBLE-SIDED USE Made of premium PU leather material with durable construction, the Knodel desk pad protector will last for a long time. We designed it with the same material but with different colors on each side, and you can use both sides.
MULTIFUNCTIONAL DESK PAD Size 23.6" x 13.8" / 31.5" x 15.7" / 35.4" x 17", which is large enough to accommodate your laptop, mouse and keyboard. Its comfortable and smooth surface can be a mouse pad and a writing pad. Its non-slip material also adds stability during everyday use.
WATERPROOF & EASY TO CLEAN Water resistant and heat resistant material makes this product durable and easy to clean. If you want to clean it, simply wipe its surface with a wet cloth.
ONE YEAR WARRANTY We are dedicated to providing our customers with high quality products and superior service. All of our Knodel desk pads come with a one year warranty. If you are dissatisfied with our product, we can offer you a new one or 100% money back.
Sale
Bestseller No. 10
Smead 24 Pocket Poly Project Organizer, Letter Size, 1/3-Cut tab, Gray with Bright Colors (89206)
Get organized and stay focused on your projects using this 24 pocket poly project organizer. Ideal for managing single or multiple projects.
The perfect solution when you are on the go and need all your materials contained in one place.
Durable poly material is tear and water resistant and easy to clean; Acid free, PVC free
Features a clear front display for a custom cover sheet.
Clear poly zip pouch on the inside back cover for conveniently storing small incidentals.
Contributor: Diana Beyer is an experienced creative director who is passionate about writing. Her purpose is to share some value among interested people. Apart from work, Diana likes travelling and reading. Personal motto: "Do one thing every day that scares you". You can contact her through Twitter.
Last update on 2022-08-09 / Affiliate links / Images from Amazon Product Advertising API