Home Office Ideas For Freelancers Working from Home in 2020
An office is the most crucial thing for an individual's level of work ethic and productivity. A freelancers level of productivity could come down to the practicality of their home office design.
There is a broad range of DIY home office ideas which freelancers, as well as anyone who works from home, should take into consideration to build the most appropriate working environment.
When someone discusses a home office layout, they tend to immediately think of the furniture which will be placed inside the room itself.
However, the layout is the arrangement of the furniture in the room, combined with the available space on the floor actually to place the furniture.
This will purely be to create the most efficient space for a freelancer or anyone working from home, to increase their level of productivity and work effort.
In this article, I will predominantly inform you about the extensive range of home office ideas that freelancers, or anyone working from home, should consider as a way of choosing and designing the most appropriate work environment.
Top Home office ideas for freelancers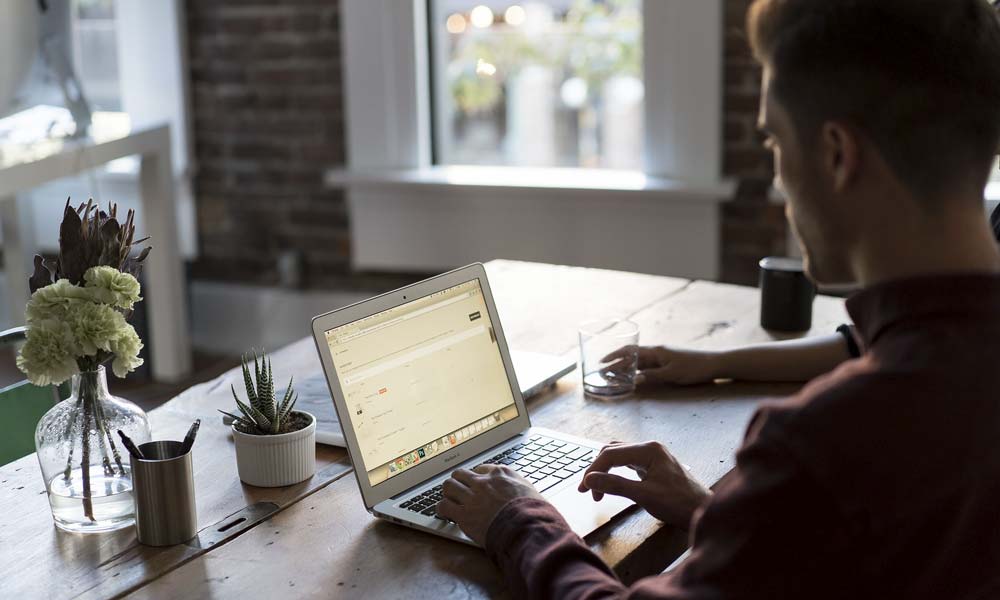 In particular, anyone who works from home is less likely to require a complex studio layout, since in most cases they don't have much personnel, and so the office equipment needed is usually not a lot.
When choosing the best home office equipment, freelancers have to consider the cost and the efficiency of their workspace design.
Freelancers will have a more fixed amount they can afford to spend on a home office budget, as compared to large companies who can afford to provide furniture for their many employees. For this reason, freelancers should look to get the best for their money.
When a freelancer works from home and is considering designing a home office setup, they can be sure that it's easy to convert pretty much any part or any room of their house into a workspace.
The basic requirements that one needs to create a home office are a comfortable chair, a cabinet or a shelf, and a desk, which one can buy for not a lot of money. A freelancer on a tight budget could consider buying second-hand furniture.
Bestseller No. 1
Office Chair Computer High Back Adjustable Ergonomic Desk Chair Executive PU Leather Swivel Task Chair with Armrests Lumbar Support (Black)
Easy to Install - Office chair comes with all hardware & necessary tools. Follow the instruction, you'll found easy to put together, and executive chair estimated assembly time in about 10-20mins. Executive Office Chair Executive Chair Office Chair computer office chair
Soft and Comfort - Forget about uncomfortable office chairs that make it impossible to concentrate on your work. The executive chair was designed for your comfort. The high back design gives you maximum lumbar support for comfort and convenience.
Good Material -The executive chair is upholstered w/carefully-selected PU material that is waterproof and resistant stains, easy to wipe clean,and filled with high-density sponge padding for a natural leather look for an upscale look,unique looks makes the computer chair perfect addition to any office.
High Quality --This executive chair uses a reinforced steel frame structure, a sturdy chassis, a BIMFA certified gas lift, and a five-star feet with strong load-bearing capacity,which strengthens the load-bearing capacity of the office chair, which is more stable and durable, making you more at ease during use.
Applicable Places: This office chair is suitable for the office, gaming room, living room, bedroom, the study and so on. It will make your space more modern and elegant.
Bestseller No. 1
CubiCubi Computer Desk 47" Study Writing Table for Home Office, Industrial Simple Style PC Desk, Black Metal Frame, Rustic
Modern Simple Desk: CubiCubi computer desk delivers a peaceful experience to you wherever at home or office. The rigid metal frame and raliable MDF boards give it a solid structure as well as beautiful appearance. With the extra storage bag and iron hook, you can easily organize your working stuffs.
Sturdy Design: Metal frame, double iron strut design and adjustable leg pads provide greater stability, ensuring you to enjoy your work on this desk.
Easy to Assemble: Finish the assembly within 10 minutes following the clear installation manual. Accessories and tools are well organized and packed for quickly choosing.
Size: 47"(L) * 23.6"(W) * 29"(H) offer you a large space to work. Various sizes are available among this series.
Applicable Room and Function: Computer Writing Desk--Suitable for study, bedroom, living room, kitchen, children's room, office. Can be a computer desk, learning tables, game tables, picnic tables, secretarial desk.
Second-hand office equipment can often look as good as new, and with a personal touch, it can make it feel like new.
One thing that is particularly common to do is to convert the home basement into an office. Because let's face it, what else is one's basement being used for?
A basement home office setup provides a freelancer with a closed layout design, which is out of the way from the rest of the home.
Using the basement for a workspace ensures that one doesn't need to shift the living room or spare room into an office. As a result, the living areas can be kept to its usual self.
For one who wishes to spend little money on some home office ideas, an old dining table and a set of shelves can be combined to make a two-person workstation, for next to nothing.
Turning a small part of the bedroom is also a common way of creating a home office setup for a freelancer. But it often depends on how small or large your bedroom is.
If one's bedroom doesn't have much available floor spacing, then a bedroom wouldn't be the best idea because of the furniture, as well as the office furniture, needs to fit in the small space.
With that being said, a relatively small desk can take centre stage, while the bedroom closet can be turned into a reading nook, so not much furniture is needed to create a reasonable home studio.
Sale
Bestseller No. 1
FURINNO Simplistic Study Table, Espresso
Simple stylish design, Functional and suitable for any room
Material: Premium quality composite wood
Fits in your space, fits on your budget
Sturdy on flat surface; assembly required; Please refer to the manual guide Link in product description
Product Dimensions: 31. 5 (W) x 29. 8 (H) x 15. 5 (D) Inches
For decoration purposes, stunning wallpapers and a tufted leather loveseat can be added to provide an atmosphere to the home office. Storing file boxes high on the shelves also frees up a lot of floor space and makes the room look even bigger.
Pictures and other simple decoratives such as plants and lamps can ensure to give the freelancers home office that final touch to making it complete.
For homes where the rooms have fairly big closets, it is always possible to carve out space for an ample workstation.
Even the smallest bit of house space can be turned into fantastic home office ideas. With a few well-placed wood shelves and a sleek chair, a functional office can be created. Keeping everything in the office neatly organised makes the room look even more spacious than it is.
It is also practical in having a tidy and organised workspace because it increases an individual's level of productivity. For this type of office, one can add draperies as a way of keeping all business matters entirely out of view when work time is over.
Bestseller No. 1
The home office ideas that would be considered the most idealistic are using the less-used rooms in the house as a home/work environment.
For example, a guest room can be turned into a multipurpose room, making it a guest room and office combination. Guests will only occasionally be staying in the guest room, so rather than giving the room no purpose when guests aren't staying around, instead make it a home office!
An excellent idea for home office equipment is custom shelving, as well as custom desks, which can provide plenty of space to spread out while working.
A less used room also provides a conducive environment for working, since there are no interruptions from other home matters while working.
Furthermore, freelancers or anyone who works from home can operate from small office spaces, since they're more than likely only working alone.
With this in mind, the small space which they need will allow them to design the office to their advantage, as a way of making the room intimate and comfortable for themselves.
Designing an office is something that a freelancer can do alone, keeping the price down. A home office idea for a freelancer or small business only needs a simple network plan, since few employees are involved.
As already mentioned, there are some instances where a freelancer can create an office out of old dining room tables or shelves which they already owned.
Next, all is left to do is just decorate and personalise the space – as well as pick any accessories for it, such as plants or artwork.
Bestseller No. 1
Grow Lights Plant Light for Indoor Plants Seed Starting Growing Lamps Seedling Bulb for Succulents Full Spectrum
【Auto on/off & Circular Memory Timer】Upgraded indoor plant lights offer 3 timing options - 3H/6H/12H to ensure your plants receive the proper amount of lighting at different stage. You don't have to turn on the light manually after you set up the circular-memory timer function.
【6 Dimmable Modes & 3 Switch Modes】 yoyomax's grow lamps provide 6 dimmable modes and 3 spectrum modes to vary with stages of plant growth. The efficient 21 blue lights and 39 red lights help fuel plant growth without sunlight.
【Adjustable Goose Neck & Sturdy Clamp】The 3-head light has a 360-degree flexible gooseneck which is made from high quality tubing. You can freely adjust the angle of each light as needed while the metal clamp is sturdy enough to hold their position and easily to be clipped anywhere.
【Widely Used】Our LED grow lights are suitable for balconies, greenhouses, darkroom, office and so on, widely applied to the culture solution, gardening, potted plants, especially if the plant needs extra light when it's raining, snowing, dark indoor, etc. Plants need sunlight to grow; if no sunlight, let's depend on yoyomax
【24 Hours Online Service】Trustworthy after-sales service with lifetime support, your satisfaction is our main priority. You can contact our 24 hours customer service through clicking "Sold by" on the product detail page or your Amazon order page and you will be directed to "Ask a question" to send us a message.
When freelancers are looking to creating home office ideas, they should consider a simple, closed office layout, since it enables one to efficiently handle their clients that come into the studio to discuss work matters.
The layout should allow just enough space to hold at least two clients in the office at the same time. This means that the workstation should have more than one chair for the clients to sit on.
The arrangement of the office equipment is also crucial since it highly determines one's impression of the business. Home-based offices are simple to make for freelancers.
Closed office layouts are the most suitable when it comes to small businesses working from home or freelancers themselves working from home.
It is also seen that in choosing an ideal office layout, one has to consider the cost-effectiveness and the space available.
This is regarding the price and size of office furniture. Freelancers are less likely to have a lot of money and space when it comes to designing an office, as compared to large businesses, and this is something that needs to be carefully considered to choose the best office design.
Above all, it is often just nice for freelancers to feel proud and happy with the space that they work in, and by putting a personalised stamp on the home office can make work fun, keeping one motivated and creative.
How to Create a Productive Home Office Setup
Whether you work in a separate building or from a spare bedroom, your workplace design influences the quality and speed of your work. This is especially true when it comes to tasks which require focus.
Studies examining productivity have shown that the physical space in which people work has the most impact on their ability to focus.
In addition to this, improving workplace design can increase productivity by 20 per cent. Unfortunately, many people simply do not put much thought into the layout of their workspace.
However, if you were going to design or redesign your workplace with productivity in mind, here are a few things that you could try.
Use Colour Wisely
Bestseller No. 1
Abstract canvas Wall Art Decor for bedroom livingroom yellow flowers Wall art Decor for Home Colorful Modern Wall Art Painting Print (24x32inch,Framed)
Please note: the product has two options, unframed and framed.Framed Package: Stretched on a wooden frame,Ready to hang. Unframed Package: Rolled with tube.
Our wall art collection offers several designs in different sizes to ensure that you can find canvas prints that suit your style, and you can admire colorful artworks. Enhance your house style with colorful contemporary art and imagery
Service: 100% satisfaction guarantee.We are a professional art factory with rich experience in canvas printing fields such as landscape oil painting, modern art, abstract art, contemporary art, flower art, fashion art, inspirational quote art, etc. You will like our canvas paintings.
Print HD photos on high-quality canvas. Perfect wall decoration paintings for living room, bedroom, kitchen, office, hotel, restaurant, bathroom, bar, etc.
Please note: due to monitor display issues, the actural canvas wall art colors maybe slightly different from the pictures. Any problems with the item you received,please contact us without hesitation
It's been proven that different colours have different effects on our state of mind. For example, yellow has a relaxing effect, while blue has been shown to result in increased productivity and to create the impression of professionalism.
Now, this doesn't necessarily mean that all of the walls in your office should be blue, but it wouldn't hurt to include blue in your overall colour scheme. Of course, if you work in your own space, you have many more options.
You don't have to rely on studies to tell you which colours you should use. Instead, you can depend on your tastes and experience to select colours that you find to be energising, and that lift your mood.
Use of Lighting Should be a Significant Factor
Bestseller No. 1
GKCI Touch Lamp, Portable Table Sensor Control Bedside Lamps with Quick USB Charging Port, 5 Level Dimmable Warm White Light & 13 Color Changing RGB for Bedroom/Office/Hallways
The incredibly convenient 360 degrees touch control offered by the Biilaflor makes it super simple to use. With a white light mode that features three brightness levels and a multicolor setting, which includes over 256 combinations, it's great for special events.
With a colorful light that creates different effects to suit your mood, the Biilaflor Dimmable is perfect for illuminating any space for every occasion. It's battery-operated, charges via USB, and can be turned into overhead lighting with its retractable hanging strap.
Dimmable for color-changing capability and funky round shape. In addition to providing soft, eye-friendly light, the Biilaflor is very handy carrying that makes it easy to take with you to the kitchen for a late-night glass of water, and it's also great to have around during emergency situations in case you lose power.
Remote -Control 13 Colorful Display: Auto-cycle an extensive selection of colors from the red-green-blue color spectrum or pick and pause on your favorite, just simply tap the control panel on the top of the touch lamp,and change the colors you want,that's great for relaxing background illumination and reading
Your Satisfaction Matters: We provide a 30-day money-back guarantee, 18-month warranty, and lifetime technical support to ensure your good shopping experience, just buy with confidence
Unfortunately, when most home offices are designed, light is one of the last things to be given consideration. This is true when it comes to both design priority and budget.
This is why many office spaces are lit with harsh lighting. The results of bad lighting can be headaches, difficulties with visibility, and poor mood. Poor lighting design can also result in shadowy spaces.
If you can make changes to the lighting in your home office, try to use bulbs that mimic natural lighting. Then, provide each area with its source of light that can be adjusted for both brightness and placement. Finally, if they are available, encourage open blinds to let in natural light whenever possible.
Find Ways to Mitigate Noise
Sale
Bestseller No. 1
Mpow 45Hrs Active Noise Cancelling Headphones, H17 Bluetooth Headphones with Microphone, Over Ear, Quick Charge, Deep Bass, Wired Wireless Headset for Kids, Adults, Travel, Online Class, Home Office
Lose Noise and Focus On: Mpow H17 active noise cancelling technology effectively reduces distracting low frequency background noises like airplane cabin noise city traffic or a busy office, makes you focus on what you want to hear enjoying the pure audio source at the press of a button
Fast Charging Function for 45 Hours Playtime: 10 minutes of charging give you 2 hours listening time; Built in 650mAh battery won't allow your headphones power off you can enjoy your world without noise for 45 hours' long time in Full charge; Note: Turn off ANC to avoid power consumption if headphones are not in use
Extremely light weight with Soft Protein Ear Pads: Mpow H17 new noise cancelling headphones adpots Genuine Protein Earpads for your wearing comfort And the headphones only weights 7. 2 ounce (204 gram) for long time wear Enjoy an improved and fully customizable fit with swiveling ear cups adjustable & foldable headband and super soft ear pads
CVC6.0 Microphone for Online Class/Home Office: Built in CVC6.0 microphone ensure crisp clear calls Compatible with Android/iOS smartphones and tablets MP3 MP4 iPod PC TV and other Bluetooth enabled devices, making them ideal for when you're working at home, taking online classes, or traveling; Note: The microphone can only works on Bluetooth mode
Brilliant music experience: In superb silence you hear full balanced bass and hifi tunes with exceptional clarity delivered by 40mm powerful drivers of Mpow Active Noise Cancelling Headphones attracting your full immersion in songs movies videos Audio books etc
For some reason, the trend in small offices seems to be to put everybody in bullpen style areas with no way for anybody to block out the noise that other people are making. While this design may be budget-friendly, it certainly isn't conducive to productivity.
It can be nearly impossible to start an effective work session with a bunch of conversations and other noise happening around you.
If you are designing a working space, and cannot afford to provide everybody with an enclosed workspace, consider adding a few private work areas for yourself or other employees that are working on tasks that require focus.
If you are working from a home office, consider purchasing a machine that produces white noise or wearing noise-cancelling headphones to cut out distracting sounds while you work.
Air Quality Should be Considered Part of The Design Process
Bestseller No. 1
Poor air quality can result in stuffy, stale air. That creates an uncomfortable work environment for anybody, but it can be particularly hard for people who are asthmatic or prone to upper respiratory infections.
Poor air quality is directly attributed to increased amounts of sick time being used and lower levels of productivity. Fortunately, fans, air filters, and open windows can help a lot.
If windows cannot be opened, then it might be a good idea to invest in an air filtration system that works as part of the HVAC system.
Another option that works well in an office building or home office is to use live plants as a way to clean the air and produce oxygen.
Individual Work Areas Should be Comfortable and Customisable
Bestseller No. 1
Ticova Ergonomic Office Chair - High Back Desk Chair with Adjustable Lumbar Support & Thick Seat Cushion - 140°Reclining & Rocking Mesh Computer Chair with Adjustable Headrest, Armrest
【Adjustable Mesh Chair】You can adjust lumbar support height and depth; headrest height and angle; armrest height; seat cushion height; tilting angle up to 140°and rocking resilience to your personal most comfortable position
【Ergonomic Backrest & Armrest】Our adjustable elastic backrest can perfectly fit your spine and significantly ease the fatigue and pain of your back. Also, our durable metal-core armrest with bigger, thicker and softer concaved PU padding provides you more comfortable arm support
【Comfortable Seat】Unlike other ergonomic desk chairs' thin shredded foam seat, out seat is made of 3 inches high density foam with W-shaped and waterfall-edge design, providing larger support area and disperse pressure on hip and thighs
【Unique Headrest & Quality Mesh】Compared with other high back office chairs' small mesh headrest, our big cuved foam headrest provides more comfortable neck and head support. Plus, our breathable mesh with strong tensile strength provides cool and comfortable back support, enabling long hours sitting relaxed without sweat
【Warranty】We provide 30 days money-back guarantee, one year warranty and professional after sales service for our ergonomic office chair. If there is any quality problem, please contact us and we will provide you a 100% satisfied solution. This easy assembly ergonomic computer chair has comprehensive packaging with clear instructions; therefore, no need to worry damage or assembly issues
One of the most important considerations when designing a personal or company work environment is providing tables and chairs that are comfortable for you and everybody else in your office.
Of course, the only way to accomplish this is to provide adjustable chairs to accommodate personal preferences and varying heights and weights.
If possible, also have desks or tables that can be adjusted for height and allow employees to have a say in how their workstations are configured.
For example, some employees may be willing to sacrifice drawer space to have more space to move around and work. Others may wish to have their computers positioned so that they can look out a window.
If you are working on your personal office space, remember to follow the tips on ergonomics that are located here. You might also consider investing in wrist rests and other tools to make work areas more comfortable.
Do Your Best to Keep The Room at a Comfortable Temperature
Bestseller No. 1
Google Nest Thermostat - Smart Thermostat for Home - Programmable Wifi Thermostat - Snow
ENERGY STAR: Certified smart thermostat for home that helps you save energy and stay comfortable
Nest Thermostat turns itself down when you leave, so you don't waste energy heating or cooling an empty home
The Programmable thermostat that lets you create an energy efficient schedule in the Google Home app on your Android or iPhone
Remote control lets family members change the thermostat temperature from anywhere in a phone, laptop, or tablet [1]
Savings Finder looks for more ways your thermostat can help you save, and suggests tweaks to your schedule in the app; check with your energy provider to learn more about rebates and more ways to save on a Nest thermostat
If you only have yourself to consider, this isn't much of a concern.
Simply purchase fans, heaters, or in-room air conditioners if need be, to keep your home office at a temperature that is optimal for your productivity.
Unfortunately, it's not so easy to maintain a comfortable temperature in an office with multiple people. However, you might want to experiment with turning up the thermostat if you've made a habit of keeping it below 70 Fahrenheit. In many cases, warmer rooms increase productivity.
Keep Clutter to a Minimum
Too much clutter creates a kind of visual pollution that many people find to be distracting. This is so bothersome to some people that they find it nearly impossible to work productively in a messy environment. That's not the only problem.
In a workplace with several people, the presence of clutter can also create resentment when those who keep neat work areas and contain their possessions to their work areas become irritated with those who do not. To some extent, problems with clutter can be mitigated with policy.
However, it is also vital to create a work area for each individual that provides them with plenty of storage space.
It may also help to create segregated work areas so that departments that tend to produce a lot of clutter, e.g., marketing departments aren't mixed in with departments that tend to be more involved in heads-down tasks such as data entry.
Use Smells to Boost Mood and Increase Productivity
Sale
Bestseller No. 1
Ultimate Aromatherapy Diffuser & Essential Oil Set - Ultrasonic Diffuser & Top 10 Essential Oils - 300ml Diffuser with 4 Timer & 7 Ambient Light Settings - Therapeutic Grade Essential Oils - Lavender
The Complete Bundle - Our Essence Diffuser has a 300 ml capacity and uses state of the art wave diffusion technology to atomize essential oils for ultimate wellness. The Essence diffuser includes 7 ambient light modes with two intensity settings for 14 different light combinations. It also includes 4 timer settings and a convenient auto shutoff feature for low water levels. Essence is made of BPA free plastic with a beautiful printed wood grain design.
Ancient Formulas With Proven Results - Our oils are formulated using the highest quality plants, such as lavender from France, Indonesian Cumin and Roman Chamomile. Our oil blends mix specific ratios of our essential oils to create powerful effects on mind, body and overall well being. Our oils have no added fillers and absolutely zero additives. Simply add 6-8 drops into the water tank to add a light scent to any room.
10 Essential Plant Oils - Our Top 10 essential oils include lavender, eucalyptus, tea tree, orange, peppermint, lemongrass, jasmine, nutmeg, clove, and spearmint oils. All oils are therapeutic grade come in amber 10ml jars to protect from sun degradation
No Additives or Fillers - Absolutely zero cheap additives or fillers are used in creating our oils. We use local harvest (when possible).It takes longer but is better for the environment and creates a better essential oil. We employ a variety of extraction processes such as steam distillation and cold press depending on plant harvested.
What's in the Box – 1 300ml ultrasonic essence diffuser, 10ml lavender essential oil, 10ml eucalyptus essential oil, 10ml tea tree essential oil, 10ml orange essential oil, 10ml peppermint essential oil, 10ml lemongrass essential oil, 10ml jasmine essential oil, 10ml nutmeg essential oil, 10ml clove essential oil, 10ml spearmint essential oil, power cable, and manual.
Because it is too difficult to determine which smells are universally appealing, and which are offensive to others, it isn't a good idea to use scents in a shared office space.
However, if you work from home, or have an enclosed office space, you can use scents such as citrus, pine, and cinnamon to improve focus, alertness, and to help prevent you from feeling sleepy.
Peppermint and lavender can be used to improve your mood and relieve stress.
If you don't like the smoke that is produced from burning candles or incense, you might want to consider options such as scented wax melts, sachets of dried herbs, or essential oils.
Provide Varying Work Areas For Productivity And Morale
There is simply no single workspace that is appropriate for every task that you or any of your employees is going to undertake.
The ideal space for collaboration is not going to be a functional space for individual work requiring high levels of concentration. Because of this, it is a good idea to provide a variety of work areas.
For example, you might want to create a couple of open areas with big tables for collaborations, a few smaller enclosed conference rooms, and quiet work areas for people who are working on tasks that require focus and concentration.
For some home office ideas, have a few alternative work locations in your home, or even outside of your home at local cafes or parks.
It is also a good idea to provide some variety to keep yourself and others feeling upbeat and motivated.
Why not add a few couches or even an outdoor work area for people who might like to spend a bit of time working outside during beautiful weather.
In addition to this, consider adding kitchen areas, break rooms, and other similar spaces. This will give people the chance to physically get away from their work areas during breaks and lunchtimes.
It will also make it fast and easy for employees to get a quick bite to eat or drink without having to leave the building.
Conclusion
Focusing on these home office ideas is no waste of time.
If you create a well-designed workspace for yourself and the people who work for you, the result is happier, healthier, and more productive employees.
If you have a home office setup, don't discount the importance of a comfortable work environment as well. Your health and morale are vitally important.
Top 10 Essential Home Office Ideas
Bestseller No. 1
Dual-Sided Desk Pad Office Desk Mat, EMINTA Ultra Thin Waterproof PU Leather Mouse Pad Desk Blotter Protector, Desk Writing Mat for Office/Home (Light Blue/Silver, 31.5" x 15.7")
NEW UPGRADE SEWING REINFORCEMENT: Made of durable PU leather material, which protects your glass/wooden desktop from scratches, stains, spills, heat and scuffs. NEW DESIGN SEWING mats are more durable than the normal desk protector, which are more fashion for daily use! Perfect for both office and home.
GREAT ORGANIZER AND EASY TO CLEAN Simply wipe its surface with a wet cloth when you want to clean it. PU leather can be used for a long time.Come with a strap to roll up the pad easily and take it to anywhere, keep your desks clean, ideal for office desks, student desks, dining tables etc.
WATERPROOF DOUBLE-SIDED USE Water resistant and heat resistant material makes this desk blotter durable. Different colors with the same material on each side, and you can use both sides you like. 2 in 1 desk pad, just turn it over and you can utilize it.
MULTI-PURPOSE NON-SLIP PAD Mutifunctional pad of size 31.5"x15.7" is large enough to accommodate your laptop, mouse and keyboard. Comfortable and smooth surface can be a mouse pad and a writing pad. Its non-slip material also adds stability during everyday use.
ONE YEAR WARRANTY We are dedicated to providing our customers with high quality products and superior customer service. All of our EMINTA desk pads come with a one year warranty. If you are not satisfied with our product, we can offer you a new one or 100% money back. A good gift choice for your family, friends and yourself.
Bestseller No. 2
YSAGi Multifunctional Office Desk Pad, Ultra Thin Waterproof PU Leather Mouse Pad, Dual Use Desk Writing Mat for Office/Home (35.4" x 17", Grayish Lavendar+Cinnamon Buff)
Dual Side Usage: Different color in each side, same material for all the mat, special design to use in both side, 2 in 1 desk pad, just turn it over and you can utilize it
Easy to Clean: made of heavy-duty and durable PU leather, just use cloth to wipe it, very easy to clean, wet cloth would be prefer if there are too much dirt in the mat
Wide Surface Usage: Size of 35.4" x 17", large enough to accommodate your laptop, mouse, and keyboard
Protect Your Desk: Waterproof, oil-proof, protect your glass/wooden desktop from scratches, stains, and spills
No Need for Mouse Pad: No unpleasant smell, tasteful synthetic leather adds elegance to your workspace. Surface can be used as a mouse pad, comfortable resting surface for your hands while writing, typing, and using the mouse
Bestseller No. 3
TaoTronics LED Desk Lamp with USB Charging Port, 4 Lighting Modes with 5 Brightness Levels, 1h Timer, Touch Control, Memory Function,14W, Official Member of Philips EnabLED Licensing Program, Black (TT-DL01)
4 Lights Match Your Purpose: Choose between 4 unique lights with 5 custom levels of brightness for work, study, reading, or relaxing
Convenient USB Charging: Recharge your devices via the built-in 5V/1A USB output; keep your smartphone or tablet within reach while charging
Multi-Angle Adjustments for Optimized Lighting: Rotate the lamp arm up to 140° or swivel the base by 180° for a more direct illumination
1 Hour Auto-Off Timer: Turns the light off automatically to save on your electricity bill if you fall asleep under the lamp
Touch Controls & Memory Function: Operates and responds with straight-forward touch controls; always remembers the brightness and mode last used for added convenience
Sale
Bestseller No. 4
BEVA Power Strip Tower Surge Protector Flat Plug Desktop Charging Station with 9 AC Outlets 4 USB Ports Switch Control, 900 Joules, 6 ft Extension Cord for Office and Home, Dorm Room Black
【POWER & CHARGE ALL IN ONE】A single multi outlet extension cord with 9 AC outlets and 4 USB ports to power many appliances at the same time, like your computer, treadmill, speakers, tablets, phones, pc, lamp and other devices in your office, home, etc.( USB charging port output: 5V 3.1A )
【SMART HIGH SPEED USB CHARGING TOWER】USB charging output is 5V/3.1A, which could offer 4 ports running at the same time, and fast charging usb port with smart IC technology can auto-adjust charging rate to give your usb devices a safer and faster speed charge.
【DESKTOP TOWER DESIGN】Vertical tower design and 4 sides of sockets provides enough space for each outlet and usb port, saving more space and cleaning various cords in your home and working area comparing with traditional power strips. And this multiple plug outlet has flexible 6ft extension cord to reach anywhere you want.
【SWITCH CONTROL AND SURGE PROTECTOR】One mechanical switch controls the power of AC outlets and USB charging ports. Overload protection protects your laptops, speakers, printers and other electronic appliances against unexpected surges and spikes. Choose BEVA Charging Station, Choose Superior Safety.
【BUY WITHOUT RISK】BEVA USB Charging Hub, over-current, electrical short-circuit and overload protector USB charging port protects your smart device; 18-month warranty, and friendly customer service.
Sale
Bestseller No. 5
Sticky Notes Set, Hommie Colored Divider Self-Stick Notes Pads Bundle, Prioritize with Color Coding, 60 Ruled (3.7x6), 48 Dotted (3.7x3), 48 Blank (3x3.7), 48 Per Rectangular, 25 Per PET Color
【6 Sizes & Multicolored】Complete Set: Package includes Planner dividers of all kind. Ruled Lined, blank, Dotted and index bookmarks tab in various colors. 402 sheets in total, meeting your all kinds of needs.
【Prioritize with Color Coding】 Self-stick notes with bright and vivid color, you can use specific colors to categorize, so as to allow you to mark and retrieve information quickly and easily.
【Portable Design】 Black leather cover design, a great way to keep various notes organized and in one place. It's neat, compact and slim. Perfect to carry or to fit in your bag. Keep it on your desk or in your drawer to access them handily.
【Sticky & Reusable】 The note is sticky, which uses water-based (not chemical based) adhesive, no worry of peeling off quickly. Removable adhesive for easy re-positioning, you can take them off without ripping the paper or page.
【Wide Application】 Suitable for recording important notes like courses, projects, essays, tests, chapters, dates, textbooks, recipes, readings, etc. Easily mark your important information or content.If you have any problem , please contact us freely : [email protected]
Sale
Bestseller No. 6
Sale
Bestseller No. 7
Leather Desk Pad Protector,Mouse Pad,Office Desk Mat, Non-Slip PU Leather Desk Blotter,Laptop Desk Pad,Waterproof Desk Writing Pad for Office and Home (Black,31.5" x 15.7")
PROTECT YOUR DESK:Made of durable PU leather material, which protects your desk from scratches, stains, spills, heat and scuffs. It also gives your office a modern and professional atmosphere when you put it on your desktop. Its smooth surface will make you enjoy writing, typing and browsing. It is perfect for both office and home.
MULTIFUNCTIONAL DESK PAD:31.5 x 15.7 Inch Size is large enough to accommodate your laptop, mouse and keyboard. Its comfortable and smooth surface can be work as a mouse pad,desk mat,desk blotters and writing pad.
SPECIAL NON-SLIP DESIGN:Special Cork suede design for back side,increase friction resistance with the desktop,Non slip.The friction resistance is increased by 70% than that of double-sided leather.
WATERPROOF AND EASY TO CLEAN:Made of water-resistant and durable PU leather, this desk pad protects your desktop from spilled water, drinks, ink and the other liquid. Easy to clean, just wipe with a wet cloth or paper.
ONE YEAR WARRANTY:We are dedicated to providing our customers with high quality products and superior service.. If you are dissatisfied with our product, we can offer you a new one or 100% money back. A good gift choice for your family, friends and yourself.
Sale
Bestseller No. 8
Desk York Adjustable Laptop Stand - Use in Bed Recliner/Sofa -Best Gift for Friend-Men-Women-Student- Couch Lap Tray- Aluminum Table for Computer- 2 Built in Fans-Mouse Pad&USB Cord -Up to 17" Black
FUNCTIONAL GIFT FOR YOUR FRIENDS AND FAMILY MEMBERS - The lightweight, folding design allows you to carry your ergonomic laptop, monitor and book stand anywhere you go. Effortlessly store your Desk York laptop stand which slides under anywhere, saving space and keeps your living or working room neat and organized.
READY & EASY TO USE / NO ASSEMBLY REQUIRED- Just push the buttons and set your desired angle, That's It. Ergonomic table can also be used for a TV dinner\ breakfast tray, dj sound equipment, projector, writing desk, book holder, 13" - 15" laptop desk and much more. This desk organizer has adjustable legs that relieves you from back pain, shoulder stress and keeps you cozy and comfortable.
VIRTUAL MEETINGS LIKE ZOOM / GOOGLE / FACETIME CALLS & STUDENT FRIENDLY - Due to its adjustable height your laptops camera is now at eye level which makes your zoom, facetime or other conference calls much more professsional. Furthermore you can also adjust the trays angle which slants your keyboard if you like for an easier and better typing experience when going through online classes. Working from home just got much more efficient!
SILENT COOLING FANS MOUSE PAD and STOPPERS INCLUDED -We made a product that you can use when comfortably lying in bed, on the sofa or in the kitchen while you're eating and dont want to spill anything on your computer! Its ultra lightweight and easily portable. This laptop desk has 2 built-in cooling fans to make sure you sustain your workflow on your computer for as long as possible.
MANUFACTURER MONEY BACK GUARANTEE - We have one of the best customer support teams on Amazon. We're there for you whenever you need us! Even if, for some reason, you're not happy with your purchase, Amazon has 30 days money back and easy return process too. Why wait, ADD TO CART NOW!
Sale
Bestseller No. 9
VicTsing 500ml Essential Oil Diffuser with Oils, Aromatherapy Diffuser with Essential Oil Set, Diffusers for Essential Oils with Auto Shut-Off, 4 Timer, Gift Set for Home, Dark Brown
Diffuser with Oils Set: The set includes our most popular wood grain essential oil diffuser (500ml upgraded version) and top 6 pure essential oils. Lavender, tea tree, peppermint, eucalyptus, lemongrass, sweet orange essential oils go perfectly with ultrasonic oil diffuser to bring inviting, lively, and aromatic scent.
Lasting All Day: 500ml water capacity (enlarged water capacity with size unchanged) provides up to 15 hours running time continuously with no effort to refill. With large water tank, you are advised to add 10-15 drops of essential oils. This diffusers for essential oils is perfect for purifying air and creating a healthy and restful home or work area.
4 Timers: This essential oil diffuser with oils features with smart function. You can set the timer of on-1H-3H-6H, sit back and then work, study, clean, unwind, exercise, etc. High mist and low mist option for different situations.
Auto Shut-off and Reliable: The automatic shut-off design and BPA-Free material of aromatherapy diffuser always reassure you. Pure essential oil sets are strictly steam distilled with no pollution. Perfect for air purification, home cleaning and more. Ultra-quiet 23dB for every tender aromatic night.
Delicate Gift Set: Our essential oil diffuser with oils sets are your perfect gift choice for Valentine's Day, birthday, for families, friends, teachers, beloved ones, and more. Show gratitude and care for people you love.
Bestseller No. 10
Non-Slip Desk Pad, Waterproof PVC Leather Desk Table Protector, Ultra Thin Large Mouse Pad, Easy Clean Laptop Desk Writing Mat for Office Work/Home/Decor (Dark Pink, 31.5" x 15.7")
Easy to Clean: durable PVC leather for the upper use side, just use cloth to wipe it, very easy to clean, wet cloth would be prefer if there are too much dirt in the mat.
Wide Surface Usage: Size of 31.5" x 15.7", large enough to accommodate your laptop, mouse, and keyboard.
Protect Your Desk: Waterproof, oil-proof, protect your glass/wooden desktop from scratches, stains, and spills.
Choice of diversity: We offer different colors and sizes, which are suitable for different office places. There is always one for you.
No Need for Mouse Pad: No unpleasant smell, tasteful synthetic leather adds elegance to your workspace. Surface can be used as a mouse pad, comfortable resting surface for your hands while writing, typing, and using the mouse.
Contributor: Diana Beyer is an experienced creative director who is passionate about writing. Her purpose is to share some value among interested people. Apart from work, Diana likes travelling and reading. Personal motto: "Do one thing every day that scares you". You can contact her through Twitter.
Last update on 2020-12-05 / Affiliate links / Images from Amazon Product Advertising API