Top 10 UX Design Trends To Consider Today
Making an outstanding First impression is extremely vital these days! No matter how useful or innovative your idea, it will only take off if you have an incredible UX design to catch the eye of the end user. Apart from attractiveness, an ideal UX design ensures the end user receives a smoother, more seamless, positive experience like never before.
You must have encountered several posts emphasising a UX design and how it benefits businesses in the long run. The following post won't cover that but will underline some of the most incredible UX design trends in 2023 that must be considered.
Before writing the post, I contacted several designers, and UX design communities, especially those already on my radar and discovered that an ideal UX design is a rare combination of storytelling, personalisation and emotional interaction between the user and the business. Though this is not it, there is a lot more that we will be discussing in the following post. Yes, this one features some of the best UX design trends to take into account for 2023.
How To Survive in the Design and Development Industry
There was a time when UI and UX were complete buzzwords; however, not anymore! Today hiring a team of developers from top web development service providers who can come up with an intimidating UX design upfront has become a sure-shot norm to succeed. Not just unique UX designs have successfully become the sole reason for increased conversions.
You must have encountered content or design that stands out and has made a special place in your memories. That's the power of an incredible UX design. Unfortunately, most website owners tend to skip or ignore such aspects since they are non-techies, and they need to learn more about how to avoid over-complicating or overwhelming users with a complex design.
So what exactly is user experience design? It is how the end user feels, especially when interacting or hovering over your website. UX designs are essential everywhere, including websites, mobile applications, desktop-based software, etc.
Unfortunately, many of you fail to understand this aspect. When you design a product, chances are high that you need to think of yourself in the place of the potential user. So what happens is when the user comes, you jump straight to the solution without getting to know them or understanding what they want. Only some users are the same, so offering a similar user experience to everyone is problematic. Instead, why don't you try this formula?
First and foremost, try getting close to the end user, watch them closely, go through their buying behaviours, and make relevant predictions regarding their decisions. According to the image above,
Persona – Identify the problem
Problem – Understand the problem thoroughly
Strategy – Come up with ideas regarding how you will solve these problems
Objective – What exactly do you want to achieve?
Features – Any specific features required
Solution – What does the end solution look like?
Why is User Experience Needed?
For starters, a good UX design ensures better results and gives you an upper hand over your competitors in the long run. So next time you try ignoring UX designs, remember what you are about to lose – an increase in leads and enhanced conversion rates. In other words, time to bid farewell to better revenues and return on investments. Over the years, it has been found that a good UI/UX design can increase brand loyalty by 15% more and conversion rates by 300-400%.
No wonder UX designing has become a formidable career choice. Further below, I want to mention a few reasons or benefits offered by creating effective and efficient UX designs.
#1 Cost-Effective Venture
Unfortunately, many of you have this misconception that hiring UX design professionals can result in increased prices. Well, that's not the case. When you take on a new project, risks are bound to be there, so when you hire a professional or a team of UX designers who are skilled and well-experienced in offering unique solutions, the chances of risks automatically diminish. Not to mention UX designing includes intense research, analysis and testing. Hiring a professional UX designer can be relatively cost-effective if you see the big picture. In other words, minimising casualties is better than fixing the errors and issues later.
#2 Increased Conversions
The next benefit of opting for high-end UX designs is that your conversion rates will increase. Now imagine you are looking for a particular product or accessory and have come across two websites that offer the exact product you need. Which one will you choose? Of course, the one that offers a great look and feels, the one which stands out and provides a product with minimal effort. So experience can be the tie-breaker or game changer.
Unfortunately, websites these days consist of quite complicated designs which might look nice, but they drive the end users crazy and, in the end, becomes a significant turn-off. As a result, your customer switches to your competitors.
It would be best to understand this; humans have short attention spans. You must impress them in the least amount of time, maybe a few seconds. Here's how!
Offer the end user an easy drive
Have a clear call to action
Keep everything decluttered and well-organised
#3 Makes your Website SEO-friendly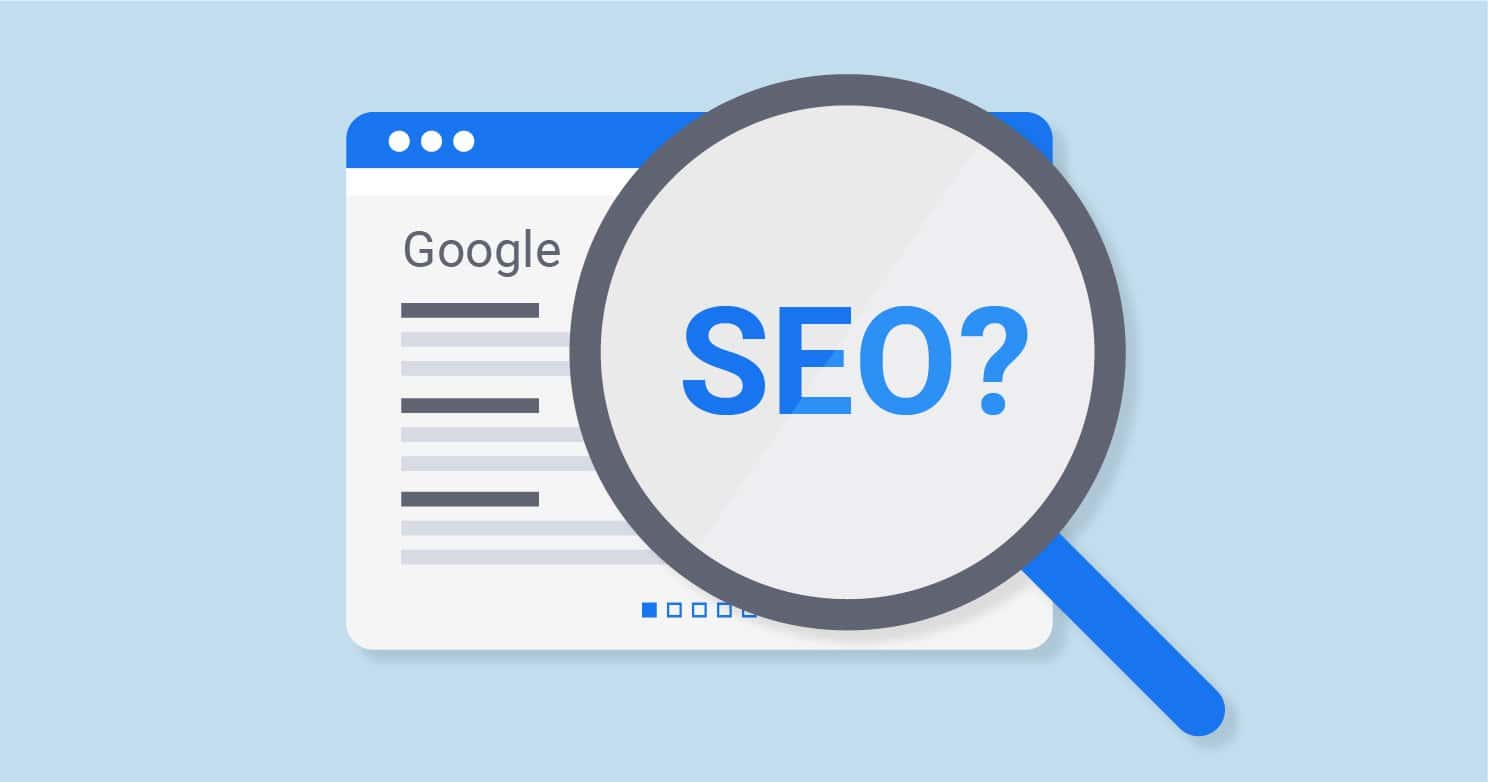 Another benefit of considering the latest UX designs in the first place is that you are bound to receive high SEO rankings. It may interest you to know that Google and several other famous search engines have this tendency to promote websites featuring great user experiences to a great extent. Technically speaking, user experience is an excellent factor in the eyes of Google search algorithms, so one shouldn't take it more lightly. In addition, this indeed increases user retention and brand loyalty. Here the word of mouth referrals can work wonders than pure advertising and marketing. You don't have to keep shouting about your brand or tooting your horn, as end users will do this.
Further, how can you attract more and more users from a UX designing perspective?
Convenience is the key – Try to make things more and more convenient for them.
Have a clear call to action
A great UX design can undoubtedly lead to high SEO rankings
Enhance Brand Presence and Loyalty
User Retention and seamless marketing and, of course, better sales
Further, I want to mention some of the most basic yet crucial software development UX designing trends to remember before starting any project or opting for any software solution.
Top UX Design Trends to Keep in Mind
#1 StoryTelling
We, humans, tend to love reading or listening to stories. Since our existence, stories have become very crucial aspects of our day-to-day lives. Apart from being the best childhood memory, storytelling is also renowned in the design & development industry. Storytelling is about all those fairy tales and time travel incidents incorporated into familiar narratives.
In the business realm, storytelling has the potential to develop a strong connection between businesses and customers. Even a customer would like to know the companies they are dealing with; they are willing to know who they are, the essential plot points, etc. According to several Google sources, 80% of B2B companies say they invest in some form of content marketing, and it shows no signs of slowing down.
Think about it; I am sure you must have heard many stories. Do you remember them all? No! There is only a handful: why? Similarly, so much content is vying for our attention; why do some stories seem random while some stick in our minds? I will provide you with a few reasons to take into account:
The story relates to something personal in our lives
It has both conflict and resolution
You found someone (or something) to root for
#2 Enhanced Personalisation
Another exciting development trend to take into consideration is enhanced personalisation. Customisation and personalisation are not mere words but the sure-shot way to succeed. How? Well, with the help of a reputable team of UX designers, you can easily customise and personalise the user journey and experience. And this is possible only when you start predicting user requirements. Now what type of apps focus on UX personalisation?
eCommerce Apps
Streaming Apps
Social Media Apps
Several statistics emphasise personalised content, Personalised homepage promotions and shopping cart recommendations; all these aspects successfully influence shoppers online. Customisation and personalisation both aim to tailor content to the likes of the customer who is using the product.
#3 Voice user interface
The Next crucial trend is the voice user interface. Yes, you read it right; some of the best user experiences can be developed through successful voice control. Though this is one of the latest web development trends transforming the entire app development industry in one go! Earlier, what used to happen was that voice interfaces were screen-first. So you see, that's the reason for most of the glitches. As a result, the app integration couldn't take place successfully.
With the enhanced technology, the need and demand for creating more smooth experiences have increased like never before. So yes, voice interfaces are here to stay!
#4 Use of AR/VR
The next interesting UX development trend in line is AR/VR. There was a time when Augmented reality and virtual reality were once considered a part of science fiction, and now they have become crucial aspects of our day-to-day lives. There is no doubt that these technological trends have become a virtual reality. Also, they are seen making a significant fundamental shift. Wondering how?
Well, there are a plethora of ways. For example, expose oneself to the design in real time and second, be open-minded, and be creative in many ways. Also, beware of the mishaps or pitfalls; this can cause you a tremendous win.
#5 Emotive interaction
Most commonly known as inspirational design. As the name implies, this development trend is highly recommended for developing emotional responses from the end user. What happens is that when you tend to use such UI/UX design, users are entitled to build a deeper connection to the website as well as the app. Check out Duolingo.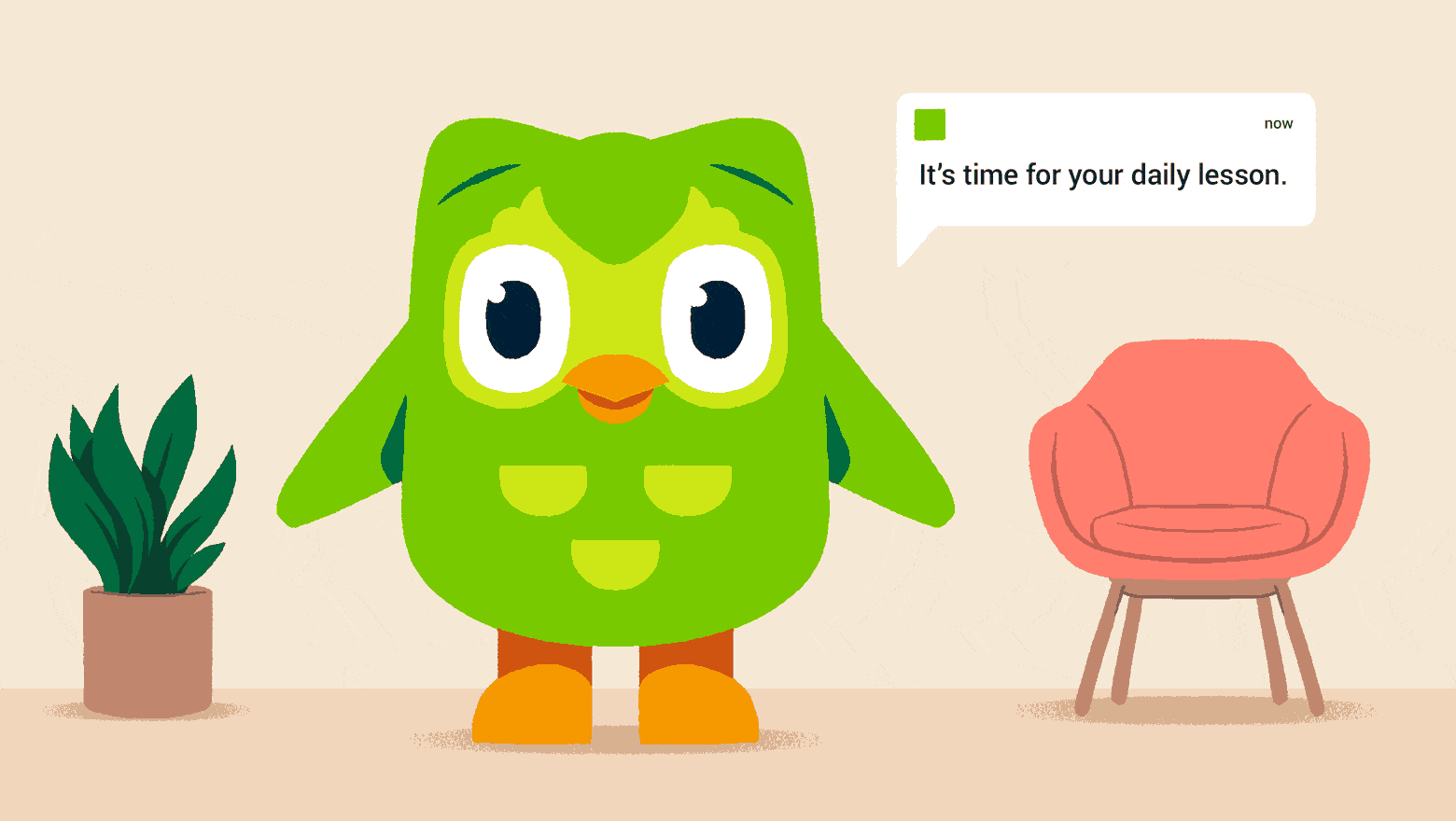 #6 Responsive Design
Responsive design is another significant UX design trend that might not be the latest but is significantly important. The responsive design concept may seem old, but it has been a seismic shift since its inception. With humans being increasingly attracted towards different screen sizes, it has become essential to develop solutions that can easily fit different screens, including a desktop, laptops, mobile devices and whatnot! Responsive design is when setting a fluid user interface so that the screen gets automatically adjusted to any space or size. This ensures a tremendous amount of consistency. 
Not to mention, when you opt for a responsive web design, it can lead to:
More Mobile Traffic
Cost-effective solutions
Less support and maintenance
Low bounce rate
Quick loading pages
Increased Conversion Rates
Seamless analytics and reporting
Enhanced SEO
An excellent online and offline browsing experience
#7 AI-Driven Content
The following unique UX design trend is AI-driven content. Creating interesting or intriguing content cannot be everyone's cup of tea. Even after tapping creative sides for so long might not bring out the best to the table. Content creation might seem fun, but it is more time-consuming and effort-taking. So what to do? Well, this is when AI content creation comes in. Many of you have this misconception that AI content creation is said when robots come together and punch the keyboard. Well, here, different software is used to create excellent content. Whether you want to write a blog or social media post, landing pages or anything else, these tools or software greatly help.
Some of the most recommended AI-content creation tools include:
With the inception of artificial intelligence technology, more and more industries have benefited, and content marketing is no longer an exception. Developing engaging, relevant and well-optimised content won't concern website owners. So overall, AI-driven content can offer you a competitive edge in this ever-changing digital landscape.
#8 Incorporating AR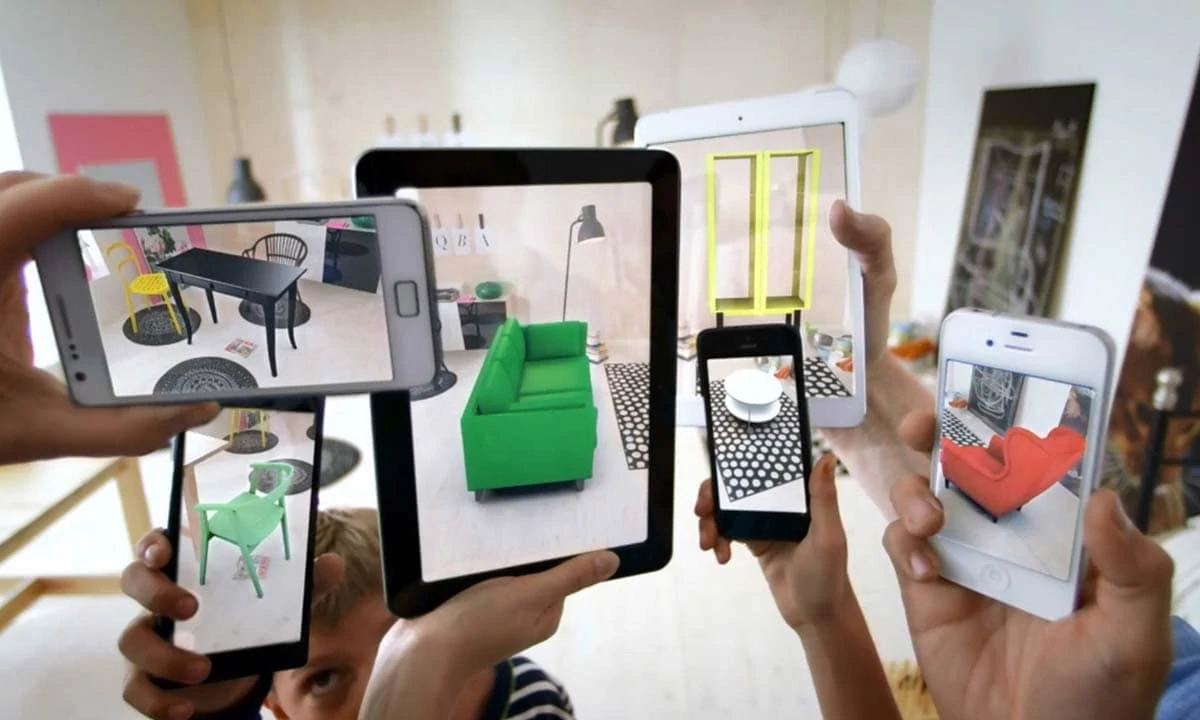 The next trending UX design concept is incorporating Augmented Reality. Now I am sure you must know what augmented reality is. We all are well-acquainted with IKEA and Pokemon Go and how these apps have changed our lives. Metaverse has become a little passe. One must know that VR and AR can be the rosy future of the UX design realm.
Creating a compelling user experience is no longer an option; it's necessary. And this is possible when you incorporate disruptive technologies such as AI and AR/VR, ensuring significant human interaction. One of the best examples to consider is using face filters on Instagram and Snapchat. Here real people tend to experience differences like never before. So the key is to create a user-friendly and engaging augmented reality experience.
Not to mention, you must design keeping humans in mind. So make sure to develop something that offers a strong emotional response.
#9 Seamless Interaction
The next UX design trend to take into account is seamless interaction. In today's fast-paced times, where an app is judged by scrolling and hovering, one shouldn't ignore that even if it spans a few seconds, the end users can seamlessly navigate and find the menus fun and attractive.
Most of the time, seamless navigation stays in the end users' minds for long. Also, at the same time, it increases engagement with your site. You can incorporate ornate scrolling, hovering, and revealing effects on navigation menus. One must start ditching the old trends, such as clicking through static pages.
#10 Be Bold Enough
Last but certainly not least, you must be brave or bold enough, especially with your content and visuals. There was a time when UX designers were restrained from making bold choices; fortunately, that's not the case anymore. With the dawn of 2023, you and your customers are becoming proactive, and we expect you to be the same. Try incorporating gradient backgrounds, 3D objects, and immersive/parallax scrolling to enhance visuals. In addition, Three-dimensional graphics and immersive scrolling are gaining momentum quite lately. This increases engagement between you and the end users.
In other words, being bold is better. With the continuous advancement happening in the technology realm, your customers have started expecting a certain quality of experience. If they don't get that, they will switch to your competitors, especially those offering better user experience.
In addition to all these, there are several other trends you must take a look at, such as emotional design, wearable tech, generative AI, and so forth. Trends change occasionally; one must keep a hawk eye on these to succeed and survive. Remember, your online presence will demand more and more attention from you like never before. So instead of running away from them, you must listen to them and follow the most relevant ones.
Conclusion
UX design trends keep on changing now and then. Fortunately, the ones above have stayed for the long run and won't be fading away anytime soon. Also, they have turned out to be a sure-shot way to succeed in this cut-throat competitive digital world. And for the record, none of these are just a mere hype. They have resulted in bringing a vast transformation. Most have surpassed adolescents age and are moving towards a more mature phase.
So that's all for now! I am sure the article was worth the read. If so, share the post with your peers and help us reach more readers. In addition, if you have any doubts or queries regarding UI/UX design and development trends, feel free to mention them in the comment section below. We will assist you as soon as we can. So what are you sitting tight for? Time to get started with your first UX design.