How Entrepreneurs Can Work Successfully With Graphic Design Firms
Did you know that graphic design has the potential to boost your business growth exponentially?
In a range of studies conducted in the UK, it was found that for every £1 spent on design, businesses can expect £20 in increased revenue.
The studies also revealed that every £1 invested in design results in at least £4 in operating profits.
While these figures are from the UK, the story is not very different in the U.S.
According to Cleaverism, Apple, one of U.S.'s most prominent companies of modern times, counts design as a "foundation principle – the starting point of the entire development process."
The same applies to the likes of Microsoft and Coca-Cola.
With Coca-Cola, for example, if you're keen, you'll realise that the logo has changed, albeit marginally, over the years to match changing consumer tastes.
Strangely, only about 5% of small and medium-sized businesses rank design as a top business need.
On the other hand, the big brands highly value and invest in design.
Among companies with a turnover of at least £2 million ($2.65 million), 23% rank design as the most important branding tool.
You too must embrace graphic design if you want to propel your business far more easily.
Of course, you don't have to spend millions of dollars on a design like the big boys do.
However, if you want to stand out from the competition, graphic design should be your wild card.
In this guide, you will learn how to work successfully with graphic design firms and get the most out of your engagement.
It covers a wide range of topics such as how to find a great graphic design firm, payment strategies, and how to get value for your money.
So, let's jump right in.
1 – Find a professional graphic designer for your dreams
There might be thousands of graphic design firms around, but the great ones can be counted on one hand.
Consequently, it would help if you took your time to identify the best talent for your needs; a design company that will help set yourself apart from the crowd.
Assuming that you have already set your goals, here's how to find a great graphic design firm:
1 – Conduct online and offline research
Begin by seeking referrals from friends and people in your network.
Then, take the search online, making sure to search the keywords "graphic design firms (plus your country/city)" on search engines, social media, and your favourite forums.
With your findings, create a shortlist and arrange for interviews.
2 – Ask hard questions
During the interview (which can take place both online and offline), make sure to ask all the hard questions such as their educational background, top skills, and experience.
You are also encouraged to ask about professional affiliations.
3 – Request for samples
Any graphic designer worth their salt will always keep an elaborate portfolio of past projects.
Ask to see the company's portfolio and the respective feedback from their past clients.
4 – Go with forward-thinking designers
Design is always evolving, and the best graphic design firms are those who not only adapt to changes but embraces them as well.
The days of one-trick pony are long gone.
That is why even the top brands make tweaks to their branding images every few years.
Once you have found the best graphic designer for your needs, you can proceed to sign a contract.
Remember to read the fine print to make sure that you gravely understand every bit of your engagement.
2 – Give your designer creative leeway
The way most professional graphic designers work is simple yet effective.
First, you will have to explain to your designer what you want.
Going by your brief, the designer will show you some similar projects they've handled before.
Moreover, using those samples, you could discuss the specifics of your project before the creative work kicks off.
In most cases, you will find a couple of past projects that closely matches what you are looking for.
This gives the designer a clue about what is required of them.
Once design begins though, they will use their creativity to bring to life your dream logos and other works of art.
While the above procedure isn't cast in stone, you need to be open-minded rather than forcing your graphic designer to paint by the numbers.
It is good to come up with ideas, and you can even advise the designer against elements you feel might not blend with the rest of your branding/marketing strategy.
However, it would be best if you did not force your designer to execute precisely what you have in your mind.
If you take this approach, you're effectively limiting the potential of your business.
Why? Because graphic designers are precisely that – designers!
They are creative masterminds.
You may have a great idea, but since designers have been in the field for years, they are definitely in a better position to offer fresh ideas that would make your message recognisable, unique and memorable.
3 – Don't let emotions get in the way
We all have personal affiliations.
From religion to culture and everything in between, our beliefs differ significantly.
Don't let these beliefs get in the way of creative design.
Otherwise, you risk missing out on a potential game-changing creation.
A business owner, for instance, may want to have a logo that embodies their Christian beliefs.
Alternatively, if you're from a family that came to America as immigrants in the 19th century, you may want your business to point to these roots.
The choice is yours.
However, you also need to realise that businesses are first and foremost a means of making money.
If you can incorporate your beliefs and emotional attachments into your business cards, logos and other graphically designed materials without compromising the message, then that's commendable.
Otherwise, think business first.
For this same reason, when rebranding, don't cling to past logos and marketing slogans.
Instead, let the branding team work with the graphic design firm to create something that will help you become a force in your industry.
4 – Consider paying per project, not per hour
The per-hour vs per-project debate is one that rages on.
In one corner are passionate supporters of the per-hour strategy where you pay for every hour worked.
So, if the designer says they spent 20 hours creating your logo, you're required to multiply the 20 hours by the designer's hourly rate.
At the other corner are those who believe that per-project pricing strategies give you the most value.
Per-project pricing simply means that you pay a one-time flat fee, no matter how long the designer takes to complete the work.
When you are just starting, we believe that per-project billing is your best option. Here are two reasons why;
● Hourly projects can drag on: If the designer is quick enough to complete the job in just a few hours, then that would be wonderful. Unfortunately, that's rarely the case. Service providers who charge per-hour have a reputation for dragging out projects just to collect more money from their clients. With per-project payment, there's no incentive for dragging out a project.
● No nasty surprises: When dealing with a pay-per-hour designer, if the project lasts beyond the deadline, you're still required to pay (per hour). This can result in expensive surprises. Per-project strategies save you from this problem.
5 – Make design part of your broader marketing strategy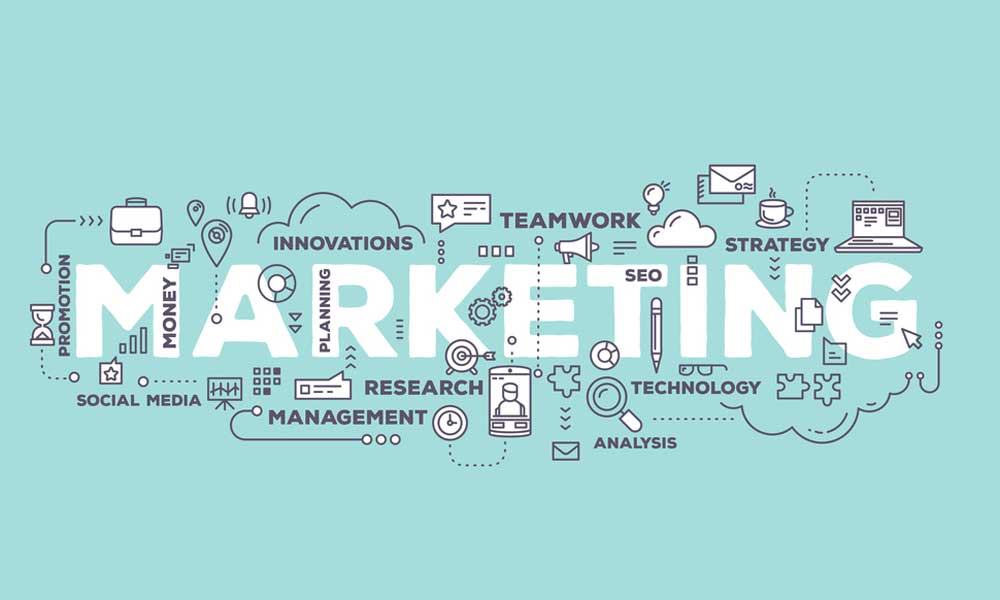 This is a trap many businesses have fallen into in the past and deeply regretted.
Graphic design cannot be separated from the rest of your marketing and branding efforts.
Sometimes graphically designed bags, t-shirts, logos, and so forth look so good that you almost forget that their sole purpose is to reinforce your marketing/branding campaigns.
Don't let this happen.
For this reason, revisit your goals all the time and only engage in graphic design campaigns that add to your marketing efforts.
Before you print any new business cards, ask yourself whether they are in line with your goals.
Do you need them? Will they advance your branding efforts? If so, how?
These are some of the questions you need to ask.
Also, consider taking your graphic design activities to other marketing campaigns.
For instance, social media is now one of the most popular digital platforms.
Branding your social profiles is therefore critical to your success.
The same applies to email marketing and other content campaigns.
Branding creates familiarity, which increases the chances of recipients opening and reading your emails.
People are also more likely to read your blog, newsletters, and other forms of content if they're branded.
Your graphic designer will be excited to discuss this!
Wrapping up
To get the most value from your relationship with graphic design firms, begin by finding the right company, discuss your needs, and from then on, give them the freedom to tap into their creative wells.
As long as you stick within a budget, such an arrangement is guaranteed to blossom into a long-term relationship that greatly benefits both parties.