50 Graphic Design Websites to Help you Work Faster and Smarter
Efficiency is critical when it comes to becoming a competent and high-earning graphic designer.
However, with the many distractions that the modern world has to offer, it can be difficult to achieve a high level of productivity that gets you rewarding work.
So if you want to go easy on yourself while avoiding any last minute and, almost always, subpar creative decisions, be sure to read the rest of this article.
In the next few paragraphs, we have curated the best graphic design websites that will help you get work done faster and smarter.
Best Design Blogs
Inkbot Design Blog
Inkbot Design is a creative branding agency based in Belfast.
It provides graphic design services such as Logos, Branding, Print and Web Design for your creative need worldwide.
We live in a world where there is an increasing rise in the use of online platforms.
Therefore it has become mandatory for any company to get equipped with branding, graphic design and logos for the smooth running of a business.
Considering all the marketing requirements for your business, Inkbot Design has come together with creative people worldwide to provide you with the best graphic design services for all your creative needs.
Whether it's for a startup or you need a little branding upgrade for your company, we have all that you need for all business sizes.
Vexels
Vexels is the design stock where everyone can find whatever they need – whether you're a Graphic Designer, a Merch-Seller or an Agency, they've got something for everybody.
On Vexels you can explore and discover the best ready-made graphics for personal or commercial projects – from versatile backgrounds, trendy icons and fantastic logo templates to print-ready designs and everything in between.
Browse around their site and search for what you need, and if you can't find it simply make a design request and their team will make it for you!
We've got more than 71.000 awesome design resources that will save you lots of time and money on all your projects.
If you're a beginner or simply looking to learn some more about graphic, logo, web or merch design, check out their blog for some super informative articles on all these topics and more!  
Canva
Canva is a free online graphic design and editing website.
The site has built-in design templates and themes that you can customise for whatever project you are currently working on.
It also hosts premium design elements (like icons, photos, and logos) that you can add to an existing project to make it more exciting and compelling.
Template.net
Template.net is a treasure trove of free and premium graphic design and business templates.
Use this if you want to read and learn from step-by-step guides on how to create different graphic design projects using the pre-made templates curated in each of their articles.
Millo
At Millo, you can read articles to help grow and add more value to your work.
Whether you are a freelancer or running a well-established business, they are here to help you with tips and guides to help you out.
Keep reading!
A dedicated team of bloggers who are passionate about what they do are here to help you with their expertise.
For all your marketing needs and courses to guide you, Millo has you covered in any business field.
They have 45+ top tools for freelancers and solopreneurs.
You can find a ton of resources to help you build your own business.
Creative Bloq
For creative design inspiration, head on over to Creative Bloq.
This is a tremendous free graphic design site that doles out advice on various design fields and topics.
Whatever your design woes are, Creative Bloq will undoubtedly have an article or two to help you get out of the creative rut you are in.
Just Creative
Just Creative is another website that provides free graphic design inspiration and pieces of advice.
What sets it apart from other sites is that it is created and written by Jacob Cass, a freelance graphic designer based in Australia.
Other writers and artists also contribute to the site.
Smashing Magazine
If you are a web developer or designer, check out Smashing Magazine for practical advice on anything related to the actual work that graphic designers and developers do.
The site has been independent ever since its inception and boasts a wide range of articles from industry experts and contributors.
Print Mockups, Icons & Vectors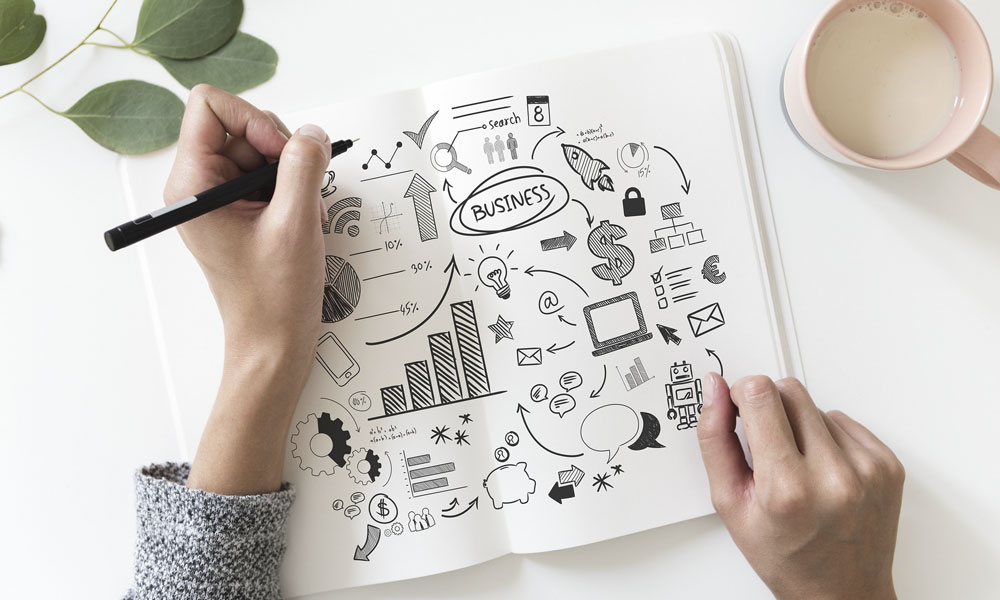 Pixeden
Need help with your graphic design template creation?
Check out Pixeden.
This site is a rich resource for both free and premium design templates from simple logos to Bootstrap layouts.
For a small monthly fee, you can access all of their high-quality print and web designs, icons, vectors and other graphic elements needed to complete any freelance design project.
Graphic Burger
Graphic Burger is another visual design website that provides free access to design backgrounds, mockups, text effects, UI kits, icons, and a lot more.
What is great about this site is that all the free graphic design resources available here may be used for personal and commercial purposes.
Graphic River
For projects that mainly rely on graphics templates, Graphic River is one of the go-to sites.
It is one of the biggest premium template databases today.
Head over to the site if you are looking for high-quality icons, logos, font styles, and other kinds of templates.
Pixel Buddha
Pixel Buddha is another free online resource that graphic designers can use to download free PSD templates.
Subscribe to their monthly newsletter to get your hands on the latest products that they are releasing.
The site also offers premium web design resources.
Design Cuts
Design Cuts doubles as an online community for graphic designers and as a database for web and print design templates.
With these graphic design websites, you can choose from curated template bundles to excellent tutorials and freebies.
It has a built-in marketplace where you can directly purchase any premium design asset that you like.
Slick Plan
With Slickplan, you can host and work with mockup sharing, centralise comments, and save your notes.
Upload wireframes, prototypes, UI designs, and graphic elements for easy access.
Design Inspiration
Logoinspirations
This website is aptly named for it hosts an extensive collection of professional logo designs.
Browse through it, and you will surely find a logo template that you can base your own blog or personal logo.
Head over to the Logoinspirations website if you are interested in getting a well-designed logo for a business or an organisation.
Logos.ai
If you want a professionally created logo design while still making sure that your vision of the final product is taken into consideration, you should check out Logos.ai.
The team behind the site offers logo design services as well as web design, branding, and social media marketing services.
Logo Dose
For those who are always on Instagram, follow Logo Dose and be welcomed with daily logo design inspiration.
The account mainly provides black and white logo designs from various graphic designers.
Anyone is free to contact the original design creator if you wish to use a specific logo design.
Logo Inspiration Generator Tool
The internet is filled with logo design template suggestions that can be challenging to wade through a single Google search results page.
The Logo Inspiration Generator Tool bridges that gap since it allows you to search for logo designs according to style, colour, and other criteria.
All search results from this tool come from legitimate logo design article collections online.
LogoLounge
Logo Lounge is a logo design resource that allows graphic designers from all over the world to contribute their logo creations.
The site becomes an online reference tool for logo designs that can be used as corporate branding identities.
For a small fee, you may join this site and access all the submitted logos and read relevant graphic design articles and tutorials.
Rookie up
At RookieUp, you can build your own awesome design portfolio and launch your career with our variety of creative design ideas.
Make your dream come alive by building your own design and portfolio at RookieUp.
They have over 30 detailed portfolio projects which cover each and every aspect of building your portfolio projects.
Get these step-by-step portfolios in no time!
Colour
Coolors
Choosing the right colour scheme is an important skill a graphic designer needs to learn.
Coolors is a free desktop and mobile app that allows you to create your own colour palettes.
The site may automatically generate up to five colour palettes at once.
You can then choose to modify any of the suggested colours or not.
Adobe Kuler
Adobe Kuler (now Adobe Color) is another free colour palette generation tool.
This site allows you to choose between different colour harmonies and adjust the properties for each colour on the palette.
This site is useful for those who want to easily sync up their preferred colour palettes with other component software tools in the Adobe Creative Cloud like Illustrator and Photoshop.
Further, if you need a random RGB colour generator, this one from AppKong works really well.
Fonts
DaFont
Choose from thousands of font styles at DaFont.com as it hosts free and commercial font styles.
Most of the typefaces included on the site are free at no additional cost if they are used for personal purposes.
The website is divided into different categories to allow for easy browsing and downloading.
Creative Market
Aside from graphic design and web resources, Creative Market is also host to downloadable font styles and typeface packages.
The site primarily acts as an online marketplace for different web designers to sell their own template creations but it also offers free design assets that anyone can download and use.
Google Fonts
Google Fonts is a font directory for free and open source font styles.
This means that these font styles may be used both for personal and commercial purposes.
Select a Google Font if you want the text elements of your graphic design websites to display well, load faster and more efficiently.
Hosting/Domain
HubSpot
HubSpot is a leading CRM platform that also provides an easy-to-use content management system.
With HubSpot's CMS, you can host entire websites with built-in advanced features like website themes, adaptive testing, a drag-and-drop editor, contact attribution reporting, and more. 
With more than 2,000 partners that offer website migration services and 24/7 phone support, getting your website hosted with HubSpot CMS is a seamless process.
WP Engine
Having a website is a preferable way to showcase your portfolio online as a graphic designer.
Moreover, using a reliable hosting provider like WP Engine is the way to go if you want your digital assets protected while making sure that your graphic design websites present the best version of you and your services to potential clients.
WP Engine is the go-to domain and shared hosting provider if you have a self-hosted WordPress site.
Software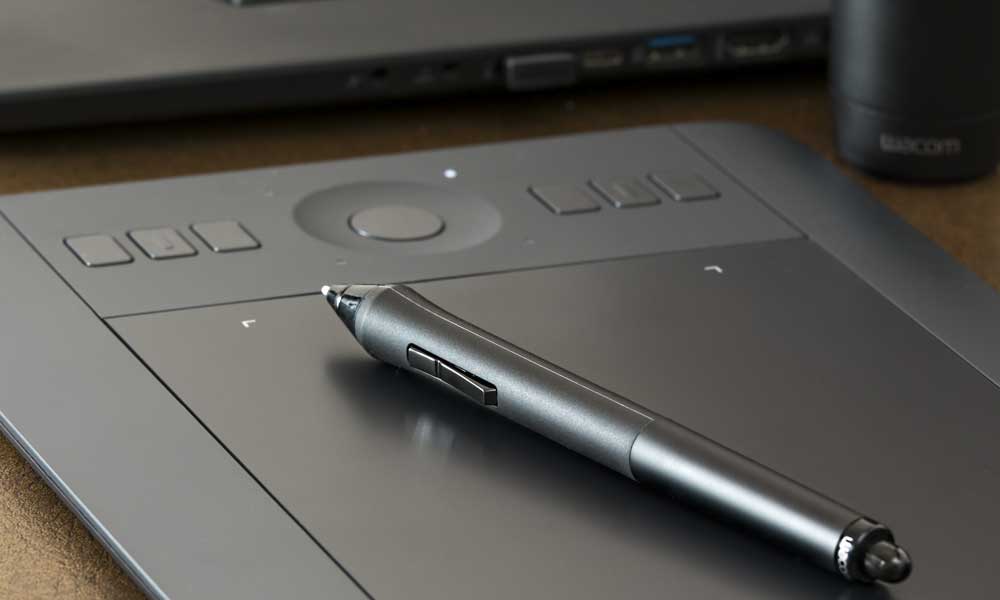 Adobe Creative Cloud
The Adobe Creative Cloud is a collection of different graphic design, editing, and compositing software tools from Adobe.
Success as a graphic designer is often contingent on your use of a visual design tool.
Download any of these software programs depending on your preferences and needs.
For example, if you are mainly editing vector illustrations, it may be best to invest in Adobe Illustrator.
Vectr
Vectr is another graphic design software tool that allows you to edit vector graphics.
It is available both as a downloadable desktop application and as an online tool.
With both versions, you can edit images, create your own templates, and even share your creations in real-time.
Its main advantage is that Vectr allows you to edit images just like how you can do it on Photoshop without having to pay for the software.
Stock Photography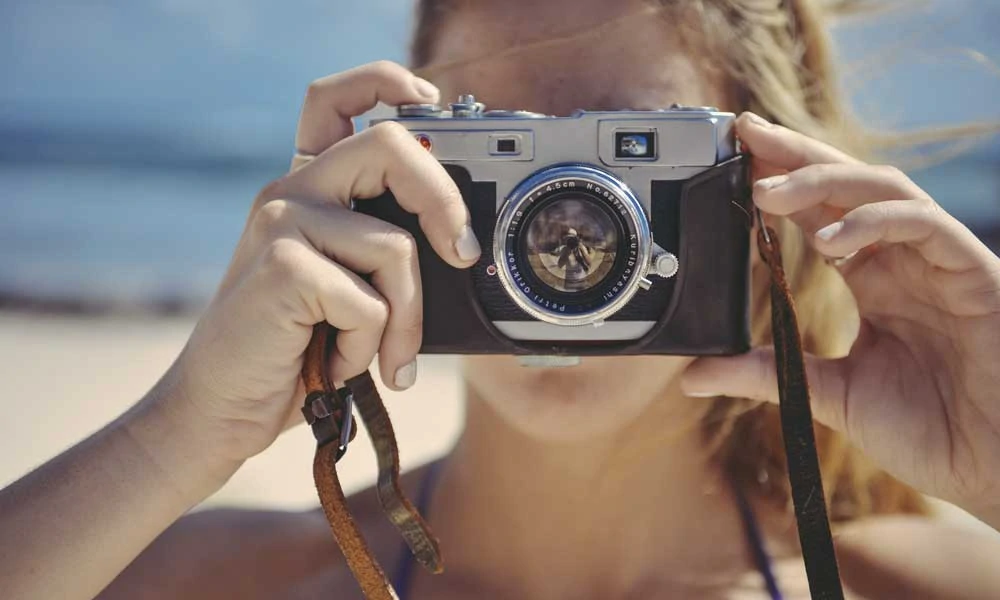 Pexels
Pexels is home to free stock photos that anyone may use for whatever graphic design project he or she may be working on.
The site also offers HD wallpapers, free stock videos, and access to free graphic design tutorials.
All stock photos and videos are available under a CC0 license.
The site can also be added as a Mac and Windows app, as a Photoshop plugin, and as a WordPress plugin.
This allows for a more efficient project creation process.
Pixabay
With over 1 million free stock photos, Pixabay is an online photo database that you should not miss when looking for image properties online.
With this website, you may choose from different categories and image formats.
You can use their photos for any commercial endeavour, and you do not even need to attribute the original creator.
Picjumbo
If you are looking for a curated stock photo website, try out Picjumbo.
This website offers photo collections that anyone can download and use for his or her own graphic design websites.
The site also offers a premium unlimited membership plan where members can receive exclusive images and illustrations based on a theme or category each month.
Design Awards Sites
Awwwards
What is a better way to stay motivated as a graphic designer than seeing the outstanding works of other designers?
At Awwwards.com, you will get a chance to see, evaluate, and vote for design creations from all over the world.
Access this site regularly to keep yourself in the loop with the latest design trends.
Logo Wave Awards International
If you seek another form of motivation, joining a design competition may be up your alley.
Challenge yourself and join the Logo Wave Awards International.
You may even win up to $1000 and get the necessary exposure for the design services that you offer.
Side note: A small registration fee is required before you can join this design competition.
eBooks & Courses
Logo Lounge Publication Series
The Logo Lounge Publication Series is a set of books that features different logo designs and creations from various graphic websites.
This book series is perfect for those who want to have sudden strokes of inspiration just by looking at a well-designed book on logos.
There are now a total of ten Logo Lounge books available.
Check out Logo Lounge for more information on how you can have your logo designs added to the next book in the series.
The Ultimate Guide to Logo Design (eBook)
The Ultimate Guide to Logo Design ebook by Kyle Courtright is one of the go-to references when it comes to creating a logo from scratch.
In this book, the author touches on each aspect of the logo creation process.
With chapter titles like 'The Anatomy of a Great Logo Design' and 'The Investment: How Much Does a Logo Cost?', you will not regret buying this book as it will discuss everything that you need to know about logo design.
Creative Class (Paul Jarvis)
Sometimes getting more things done and succeeding as a creative involves rewiring your core beliefs as a freelancer.
If you want to take the plunge, the Creative Class may be what you are looking for.
This is an online class that is available for a limited amount of time per year.
Sign up for the waiting list and be among the first few to know when the class reopens.
The class is moderated by Paul Jarvis, and he and his team will be with you while you take the course.
Udemy
At Udemy, you can learn anything from website coding to the Arabic language.
The site hosts more than 70,000 online courses all available at an affordable price.
Sign up for their online classes if you want to be in control of when and what you study.
By purchasing a course, you will gain lifetime access to that course.
Skillshare is another online learning website that allows people to learn almost anything in the creative, business, technology, and lifestyle fields.
The site is more famous for its in-depth community-focused classes on how to make educational content in video format.
You may also try out the service by availing of the free one-month promotion and testing out the site's learning environment.
Printed Books
Work For Money, Design For Love
If you want a career and financial advice from someone who knows what he is talking about, you should check out David Airey's Work For Money, Design For Love.
This is a practical book that will hopefully inspire you to create things that you love while making money from it.
This self-help book has an average of 4.21-star ratings on Goodreads.com.
The One Thing
If there is one thing that you take away from reading this definitive guide, then let it be reading The One Thing by Gary W. Keller and Jay Papasan.
To be more productive and see positive results in whatever work that you do, always ask yourself: "What's the ONE Thing you can do such that by doing it everything else will be easier or unnecessary?"
You will learn how to assess your own life and how to answer this core question as you read through the book.
Conferences & Events
Creative South
Attending conferences and events is another smart way to network and keep up with trends in the world of graphic design.
The Creative South is a weekend event held in Georgia that unites designers and artists.
With a tagline like "Come as friends and leave as family.", you will surely have a fun weekend with like-minded people and be inspired to follow through with your action plans when the event ends.
Brand New Conference
The Brand New Conference is another two-day design event hosted by Under Construction, LLC.
At this conference, speakers and sponsors will get to talk about corporate and brand identity.
This conference is in high demand that this year's conference has already been sold out.
So bookmark the site so that you will get first dibs on tickets next year.
Printing
Moo
Knowing a good printer is part of the graphic designer's job.
This way you can assure that your graphic design projects are printed optimally using the best materials.
Moo.com is one such online-based professional printing service that you can use and redirect your clients to so that they can be satisfied with your creations.
The site offers printing for different graphic design projects from business cards to other marketing materials.
WordPress Plugins
Gravity Forms
Maintaining a website is another essential task that any designer or freelancer should be knowledgeable of.
Moreover, this comes with knowing what plugins to use especially if your site is running under WordPress.
Gravity Forms is an essential WordPress plugin that allows you to create secured contact forms and tables.
Sure, you need to shell out a few dollars for access to the software, but this will surely be worth it as your business grows and earns.
BackupBuddy
BackupBuddy is another WordPress plugin useful for making sure that you do not lose any data stored on your website during downtimes.
WordPress plugins like this can also be vital if you intend to move and restore your website to another hosting provider or domain name.
28 Free Photoshop Plugins
Designers who use self-hosted WordPress graphic design websites to showcase their portfolios will significantly benefit from a plugin that allows them to integrate their Photoshop files seamlessly.
Try out any of the different 28 Free Photoshop Plugins available on the WordPress database to make this possible.
Page Speed Testing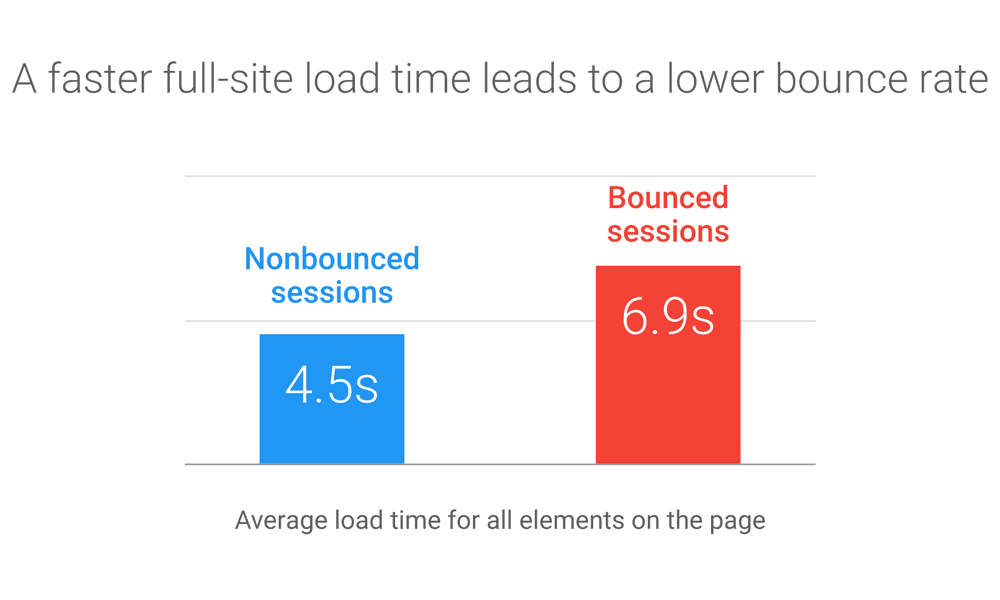 GT Metrix
One of Google's website ranking metrics is Page Speed.
To ensure that your or your client's website is up to par with Google's standards, make sure you test your site's page speed using GT Metrix.
This site can help analyse your graphic design website's performance and make recommendations to make it respond and load faster.
Pingdom Tools
Looking for another online tool that will determine your graphic design website's speed?
Try out Pingdom Tools.
This is a free website that will accurately test your website's speed and make recommendations on how to resolve slow site response times.
Other Important Graphic Design Websites
Design Disruptors Film
Watch the Design Disruptors Film if you want to take a more in-depth look at how smart and intuitive design is used by the world's top businesses.
This documentary can help you, and your team take action and focus on what it is that you want to achieve for your brand or graphic design websites.
Go to their website and request access to the Design Disruptors Film right away.
Word Counter
Word Counter is a free online tool that counts the number of words and characters of any pasted text.
The site also measures keyword density, checks spelling and grammar, and can even determine the reading level of any text.
This online tool is helpful if you need to follow specific criteria like word count and keyword density for an article or ad copy.
Typeform
Typeform is a premium data collection tool.
With this tool, you can customise forms, surveys, quizzes, and questionnaires.
Use this tool if you want to communicate with customers and potential clients in a unique and fun way.
Gridzzly
Gridzzly is a free online tool that allows users to make grid paper.
The site is straightforward to use, and you can choose the grid design and density from many built-in choices.
This tool is perfect for designers and artists who create rough drafts on a grid or lined papers before working on the design digitally.
Crazy Egg
Data analytics is another thing that graphic designers or any freelancer should learn how to do to be more effective in their jobs.
Crazy Egg is a visual website data analytics tool.
This means that it allows you to find out what specific areas in your website are getting the clicks or what particular pages are getting traction.
It can be used as an A/B testing tool and allows you to optimise your site for a specific look, format, or layout that will surely get your customer to click.
Bonsai
Bonsai is a robust cloud-based solution for small businesses and freelancers. With valuable integrations and a beautiful user interface, you can manage your business' needs in one place. With a single dashboard, you'll have access to everything you need to get things done. You can easily create and send proposals, accept payments, and track the progress of each project.
At last!
You have reached the end of this definitive guide on how to get more work done as a graphic designer or freelancer.
Check out each of the suggested best graphic design websites and test them out until you find a site or tool that will best help you become more productive at work.