Digital Content Marketing: It's About More Than Content
Digital Content Marketing, also known as Digital Advertising, is the practice of advertising goods or services using online methods such as websites, emails, and mobile apps. It includes activities such as search engine optimisation (SEO), search engine marketing (SEM), social media marketing (SMM), email marketing, content marketing, influencer marketing, display advertising, and paid advertising.
This is your chance to add some meat to the bones of your content marketing strategy while introducing your brand to the world. What better way to get in front of your target market than by adding real value to their lives? 
When you provide valuable information to your potential customers, they feel unique, meaningful, and valuable. And that, my friend, will be your ticket to becoming their favourite brand. Don't underestimate the power of the little things you do to make someone's life easier, more enjoyable, or better.
It's no longer enough to create engaging content. Today, digital marketers need to deliver more than just great content. They need to produce content that inspires action.
In this article, we'll explain why this is important. We'll then examine the five key areas in which content marketers should focus. Finally, we'll show you how to develop a content strategy that maximises your results.
What Is Digital Content Marketing?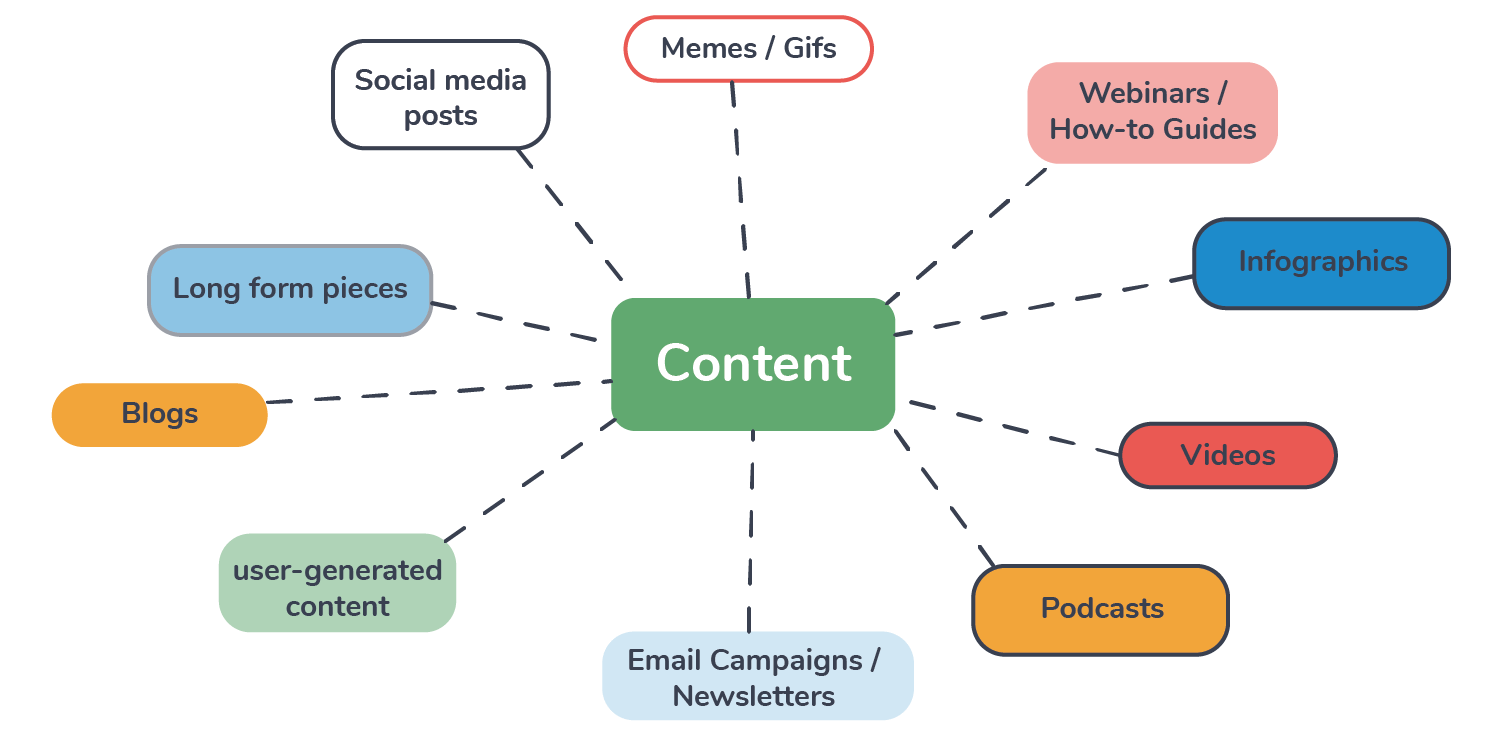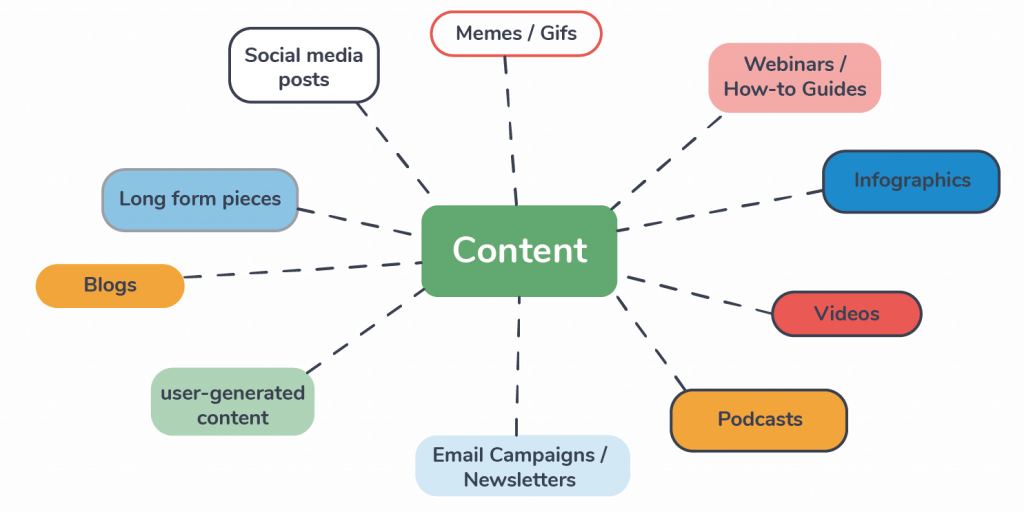 Content marketing is one of the digital age's most effective forms of marketing. It involves creating content, publishing it online, and nurturing customer relationships over time. Digital content marketing is a great way to build awareness and drive traffic to your business, and a few of the most powerful marketing tools today are the ones that are digital-only.
For example, an infographic is a type of digital content that is quickly becoming one of the best ways to engage customers. Infographics are simple; you can share visual representations of data, information, and knowledge across various platforms, including blogs, websites, social media pages, and more.
Digital content is becoming increasingly popular as consumers spend more time online, reading articles, watching videos, playing games, and browsing the Internet.
Digital content marketing is growing in popularity because it allows businesses to reach customers on a much broader scale than traditional marketing efforts.
Digital content marketing is one of the most powerful ways to promote products and services, build brand awareness, and generate sales. It can involve everything from publishing blog posts and web pages to creating ebooks and videos.
Content marketing can help businesses reach new customers on a scale that would be impossible with other methods, like advertising on TV or radio. It's also much more cost-effective than television and radio ads, so it's a practical choice for startups and smaller businesses.
Another benefit of content marketing is that it allows customers to interact with businesses more personally than traditional marketing. Customers can learn about your company and even contact your business directly by browsing your blog.
But before you start, there are a few things you should know.
How Can I Build Trust and Credibility Through Content Marketing?
Sale
Bestseller No. 1
Regarding content marketing, two major factors can help you achieve credibility and trust with your customers.
The first is quality. When you create content, you must ensure it's high-quality and well-written. It's not enough to post your content on your website and call it a day. You must review it and ensure it's accurate, relevant, and informative.
This is an excellent place to start if you're starting with content marketing. Start by writing blog posts addressing common questions and concerns, then develop your voice and style as you gain experience and expertise.
Another way to gain credibility and trust is to get involved in the community. This could mean hosting a Q&A blog on your website, joining a community forum, or joining a Facebook group.
Your audience wants to know that you're a real person and are willing to trust you as a source of valuable information.
Best Practices For Content Marketing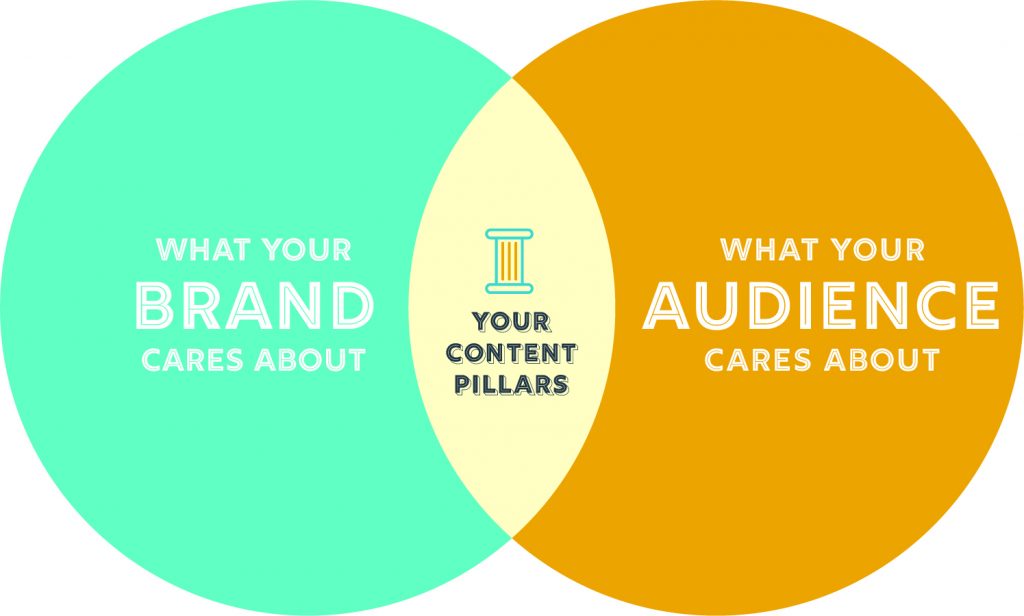 You don't necessarily need a large budget to start a content marketing campaign. You can start by posting information and promoting your business on social media. Over time, you can gradually expand your content marketing efforts by adding new channels and developing new content types.
Here are a few of the best practices to follow when building your content marketing strategy:
1 – Create content for your audience.
Start by thinking about your audience. Who is your target market? What problems do they have? What kinds of questions do they have? By answering these questions, you can determine what kind of content you'll create.
For example, you're a freelance writer looking to increase your client base. If your target market is people who want to be better writers, you might create a series of blog posts on how to write better.
2 – Publish content on multiple platforms.
Today, your audience is no longer limited to just your website. People can visit your business's Facebook page, Twitter account, and YouTube channel from any device.
If you only publish your content on one platform, it may look less credible and trustworthy. By publishing content on all the major social media sites, it will appear more professional.
3 – Write for your audience.
Your audience may be looking for information specific to your product or service. Ensure your content is written for the audience reading it and that you answer their questions.
Consider using the following techniques when writing your blog posts:
Make it brief. Blog posts are meant to be short and informative, so ensure your readers don't lose interest.
Use short paragraphs. Your audience is busy, so it's easier to read if your sentences are short and precise.
Avoid long blocks of text. Your readers may struggle to scan a post with more than 500 words.
4 – Use visuals.
When you include visuals in your blog posts, it helps make them more readable and exciting. You can use infographics, photos, videos, charts, and more. Just keep your text readable as an afterthought and make your writing stand out.
5 – Share content on social media.
Social media has become a crucial part of many people's daily routines. You can easily reach millions by sharing your content on Facebook, Twitter, LinkedIn, and other social networks. You can do this with the help of an influencer marketing agency that will help you to create and manage your content.
Influencer marketing is a great way to generate more leads and sales for your business. With an influencer marketing agency, you can reach a broader audience and increase your sales by creating engaging content. Today we will discuss influencer marketing and how it can help your business grow.
Why Do Companies Need to Consider Digital Content Marketing?
When you consider how people access content today — computers, smartphones, tablets, etc. — the digital landscape is rapidly evolving, and companies need to notice. People expect brands to produce content on the web and in other formats, and they're increasingly expecting companies to offer this content wherever they choose to consume it.
This is why many businesses create and distribute digital content, whether ebooks, infographics, or videos. The quality and quantity of content a company creates are essential, but the distribution of content also plays a role in the success of a company's digital marketing strategy.
Why Is Digital Content Marketing Important?
Digital content marketing is vital for any business, but it's especially critical for those who want to engage with consumers more personally. It's also essential for smaller companies that aren't familiar with digital marketing strategies and don't have the resources to create content independently.
Content is at the heart of all digital marketing strategies, and the demand for digital content has only grown over time. Consumers are expecting more content from companies. They expect to be able to consume it on the go, and they expect the content to fit into their busy lives.
Businesses are struggling to meet consumers' expectations, and digital content marketing is a great way to deliver compelling content in various formats.
How Much Does Digital Content Marketing Cost?
Regarding digital content marketing, it's easy to think that producing and distributing content costs money.
While it's true that some content marketing strategies are relatively expensive, the truth is that you don't need to spend much money to get great results.
Many digital content marketing costs come from the time you spend creating the content. Generally, the longer and more detailed the content, the more time you'll spend. However, a few hours of work can save you time and effort in the long run.
Sale
Bestseller No. 1
How Can I Create Effective Digital Content?
To get the most out of your content marketing strategy, it's essential to create useful and engaging content. Use these five tips to ensure that your content is effective and that your content is the correct type of content for your audience.
1 – Create Valuable Content
What makes a piece of content valuable? You can create helpful and engaging content if you can answer that question.
Your content should be helpful and teach or inform people somehow. For example, if your content is an ebook on how to do something, ensure it's helpful to your target audience. In addition, if you can tell a story, your content will be more compelling.
You can also make your content more valuable by providing the information your audience seeks. For example, if you're producing an infographic, ensure the content is relevant to the topics you're addressing.
2 – Choose the Right Format
People use different types of devices to access the content. The top five devices people use to access content are desktop computers, laptops, tablets, smartphones, and smart TVs. You're missing out on an ample opportunity if your content isn't available on these platforms.
So, before creating content, make sure that your content is available on your customers' platforms.
You're limiting its effectiveness if your content is only available on a specific platform. For example, if your company's website only has an ebook that's only available to download from the website, it won't be accessible to smartphone users. In addition, if your content is only available in one format, such as an ebook, you're missing out on an opportunity to distribute content in other formats.
3 – Develop a Compelling Story
Another way to create compelling content is to develop a compelling story. You can create a narrative that connects your audience to the content. In other words, your content becomes more engaging when you include an interesting story that people are naturally drawn to.
Use the proper storytelling techniques, such as infographics, slideshows, and other visual content, to tell your story. People respond better to these types of content than text-based material, so it's a great way to communicate your message.
How Digital Content Marketing Has Changed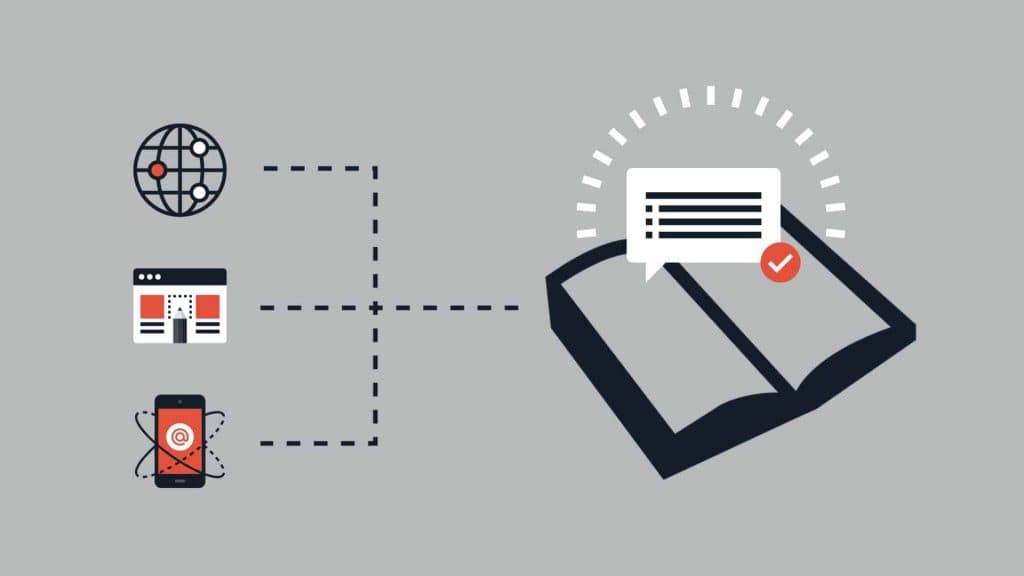 Today's consumers are accustomed to getting their information from multiple sources. They expect to see your message in various places online, and the most effective marketing strategy is to be seen where your target audience is located.
One way to reach this demographic is through content marketing. This term describes promoting products and services through written material such as blogs, ebooks, whitepapers, and newsletters. Content marketing is typically divided into three categories:
Online
Print
Social media
Online content marketing is an excellent method to attract traffic and get noticed on search engines. You have a better chance of being found when creating original content, which should be unique. While it's easy to repurpose old blog posts, it's far better to start from scratch, which is why many marketers are investing in websites and apps.
Print content marketing is still used by companies that produce traditional catalogues, brochures, and flyers. These products are still a valuable part of a company's marketing toolkit. However, they're not the only way to market your business.
Social media marketing is an excellent option if you're interested in engaging customers on social networks like Facebook, Twitter, and Instagram. It's important to note that these channels aren't all created equal.
In the case of Twitter, it's a great way to connect with customers and potential clients who are already active on social networks. However, Facebook is more popular than ever. According to Oberlo, Facebook has 2.94 billion monthly users. In addition, there are 1.97 billion daily active users, meaning over two times as many people on Facebook as on Twitter.
While finding people on Facebook is easy, engaging them is much more challenging. The same holds for Twitter, so investing in a more user-friendly platform is critical.
There are two main types of social media marketing:
Organic social marketing is accessible to the advertiser. You build a following on social networks, and the audience starts to trust your brand. They'll click your link to learn more if they like what they see. It's a long-term strategy that's hard to measure quickly.
On the other hand, paid social is more predictable, and you can see the results immediately. The advantage is that it costs money, but you know exactly how much it will cost before you start. For example, if you're running a contest on your website, you should offer a discount to people who share your content on social networks.
You'll find more information about these marketing strategies on the next page.
Sale
Bestseller No. 1
How Do I Create Digital Content?
Digital content marketing is one of the most effective ways to promote your business and build your brand. From social media to email marketing, many options exist for people looking to increase their visibility. Here are some tips to help you get started:
Set a budget for your content marketing strategy
Choose one or two primary goals
Write a sales pitch
Find a topic
Choose the platform
You can use many tools to create content for your website, social networks, and email. Many people are intimidated by the prospect of creating content, but there are many simple ways to get started. You can use social media platforms like Facebook and Twitter to find your audience. You can also create blog posts or even create ebooks to publish.
Before you dive into creating content, it's essential to think about your target audience. Who is going to be interested in what you're selling? That's the first step to getting started. Once you know your target audience, you can develop a plan for the content you want to create.
The first thing you need to do is decide on a platform. You can create a blog, a social media page, or a podcast. Each of these has different advantages and disadvantages, so choose wisely.
Here are some ideas to get you started:
Blog:
Blog posts are usually short, often with less than 2,000 words. They are written in the first person and frequently updated with new content.
Podcast:
Podcasting is an audio or video format a host or interviewer reads. The content is typically longer and written in the third person, focusing on information rather than entertainment.
Video:
This content can be a great way to promote your business or blog, but you'll need a quality camera and some equipment. Video can also be a great source of inspiration for blogs, so create videos worth watching.
The Best Digital Content Marketing Examples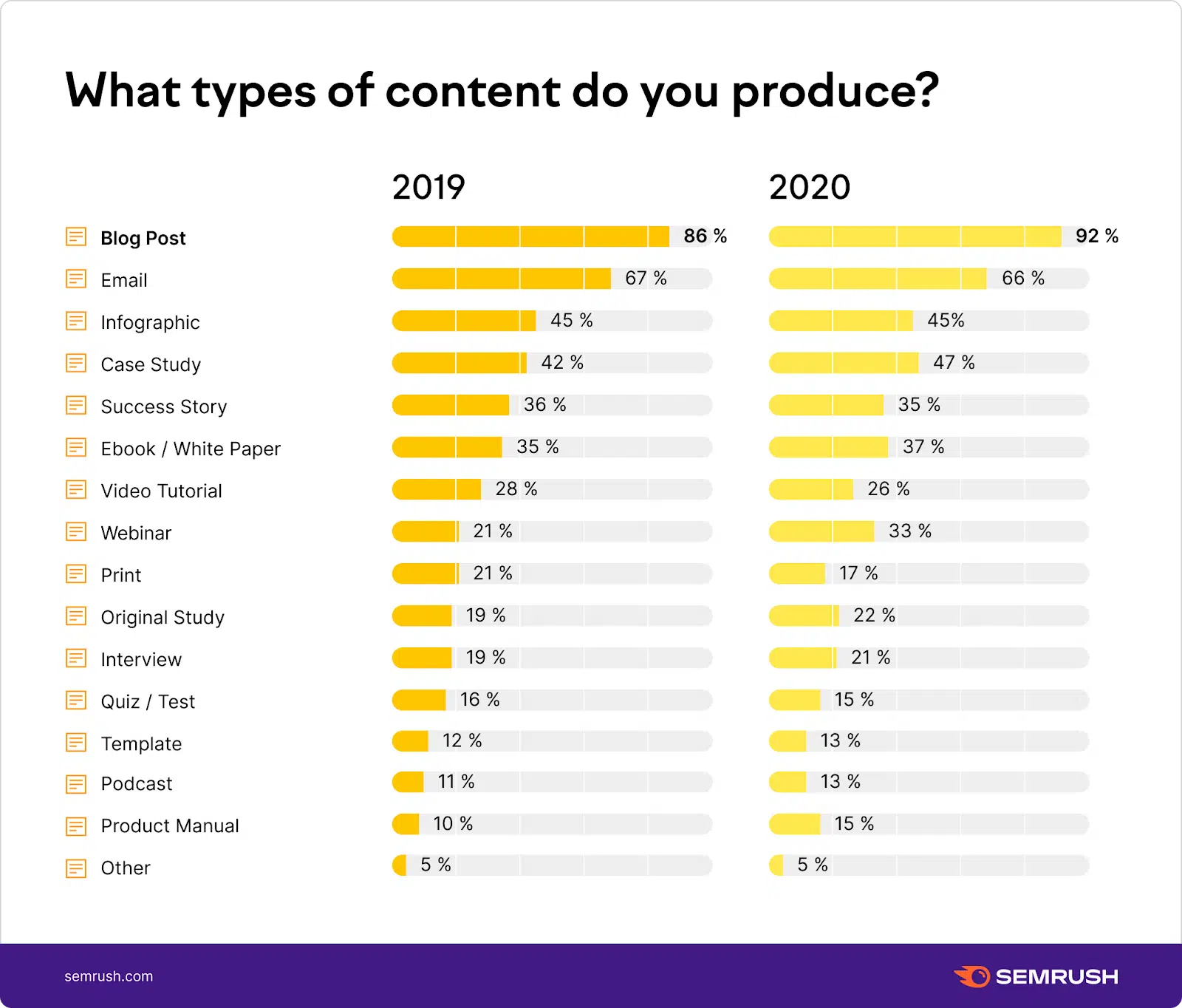 If you're starting with digital content marketing, there's no better place to learn the ropes than from the expert example. If you want to know how to get the most out of your digital content marketing efforts, here are some of the best examples of digital content marketing today.
1 – Video Content Marketing
We've been talking about video marketing and its impact on digital content marketing for some time now. But when we first wrote about video marketing in 2011, we could point to just one type of video: YouTube videos.
Today, however, the landscape is changing so much that millions might watch a single video online. Nowadays, more people watch videos on Facebook than on YouTube. A recent survey showed that more than 60% of people worldwide watch videos on Facebook more than reading articles.
This means that even if your audience watches your videos on YouTube, it's not guaranteed that your videos will reach your target audience. Studies show that people are likelier to share a video that they find entertaining rather than educational, so funny, entertaining, or interesting videos are more likely to be shared.
One great way to capture attention and engage viewers on social media is by creating short, humorous videos. When developing your video marketing strategy, incorporate humour into your campaign to stand out.
2 – Infographics
Infographics are visual representations of data. They are typically accompanied by text, but it's not necessary.
For example, you can use an infographic to tell a story without writing a long-winded blog post or explaining a complex concept.
An infographic is a great way to share data that is otherwise difficult to communicate. Nowadays, people like to know that their data is accurate and trustworthy, and infographics provide an easy way to show off that.
Another advantage of infographics is that they can include interactive components like quizzes, links, and polls. This helps to create an engaging experience and increases the chance that people will share them.
3 – Blogging
Blogging is still one of the most popular types of content, and for a good reason.
You've probably already heard of the power of blogging, and you may even have your blog. But many bloggers are starting to see the value in expanding beyond regular blogs, especially regarding their SEO efforts.
Blogging is an excellent way to build brand authority and attract new customers. Blogging allows you to share content while showing your expertise and helping to promote your products or services.
One of the best ways to take advantage of blogging is by sharing blog posts on social media platforms like Twitter or Facebook. In other words, you should publish blog posts on different platforms, like WordPress, Tumblr, and Medium.
4 – Slide Decks
Slide decks are a great way to showcase your products or services visually. They are particularly effective for eCommerce sites, where you can highlight the features of your products in a way that is attractive and easy to understand.
You can add pictures, videos, or audio to a slide deck to make it more engaging. In addition to being visually appealing, slide decks are often used as a way to market your business through the use of call-to-actions. With the right pitch deck creator, you can make the best slide decks to pitch your service or products to new clients or obtain funding for your company.
A slide deck can be a powerful tool for building trust with your audience and increasing conversion rates.
5 – Webinars
Webinars are live presentations that are broadcast over the web and usually involve a presentation on a topic. These days, many companies are hosting webinars to share their knowledge and help teach people how to use their products or services.
As a content creator, you can host your webinar and invite people to join you for a conversation about your company, a new product, or whatever else you like.
6 – Podcasts
Podcasts are audio or video recordings that are published online. They are commonly used for educational purposes but can also be entertaining, like radio shows.
You can use podcasts to promote a business or service as webinars. For example, a company can record a podcast to discuss its new product and share its tips.
Conclusion
In the past few years, I've seen the concept of content marketing grow into a multi-billion-dollar industry. It's become so big that clients make more than me.
It's the most popular way to communicate with potential customers but can also significantly increase your income.
You can also make money online by selling your digital content. Whether it's an ebook, a course, or even a downloadable video, there are plenty of ways to turn your work into a source of passive income.
You can also go the traditional route and start an offline company to sell products online. But it can be much work to get things off the ground.
The best part about content marketing is that you can use it to create a large community of engaged readers and buyers. So when you're ready to start, there's no shortage of places to post your work.
Want to learn more about content marketing? Check out this guide about writing the perfect content strategy!
Last update on 2023-12-09 / Affiliate links / Images from Amazon Product Advertising API