Top 12 SEO Project Management Tools SEO Companies Can Use to be Efficient
Optimising your website for search engines can be difficult, especially if you are new to the SEO game. 
Looking for and finding the best SEO project management tools is not that hard. 
We have compiled the most effective tools that you can use to maximise your SEO efforts. 
You do not have to use all these tools, just a couple that works best for your needs. 
What is SEO Project Management?
According to one episode of the Project Management Podcast, project management cultivates collaboration and trust among your SEO team.
Without effective project management, it would be hard on your part to create a functional relationship with your clients. 
Having effective project management will provide benefits for you and your SEO team. 
It also allows you to create a deeper relationship with your clients.
Here are the top 12 SEO Project Management tools SEO companies can use to be efficient.
1. Asana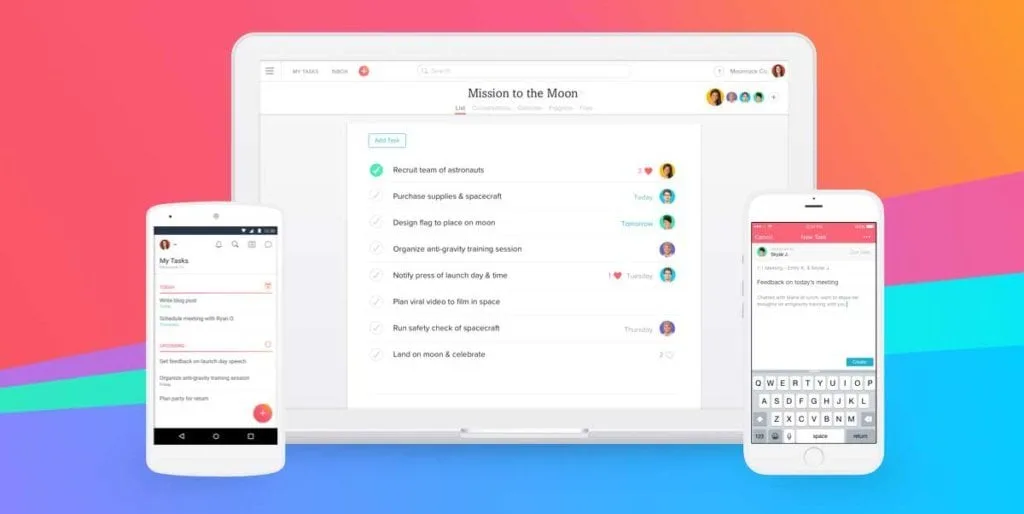 How do you pick the right one with so many project management tools?
First, your choice of project management tool will depend on your needs and preference. 
It would help to consider what you want to accomplish with your team. 
But what happens if you have a limited budget? That's where Asana comes in.
While this tool is not entirely free, you can use this to set tasks related to your projects. You can even send reminders and set due dates!
It is like a one-stop tool that you can use to manage your workflow while adhering to deadlines. The best part? 
You can return to completed tasks, adjust due dates if you have to, and set up recurring reminders. 
You can also integrate this tool with other third-party tools like DropBox and Google Drive.
Asana makes it easy for project managers to assign their team members specific tasks.
On the other hand, your team can focus on tasks that matter to them, depending on the following:
● Project
● Urgency of task
● Level of priority
Doing so allows your team to boost their productivity and efficiency. 
Overall, Asana is an excellent tool that you can use if you want to organise your processes much better.
With its user-friendly and streamlined user interface, delegating work to team members and sharing essential supporting documents will be easier. 
That way, none of your team has to miss a deadline. 
2. Linkio
This project management tool is designed explicitly for SEO projects. 
It is tailored for scaled management of anchor text for link building.
Its key features include an anchor text profile planner and automated backlink importing. 
The latter allows you to audit existing anchors.
Linkio also has a team management feature that lets any team members create an appropriate anchor text. 
3. Freedcamp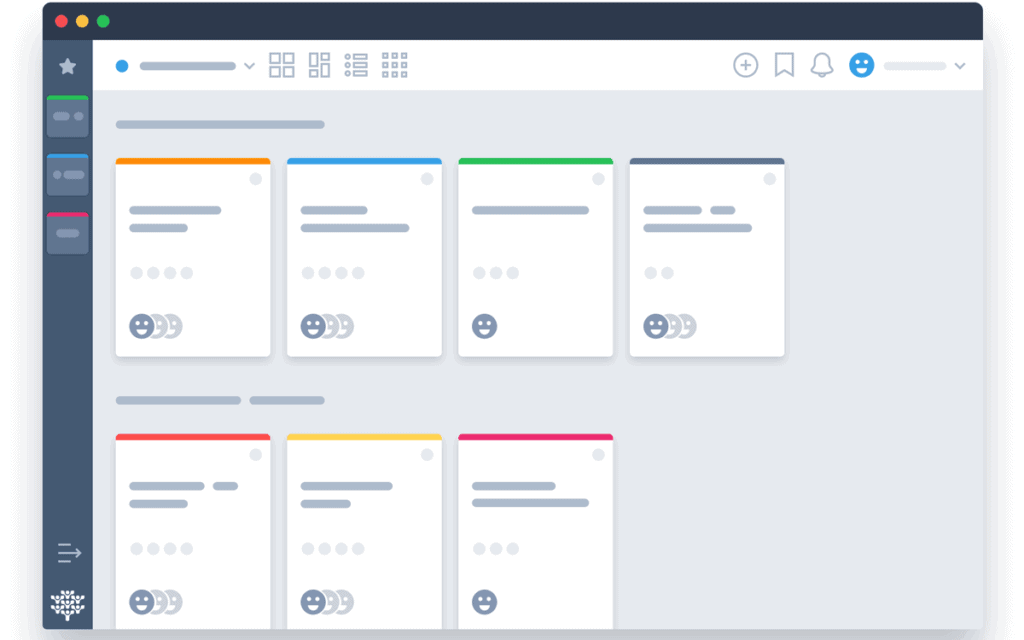 As of the moment, this tool has no limit on its number of users. 
But if you have a free account, the file size is only 10 MB. Yet, Freedcamp offers unlimited cloud storage for all plans.
Other features of this SEO project management tool allow you to add tasks, and milestones, track the time, and so on.
If you run a small business, you can benefit greatly from this tool. 
That's because it has an easy and simple structure and can handle many projects simultaneously. 
Meanwhile, more prominent organisations can enjoy its other features. 
This includes project management, collaboration, reporting, task scheduling, portfolio, and issue management. 
It also features a calendar that allows you to track different tasks and the project template's features. 
You also get a bird's eye view of your SEO campaign's progress.
Depending on the particular widgets you need, you can even customise your dashboard. 
4. Trello
Trello is probably one of the best project management tools used by many agencies; that's why it deserves a spot on this list. 
Through its cards and boards, it is easy for you to visualise the workflow for various SEO projects. 
This tool allows you to organise different tasks according to priorities and create to-do items using Trello cards. 
It also lets you see how your campaign is progressing since you can move your card from To Do, Doing, and Done. 
This SEO project management tool acts as a digital bulletin board that allows you to manage your work and tasks as it happens. 
It provides a better way to focus on critical and urgent tasks and organise different SEO roadmaps for various campaigns. 
5. Podio
With Podio, you can manage processes, conversations, and content in one dashboard. 
This allows you and your team to work in sync with each other. 
This tool allows you to define your team's roles and responsibilities and foster collaboration. 
You can also streamline your processes via automated workflows. 
The platform is scalable and allows you to oversee many projects as your team and organisation grow over time. 
6. Zoho
When running large SEO projects, Zoho can be an excellent tool.
With Zoho, you can create milestones for every project. 
That way, it is easier for you to see the progress of your campaign. 
This includes tracking what other tasks need your attention and other things that you should have in the pipeline. 
You can also break more significant tasks into smaller subtasks and assign them to different people. 
You can also use the Gantt charts to map these dependencies and plan your SEO projects well. 
It also logs in the number of hours that team members do particular tasks. 
7. Basecamp
This tool allows you to enhance accountability and improve communication as you keep your team on the same page. 
Apart from to-do lists, message boards, and schedules, this tool also features a real-time group chat. 
Basecamp Check-ins also help you decrease the number of status meetings. 
Thanks to its automated check-in system. The system also consolidates your team's responses in a thread.
Remember that this tool is more freeform than other project management software packages. 
8. TeamWork
This project management tool is specifically designed to tailor to the needs of most marketing agencies. 
Users can take advantage of its features, which include time tracking and enclosed boards. 
Users can access a more expanded set of features for the premium version. 
This includes custom domains, premium integrations, and the capacity to handle over 100 team members. 
9. Tsheets
This is one of the most trusted project management tools in the market. 
It has an accessible online timesheet that allows managers to easily track locations, holidays of employees, job codes, and more. 
The best thing about this tool is that you can track all this in real time. 
This makes your SEO processes as seamless as possible because the reporting is data-driven. 
You can also integrate it with Quickbooks to sync online timesheets with bookkeeping software. 
This saves time when tracking the entries of employees. 
10. Workamajig
Many agencies, creative teams, and production houses use Workamajig for project management. 
That's because it gives them everything they need in a single platform. 
Thus, if you are an SEO agency that likes to keep it simple, this tool is definitely for you. 
Using this tool, you will know what is on your sales pipeline to communicate these deliverables with your team. 
For contributors, dashboards can be provided to make it easier to see what they are working on. 
It also allows you to schedule tasks to enhance your team's efficiency effectively. 
Another reason why Workamajig is a fantastic project management tool for agencies is that you can use it to track the profitability of every work you finish. 
Doing so creates transparency between you and your clients when you send them SEO invoices and reports. 
11. Process Street
Process Street is a business process management (BPM) solution that allows organisations to create checklists, workflows, forms, and an organised documentation process. 
It provides transparency in the progress of any workflow. 
Note that you should not confuse this with other project management tools like Basecamp, Asana, and Trello. 
Although if you have recurring workflows, then it is an excellent option within your SEO project management technology stack.
12. Pipefy
Pipefy is another BPM solution that is quite the same as Process Street. 
This tool does not only allow you to configure structured processes and configured workflows. 
Pipefy Apps allows you to customise card actions and build a custom view to an external app. 
It will also automate repetitive work. This includes email templates, forms, escalation, process automation, autofill, and connections. 
There are also various plug-and-play lean process templates that you and your team can choose from to help jumpstart your work. 
Bonus: GanttPro
GanttPRO is probably one of the most popular and robust project management tools based on Gantt charts.
The software allows adding an endless amount of tasks, subtasks, groups of tasks, and milestones within the same project, subproject, and project portfolio and assigning them to resources.
However, GanttPRO is more than a task, date, and deadline management tool.
It offers many other powerful features such as resource and workload management, time control, cost management, and progress tracking.
All that is accompanied by drag & drop, an intuitive and attractive interface that will significantly contribute to and improve your SEO project management processes.
Besides, GanttPRO offers robust team collaboration opportunities. Here, you can describe your tasks, leave comments, attach necessary files, and mention colleagues – they will receive real-time notifications and emails.
Overall, GanttPRO is a powerful solution for making the most of your project management and team collaboration.
What are the best SEO Project Management Tools we missed?
If, up to this day, you are still relying on email and spreadsheets to manage projects, then it is high time that you move to a more reliable platform. 
After all, everything from the organisation, execution and delivery of outcome are critical aspects of your SEO project management tools and process.