The Ultimate Guide To Content Curation: Tips & Tools
Content curation is a process where a content creator sifts through large volumes of information and selects what they consider valuable. It is often used in social media, blogs, and online communities to find quality information and present it succinctly to the user.
Do you ever get so overwhelmed by all the content that you just want to give up? You're not alone. Everyone feels like they're swimming in a sea of information, and it's challenging to figure out what matters to you.
The good news is that you don't have to spend months reading all that content. Instead, you can learn about it, choose only what matters to you, and quickly curate the best stuff from across the web to build your knowledge and inform your decisions. This is the ultimate guide to content curation: What you need to know, how to get started, and why you should.
Everyone and their brother has a blog these days. But how do you know if your content is worth curating?
If you want to find out whether or not your content is good enough to attract attention, we've put together a step-by-step guide to help you decide if your content is ready for the big time.
What is Curated Content?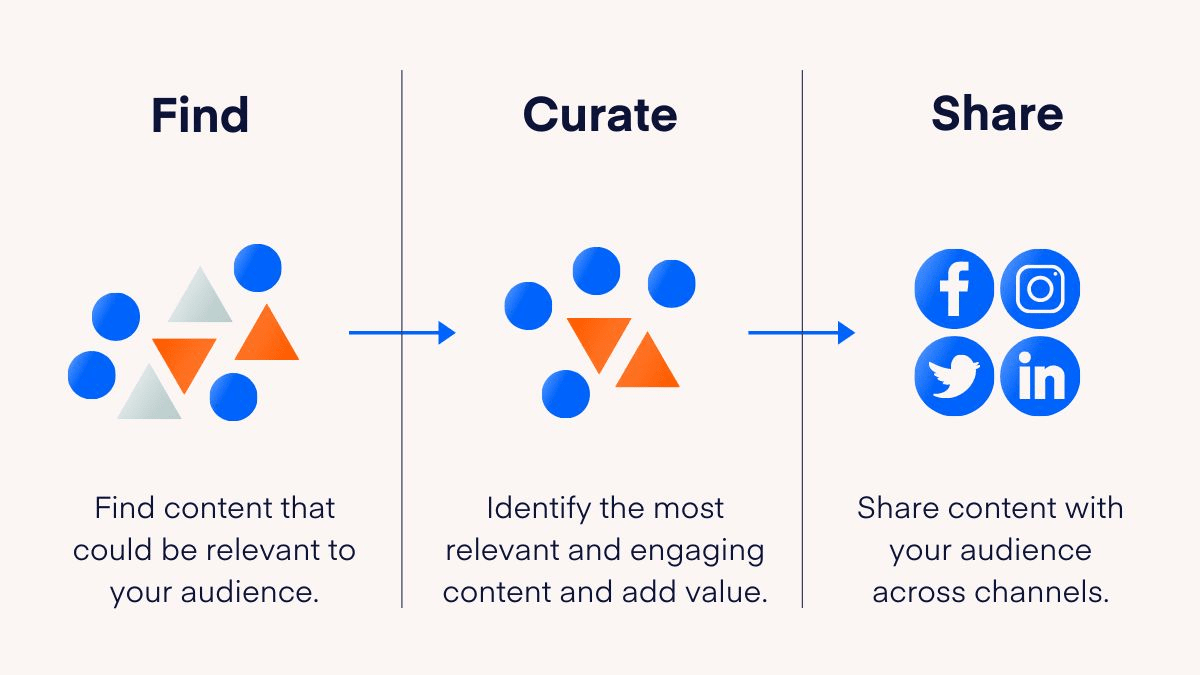 A company or team creates a curated post to showcase its product or service to a target audience. These posts are usually geared towards increasing awareness and engagement or driving sales.
Companies spend millions of dollars to create, manage, and distribute content in various ways. This content could include the following:
Email messages
Video ads
Blog posts
Website copy
And much more!
How Is Content Curated?
A good example of curated content is an email that you receive from a friend with a link to her new jewellery store. Your friend may have chosen a product that's popular in your social circles and is promoting it to your friends.
The content is curated for you by your friend, but it still benefits the company that made it.
Why Is Content Curation Important?
There are many reasons why content curation is vital to your business:
Brand awareness
Curating content helps you build a profile for your business in a specific industry. You can do this through social media, blogs, websites, or email marketing campaigns.
This is especially helpful for local businesses since it allows you to reach your customers in a way that's tailored to their interests and geography.
Local content benefits companies in an urban or suburban area since your audience will likely know the types of businesses you offer.
Search engine optimisation (SEO)
Curating content helps your business rank higher in search engines, which means more traffic and potential customers.
You can start by creating a content strategy that's targeted to your industry or niche. Next, you can use your social media accounts to share your curated content and promote these posts via email and on your site.
Content curation is a simple way to attract new customers to your business. If you want more business, check out our guide to content curation for your business.
Promotion and Marketing
Curated content can also help boost your business through social media marketing.
You can create content that targets your ideal customer or market. For example, a hair salon could write a blog post about achieving the perfect blowout, or a restaurant could write a recipe for a popular dish in their neighbourhood.
You can engage with your followers and potentially increase brand awareness by curating relevant content for your target audience.
Curation also allows you to share curated content on your social media accounts, which is another excellent way to get noticed by your customers.
Content curation is a great way to improve social media marketing and boost brand recognition.
Sell More
Your curated content will help you sell more products and services.
If you're selling a product or service, your customers search for it online. You can increase sales by curating content relevant to your audience's needs and interests.
Once you have a strong base of followers on your social media accounts, you can use your curated content to promote your services.
How Can You Promote Content Curated for Your Business?
Social media is a great place to share your curated content, but you can also use other methods to promote your content. Here are some of our favourite content promotion tips:
Create a blog
Blog posts are a great way to create highly engaging, helpful, and unique content.
Start by defining your target audience. What kind of blogs would be interesting to them?
Next, choose a topic or niche that's related to your business. You can write a series of blogs to help your audience find the information they need.
Blogging also helps you build authority in your industry, which makes it an excellent way to start your content marketing.
Create email marketing campaigns
Email marketing is a great way to promote your curated content. This method lets you send a personalised message to your followers and encourages them to return to your site and subscribe.
Use a tool like Hubspot to design your email marketing campaign. You can also use a tool like MailChimp to manage your emails.
When it comes to email marketing, the more personalised the message, the better it performs.
Create a newsletter
Email marketing is still one of the best ways to communicate with your audience, so why not use it to promote your curated content?
Many businesses use newsletters to educate their readers on topics that interest them. They can share their best articles with their subscribers, giving them an exclusive deal on an item or a discount on their products.
Create an infographic
Infographics are a great way to educate your audience on a topic. They're visually friendly and easy to share on social media.
The key is choosing a topic your audience cares about and ensuring it's relevant to your business.
Content Curation vs Content Creation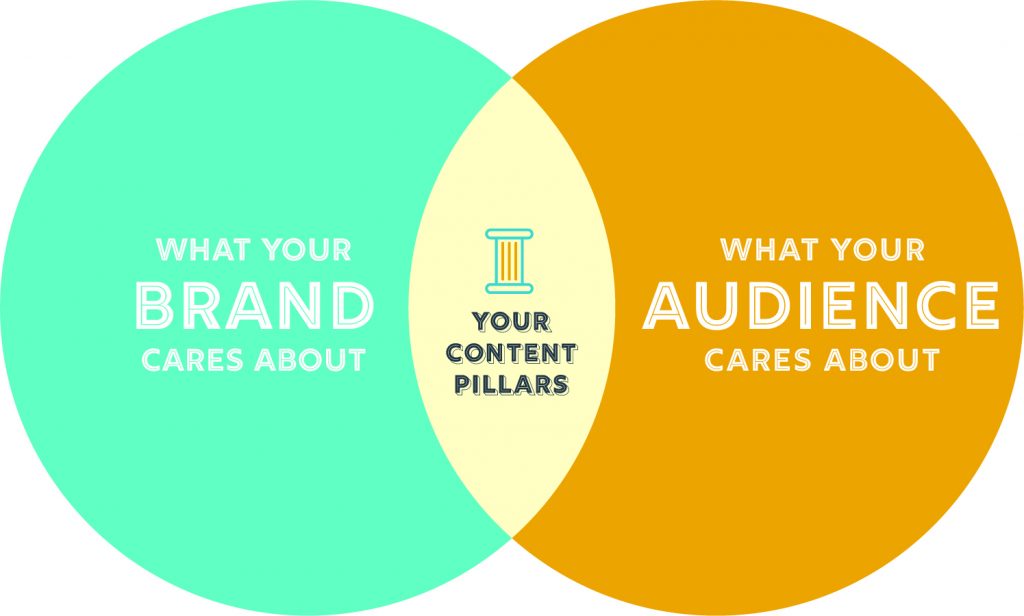 Content curation and content creation involve gathering and arranging information into a meaningful format, but they are different. Content curation involves finding existing content relevant to the topic or interest, while content creation involves creating original content.
Content curation means collecting links to the most helpful and relevant websites for a particular audience. The main difference between curating and creating content is that curation allows you to choose what you want to include, while creation requires that you cover every aspect of the topic or interest.
How to Curate Content
As an editor, content curation is your job. Your role is to find and organise relevant content for your audience. You should consider the following steps when curating content:
Find the right websites
Make sure to collect links to quality sources of information, including reputable blogs, business news sites, and social media feeds. Also, look for other sources that offer information on a specific subject, such as videos and podcasts.
Create a plan
Curate content with a plan. This step ensures that the collected information is consistent with the theme of your post and the type of post you're making. For example, you may create a list of 10 things you've learned about a particular topic. This process helps ensure that you don't leave out any vital information.
Use filters
Use filters to help limit the amount of information you're exposed to daily. Decide what information you're willing to receive and what you're willing to share. For example, you may decide only to visit blogs with a domain that includes your company name to avoid finding irrelevant content.
Create a schedule
You should set aside time to curate content every day. Some of that time could be spent during your lunch break, while others could be scheduled during the workweek or weekend. The frequency of your curation is up to you.
Are You Creating or Caring?
While it's common for content curation and creation to be confused, the difference is clear. The difference between curation and creation is in the depth of your content. If you are an excellent curator, you know the value of available content to your audience, while creation is about generating content from scratch.
When you curate, your goal is to find relevant links and resources for the audience. When you create, your goal is to add value and tell a unique story to your audience.
The difference is that curation is about gathering information that is already available and arranging it in a way that's valuable to your readers. Creation is about finding a unique angle on an issue or a topic that is not commonly covered.
Benefits of Content Curation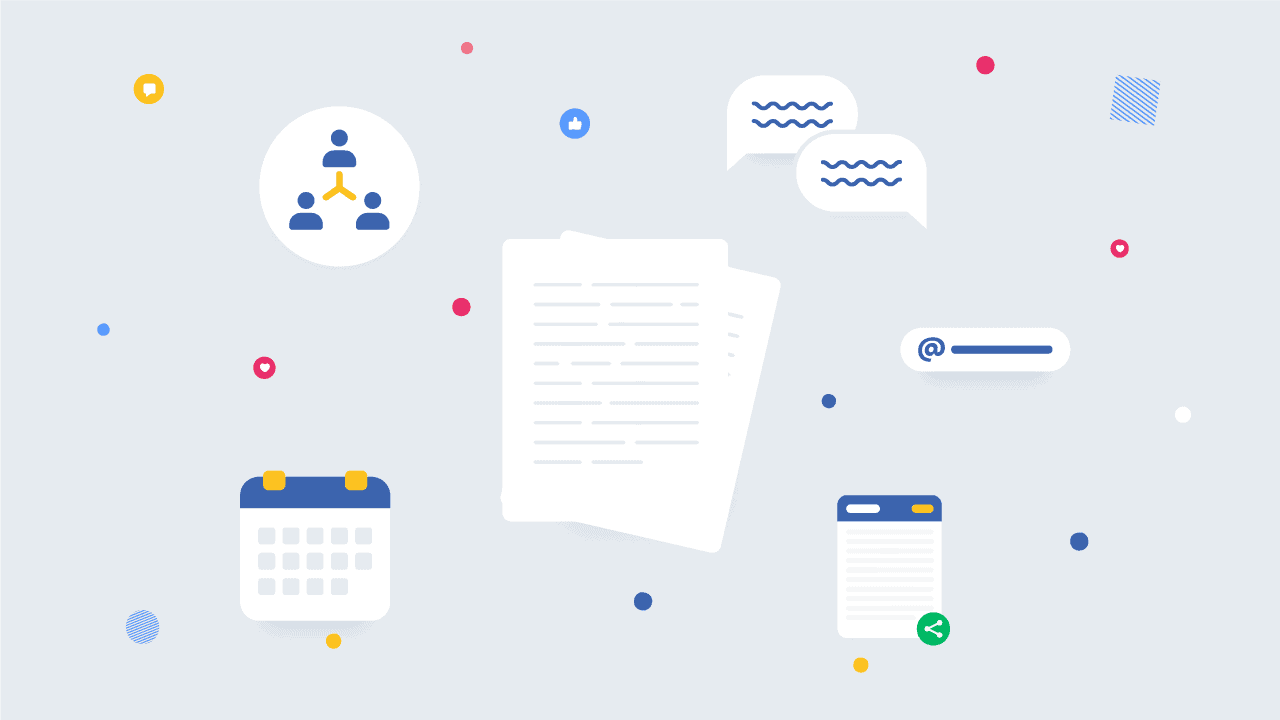 There are many reasons to use content curation, and if you're a business owner or small business owner, here are a few top ones to consider.
The Content Is Categorised.
Whether you want to create a blog for your interest or a business blog for your business, you'll need categories to organise your content. You can organise your blog posts by theme, topic, location, industry, and other options. You can then use these topics to search for related content. If you want to share content, you'll know that you're getting a curated collection of articles that are relevant to your interests.
The Content Is Chosen.
You don't have to choose random content submitted to your blog. Instead, you can look at content from your competitors, industry experts, and news sources. This allows you to stay on top of what's trending in your industry, and you can always check with a content curator to see if any new content is relevant to you.
The Content Is Updated.
For your content to apply to your readers, it needs to be updated regularly. You'll want to ensure that you update your content once a week or even every other day. Your readers won't have to go through multiple blogs to get the latest information on the industry.
The Content is Personalised.
Another benefit of using a content curator is that you can customise your blog to be unique to your company, product, and brand. This means that your content will be more meaningful to your audience, and they will trust it more.
The Content is Organised.
When you use content curation, you can also organise your content into categories, which helps your readers find content that is relevant to them. This will make it easier for them to navigate your site and find the content they're interested in.
The Content Is Shared.
One of the best ways to promote your content is to share it. When you're looking for inspiration and ideas, there's no better place to go than to read what your competitors and industry experts say.
Content curation is the way to get your brand noticed by your audience and ensure that your blog is always relevant to your audience's interests. You'll gain new followers, receive quality traffic, and have the opportunity to make your blog more successful.
Content Curation Best Practices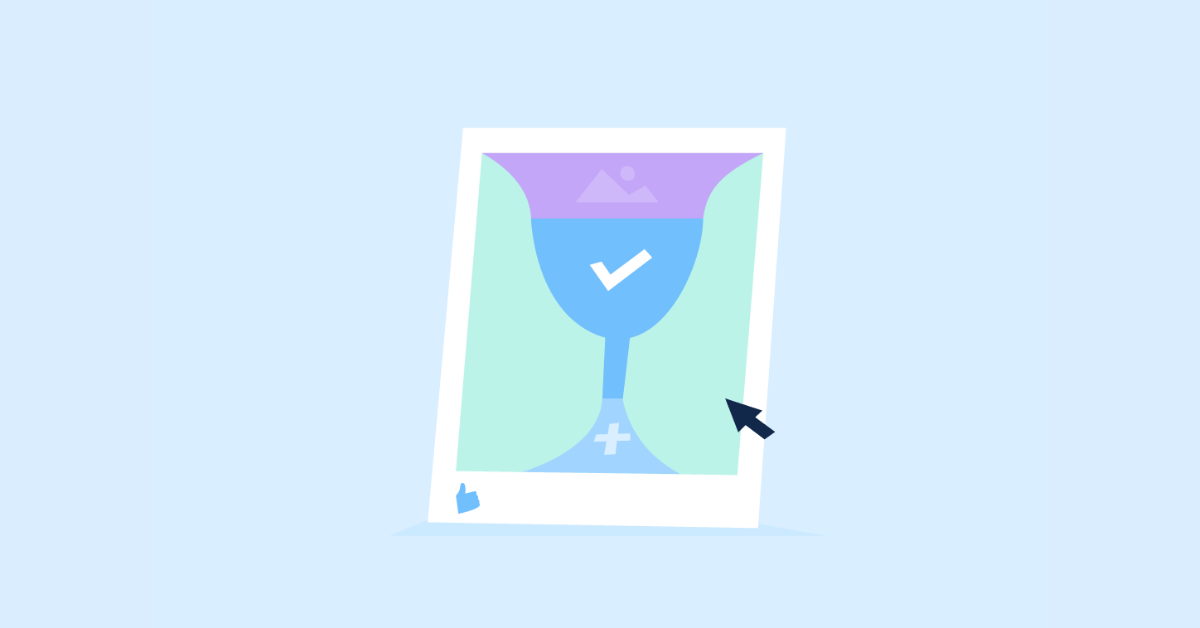 With the rise of digital media, the curation practice has become one of the most effective ways to create valuable, engaging content on any topic.
While content curation was once the realm of editors working at magazines or newspapers, the practice rapidly expanded across the internet.
When done well, content curation can provide you with a steady stream of great content from other sources and increase your authority within the industry you're targeting. It's also an easy way to build relationships with influencers who might share similar interests and are more willing to connect with you than they would a stranger.
Content curation can also be a great way to build traffic to your website. By reaching out to experts and experts-in-training, you can tap into an existing audience, helping to turn them into followers. This can be guest posts, sponsored content, or paid content.
However, it's essential to understand that there's no one-size-fits-all content curation strategy and many different ways to approach it. For this reason, it's crucial to adapt to the needs of your niche.
The following steps should help you determine how to curate the right content for your target market and website.
Decide Who Should Do the Curation
Do you have a niche topic that you want to cover, or are you looking for topics that someone else already covers? In either case, it's critical to choose your audience.
For example, suppose you run a fashion blog. In that case, it's probably not wise to offer content on power tools because so many blogs already provide quality subject coverage.
Instead, curate content on the topics most relevant to your chosen audience, such as trends or fashion accessories. If you're trying to build a reputation in the wine industry, you will do better to curate content on wine trends than you would on a topic like beer or spirits.
Once you've identified your audience, you'll need to determine whether or not the people in your niche are better suited to curate content themselves.
For example, if you're building a fitness blog, people in your target audience are likely more familiar with the exercise routine than you are. However, if you're a fitness professional, you could offer content on fitness topics your audience doesn't know much about.
Similarly, you might decide that it makes sense to use a freelancer to curate content for your site, particularly if you're looking to build relationships with other experts.
In this scenario, you might ask a freelancer to reach out to an influencer, not in your niche and see if they'd be willing to contribute a guest post. If so, you can use this as a way to build a relationship with the expert, and that relationship could eventually lead to a collaboration of some sort.
Decide What Kind of Content to Curate
There are many types of content curation, ranging from expert interviews to product reviews to event announcements. To determine what type of content is best for you, it's helpful to consider what you want to get out of the process.
If you're looking to build a portfolio of great content, it may make sense to curate a variety of topics to build your authority in your niche. On the other hand, if you're looking to build relationships with influencers and other experts, you may be interested in curated content that aligns with a specific theme, such as travel or parenting.
You can also focus on topics you're particularly interested in. For example, if you're a business owner, you might curate content on business growth or marketing topics.
Finally, choosing topics you know will be helpful for your audience is crucial. This can be especially important if you're trying to build a business. For example, if you sell fitness products, it's unlikely that a wine review will help your customers.
Ultimately, content curation aims to create something valuable for your audience. To do so, it's critical to consider what kind of content best serves your niche's needs and interests.
Content Curation Tools and Software
Content curation tools are apps, plugins, and browser extensions that automate collecting information from the web and organising and presenting it in a user-friendly format.
Many different content curation tools are available, and many are free. Some of the best ones for WordPress include:
Google Alerts – Google alerts are one of the simplest and easiest ways to get notified when a topic you are interested in comes up online. It allows you to create alerts on specific topics.
Buzzsumo – Buzzsumo is a tool that helps you understand a topic's importance. It allows you to create keywords that you will use to search for specific topics. Then, you can analyse the results to understand what people are saying about it and how well they rank for it.
Quora – Quora is another tool that allows you to create keywords and then track the trends and popularity of those keywords. It is also a great place to share your knowledge and expertise.
Pocket – Pocket is a tool that allows you to save articles, videos, and other types of content that you find helpful and relevant. You can read, watch, or listen to these items.
Feedly – Feedly is a tool that lets you find interesting news, blogs, and web pages. You can bookmark pages for later reference or save articles, videos, or whatever else you find on the web. You can also filter what you see based on your interests.
Using these tools can help you stay up to date on any particular subject, keep you informed on what others are thinking about, and help you discover new topics.
How to Curate More Meaningful Content on Social Media
You can use these tools to help you learn more about a topic and share your insights on the subject. You can also use these tools to follow the conversation, comment on the posts, and build relationships with people who share the same interests as you.
Here are some tips for curating meaningful content on social media:
1 – Start with the basics.
As you build your list of content curation tools, ensure that you first start with the essential tools. These tools are the most effective at helping you build your lists and track what's happening in your niche.
2 – Use tools that are easy to use.
It is much easier to stay up to date if you can quickly scan the internet for relevant topics and find the right tools to help you curate meaningful content. If you need to look for the right tools, it will take away from the time you have to do your research.
3 – Focus on your own content.
Before using these tools, it is essential to consider whether you want to focus on sharing or curating content. Most of these tools are designed to help you curate content, but they may not be the best tools to start with.
4 – Choose one tool to rule them all.
It is possible to use a variety of different tools, but it is crucial to have one tool that you can use to gather the content that you are most interested in, no matter where it comes from. This way, you won't lose valuable time using different tools.
5 – Create and manage your lists.
It is crucial to be able to organise and manage your lists. There are many different ways to categorise the different content you find, but ensure you can manage your lists and easily access them.
6 – Share your own content.
While using these tools to curate more meaningful content, you should also use them to share your own content. If you are curating content, it also makes sense to share that content. The more people who know about your work, the more likely they will share your content with their followers.
7 – Follow what others are doing.
Follow what others are doing on social media. You can use a variety of different tools to help you do this, including:
Twitter – Follow people who are talking about topics that interest you
Instagram – Use hashtags to follow relevant people or companies
YouTube – Subscribe to channels that are relevant to your content
Pinterest – Follow people who are sharing interesting content
LinkedIn – Join groups that are related to your work
These tools will help you discover what others are thinking about and allow you to build relationships with others in your field.
Wrapping Up
The truth is that you don't need to spend lots of money to create high-quality content. There are many free tools available that will help you produce content that people will want to share.
Curating content is simple: you find and share content your target audience is already consuming. You can find great content from other bloggers and share it on your site.
You can do this manually or through a tool like Buzzsumo, which allows you to search, tag, and save content based on keywords.
Read this article to find out how to start curating content today!