(updated 2015)
Inspired by Jacob Cass' post on tools for graphic design, I decided to do one of my own "tools I use on a daily basis" articles. This is the second part, showcasing some of the best apps for Designers –  the first part focuses on the gadgets / hardware and can be found here.
What's on my Mac?
My iMac contains what I feel to be a lot of software, but I certainly don't use everything every day. I have some applications for specific scenarios that are there should the need arise, such as a panorama stitching image app or a screen-recording tool. Below I have listed the main ones that deserve a place on the dock, in order that they appear (not usage or preference).
Mail & News
Mail – Apple's default mail is a little clunky, occasionally crashing in Yosemite… but, does the job. It deals with all my email accounts well, receiving and sending 99.9% totally hassle free. Yes, it could do with an overhaul, but as I said, it does the job so it's my Mac mail app of choice for 2015.
Reeder (http://reederapp.com/) – By far still the best RSS reader for Mac and iOS, which I use on a daily basis on both. Subscribing to around 200 feeds is dealt with cleanly and easily through the app, with great Instapaper and Twitter/Facebook integration.
Twitter  – The default Twitter app in the Mac store is great. It does everything (I need) and looks great whilst doing it. It's iPhone counterpart is just as good, generally I will prefer the phone over the Mac, not sure why. I've tried all the alternatives, Tweetdeck, Hootsuite etc. but end up coming back to the simplicity and ease of use the default Twitter app offers.
Internet tools
Google Chrome  – It's fast, slim, and clean. Everything that internet explorer is not. I went through a phase of using Firefox as my main browser, but it became sluggish on the old Macbook – it is currently installed as my second browser for testing and comparing my site.
Transmission (http://www.transmissionbt.com/) – I've gone through a few bittorrent clients on the Mac, but keep returning to Transmission. That makes it the best. Really great for downloading (ahem) Ubuntu and LibreOffice.
Cloud (http://getcloudapp.com/) & Dropbox – These are used to host files 'in the cloud' for clients and customers from my store. Recently, I've upgraded to the pro version which allows files up to 100MB to be uploaded, along with a few other nice features. They both have free services but if you are going to register for a Dropbox account I would appreciate you using this link: http://db.tt/9qnsODC
Audio & Video
Itunes – It may be showing its age and could do with an overhaul, but it's my go-to choice for (offline) music. It deals well with my 85,000+ songs, 300+ podcasts, movies, TV Shows and playlists, although recently I have spent more time with the next mention.
Spotify  – Who can't love free things. Spotify gives me a seemingly unlimited selection of music to listen to, essentially free of charge. Yes, the adverts annoy me, but I understand. I could pay for the premium, but at the minute, I don't feel the need to. My favourite aspect of Spotify is the way in which it allows me to find new music. Subscribing to other people's playlist gets their recommendations and there are sites like http://sharemyplaylists.com/ that make it fun.
Design & Business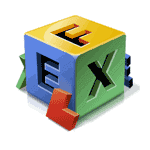 Font Explorer X Pro ( https://www.fontexplorerx.com/ )- I used to use Suitcase Fusion, but it gave me occasional issues with the Adobe Creative Suite which made me look elsewhere. once I'd used the free trial of Font Explorer I was hooked. It allows you to tag font families which is great when you aren't sure exactly what you're looking for. Have a fun project, try the 'playful' tag, something more serious you can filter, such as 'corporate' and 'humanist sans'. Super useful.
Adobe Creative Suite – One set of tools to rule them all! In my dock sits Illustrator CC, InDesign CC, Photoshop CC and Lightroom 5. The first two are part of the creative suite itself, with (Adobe) Lightroom having to be purchased separately. I find it much better than Photoshop in dealing with photographs, the RAW conversion and library management being much better for example.
Pages & iA Writer (http://www.iawriter.com/) – Depending on what needs written I jump between the two apps. For longer articles iA Writer is preferred for it's distraction-free viewing, I'm using it for these posts!
iCal (default on Mac) – sits in my dock for the quick look date on the icon and the access to my Google calendar, don't use it that regularly but it's good to have.
Billings Pro (http://marketcircle.com/billingspro/) – the real workhorse in terms of managing payments, invoice, projects and clients. I do print and archive invoices, old school I know, but this and the iPhone version work well together to record everything and producing reports of the tax year – YAY!
Fun & Games
Steam (http://store.steampowered.com/) – There's not as many games for the Mac as I'd like, but Football Manager takes weeks of my life at a time trying to get Bangor into the Champions League.
Utilities
ImageOptim ( https://imageoptim.com/ ) – this free app does a great job of compressing images for web. Photoshop's save for web feature is great, but this little tool get's another 10-30% compression on every image before it hits your site.
Omnifocus ( https://www.omnigroup.com/omnifocus ) – Once you get over the initial complexity of the app, OmniFocus becomes a real life saver. It's a whole, comprehensive GTD (Get things done) suite allowing you to make projects, to do lists, tasks, etc, and organize by an unlimited set of approaches. If you are juggling a lot of things to remember, across notes, scribbled on pads and on devices, be sure to grab Omnifocus from the app store and start organising your life.
Alfred (http://www.alfredapp.com/) – I nearly forgot I use this constantly as it's so well interlaced with my other shortcuts. It acts as an app launcher, file finder and general assistant for working efficiently.
Apps I use on a weekly basis include:
Adobe Kuler (http://www.adobe.com/products/kuler/)
App Zapper (http://appzapper.com/)
Clean My Mac (http://macpaw.com/)
ColorSchemer Studio 2 (http://www.colorschemer.com/)
Photomatix Pro (http://www.hdrsoft.com/)
Skype (http://www.skype.com/)
Text Expander (http://www.smilesoftware.com/TextExpander/)
Transmit (http://panic.com/transmit/)
Some iPhone Apps that deserve mention include:
Ego, Twitbird, 2Do, Camera+, Paypal
I hope you have found something here of use. I regularly try out alternative software options in the chance that it's more efficient, easier or more fun – the list above is what I'm happy with currently. If you have any suggestions how I could improve on the specific tools I use, or if there are better alternatives to what I feel are the best apps for designers please feel free to leave a comment below.
if you are looking for a professional graphic designer, click here to get a quote now!
---