30+ Best Web Tools to Get Things Done
An efficient company or freelancer is using the right web tools such as website builders, logo and company branding creators, premium Bootstrap themes and templates, WordPress themes, plugins and much more.
This is not optional; companies need to adapt to this lightning-fast changing world and use the latest, most powerful technologies to be competitive.
In this article we examined over 30 best web tools and services that are highly effective, have affordable or even free costs, and the founding teams heavily invest in them to be the best products in their fields.
Share your opinions after you read the reviews.
Creative Tim is building awesome UI Kits, Dashboards, Templates and Plugins that will help you save lots of time and money when creating web and mobile apps.
All these products are built on top of the latest technologies are everything that was used to create them can be downloaded for free under an MIT License.
There are over 750,000 happy web designers and developers using Creative Tim, including huge brands like Microsoft, Amazon, Cisco, IBM, Vodafone, and many others.
A couple of years ago, it was a small startup, and now it is a crucial player in the industry, giving a back to the community.
Creative Tim is actively sponsoring schools, universities, 20 hackathons in 14 countries and be part of events where they can teach people how to become better developers, designers, and entrepreneurs.
On the website, you will find free stuff with remarkable quality, premium products with prices up to $249, and for people with many projects, there are 6 Bundles with over 70% discounts.
Each Bundle is specialised for a particular field: Angular, HTML, Big Bundle with 34 items, Material Design, React and VuejS.
Building websites and landing pages are super simple with Brizy, the most innovative and easy to use WordPress, visual page builder on the market.
It works as a plugin, but also directly from the Cloud platform where you can use the Brizy PRO plan to create high converting and pixel-perfect landing pages.
There you will also find hosting and domains setups, so everything you need is at your disposal.
Creating websites with Brizy is fun and intuitive.
There are over 400 blocks to drag and drop, 4,000 vector icons that look great, a friendly interface and tons of features and options.
Brizy will help you create websites without requesting you to have any web designer or developers skills, and without needing you to write a single line of code.
The results are outstanding; you cannot tell if a website was created using Brizy for free, or if it was created by a team of designers.
Try Brizy; you will highly enjoy it.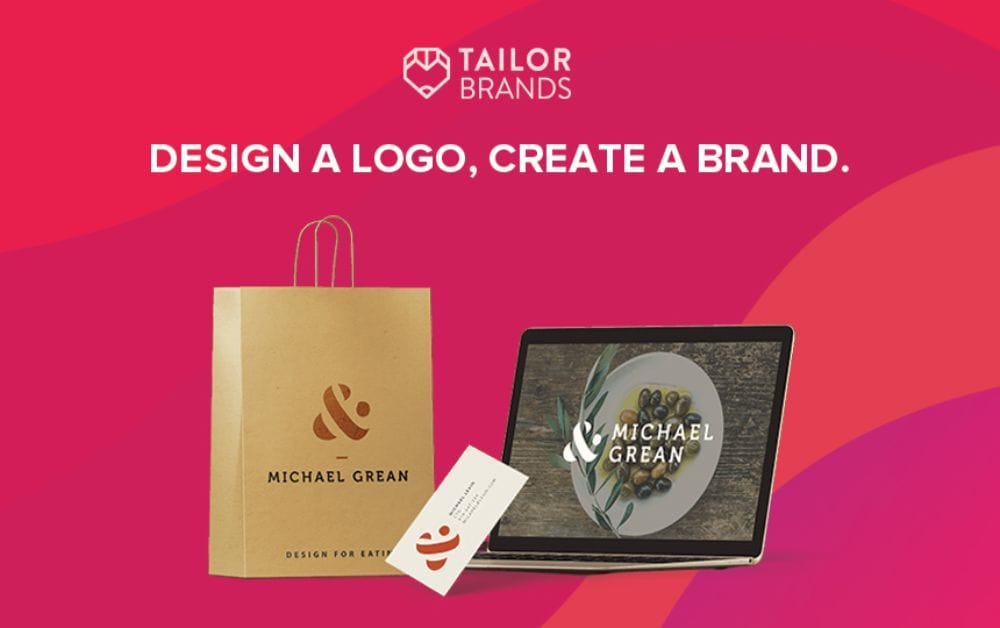 Tailor Brands is a totally different logo generator as it comes with unique features that are a game changer.
First, you need to know that the algorithm behind Tailor Brands is the most powerful and sophisticated on the market.
It was built by closely working with expert graphic designers.
Second is the fact that Tailor Brands is not using templates for your logos; every design is unique.
Moreover, last but not least, they invite you to tweak the logos created with Tailor Brands so that you can get the best fit for your needs.
Tailor Brands AI Driven online platform can be used by anybody with 0 creative and designer skills and the results are outstanding.
Over 1 million businesses on a budget are using this solution; you could also.
Create your next logo design, presentation or brand identity with Tailor Brands.
LogoAI was launched in 2018 and since then is quickly becoming a popular logo generator.
This AI driven platform is speedy, simple to use, and the interface is friendly and intuitive.
After you write the logo name, you can add a slogan and a symbol if needed, and right after LogoAI will show you hundreds of excellent logo designs.
Choose the one you like, edit it to be a perfect fit for your needs and you are good to go.
Design your new logo with LogoAI, it's very affordable, and the designs look awesome.
Codester is a vast marketplace loaded with tons of premium PHP scripts, themes, graphics and much more.
It is dedicated to web designers, web developers and anybody else who needs such items.
Browse Codester and pick what you need.
NameQL will help you find a great name available with .com domain in a couple of seconds.
You write down the name you like, and the platform will show you which derivations are available with a .com domain.
Free, simple and effective.
7 – SeekVisa
Are you a talented web designer or developer?
Australia needs your skills and the most common visa to get there is the TSS 482 visa.
TSS visa holders can work in Australia in their nominated occupation and may have a pathway to permanent residency.
Contact Seekvisa to determine your eligibility and be sure to check out these new job trends in the employment markets.
Publishers are now seeing up to 90% of traffic from mobile.
Native apps are the best way to engage and grow your audience, as well as increase revenues – through a channel you 100% own.
MobiLoud is a solution that takes your existing WordPress site and converts it into iOS and Android mobile apps.
It only takes a couple of weeks, costs a fraction of traditional development, and gives you an app with the look and performance you'd expect from a top publisher.
The apps have every feature you need to engage, grow and monetise your readers like rich push notifications, subscriptions, ad integrations, analytics and many more.
Total is a complete WordPress theme packed with tons of features and options, including over 40 gorgeous demos that can be imported with 1-click.
Total is fully responsive, looking great on any device, and it is super simple to configure.
RankMath is an autonomous WordPress SEO plugin that after a simple configuration, will quickly make your website rank higher in the search engines.
Install it and put your WordPress website on autopilot in terms of SEO.
Schema is the fastest WordPress theme on the market, having a pixel-perfect and creative design, and being loaded with the most modern features and options.
Configuring Schema is super simple, as it works with any page builder.
Are you looking for the best quality free Bootstrap themes and UI Kits on the market?
Here you can have all of that; the website is specialised in providing top-notch quality items while keeping them free.
Browse it and pick what you need.
ArchitectUI Dashboard Vue PRO is a dashboard App Kit built with Vue.js & Bootstrap 4, which comes loaded with the awesome good stuff: multiple colour schemes, various layouts, over 200 customised components and much more.
The personal license which can be used private or commercial is $49 – onetime fee – and it includes six months free support and updates.
Format is a brilliant free portfolio website theme that works perfectly for photographers, creatives and anybody else who wants to showcase its work creatively.
Build a free portfolio website with Format, it looks great on any device, and it is speedy.
Raptor is the most popular free HTML web hosting website theme on the market, having a pixel-perfect, professional and clean design, and being packed with a level of expertness that generally can be found in premium and expensive templates.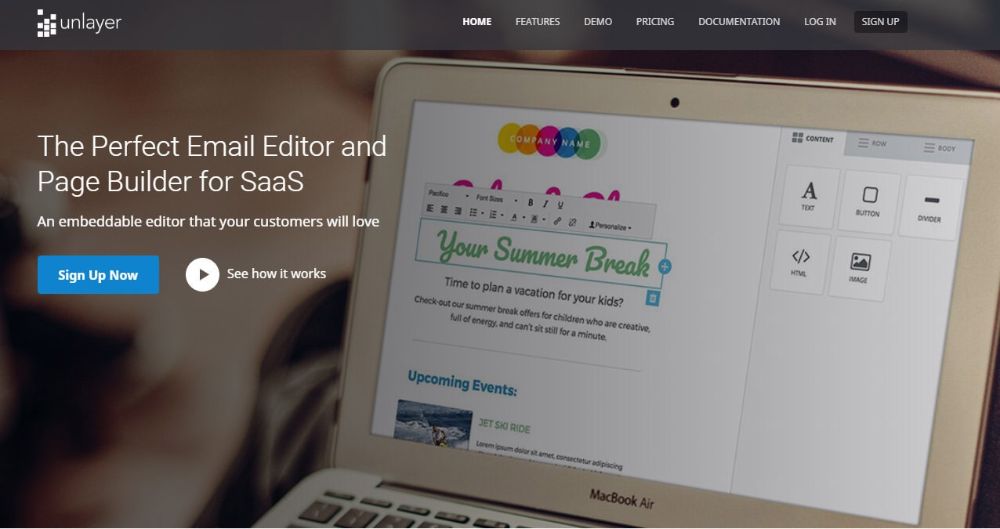 Unlayer is a popular, professional and highly appreciated email editor and page builder for SaaS, which can be easily embedded to your website.
Let your customers create highly converting and engaging emails and landing pages, directly from your website.
See how it works.
MailMunch is a powerful way to create highly engaging and converting emails.
It has a smart builder, tons of gorgeous newsletter templates and many advanced functions that will make your life easy and newsletters great.
No coding skills are required; you can start using MailMunch today.
actiTIME is professional and flexible timesheet software, being used by all kind of companies, including Fortune 500 huge brands like Xerox, Accenture and Philips.
It is excellent for time tracking, for automate leave management, for billing and accounting and much more.
Try actiTIME for free for 30 days.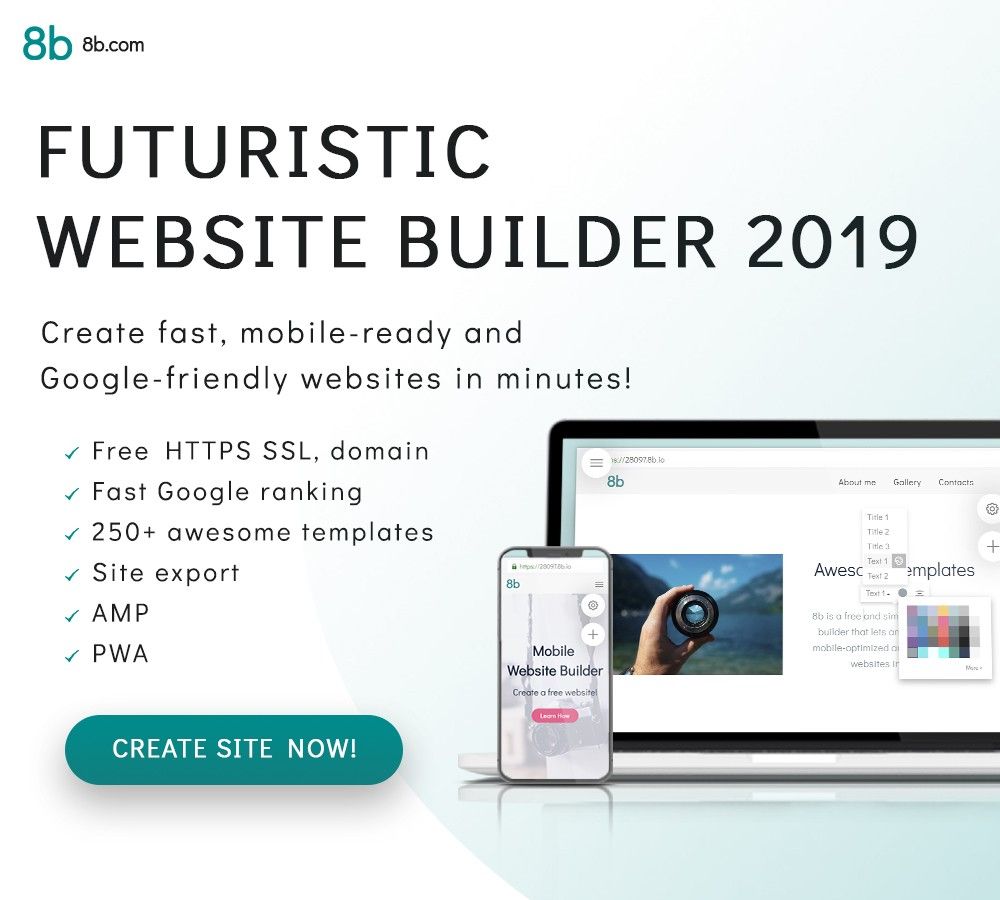 Creating a creative and fully functional website is super simple with 8b, you need 0 coding skills and 0 specialised knowledge.
Use the smart drag and drop builder, the 250 awesome included templates and the lightning fast and friendly interface.
The results are remarkable.
Create your website now (free HTTPS SSL, domain and much more included).
Say goodbye to chasing customers for content and files, and hello to ContentSnare, the app that will do that work in your place.
In 3 simple steps, you will configure the app, the process being straightforward and simple.
Start a free trial with ContentSnare.
Are you looking to increase productivity, efficiency and data theft in your company?
Work Examiner is the best internet monitoring software that will help you achieve that in no time, and much more.
Start a 30-day free trial with Work Examiner and see it in action.
Logaster is used by millions of people to create logos every day.
This popular logo generator will help you get a gorgeous and unique logo in a few steps.
You write the logo name, you add a symbol and a tagline if needed, and Logaster will happily present you hundreds of logo designs to choose from.
You pay only after you find what you are looking for.
WrapPixel built a Mega Bundle which is loaded with 45 unique dashboard, 11 admin templates, 130 customised plugins, 6,500 UI components, pages, 3,000 premium font icons and much more.
The Mega Bundle is sold with 80% discount, that means $79 for single use.
Pixpa is a very simple to use and effective builder that will help creative with 0 coding skills to build professional and fully functional websites, stores, blogs and client galleries, even all in one if needed, in no time.
Sign up for free.
Are you looking for a reliable and professional WordPress maintenance service?
SteadyWP is a popular service that will take care of your WordPress website.
Let an expert do daily backups, updates, security checks, uptime monitoring and much more in your place.
You can now focus on your business.
Most companies have a problem when they massively increase sales because most times, sales are correlated with an increasing number also of the support staff.
To avoid that, use HelpJet and implement a knowledge base where customers will find answers to their questions in a fast and enjoyable way.
Launching a WordPress forum is super simple ForumPress.
This is the most popular WordPress forum theme on the market, being loaded with a clean and professional design, and also it includes all the functionalities a forum should have.
Have a live preview to see it in action.
Gorgias is the very first customer service app built for Shopify that will connect all your support channels, get context from all your Shopify apps and much more, everything happening from a single dashboard.
There are over 1,000 companies that switched to Gorgias with great success.
InvoiceBerry is professional invoicing software that is an excellent fit for freelancers, and small to medium companies.
Use it to create and send fully customised invoices in 60 seconds or less, to track expenses, create reports, manage clients and much more.
30 – Goodiewebsite
Goodiewebsite is a professional platform that connects designers, agencies and business owners with talented and professional web developers.
Goodie is made by a company with 12 years' experience on the market.
It is great to use Goodiewebsite for 1-10 page websites, small WordPress websites, email templates and much more.
Bonsai is used by over 100,000 happy freelancers to create smart invoices with integrated payments, to auto-create invoices from contracts, proposals and time sheets, to automate reminders, and much more.
Try Bonsai for free.
With RumbleTalk anybody can add a community chat on their website for free (1 room and up to 5 seats), in 2 minutes or even less.
The process is simple and straightforward; you need 0 coding skills or any experience.
Start engaging your community and increase conversions.
Fotor is a free online picture editor and graphic designer, allowing you to use online photo editing tools, such as add filters, frames, text, stickers and much more.
It is used by millions of people with great success; you should try it too.
FreelanceLogoDesign is a popular logo design contest platform.
Launching your logo contest takes a couple of minutes, and the process is straightforward and simple.
In 60 minutes or less, there will be 3 logo designers competing on your project and which will send you six custom logos for you to choose from.
Start now for $19.
Fugue is a big collection of unique music tracks created by professional composers and classified for fast and easy search.
The music in various styles can be effectively used for educational, promo and explainer videos, commercials, cartoons, vlogs, podcasts, games, and UI interactions.
The tracks are free for a link.
Rhodos WordPress theme includes tons of shortcodes, premade pages, ready-to-go layouts, and smart theme customisation options that will help you create a business site on its basis.
You can build customizable header and footer styles in the drag-and-drop mode.
You can also build custom layouts for your site using Elementor page builder.
34 – PicsArt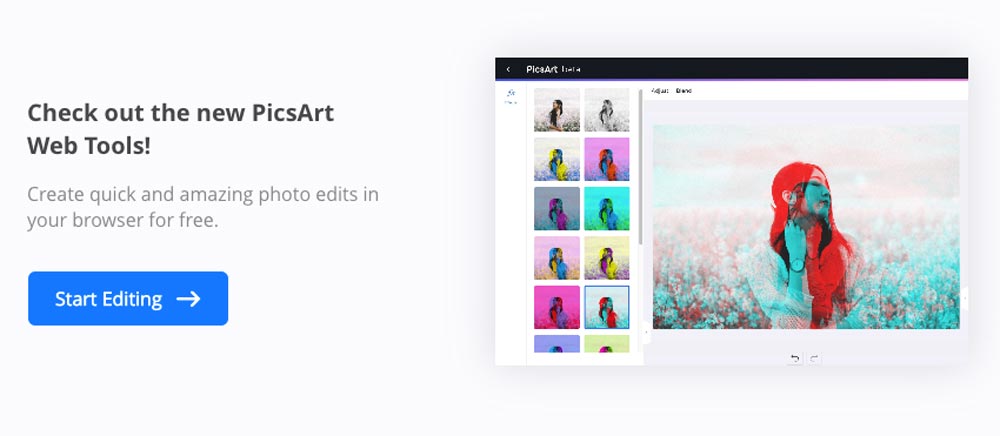 PicsArt's all-in-one online Photo-Editor is a free, easy-to-use web resource packed with a variety of advanced editing tools to elevate your post-production experience. Creators can easily remove backgrounds, copy a style from another image, play with effects and more to see instant upgrades to their own photos. 
There is no limit to where your creativity can soar with access to an endless library of photos, stickers, templates and content – all that can be used for free online.
By making the editing process easier, PicsArt hopes everyone will be inspired to create something awesome! 
What are the best web tools you have come across? Let us know in the comments below.