Abstract Logo Design Inspiration & Top 10 Examples
Abstract logo designs have been popular logo designs for startups, but recently, large organisations have begun adopting them as well.
This is no ordinary art as the process involves using graphics software to create them.
The images require you to critically think for you to get a contemplative meaning because they are not real and don't have a literal meaning.
This departure from reality or literal representation can be complete, partial or slight, leaving you wondering what the logo represents.
The logos that are done perfectly are simple, clean and easy to remember.
Not surprisingly, both the traditional media of visual arts and contemporary art have been influenced by abstract art.
Artists are now left with a huge challenge to create logos that are unique and creative for brands.
It makes it easier for customers to remember brands with such logos as it's difficult to forget a precise solid shape they had seen somewhere.
This post will share with you some of the abstract logo design inspiration.
The good part about abstract logo design is the fact that you don't have to use only the real-world images or objects.
This makes it flexible for you to say precisely what your company represents.
How to create an abstract logo design
If you intend to use an abstract logo, it means that either your products or services will be represented by an abstract symbol or even an icon.
When creating an abstract logo design, it's crucial to refine the logo until you are satisfied that it has the right message for your customers.
Therefore, you will need to have attention to details because people will relate the logo to your company and brand.
So, it should never be vague or confusing to understand if you want to leave a lasting impression.
Importantly, the logo should never have too many details as this will spoil its design when it's printed at different resolutions.
Instead, ensure that a logo designer is available who can guide you on how to use fonts, shapes, and colours.
There is a lot of trial and error with these types of logos, but here are some tips of what you should do when designing your abstract logos.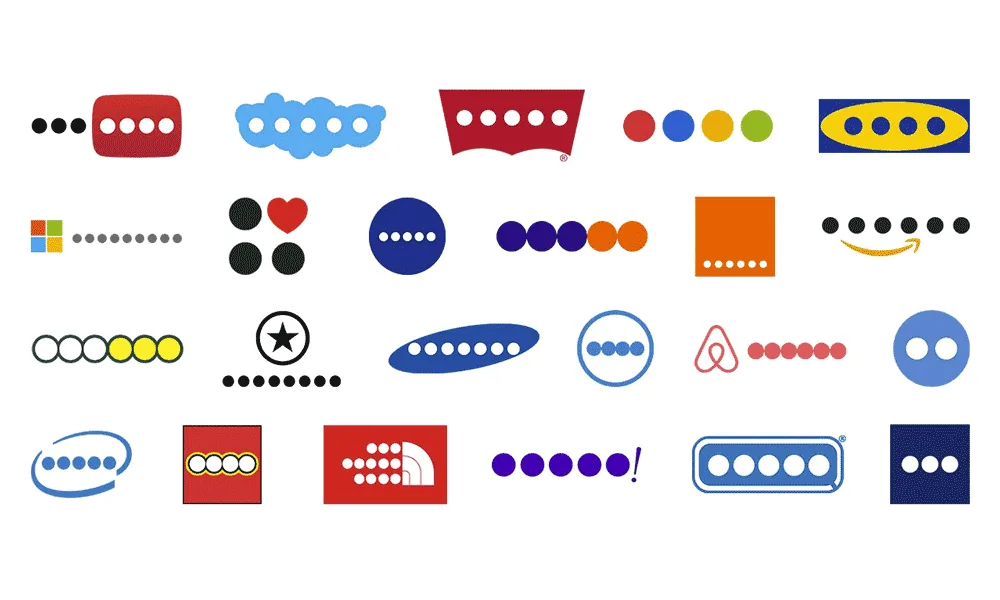 Your abstract logo design should be simple, but it has to show the right mood and tone.
It should be able to give your audience with some thoughts about what the symbol or icon represents.
The image must be clear so that people should get curious about what the brand is all about.
The logo should be worth to remember by ensuring that it's exclusive and attractive.
Research is essential to make sure that the logo design represents your brand well.
The logo should also convey the message to its audience, that reflects your thoughts to the targeted customers.
The logo should be versatile so that various media platforms can use it.
Colouring is essential to make the logo appealing and to increase brand awareness.
Colours have a strong visual perception, so ensure that you choose the right ones.
Types of Abstract Logos
There are different types of abstract design logos, and you should select the one that suits your line of business.
These logos are used all over the world because they have characteristics that give identity to your company.
It doesn't matter what products or services you offer; you will need to have a unique and professional abstract logos to establish your brand along with good online content and a reliable website.
Here are the types of abstract logo designs that you'll come across.
Solid Shapes
Brands that communicate to their customers about precision, which includes technology businesses or coaching services.
Abstract logos that have a solid shape are suitable to emphasise such type of brands.
You can use bright blue colours on the logo to catch the attention of customers.
Any person that will glance at this logo is not going to forget it, primarily if used with the black and white colour schemes that improve the solid shapes.
Overall, the logo will provide a unique brand personality that is associated with the company.
Symmetrical Patterns
Abstract symmetrical patterns are usually focused on taking the centre aspect.
For this reason, they are ideal for companies that assist customers in becoming balanced in their lives or those who want to take a central aspect.
Moreover, most people will associate your brand with a positive image through such type of a logo.
This way, customers will think of you as someone professional.
Consider those who are looking for meditation, health, and wellness; they will seek something that has a soft and subdued earth tone.
This is why soft tones are suitable for symmetrical patterns, and you should always use them if your company wants to attract more clients.
Various industries are using symmetrical patterns, such as manufacturing, construction, and real estate.
Abstract Line Logos
Abstract line logos are also popular among different companies, as they provide a unique style to the organisation.
They also catch the attention of the customers pretty quickly because they depict feelings and concepts instead of reality and literal things.
The line artwork works well for companies or people involved in freelancing networks, electronics, and architecture.
Illustrative abstract logos
An excellent illustrative abstract logo should leave a lasting impression in the mind of your customer.
When they see it, the logo should stay in the mind of people who will keep on trying to figure out the meaning of it and the reason for creating the logo.
To create a logo that has a visual impact, illustrative abstract logos attempt to provide shapes that are visually more powerful than the original.
You can use this logo if you desire to have a logo which is aesthetically strong to portray your brand.
The logo just requires a single item, such as an animal.
Multiple abstract logo designs
Some abstract logos use several design techniques to communicate with people on a single message.
This involves pairing different types of designs, such as line design with symmetry art.
You can even use the solid lines to pair with illustration art.
In so doing, several techniques can create the right image of your brand that shows its personality.
Catchy logos with elusive concepts
Micro Precision
Micro Precision has a logo design that has an intense blue to ensure that the company has a dominant personality.
The black and white text and background enhances the solid shapes of this logo, which also increases the personality of the brand.
Millical
Millical is a good example of using symmetrical patterns to convey a brand message.
The logo has a Colours approach for communicating with the customers their intention to bring the right balance into their lives.
The Colouring has soft tones that match well with the symmetrical pattern.
Ashbury Construction Company
Symmetrical patterns can be used in various industries, such as construction and engineering.
In this example, Ashbury Construction Company's logo uses strong colours, which still works well for the company being in the construction industry.
Evoke the Moon
Evoke the Moon logo is another excellent abstract logo that makes use of abstract solid lines to catch the energy from the moon.
This is where abstract logos can show their variety because, in this logo, people will evoke curiosity as to how this can be achieved since it doesn't have a literal meaning.
Tin Rooster
Abstract logo designs are known for attracting curiosity, and this is not different from the Tin Rooster logo.
People can recognise the rooster because it's similar to the actual one.
This helps people to have clarity in the design, so they are not confused in any way.
The logo has great aesthetic and represents the brand by using a single animal.
Asthma Health
The Asthma Health logo for Tueohealth is an illustration of some sort of shelter.
The warm red colour scheme with blue colour ensure customers that they will be safe and comfortable by using the brand.
This is what every person suffering from asthma wants to hear.
JIP
The JIP logo is where the designer combined two types of abstract logo designs, line, and symmetrical patterns.
The idea of the logo is to tell customers that they build multi-storey residential buildings.
The symmetrical pattern emphasises that the business is capable of doing this many times because they have vast experience in the industry.
Nike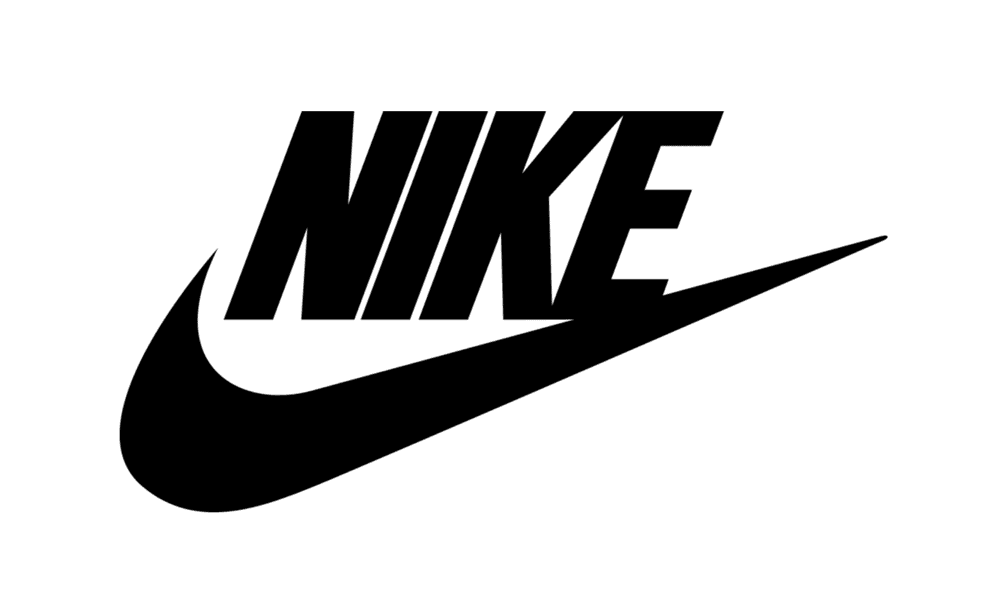 Nike is a large corporation that uses an abstract logo to communicate its brand with customers.
While it's a simple icon, it catches the attention of the customers everywhere in the world.
Apple
Apple's logo was designed by Rob Janoff, who inserted a rainbow-striped apple.
It tells the customers that the company cares about the future, which will have colour images.
Final thoughts
Abstract logo design has plenty of room for you to play around with.
You will have a chance to design a logo that communicates your ideas, values, and what your brand wants to communicate with your customers.
The best abstract design logo should show creativity by representing your idea correctly, and it should catch the attention of your customers.
The message that you are trying to send should be unique enough so that the audience should understand it.
It's also essential to make sure that the logo must raise curiosity to seduce people to try to know about the logo and the company.
If your abstract logo design doesn't leave a lasting impression, you will need to go back to the drawing board.
These logos are intended to leave a lasting impression so that your customers should never forget about your brand once they take a look at it.
Author Bio: Justin is a marketing specialist and blogger from Leicester, UK. When not working and rooting for Leicester FC, he likes to discuss new trends in digital marketing and share his ideas with readers on different blogs and forums. Currently, he is working as a content marketer at top essay writing service reviews and essay editing service.