Top 10 Ultimate Tools for Graphic Designers to Improve Workflow
Graphic design has evolved tremendously in the past few years due to technological advancements and tools that have made this craft easier to implement. 
Your website has to have the right visuals to appeal to your target audience; therefore, implementing graphic design will give you an upper hand in attracting new visitors while keeping the loyal ones. 
However, what makes graphic design so accessible nowadays? 
The landing page of any website is the selling point. 
It would be best if you made the first impression count using impressive visuals that correspond to the website's purpose. 
Without visuals, your website will be boring, attracting no visitors. 
Fortunately, technology has made it easier to create excellent visuals using cutting edge tools that are readily available. 
Some are free, while others are paid. This article will give you ten ultimate graphic design tools for graphic designers with their workflow. 
I also want to add that these tools have been tried and tested to produce the best visuals in the web development world. 
You'll be able to make dazzling graphic designs to mesmerise your clients. 
1. Procreate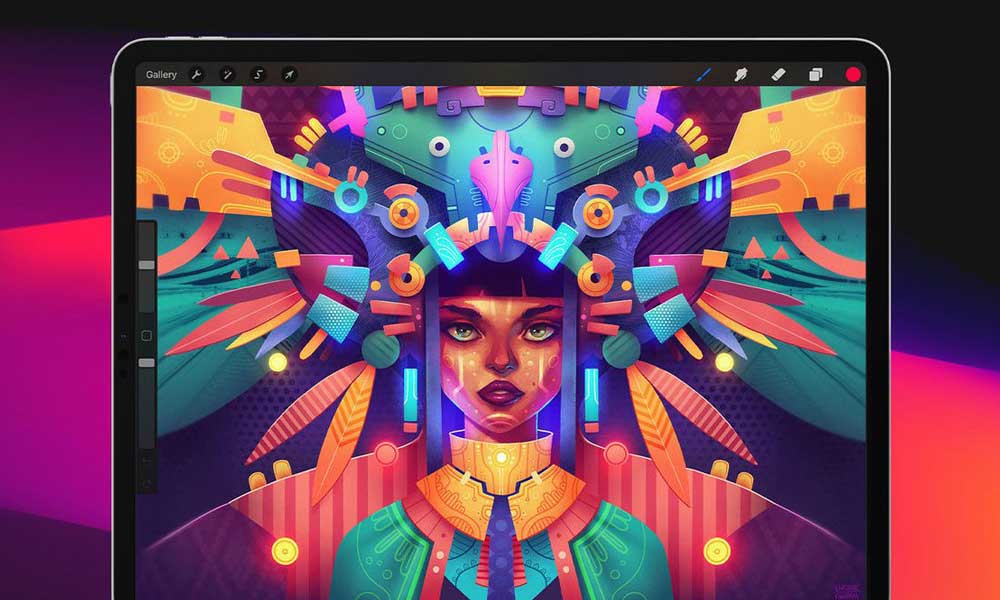 Made for iPad, Procreate is a great tool used to simplify illustrations. 
It has an intuitive UI with a wide selection of brushes to create different textures and colour. 
This app is responsive to the Apple Pencil. 
You can save your work as PDF or PSD formats which integrate well with Adobe. 
Designers can draw using the Apple Pencil directly on the screen to create remarkable visuals. 
The app also allows you to record the entire drawing process on different layers, simplifying that editing process. 
Procreate is available at the iPad app store and costs $9.99, without subscribing. 
This is a reasonable price for graphic designers of all levels. 
2. Myfonts.com
Sometimes designers are approached by clients who want their logos and other old marketing materials mimicked. 
The problem comes in when you need to discover the names of the weird fonts they are using. 
Not with this tool. Myfonts.com allows users to pump your archive with a massive choice of fonts – free and paid. 
Users can also establish the origin of a particular font by uploading it to another tool called WhatTheFont, which one of their entities. 
To use this tool, go to Myfonts.com and follow the instructions to acquire the tool. 
Another option is by downloading the free WhatTheFont app on your smartphone and select from hundreds of free fonts, web fonts or subscribe to their services. 
To identify the font, click on the WhatTheFont button in the navigation and upload a screenshot of the text. 
You can also upload or take a picture from your phone and your unidentified font, and you are good to go. 
To get the right results, use a clean and clear font, preferably black on a white background. 
Since it offers free fonts or subscription packages, it's suitable for designers of all levels. 
3. Clip Studio Paint
This is one of the top software applications that I usually use to draw a detailed drawing with low standard specs. 
The reason why it's my favourite tool is that it uses bitmap/pixel, which is lighter than vector-based software. 
If you are looking for a cheaper alternative to the Adobe suite, then this is the right software. 
You can also get it for Mac or Windows. If you are using an iPad, you'll be given a six-month free trial to see if it's your tool of choice. 
To get this excellent tool, head over to clip studio.net for a free trial or to purchase it. 
You can also buy it at amazon.com. iPad users will find this tool quite handy in graphic design. 
4. Ron's Brushes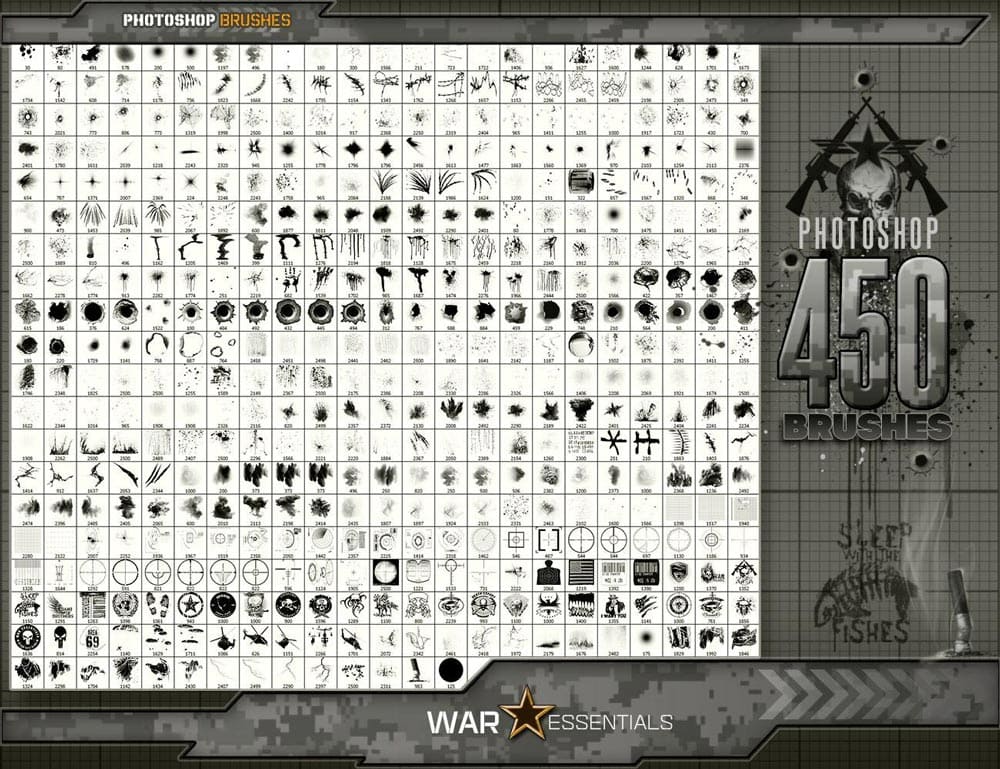 If you are a professional graphic designer, this tool will serve you well. It provides superb digital effects for illustration and digital paintings. 
Ron's Brushes offers advanced graphic design toolboxes, necessary for any type of graphic design – complex or simple. 
With high-resolution brushes such as 'Steam', 'Smoke', 'Vector Grunge' and 'Cracks' – that are easy to use – graphic design will be a walk in the park for you. 
Ron's Brushes allows users to generate high-quality effects in digital art due to its wide variety of digital environments and atmospheres. 
You will get everything from light fusion, flying digital energy, wisps, to particles. Ron's Brushes is perfect for all levels of graphic design. 
5. Adobe Creative Cloud tools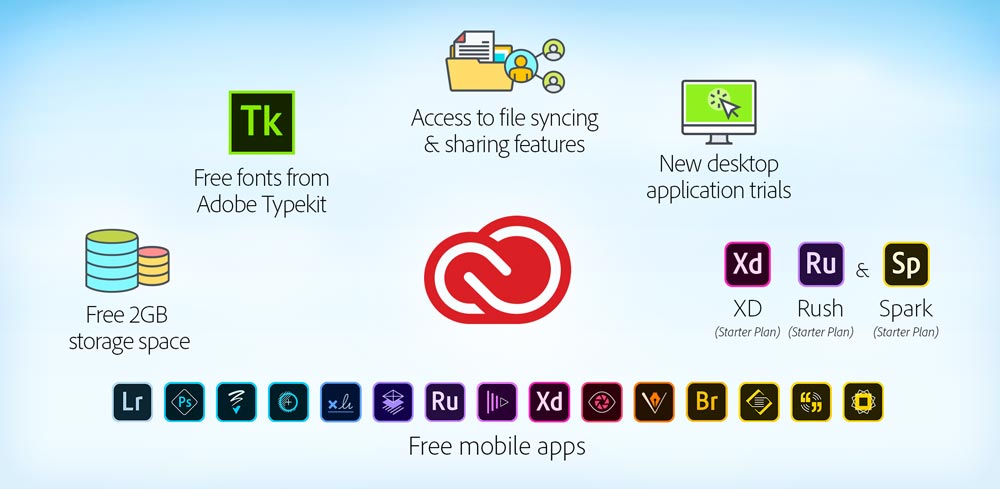 This is web development software that incorporates graphic design and video editing. 
It had become a standard tool in the visual design field. Web design is incomplete without this excellent tool. 
Using Adobe Creative Cloud is much easier if you are using Adobe to share files with other graphic design experts. 
It doesn't matter whether it's a printable PDF, image format or web-optimised, you'll get the best-desired result that you want. 
Among the tools that Adobe Creative Cloud offers are:
 • Photoshop (raster graphic editor)
 • Illustrator (vector graphics editor)
 • InDesign (page layout program)
If you find this tool great to use in your design career, go to adobe.com to buy it or get a free trial to experience it first. You can also purchase Adobe from amazon.com.
6. Adobe Photoshop
Photoshop is the world's leading software in digital photo and image manipulation. 
You really can't tell the difference between a photoshopped image and a real one. That's how good it is. 
There's no professional graphic designer who has never used this software. 
Being among them, I will recommend that you use the keyboard shortcuts to simplify the design work. 
Among other features that are offered by this tool are:
 • 2D image manipulation
 • 3D image manipulation
 • Compositing
 • Video editing
 • Image analysis
Visit adobe.com to purchase, Photoshop get a free trial or buy from amazon.com.
7. Adobe Illustrator
If you want to generate all kinds of images, Illustrator will give you all the solutions needed to make your designing pleasant and seamless. 
The software allows you to create logos, draw, and even generate actual photos. 
This vector graphic editing program is loved by graphic designers from all walks of life due to its adjustable layers and artboards. 
With Adobe Illustrator, users can create:
 • Graphics
 • Logos
 • Cartoons
 • Fonts
Experience a free trial or purchase Illustrator from amazon.com. 
Spend a while tinkering with it, and then watch a YouTube tutorial. 
If you are willing to endure its complex learning curve, you will eventually reap big, since it's the bloodline of any professional graphic design. 
8. Astute Phantasm for Adobe Illustrator
If you are looking for a tool to help add a gradient to your halftones or tapper, this remarkable tool will do the trick. 
Astute Phantasm for Adobe Illustrator is a plugin with a built-in pattern maker. 
One particular feature that makes this plugin stand out is the Halftone feature which creates 100% halftone effect that's scalable on any artwork. 
I usually use grayscale gradients. You can do the following using this plugin:
 • Save and upload effects 
 • From the "Appearance" panel, you can edit your artwork later
Visit astutegraphics.com to purchase this plugin to have a firsthand experience on what it can do. 
Astute Phantasm is perfect for any graphic designer who wants to create three-dimensional effects or colour adjustments. 
9. MacBook Pro with touch bars and touch ID
With the MacBook Pro touch bar and touch ID, you can carry your graphic design skills anywhere with you. 
This portable office is just what a professional graphic designer needs to carry out their work. 
Its elegance matches its functionality. 
The touch bar corresponds with the BetterTouchTool for customisation purposes and efficiency. Its features include:
 • 3.1GHz processor
 • 256GB storage
 • Minimal environmental damage 
If you want a more advanced version of this excellent tool, then the MacBook pro 15″ it is, featuring a touch bar and touch ID plus a larger display. 
With a super-fast SSD system, you can capture ephemeral snowflakes of inspiration before they melt. 
My tips for maintenance is ensuring that when the battery is fully charged, you unplug it for longevity. Carry it in a case to avoid damages. 
Features of the MacBook Pro 15″ include:
 • 3.9GHz Processor
 • 512GB Storage
 • Minimal environmental damage
Visit apple.com, amazon.com, or Google for the best deal on a refurbished model. 
Spend a few hours exploring its features. For designers and digital artists who wish to move their graphic design skills to the next level, these tools are their tools of choice. 
10. IPad Pro + Apple Pencil
This combo of iPad Pro and Apple Pencil is expensive due to its large display. 
They have revolutionised the graphic design field. 
It allows users to adjust the display colour tone. I prefer this model due to its numerous colour schemes compared to the non-pro model. 
The scrolling is also much smoother. The connection of the glass and the display is very tight, making the stylus quite precise. 
Its 12.9 Inch display size makes it easier to draw big strokes with clarity. It's also very sleek and can be carried around with ease. 
 The 12.9 iPad Pro offers users:
 • Dynamic stereo sound and quad speakers 
 • 3.9GHz Processor
 • 512GB storage 
 • More battery life
If you are financially capable, there is an upgrade to cameras that lets you shoot 4K video. 
You can also connect to Apple's Smart Keyboard Cover without Bluetooth using the Smart Connector. 
It is available at apple.com, and you can also check out Costco, Best Buy, and amazon.com. 
If you are a graphic designer and you are always on the move, this sleek lightweight tool is perfect for you. 
Bonus: Filestage
Filestage is a feature-rich review and approval platform that allows designers to invite internal and external collaborators in a matter of seconds.
Graphic designers understand how tough it can be to collect feedback from decision-makers in one place – deciphering and collating handwritten notes can be very challenging, and it dramatically impacts your efficiency.
Filestage puts an end to that dynamic by giving you a single place to collect all your feedback. 
Your users can leave in-context comments that move your designs forward. 
The tool also offers an integrated to-do list so that you don't ever miss an essential piece of feedback.
Filestage also shows you the status of your designs in a matter of seconds. At a glance, you can see which stakeholders still need to leave feedback and approve your work.
Final Remarks on Tools for Graphic Designers 
As a graphic designer, you may have all the skills in the world to create impressive visuals and graphics. 
However, without proper tools, you can't achieve anything. 
With these ten ultimate graphic design tools, your workload will reduce tremendously, and you can accomplish a lot in a short period.