Top 25+ Tools for Graphic Designers
These essential tools will give you everything you need to get started if you want to boost your graphic design skills.
As graphic designers, you might think all your work is done once you finish your design. But the truth is that graphic design is only one part of the process. In this post, we'll talk about tools you can use to enhance your workflow and save time and money.
To make your life easier with graphic design, here's our list of the top 25+ tools for graphic designers.
Large High Definition Monitor
As one of the leading innovators in computer monitors, Asus offers a wide range of innovative technologies to improve your viewing experience. The VP28UQG is a 28-inch UHD 4K monitor with a resolution of 3840×2160. Its built-in speakers provide audio quality that is truly exceptional, with a response time of 1ms. 
Asus' exclusive Eye Care technology reduces eyestrain and other visual ailments with four flicker-free backlights and various levels of blue light filters. The VP28UQG's colour temperature can be adjusted from 5000k to 6500k, giving you the perfect balance of colours and energy.
External Hard Drive
With the WD 5TB Elements portable hard drive, you'll be able to carry the entire contents of your home PC in the palm of your hand. This portable hard drive has a capacity of 5TB, which means you can store and transfer a considerable amount of information and back up your important data onto it. You'll also be able to connect it with other USB devices to transfer files between different computers or share your files with others.
Monitor Calibrator
SpyderX Pro is a computer calibration tool for professional photographers and designers looking for a quick, accurate, easy-to-use monitor calibration solution.
The Spyder X Pro display calibrator offers the first lens-based colour engine of any Spyder product. For many years, Datacolor has developed research and development for this display calibrator with enhanced accuracy, colour accuracy, and low-light capability. 
Photographers can be sure that what they see on their screens is the most accurate depiction of the scene, and when they start editing and know that the colours on their screens are accurate, they can confidently control every aspect of their image.
SpyderX Pro has extensive colour calibration features and tools for matching and tuning multiple monitors. The SpyderX Pro provides photographers with more confidence and advanced control of their creative visions.
MacBook Pro
The MacBook Pro offers incredible performance, allowing you to work and play at your highest level. Its powerful 12-core Intel Core i9 processor with Turbo Boost speeds up to 4.8GHz and delivers up to 2x faster performance. A revolutionary new Force Touch Trackpad with multi-touch gestures lets you interact with your Mac with unprecedented ease and precision. And with up to 16GB of fast DDR4 RAM, you can efficiently multitask.
Creative Software
The Adobe Creative Suite is a set of creative applications that lets you work faster, smarter, and more intuitively than ever. Creative Suite provides the tools you need to turn your ideas into reality, whether you're designing websites, videos, 3D models, or anything else.
Design Premium includes the industry's most comprehensive collection of tools for designing, prototyping, publishing, and delivering beautiful content. Create, deliver, and publish rich, engaging content like no other. And with the latest version of Illustrator®, you can design, preview, and publish on the web.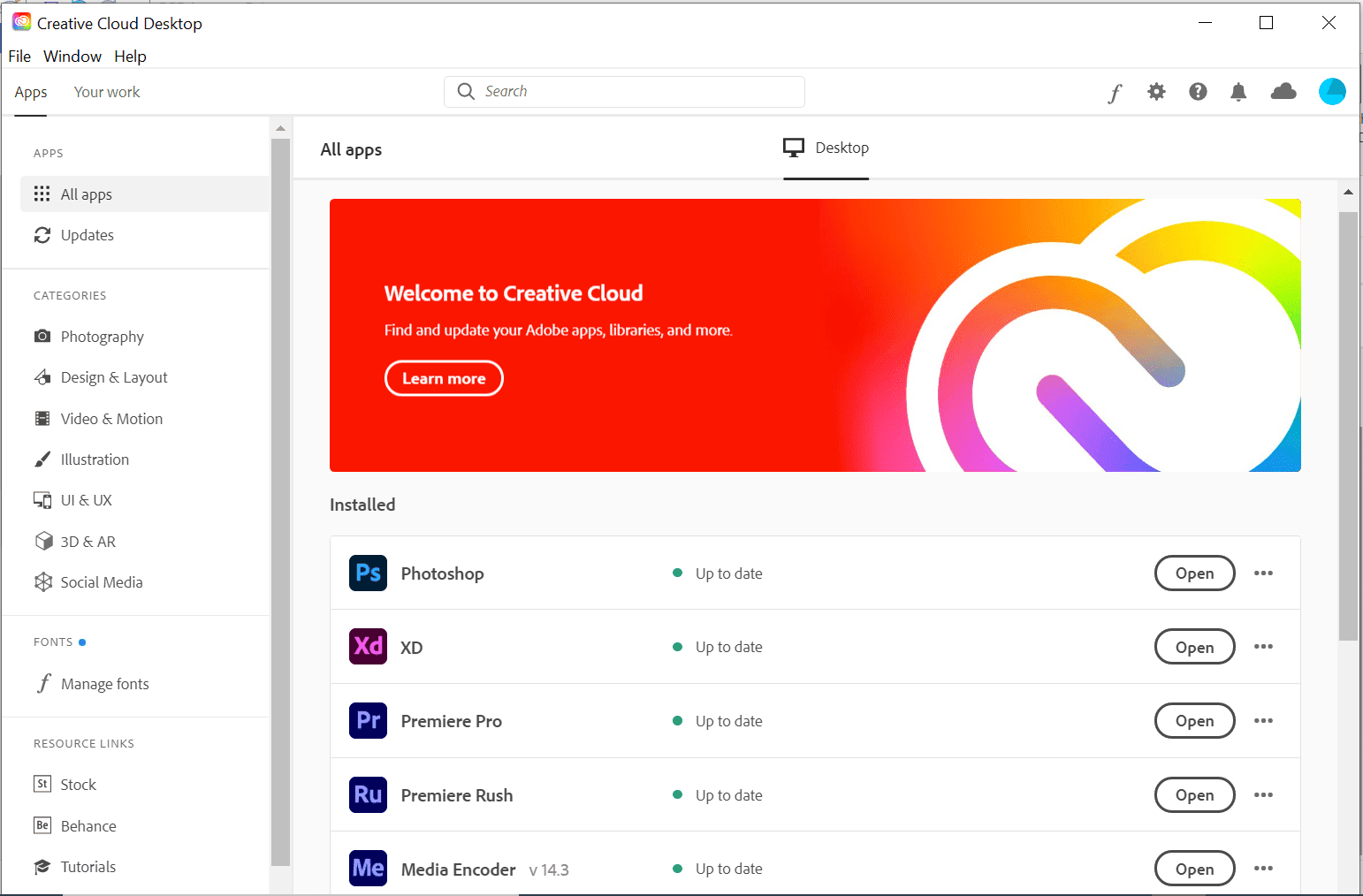 Ergonomic Furniture
A comfortable chair
This mesh office chair provides the best comfort and convenience for working long hours. It is a perfect choice for those who want a mesh office chair that is good for long hours sitting. It is a mesh office chair that is easy to clean and resists abrasion and transformation. It is breathable and keeps you cool during long hours of sitting.
A good keyboard and mouse
With 5 zone RGB, dedicated media keys, macro keys, and Cherry stem compatible keycaps, the Z12 is an excellent introduction to EVGA's Z series gaming keyboards. The entry-level Z12 features a compact aluminium chassis, five full-size RGB backlit keys, USB 2.0 connectivity, and a built-in microphone.
Uiosmuph G12 is a wireless Bluetooth mouse designed for gamers. The mouse features a slim design, high DPI level, and powerful battery life. It is effortless to use and operate and will not lose connection. It has seven colours of LEDs and a built-in battery, suitable for home and office use.
Standing Desk
The SHW standing desk is designed for people who spend hours in front of their computers and require a standing desk solution. It is height adjustable and will work for any user and desktop surface. You can adjust the height of the desk in 1/2″ increments. Once the desk is set at the desired height, you can quickly move the legs around to stabilise and level the desk. 
The SHW standing desk features one-piece construction, eliminating the need to assemble the desk with hardware, which is cumbersome and difficult to install. It has four height positions and can be easily assembled in just minutes. The height adjustment lever is located at the bottom of the desk, which makes it very easy to operate.
Printer
Canon Pixma is a wireless multifunctional printing device designed to help simplify the way you print, scan, copy, and fax. It offers an automatic document feeder for hassle-free printing of photos and documents, a USB port for connecting the device to a computer, and a built-in optical scanner for scanning documents and images. 
It is compatible with iOS devices, such as iPhone, iPad, iPod touch, and Android devices, including Samsung Galaxy S, HTC, and LG smartphones. Its built-in Bluetooth allows you to connect the device to other Bluetooth-enabled devices such as printers, laptops, and tablets. The device prints and scans in black and white, colour, and photo, and it can save and print documents in various formats such as PDF, JPEG, JPG, BMP, GIF, TIFF, and PCX. The device can also copy, fax, and scan directly to the cloud.
Headphones
Beats Solo3 Wireless is a high-performance wireless Bluetooth headphone that delivers powerful sound and innovative technology that lets you listen to music anytime, anywhere. With up to 40 hours of battery life, this is your perfect everyday headphone. This wireless headphone is compatible with iOS and Android devices. 
You've come to love the sound and design from Beats, with premium playback and fine-tuned acoustics that maximises clarity, breadth, and balance. With Fast Fuel, 5 minutes of charging gives you 3 hours of playback when the battery is low. Take calls, control your music, and activate Siri with the multifunction on-ear controls.
The AirPods Pro is the most powerful version of the popular wireless earbuds. They feature active noise cancellation, allowing you to enjoy music without distractions. Transparency mode allows you to hear what's happening around you. The new spatial audio delivers a more immersive listening experience by placing sound in all directions. And with the three included sizes of silicone tips, you can customise your fit. The case is designed to stay on your belt or in your pocket, so you'll always have it.
Digital Camera
Canon's EOS Rebel T7 DSLR is an advanced camera designed for beginners. The Canon EOS Rebel T7 features a powerful 24.1-megapixel APS-C CMOS sensor and a powerful DIGIC 6 image processor for clear, crisp, high-resolution photos and videos. 
The camera also features a wide ISO range of 100-6400 (H: 12800), a large 3.0-inch LCD screen, and a built-in Wi-Fi capability. The EOS Rebel T7 has a professional-grade lens and a stereo microphone for video enthusiasts. The camera's advanced Live View capabilities allow you to compose and shoot videos without needing a tripod.
High-End Smartphone
iPhone 13 Pro Max is the most powerful iPhone ever made. It combines the most innovative, advanced iPhone experience with new ways to interact with your iPhone. It has a large 6.7″ Super Retina XDR display with ProMotion, HDR10+ for vivid colour and true-to-life pictures. You can watch videos in Cinema Mode and take photos in Portrait Mode for a completely immersive viewing experience. 
With new Dolby Vision, HDR10+, and ProRes RAW support, you can capture stunning videos in higher quality than ever before. And it's the first iPhone with a dual rear camera system. It offers a new 12MP wide-angle camera with Portrait Lighting, optical image stabilisation, an f/1.8 aperture, and a 12MP telephoto camera with 2x optical zoom, wide-angle lens, and an f/2.4 aperture. 
It's also the first iPhone to feature Face ID, so you can unlock and pay with a glance. iPhone 13 Pro Max is available in Jet Black and Silver and will be available starting at $999 (US).
Galaxy A Series brings together power, beauty, and convenience. A53 5 G's long-lasting battery lets you stream your favourite shows and films, while its high-speed 5G gives you faster downloads and the ability to connect to the Internet more frequently. Galaxy A53 5G is a smartphone built for the times you're not connected.
Antivirus Protection
McAfee Total Protection is the world's leading online security solution that provides you with the most comprehensive online protection. It's an all-in-one online protection for your info and privacy to enjoy your life online. We simplify online security so you can bank, shop, browse, and connect confidently. Get access to powerful tools like Dark Web Monitoring and automated Secure VPN from any device and be welcomed with a consistent experience that meets you where you are.
Pantone Swatch Book
The Pantone Color Formula Guide sets a standard for consistent colour across print, digital, and retail environments. Whether you're a graphic designer or working in a fashion or product development role, the guide provides a consistent method for choosing a colour. The new colour system is based on the "hues of nature," a science that describes colour in terms of wavelength or light frequency.
Tablet and Stylus
iPad Pro + Apple Pencil
It comes in two sizes, and it's designed for pro users. With the Apple M1 chip, the new iPad Pro will give you the performance you need for all your creative workflows. The display is brilliant with the new ProMotion technology that lets you see crystal clear, rich colours. The TrueDepth camera system features an advanced camera and sensor that lets you capture images and video with incredible detail. And the new ProMotion display features a refresh rate of 240Hz for smoother moving images. The new iPad Pro also includes all the connectivity you need for the fastest, easiest and most secure connections. And you can charge your tablet at a faster speed with the USB-C Power Adapter.
Apple Pencil 2nd Generation is a revolutionary stylus for the iPad. It lets you experience the magic of drawing, sketching and doodling on the iPad. A new eraser, tilt, and pressure sensitivity improve the painting, sketching, doodling, and note-taking.
Wacom Cintiq
The Wacom Cintiq 16 features a 15.6″ 1920×1080 HD display for vivid colours and high resolution. With a full 7 million colours, the display delivers incredible accuracy, precision, and colour rendering.
The anti-glare, matte finish reduces reflection, glare and eye strain. The pen, stylus and screen are scratch resistant. The Cintiq 16 is an ideal companion for artists, graphic designers, engineers, architects, and other creative professionals.
Dry Erase Whiteboard
This Dry Erase White Board is designed for writing on dry erase markers. Its high-quality, durable, and classic silver aluminium frame makes it the perfect choice for your home or office. It is also a versatile solution for writing on walls, furniture, and glass doors. The whiteboard marker, two magnets, and one pen tray can be stored in the pen tray when not in use. The smooth surface is perfect for writing and erasing with dry erase markers. It has rounded corners for protection and safety, and it is easy to wipe clean.
Pens and Pencil Sets
Sharpie S-Gel pens have been designed to be a perfect companion for your work. They feature a gel ink formula that doesn't smear, bleed, or run. The ink is intense and vibrant and delivers a bold and bolder writing experience. Gel pens don't smudge or run; they write effortlessly through any paper. They are also ideal for people with arthritis because they are easier to hold and write with. These pens have a contoured rubber grip to provide a comfortable writing experience.
These pencils are black, with splinter-stained wood, black metal bands, and even black-infused rubber erasers. Pencils come ready to use with firm, sharp points. They're ideal for those who want a stylish alternative to traditional writing tools. This product is the perfect pencil for those who want a refined, distinctive look.
Soucolor Artist Brush Markers are a versatile set of water-based brush markers for creative professionals. The brush tips of our dual-tip pens allow you to choose between a fine point for detail or a brush tip for colour, allowing you to easily and quickly produce your artwork.
Notebooks
The Moleskine Art Collection of planners, journals, and notebooks are crafted from the finest leathers, with an elegant and timeless design. The leather is soft, supple, and durable, and they're perfect for any creative project. The Moleskine Art Collection is a must-have for any artist, designer, or writer.
The Dotted Journal Notebook is one of Paperage's bestselling products. They've made this notebook more durable and water-resistant by using premium, variegated leather covers. This journal is also an ideal gift for someone you want to keep updated about their life or a creative person who loves to doodle and draw. 
The dotted journal notebook features a rounded corner, a smooth, acid-free surface, and a page that lies flat when opened. The interior is divided into two sections; the left for your writing and the right for organising and storing your thoughts. The inner storage pocket is expandable and includes a tab to label the different sections. You can also write or draw on your pages. This dotted journal notebook is a perfect way to record your thoughts, ideas, and inspirations.
Summing up our top tools for graphic designers
The tools I've listed here are just the ones I use to create graphic design work, but there are tons of different ways to make money online. It depends on your strengths and talents. If you're good at drawing, then start a design company! If you like taking pictures and writing, start a travel blog. There are so many different options, and I hope you find something that works for you!
Check out our list of top tools and resources for graphic designers.
Last update on 2023-06-03 / Affiliate links / Images from Amazon Product Advertising API