Professional Logo Design Process: How To Make Logos
A logo is often the first impression a company makes on potential customers. It's an iconic representation of your brand, encapsulating your vision, personality, and values into a single graphic design. At Inkbot Design, we understand the importance of getting your logo right from the start. Over the years, we've developed a proven logo design process, allowing us to create logos our clients love consistently.
In this blog post, I'll walk you through our logo design process from start to finish. I'll explain the critical steps and best practices we follow to develop distinctive, meaningful, and memorable logos. Whether you're looking to create a logo for your company or simply interested in how the logo design process works, you'll get an inside look at our team's methods to craft logos our clients are proud to put on their products, websites and marketing materials.
Developing an effective logo requires skill, experience, and thoughtful collaboration with the client. Our process facilitates this collaboration and ensures we create tailored logo solutions that capture the heart of our clients' brands. We're excited to provide insight into how we bring logos to life.
TL;DR:
A well-designed logo is crucial for a business: A logo represents the brand identity and serves as a visual representation. It creates a lasting impression on consumers and helps differentiate a company from its competitors.
The logo design process involves various steps: Gathering information and understanding the brief allows designers to meet client expectations. Researching and understanding the target audience helps create a logo that resonates with them. Sketching, conceptualising, refining, and selecting the final design are essential to creating an impactful logo.
Colour, typography, and shape play significant roles in logo design. Choosing the right colour palette evokes emotions and establishes brand recognition. Selecting appropriate typography ensures readability and reflects the brand's personality. Creating meaningful shapes and symbols adds visual interest and communicates the brand message effectively.
Logo design file formats and guidelines are essential considerations: Using vector file formats ensures scalability and maintains design integrity. Considering different file formats for various use cases, such as print or digital, provides versatility and compatibility.
Challenges can arise during the logo design process: Overcoming challenges and ensuring a successful logo design process requires effective communication, understanding client goals, and adapting to changing requirements. Collaboration and feedback play a vital role in achieving the desired outcome.
The Importance of a Well-Designed Logo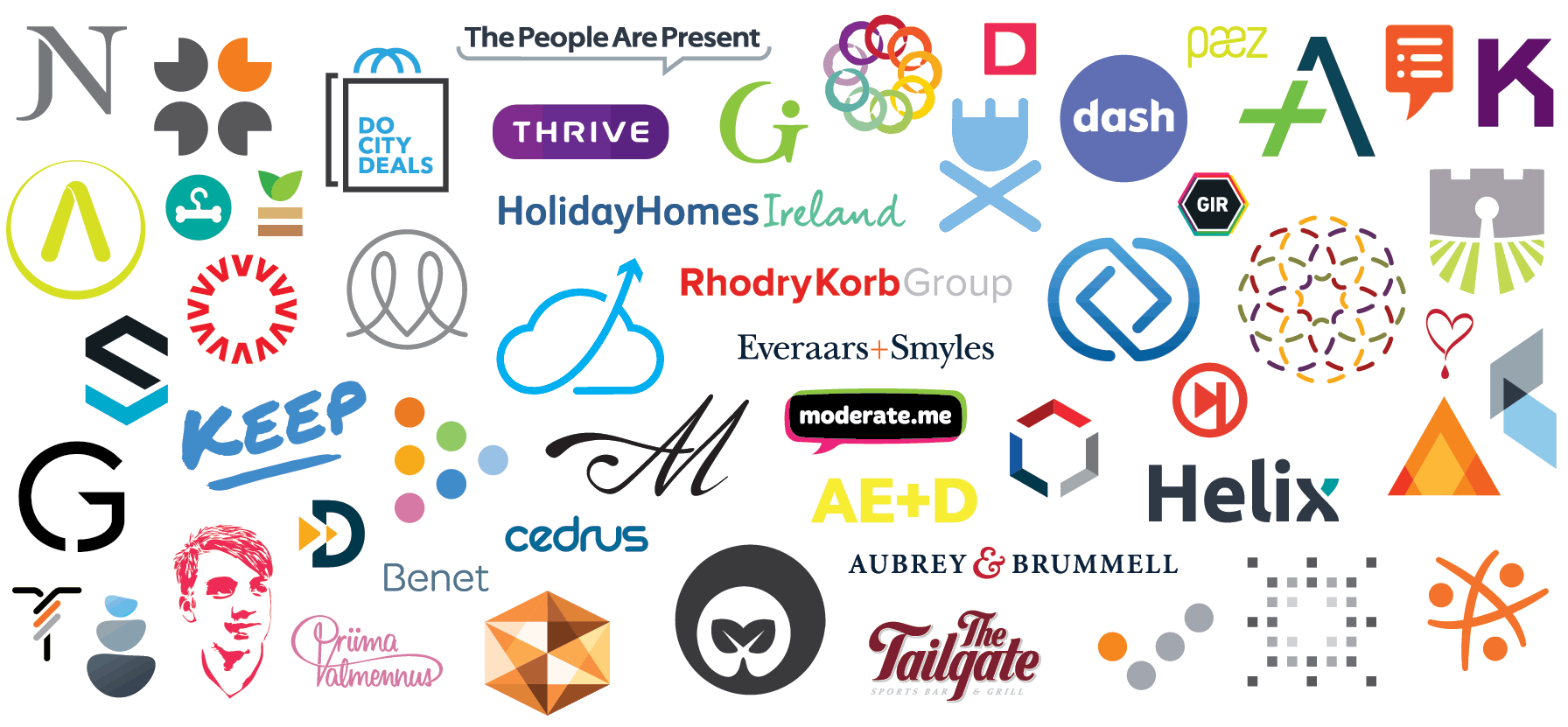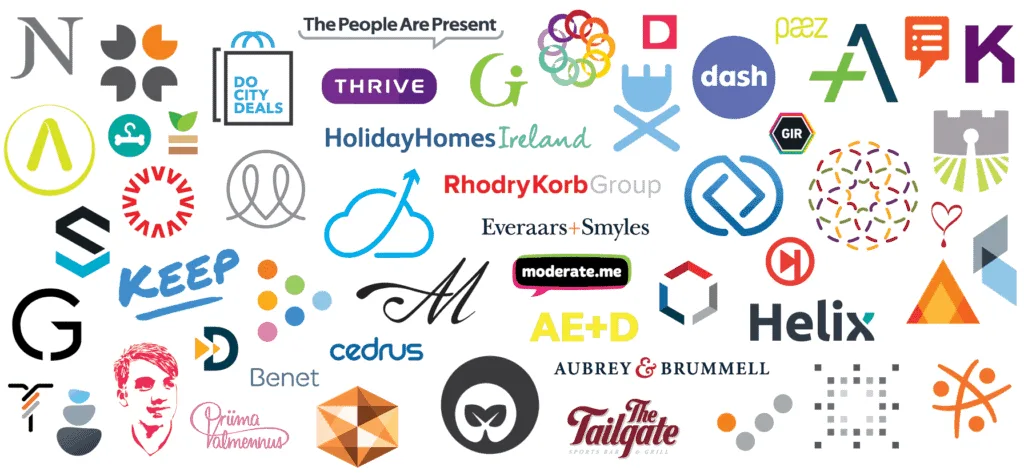 A well-designed logo is crucial for any business or organisation as it serves as a visual representation and the face of the brand. It is essential to create a logo that accurately conveys the identity and values of the company.
A well-designed logo helps establish brand recognition. When customers see a symbol associated with a particular brand, it triggers their memory and creates a connection. This connection builds trust and loyalty, making customers more likely to choose that brand. For example, the golden arches of McDonald's or the bitten apple of Apple Inc. are instantly recognisable logos that have become synonymous with their respective brands.
A well-designed logo also helps differentiate a business from competitors in a crowded marketplace. A unique and eye-catching logo can capture the attention of potential customers and set the brand apart from others offering similar products or services. A prime example is the Nike swoosh, which distinguishes the brand in the athletic apparel industry.
Moreover, a well-designed logo can evoke emotions and create a lasting impression. The colours, font, and imagery used in a logo can communicate the brand's personality and values. For instance, bright and playful colours may convey a fun and energetic brand, while muted tones indicate sophistication and elegance. This emotional connection formed through the logo can influence customers' perceptions and attitudes towards the brand.
In addition, a well-designed logo enhances brand credibility and professionalism. Customers are more likely to trust a business with a polished and professional logo, as it gives the impression that the brand is established, reliable, and pays attention to detail.
To illustrate the importance of a well-designed logo, let's consider the case of a small bakery in a crowded city. The bakery had a generic logo that blended in with the rest of the competition. However, after investing in a professional designer to create a new logo that incorporated elements of their handcrafted products, the bakery saw a significant increase in customer traffic. The new logo helped differentiate the bakery from its competitors and communicated its commitment to quality and authenticity. Within a few months, the bakery experienced a 25% increase in sales, proving the power of a well-designed logo.
Understanding the Logo Design Process
Let's dive into the fascinating world of logo design and understand the step-by-step process behind it. We'll explore various aspects, such as gathering information, researching the target audience, sketching ideas, refining designs, and selecting the final masterpiece. Along the way, we'll discover how designers creatively combine meaningful shapes, symbols, and typography to leave a lasting impact on viewers. So, join me as we embark on a journey to unravel the intricacies of the logo design process from start to finish.
Professional Logo Design Process
1.0 – Construct the Creative Design Brief
Gathering information and understanding the brief is essential when starting the logo design process. This step is crucial in creating a successful logo design that aligns with the client's vision and goals. Here are the critical steps involved in gathering information and understanding the brief:
1. Communication with the client: Begin by having a detailed discussion with the client to comprehend their business, industry, and target audience. Gather insights into their values, mission, and unique selling proposition.
2. Identify the scope and requirements: Determine the specific deliverables and conditions for the logo design project. Clarify the desired style, format, colour preferences, and any particular imagery or symbolism the client wants to incorporate.
3. Research the competition: Analyse the client's competitors to understand the market landscape better. Identify common design elements and visualise ways to differentiate the client's logo from the competition.
4. Research the target audience: Conduct thorough research on the client's target audience. Understand their demographics, preferences, and values. This insight will help create a logo that resonates with the target audience and effectively communicates the client's message.
5. Define design objectives: Based on the gathered information, establish clear design objectives for the logo. These objectives should align with the client's brand identity, positioning, and desired message.
6. Set project timelines and constraints: Discuss project timelines, budget, and any other limitations with the client. This will ensure the design process stays on track and within the defined parameters.
Pro-tip: During the initial meeting, ask open-ended questions to encourage clients to share their thoughts and ideas freely. This will help you better understand their requirements and facilitate a more collaborative approach to the logo design process.
1.1 – What is a Creative Design Brief?
A creative design brief is a document for a design or development project created during a consultation between the client and the designer.
In our case, it is a set of around 20 questions and takes approximately one hour to complete.
The more complete the answers, the better we can communicate through the design concepts – so we advise clients to spend time completing it.
1.2 – What Questions do we ask Clients?
The logo and branding questionnaire we use is broken down into several key areas:
– About Your Business – What does your business/product do? What problem do you solve for your customers? What about your background, product, or service sets you apart from your competitors?
– About Your Customers – Describe your ideal client; what is the primary message you want to convey to your customers?
– About the Project – If you have an existing brand/identity, why isn't it working for you? Please share three links to Brands/Logos that inspire you. What do you like best about them? Describe your brand's desired look and feel using five adjectives or short phrases.
2.0 – Research & Discovery Phase
Once the answers to the questionnaire are complete, we will go through and build up a solid base to work from moving forward.
Further questions may arise, which can be discussed so we can best understand the project before getting started.
2.1 – Client Discovery
We look into the existing business (unless it is a brand new startup) and uncover where they are currently regarding Branding overall.
There may be facets of their business that had not been mentioned in the initial consultation. Still, the critical point to client discovery is understanding their issues further to provide the best solution possible.
Often, the client may not know 'why' their brand is struggling, but to an expert brand consultant, looking at their current setup may provide meaningful answers in the logo design process.
2.2 – Industry Discovery
Working in many industries, learning about the particular 'niche' the client resides in is always important.
We look at their competitors to see what they are doing – if they are doing well, we consider what they are doing right.
If they are doing things badly, we can quickly know what to avoid to help our clients succeed.
2.3 – Qualitative Research & Quantitative Research
For a more comprehensive Brand Identity design process, we delve deeper into the Brand in question research levels through Qualitative and Quantitative research methods.
Naturally, this takes a lot of time, so the lower-priced logo design packages will tend to skip over this part.
Qualitative Research is primarily exploratory research.
We use it to discover reasons, opinions, and motivations – it provides insights into the overall problem.
Qualitative Research is also used to uncover trends in thought and opinion.
Quantitative Research is used to quantify the problem by way of generating numerical data that can be formatted into usable statistics.
It is used to quantify attitude, opinion, behaviour, and other defined variables – and generalise results from a larger sample population.
Quantitative Research uses measurable data to formulate facts and uncover patterns in research.
2.4 – Researching the Target Audience
Researching and understanding the target audience is crucial in the logo design process. It helps designers create a logo that effectively appeals to the intended audience and aligns with their preferences and values.
Demographics: Analysing the demographic factors of the target audience, such as age, gender, location, and income level, provides insights into their characteristics and preferences. For example, a logo targeting young adults in urban areas may use vibrant colours and modern typography.
Psychographics: Understanding the psychographic traits of the target audience, including their interests, lifestyle, and values, helps designers create a logo that resonates with their emotions and aspirations. Incorporating nature-inspired elements for a logo targeting environmentally conscious consumers can evoke a sense of sustainability and eco-friendliness.
Competitor Analysis: Researching competitors' logos and branding strategies within the same industry or niche helps designers identify unique visual elements and establish differentiation. By analysing the target audience's response to competitor logos, designers can create a logo that stands out and appeals to their desires and expectations.
Feedback and Testing: Gathering feedback from the target audience through surveys, focus groups, or online platforms allows designers to understand their preferences and make necessary adjustments to the logo design. This iterative process ensures the final logo effectively communicates the intended message to the target audience.
A true story that reflects the importance of researching and understanding the target audience involves a small local bakery. The bakery had a logo that was designed without considering its target audience. The logo featured bold and vibrant colours, modern typography, and abstract shapes, which appealed more to a younger, urban demographic. The core customer base of the bakery was primarily older individuals from the local community who preferred traditional and nostalgic elements.
After conducting market research and understanding the target audience, the bakery redesigned its logo by incorporating classic visuals and a softer colour palette. As a result, the redesigned logo resonated better with the target audience, leading to increased brand recognition and customer loyalty.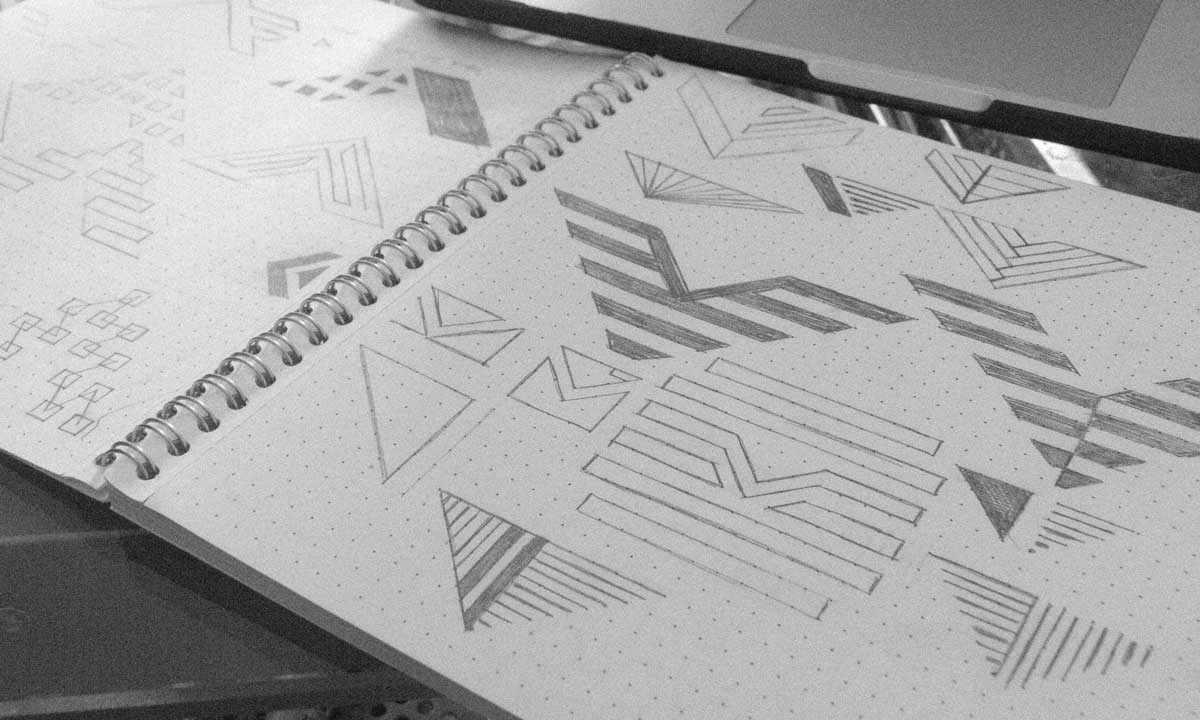 3.0 – Logo Sketches & Brainstorming
When sketching and conceptualising ideas for a logo, it's essential to start by gathering all relevant information and understanding the brief provided by the client. This involves understanding their business, target audience, and design preferences. Once you have a clear understanding of the client's requirements, you can proceed with the following steps:
Research and analyse the target audience to understand their preferences, interests, and expectations. This will help you create a logo that resonates with them.
Brainstorm and sketch out different ideas and concepts for the logo. Explore various design styles, typography options, and symbols that align with the brand's identity and objectives.
Experiment with different logo design variations, using different layouts, colours, and shapes. This stage allows for exploration and creativity to bring the initial ideas to life.
Share the sketches and conceptualised ideas with the client for feedback and input. This collaboration ensures the design aligns with their vision and meets their expectations.
Based on the client's feedback, refine and iterate on the design. Make necessary adjustments and enhancements to improve the concept and visual appeal of the logo.
Repeat the feedback and iteration process until a final design is selected. This involves multiple revisions to ensure the client's satisfaction and the logo's effectiveness.
During one of my experiences sketching and conceptualising ideas for a client's logo, I had a unique encounter. The client was a small, eco-friendly skincare brand that wanted a logo that reflected their commitment to sustainability and natural ingredients. As brainstorming ideas, I stumbled upon using leaves as a prominent element in the logo design.
I started sketching different variations of leaves, exploring different shapes and arrangements. The client loved the idea and was particularly drawn to the simplicity and elegance of a single leaf. We discussed the symbolism of the leaf, representing growth, renewal, and the natural elements that the brand emphasised.
Inspired by this concept, I further refined the design by incorporating subtle curves and lines to depict the intricate details of the leaf. I experimented with different colour schemes, finally settling on earthy tones to reinforce the brand's connection to nature.
The client was thrilled with the final logo design, as it beautifully captured their brand values and connected with their target audience. It was a rewarding experience to see how a simple idea and sketch evolved into a meaningful and impactful logo that accurately represented their brand identity.
3.1 – Mood boards and Reference Imagery
Mood boards and reference imagery are collected from the start, occasionally with assistance from the client who has sent over images that portray the look or feel of what they want to communicate in the logo design.
It can be hard to describe 'themes' or colours in words, so we recommend the client send us some visual inspiration if they can.
3.2 – Quick Sketches and Basic Forms
From the first sketch in the notepad, visual iconography or shapes may be appealing and worthy of development.
At this stage, we may move to the grid or dotted paper, redrawing and enlarging the original design and refining it with a pen for the next step.
3.3 – Refining the Logo with Gridlines
Further development of the logo sketches may include grids and lines drawn to balance and align things correctly.
Even organic shapes can be improved with a constructed grid, be it how the logomark could sit alongside the logotype.
4.0 – Conceptualisation
Although conceptualisation can be defined as 'the forming of a concept', at this point in the logo design process for clients, it is more a case of refining an idea further by getting onto a computer.
The 'idea' is given a new viewpoint when it can be viewed on a screen, allowing us to observe any immediate concerns that may have been overlooked in the sketch.
4.1 – Creating Digital Versions of the Sketchbook
When it comes to logo design, creating initial digital designs is an essential step in the logo design process. Here are the steps involved:
Review the gathered information and brief: Before starting the digital design process, thoroughly reviewing the collected data and the logo design brief is crucial. This will give a clear understanding of the client's requirements and expectations.
Brainstorm ideas and concepts: Next, brainstorm various ideas and concepts for the logo design. This can be done through sketching, mind mapping, or any other creative technique that helps generate initial design concepts.
Choose the appropriate design software: Select the proper design software based on the project's requirements. Popular graphic design software options include Adobe Illustrator, CorelDRAW, or Sketch.
Create initial design concepts: Utilising the chosen design software, start creating the initial digital design concepts. Begin by exploring different typography options, shapes, and symbols that align with the client's brand identity and values.
Experiment with colour schemes: Explore different colour schemes to enhance the visual appeal of the logo design. Consider the psychology of colours and their impact on the target audience. Remember to choose colours that resonate with the brand's personality and evoke the desired emotional response.
Iterate and refine the designs: Once the initial digital designs are created, iterate and refine them based on client or design team feedback. This involves making necessary adjustments and improvements to create a more polished and visually cohesive logo design.
Consider scalability and versatility: During the initial digital design phase, it is essential to ensure that the logo design is scalable and versatile. The design should maintain its visual integrity and legibility across different sizes and mediums.
Creating initial digital designs is a crucial step in the logo design process as it sets the foundation for the final design. Following these steps, designers can create visually compelling logos that accurately represent the client's brand.
4.2 – Exploration in Monotone
Before colours are applied to any design, consideration of the logo design process must be taken in monotone black and white shades.
These are the extremes of colour, light and tone.
We see a lot of poorly created logo designs where the designer did not worry about how the logo would look in black and white.
Even though 'fax' as a medium is dying out, a great logo design must have the ability to look good in any format, in any output.
4.3 – Creating a Logotype
Once we have some rough ideas for the logomark, we will start thinking about how the company name will be represented through the logotype.
We will have a general idea of the style of typeface we are looking for, such as a contemporary sans-serif or old-style serif. Still, finding the perfect font for the job involves browsing through an extensive library we have collected.
If we want to be communicated to find anything that fits the bill, a stylistically 'close' font may be customised to fit the project's needs.
This can be advantageous, as it creates a unique quality for the Brand; however, expanding this to a bespoke font may add to the costs involved.
4.4 – Pulling it all together
Once we have a handful of typefaces appropriate to the Brand, we will explore how they look side-by-side with the logomark symbols created previously.
Several chosen colour palettes will be integrated into the design to see what feels like the most assertive approach.
Ultimately, this part of the logo design process involves many comparison prints that can be considered on one page.
5.0 – Refinement & Client Presentation
The strongest logo concepts will be collated into a client presentation document at this juncture.
We will show how the logo looks on various background colours, at different scales and alongside some logo mockups, such as a design rendering on a uniform or vehicle wraps.
This helps the client visualise their logo in a 'real world' setting rather than just central on a page.
5.1 – Colour Scheme Exploration
Again, alternative colour schemes may be presented to the client at this stage to help visualise the concept's potential.
As we said before, colour is subjective, and a simple hue shift can make a difference.
Maybe one of the red tones is quite vivid or a tone too light; we can show some quick alternatives to suit every eye.
5.2 – Future-proofing Adaptability
Consideration of 'how' the logo may know in future is taken, for we believe a logo should be timeless rather than create issues down the line or appear dated in just a few years.
5.3 – Creating Digital Mockups
For example, showing how a concept could look if the client uses it on a shirt can help them see the idea over the visual aesthetic.
It always impresses, too, so we ensure appropriate mockups are included.
5.4 – Logo Design Presentation to Client
The initial logo design presentation is exported to a secure PDF format, allowing them to view it on screen or print it out.
Printing is always recommended as their monitor may not show colours accurately, and the embedded print profiles allow for a more accurate representation.
Each concept has its PDF, ranging from 5-10+ pages depending on the project's scope.
6.0 – Feedback & Consultation
We advise clients to at least spend a few days to a week with the initial concepts, although first impressions are always worth noting.
Print them out, stick them around the house or office and let the eye be drawn to them randomly and naturally, as any real-life viewer may do when encountering the Brand.
Get feedback from trusted friends and family, including current employees who will understand the Brand through their involvement.
Even if there are mixed opinions, all are valid and provide direction that allows us to improve anything that may be needed.
Afterwards, a meeting can be arranged, or feedback can be provided via email to move forward.
Occasionally, we will have more questions at this stage to further extract detailed feedback from the client.
6.1 – Discuss Logo Concepts with the Client
We will discuss the concepts with the customer to gauge feedback.
The discussion may take no time if the client has found one of the concepts perfect for several hours if they have any uncertainties or questions that need clarifying.
It is all part of a professional logo design process!
6.2 – Advise and Provide Guidance on Selection
When selecting the final design for a logo, there are several vital steps to consider. These steps ensure the chosen method is visually appealing and effectively communicates the desired brand identity. Here is a list of steps to follow:
Review the design brief: Before making a final decision, carefully review the design brief provided by the client. This document outlines the specific requirements and preferences for the logo design.
Gather feedback: Seek feedback from stakeholders, such as the client or team members, to gather different perspectives and insights on the design options. This helps ensure a well-rounded evaluation process.
Consider the target audience: Evaluate how the final design aligns with the expectations and preferences of the target audience. A logo must resonate with the intended audience to be effective.
Assess scalability: Examine how the final design will appear in various sizes and formats. A logo must be scalable to maintain its visual integrity across different mediums, such as print and digital.
Test for versatility: Test the flexibility of the final design by applying it to different applications, such as business cards, websites, and social media profiles. The design should work well and convey the desired message across various platforms.
Evaluate simplicity and memorability: Assess whether the final design is simple yet memorable. Simple logos are often more versatile and have a greater chance of being easily recognised and remembered by the audience.
Consider colour and typography: Analyse how the chosen colour palette and typography enhance or detract from the overall design. Colours and fonts should align with the brand's identity and convey the desired message.
Solicit final feedback: Seek the client's last input and approval on the design. Ensure that any requested revisions or adjustments are incorporated into the final version.
Ensure the design aligns with brand values: Evaluate whether the final design accurately represents the brand's values, personality, and positioning. The logo serves as a visual representation of the brand and should convey the desired image.
Make a final decision: Based on the feedback, evaluation, and alignment with brand values, make an informed decision on the final design. Ensure the chosen method meets all the criteria and effectively communicates the desired message.
By following these steps, you can confidently select the final design for a logo that will effectively represent the brand and resonate with the target audience.
6.3 – Discuss Potential Developments the Client would like to see
Development varies considerably between projects, but overall, it is easier to develop the aesthetic side than the conceptual.
Aspects such as an alternate colour scheme or typeface can change the 'look', but the significance or meaning of a logo is much harder to modify.
7.0 – Concept Development
Based on the feedback and discussion with the client, we will look into developing and tweaking a chosen concept.
This may be minor changes to the colour scheme, looking at different layouts, or presenting some alternative typefaces for consideration.
In almost every case, one concept will be perfect for the client, but occasionally, we have had to go down two chosen routes where a client cannot decide.
Usually, at this point, only one or two development cycles are needed, as it comes down to a colour or style element.
8.0 – Completed Graphic Design Presentation
Like the initial concept presentation, this stage involves a more focused approach, where one concept has been fully fleshed out.
Further mockups and realised stationery or business cards could be presented as the next logical step.
The Branding Process Steps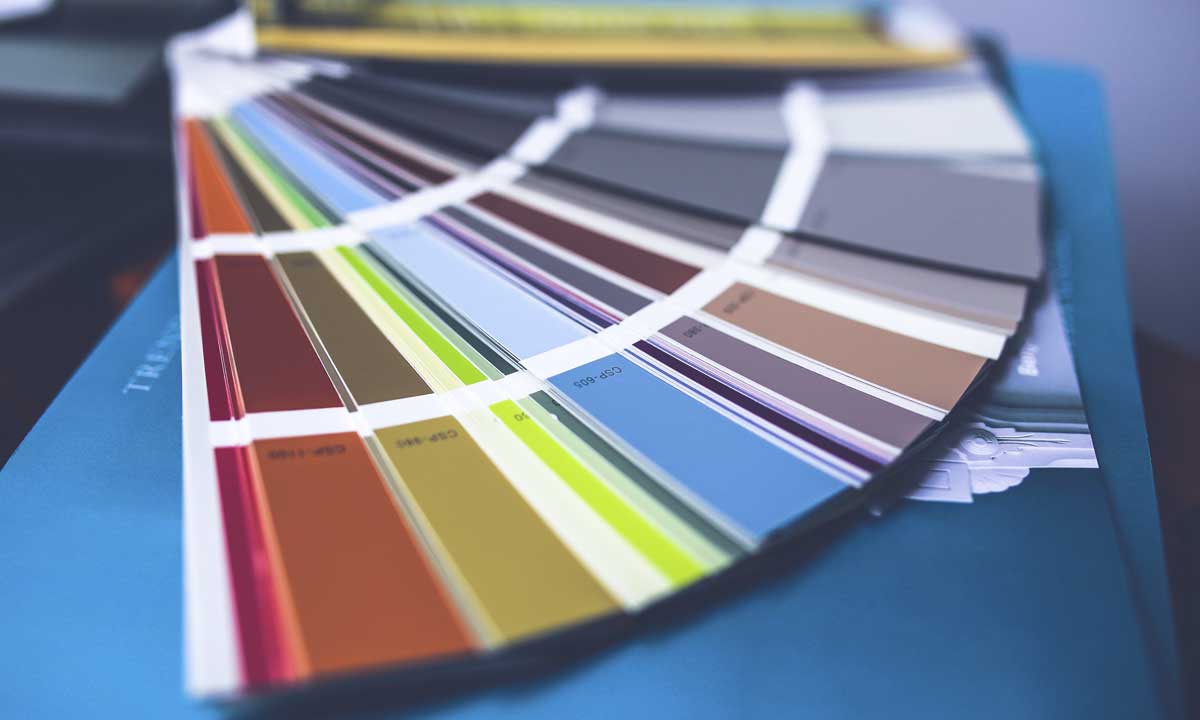 9.0 – Expansion of Brand Collateral
Once the final logo design has been signed off, providing that it is not the end of the project based on the client's needs.
We can move to expand the logo onto the further branding process steps.
As mentioned before, a typical example is company stationery.
Everything from letterheads to business cards or marketing materials can be created.
9.1 – Create Branded Stationery based on the Final Logo Design
Based on the client's physical location, the local stationery dimensions must be considered.
A UK printer's letterhead differs significantly from a US-based printer's.
We have created several templates that suit the global location of the customer, so it is just a case of working to build the specific layouts.
9.2 – Expand the Branding onto Social Media Elements
From the social network profile images to the banners and headers, current dimensions ensure everything looks perfect for the big reveal of the new Brand Identity to the world.
9.3 – Provide any Further Brand Collateral Required – Vehicle Wraps, Signage, etc.
This step in the logo design process is always individual to the client, as not every business would need external signage.
If you run a gym, you may need to be Branded with uniforms, or if you own a car salesroom, vehicle wraps may be the better fit.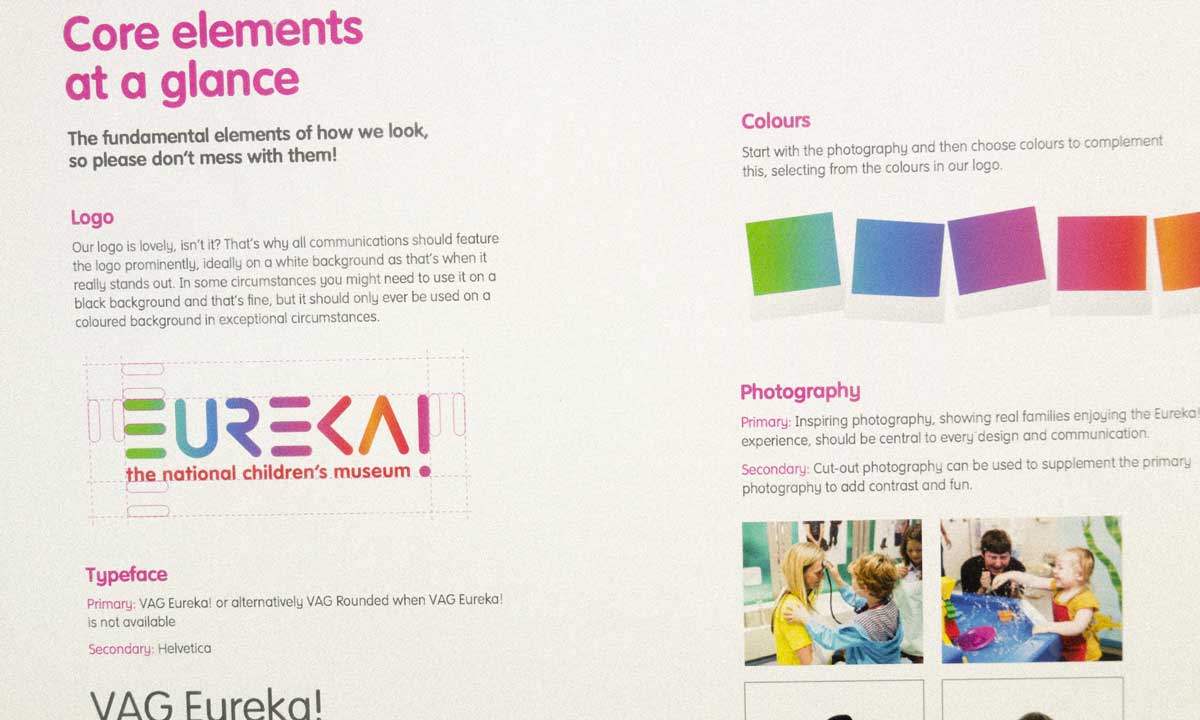 10.0 – Final Files, Delivery & Support
Everything is created in vector format in Adobe Illustrator and can be exported to any format required.
The standard files consist of AI (for future editing if desired), .EPS / .PDF (for printing), .JPEG (for viewing) and PNG (with a transparent background for web use).
The Vector file formats allow maximum output range because you can scale the size without losing quality or sharpness.
This means the logo design on a business card will also look perfect on a billboard.
10.1 – Export all Final Files and Organise
The final files for a project will be neatly arranged so that the files are clear where they will be used.
All appropriate formats and layouts and monotone black-and-white versions for varied usage backgrounds are included.
If there is any 'layout' design, such as brochures or marketing flyers, files will be packaged in InDesign to include the images and fonts used, where applicable.
10.2 – Create Brand Guidelines Document
Brand Guidelines are just the 'rules' of how the Brand will be presented to the world.
They can be passed along to a web developer who can quickly see the exact colour values to use on the website and what fonts to utilise in the content.
Similarly, these guidelines can be sent to a printer to ensure maximum accuracy when the documents are printed through Pantone colour values.
10.3 – Send ZIP to Client and Permanently Archive
Everything is zipped up and emailed to the customer, CC'ing any additional employees needing access to the original files.
We then permanently archive the ZIP file into our cloud archive, allowing the client to have a backup should they misplace the designs.
10.4 – Ensure the Client Understands all Final Files and give Usage Instructions
We want to ensure the client knows how to use the designs they have paid us for so we can provide immediate assistance or answer any questions they may have at any point in the future.
The Role of Colour, Typography, and Shape in Logo Design
The Role of Colour, Typography, and Shape in Logo Design cannot be underestimated. This section will explore the importance of choosing the right colour palette, examine the differences between vector and raster file formats, and how they impact logo scalability and versatility. We'll also discuss the importance of using the appropriate file formats for different use cases. So, let's unravel the power of colour, typography, and shape in creating impactful logos!
Choosing the Right Colour Palette
Choosing the Right Colour Palette is an essential aspect of logo design as it contributes to creating a visually appealing and practical design. Here are some factors to consider when selecting the colour palette for your logo:
Brand Identity: The colours you choose should align with your brand identity and the message you want to convey. Each colour has psychological associations, so consider the emotions and values you want your logo to evoke.
Colour Theory: Understanding colour theory can help create harmonious and visually appealing combinations. Consider factors such as complementary colours, analogous colours, and the use of warm or cool tones to create balance and contrast in your logo.
Target Audience: Consider the preferences and cultural associations of your target audience. Different colours have different meanings in different cultures, so choosing colours that resonate with your audience and are appropriate for your industry is essential.
Contrast and Legibility: Ensure that your chosen colour palette allows for clear contrast and legibility of your logo. Avoid using colours that may blend or make reading or recognising your logo difficult.
Versatility: Your logo will be used across various mediums, from small digital screens to print materials. Consider how your chosen colours will appear in different sizes and formats to ensure they maintain their impact and legibility.
Competitor Analysis: Research your industry and competitors to understand the colour palettes commonly used. This will help you differentiate your brand while still maintaining visual appeal.
Remember, the right colour palette can significantly impact the success and recognition of your logo. Take the time to carefully consider these factors and choose a colour palette that aligns with your brand and effectively communicates your message.
Selecting Appropriate Typography
Choosing the right typography is a crucial aspect of logo design. It helps to convey the brand's personality, set the tone, and enhance the logo's message. When selecting appropriate typography, several factors need to be considered.
The font style should align with the brand's identity and target audience. A clean and elegant serif font could suit a professional and sophisticated brand. On the other hand, a bold and modern sans-serif font may be more appropriate for a tech-savvy or edgy brand. Understanding the brand's values and the target audience's preferences is essential in making the right choice.
Legibility is of utmost importance. The chosen typography should be easily readable, even at small sizes or from a distance. Avoiding intricate or overly decorative fonts can ensure the logo is easily understandable and recognisable. The contrast between the text and the background is necessary to maintain readability.
Consistency across different platforms and applications is vital. The selected typography should be available in various formats and have a range of weights and styles. This consistency ensures the logo remains cohesive and visually appealing across print, digital, or signage mediums.
The typography should have the potential for customisation and adaptability. It should be flexible enough to accommodate alterations without losing its essence, allowing for variations in marketing materials or future brand iterations.
Appropriate typography for a logo requires careful consideration of the brand's identity, legibility, consistency, and adaptability. By understanding the brand's values and target audience, designers can make informed choices to create an impactful and visually striking logo. History shows us that the evolution of typography has played a significant role in shaping design and communication. From ancient hieroglyphics to the invention of movable type by Johannes Gutenberg, typography has evolved to become a complex art form. It continues to grow with modern digital platforms, offering designers an extensive array of choices and possibilities. Selecting appropriate typography remains central to creating visually stunning and impactful logos.
Creating Meaningful Shapes and Symbols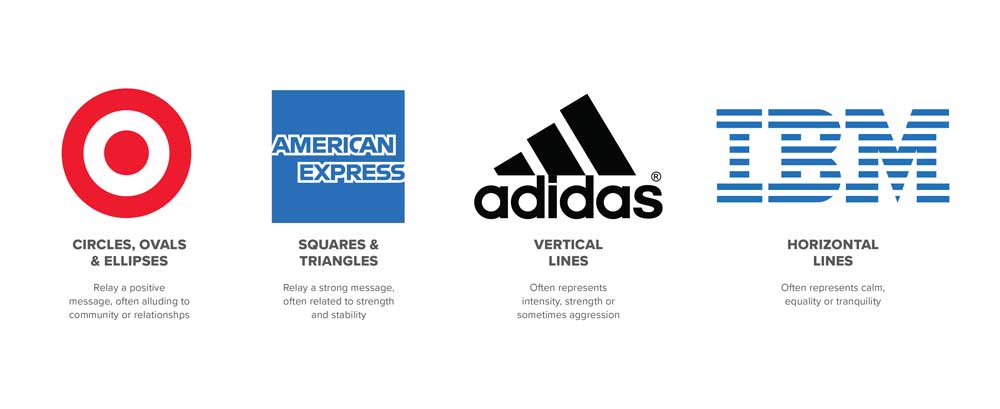 When creating shapes and symbols for a logo, it is essential to have a deep understanding of the brand or company. This includes knowing its values, mission, target audience, and overall aesthetic.
Start by brainstorming various shapes and symbols that align with the brand's values and message. Consider the emotions or associations that different shapes and symbols can evoke.
Research cultural and historical symbols that may be relevant to the brand. Look for symbols that have meanings aligning with the brand's values or characteristics.
Begin sketching rough ideas for shapes and symbols based on brainstorming and research. Explore different variations and combinations to find the most effective and meaningful design.
Review the initial sketches and identify areas where simplification and refinement can improve the design. Avoid overcrowding the logo with excessive details and ensure the shapes and symbols are easily recognisable.
Transfer the refined sketches into digital design software to create clean and polished versions of the shapes and symbols. Pay attention to details such as symmetry, proportions, and consistency.
Test the shapes and symbols at different sizes to ensure they maintain clarity and legibility. A meaningful design should be recognisable even when scaled down to small sizes or used in other contexts.
Assess how the shapes and symbols can be adapted and used across various applications. They should work well in large-scale and small-scale formats like signage and social media avatars.
Share the designs with clients, peers, or focus groups to gather feedback and perspectives. This can help identify any improvements or adjustments that could enhance the effectiveness of the shapes and symbols.
Based on the feedback received, make necessary iterations to the shapes and symbols. Continually refine and fine-tune until the final design is achieved, capturing the desired essence and meaning.
Creating meaningful shapes and symbols for a logo is thoughtful and iterative, aligning with the brand's values and resonating with its target audience.
Logo Design File Formats and Guidelines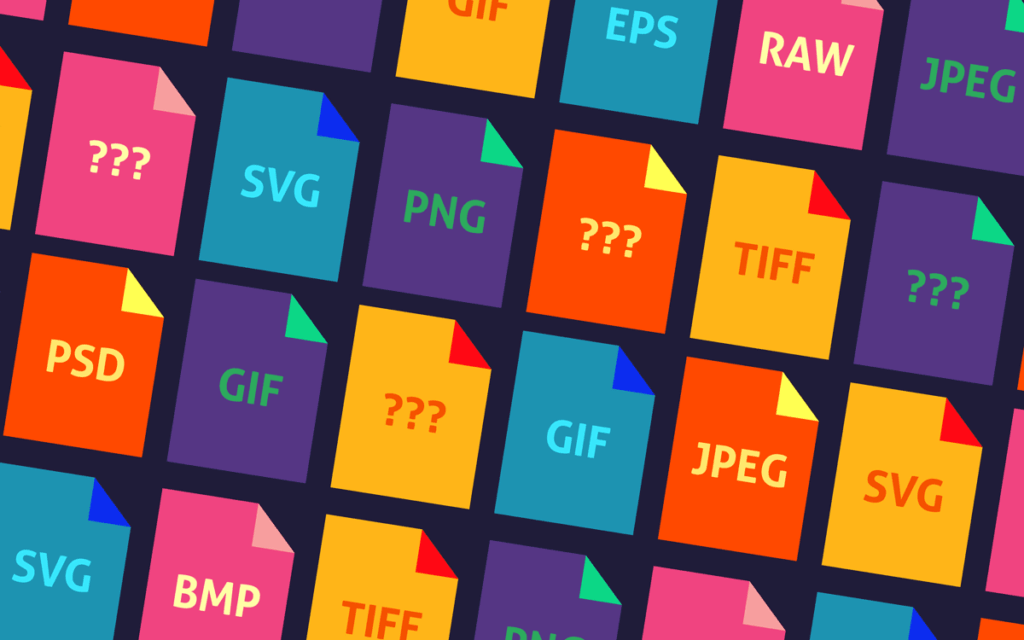 When it comes to logo design, it is crucial to understand the various file formats and guidelines to ensure the best results. Here is a list of important considerations:
Vector format: Logos should always be created and saved in a vector format such as .AI (Adobe Illustrator) or .EPS (Encapsulated PostScript). This allows for scalability without losing quality and ensures that the logo can be resized for different applications.
Raster format: While vector files are preferred, there may be situations where a raster format is required. The logo should be saved as a high-resolution .PNG or .JPEG file to maintain clarity and sharpness.
Colour modes: Logos should be designed and saved in the CMYK colour mode, suitable for print materials. The RGB colour mode should be used for digital applications like websites or social media. This ensures accurate colour representation across different mediums.
Clear space: Creating clear space around the logo is essential to maintain visibility and legibility. This refers to the area that must be held around the logo, free from other design elements or text.
Minimum size: Consider the minimum size at which your logo remains recognisable and legible. This is especially important for applications such as small icons or favicons. Ensure that your logo retains its integrity and visual impact even at smaller sizes.
File naming: Consistent and organised conventions are crucial for efficient file management. Use descriptive names that indicate the logo's purpose and version number, such as "CompanyName_Logo_FinalVersion.ai".
Usage guidelines: Provide guidelines for the correct usage of the logo. This includes specifications for resizing, colour variations, and any additional graphic elements that can be used with the logo.
By keeping these logo design file formats and guidelines in mind, you can ensure that your logo is versatile, visually appealing, and consistently represents your brand across different platforms and mediums.
Vector vs Raster File Formats
| | |
| --- | --- |
| Vector File Formats | Raster File Formats |
| Vector file formats consist of mathematical equations and lines. | Raster file formats consist of pixels. |
| They allow for unlimited scalability without any loss of quality. | They have a fixed resolution, which can cause pixelation when scaled up. |
| Standard vector file formats include AI (Adobe Illustrator), EPS (Encapsulated PostScript), and SVG (Scalable Vector Graphics). | Standard raster file formats include JPEG, PNG, and GIF. |
| Vector files are smaller in size compared to raster files. | Raster files can be larger due to the information stored in each pixel. |
| They are widely used in logo design, allowing effortless editing, resizing, and manipulation. | They are commonly used for photographs and complex images where detail is essential. |
| Vector file formats are best for creating logos and other graphics that need to be scaled to different sizes. | Raster file formats are suitable for images viewed on screen or in print at a fixed size. |
| Vector files are resolution-independent and can be easily converted to raster files. | Raster files are resolution-dependent and cannot be easily converted to vector files without losing quality. |
| Vector files are essential for professional printing as they ensure sharp and clean images. | Raster files can sometimes lead to blurry or pixelated prints if not used at the appropriate resolution. |
Ensuring Scalability and Versatility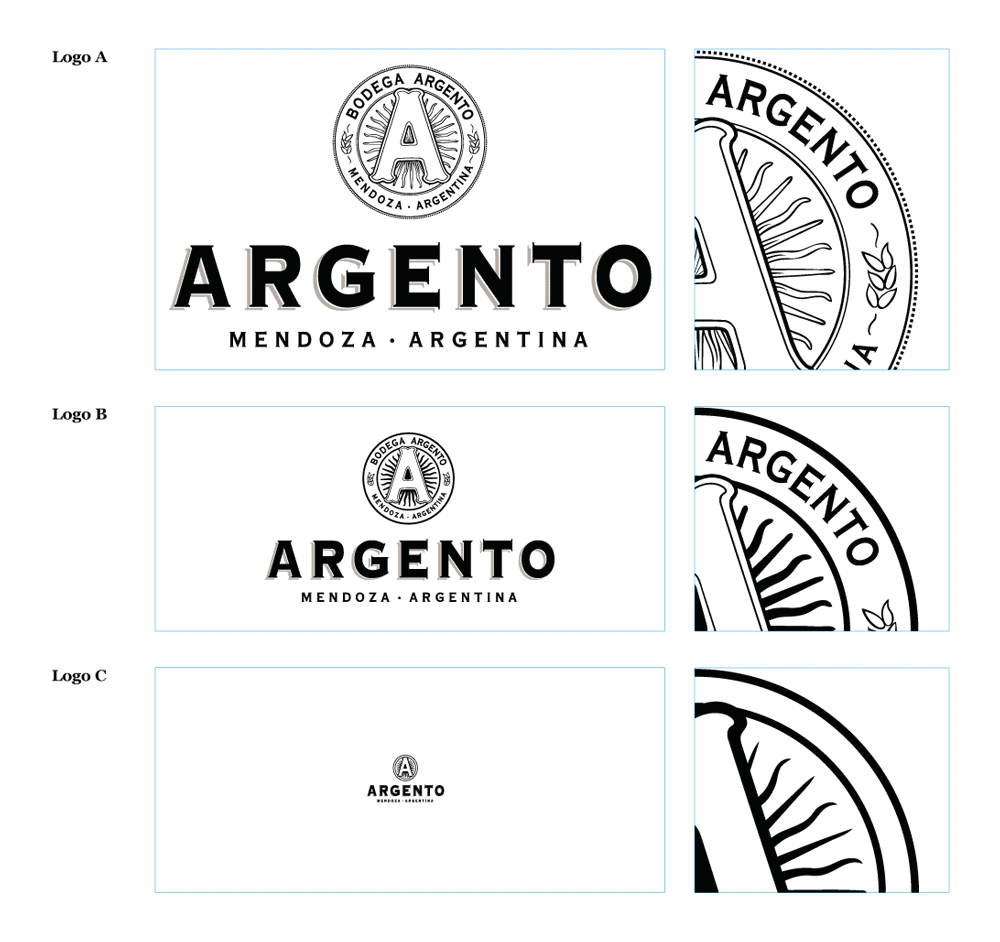 Ensuring scalability and versatility is essential in logo design as it enables the logo to be used seamlessly across different platforms and applications. There are several factors to consider when ensuring scalability and versatility in a logo design.
Vector file format: Using vector graphics ensures scalability. Vector files, such as SVG (Scalable Vector Graphics), allow the logo to be scaled up or down without losing quality or appearing pixelated. This ensures the logo can be used on various mediums, from small business cards to giant billboards.
Simplified design: A logo with a simplified and clean design is more likely to be easily adaptable to different sizes and formats. Complex details or intricate patterns may translate poorly when scaled down, reducing readability and impact. It is vital to ensure that the logo remains recognisable and legible even in smaller sizes.
Variations for different applications: Creating different logo variations to suit various applications can increase versatility. This includes variations for other colour schemes, backgrounds, or layouts. For example, horizontal and stacked logo versions allow for flexibility in placement and structure in various design contexts.
Scalable typography: Choosing a legible typeface that can be scaled without losing quality is crucial when selecting typography for a logo. Some typefaces may have delicate details that become difficult to read at smaller sizes. Opting for a versatile typeface ensures that the logo maintains its readability regardless of size.
Black and white compatibility: A logo design should work effectively in black and white and in colour. This ensures the logo can be reproduced when colour is limited or unavailable, such as in newspaper advertisements or black-and-white printing.
By considering these factors and incorporating them into the logo design process, designers can ensure that the logo remains scalable and versatile, maintaining its impact and effectiveness across various mediums and applications.
File Formats for Different Use Cases
When it comes to logo design, it is crucial to select the correct file formats for different use cases. Other formats offer varying levels of quality, compatibility, and scalability. It is essential to choose the appropriate format to ensure that your logo can be used effectively across different platforms and mediums.
| | | | |
| --- | --- | --- | --- |
| Format | Use Case | Advantages | Disadvantages |
| Vector (AI, EPS, PDF) | Print media, large-scale signage | Scalable without losing quality, can be resized to any dimension, ideal for high-resolution printing | Requires specialised software to edit, not suitable for web or digital display without conversion |
| Raster (JPEG, PNG, TIFF) | Digital display, web, social media | Compatible with most software and web browsers, smaller file size, supports transparent backgrounds | Resolution-dependent may lose quality when enlarged, not recommended for print or large-scale reproduction |
| SVG (Scalable Vector Graphic) | Responsive websites, interactive media | Resolution-independent can be scaled to any size without loss of quality, supports interactivity and animation | All browsers, with limited compatibility with some software, may not support it |
| ICO (Icon) | Favicon, mobile app icons | Specifically designed for small sizes, it supports multiple resolutions for different devices | Limited to icon use cases may not be suitable for larger applications |
Each file format has its strengths and weaknesses, and choosing the right one depends on the specific use case of your logo. For print media and large-scale signage, vector formats such as AI, EPS, or PDF provide the necessary scalability and high resolution. Raster formats like JPEG, PNG, or TIFF are more suitable for digital display and web applications due to their compatibility and smaller file sizes. SVG is ideal for responsive websites and interactive media where scalability and interactivity are essential. ICO format is designed for icons and is commonly used for favicons and mobile app icons.
When considering file formats for different use cases, it is crucial to understand the requirements of each medium and choose the format that best meets those requirements. Selecting the correct format ensures your logo looks professional and consistent across various platforms and mediums.
Potential Challenges and Tips for a Successful Logo Design Process
The logo design process can be both exciting and challenging. To ensure a successful outcome, it is crucial to be aware of potential challenges and follow some helpful tips. Here is a list of key considerations:
Client's Vision: One challenge is aligning the client's vision with your creative ideas. It is crucial to have a thorough discussion and gain a deep understanding of their brand values, target audience, and design preferences.
Research and Inspiration: Conducting research and gathering inspiration from various sources is essential. Explore the industry, competitors, and current design trends to create a unique and impactful logo.
Simplicity and Versatility: A successful logo should be simple, memorable, and versatile. Avoid overcrowding with excessive details or complex elements. Ensure the logo works well across different mediums and sizes.
Colour Selection: Colour plays a significant role in logo design. Consider the psychology of colours and choose a palette that effectively represents the brand's personality and resonates with the target audience.
Typography: Selecting appropriate typography is crucial in logo design. Ensure the font choice complements the brand's image and effectively communicates its message. Pay attention to legibility and scalability.
Feedback and Revisions: Collaboration with the client is essential throughout the design process. Seek regular feedback and provide revisions based on their input. This iterative approach ensures the final logo meets their expectations.
Scalability and Adaptability: The logo should be scalable without losing its visual impact. It should look cohesive and recognisable across different platforms, including print, digital, and social media.
Throughout history, logo design has played a significant role in brand recognition and communication. Take the iconic Coca-Cola logo, for example. The design, featuring a distinctive cursive script, was introduced in 1887 and has remained relatively unchanged. Its timeless nature has contributed to its recognition and success.
A successful logo design process requires addressing potential challenges and following these helpful tips. By understanding the client's vision, conducting thorough research, and focusing on simplicity, versatility, and adaptability, you can create a logo that effectively represents a brand and resonates with its target audience.
Some Facts About The Logo Design Process
✅ Good logos effectively communicate the core tenets and purpose of an organisation.
✅ Professional logo designers conduct industry and client research, brainstorm ideas, and create sketches in collaboration with their clients.
✅ Logos serve as the most recognisable representation of a company or organisation.
✅ Many brands choose to hire external assistance for logo design.
✅ Great logo design principles include simplicity, memorability, timelessness, versatility, and appropriateness.
FAQs
What is the process of designing a logo?
The process of designing a logo is long and complicated. We start by researching the client and their needs. Then, we start brainstorming ideas. We start with the concept and then work through the development process. We design the logo, prototype it, and present it to the client.
What are some essential steps in the design process?
In the beginning, you'll need to know your client's budget. You'll also need to determine how you want your logo to look. Then, you'll need to create a style guide that defines your logo's typeface, colours, and other elements. After this, you will need to begin creating concepts. You'll need to research the client and their company. You'll need to design a logo appropriate for the client's industry. After you've designed the logo, you'll need to create a prototype.
How many revisions are typically required during the design process?
There are usually several revisions required. You'll be asked to change the logo during the first round of revisions. You'll be asked to change the font, colour, and style during the second round of revisions.
How long does a logo design project usually take?
The length of a logo design project depends on many factors, including the size and complexity of the project. Some projects can take a few hours, while others can take months.
What do I need to do before starting the logo design process?
Before you start the design process, you'll need to think about what the final result will look like. Will it be two-dimensional, three-dimensional, or both? Will it be a flat, raised, or something else? Once you've decided on the type of logo, you'll need to decide what colours you want. Think about the colours that will work with your brand.
What is the most critical part of a logo design process?
An essential part of the logo design process is communication. You will understand the project if you and the designer are on the same page.
What do I need to know about the design process?
The process of designing a logo requires patience. You will spend a lot of time thinking and planning before you develop a good logo.
What are the benefits of working with a professional designer?
Working with a professional designer can be beneficial because they have the experience to ensure the design is unique and compelling.
What's the difference between a logo design and a brand identity?
A brand identity is a visual image representing your company and giving it a personality. It is meant to be used as a symbol of your company's product or service. A logo, on the other hand, is used to represent your company more personally.