Real Estate Graphic Design: How to Make it Appealing
You cannot ignore the power of attention-grabbing graphics in the real estate business.
Have you ever looked at that company logo you always used and started thinking it's time for a new one? 
Or maybe you have been going through your marketing materials and feel that the graphics in them don't match your personality. 
Visually appealing real estate graphic design goes a long way in promoting potential customer engagements and conversions.
The graphics create brand awareness for your business and influence your audience to reach a larger market.
The goal of any real estate business is to capture the viewer's attention immediately. 
To do this, the individuals must have a good stream of professionally created graphics that are appealing.
That said, here are the top ways that you can create appealing and irresistible graphics.
1 – Engaging the Audience
Engaging an audience goes beyond delivering the message you intend to them. Engaging an audience involves relating to them on a certain level.
In this case, engaging the audience is by creating graphics for them. Are you creating graphics for buyers or sellers?
Once it has been established whom the graphics are intended for, you could tailor the graphics specifically for them. It would help if you tailored graphics to meet the needs of a particular market.
Besides, engaging the audience involves going further with your relationship than just business. You could share relevant topics with them regardless of whether they are buying or selling a home.
Some of the ways that you could make your image more compelling include:
The success stories of some sellers
Some tips to aid new buyers
Information about the location of the house
Other information about the general area or city
What makes the particular house different from others?
Even as you include all this information in the listings, knowing your audience is the primary objective of creating good graphics.
Each demographic requires its own showcasing. For instance, you could not use the same graphic design for rentals for apartments for rent in Las Vegas, NV and rural properties.
2 – Attract the Potential Customers
Attracting customers in graphics involves generating leads. Generating leads and attracting customers is a way of increasing conversions on online platforms.
As real estate advocates, you want to increase the number of people viewing your content. However, increasing the number of people viewing your content will not matter if the graphic content is not good.
While creating a market share for your business, you want your customers to recognise your graphic work even when it does not have a name on it.
For this reason, there is a need to create graphics similar in mood, look and feel. This draws a connection between you and your potential clients.
When your content is easily recognisable and distinguishable by clients, then you become more trusted.
Getting this exposure online also increases your influence on social media sites. This influence grows beyond social media. 
You will be regarded as the real estate agent in the local area as your content becomes more popular and trustable. The more popular you are as a brand and a business, the more customers you will have.
Good graphics are the only way the customers will continue recognising your work; hence its importance is emphasised.
3 – Create an Appealing Listing Exposure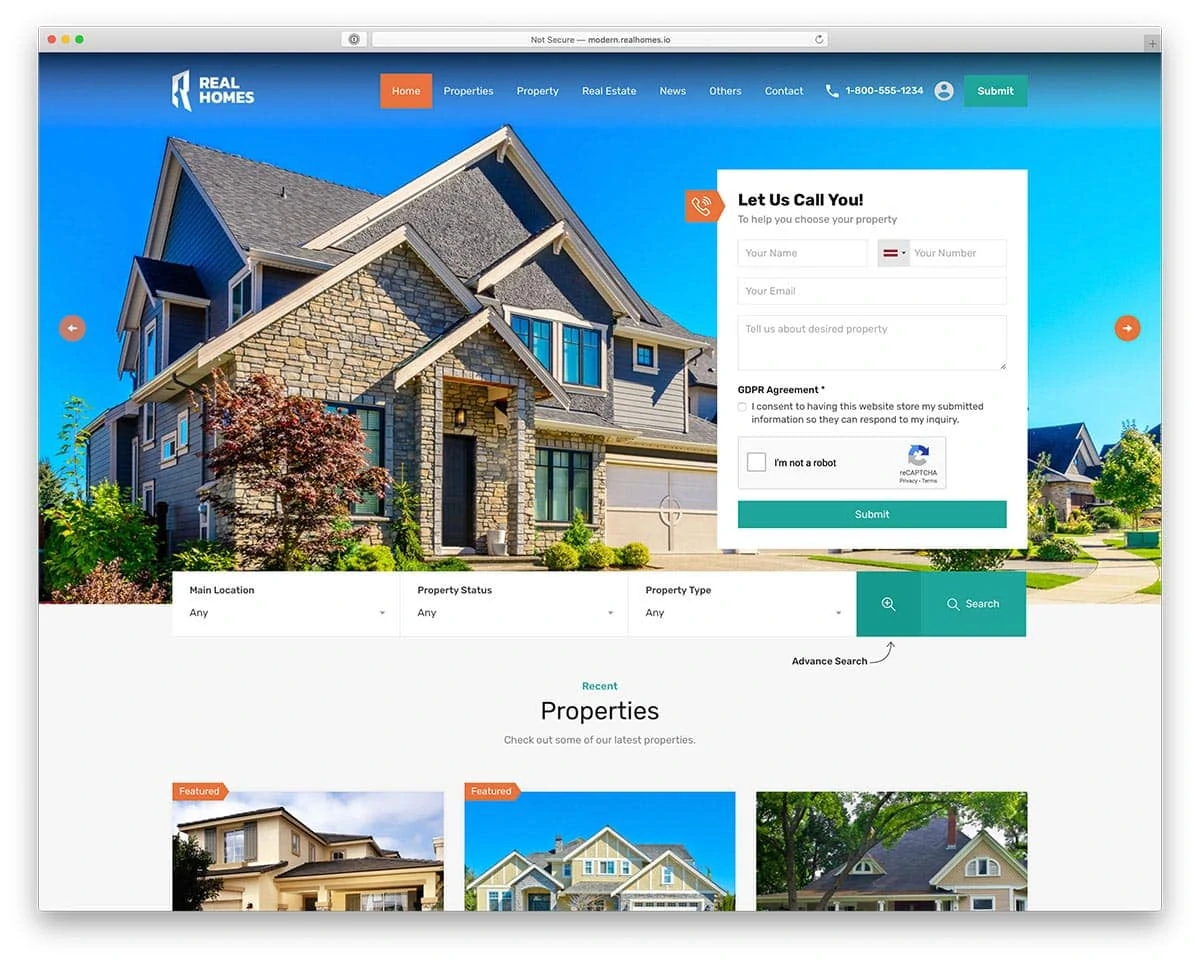 You may have good graphics already, but getting people to see them or come across them is difficult.
Today, the demand for web listings has grown exponentially, and buyers must see a web listing before they visit a house to see it. For this reason, providing an easy and quick way to access your listing is crucial.
You could use good graphics to create good listings. If the listing is visually appealing, then there is a high chance that the potential customer will want to visit the house to see it for themselves.
Several regular listings will make you known as an experienced professional in the business. This builds your reputation and attracts more customers to your doorstep.
4 – Avail All the Required Information to Your Potential Buyers
Using the proper graphics to market your business ensures that the buying process is as smooth as possible. 
This involves ensuring the buyers have all the information and resources they need to make purchase decisions immediately. 
Even before visiting the house in person, buyers know whether or not they like a house by its listing and the information it has on it.
Good graphics attract buyers' attention, and they become more curious about it.
Ensuring buyers have all the resources to decide involves using your expertise as an experienced real estate agent.
For instance, if the buyer has some challenges within your market, you need to recognise them, acknowledge them, and offer tips on making their stay more enjoyable.
Buyers regularly ask questions about a property listing by phone or email. The frequently asked question are relevant pieces of information that are missing in the property listing. 
For this reason, it is essential to include some of these questions in a quick visual tip.
Making the buying process easy for a buyer can be done in several ways.
As an experienced real estate agent, it is up to you to use real estate marketing strategies and recognise what buyers need in your market. 
If buyers in the market are highly likely to have pets, include some information about moving with pets in the graphic.
Also, you could inform the buyer of events that will be happening soon in the local area.
Ultimately it is up to you to make the buyer interested in the house you are selling. 
However, it is essential to know that you must do this in the graphic as it is the quickest way to grab the audience's attention.
5 – Create influence online
Technology has managed to bring engagement and influence together in social media. The best way to gather online influence is constant engagement with your clients and potential customers. 
You must share your valuable advice, views, and opinions when not talking about business.
Creating this influence online is also by using graphics to engage with the audience actively.
You could offer advice on moving without using all your savings or the most effective process of how to buy a home.
This information showcases your expertise to your target audience, and you become more trusted. Graphics will easily convey your message to the audience.
For instance, a real estate agent could use graphic designs to showcase how to do initial home decorations or avoid common mistakes when selling or buying a home.
The main aim is to become the epitome of real estate knowledge in your area. 
Once this is done, your community will always find you online whenever you are looking for a real estate agent. This strategy gets you both exposure and influence to the online community.
6 – Create Elegant Images
Graphics designs on real estate have long been about becoming a minimalist, highlighting simplicity. Real estate agents have always let the house do the talking.
Images have an appeal that attracts the initial attention of an audience; they are the fundamental aspect of any graphic designs.
The graphics design should represent the house's most elegant and straightforward form. 
This attracts the initial attention; however, if there is only a house and no information about it, the audience will conclude that it may be out of their price range or in a neighbourhood they do not prefer.
Adding a little text to your images is an essential graphic design strategy for keeping the audience's attention.
This is because once you have the audience's attention, you have to keep it. The only way of keeping it is to engage them in the image they see. 
The text on images should include information about the house's area, the asking price, and other relevant information that the potential buyer may want to know.
While the general image of the house should be simple, it should be able to explain every little detail of the house at first glance.
Ensure the image posted for the property has many of its exciting features like facades and gardens.
The image's colour scheme should primarily match the text's colour scheme so that the audience is not distracted by either the text or the house. 
The images used for graphics should also generally reflect the properties you are used to selling as a real estate agent.
This develops a sure consistency in the images you post in your listings. And remember, images also need to reflect the property investment of the listing.
What is the Importance of Good Real Estate Graphic Design?
In the modern, fast-paced world, the first impression is everything. Graphic design offers an excellent introduction to the customer and represents your business portfolio. 
Companies need a good graphic design, from logos to listings of houses, to ensure they appeal to the consumer.
Some of the importance of having an excellent real estate graphic design include:
Building the brand of your business
Letting your graphics showcase your speciality
Having a dynamic company which is vital in the real estate industry
Building a brand entails creating a company's brand reputation and market recognition. This means that the company name needs exposure to the market and the individuals who are targeted. 
The target market has to remember the company by images, logo, and other visual representations. This is why building a brand and graphics go hand in hand.
An excellent graphic design in your real estate business translates to quality service to the minds of potential clients.
Logos that have been done poorly represent a company that does not have experience in the business or does not offer quality service.
However, graphics go beyond images and conversion rates in online platforms.
Graphics represent the company itself to the market. This means every graphic from the colours chosen to represent the company and the logo design.
Even colours send specific messages to the audience. For finance, blue represents a trustworthy company, while black imparts a specific look of power.
Colour combinations should represent the company's profile in its environment. The visual representations are what is remembered by loyal customers.
Shapes also represent some of these feelings and values. For instance, squares represent order, while triangles represent balance. 
You should consider each aspect of graphic design to be necessary.
The viewers will interpret the message according to what they see in the visual representation.
Bottom Line
Graphics are complex elements that entail everything about colour, shapes and the information in them.
However, before creating any graphic for your company, understand the audience you want to engage in.
Different graphics send different messages to different people. Hence it is crucial to understand what message you want to be sent to your target audience.
Graphics are also a signature to your company. Your clients will remember and recognise you from your graphics.
Therefore it is essential to keep your graphics consistent and related to one other in some way. This improves your reach as people will recognise you from your listings.
While you have good graphics to showcase to your target audience, it is vital to ensure your graphics and listings are accessible.
Web listings are important today more than ever, and that is where graphics play a crucial role. Ensure your potential clients have an easy way to come across your graphics and listings.
Address the needs of various buyers in your real estate graphic design so buyers have more interest in your listings. 
If you make it easy for buyers to have all the information about a property, it is effortless for them to convert.
More importantly, establishing an online influence is paramount in building your company's reputation and brand.
Author Bio: Patrick Watt is a content writer, writing in several areas, primarily in business growth, value creation, M&A, and finance. His other interests include content marketing and self-development. Say hi to Patrick on Twitter @patrickwattpat.