How to Optimise Your Brand Logo For Better Marketing
Businesses use brand logos all around the world as an easy way of differentiating themselves from competitors. Logos are often a company's only visual identity; therefore, they must be designed well and stand out among the clutter.
We all know that a logo is the first thing potential customers see when they visit your site. They'll quickly move on if they don't instantly like your logo. But that doesn't mean that you shouldn't spend time optimising it.
Many brands put the cart before the horse by spending too little time creating a unique logo design that will draw customers in and keep them coming back for more. Instead, think about the following five questions:
What does the logo need to communicate?
How can it help grow my business?
What are my brand's personality traits?
Who is my target market?
What does my logo need to be seen from?
If your brand logo is not doing its job, it's likely to harm your company's success. But the good news is that it doesn't have to be this way. With the right approach, you can create a logo that improves your company's visibility and boosts sales and leads.
In this guide, you'll learn how to develop a winning brand identity that stands out from the crowd.
The Power of the Logo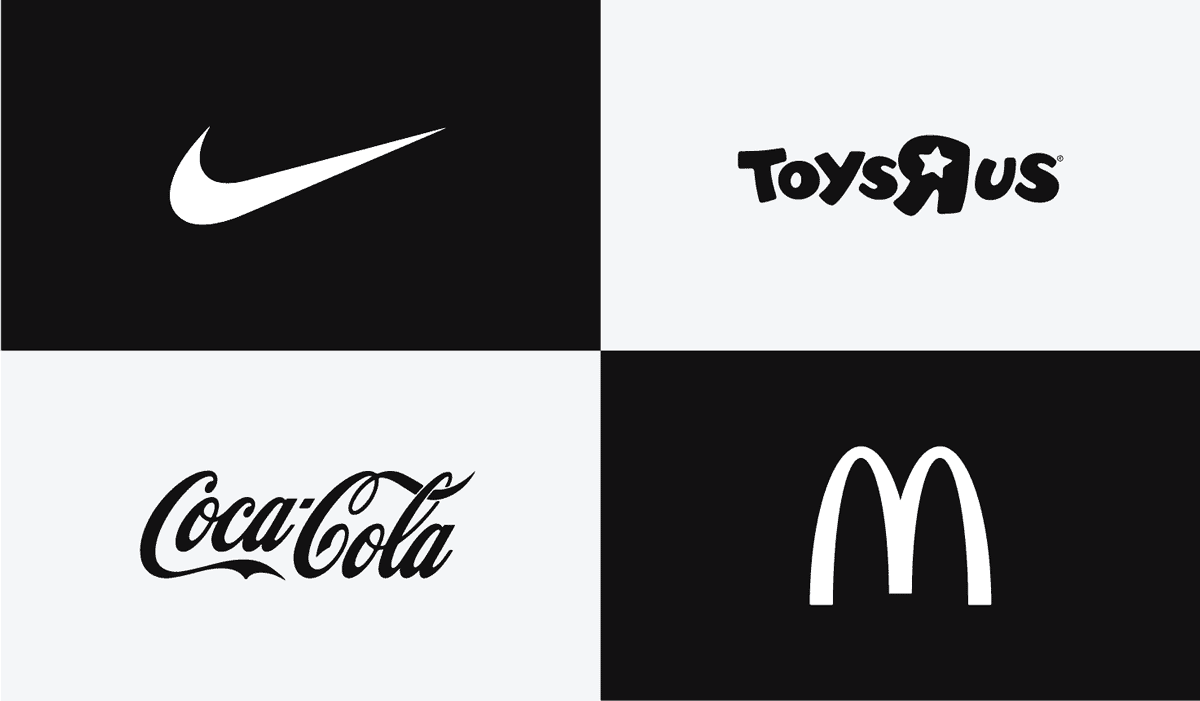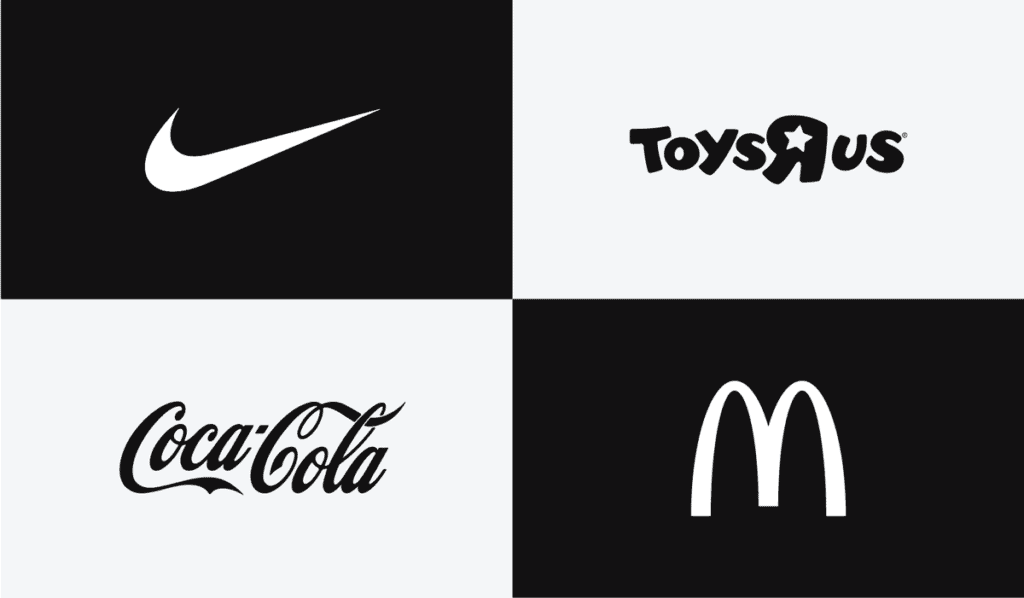 Your logo can communicate your business's message and identity to your target audience, visitors, and customers. It's also a reflection of your company values and the brand that you want to portray.
Logos can help your business stand out in crowded markets or reflect your business's values and personality. But without a strong vision, you'll risk creating something that no one will ever recognise or care about. So, how do you create a logo that reflects your business?
It can be tempting to start designing a logo by asking yourself, "What will I call my business?" However, if your answers come from the inside, you might have a logo that reflects your style and interests rather than what you're selling. Instead, ask yourself, "What kind of business am I starting? What do I want to represent?"
Once you have an idea for your business, think about your interests and passions. The connection between your business and your lifestyle is essential for branding. If you're passionate about your hobbies and enjoy what you do, your audience will be interested in your business too.
Once you know the type of business that you're starting, think about your brand's values. For example, if your business offers health and wellness solutions, your brand values should be centred around those ideals. Your logo can help communicate your brand and values to potential clients.
You don't have to spend much money to create a strong brand, and many affordable options are available.
Design Elements to Consider
Logo Design Principles
When you're thinking about a logo design, a few things to consider will help ensure that your final logo reflects your company's brand and values. These include the following:
Identity: Your identity is the foundation of your business and its relationship with the outside world. A strong identity can be a powerful tool for creating your brand since it provides a way for your audience to remember your business.
Symbolism: A symbol is a tool that can help your audience identify your business and brand with just a glance. A strong symbol is a memorable way of connecting your business with your audience, and it helps to reinforce your brand and values.
Branding: Your business's logo is a reflection of the business. Your business logo can help your audience associate your business with a distinct look and feel, and it's an effective way of telling your story to potential customers.
Creating a Logo
There are many different ways to create a logo, and your first step is to decide on a concept. Once you have a clear idea of your business, it's time to choose a name.
Here are a few considerations to keep in mind when naming your business:
Name Recognition: Your business name is critical to your company's success and essential to your business identity. Make sure you choose a name that communicates your business's message and values.
Logos – Your logo is a visual representation of your business. Although you may not plan on using your logo, it's an excellent opportunity to showcase your brand to the public.
Fonts – Choose distinctive and memorable fonts, and remember that the logo is your business's most visible tool.
Bestseller No. 1
How Do You Start a Logo Design?
In many cases, it's easier to start a logo design with the help of a professional designer. Professional designers are familiar with a wide range of software and tools and are skilled at creating logos that make sense for your business.
If you don't know where to start, it's helpful to ask yourself the following questions before approaching a designer:
What is the logo going to represent?
What am I trying to communicate to my audience?
What does my business stand for?
What kind of business am I starting?
Where am I headed with this business?
These questions will help you narrow down the scope of your project and clarify your business's mission.
It's always important to start with a clear vision of what you want your logo to say, and it's helpful to have a rough sketch of the concept. Use various methods to create a logo, from a sketch to a computer program.
Once you have a logo, it's helpful to test it on various platforms to ensure that it fits your brand and values. Test your logo on print materials, social media, and other promotional material so that you're confident that it accurately communicates your brand.
What Do We Use Logos For?
Brands often use logos as part of their visual identity. If you're familiar with the logo of a business or product, you might assume that it's the trademark of that company or item.
But when it comes to brands, a logo is more than just a pretty picture. Most companies use a logo to promote a brand through print, digital, or other media, like window displays, signage, and advertising.
Why Does a Logo Matter?
The logo of a business is its most recognisable feature and therefore helps the brand stand out in a crowd. Even when businesses compete for customers, the logo serves as a way to differentiate themselves, so it's essential to have one that makes people look twice.
Logos are also important because they represent the entire image of the brand. If a logo doesn't work well, it may be challenging to communicate the company's identity across various mediums.
What Should I Know About Logos?
Sale
Bestseller No. 1
Logos are often designed simply, but there are many factors to consider.
Do You Have a Brand Name?
If your business already has a name associated with your products or services, you can use it as your brand. Consumers know the name of a company or product, so it's a great starting point for a brand. A brand name is often considered the "face" of a business, and the company behind it is called the "backbone."
When choosing a brand name, think about the personality of your business. For example, a spa would have a soft and feminine name, while a medical facility would have a more masculine name.
Are You Trying to Communicate a Message?
For example, if you own a bakery and want to communicate that you sell sweet treats, your logo could feature a giant cupcake. However, if your bakery is more like a pizza shop, your logo could include an image of a slice of pizza.
The message you're trying to convey is as vital as your chosen image. When choosing a brand, keep your message in mind. For example, if you want to convey a fun, family-friendly image, you might choose a playful cartoon or a friendly character.
What's the Colour Scheme?
Colour is an integral part of your logo design. Specific colours impact more than others, so choose the best for your brand.
Blue is a popular colour for businesses that want to communicate calm, stability, or trustworthiness.
Green is another standard colour for environmentally conscious businesses.
Orange is a vibrant, energetic colour that may appeal to younger audiences, while black and white are more timeless and classic.
You can also incorporate your logo in your marketing materials, such as stationery, ads, and flyers.
Should the Logo Feature Text?
Many brands use a logo that incorporates some type of text. Sometimes, a text-based logo is more memorable than a graphic-only logo.
The type of font you use may be based on the type of business. For example, you may want to use a cursive font for a letterhead.
For a more personal touch, you may want to use a handwritten font for your letterhead.
How Long Should the Logo Last?
Your logo will likely need to last for years to come, but a logo isn't a permanent fixture. Your brand will change over time, and it's essential to update it periodically.
The length of time that a brand will remain relevant depends on how frequently people interact with it and what you plan to do with it in the future. For example, if your company plans to grow or change, it's crucial to have a logo that reflects that.
Ask Yourself These Questions
As you start designing your logo, keep the following questions in mind:
Who is the target audience?
Is there a way to incorporate text into the logo?
Do the colours work together?
Will the logo support the way that you want to be perceived?
What Makes Your Business Unique?
Some people believe their products or services are unique, but that's not necessarily true. Other companies may be able to offer similar products, but they'll be the ones with better marketing campaigns.
It's important to distinguish your business from the competition. When choosing a logo for your business, it's critical to consider how it will help you stand out from the rest of the pack.
What Makes a Good Logo?
A good logo, whether a colourful, bold image or a simple, classic look, stands out. If you can't find a good logo, consider asking someone else for advice.
Your logo is also your first impression to potential customers. It may take a few seconds for someone to form an opinion about your business, so choosing a logo representing your brand is essential.
Why Use A Logo At All?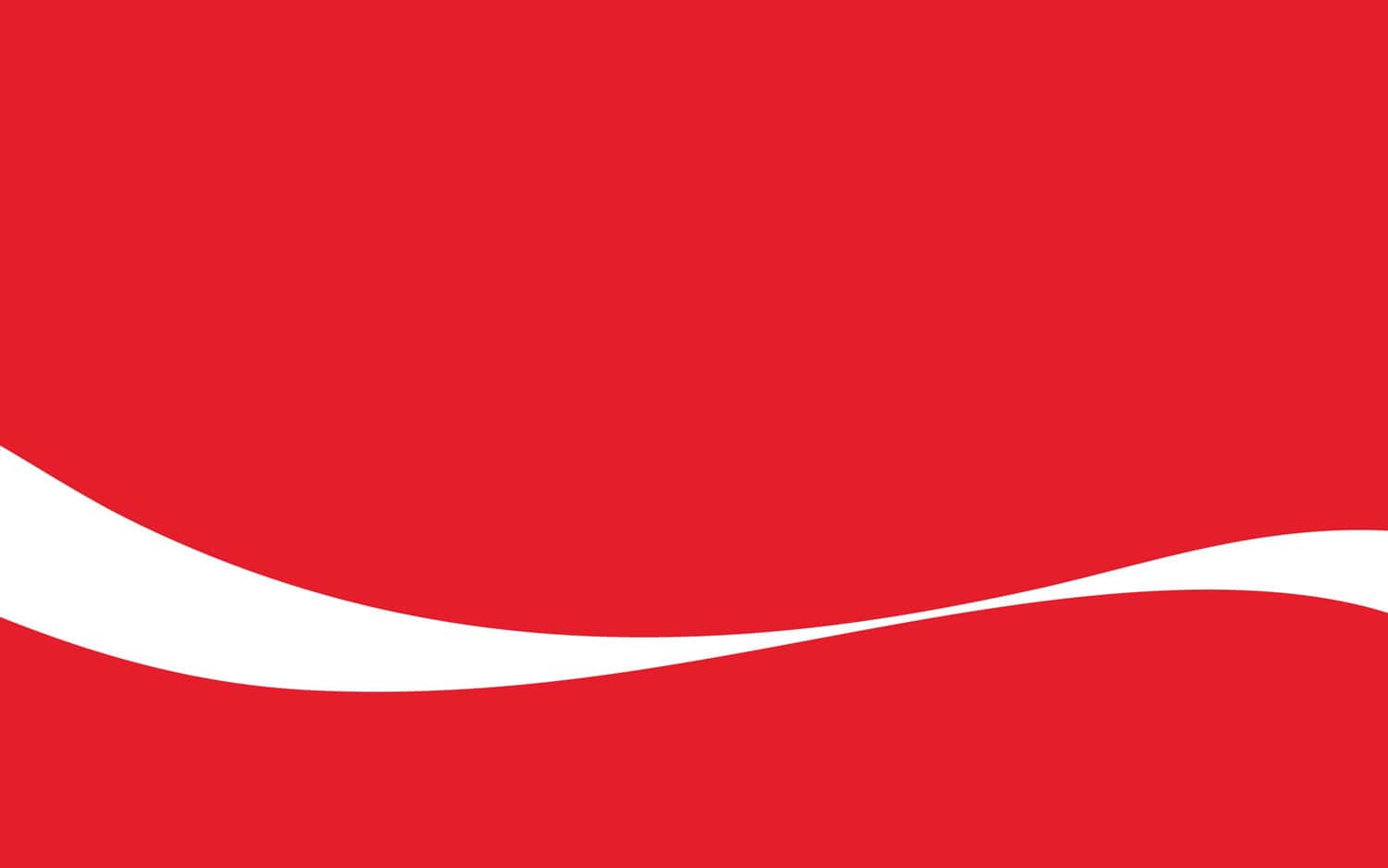 Your logo isn't just a brand identity; it's the foundation on which everything else you do and say is built. When you work hard to create a successful brand, you need a consistent look that sets you apart from the competition.
When creating a powerful brand identity, look at the most successful companies around you. Many have strong brand identities that have stood the test of time.
A logo can help you build a brand that's memorable and distinctive. Even when you create a new company or brand, a well-designed logo gives the company a voice, helping it stand out from the crowd.
A company that doesn't have a recognisable logo has an unclear identity, and consumers can't tell if they're dealing with a large corporation or a small mom-and-pop operation. If your customers can't identify with your company, they won't trust you or feel confident that you'll deliver on your promises.
A well-designed logo helps a company become instantly familiar to consumers. Consumers will immediately recognise your logo and associate your brand with your products.
In addition, your logo establishes a sense of continuity for your business. When people see your logo, they know it belongs to the same company, and it's been there from the beginning.
Your logo creates a positive impression on customers, suppliers, partners, and employees. People will look to your logo to learn more about your company.
A well-designed logo is essential to building a solid brand. It's a key component of your overall brand identity and communicates your values to your customers and employees.
The best way to create a logo is to start with a sketch. A good sketch will help you determine what colours and elements will make up your logo. The best logos are easily recognised, so they must be visually distinct.
When creating a logo, you should avoid using too many colours. It's vital that your logo is simple and clean, legible, and doesn't overwhelm your customers with too much information.
It's also important to consider how you will use your logo. Is your logo to be placed on a business card or letterhead? Will it be used in the printing of your company brochure or website? Will your logo appear on merchandise and other company materials?
Consider the answers to these questions when creating your logo. Your logo can effectively represent your brand identity when you balance simplicity and complexity.
How to Optimise your Brand Logo

An effective logo design conveys a positive feeling about your product. In other words, a logo should look friendly and inviting to attract the attention of your target audience. The primary purpose of creating a logo is to communicate brand identity and promote a specific brand.
A successful logo is attractive and memorable, helping to create a strong connection with customers.
It also needs to be distinctive and stand out from its competitors' designs while remaining unique.
A good logo communicates the following:
Brand personality
Quality
Creativity
Value
Trustworthiness
Consistency
Here are some tips to guide you in creating your next logo.
1 – A simple logo
A simple logo is the first step towards success. It's not only the simplest but also the most effective. Simplicity is an essential part of creating a logo. This makes your brand recognisable, which is one of the first steps in branding.
The logo can be monochromatic or colour-based. You can use just one colour or mix and match colours. The choice of colour is based on your target audience and the kind of product or service you're offering.
Your goal is to ensure that your logo is distinct.
Distinctive logos are easier to recognise and remember. Choosing a colour scheme representing your company's best quality is crucial if your logo has several colours.
2 – Eye-catching Logos
When you're designing your logo, try to incorporate the following elements:
Bold colours
The contrast between the text and background
Simple lines
Easy to read
3 – Logos that are easy to understand
Use the following to improve your logo:
Clear writing
Consistent typefaces
Consistent style
Consistent size
A unique combination of letters and symbols
4 – Logo with a story behind it
The story behind the logo can help it become more attractive. The story behind your logo can make the image more interesting. This can also help you to tell a more appealing story.
You can start by looking at the logos of companies in your industry. You can also find inspiration from well-known brands for existing products and your business ideas.
5 – A professional logo
A good logo can boost your company's image and reputation. Using a professional logo shows your customers that your brand is a reliable and trustworthy business.
You can use this to build a strong relationship with customers, which will help you to increase sales.
6 – A good logo for a long time
You want your logo to look fresh and exciting and last a long time. Good logos don't just disappear overnight. They need to reflect your company's history and current state.
Try to use artistic elements to make your logo look professional. Using artistic elements can make your logo unique. It will help your clients identify your company.
Hire a professional graphic designer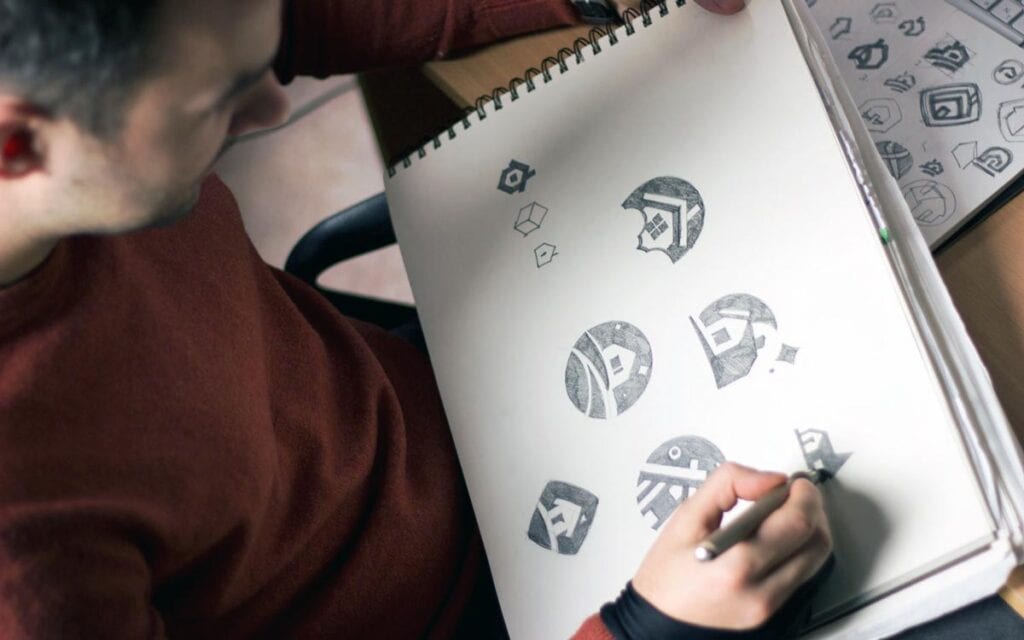 The first impression that you make on your audience is your brand logo. It's the first thing they see when searching for your business online, whether on Facebook or Google.
Your logo is the foundation for everything you do on your site and online. When designing a logo, you want to ensure that it's clean, simple, and memorable. It's also important to consider the following:
Do you want a logo that's easy to read and understand?
Does it reflect your business's style and identity?
Is it easy for customers to remember?
Can you design the logo to work with the colours you use on your website, social media pages, email signature, or promotional materials?
Choosing a designer that specialises in logos is the perfect solution. This person will translate your vision into a logo that reflects your company's personality and brand.
Why Is Design Important?
When choosing a logo, most companies overlook the importance of a clean, straightforward design. Although many business owners understand the importance of a professional web page and social media presence, they forget about creating a strong logo.
For example, if your logo doesn't stand out among similar brands, you'll have difficulty building customer trust. It's your brand's first impression, so spending time on your logo design is critical to ensure that it accurately represents your company.
If your company sells something tangible, such as a product or service, it's essential to design your logo around the size and colour of the item you sell. For instance, if you sell books, your logo should be simple and easy to read so that customers know exactly what they're purchasing.
You can also choose a logo similar to your products and services so that it's easy for customers to recognise. That's why you must talk to your graphic designer about your company's goals, products, and services to ensure that your logo accurately reflects what your company does.
When it comes to design, a professional logo is a lot more than just a pretty picture. It's the first impression people see, so it's vital to design a logo that accurately communicates your brand's message.
When Should A Company Rebrand?
Understanding the impact of a rebrand is essential before deciding to make the change. If your company is already suffering from low customer satisfaction or losing customers to competitors, your rebrand should focus on getting more customers back.
On the other hand, if your company is still generating plenty of revenue but has negative customer reviews, you'll need to figure out how to turn those negative reviews into positive ones.
The key to determining whether or not your rebrand makes sense for your business is to think through the following questions:
Do you know what your ideal customer is? Do they fit the demographics of your existing customer base?
Do you know what value you're offering? Does your product or service have a higher purpose than just being a good business?
Does your brand or image represent the best version of your business? Is it in line with your core values?
Generally, companies are less likely to rebrand if their customers are satisfied, and vice versa.
Companies with negative customer feedback are often too quick to throw up their hands and start over without looking into what went wrong. Understanding a rebrand's impact is crucial before committing to it.
Companies that want to improve their customer satisfaction and retention are more likely to see a return on investment when they go through the rebranding process.
What Should I Consider Before Rebranding?
Here are three things you should consider before deciding to make a significant rebrand:
Why Are Customers Not Happy?
Many businesses have an understanding of what customers like and don't like. They know some products and services aren't as popular as they would like, but they're not sure why. That's why it's crucial to ask your customers what they like about your brand and why they're dissatisfied.
This exercise can help you understand what your customers are saying to each other online and whether there are any trends or patterns that are negatively impacting your company.
Ask yourself these questions:
How do customers describe your brand?
What makes your brand unique?
How do customers describe your brand?
How does your brand speak to your customers' needs?
How do customers perceive your brand?
How do customers feel about your brand?
What Does the Rebrand Mean for Your Customers?
A rebrand often signals a shift in your business model. The new brand image you're trying to create communicates what kind of business you will be in the future and how your customers should expect to interact with you.
For example, Starbucks rebranded by switching from coffee to food products as its focus.
Your customers may not necessarily like this shift. This is a delicate subject. If your customers are upset about the shift, you may want to offer a discount to encourage them to return to your coffee shop.
If your customers like the shift, ensure your messaging aligns with their feelings. Make sure the new brand identity is consistent with the goals of your business and that it speaks to your target audience's needs.
What Can I Expect?
As with most large changes, a rebrand takes time to complete, so you shouldn't expect your customers to notice your new brand immediately.
Instead, your company will need to explain why you're making the change, and your customers will need to learn to accept the new look and feel. This process usually takes a few months.
You'll want to communicate the change to your current customers and how it relates to your business. You can accomplish this by:
Creating an editorial calendar that details the change
Communicating updates through your company's social media channels, press releases, and blog posts
Using a rebranding website to track your progress as you implement the new branding
Once you've launched the new brand, your customers need to get used to it. They will need to learn how to interact with your brand. Your customers need to remember your old logo and identify your new one.
Your business may still receive negative comments during this time, but those will gradually decrease as customers get used to the change.
Bestseller No. 1
Wrapping Up
In the end, it's not about what you think your logo is going to look like. It's about what it will achieve for you.
If you're looking to start a brand new business, there's little chance you can come up with something that will look good on everything. You'll probably need to work with a graphic designer with experience with logos for various businesses.
If you're looking to create an identity for yourself, you may want to consider a logo based on a personal style rather than something you will use on a business card, website, or another form of marketing.
That said, a strong identity can be productive. For example, when you're planning a new product launch, having a logo that matches the colours and branding of your company can help.
Want to learn more about branding? Check out this article and optimise your brand logo today!
Last update on 2023-11-30 / Affiliate links / Images from Amazon Product Advertising API