Boost Your Marketing Strategy With Micro-Moments
Marketing is essential to any business; it can either help or hurt your business. It is estimated that around $611 billion is lost yearly in the United States due to poorly targeted digital campaigns. On the other hand, effective marketing has been found to increase revenue. For instance, consistent brand exposure can increase revenue by up to 23%.
As you can imagine, several components go into marketing, but this article will focus on micro-moments within your marketing strategy to improve its effectiveness.
What Are Micro-Moments?
Marketing is often thought of as flyers, advertisements, and branding; small key moments should also be addressed. These smaller pieces are referred to as micro-moments, and they occur when a consumer chooses to act on or address a need that they have.
There are four main micro-moments:
"I want to know."
"I want to go."
"I want to do."
"I want to buy."
Next, this article will dive deeper into these micro-moments and how to integrate them into your marketing strategy.
"I Want To Know…"
The first micro-moment is "I want to know," this happens when someone opens up a search engine, like Google, to search for an answer to a question they might have. This allows you and your business to provide that answer.
How you choose to provide these answers is up to you. Some choose to write blog posts, while others prefer to answer questions through social media posts. Moreover, providing educational materials and resources also showcases the value you can bring to your consumers. To convert loyalty to sales, you might need to include a call to action or offer a service or product that will further tend to a potential customer's need(s).
"I Want To Know" Example – Inkbotdesign.com
Inkbotdesign.com specialises in branding and graphic design, and they provide help with branding, logo designs, website designs, and more. They address the micro-moment of "I want to know" by offering resources like various tools, paid services, and free blog posts.
In particular, their blog posts dive deeply into the topics their brand is known for – branding and graphic design. Therefore, those seeking information regarding these topics are more likely to find an answer or a solution to their problem through this website rather than elsewhere. Additionally, if a consumer realises they are out of their scope, they can outsource their need to the team of Inkbotdesign.com.
Tip for Success
You will need to address your target audience. Yes, exposure to high-ranking search engine results will boost traffic to your site; however, it will fail to convert sales if your niche is irrelevant to the visitor. For example, selling a computer to someone seeking information on how to play pickleball is much more complicated than selling it to someone researching the best computer to buy for playing video games.
The key to success is thoroughly understanding your potential customers and target audience to ensure your materials are relevant and valuable enough to meet their needs. It is even better to figure out what platforms your target audience uses.
"I Want To Go…"
The following action users tend to seek out information for is when they want to visit a specific place or type of location. Usually, but not always, these are local businesses or points of interest close to the searcher. Regarding brick-and-mortar businesses, these searches generate strong leads that can be funnelled to visit and make purchases at your store.
Excursions typically revolve around some activity, so you must consider how your business relates to everyday activities like eating or shopping. Additionally, you will need to consider how your company supports these needs and wants and how you will clarify that to consumers.
Online businesses can use this micro-moment to cultivate site traffic and increase revenue by advertising products that suit someone's trip. For instance, if someone searches for beach locations, they may also search for information about what they might need during their trip, like travel insurance or accommodations. Services, like travel agents, could also find themselves in this category. Another way this might manifest online is through sharing information on a blog.
"I Want To Go" Example – Tripadvisor.com
There are several great candidates for this example; however, many are niched to their location, and Tripadvisor specialises in advising many places. Search any major cities and "the best things to do" there, and you will likely find a Tripadvisor article with answers to your inquiry.
The site goes above and beyond anticipating travellers' needs by providing information about accommodations, modes of travel, recommended restaurants, pricing, and more. This makes it easier for consumers to quickly navigate topics and develop an itinerary, making them more likely to proceed with plans and bookings. Another element that the brand provides is ratings and reviews to help consumers understand what experience they might receive when visiting a specific location.
Tip for Success
Reviews play a huge role in consumer choice, which is valid for products, services, and experiences. A location or business with a poor rating is more likely to be quickly dismissed than one with a high rating. If you provide ratings and reviews, highlight the good ones and showcase lower ratings with a redeeming quality. Additionally, reviews with slightly lower ratings may provide important information that a client is looking for that leads them to a different product or service from your brand.
Take note that a high rating and positive reviews do not guarantee sales, especially when they can be manipulated. Users can become suspicious when there are only positive remarks, several reviews made within a short period, spam-like or repeated messages, and too many concise comments or lack of specifics. Furthermore, people understand that not everyone will have the perfect experience, so they also seek reviews highlighting how customer service is handled when there is an error.
"I Want To Do…"
There can be much overlap between "I want to go…" and "I want to do…" since excursions often involve some activity. With the latter, users typically look for a specific type of activity rather than a specific location or place to visit. It relates to the "I want to know…" micro-moment because people might also be looking for "how to" information.
In how-to terms, people commonly seek recipes, do-it-yourself projects, tutorials for art or sports, or how-to-care for specific items like clothing. Of course, there are always possibilities outside of these topics. Moreover, these categories can be explored in a plethora of ways. A few that come to mind are e-books, articles, in-person training or classes, and videos.
"I Want To Do" Example – MindOverMunch.com
Alyssia Sheikh is the founder, face, and mind behind Mind Over Munch. Their YouTube channel and blog focus on healthy recipes emphasising changing people's mindset around diet. Alyssia has over one million followers on YouTube and continues to provide easy-to-follow recipes, nutrition education, and general advice on mindset change. Her viewers enjoy her creativity, simplicity, attitude, visually engaging content, and the high-quality advice she provides.
Tip for Success
When it comes to tutorials, clarity is critical. Your educational materials should be easy to find, well-organised, to the point, and use concise language. When people search the internet, they often rapidly scan through information to see what they are looking for. If they do not find what they want, they will move on.
Disorganisation, overly complex instructions, and rambling are other ways to drive people away. If your brand includes a blog, you must refine your articles. According to Scott Chow of The Blog Starter, posts should be extended, in-depth, engaging, and informative. In addition, creating written materials, including photos or other visual content, can help users understand your directions. Many sources suggest writing at a 7th to 8th-grade level to ensure most people can comprehend your materials.
"I Want To Buy…"
"I want to buy" may be one of the most potent micro-moments because consumers already intend to purchase; nevertheless, you will still need to convert the desire into a sale. Typically, people want to buy from a trustworthy business with high-quality products and services, reliable and reasonable prices that are worth the investment.
"I Want To Buy" Example – Dominos
The well-known pizza brand Domino's has been making pizzas since 1960. The brand is still strong and feeds an estimated one million customers worldwide daily.
Online ordering has contributed to their success, but it was a complicated process when the feature was first launched. Unfortunately, this meant only a few sales came from online orders. This all changed when they refined and simplified their online ordering process. These changes allowed them to capture consumers' attention in their "I want to buy…" moments, and they saw a 60% increase in online orders after reducing the number of steps needed to place an order.
Tip for Success
Refrain from overwhelming the potential customer. It is great to call someone to action and provide them with knowledge regarding your services and products. However, being too pushy can quickly drive them away – especially in the digital space where they are one click away from exiting your site, never to return. As Domino's example shows, too many steps can deter people from finishing their orders.
Moreover, too many pop-ups or ad campaigns can significantly slow your site and make browsing unappealing.
Tips for Improved Marketing
The Power of Mobile
Remember to underestimate the power of mobile web traffic, as more than 50% of web traffic now comes from mobile devices. In addition to increased web traffic, mobile-friendly sites can also improve search engine rankings and offer a better user experience to customers, all of which help generate and funnel leads. A mobile-friendly website should have a responsive layout, clearly defined buttons and links to additional resources, appropriately sized text, and simplified navigation.
Search Engine Optimisation
Search engine optimisation (SEO) is paramount to the success of your ranking on search engines. The higher your ranking, the more likely people will visit your site. For Google, several factors affect ranking, including meaning, relevance, quality, usability, and context.
First, Google will pick up on keywords within your content; then, it will determine the quality and usability of the content. Context is also used to determine relevance, usually connected to location. For example, searching for the best ice cream places near me should provide results near your location rather than in a different city.
Several nuances go into search ranking, but there are many ways to improve your SEO strategy. Some of the top tips to implement to enhance your search rankings are identifying your target search intent, targeting long-tail keywords, using keyword tools, and writing your content around question-based keywords.
What Makes Your Brand Unique?
Reliability has become more critical due to the massive influx of brands and personalities people can interact with. Customers want to support brands, businesses, and people they like, and thanks to social media, it is much easier to showcase your brand's style.
Not every business will need to be as over the top as the canned water company Liquid Death; however, their bold and abnormal branding has set them apart from other beverage companies. Their name, packaging, and commercials are over the top to drive home their mission. They have the following statement on their website, "We're just a funny beverage company who hates corporate marketing as much as you do. Our evil mission is to make people laugh and get them to drink more water more often, all while helping to kill plastic pollution."
You and your team must find an authentic way to represent what makes your brand unique. Several areas of your business can allow you to do that, and you might choose a subtle approach or a bold one like Liquid Death. A proactive approach may involve all aspects of your business, including branding, advertisements, social media posts, and more. A more subtle approach may use a strong brand ambassador whose personality highlights the industry. Another method might be highlighting your values and how your business upholds those values. Regardless of your chosen approach, it would help if you remained genuine to your mission as a brand.
Gather Feedback
Feedback is compelling because it helps you understand the needs and wants of the consumer. Once you know your customers' needs, you will be better able to address them and solve whatever problem(s) your customers may face. When patron needs, and issues are adequately addressed, people will keep returning to your brand.
Remember that sometimes people's actions differ from their words, so you may need to infer their feedback through their choices. Feedback also comes in the form of action and inaction. One method to gather feedback and gauge consumer action is with A/B testing.
A/B Testing
A/B testing tests digital designs, ad campaigns, landing pages, and more to garner user feedback and determine which version will lead to the best results. A/B testing can be employed in several ways, but you should consider using this strategy when you make significant changes to your site, ad campaigns, or brand. It can also address the weak parts of your marketing strategy. Additionally, it can be an excellent resource for testing the viability and strength of your sales funnel.
Seek Out and Use Tools That Support Your Operations
Tasks become much easier to accomplish quickly and effectively when you have the right tools for the job. It will take time to discover what tools work for you and your team; however, it will be time well spent. Hundreds of tools and software are available for use, and they can support various parts of your marketing strategy. The best digital marketing tools include Google Analytics, HubSpot, Hootsuite, Mailchimp, Hotjar, Marketo, and Salesforce.
Create Brand Loyalty
Micro-moments come from a variety of users. Some are repeat consumers, while others have never heard of your business. You can leverage micro-moments to create an opportunity for repeat and loyal customers. Think about your go-to tech brand. If you have one, you are more likely to search and purchase from that brand instead of another. This is a common tendency, so you must take the time to build loyalty.
People expect consistency; high-quality consistency with your products and services is critical to developing loyalty. Your brand can also build loyalty through a relatable social media presence. Moreover, social media lets your brand connect and engage your target audience. Lastly, consider a loyalty program where return customers are rewarded for continuous purchases.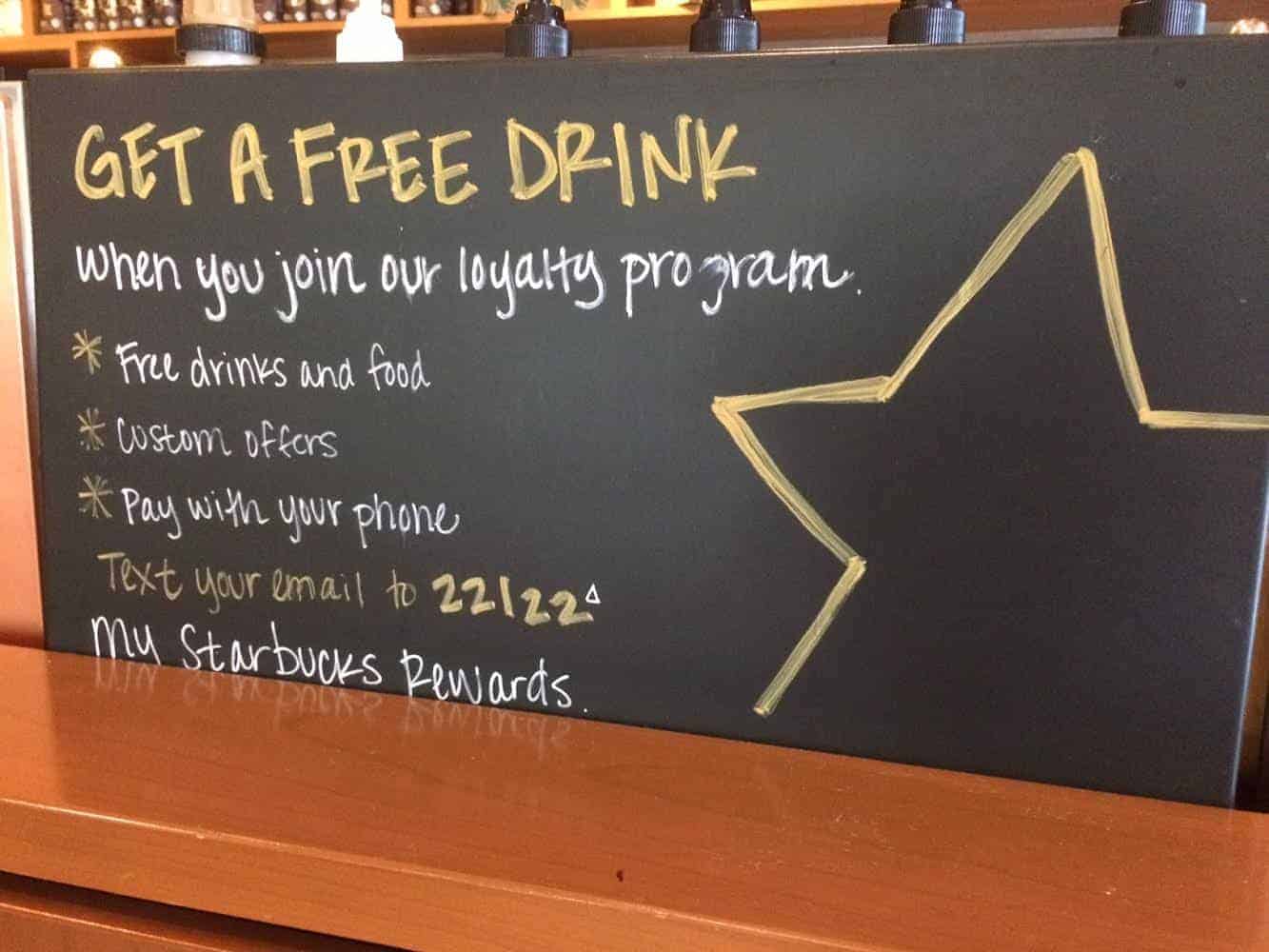 Offer Quick And Easy Checkout With Various Payment Options
The final hurdle to overcome is the conversion from the shopping cart to the actual purchase. One study found that 77.5% of customers abandon their carts. As mentioned earlier, too many distractions can prevent the occurrence of a sale and payment processing is a crucial point in the sales process.
Yes, you can offer some upselling like "did you forget something…" that is commonly purchased by users, but offering alternative options may lead them to decision fatigue. This occurs when there are too many options or when customers second guess their purchase to research another product and fail to buy any of the choices.
Beyond over-upselling is the need for quick and easy checkout. You must provide a safe, reliable, and straightforward payment processor. Furthermore, you should select a payment processor that accepts various payment types.
As the world becomes more digital, the options for users also increase. You should accept all major credit/debit cards and at least one alternative payment method, like a digital wallet. Paypal, Venmo, Apple Pay, and Google Pay are some of the most common digital wallets. Cryptocurrency is another major contender to consider since its prevalence and acceptance have become widespread, and it is likely to continue to grow in use and popularity.
Final Thoughts
Micro-moments are compelling moments for marketers to fulfil user needs. When businesses and brands offer quality information, products, and services at the right time and place, sales increase because consumers can easily decide and follow through on their intention. This is true regardless of the type of micro-moment.
Thanks to the digital era, there has been an explosion in potential customers and competitors. To remain competitive, you must optimise your site, improve your search engine strategy, boost your checkout process, and more. Luckily, Inkbotdesign.com has tools, resources, and an experienced team to help you with your needs and questions.