7 Organic Link Building Tactics That Will Get You More Traffic
Organic link building is acquiring links to websites from other websites using ethical, legal, and not against search engine guidelines. In addition, the links must be relevant to the website's content.
When it comes to generating traffic, there are two primary options. You can either build links to your site or promote yourself. The difference between these two methods is that one is built for the long haul, while the other is meant to increase your search rankings quickly. The following seven organic link building tactics will help you build links that get noticed.
Implementing these tactics to generate more traffic and sales through organic search would be best. These are some of the best organic link-building tactics to help you achieve this.
What is Organic Link Building?
Most search engines use algorithms to rank web pages. These algorithms are based on how relevant or "important" each page is to users. They look at the number of backlinks (links) found within site, the type of content, and the number of unique keywords on the page.
Google considers links from other websites as "votes" for your site's authority. If someone says your website is an expert, Google considers that crucial information.
When another website links to your site, it's called "link building". Links are a vital part of SEO, so when you build links, you give the search engines information on your website and what it's about.
Organic link building refers to link building without using paid tools like AdWords or content farms. Organic link building is done through various methods to get links from trusted sources, such as news articles, blogs, and forums.
When someone clicks on a link to your site, that link becomes part of the data used to determine your website's importance. When someone types in a keyword related to your site into a search engine, they want to find information on your site, so if they click on a link that's ranked highly for that keyword, it's more likely that they'll land on your website.
Advantages of Organic Links
Organic backlinks are links to your website through other websites, blogs, social media profiles, etc. In most cases, they appear naturally. If you build backlinks using other techniques, such as buying them, you are considered a paid backlink. In most cases, paid backlinks are more valuable, but you should know the difference to get the most out of your SEO campaigns.
Most people believe that paid backlinks are better than organic backlinks. This is true, but there are some circumstances where this may not be the case. Here are the main reasons to consider building organic backlinks.
You Get More Value Out Of Backlinks
Sometimes, your business may get more value from the backlinks you earn naturally. In many cases, the sites you choose to link to will be viral, so that the links will be precious. They will likely be ranked higher in search results than the same links from another site.
For example, say your site is about cars. You decide to create a post on your blog about the Ford Mustang. Another car owner decides to share your post with their followers on Twitter. This helps your site rank higher in search engines because of the link's popularity. Your backlink is more valuable than a backlink from a less popular site and only shares your post on Facebook.
Organic backlinks will help you rank higher in search results.
It's Better For Your Business
As mentioned above, if you are a company with multiple businesses, it is best to research before deciding which of your sites should earn backlinks. Many backlinks are valuable, and it is usually easy to determine which ones are more valuable than others. It can also be more challenging to acquire backlinks from websites that are less popular than others. This means that it will take longer for your website to earn backlinks.
This can be a problem if your competitors already get the majority of backlinks. You may be unable to gain backlinks at all. However, if you can build links from high-ranking pages, you can overcome the lack of backlinks from less popular sites. Another option is to utilise the services of a backlink agency to handle all of the legwork required to achieve high-quality link building and real results.
You Have More Time
You can often build backlinks on a schedule that suits your business and your needs. You can work on a project in the background while focusing on other, more critical tasks.
With organic backlinks, you do not need to worry about anything except your content, and you can focus on creating more.
These are just some of the advantages of building backlinks. Make sure you understand how backlinks work and the different types. It is crucial to determine which type is best for your business.
How to Get Organic Links
Create Great Content
There are a few ways to generate traffic through organic link building. Here are some things to consider when thinking about which content strategy will work best for you:
Create high-quality content that solves a problem or answers a question.
Create a product that people want to buy.
Create content that's useful to a niche audience.
Write original content that's optimised for SEO.
It takes work to come up with the right kind of content. If you need more resources to write every post, consider outsourcing your content creation to an expert.
Once you have your content, publishing it on your website is essential. You need to make sure that it's easy to find and share. You can use the following techniques to do that:
Add a share button.
Use social media.
Use influencer marketing.
Integrate video into your posts.
Make your content stand out.
Asking current clients to share your content is a great way to get exposure for your business. However, if you're writing your content, you can ask them to add a backlink to your website.
Provide Instructional Articles
When building backlinks to your website, it's a good idea to include articles on educational topics related to your industry. This way, you create valuable content that other sites can share and promote. These sites may link to your site, exposing your content to a broader audience.
With these types of articles, you'll also have the opportunity to get into the mind of your audiences and share valuable information about your niche. In addition to that, they're a great way to attract organic traffic from search engines, which is precisely what you want.
A good example of an excellent instructional article helps users solve problems and troubleshoot issues with their computers. For example, if you run a computer repair business, you may write an instructional article showing users how to troubleshoot various problems they might encounter. This way, you provide value to your audience while helping build trust and authority in your niche.
You may also find that your business will generate more leads and sales with the help of an instructional article. Since these articles contain helpful information, they tend to be popular among users who may have a problem they'd like to solve.
This is especially true for industries where there is a lot of competition. In this case, a good instructional article can provide the information users want to help them differentiate themselves from the crowd.
Write About Something Newsworthy in Your Industry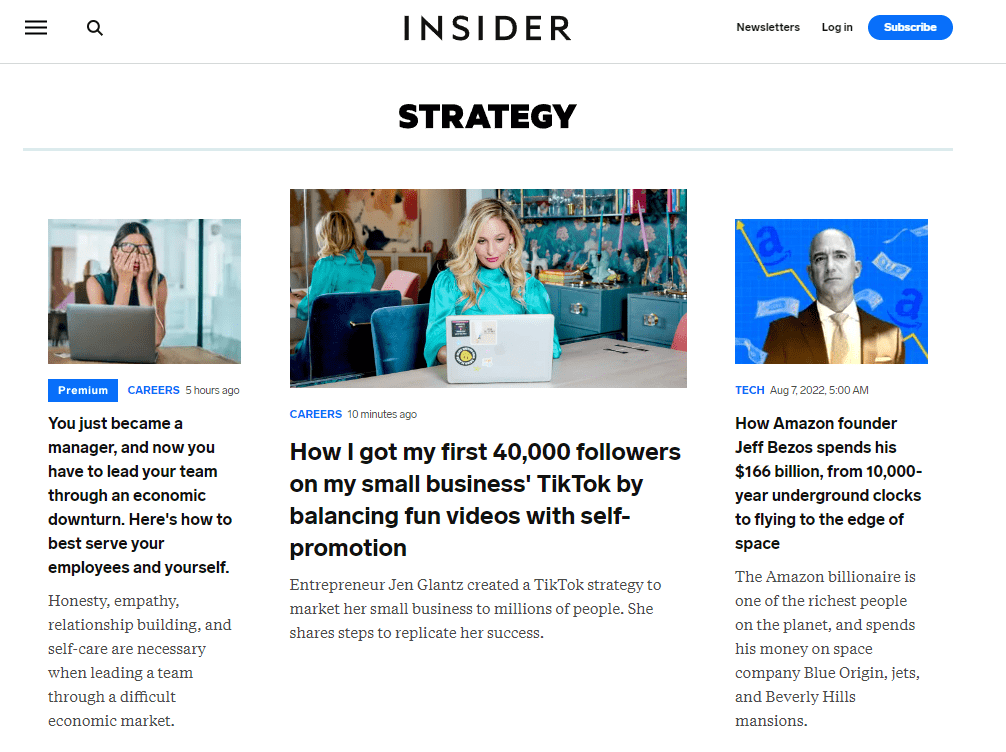 When your audience shares articles from a related industry, they're likelier to share your own. As long as you're relevant, your content will get more shares.
You can start by finding a niche you'd like to write about. For example, if you're interested in parenting, your content will naturally interest parents. You could write about nutrition or fitness if you're interested in health and wellness.
The key is ensuring you're covering a topic related to your audience. If you need help determining what kind of content would resonate with your audience, ask them what interests them, and keep an eye out for opportunities to write about it.
Then, create a plan to pitch your story to a publication that fits your audience. Check your local newspaper for a weekly roundup of articles—Pitch stories to a few publications in your area.
If you find one you like, be sure to send it in with a pitch that includes the following:
Who you are
Why you should write this story
Who is your audience
How you'll reach them
Your contact information
Keep going even if the editor says no. If a publication doesn't accept pitches, that's okay! At least you tried.
Include your email address in the pitch, so the editor can reach you if they need more information or clarification. This allows you to share how much you enjoy your work and what you're passionate about. It can also help get you noticed by a publication that shares similar interests.
Once you've pitched a few stories, you'll have a better sense of what kinds of topics resonate with your audience. If you find one that's too niche for your audience, you'll know how to find a more appropriate publication.
Also, the more you write about new stories, your audience will often learn about what you're working on. By sharing your interest, you're more likely to write about it and get paid for your work.
Keep content up-to-date
To keep your website in the search engine's index, you must keep your content up-to-date. Here are three reasons why:
First, Google's algorithm constantly changes. Google changes its algorithm almost once per year. Sometimes this is the only way they can accurately measure the performance of websites. For example, when they switched to Hummingbird in 2014, it took several months for them to update their algorithm to recognise keywords.
Second, if your site is outdated, it will not appear in popular search results. This can cost you money. Google makes money by charging businesses to appear at the top of their search results.
Third, if you use third-party apps or software on your website, these programs update regularly. If you keep your site updated, you can use them.
List Posts/Articles
When you write a blog post, you're creating a series of questions. Whenever you publish a new article, you ask your readers a question. For example: "How do I create better content?"
You can follow up with questions like: "How can I get my site ranked higher?" or "How do I promote my site?"
To get the most out of this strategy, being as specific as possible when you ask your reader questions is essential. Ask them questions that are related to your blog niche. When you ask the right questions, you can build a relationship with your audience.
Once your readers become interested in your site, they will be more likely to visit it. That means more organic traffic to your blog, precisely what you want.
Organic link building is a powerful tool that helps your blog rank high in search results. It's also an excellent way to gain traffic and build a loyal community of readers.
Building links to your site will increase the chances that your site is featured in a major search engine. As a result, more people will visit your blog, which will appear higher in the SERPs.
For your posts, ask yourself what you want to learn. What questions are you trying to answer? How can you improve your content? You're more likely to convert traffic into new subscribers by providing value to your readers.
Create a Blog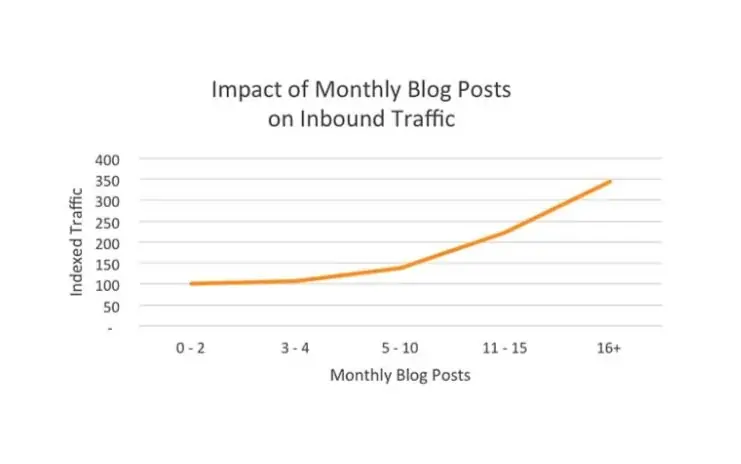 Search engines like Google, Bing, and Yahoo want to know that you're providing original content for your website. In other words, they want to see that you've created something of value and that you're adding unique and relevant information. Blogging is one way to do this.
Bloggers are typically more engaged with their readers than social media users, meaning that if you're trying to attract new followers, blogging is one of the best ways to do it. People are drawn to blogs because they enjoy reading about topics related to their interests.
Blogs also get a lot of attention from search engines. This means that they tend to rank well in searches. Many times, a blog post will outperform other posts on your website.
While writing your blog posts, you need to focus on writing them for readers. You can include links to your other pages on your blog, but try to write so that your readers can find the information on your site independently.
It will help if you use keywords throughout your posts, especially the title. Ensure that your blog includes valuable content and isn't just a collection of links. Remember to tag your posts with keywords so readers can find them easily.
Another benefit of blogging is that it's a great way to establish a personal brand. You must create a unique and compelling voice to improve your search engine ranking. Blogging is one way to do that.
Provide a Useful Product or Service
When you provide a helpful product or service for others, you create links that improve your search engine rankings. These links point to a website that other people find valuable. When they click and visit your site, they are rewarded with a valuable experience. You get to keep the link if you do a good job providing this practical experience.
To get started with SEO, you must create content your visitors want. But it doesn't have to be complicated. If you offer a great customer experience, you can attract your audience and make money.
How to Do It
Write down what you do well. You first need to know what you can do for others. This includes products or services, but it can also include relationships. You can offer something you do for others, such as a testimonial. You can also offer a solution to a problem.
You could write a guide, for example, or a report that helps someone else.
Another way to create content is to tell your story. People love to hear what happened to you or how things went wrong. Writing about these topics will make it easier to attract readers and get them to share your content.
Finally, you could teach someone how to do something. For example, you could offer a free email course or e-book that teaches people how to use a specific software program.
You can do anything to get people to visit your site and stay there long enough to read what you say.
How to Optimise Content
To optimise your content, you need to know what is essential. When you write, think about the purpose of your content. Why did you write the post in the first place? It would be best if you wrote about the same topic again. Or, you could create different types of content to promote your business, like an online course or video tutorial.
When you optimise your content, you use keywords to describe your topics and audience. Keywords are like magnets, attracting visitors to your site and keeping them there once they arrive.
Your keywords should also be the topic of the text you use in your post.
It would help to focus on keywords related to your business to attract more readers. This will help people find your post in a search.
Ensure you use the correct keywords and that your content is high quality. You will attract more links if you write a good, detailed post. Links are the currency of SEO. They are the most valuable source of incoming traffic, and a quality backlink from a trusted website is worth its weight in gold.
Wrapping Up
There is little difference between an organic link and a paid link. The only difference is that organic links are more challenging to achieve.
I know that can be discouraging because many think the only way to build links is through spamming or buying links. However, there is another way to get links.
And that's by creating great content and getting people to share it. I shared seven tactics that can get you more traffic than ever before.
FAQs
What is organic link building?
Inbound marketing creates content and promotes it using various online channels. This is known as link building. The goal is to increase the number of quality backlinks pointing to your website.
Why does SEO matter?
When you create a website, you want to get as many people to visit it as possible. To do this, you need to rank highly in search engine results. SEO is increasing your website's ranking in search engines like Google.
What's the best way to use organic link building tactics?
To build quality backlinks, you need to have high-quality content. When you create high-quality content, you attract more traffic, which attracts more links. So, the best way to use organic link building tactics is to create high-quality content.
What do I need to do before I start creating content?
Before creating content, you need to understand the topic well. You need to understand the topic well to write about it. It would be best if you also had a good idea of your audience.
What should I write about?
When writing content, you should answer your audience's questions. You want to write about things that your audience wants to know.
How can I get links for free?
You can get links for free by using guest blogging. Guest blogging is when you write an article about a company or a person. You get to use their name in your article, and they get to use your name in theirs.
Is link outreach effective?
It depends on the link you're trying to get. It might be effective if you're trying to get links for SEO purposes. It is only effective if you're trying to get links for link-building purposes.