3 Elements of Promoting Your Business during a Pandemic
Since there is still no end in sight for the current global health crisis, businesses that were unable to migrate online are now setting up shop in the digital arena. 
Experts see the e-commerce industry growing exponentially in the months to come as consumers see online shopping as a safer alternative to visiting physical stores. 
The future is undoubtedly bright for e-commerce, but it won't sit well for small businesses that need a fighting chance to place their products front and centre. 
Indeed, as online shopping thrives at the heels of the Covid-19 crisis, we are seeing entire markets saturated by brands that are looking for opportunities during the challenges brought forth by the pandemic.
It's difficult enough to attract customers to your physical store or establishment, so imagine all the boulders you need to push aside to promote your business. 
But all is not lost. There are ways you can reach out to people who are looking for the products you are selling.
Here are some of the vital components of marketing your business, closing more deals, and bringing your brand to greener pastures online!
1. Build a functional and visually appealing website
It's virtually impossible to separate your e-commerce business from effective web development. 
You can't have an e-commerce business at all if you don't have a platform where people scan and place an order for the items they want online.
Then again, it's one thing to have a business website, and it's a different thing to build a website that outshines other brands online.
Check out these best practices for building a website that generates and converts opportunities:
●    Pick the right platform. Nowadays, it's easy (not to mention affordable) to build a website even for small businesses. You have to pick a platform that gives you total creative control. 
Though platforms like Wix, Magento and Shopify require extra fees for added features, it's still a reasonably small investment to keep your e-commerce business up and running. 
When it comes to gaining greater flexibility with the design of your website, WordPress has to be your ideal platform. 
You need an active hosting service to add better security and more sophisticated features for your business website.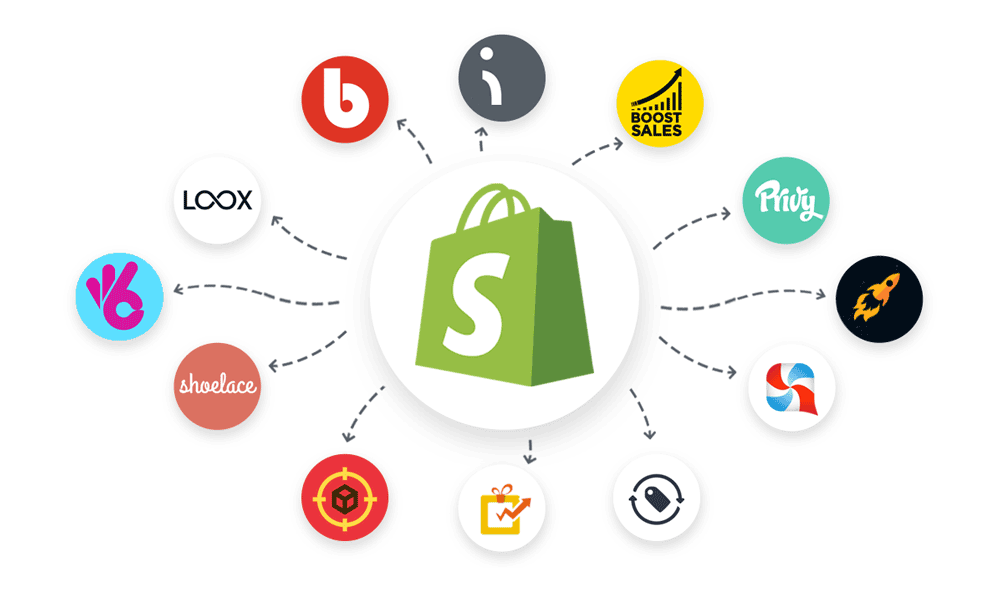 ●    Opt for a simplistic design. Effective web design involves making your business website navigable and visually engaging. That said, you can't just cram graphics and text in a single page and expect customers to know their way around. 
In this day and age, less is better. The modern-day consumer wants to get to the heart of the matter. 
With a cluttered website, you run the risk of turning off potential business. 
So, go for a minimalist design that puts more emphasis on your products and makes it easier for visitors to jump from one page to another.
●    Use high-quality photos. If you are in the business of selling fashion or electronics, it's often the photos that provide the story. 
And since people have no other way of seeing how a product looks, it's essential to use high-quality images for each product page. 
Make sure the photos don't appear blurry or pixelated. Moreover, take shots of a product from different angles and give users the option to zoom in. 
This should help them make well-informed decisions as well as shorten the time it takes for them to consider purchasing an item.
●    Build straightforward checkout pages. The checkout page is where the magic happens. It's the thin line between cart abandonment and a successful close. 
That alone is the reason that you should spend a reasonable amount of time and effort designing your checkout page — that or you risk turning off a client who is just inches away from paying. 
That said, your checkout page should include an order summary that shows the items the customer is about to pay for. You also need a field that lets customers pick a payment option. 
You can also add a visual indicator that tells customers where they are in the checkout process. 
Put these elements together for a checkout page that's bound to convert!
Your e-commerce website functions as a marketing tool in itself, so it's essential to spend time and resources in establishing a substantial online presence. 
But appearances alone does not guarantee success. 
To compete for customers, you have to make your e-commerce business searchable. 
This is where search engine optimisation or SEO comes in.
2. Double Down on Effective SEO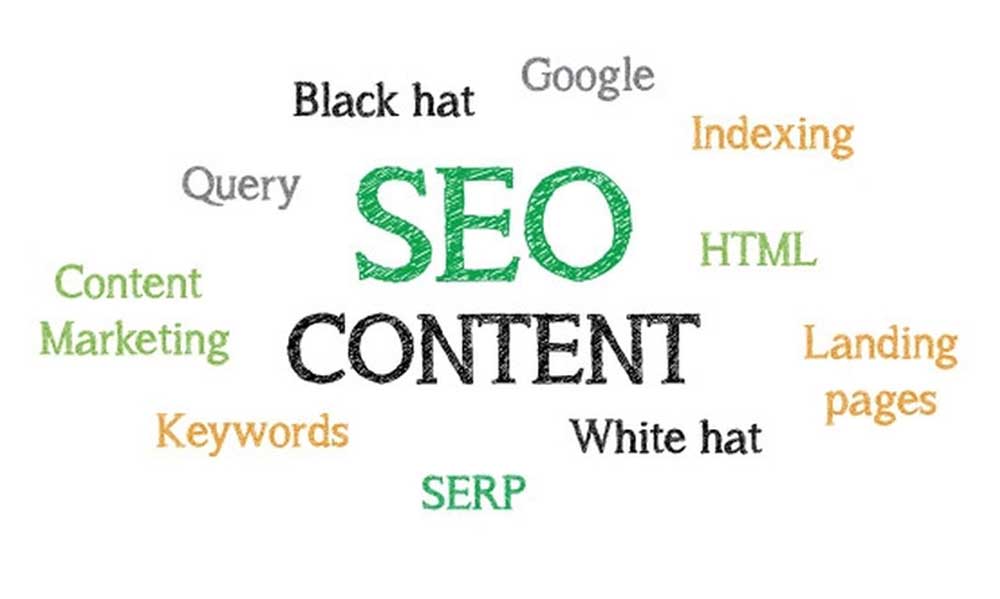 If you are not familiar with the term, SEO is about making a website visible to people using search engines to find the items they need. 
Search engines like Google and Yahoo allow people to look for these items using search queries or keywords. 
And very often, people click on the first listing they see on the search engine results page or SERP.
Seeing your e-commerce business at the top spot of the SERPs is the golden nugget of success. 
Websites that rank first tend to get more engagement and have more credibility. 
Moreover, these websites are tagged as most relevant for specific keywords. 
If a competitor in the power tools market is on the top of the SERP for "industrial power tools", you can bet that they are focusing a lot on optimising the searchability of their e-commerce site. 
But how do you make your brand achieve a higher search engine ranking? 
It all boils down to how you understand SEO and apply the right methods that will convince Google to put you in the top spot.
For that, here are the two critical elements of e-commerce SEO:
Keyword Research. SEO is all about using the right keywords in the content of your e-commerce website. You have to come up with a list of terms and phrases that are related to the products you are selling. 
If you are promoting a specific type of mechanical pencil, possible keyword variations you can think of may include "mechanical pencils for artists," "mechanical pencils Toronto," and "drafting pencils mechanical." 
The key here is to be very meticulous in picking out keywords and phrases. 
For this, you can use tools like SpyFu and SEMRush to build a keyword list that is relevant to your product or service.
Content Optimisation. As you build the keywords you need for your business website, you also have to make sure the content itself jibes with Google's stringent guidelines. 
It doesn't only involve writing relevant content and placing the right keywords or phrases strategically. 
It would help if you also had meta-tags, subheadings, and high-quality images so that the search engine indexes and assigns the order in which your website is displayed in the SERPs. 
It's also important to build internal and external links to improve the overall SEO score of your website.
It does get tricky if you haven't had any experience dealing with the finer points of SEO. 
Still, it helps to enlist professionals who are knowledgeable about search engine processes and experienced in handling businesses in your own industry. 
Legal professionals, for one, can look to firms like Black Fin SEO to help them optimise content and improve the online visibility of their practice. 
Once you have secured these essentials, you still need one final component to complete your promotional arsenal. 
Because aside from organic search, you also need to market your business through social media.
Given the fact that people rely on social media to learn more about a brand, it's essential not to overlook sites like Facebook and Instagram as promotional channels. 
After all, social networking has grown considerably over the years, and millions of people are using social media to shop for items or find the services they need. 
Regardless of your industry, social media marketing is one thing you shouldn't leave out. 
But how do you make the most out of your brand's presence on the Big Three (Facebook, Twitter, and Instagram) of social networking? 
Create a dedicated business page
Your business page serves as your platform for sharing content about your business. 
What's more, the business page can also provide potential clients with crucial information about your brand, giving you enough space to build your brand identity outside of your business website.
Plan your content
What are you going to post once you have set up a dedicated business page for your brand? 
For sure, you need to know the kind of content that can attract the right audience and enhance your business's visibility on social media. 
You can either share content like blogs or videos from the business website or post content that's published on other websites. 
You also need to figure out the best time to post such content. 
Use a social media calendar to plot out your strategy for one month.
Stay informed of the latest trends
Social media marketing is about engagement, and the best way you can engage your audience is through specific trends. 
For this, you can try social listening to understand what your target customers want to hear. 
In conclusion…
If there's anything this pandemic has taught, it's the fact that change is inevitable. 
We have to focus on adapting to the times and see where it takes us. 
For modern businesses, the destination will always be cyberspace. 
There's no turning back once you ride this train.