Modern Marketing Ideas: 8 Tips For Every Bar and Restaurant
Everyone knows how powerful marketing can be in getting your business successful results while also improving your overall visibility significantly.
For every niche, whether it is pharmaceuticals or the food industry, marketing is an essential strategy to spread awareness about the company.
For that matter, many restaurants and bars too can use marketing creatively to get the results they're looking for – from promotional beer mats and merchandise to social media and video testimonials, you can evolve basic strategies into something more sophisticated to get better results.
With the various existing techniques available, finding the right strategy can help you achieve results in the best possible way without investing too much time.
With so many tried and tested techniques, many ideas have become commonly used and even outdated to a certain extent.
That said, following marketing ideas in this digitalised world that better suit the way we work can create a more significant impact on your target audience.
The effect of traditional marketing ideas may not be as effective in getting you results as a modern marketing approach might be.
For example, since many people access the internet regularly, using elements related to the internet in your marketing strategy will help you more than a traditional, outdated method could.
By using modern marketing ideas for your bar and restaurant, you can boost your business and profits to a more considerable extent.
With this in mind, here are a few modern marketing ideas that are sure to be of immense help for every bar and restaurant.
1 – Incorporate Social Media Marketing Ideas
Social media is a widely used tool that can benefit every business in today's day and age.
With the numerous available platforms that are relatively inexpensive to use, social media can boost visibility while allowing you to engage with your audience more quickly.
For example, every time you have a new menu or a unique beer flavour to try out, you can use your social media accounts to promote these developments.
Furthermore, posting pictures of your restaurant's ambience and setting or candids from a beer-tasting event can portray your business as a warm and inviting place.
That said, platforms like Facebook, Instagram or even Pinterest can help you establish brand awareness and market your business to a greater extent.
With the different personalised approaches each platform offers, adapting your strategy accordingly can help you immensely.
For example, Instagram is known for its stunning graphics and visual content, whereas Facebook usually is better with more content and information.
Additionally, if your restaurant or bar conducts live videos, uploads stories, and publishes engaging posts, you have better chances of drawing your audience's attention.
Another popular technique most eating establishments use is promoting their menu and overall ambience online.
Taking good quality pictures of your bar or restaurant on social media can help you persuade people to visit you.
Since visuals are a great way of attracting attention, leverage, this to improve visibility and build brand awareness.
2 – Gain Expertise Through Blogging
Building upon the last point, another strategy that you could use along with social media is blogging.
By providing information and insights into your restaurant or bar, you can establish yourself as an expert in your field.
Guides on different cuisines available at your restaurant, drinks or beers that suit a particular dish, various events that are conducted in your restaurant, unique flavour profiles that everyone must try out etc. can help people understand the different aspects of your restaurant or bar better while also providing them with value.
Since many people may not be aware of the best flavour pairings or unique cuisines and the making process behind them, you can inform them by giving insights behind their creation and thereby providing value.
Since food and beer are liked by many people, blogging about different topics related to them will capture the attention of many.
Through the help of engaging content marketing ideas, your business has a better chance of expanding its audience base.
This further increases the possibility of them turning into potential customers for your restaurant.
The addition of excellent graphics further increases the chances of your business's success.
Another idea you could consider is inviting famous food bloggers to review your bar or restaurant and post on your behalf.
This improves the quality of your content while also increasing the number of your audience.
With food bloggers posting about your restaurant through social media or useful blogs, your credibility increases.
Many people rely solely on reviews before they consider trying out an eating or drinking establishment.
Moreover, by offering them a discount on your menu, you can build a relationship with them and better your chances of collaborating again in the future.
3 – Put SEO to Good Use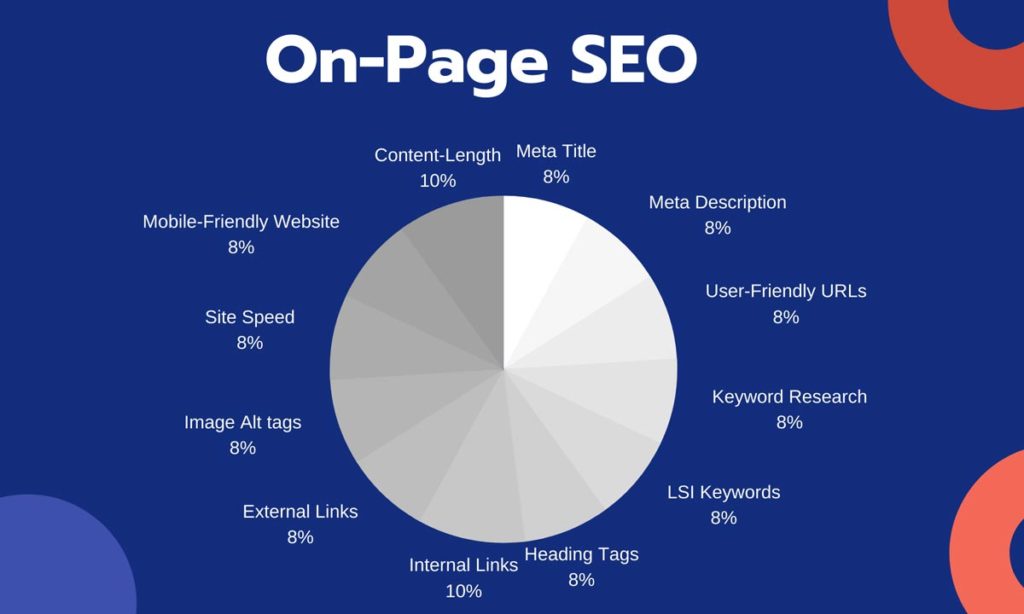 Your eatery might have a dedicated website through which you provide insights into your business and other information about your establishment.
The next step for you is to focus on your website's SEO part to improve your visibility and awareness.
SEO (Search Engine Optimisation) is one of the most prominent modern marketing ideas with a slow but definite effect; you can significantly improve your business's online visibility and credibility by optimising your website.
Partnering with a good SEO agency can also help you rework your existing website to make it better. Creating content that is tailor-made to suit your business can help you go a long way.
Furthermore, you can consider technical aspects like keywords, Google rankings, backlinks, etc., to optimise your website further.
Since SEO is considered a big game-changer, implementing whichever possible techniques can immensely boost your audience.
Furthermore, contact information, FAQs and a booking calendar are a few other elements that could help you create a better website for your bar or restaurant.
Since your website's focus will invite customers to visit your establishment, incorporate engaging elements on an easily navigable website to leverage your SEO campaign to the most.
4 – Leverage Email Marketing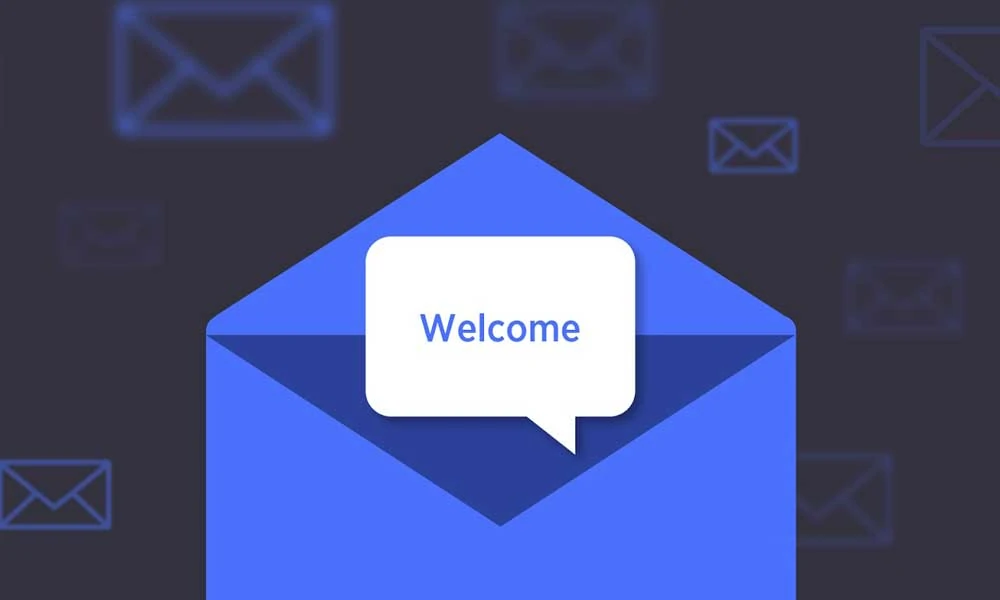 One of the best ways to stay in touch with your audience base is to use email marketing ideas.
Through this form of marketing, you can nurture leads which you can then convert into potential customers.
Updating your audience through emails talking about your restaurant or bar's latest developments helps them stay in the loop about your business.
Moreover, you could offer trivia facts or discount options to sway people towards your establishment. This keeps the email exciting and relatable for your target audience.
Personalised promotions, retargeting website visitors, following up on online orders are a few other email marketing strategies you could consider. 
Since every customer is different, finding a way that suits most of your audience can help you get your work done better.
If time isn't a constraint for you, you could consider personalised emails for the customers you have garnered.
Moreover, this allows your customers to be aware of your business through regular updates, meaning you're sure to be on their minds!
To top it off, regular emails show consistency and commitment, which will work in your favour.
5 – Try Forming Collaborations
One of the most prominent modern marketing ideas used by many businesses is collaborating – be it influencers or organisations related to your field. Collaborations are a great way to increase your audience base.
Businesses that are closely related to your industry, for example, collaborating with a printing company that produces custom beer mats, can help build relations while also improving awareness about your establishment.
When it comes to influencer collaborations, inviting food and lifestyle influencers to visit your establishment is an excellent way of promotion.
Moreover, exposure across various social media will help you drive traffic to your restaurant and bar.
That said, whether it is a local brand or a well-established company, collaborations always provide value to both sides, making it a win-win situation.
Similarly, be it a local influencer or a famous influencer, both can help you out in different ways.
Through this, you organically build relationships with other people and improve your restaurant or bar's visibility.
If you have the cooking skills and the budget, you can easily turn your home into an instant restaurant. Here's how: Cook Up Your Home: Tips to Turn Your Home Into a Restaurant
6 – Use Video Testimonials
Testimonials in a video format are increasingly popular, and rightfully so – they are a more humanistic approach that engages the audience while also providing value.
Video testimonials are perceived as genuine content, which helps a business build credibility.
Videos of customers or regular patrons that visit your bar or restaurant can help people see your establishment as an inviting and warm place that they should consider visiting.
Since these testimonials come from people directly speaking to a camera, people are more likely to believe them. After all, word-of-mouth has always been a powerful tool in marketing.
You can frame how you want people to think about your establishment, thereby positively manipulating the narrative.
Through this, you can further establish the identity of your restaurant or bar.
Moreover, by asking customers to help you out with a video testimonial, you create a chance to engage with them, thereby strengthening your dynamics.
Adding these testimonials on your website and social media platforms can also allow users to get easy access to genuine reviews of your establishment, thereby building on your credibility.
7 – Internet Advertising
Internet Ads are a popular strategy that is visible prominently on many sites.
A great way to reach out to a much larger audience; internet ads have the power to drive large amounts of traffic towards your business.
Banner and display ads are particularly influential in boosting visibility.
Using services such as Google Ads or Facebook ads can help you target a large audience and display your target audience's establishment.
With the vast outreach internet ads provide, gaining new customers to improve your establishment's visibility becomes much more manageable.
Consider using this strategy to acquire new customers for your restaurant or bar.
8 – Introduce Unique Time-Limited Offers
An effective tactic that works great in acquiring new customers smoothly is introducing time-limited offers.
This technique's effectiveness is that since the offer is available for a lesser period, it tempts customers as they don't want to miss out on unique offers.
Similar to scarcity marketing, when people are presented with a unique offer, they wish to try it out before it becomes unavailable.
That said, your restaurant or bar can develop a unique menu with different flavour profiles than what they offer daily as a time-limited offer.
Through this, you can attract a larger audience and improve your chances of turning into regular customers.
Furthermore, you can improve your dynamic by engaging with your customers and working on your networking skills.
Additionally, to elevate the idea to make it even better, you could introduce discounts and themed nights to make your time-limited offer all the better.
To Sum Up
While basic marketing ideas are used by every other restaurant or bar, being unique and innovative by adopting modern marketing ideas will help you stay ahead of the competition.
Social media marketing and SEO are strategies that suit modern businesses quite well.
Furthermore, techniques like email marketing, collaborations, blogging, advertising, etc., can improve your establishment's visibility to a greater extent.
With the extremely competitive food and drink industry, having modern strategies that help you spread awareness about your restaurant will help you go a long way.
By implementing these modern marketing ideas, which not only allows you to reach out to a more extensive audience base but also helps you establish credibility, your establishment will be seen as the go-to place for many.
After this, all that's left for you is growth and success!
Author Bio: Rifat works as the Lead of Content for mosaic-boardprint.com. She loves writing about all things related to marketing and business. You'll often find her immersed in a book, obsessing over fictional characters.